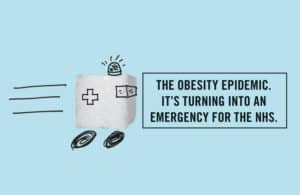 Last year the recommendation for free sugars* consumption halved to no more than 5% of our daily energy intake. This was following a comprehensive review of the evidence, which showed that excess sugar intake is associated with a greater risk of tooth decay and in particular, sugars-sweetened beverages (SSB) results in greater weight gain in children and adolescents compared to low calorie drinks and is associated with type 2 diabetes. Worryingly, tooth decay is a leading cause of hospital admissions for children. 31% of children aged 2 to 15, 58% of women and 65% of men are classed as either overweight or obese. Almost 3.5 million people in the UK have been diagnosed with diabetes (90% of which is type 2).
Tackling obesity and type 2 diabetes has never been higher on the agenda and the pressure on David Cameron to release a robust childhood obesity strategy is insurmountable. Action on Sugar, a campaign group which works with the food and drink industry, government and other health organisations, has developed a coherent, evidence-based strategy, calling for six key actions to prevent obesity and type two diabetes, ranging from setting mandatory sugar and fat reduction targets for manufacturers to adhere to and the  implementation of a sugary drinks duty, to restrictions on advertising and promotions on less healthy foods and drinks that are high in sugar, saturated fat and salt.
The most effective approach to reducing sugar intake across the whole population is through product reformulation. If manufacturers reduce the amount of sugar they put in their food and drink it will not rely on individuals to change their behaviours which can be really difficult and, if it happens gradually, it is an unobtrusive measure that people are less likely to notice. Action on Sugar's recent study showed that a 40% reduction in free sugars added to sugar-sweetened beverages (SSB) over five years would result in an average reduction in energy intake of 38 kcal per day by the end of the fifth year. This would lead to a reduction in overweight and obese adults by approximately half a million and 1 million respectively and in turn prevent between 274,000-309,000 obesity-related type 2 diabetes over the next two decades.
In theory, ambitious sugar reduction targets in drinks will continue to be set in response to the recent announcement of the sugary drinks levy; a tax which manufacturers can avoid if their drinks contain less than 5% sugar. But this is just the start. To tackle obesity, type 2 diabetes and tooth decay effectively, we need a whole systems approach that targets both sugar and saturated fat in food and drink and extends beyond the responsibility of the individual, but also to the government and food and drink industry. After all, how can individuals make healthy choices, when industry tactics are being employed left, right and centre to heavily influence them?
*'Free sugars' includes all monosaccharides and disaccharides added to foods by the manufacturer, cook or consumer, plus sugars naturally present in honey, syrups and unsweetened fruit juices. Under this definition lactose (milk sugar) when naturally present in milk and milk products and sugars contained within the cellular structure of foods (particularly fruits and vegetables) are excluded.