When you see a white creamy condiment, the first thing that comes to mind is probably mayonnaise. This delicious condiment has become a staple in many restaurants and food menus all over the world. However, it may not always be mayonnaise every time you think you see it
Aioli, a similar creamy condiment, often gets confused with mayo. While they may look almost the same, these two white condiments have some key differences that set them apart. If you're confused, we got you covered- in this blog, we'll figure out the difference between an aioli vs mayo.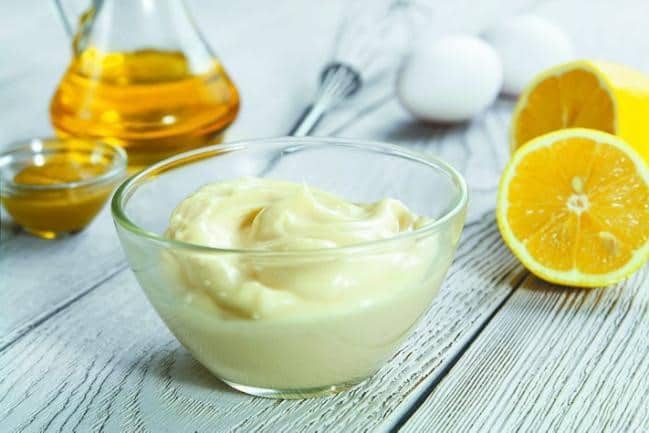 What is Aioli?
Aioli sounds posh, right? The elegant sounding name comes from Catalonia, Spain, and means "garlic oil." This name covers its most basic difference from mayo- aioli contains garlic! It's grown in popularity in recent years, acting as a staple in many dishes from Catalonia and France.
We consider aioli to be a thick garlic sauce that undergoes an emulsification process for production. This is what makes it similar to mayo, as both the aioli and mayonnaise are products of emulsification. The process of emulsification works to convince two ingredients that usually do not mix well together.
In the production of homemade aioli, garlic and olive oil are combined together, the two key ingredients in all aioli recipes. Coarse salt is also added in little amounts to the mixture.
The process of making aioli sauce starts with the mashing of garlic cloves until they become a paste with a mortar and pestle. While pounding, you add olive oil (extra virgin olive oil works here too) slowly while stirring and mashing continuously. This process will lead to a white and creamy aioli sauce.
Aside from the coarse salt, other ingredients that you can add to the aioli. To aid the emulsification, you could include egg yolks, lemon juice, or even bread. Egg yolks and bread are great emulsifiers. The addition of these emulsifiers to the mix helps the garlic and the olive oil to emulsify better.
Aioli is also super versatile when it comes to flavorings! You can add different spices like chipotle, truffle oil, or even sriracha. The possibilities are endless.
In addition to being delicious, aioli also offers some health benefits. Since it is made from olive oil, you can enjoy the health advantages of olive oil. It is also a good source of protein and vitamin E, and the addition of garlic helps in lowering cholesterol levels and fighting some forms of cancer.
Aioli is best used for sandwiches, vegetable dips, roasted potatoes, and fries, or as a sauce for grilled meat and seafood.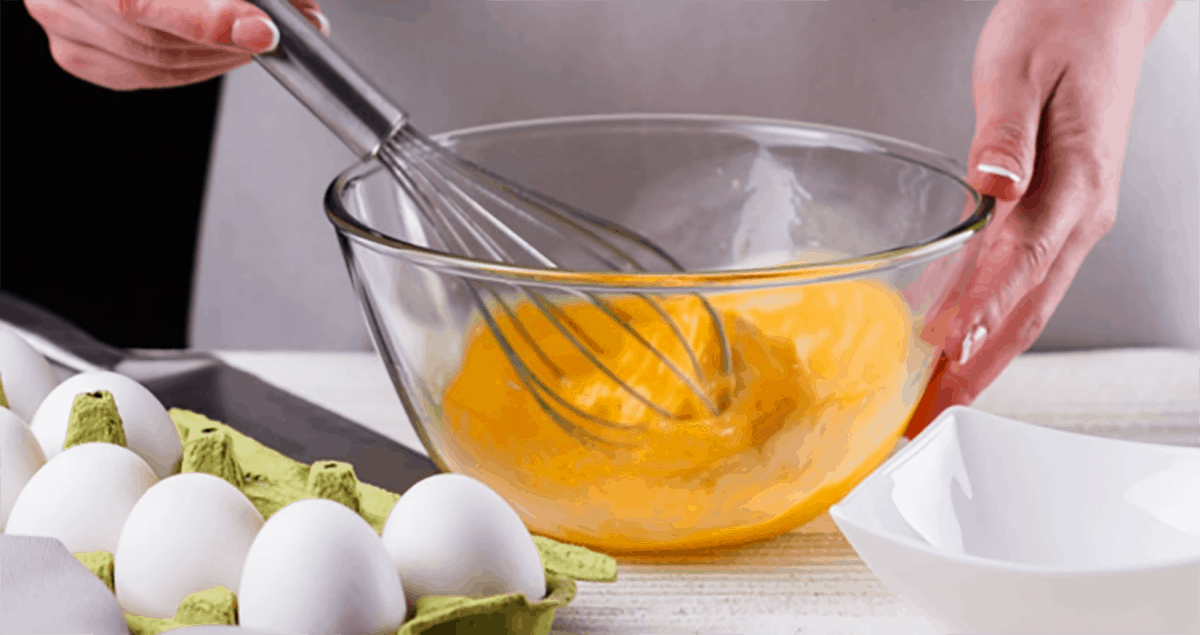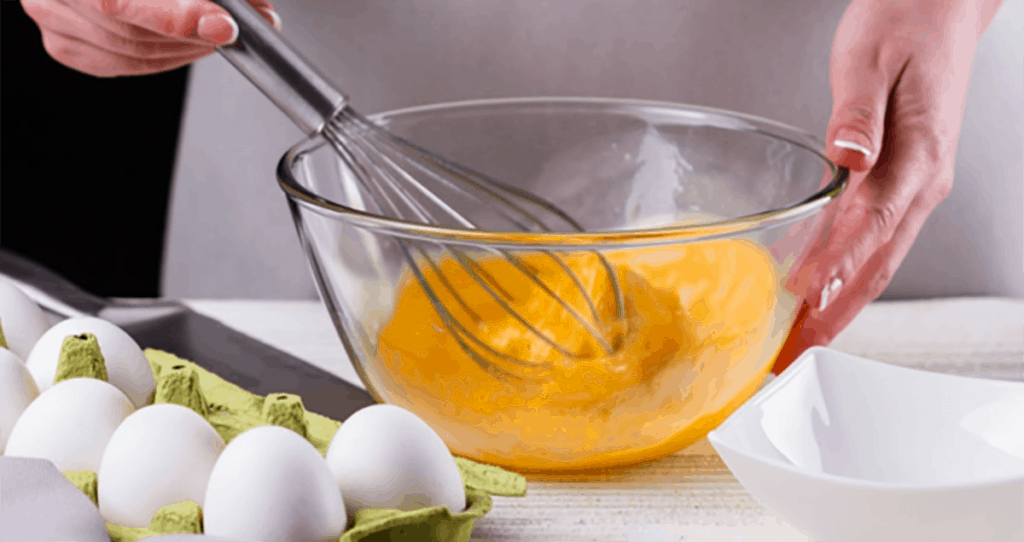 What is Mayo?
Mayonnaise, or mayo for short, is more common than aioli. Sandwiches, sauces, and dips, and other common household recipes make use of mayo. But do you know how mayo is made, and what ingredients are used to make it?
While many people know the common uses of mayonnaise, they are oblivious to the production process. Just like aioli, mayo is also a product of an emulsification process. The difference between aioli vs mayo here lies in its ingredients.
To make mayo, you slowly add canola oil to egg yolk while constantly whisking the ingredients so that they come together. During this process, tiny droplets of oil create the white creamy color mayo is known for. The egg yolk contains lecithin, which keeps the droplets suspended without returning to its original form.
Once the egg yolk and oil start to mix, you can add lemon juice or vinegar to give it a distinct taste. While whisking vigorously, you can also season with salt, or if you're feeling adventurous, mustard and white pepper.
Homemade mayo is typically healthier than a store-bought one, which has many preservatives added to it. However, the downside of a homemade mayo is that it cannot last long as the commercial ones. Typically, a homemade mayonnaise will only last for 3-4 days, after which you need to discard it.
Though many people think of mayonnaise as unhealthy, it can offer amazing health benefits. For example, you can improve your heart health with its omega-3 content, and help your body absorb vitamins A, D, E, and K. As long as you eat mayonnaise in moderation, you can benefit from its health advantages.
Mayo is a great addition to any pantry! Though mayonnaise is primarily a part of sandwiches and sauces/dips, there are other things that you can use mayonnaise for! Try using it as a base for pasta and salads. It can help remove watermarks and crayon marks on your walls!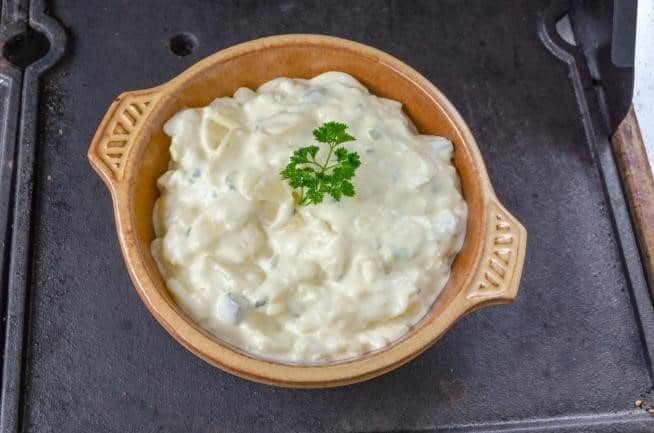 Aioli vs Mayo: What's the Difference?
The ingredients used in making and producing these condiments are what define the primary difference between aioli vs mayo. While both undergo the emulsification process, aioli's main ingredients are olive oil and garlic. Meanwhile, most mayonnaise makes use of canola oil and egg yolk.
Though there are mayo productions that make use of olive oil, the garlic addition to aioli makes it stand out compared to regular mayo. In some instances when the mayo is flavored, you'll have a hard time differentiating which is which.
Aioli may also make use of egg yolk when the emulsification process needs to be hastened. Through this, it becomes closer to mayo, which also makes use of egg yolk as its primary ingredient.
Final Verdict
Even with a clear distinction, the confusion between aioli vs mayo continues. For the unversed, they would think of a garlic-flavored mayo as an aioli. Even some restaurants label their dishes with "garlic aioli'' when they are, in fact, using mayonnaise on the recipe.
When placed on a table with a real aioli and a garlic-flavored mayo, I don't think you will know the difference. Chefs do not even mind using both condiments interchangeably. One can substitute for the other in most dishes.
So the final verdict is this: while similar in appearance, aioli and may are two sauces with different ingredients that achieve a similar effect. No matter your preference, both make a great addition to any menu or pantry!