Us Americans love fried foods. From southern dishes to fair foods, we can't get enough of those crispy, tasty delicacies. You also don't need us telling you fried foods are bad for your health. High cholesterol, raised blood pressure, and increased heart attacks go hand in hand with our favorite meals. Luckily, you can make your favorite indulgent foods healthier—by getting an air fryer.
These kitchen appliances have been in vogue for the past five years or so, as have juicers. They were a massive hit when they dropped on the market and have been loved ever since. In a nutshell, they replace deep-frying while still giving your food that yummy crunch.
In this article, you'll find reviews for the 10 best air fryers on the market now. You'll also see an air fryer buying guide; it will help you find the best air fryer out there without feeling overwhelmed with choice. Lastly, we've put together an explanation of how these appliances work, a list of the best air fryer recipes to try soon, and answers to the most frequently asked questions. Enjoy!
1. Ninja Air Fryer: Best Overall Pick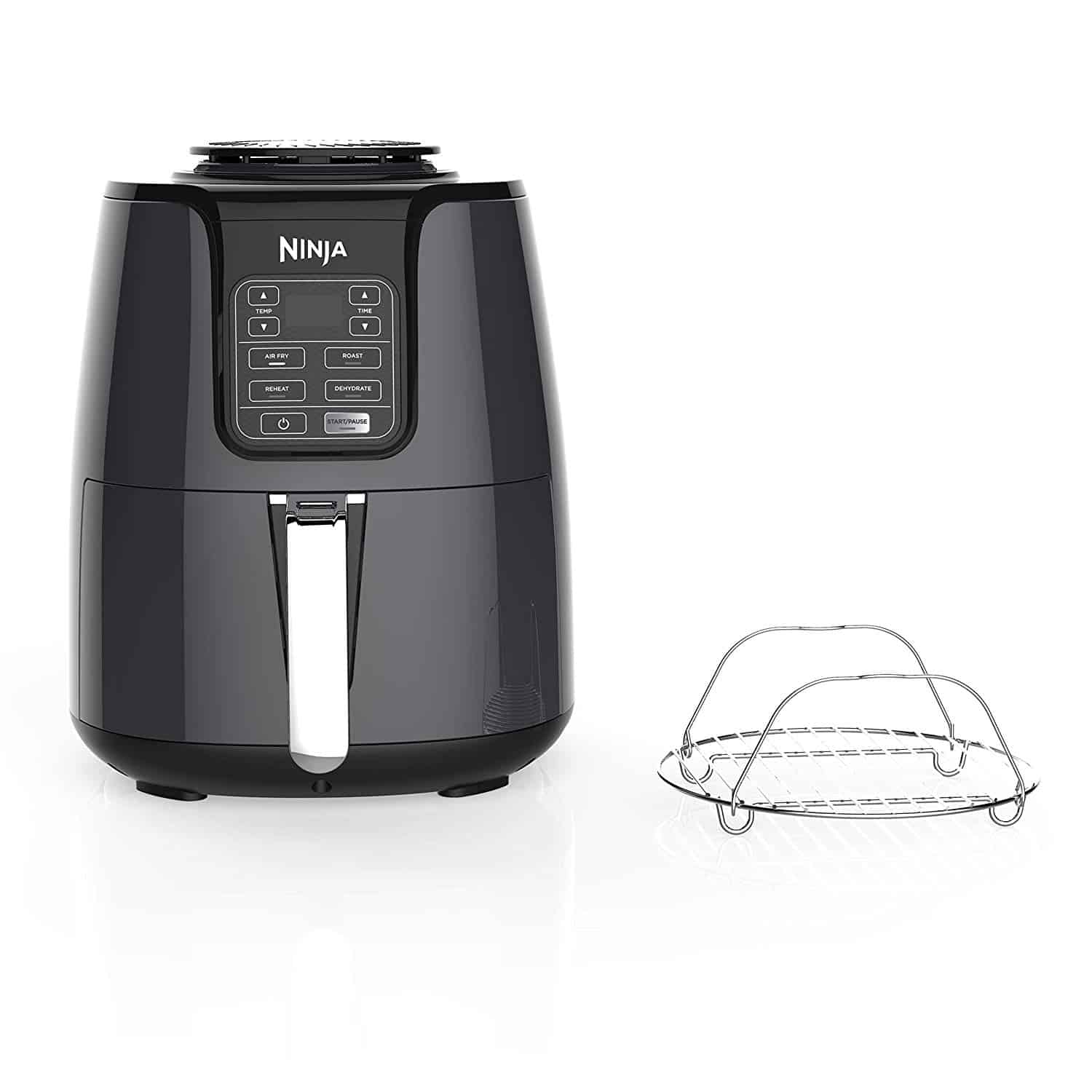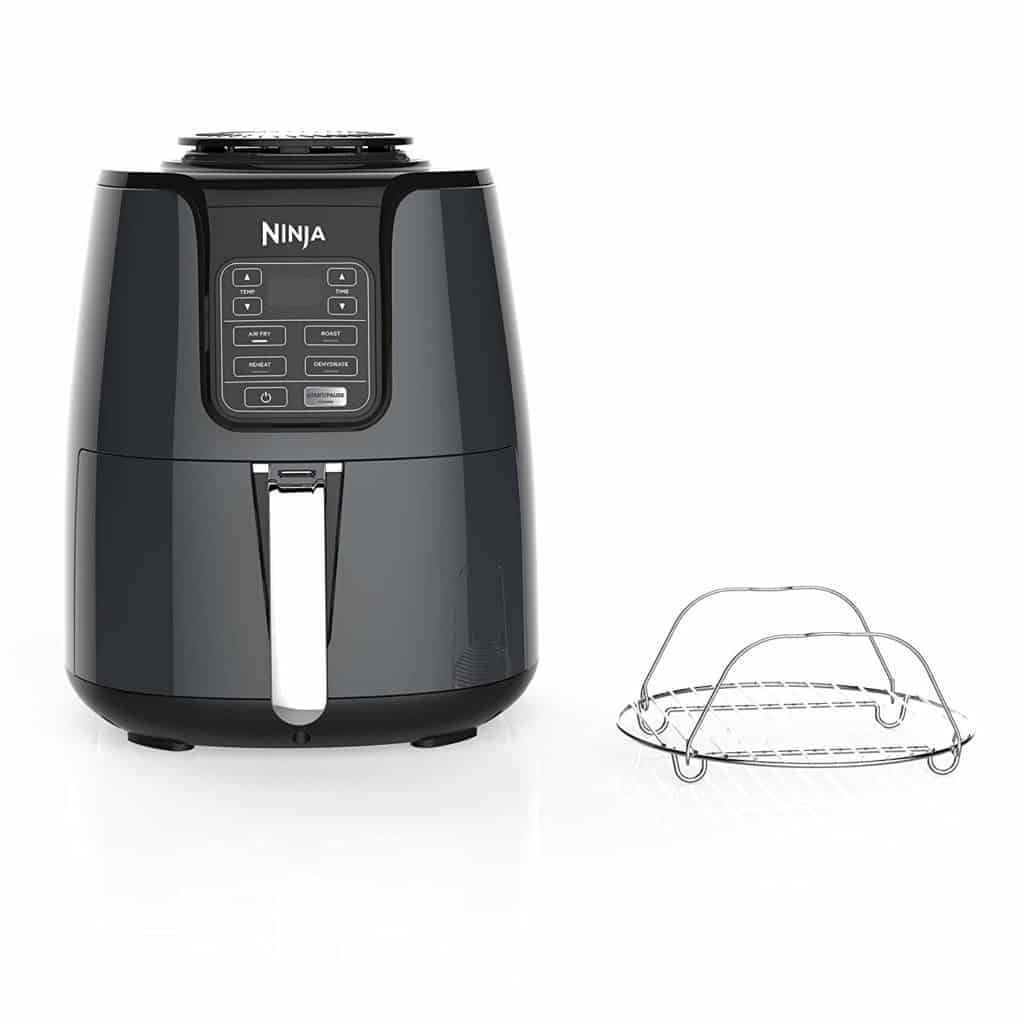 Nothing beats the classic Ninja Air Fryer. It has everything you want in this kind of appliance. Enough room to cook a full meal? Check. Different settings you can control? Check. Easy to use and clean up? Double-check.
The best thing about this fryer is how versatile it is. The one-touch control panel gives you full control of the cooking. With it, you can air fry, roast, reheat, and dehydrate all sorts of food, from fried chicken to apples.
On that note, the Ninja fryer has a wide temperature range. It goes from 105ºF to 400ºF with the touch of a button. This means you can slow-cook or quickly crisp up food, giving you more options to play with.
Secondly, we love how ergonomic, thoughtful, and functional the design is. The fryer doesn't take up a lot of counter space, yet can fit quite a lot of food in it. Its baskets have a capacity of four quarts, which means you can easily air fry two pounds of fries.
Lastly, the add-ons it comes with are super handy. Besides the ceramic-coated basket most fryers come with, you'll also get a crisper plate and a multi-layer metal rack. And the best part? They can all go in the dishwasher.
Key Features:
One-touch control panel

Wide temperature range

Four cooking settings

4-quart capacity
Pros:
Affordable price for great quality

Trustworthy manufacturer
2. GoWISE USA Digital Air Fryer with Recipes: Budget Pick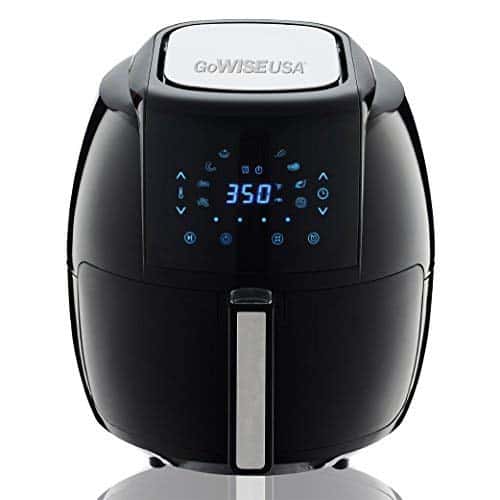 "What is the cheapest best air fryer," we hear you ask. And our answer has to be the GoWISE USA fryer. You can get it for only $75 and it comes with a recipe book. Oh, and did we mention that it's super easy to use?
First and foremost, can we talk about how beautiful this item looks? It has a modern, sleek design, making it a great pick for all kitchens. On top of that, it's compact and easily stored away while not being used.
But most importantly, the touch screen menu gives you full control over your food. It lets you choose the perfect setting to cook your meal. There are eight presets, from "fries/chips" to "steak" and "pizza."
On top of that, the menu also has conveniently placed start and stop buttons, an alarm function to remind you to shake your food, and a temperature adjuster. This all makes it easier to prepare delicious meals without a hassle.
Lastly, you can do more than just air fry with the GoWISE cooker. You can also grill, roast, toast, and bake!
Key Features:
Touch screen menu

Wide temperature range

Eight cooking presets

5.8-quart capacity
Pros:
Most affordable model

High-quality FDA-approved cooking basket

Variety of cooking methods
3. Breville BOV900BSS Convection and Air Fry Smart Oven: Premium Pick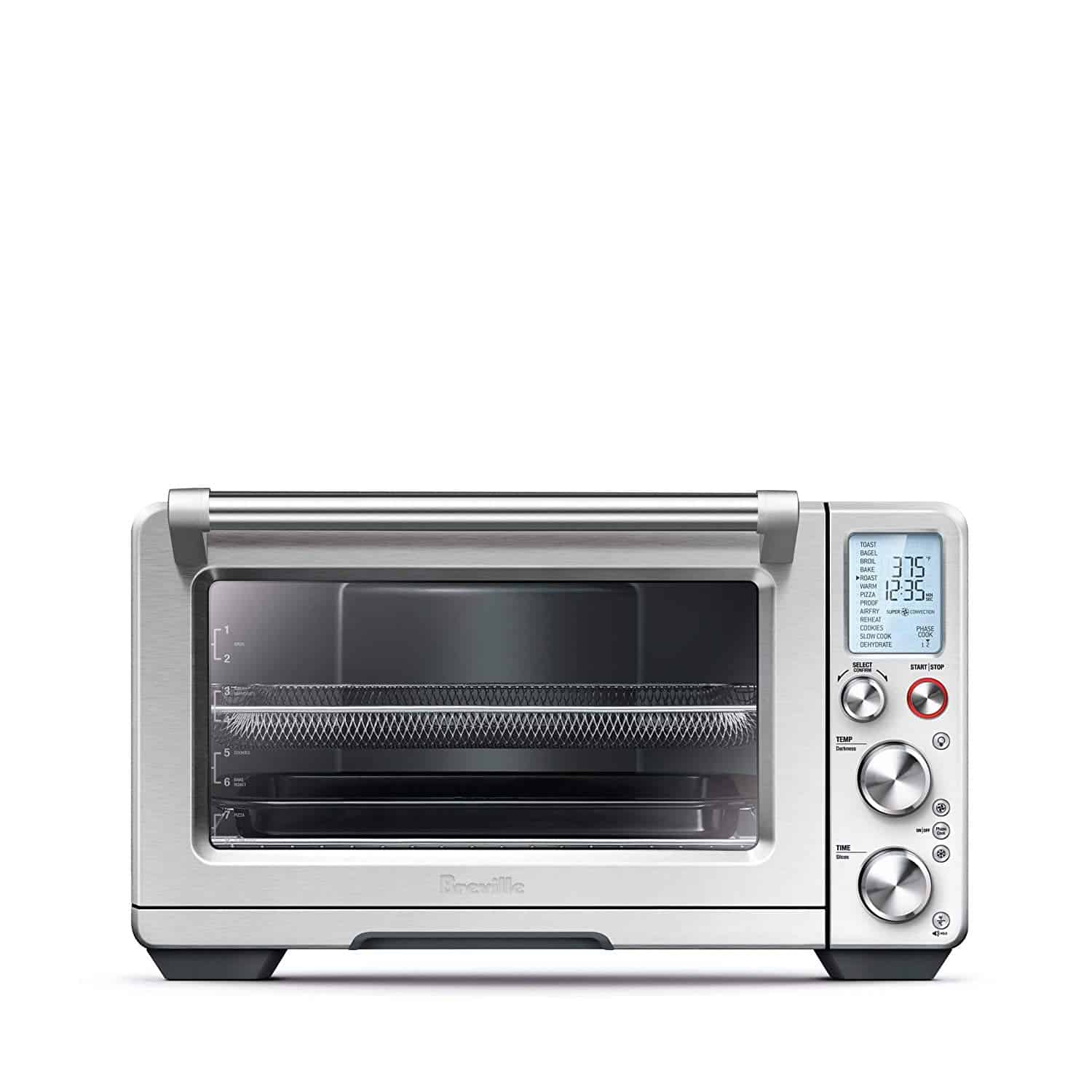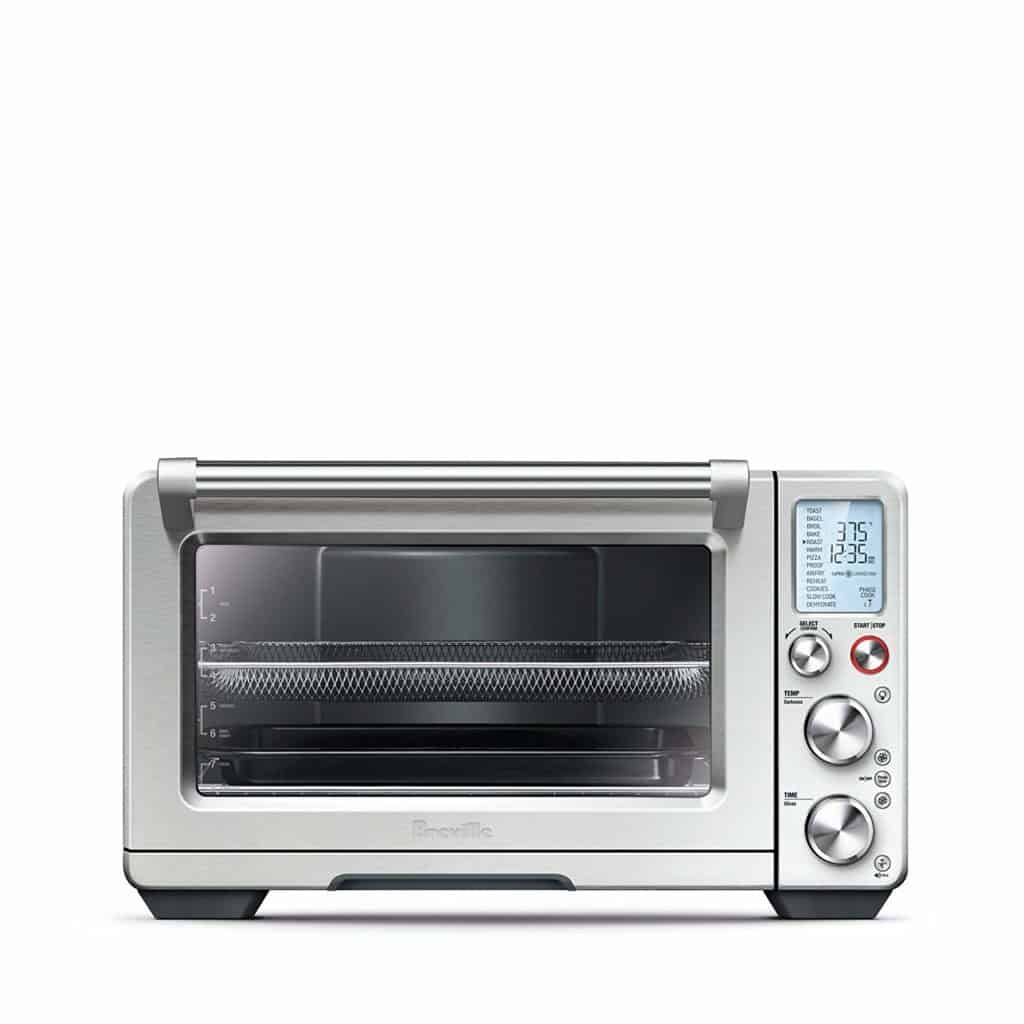 If you're looking for a high-end air fryer, you've found it. The Breville model costs almost $500, but it backs up the price with some amazing features you'd be hard-pressed to find anywhere else.
You're getting much more than an air fryer when you get this model. Essentially, you're getting a kitchen appliance with 13 cooking settings: toast, broil, air-fry, reheat, slow cook, dehydrate, and a lot more.
Below the LCD, you'll find three adjustable rotating buttons. Using them, you'll be able to pick the cooking setting you want, adjust the temperature, and set a timer.
This convection air frying oven comes with several metal baskets and a black ceramic-coated rack. Use the former to dehydrate fruit or make fries and the latter to roast meat, potatoes, and such.
Lastly, you'll notice that this oven is very roomy—one cubic foot, to be exact. It easily fits a 6-quart Dutch oven, or a 14-pound whole turkey, or 9 slices of bread. It's perfect if you're hosting a party or cooking family meals.
Key Features:
LCD with knobs for adjusting

Wide temperature range

Thirteen cooking presets

One cubic foot of capacity
Pros:
Spacious enough for large families

Built-in intelligent cooking sensors
Cons:
Takes up a lot of counter space

Doesn't let you air fry foods that drip

May take longer to reach the desired temperature
4. Philips Kitchen Appliance HD9650: Best for Families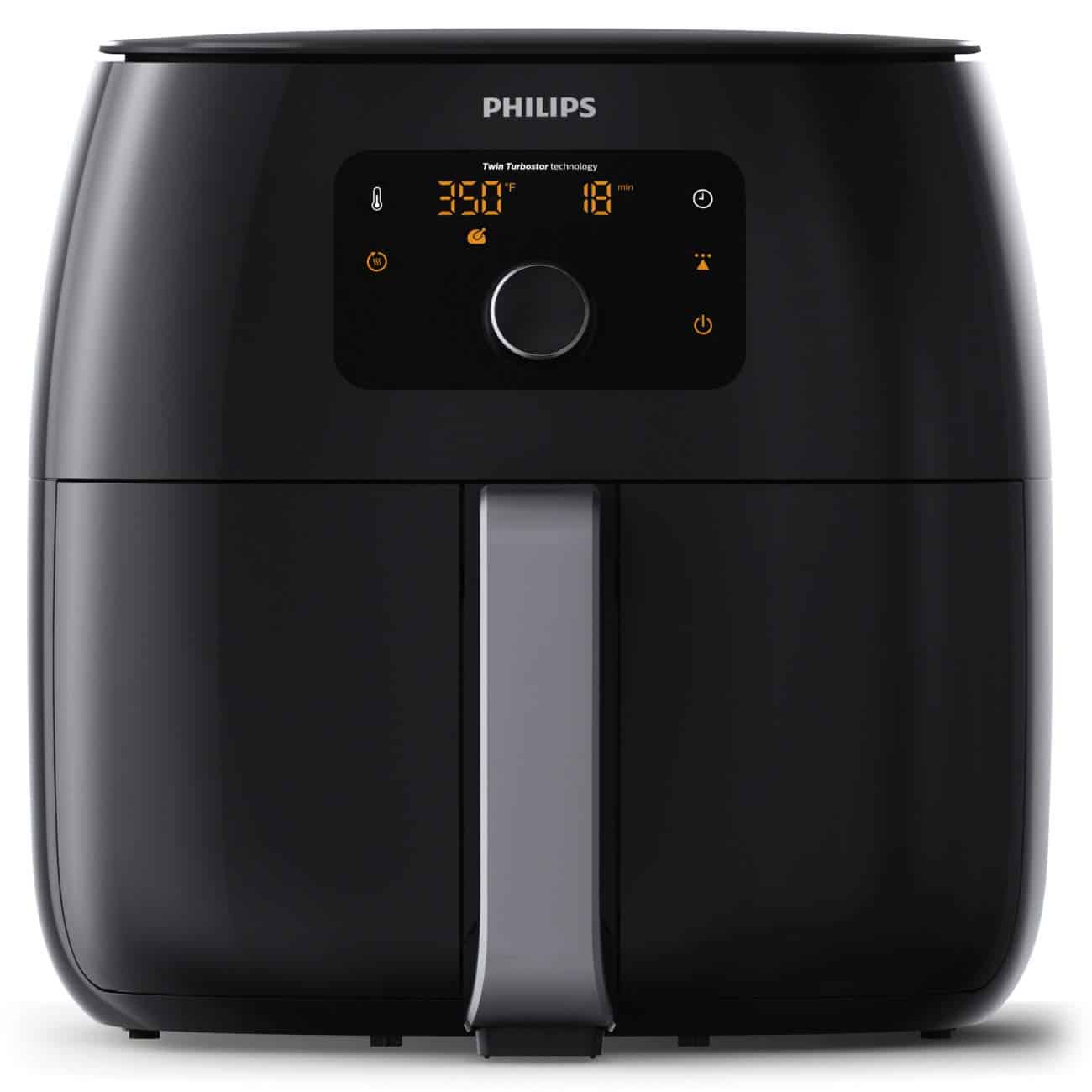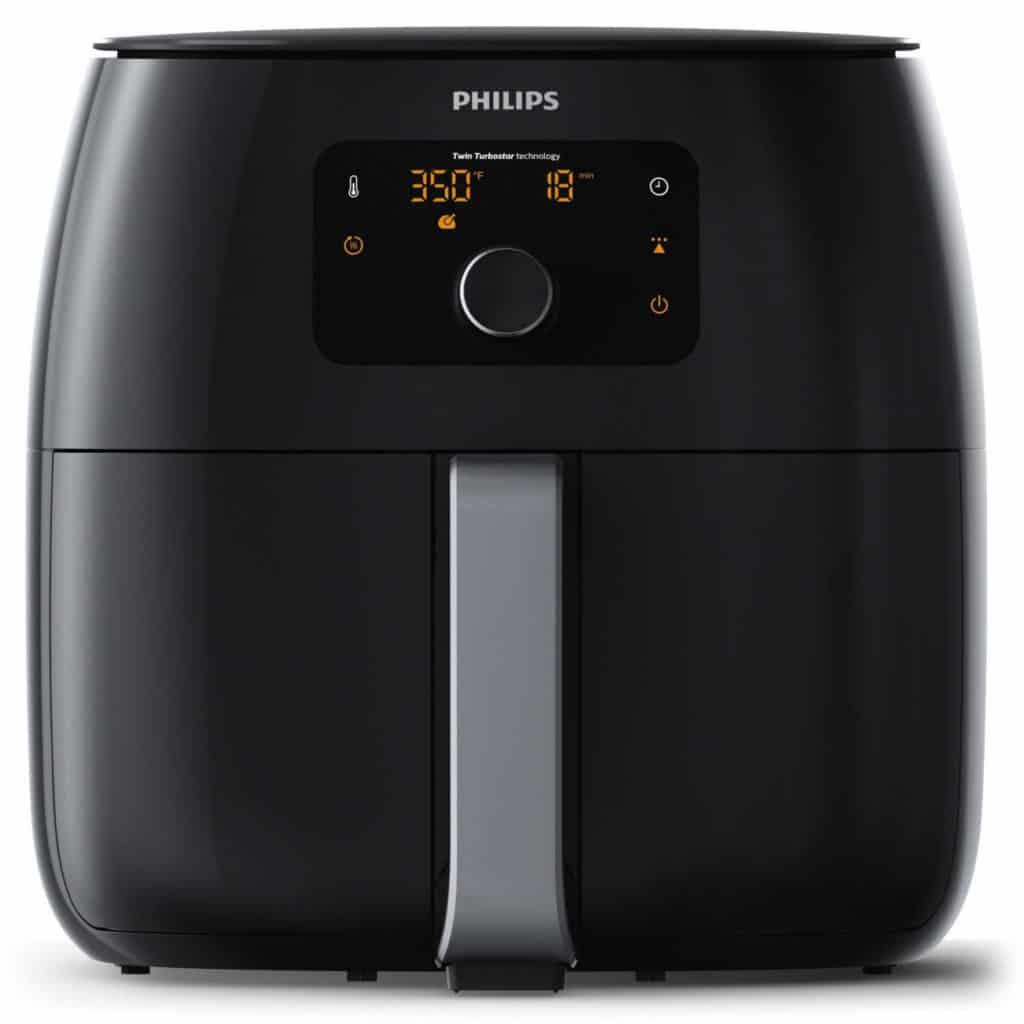 The best large-capacity air fryer we've found that won't break the bank is this Philips model. It's specially designed for families of four or six and easily fits a whole chicken. On top of that, it's sleek, compact, and super handy.
A great thing about this appliance is that it's ready to start cooking in only a few minutes. The temperature you've chosen is reached within a couple of minutes, cutting down on cooking time (and on the energy bill!).
We also love that the Philips does a lot more than just air fry foods. You can set it to bake, grill, roast, reheat, dehydrate, and toast with the touch of a button.
Another awesome feature is its grease-capturing ability. It will store all the fat your food leaked while cooking in a separate compartment until you're ready to clean it. This way, you won't end up with a tray of soggy, grease-drenched food.
Key Features:
Wide temperature range

Quick heating feature

Seven cooking settings

3-pound or 4-quart capacity
Pros:
All parts can be machine washed

Easy-to-use control panel

Separates extra grease
Cons:
May be a bit pricey for some budgets
5. Ninja Air Fryer and Multi-Use Cooker: Good Value Pick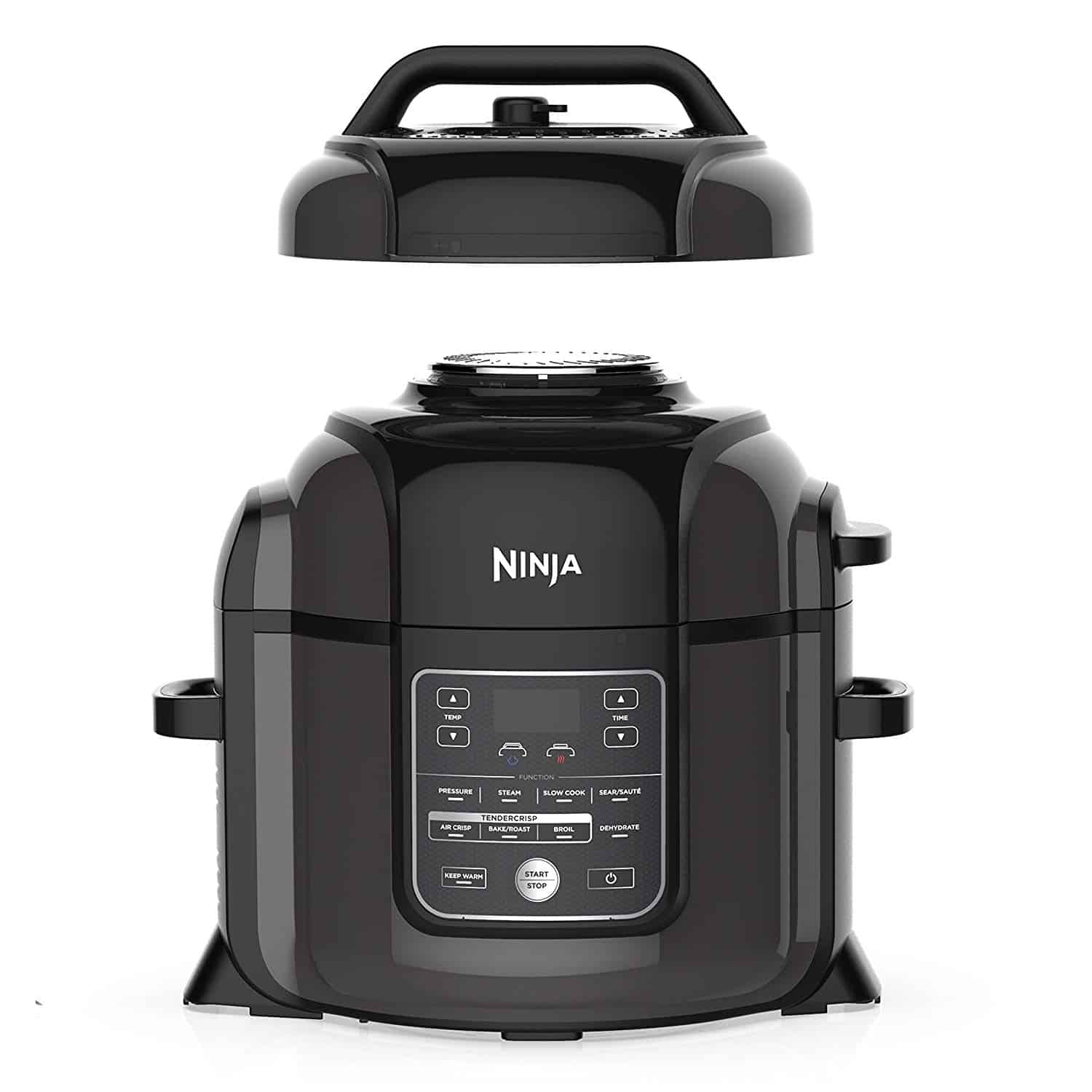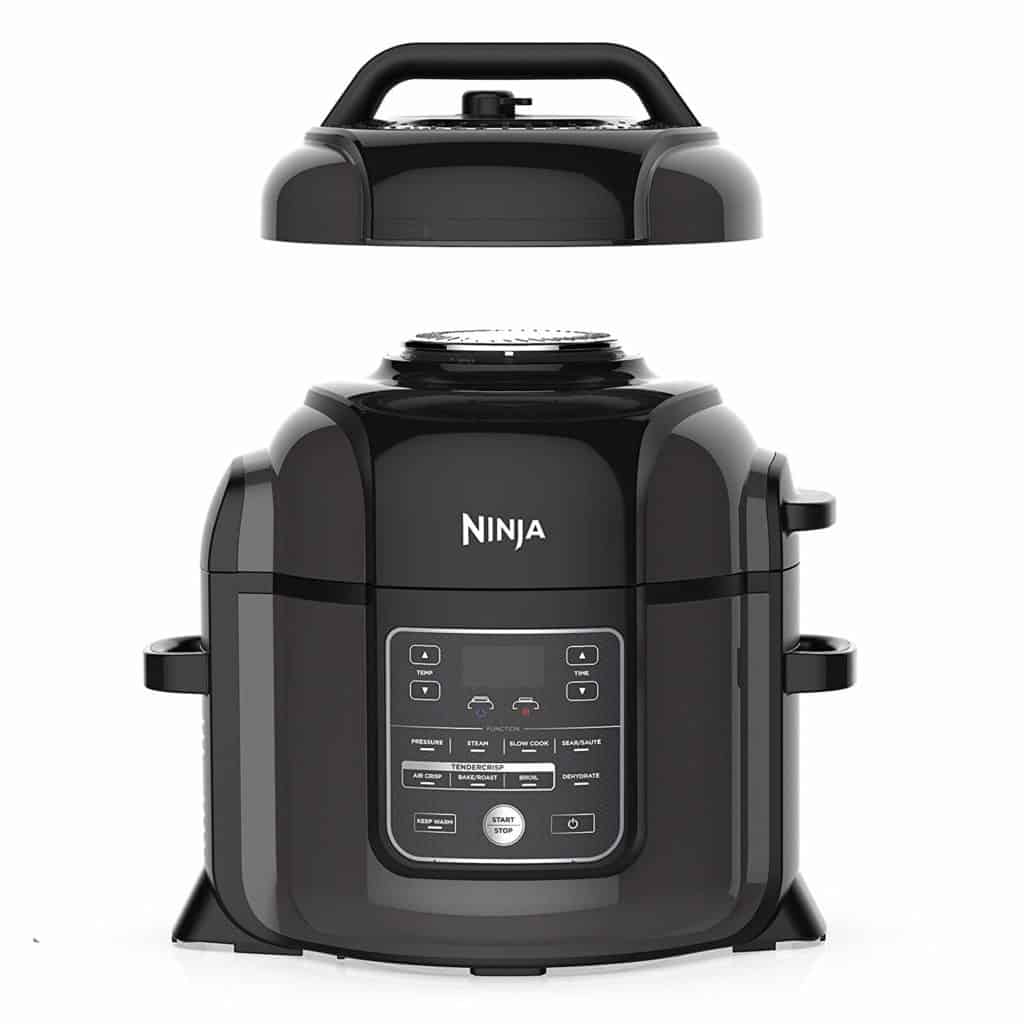 If you've always wanted to get a few more items to your kitchen but don't have much room, don't fret. The Ninja Multi-Purpose Cooker gives you the ability to cook foods in different ways using only one appliance.
The best thing about this item is how versatile it is. You can use it to pressure-cook, steam, slow-cook, crisp, bake, roast, sear, sauté, broil, air fry, and dehydrate food. All those built-in settings will let you try different meals you couldn't prepare before.
As an air fryer, it's a great product. It comes with a ceramic-coated basket and a metal rack prepared to handle all kinds of foods, from chicken to french fries.
The fact that you can use it as a pressure cooker is the cherry on top of the cake. It cooks frozen meat in just 20 minutes, no need to thaw it out beforehand. That's just one example of how cooking times are drastically reduced. Busy people will love it for this very feature.
Lastly, it fits quite a bit of food. It can cook a whole 7-pound chicken easily and up to two pounds of french fries.
Key Features:
Air frying, tender crisping, and pressure cooking settings

Fits 8 quarts worth of food in the basket

Useful one-touch control panel
Pros:
Compact and sleek design

Great price-quality relationship

Comes with basket and rack as add-ons
Cons:
If you're only interested in an air fryer, this may not be the best item for you
6. Avalon Bay Air Fryer 3.7 Quarts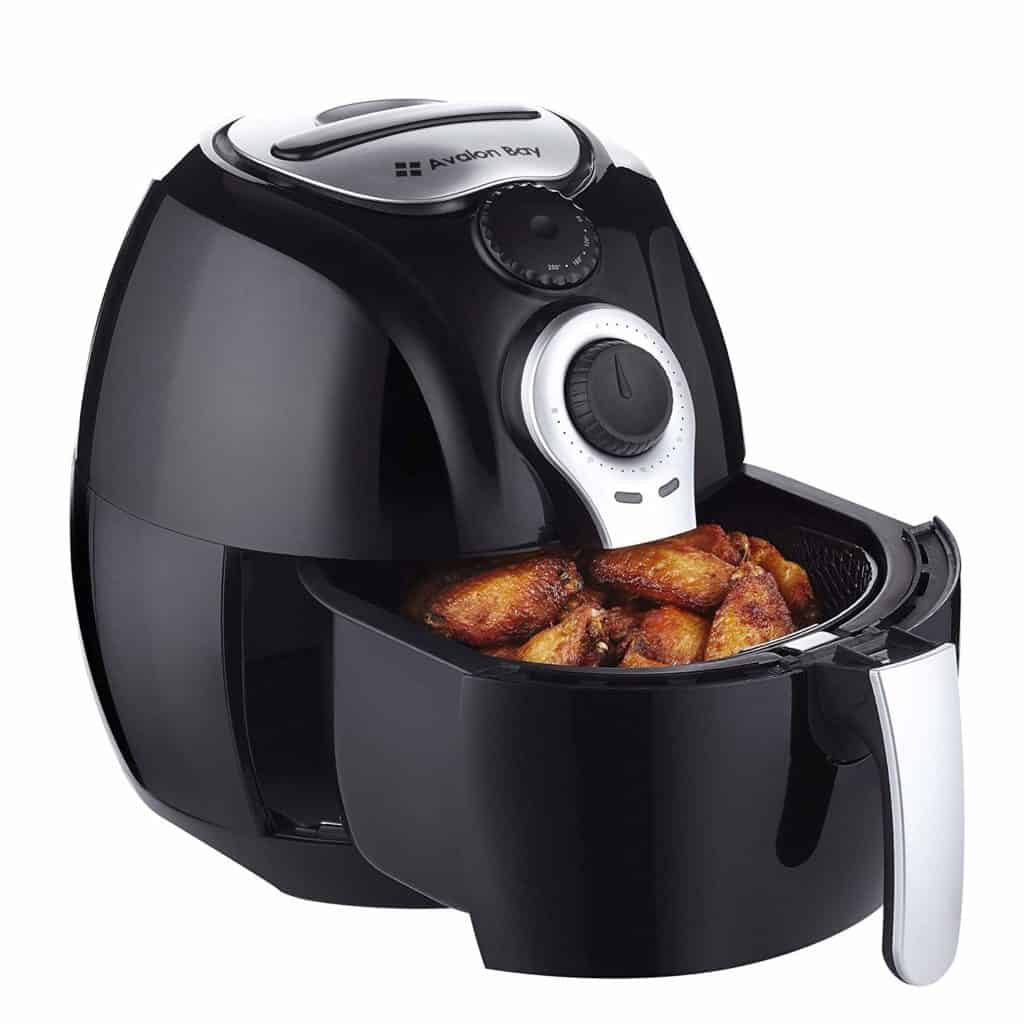 Next on our list, we have this Avalon Bay model. It's a much smaller appliance than the ones we've already reviewed, but it works just as great and is perfect for a small household.
You can see that this is a no-frills, straightforward air fryer when you look at it. There's no touch screen, and no one-touch control panel: just a dial you use to regulate the temperature and timer. There's nothing to screw up with this uncomplicated appliance.
That's not to say that it doesn't do as good of a job as other models out there. Customer reviews are glowing and you get all the essential air frying features. It has a great temperature range (from 180ºF to 400ºF) and fast cooking time.
It comes with a detachable 3.7-quart non-BPA basket that is dishwasher-safe. It also includes a metal rack and even a 52-page recipe book!
Key Features:
Wide temperature range

Simplistic, yet effective air frying setting

3.7-quart capacity
Pros:
Small and compact design

Easy to use and program

Comes with a recipe book
Cons:
No fancy settings

Only has one cooking setting
7. Philips TurboStar Technology Air Fryer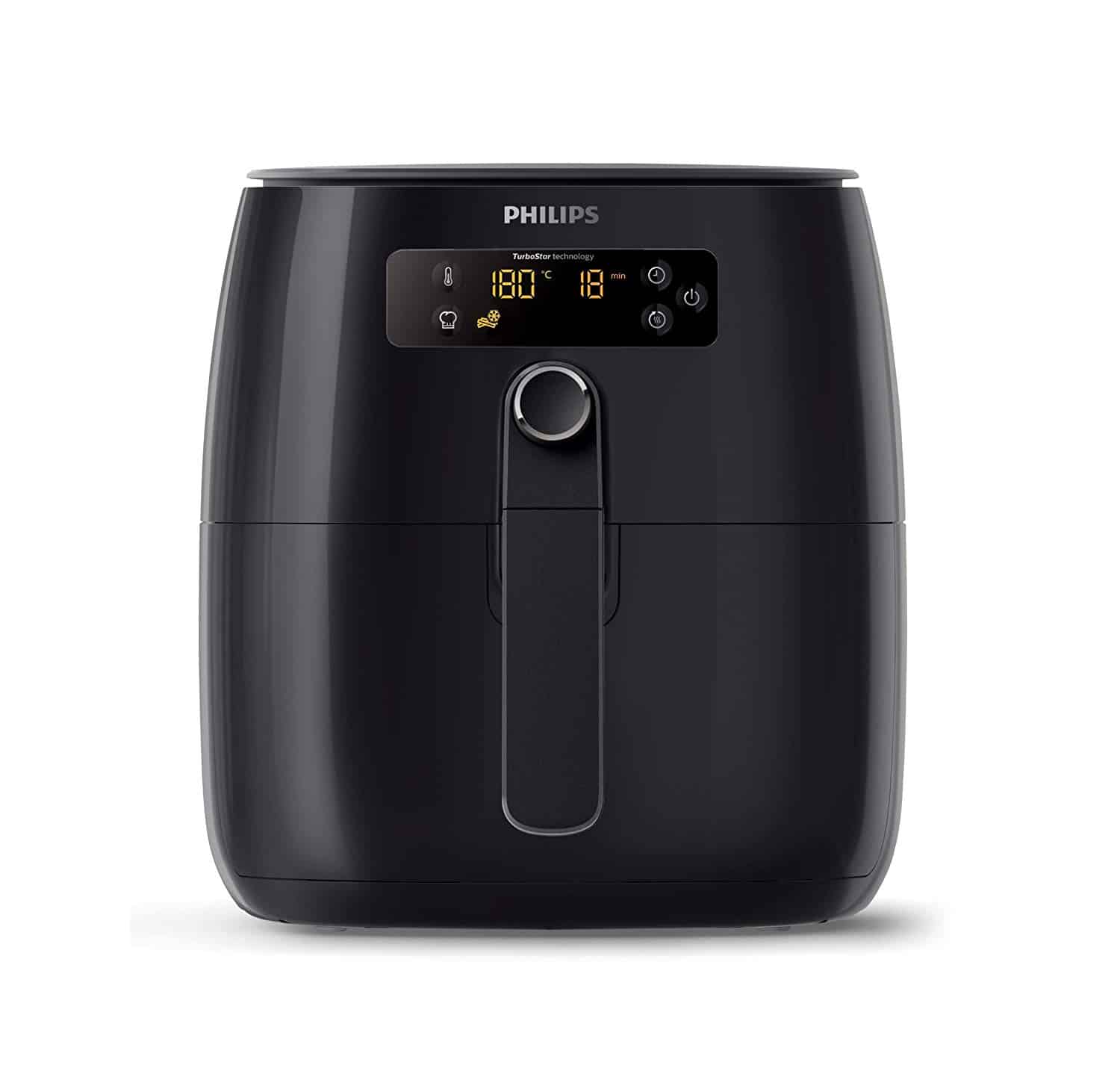 This fancy-looking cooker you see is the Philips TurboStar: one of the most loved (and cheapest!) air fryers on the market now. And what else could you expect from a renowned brand such as Philips?
It's a much smaller model when compared to the competition. It has 2.75 quarts or 1.8 pounds of capacity. Yet, the design is smart enough to allow you to prepare a meal for four people.
What sets this fryer apart from others is the patented TurboStar technology. Meaning it is built so that the hot airflow inside the cooker is distributed evenly. This translates into better-fried foods with no soggy or cold spots.
One of the best aspects of this product is its instant heating setting. There's no need to waste time waiting for it to preheat. On top of that, there's also a keep-warm setting, which comes in handy for families that don't have a set dinner time for whatever reason. Everyone can enjoy a nice, warm meal, even if they're late.
The basket and wire rack are completely dishwasher-safe. This will help you during the clean-up process, we're sure. 
Key Features:
Even hot airflow distribution

2.75 quarts capacity

Additional (broiling, baking, roasting) cooking settings
Pros:
Easy to control temperature and timer

Removable dishwasher-safe parts

Includes access to an app with recipes

Small, compact design
Cons:
Temperature can only be set at 25ºF increments
8. Cuisinart TOA-60 Convection Oven and Air Cooker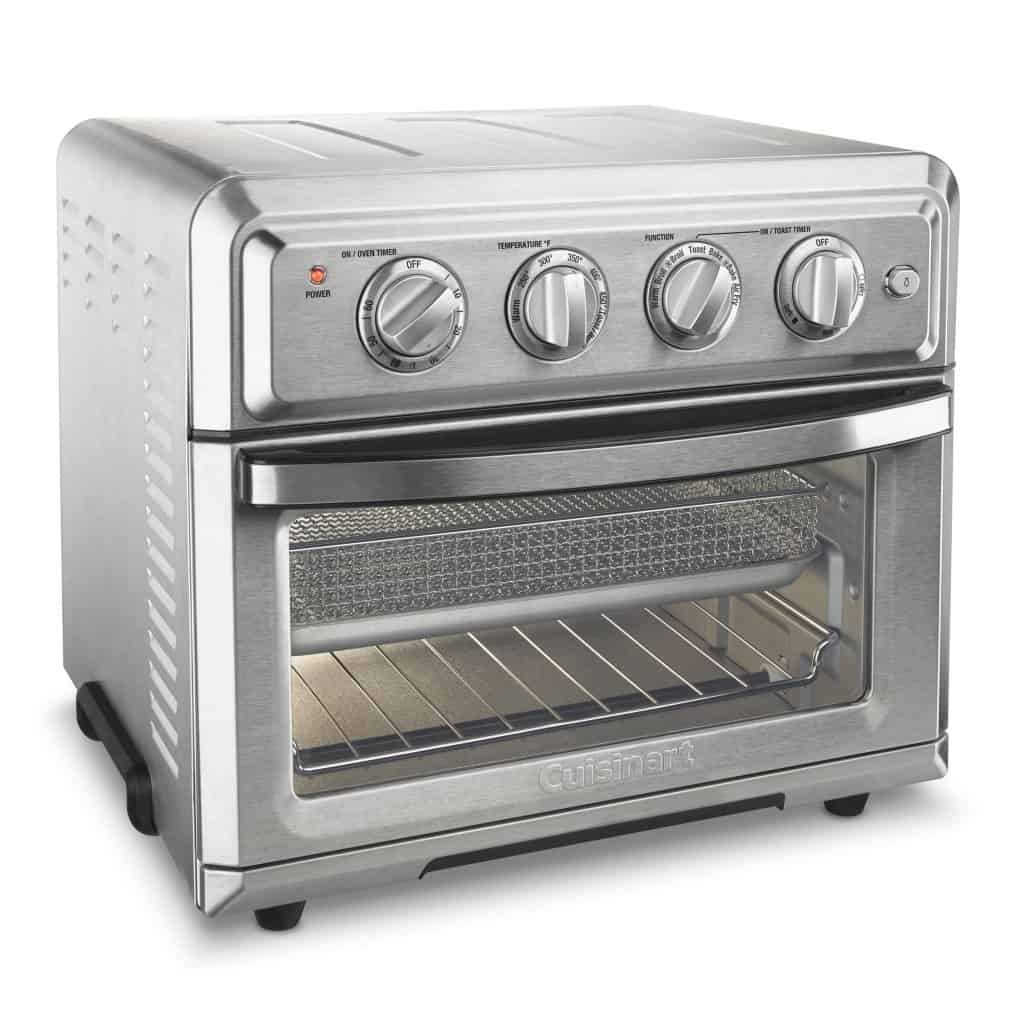 You can expect the Cuisinart cooker to do everything a normal toaster oven does and then some. It has a built-in air fryer to crisp up your food using little to no added oil.
Cooking with this appliance is a piece of cake. There are four dials, each controlling different things. One sets a timer, another the temperature, one lets you choose which cooking setting you want to use, and the furthest on the right is the on-off button. No complicated screens to try to decipher.
The wire rack is great for french fries and chicken tenders. The solid-bottom baking pan is perfect for foods that may drip or break apart (think soft fish). Most air fryers don't come with these handy accessories.
In total, you have seven cooking functions to play with: air fry, convection bake, convection broil, bake, broil, warm, and toast. 
Lastly, the Cuisinart model is 0.6 cubic feet inside and can fit 6 slices of toast, 3 pounds of chicken wings, bake a 12-inch pizza, or roast a 4-pound chicken. 
Key Features:
Spacious inside (0.6 cubic feet capacity)

Seven cooking settings

Built-in auto-shut timer

Easy to set up and program
Pros:
Comes with three accessories: oven rack, baking pan, air fryer rack/basket

Relatively affordable for what it is

Has an oven light inside
Cons:
Some users have problems with the built-in timer
9. Black+Decker Purify 2-Liter Air Cooker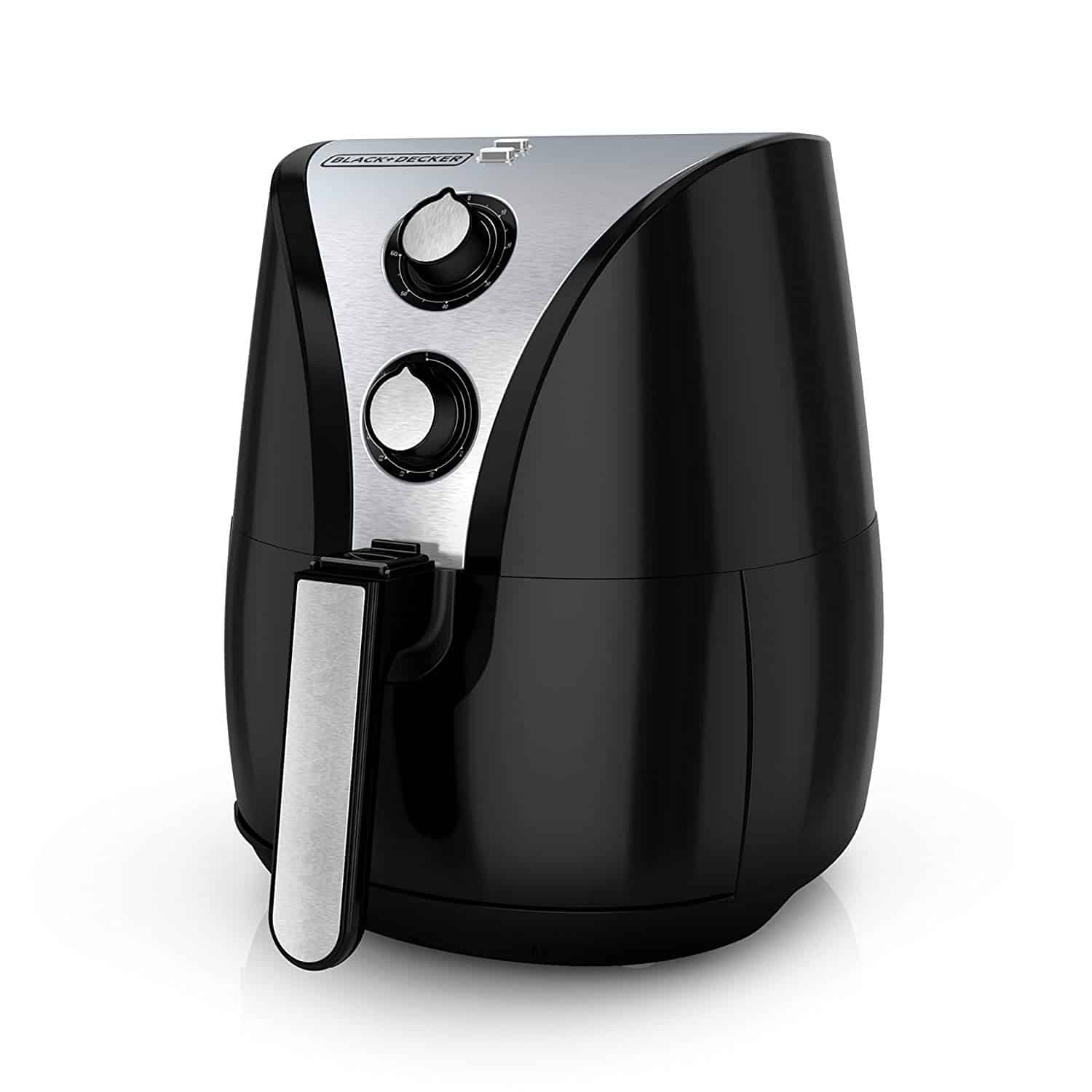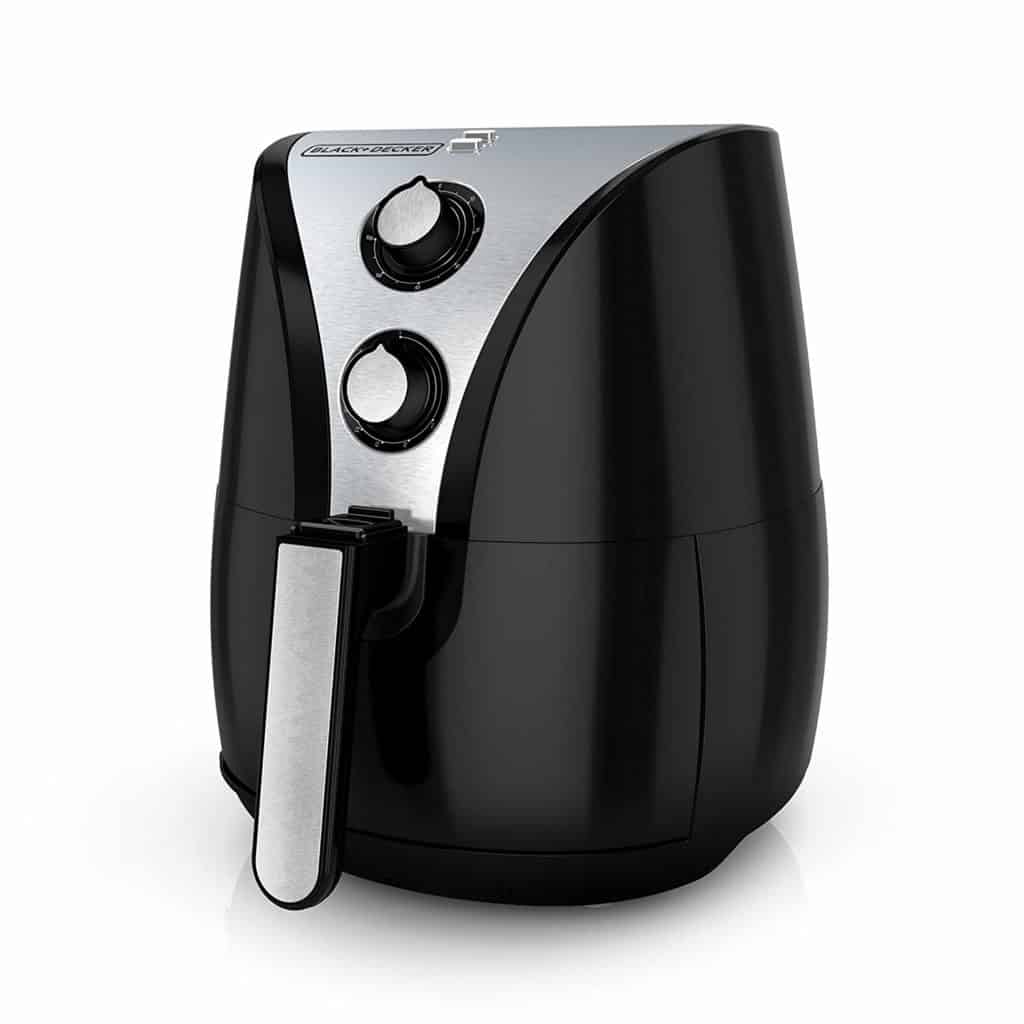 Another good appliance for any small kitchen is the Black Decker model. It's perfect for quickly air frying your favorite foods and doesn't take up a lot of room.
This product has a dual convection fan. This means the hot air circulates more intensely inside the fryer, cooking things more quickly. On top of that, it also makes food extra crispy.
There are two dials on the front of the air fryer. One sets the temperature—from 175ºF to 400ºF—and the other controls the timer. You can set up to 60 minutes on the timer and when it goes off, the unit will shut down by itself.
Another thing we love is the cooking accessories the Black Decker comes with. You'll find a non-stick basket, a non-stick separator, and a non-stick pan. You can use them all at once to cook two kinds of foods without mixing the flavors. And when you're done, you can pop them in the dishwasher safely.
Key Features:
Capacity of 8 cups (or 2 quarts)

Wide temperature range

Easy two-dial system

Dual convection fan technology
Pros:
Comes with dishwasher-safe utensils

Has a built-in auto-shut-off timer

Easy to set up and use
Cons:
Can only air fry foods

May be too expensive for some budgets
10. COSORI Air Fryer XL: Runner-Up Pick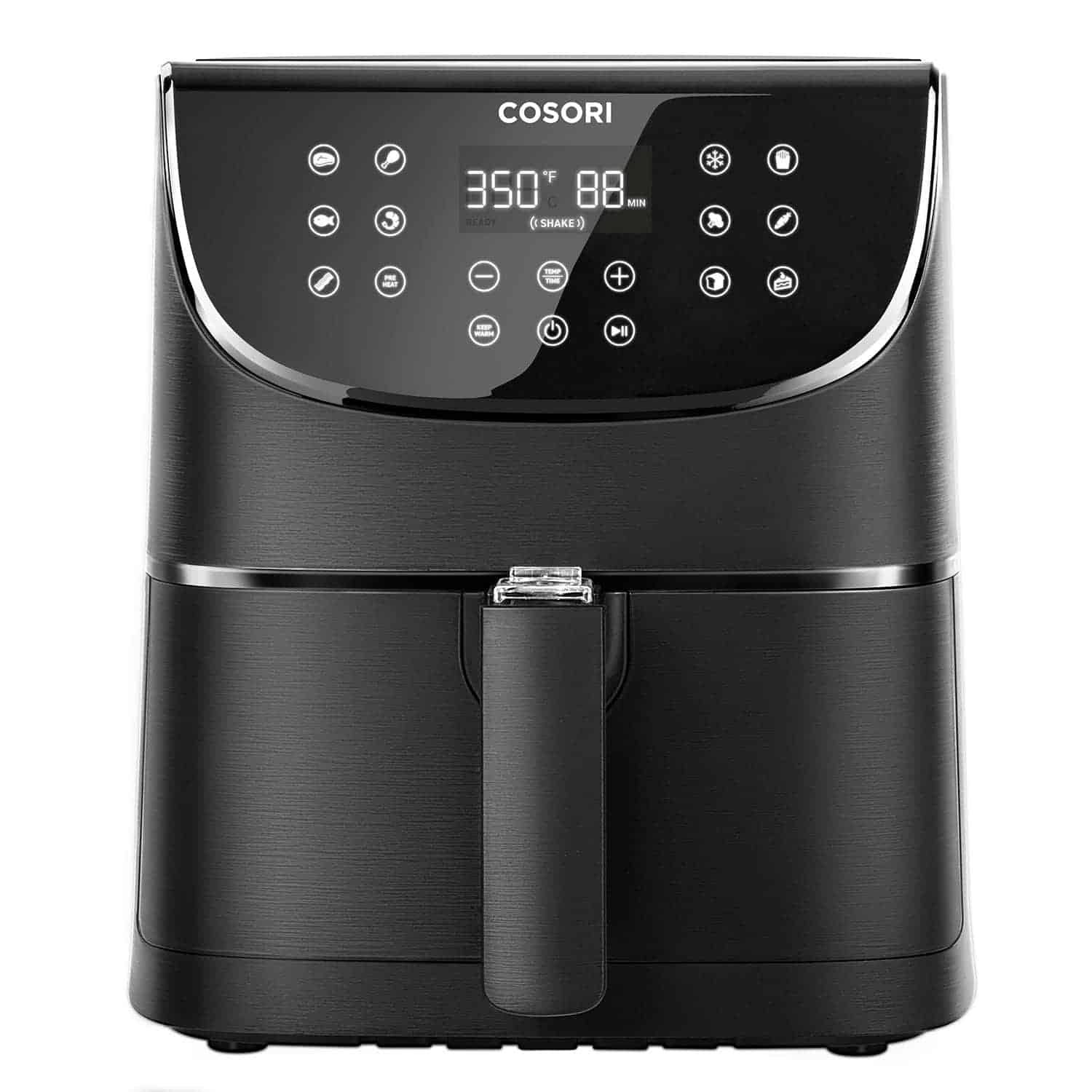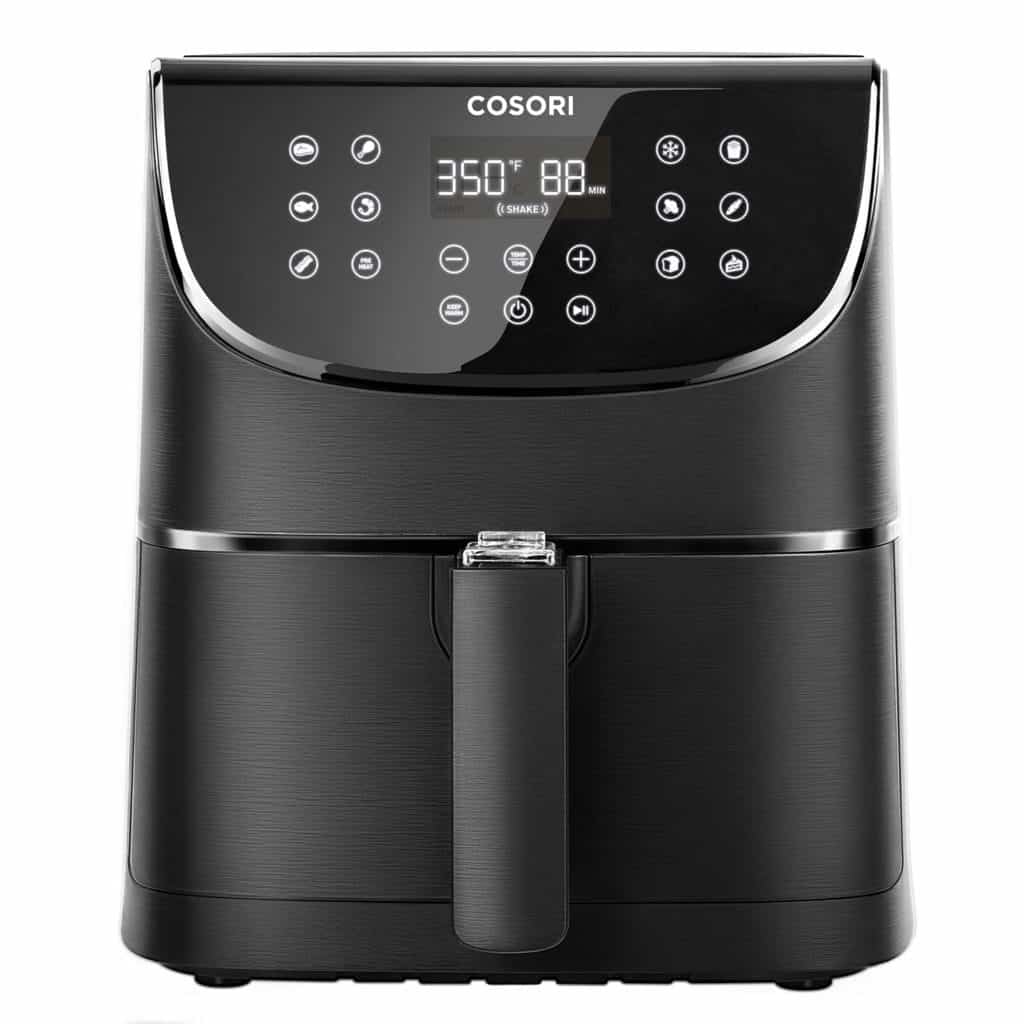 The last item on our list is by far one of the most popular models and the best-rated air fryer. It has over 2,500 five-star reviews on Amazon and is a staple in many households.
The first thing you'll notice about this fryer is that it has a lot of buttons on the one-touch control panel. That's because this model lets you choose any of 11 cooking settings: steak, poultry, shrimp, seafood, bacon, frozen foods, french fries, vegetables, root vegetables, bread, and dessert.
It's also using the control panel that you can adjust the temperature and timer. The presets will give you a recommended cooking time, but you can always adjust it. Besides, you can also set the air fryer to keep your food warm after it's done cooking.
You'll find that this is a roomy air cooker. It has a capacity of 8 quarts, which is enough to make a whole meal for a family of four or five. You could even fit a five-pound whole chicken, easily!
Key Features:
Eleven versatile cooking presets

Wide temperature range

Capacity of 8 quarts
Pros:
Smart, sleek, compact design

Great price for the quality

Widely loved by customers

Comes with a recipe book

All parts are dishwasher-safe
What Is an Air Fryer?
In only a few words, an air fryer is a counter-top kitchen appliance. It makes a hot airflow circulate quickly inside, similar to how a convection oven works, to make food crispy on the outside and moist on the inside.
It's a relatively recent gadget (it was patented by Philips Electronics Company in 2010) that promises to replace deep fryers. Now, it's sold by many different companies. You'll find elaborate models available for more than $500 and simplistic models for slightly over $50.
How Does an Air Fryer Work?
How can a gadget make food taste crispy and crunchy without using a ton of oil? We hear you. This product works by circulating hot air very quickly inside.
The cooking chamber is relatively small, which cuts down cooking time. It has a heating element on top of the chamber that heats up to 400ºF. Then, there's a fan that, when powered on, distributes the heat evenly around the food. At the back, there's an exhaust that gets rid of excess temperature and pressure, making it a safe gadget to use.
To prepare your meal, all you have to do is place the raw foods inside the cooking basket or tray and lightly drizzle your desired oil over it. You really don't need a lot of it: a tablespoon or two is enough.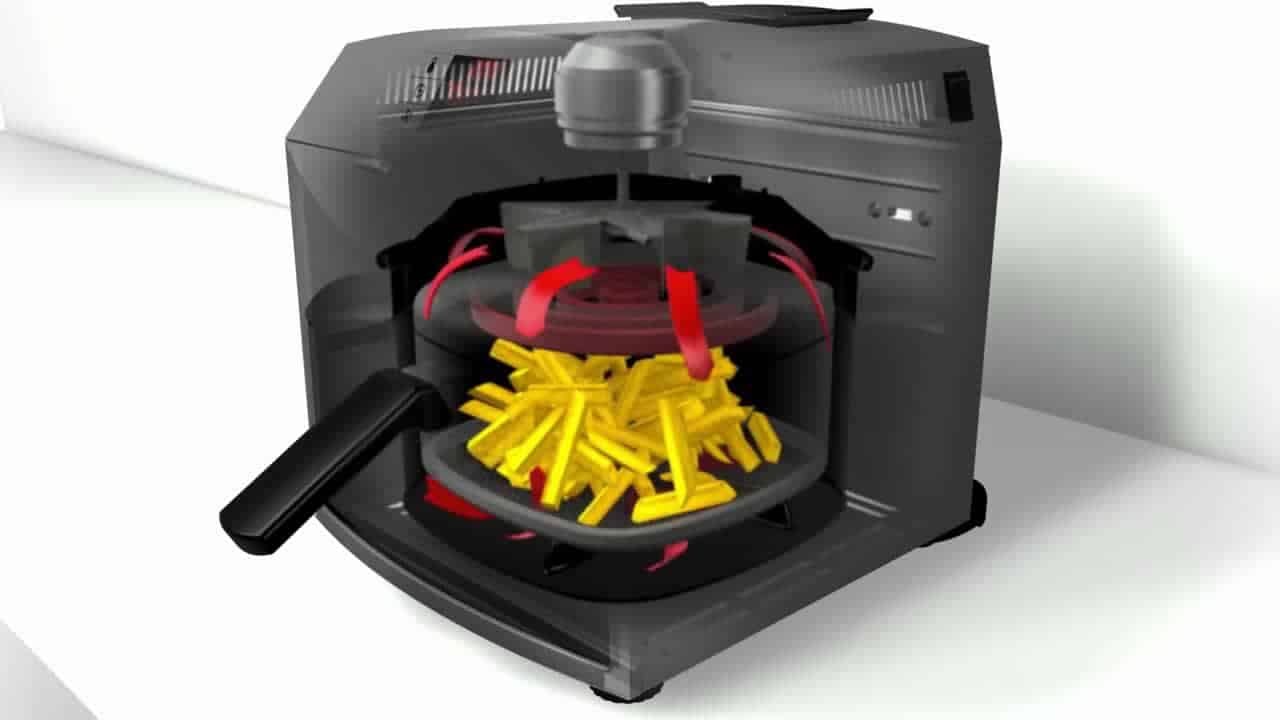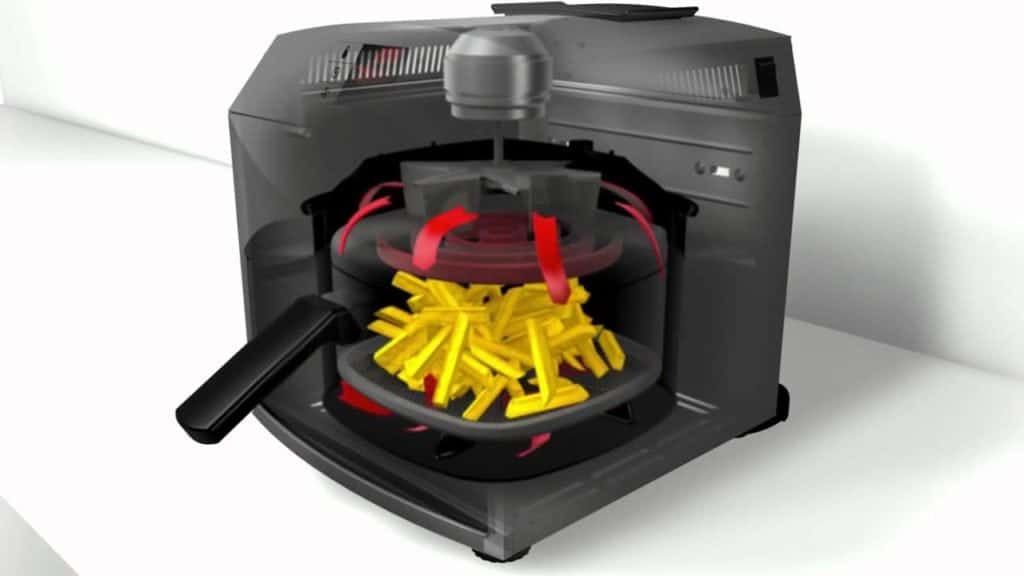 What's the Difference Between an Air Fryer and a Convection Oven?
Air fryers and convection ovens use similar technology. They both have heating elements, hot air circulating inside the cooking chamber, and can both prepare deliciously crispy foods. But they're not the same appliance packaged differently.
The biggest difference between the two is that air fryers can circulate hot air inside the cooking chamber much more quickly. This leads to food getting crispier and shorter cooking times. 
Secondly, air fryers are much smaller than convection ovens. After all, they are countertop appliances. They're also easier to store.
Maintaining an air fryer is also easier. Clean-up is straightforward and most models have dishwasher-safe parts. Any mess (such as grease that leaked from the food) will be collected in a basket or tray that can easily be washed.
Will an Air Fryer Replace a Microwave?
While air fryers can heat a lot of foods (burger patties, chicken wings, meatloaf, and so on), it can't replace a microwave. Remember, you can never heat liquids using an air fryer, only solid foods. So, if you wanted to warm a bowl of soup, you'd still have to use a microwave.
Are Air Fryers Safe to Use?
Yes, they are! They're built with exhausts on the back to release inside pressure and get rid of hot air. On top of that, they keep relatively cool to the touch, meaning you can place them on your kitchen countertop and not worry about it damaging hard surfaces or furniture. As long as you follow all the safety precautions (don't heat liquids, don't add a lot of oil…), everything will be okay.
Are Air Fryers Healthy?
If you're craving fried foods, the best route you can take is using an air fryer. It requires 75% less oil than traditional deep frying, making it a much healthier option.
That said, remember that fried foods are never completely healthy. While this is a much better (and tasty) option for your health, it still comes with some precautions. Namely, that cooking oil (however much it is) at such high temperatures (400ºF) can degrade the oils and originate unhealthy compounds. 
In short, this is nothing that will harm you, as long as you eat these foods in moderation and complement your diet with wholesome fruits, veggies, seeds, and legumes!
Is Deep Frying Worse than Air Frying?
Very much so! Deep frying requires several cups of oil, depending on the amount of food you're making. As you can imagine, all that oil is not good for our health.
In comparison, you only need a tablespoon or two of oil when you air-fry food. To take things to the next level, you can choose healthier, whole fats that don't have trans fats. Just make sure to choose a type of oil that can withstand high temperatures.
Does Air Fryer Food Taste Different?
This is a subjective question. Some people notice a difference while others don't. Regardless, air-fried foods are crispy, delicious, and moist on the inside. Isn't that what we love the most about deep-fried foods?
Types of Air Fryers
There are many different kinds of air fryers, from fancier ones to cheaper ones. No matter their fancy additional features, they can almost always be divided into these five categories.
Egg Shaped Air Fryer
By far the most popular air cooking gadget is the egg-shaped one. Most of the time it has a round (egg-like) design, but it can also be slightly more on the square side.
They come with a basket where you put the raw food. You then slide it into the gadget, turn it on, and slide out the basket when the cooking is done. Their biggest advantage is that they're easy to clean.
They can either have a manual knob you turn to control the cooking time and temperature or they can have a digital display that has a touch screen. It depends on the model.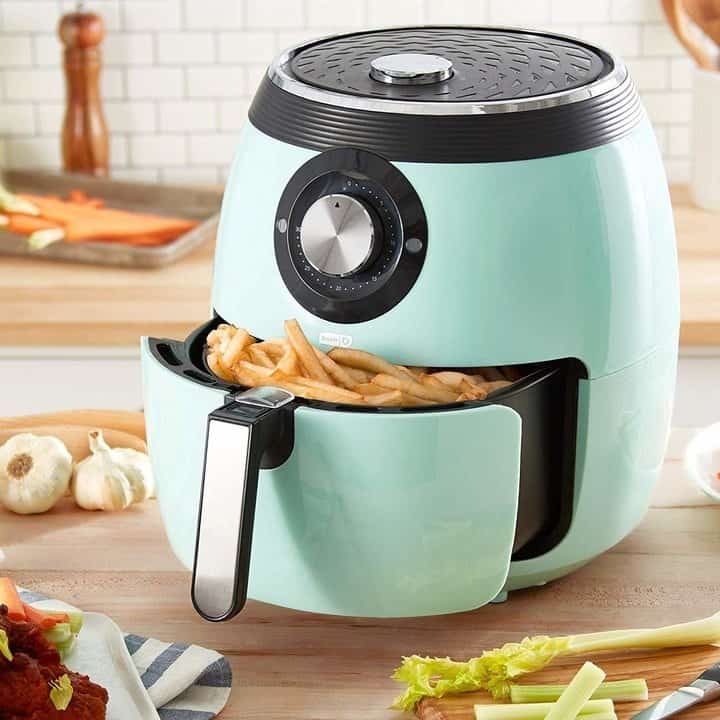 Air Fryer Oven
This kind of gadget isn't that common. It is a mini oven that's adapted to crisp up foods. It has heating elements at the back of the cooking chamber and comes with trays where the food is cooked—just like a normal oven.
Many models let you place several racks inside the oven at once. This is good because it lets you whip up a larger meal for your family more conveniently.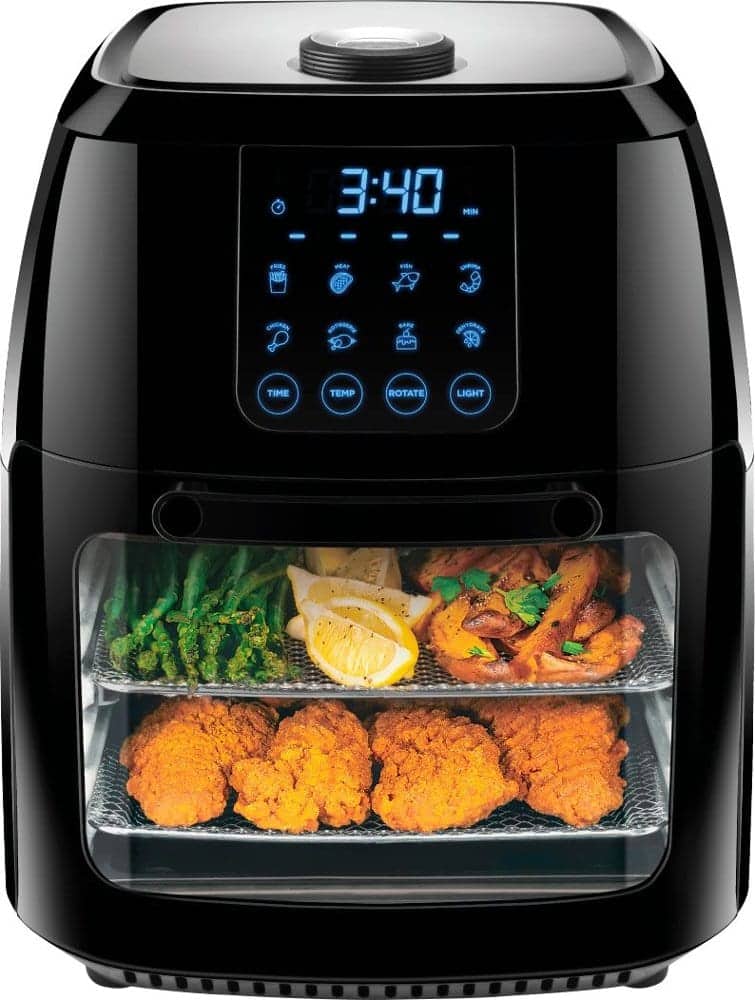 Convection Oven
Convection ovens are incredibly popular and, nowadays, many come in a smaller size with a built-in air frying mechanism inside. They're similar to normal ovens, but they have a fan at the back which distributes the heat more evenly around the food.
After conventional air fryers, these are our favorite types of gadgets to make air-fried food. They're reliable, yet more expensive and harder to clean properly. Still, they give you much more flexibility than a regular air fryer, as they're more versatile.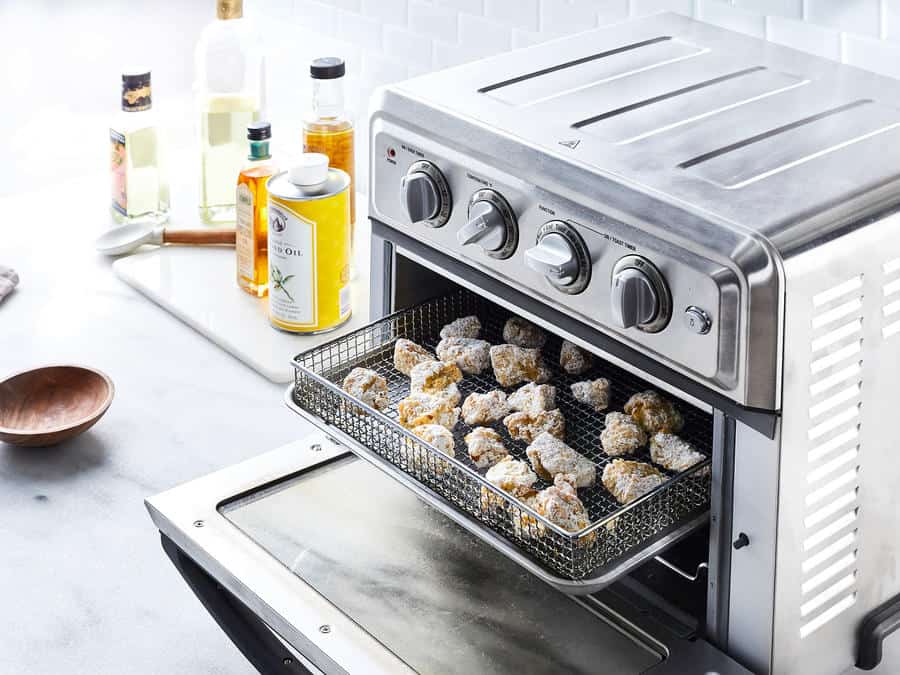 Paddle Air Fryer
This is a much older model that has fallen from regular use. It works just like an egg air fryer but it has a paddle that stirs the food. This is a good feature to have to prevent burnt edges and uneven cooking. T-Fal is a brand that has this paddle design as their signature look.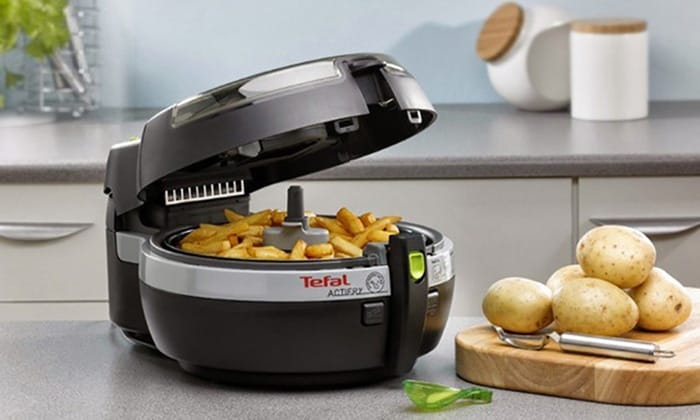 Halogen Air Fryer
Remember those Easy-Bake Ovens popular with children since the 1960s. They've now been discontinued, yet these halogen air fryers are reminiscent of them and are alive and cooking!
Instead of having a heating element similar to that of ovens and air fryers, it uses the heat generated by halogen light bulbs. Admittedly, you won't find many halogen air cookers out there, though.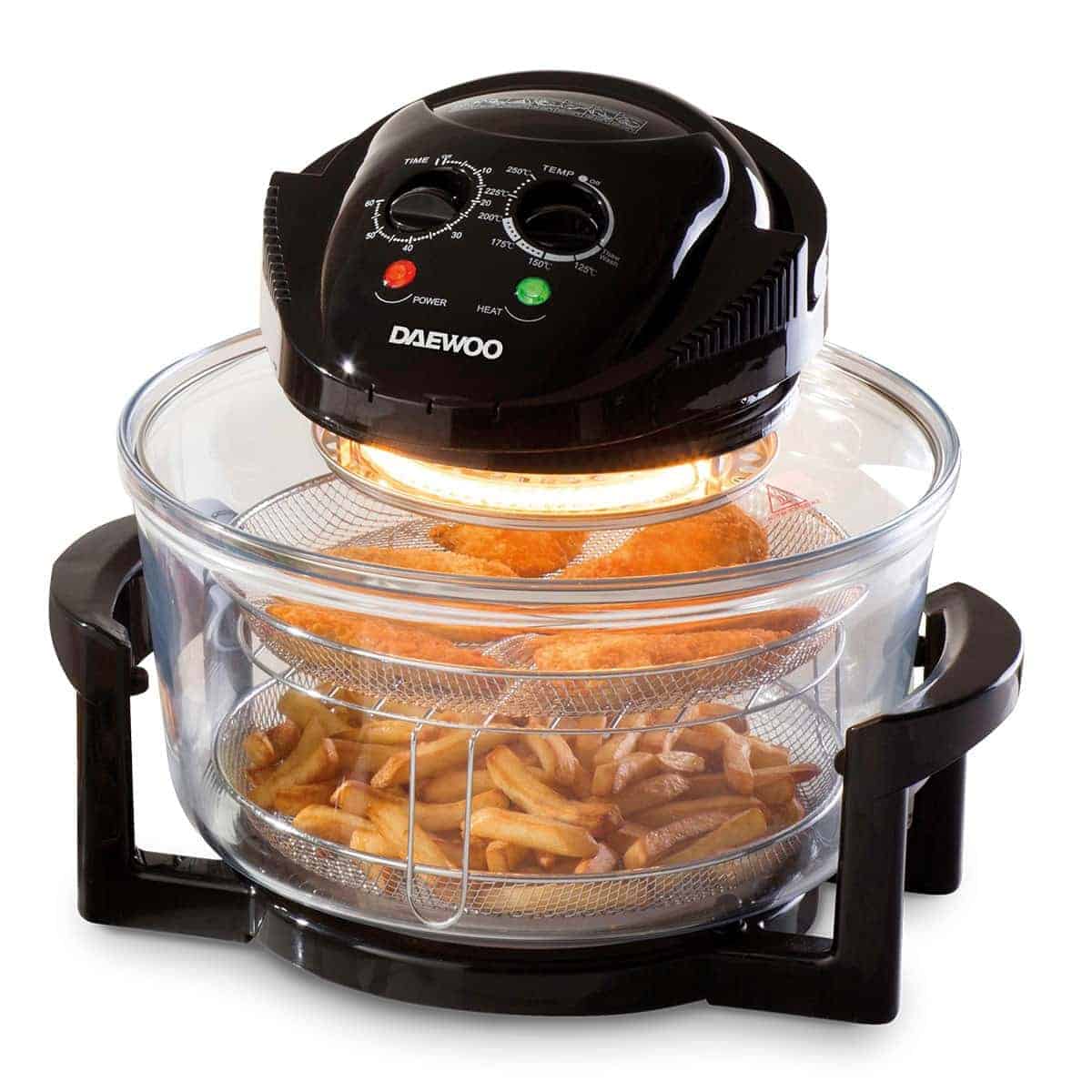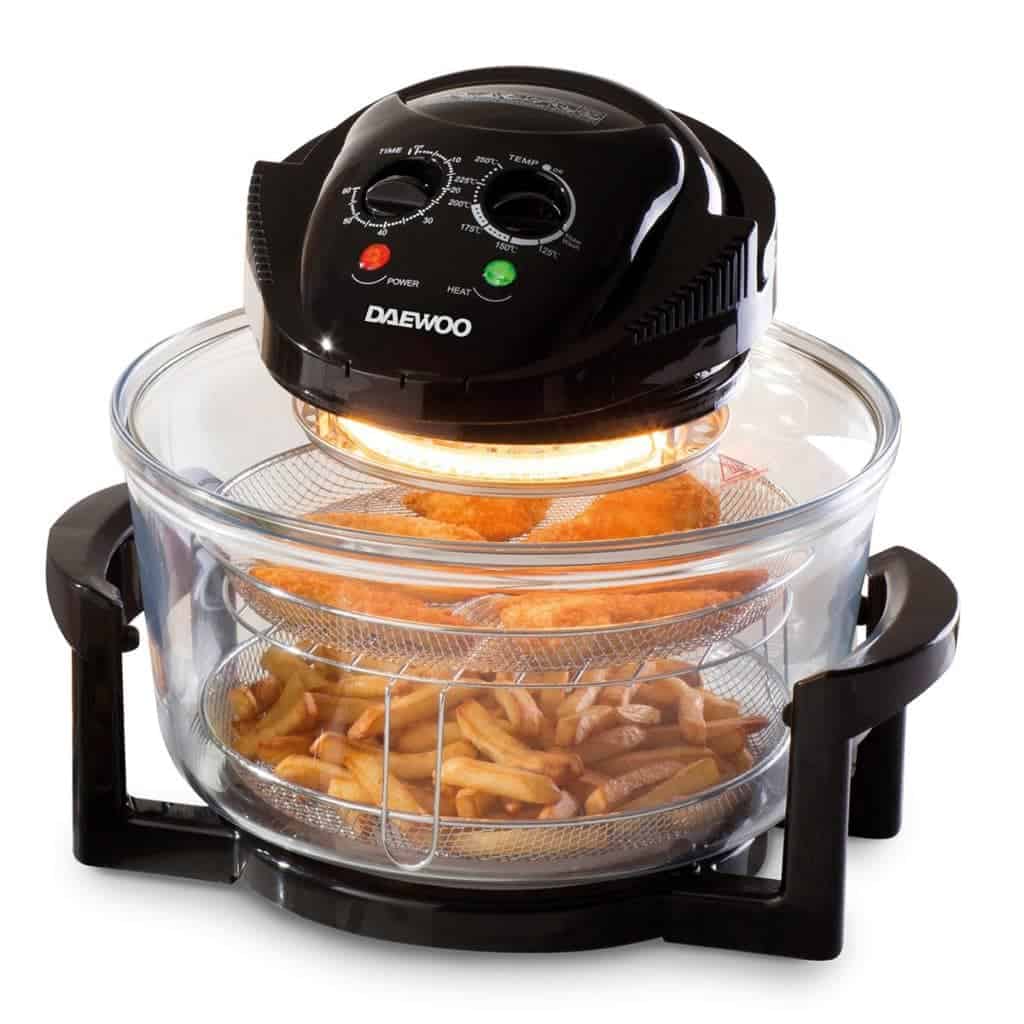 Buying Guide: How to Choose an Air Fryer?
Now, you can find gadgets with all sorts of fancy settings and add-ons. Because of this, it can be hard choosing the best air fryer for your home. That's why we've put together this buying guide: to help you find the ideal gadget for your needs. Look for these specs when shopping for an air cooker.
Size
First, you need to decide what air fryer size is best for your needs. If you only cook for one or two people at a time, a 2-quart air cooker is a good bet. But if you cook for a family and don't want to go through the trouble of cooking in batches, opt for an 8-quart gadget. Obviously, the larger the model the more expensive it is, so consider that.
Ease of Use and Clean Up
Ideally, you want a model you know you'll get along with. One that won't take you long to set up. For instance, a gadget that requires you to assemble small parts into place or click a bunch of buttons to turn on isn't practical for the day-to-day.
On top of that, look for air fryers that are easy to clean One with dishwasher-safe parts is a good idea or, at the very least, with racks that can easily scrubbed by hand at the sink.
Power
Most models range from 1,200 watts to 2,000 watts. This matters because lower-wattage appliances have a restricted temperature range (usually up to 350ºF) and take longer to finish cooking. On the other hand, high-wattage models are typically more energy-efficient and can reach higher temperatures (above 400ºF).
Settings and Control Panel
If you feel comfortable with technology, a touch-screen with dozens of buttons could be okay with you. But if you and technology don't get along nicely, opting for a device with only a couple of dials is a good idea.
Brand Recognition
Since air cooking appliances aren't small investments, you want to make sure you get the most of your money's worth. Choosing a reputable brand is a great way to ensure you'll be satisfied with your purchase. 
Of course, this doesn't mean you'll never run into problems, but your gadget is more likely to live a long life than if it were made by a no-name knock-off brand. 
Warranty
For similar reasons, getting an appliance covered by a warranty is a smart move. If your model is defective and breaks down after a few months of use, you'll be able to exchange it for a working one. Or, sometimes, you will get your money back.
Price
Lastly, let's think about price. Air fryers come at all price points: from $50 to $500. It all depends on what use you're getting out of the air fryer. The cheaper models still leave you with delicious foods, they just may not have all the features you're looking for.
What Can an Air Fryer Cook?
Air fryers are super versatile. There's so much you can make with them! If you've just gotten one now, you may be wondering what are the best foods to cook in an air fryer?
Below, you'll find links to several recipes that have been tried and loved. Have fun trying them out!
Donuts
Many people ask themselves "Are air fryer donuts good?" and the answer is yes! This amazing donut recipe will make you think twice before getting store-bought donuts again. The buttercream frosting is addicting.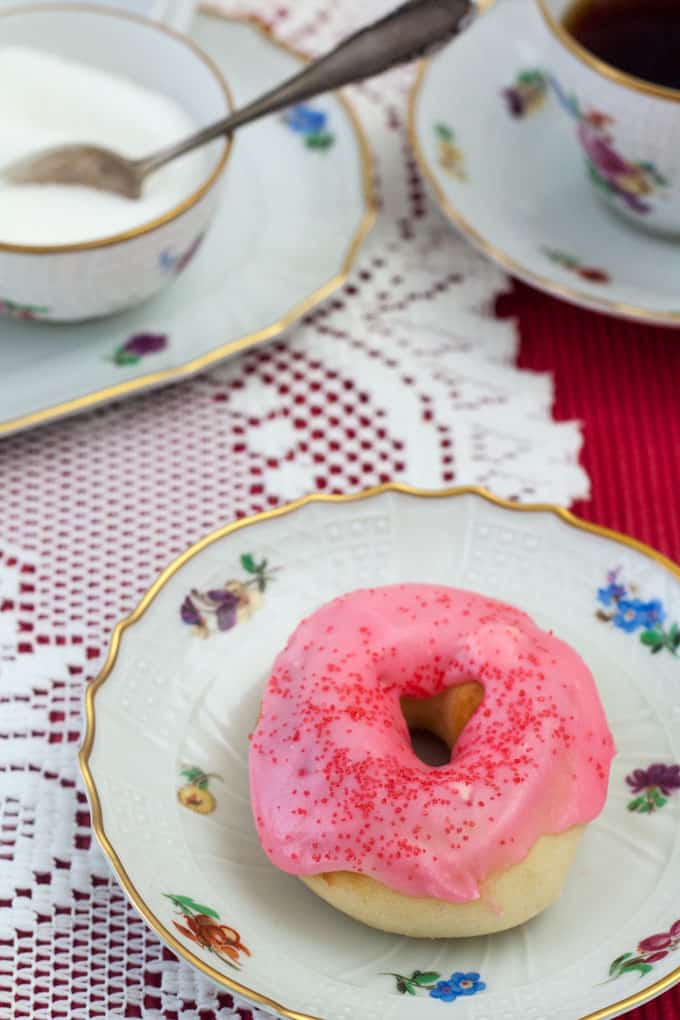 French Fries and Chips
Air fryer french fries are delicious. More, they're easy to make and won't make your whole house smell like a McDonald's joint for hours! We love this simple french fry recipe. To kick it up a notch, try sprinkling taco seasoning on the fries when they're still hot.
If you were wondering "Are air fryer chips healthy?" we have good news for you: they are. Since they need next to no oil, they're a good way to satisfy your cravings without making a huge dent in your diet. Follow this air-fried chip recipe for some crunchy, crispy goodness.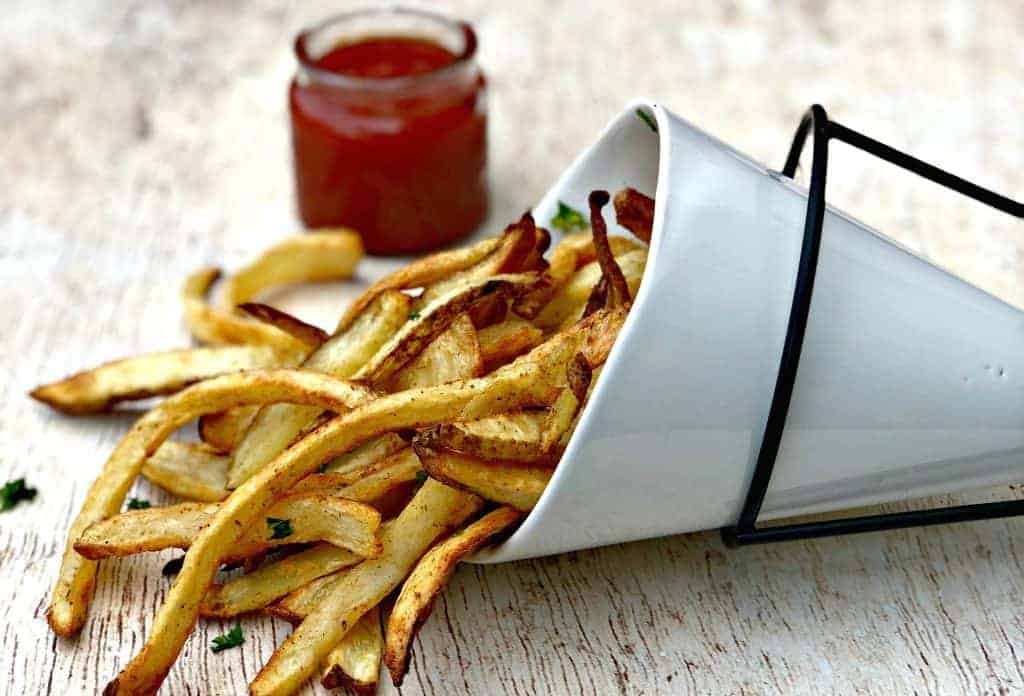 Burgers
Are air fryer burgers good? Is water wet? These kitchen gadgets make delicious patties. Don't believe us? Try it out for yourself! You can whip up a juicy black bean vegan burger or a yummy beef burger in no time.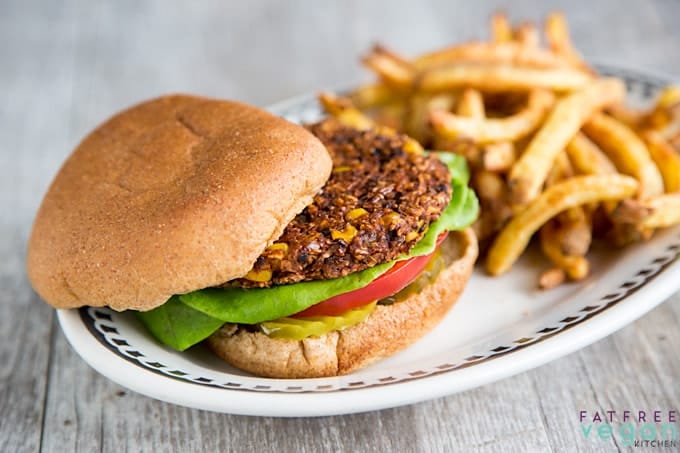 Chicken Nuggets
For the little ones (or yourself, we don't judge), prepare a serving of chicken nuggets from scratch. You'll have full control over what goes into the nuggets and you can make them in less than thirty minutes. And don't forget the ketchup!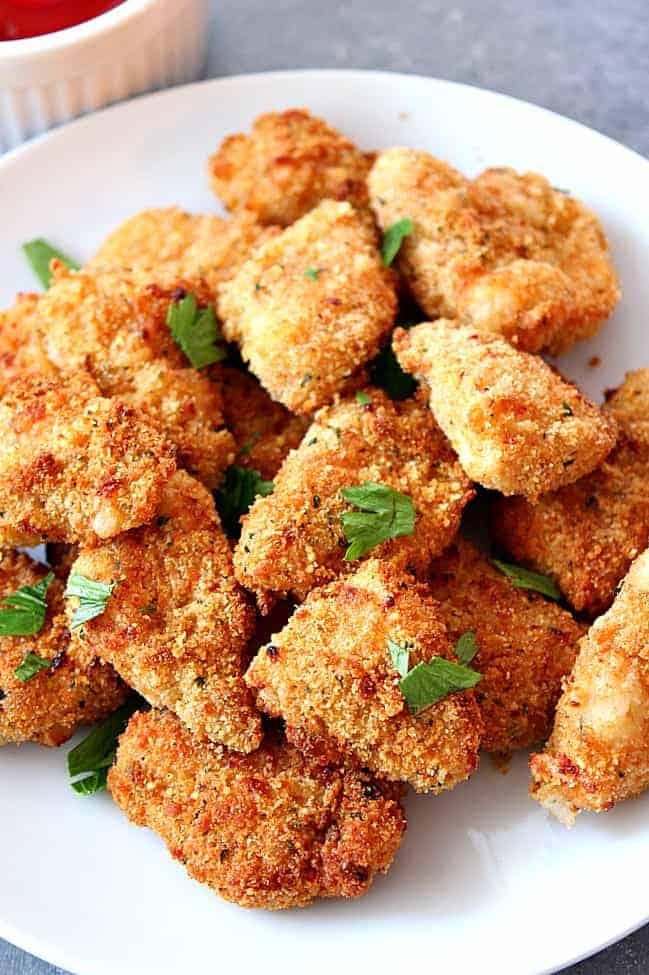 Fish Fillets
If your air fryer allows for it, try your hand at making fish fillets! They're healthy, delicious, and light—perfect for a diet or a summer lunch. This crunchy-on-the-outside, moist-on-the-inside fillet recipe takes the cake. When you're done, why not put together a plate of fish cakes and salsa verde salad or a fish wrap recipe?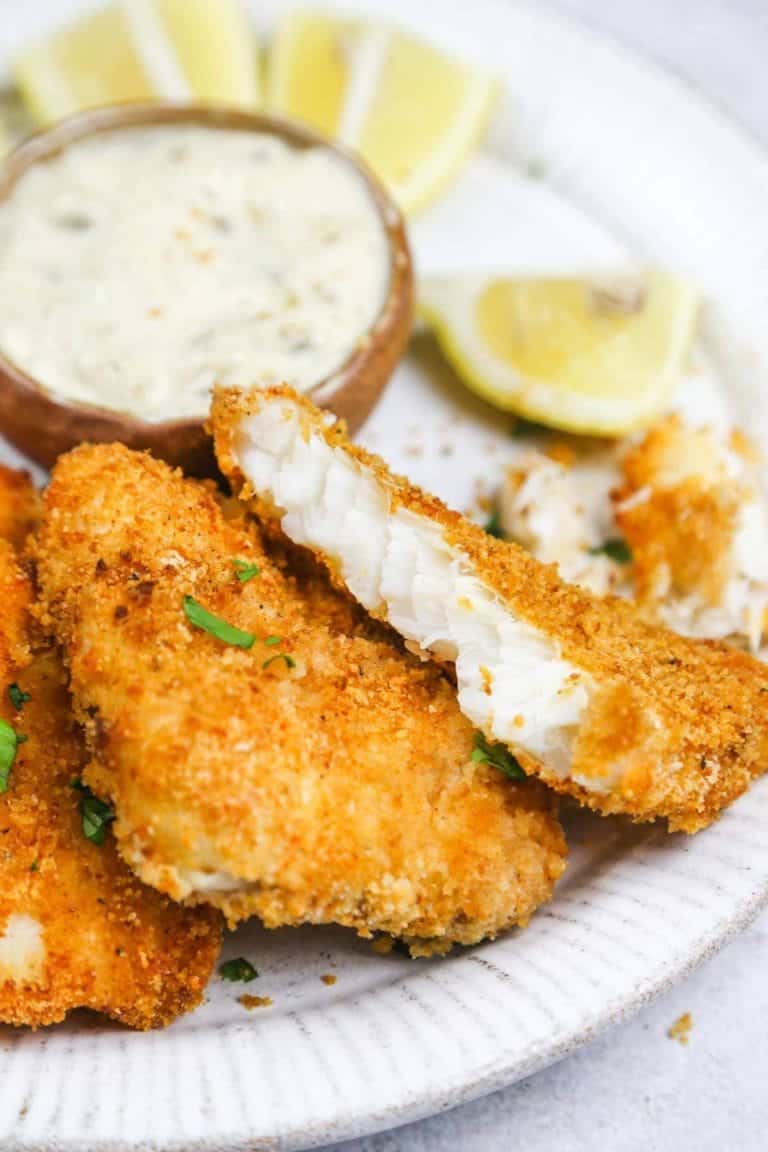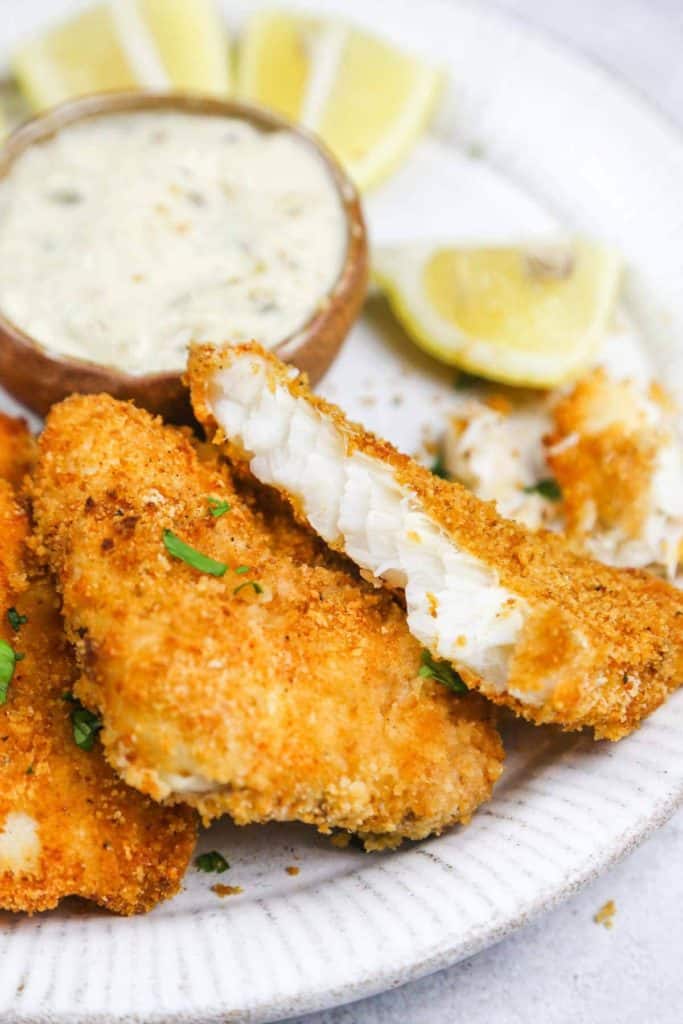 Wings
Another common question: "Are air fryer wings good?" And again, yes! Serve up these healthy and delicious Buffalo Wings at the next house party you host. They'll be a success.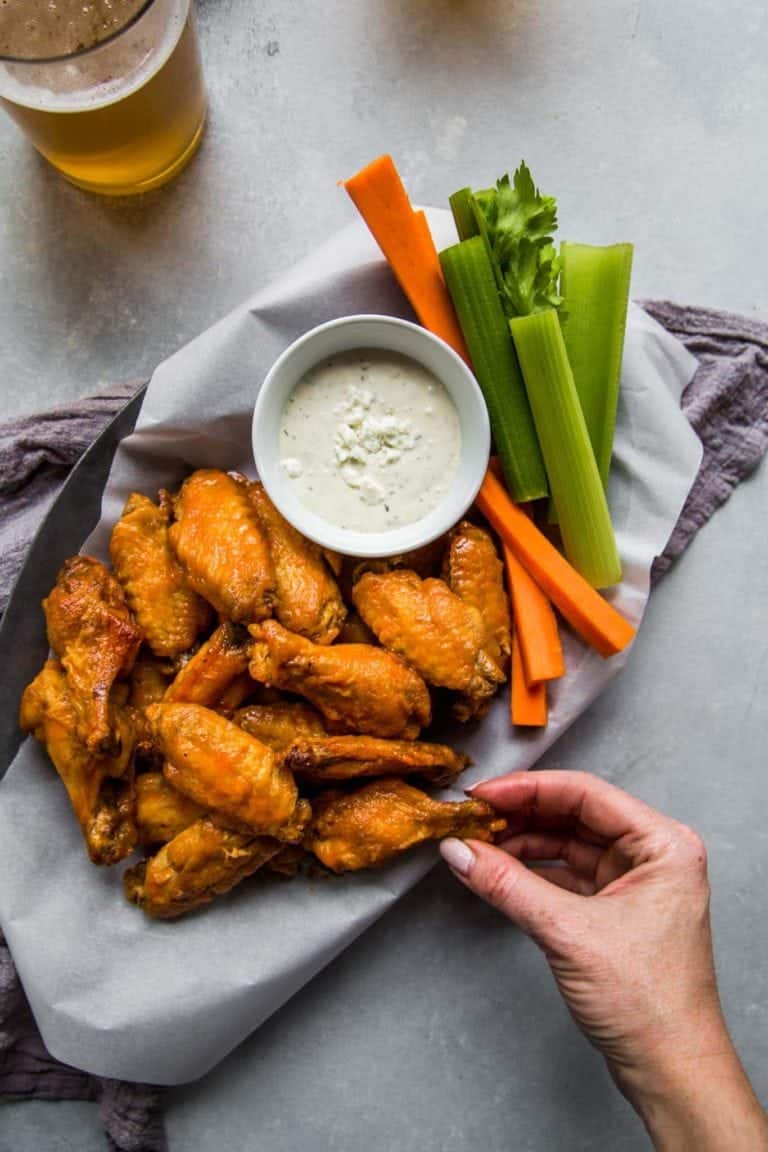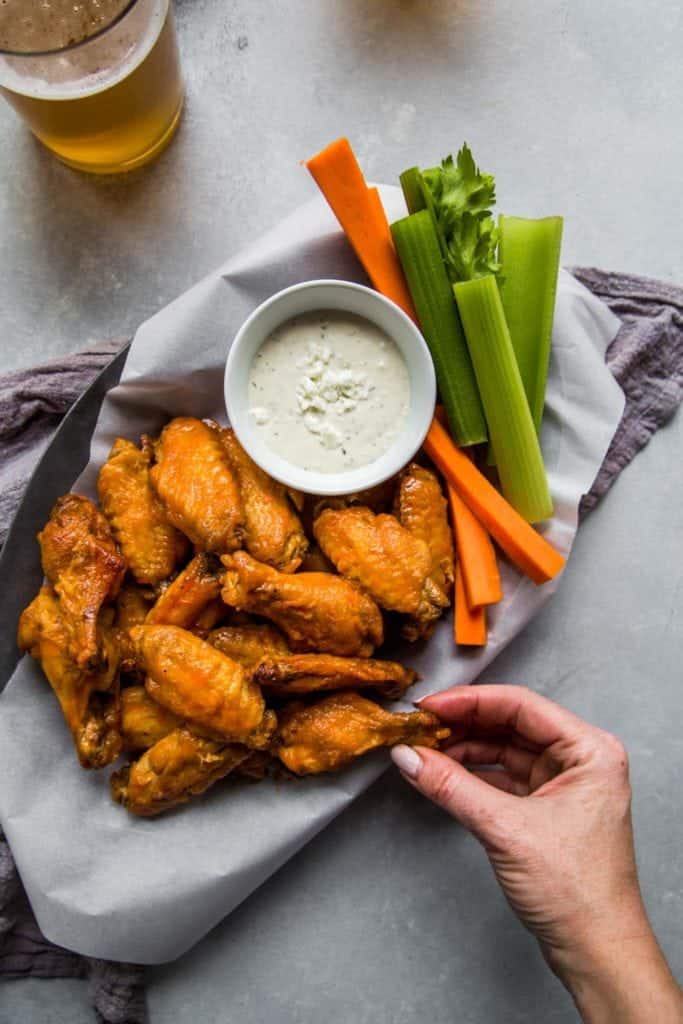 Plantain
Any Caribbean dish will ask for a fried or baked plantain. But did you know that air fryers can make plantain taste even more delicious? Try this plantain Afro-Caribbean delicacy for breakfast one of these days.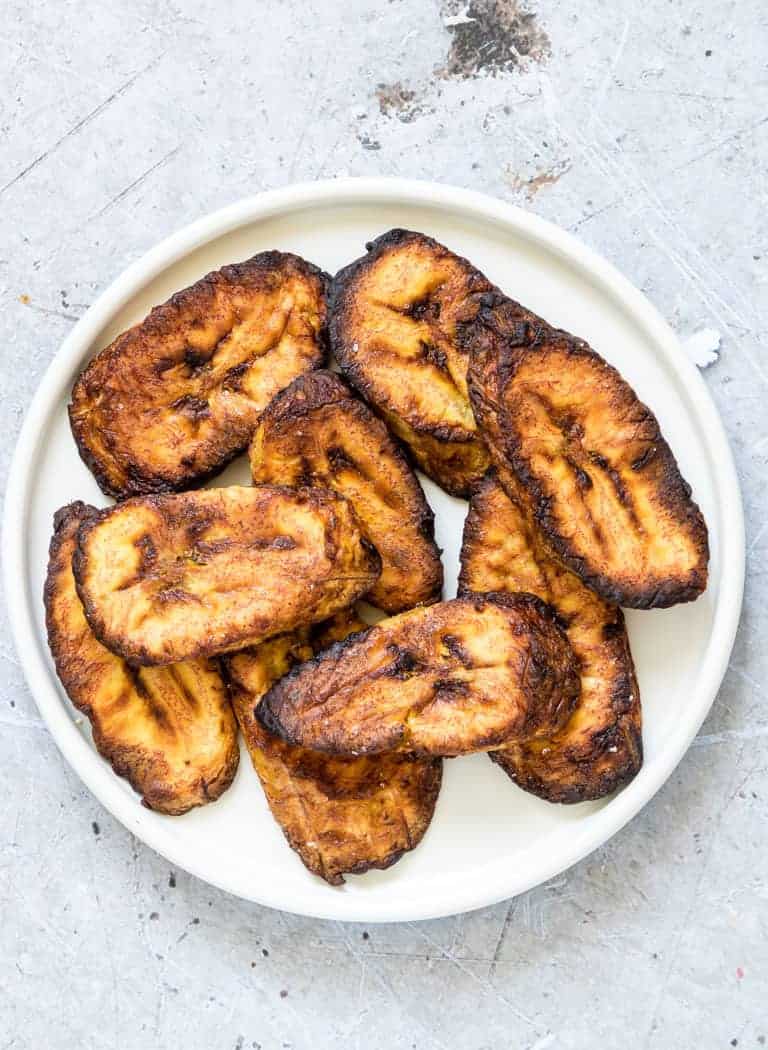 Chicken
No guide on air cookers would be complete without answering the age-old question: "Can air fryers cook chicken?" Of course, they can! It's one of the most tried-and-tested recipes out there. Try the Southern-style fried chicken or the air-fried breaded chicken tenderloins. They won't disappoint.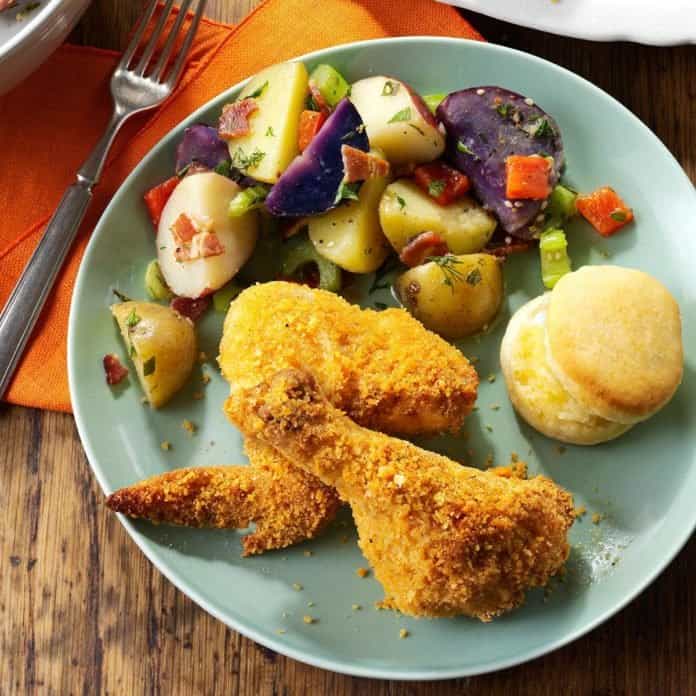 What Is the Best Air Fryer Cookbook?
There are so many cookbooks available on Amazon, Barnes & Noble, Walmart, and so on. We can't narrow down the list, we'd be here all day! Luckily, someone has done that for us, and they made sure to include beginner- and pro-friendly recipes. There's something for everyone.
Final Words: What Is the Best Air Fryer on the Market?
We think that the Ninja Air Fryer (point one) and the COSORI Fryer (point ten) are the best air fryer models on the market today. They have all the essential features and then some more to keep you entertained and curious to try new dishes. Plus, they're affordable, have glowing online reviews and are made by trusted companies.
Frequently Asked Questions about Air Cookers and Air Fryers
Q: Are air fryers worth it?
If you're adventurous in the kitchen and want to try out new recipes, we highly recommend getting an air fryer. Even if your cooking skills are "only" making supper for your family, you should get one. They make delicious food, are easy to use, and easy to clean. Plus, you can find them for pretty cheap!
Q: Are air fryer wings good?
They are! Try making these crispy chicken wings yourself.
Q: Are air fryer french fries healthy?
When compared to deep-fried fries, they're much healthier because they don't need as much oil.
Q: Can an air fryer cook rice?
No. To cook rice you'd need to soak it in liquid, and you should never place liquids inside an air fryer for safety reasons.
Q: Can an air fryer steam vegetables?
Some air fryers have a steaming setting, so they can steam vegetables just fine. We don't recommend trying to steam veggies with models that don't have this feature, though, as they will likely come out burned or (at least) charred.
Q: Can an air fryer bake bread?
There are recipes out there for air-fried bread rolls, but they're not easy to make with all fryers. It's all a matter of trying, though.
Q: Can air fryers make toast?
Absolutely! Even the most basic egg-type fryers will crank out a perfect piece of toast. But why not go further and try making air-fried French toast or a delicious grilled cheese?
Q: Can an air fryer replace a toaster?
Yes, it can. It'd be one fewer gadget to take up space in your kitchen.
Q: Will an air fryer cook bacon?
You may not know this, but bacon is one of the best things to cook in an air fryer. It'll come out crispy every single time. And even more unbelievably, it's so easy to make!
Q: Will an air fryer pop popcorn?
It's not a good idea to make popcorn in an air cooker. The air circulating will get the kernels everywhere, making a big mess. Plus, there's a good chance the kernels would get burnt or not pop at all.
Q: Will an air fryer damage a granite countertop?
No, it won't. They're designed to trap the heat inside and not heat their surroundings to any dangerous levels.
Q: Will eggs explode in an air fryer?
This is yet another unbelievable recipe, but you can make hard-boiled eggs in an air fryer. Crazy how they won't explode or crack! It will just take them a while...
Q: Can you use oil in an air fryer?
Absolutely not! A tablespoon or two, when you use it to coat ingredients, is okay. But not a drop more. It's pretty dangerous, as it could seriously burn you when you open the cooking chamber.