If you have a sweet tooth, chances are, you've eaten Nerds at least once in your life. It's no secret that these small candies are soaring in popularity for their affordable cost and incredible taste.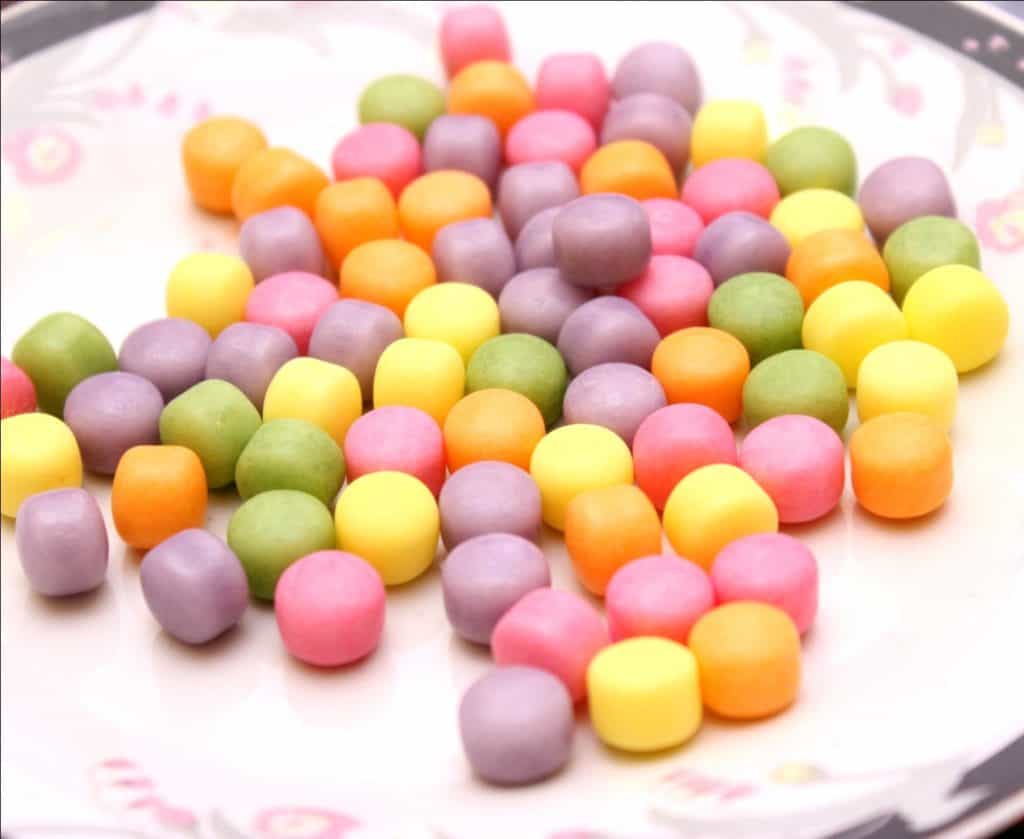 However, adopting a vegan lifestyle that includes meals such as a pumpkin pizza, Buddha bowl, or green baked falafel means you have to select suitable products for your wellbeing and diet.
Therefore, it's a no-brainer that candies are harmful to your health. You may also face the problem of the presence of animal byproducts in these candies. With that being said, read on as we discuss the answer to one of the most commonly asked questions: Are Nerds Vegan?
What Are Nerds Candies?
Nerds are the proud invention of Angelo Fraggos since the end of the 20th century. Nestle then started selling it under their famous brand, Willy Wonka, from 1983 up until 2017. Nerds Candies are currently owned by the renowned Ferrara Candy Company.
Initially, there were four flavors: grape, cherry, strawberry, and orange. The term 'Nerds' got its inspiration from the famous book If I Ran the Zoo' written by Dr. Seuss. He named the created he collected for his zoo 'Nerds.'
How Are Nerds Made?
Granted, the company doesn't give in-depth information about the manufacturing process. However, the television show Unwrapped shows workers making Nerds with sugar crystals.
The barrels constantly spin these crystals, layering them with sugar, forming Nerds. They are then are transferred to other barrels with a boatload of colorings. Lastly, they are packaged in boxes as per their respective flavors.
Are Nerds Vegan: Nutrition Facts
Here's a breakdown of the nutrition facts for one serving size of about 15 grams.
Carbohydrates: 14 grams
Number of Calories: 60
Sugar: 14 grams
As is the case with other candies that have littered the market, Nerds are solely packed with crabs. In layman's language, they have no nutritional value.
The Ingredients in Nerds
As you know, sugar candies lack nutritional qualities, and Nerds are no exception. They are packed with preservatives and artificial colorings, as discussed below.
Sugar
While it's harmful to your overall wellbeing, Nerds are mostly made of sugar. The consumption of excess sugar ushers in the risk of developing heart disease, diabetes, and cancer. Furthermore, it damages your teeth and may lead to problematic skin. Therefore, vegans should avoid it.
Dextrose
As a cheap sugar derived from corn, dextrose is a natural ingredient without any animal traces. Nearly all cadies in the market contain dextrose because it elevates the level of sweetness. Nonetheless, as with anything else, you should consume dextrose in moderation, as too much of it can spike your blood sugar level.
Malic Acid
Found in candies as an artificial additive, Malic Acid infuses a tad bit of tartness to Nerds. However, keep in mind that it's acidic, inducing stomachaches, and coupled with dextrose, it can usher in a wealth of oral problems. Nonetheless, Malic Acid is 100% vegan.
Corn Syrup
As a sweetener derived from cornstarch, corn syrup is 100% dextrose or glucose. At first glance, it's vegan. However, the main issue is that 92% of corn in the US falls in the category of Genetically Modified Organisms (GMO) that causes a multitude of health adversities.
Carnauba Wax
Popular in the food sector, carnauba wax is a vegan, plant-based ingredient that originates from palm leaves. You'll find it on your apples or gummy candies as a coating. The wax gets the job done as a glazing agent that adds shine to food products. If you're vegan, you can rest easy knowing it is 100% hypoallergenic and safe.
Glycerin
It can be animal or plant-based and functions well as a sweetener without causing any side effects. Nonetheless, brands don't always specify their origin.
A report by the Vegan Resource Group (VRG), the glycerin found in food products, including Nerds, is usually plant-based, making it 100% vegan. However, you can't rule out the risk that it may be animal-derived.
Gelatin
As a product of animal bones, gelatin is non-vegan. While it's used to thicken foods, it's also found in Nerds and other candies. Gelatin has numerous health benefits but is unsuitable for a vegan diet.
Popular Flavors of Nerds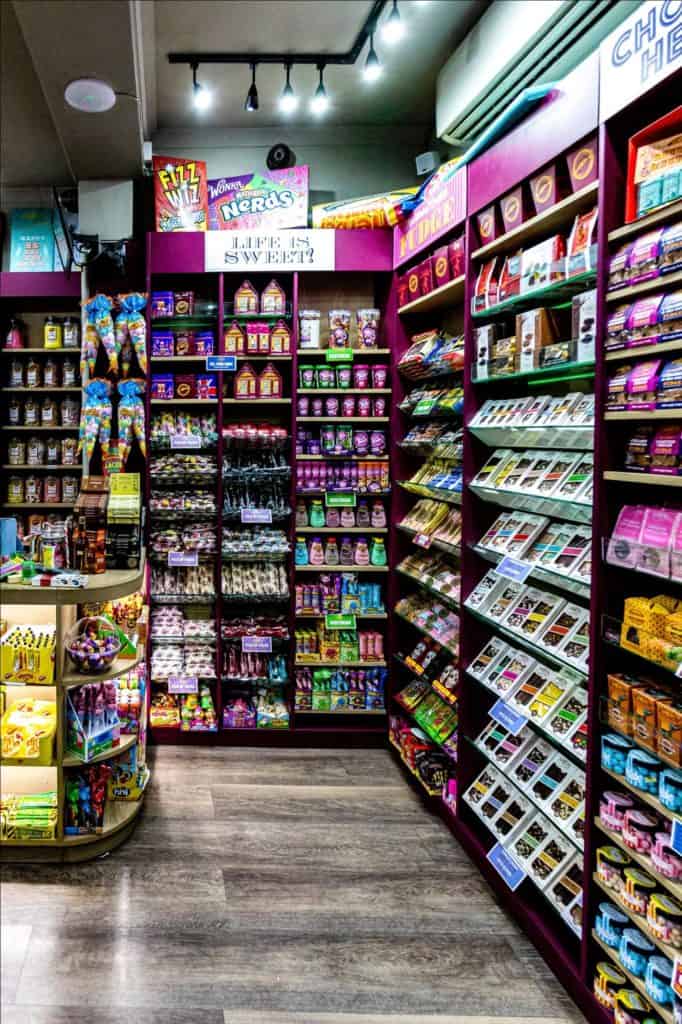 Here's a quick review of the common Nerds flavors.
1. Strawberry and Grape
As one of the most popular flavors, these candies are purple and pink. The brand name is 'Strawberry Tangy Crunchy' and 'Gotta-Have Grape.' The list of ingredients for Strawberry and Grape is as follows.
Sugar: May or may not be vegan
Corn syrup: vegan
Natural flavors: vegan
Dextrose: Vegan
Carmine color: Non-vegan
Blue One Lake: Vegan
May contain eggs: non-vegan
Blue Two Lake: Vegan
Red Forty Lake: Vegan
Carnauba Wax: Vegan
2. Rainbow
These are orange, red, yellow, green, and purple Nerds. Their soaring popularity can be attributed to their sweet and fresh taste. Each box of rainbow Nerds contains five flavors: apple, cherry, orange, lemon, and grape.
Rainbow Nerds contain the following ingredients.
Dextrose: Vegan
Artificial flavors: vegan
Carmine color: non-vegan
Malic Acid: Vegan
Corn Syrup: Vegan
Carnauba wax: vegan
Yellow Five: vegan
Sugar: May or may not be vegan
3. Mango Chili
These small yellow candies are the perfect blend of sweetness and spiciness. Mango Chili Nerds have the following ingredients.
Sugar: May or may not be vegan
Natural flavor: vegan
Corn syrup: vegan
Dextrose: vegan
Yellow 5 lake: Vegan
Carnauba wax: vegan
Malic acid: vegan
4. Rainbow Rope
As a chewy gummy string that's a common delight among children, Rainbow Rope Nerds come in 5 flavors, ranging from strawberry, orange, watermelon, and grape, to lemon. Below are the ingredients of Rainbow Rope.
Gelatin: Non-vegan
Confectioner's glaze: non-vegan
Carnauba wax: vegan
Glycerin: may or may not be vegan
Natural flavors: vegan
Carmine color: non-vegan
Citric acid: vegan
Dextrose: vegan
5. Bumpy Jelly Beans
With the Nerds cover, these jelly beans are chewy inside but crunchy outside. Each pack of Bumpy Jelly Beans contains flavors such as strawberry, grape, lemon, and orange. These Nerds have the following ingredients.
Tapioca Dextrin: 100% Vegan
Carnauba wax: 100% vegan
Malic acid: vegan
Yellow 5: vegan
Red Forty Lake: 100% Vegan
Top 4 Vegan Alternatives to Nerds
If you're on the quest for the best vegan substitutes to Nerds that will also satisfy the sweet tooth in you, consider the candies listed below.
Airheads: These are free of allergens and gluten
Jolly Rancher Hard Candy: It's sugar-free
Pixy Stix: It's mostly made of dextrose with a sweet and sour kick to it.
Smarties: All the ingredients are gluten-free and plant-based.
The Bottom Line
The answer to the question, 'Are Nerds Vegan?' is a resounding no. While some of the ingredients are plant-based, the origin of others remains a mystery. Therefore, we recommend seeking alternatives such as the ones mentioned, that can sometimes be healthier.