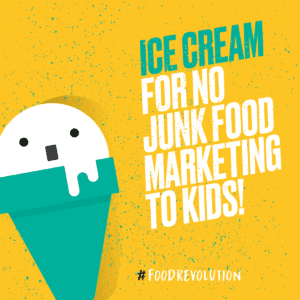 Today the Labour party announced that, if elected, it would mount a major programme to improve health and wellbeing of every child in the country.
This morning, Jonathan Ashworth, Labour's Shadow Health Secretary, set out the party's plans to combat health inequalities and end what he has called the "scandalous link between deprivation and child health."  He said, "it should be matter of shame that a child's health is so closely linked to poverty and that where and in what circumstances you grow up can dramatically affect your life chances."
The party says, if elected, they'd publish a new childhood obesity strategy within the first 100 days outlining a roadmap to halve childhood obesity rates within ten years. And to stop the NHS bleeding billions – currently amounting to £6bn a year – on a treatable condition we know is linked to what we eat.
The party says their ambition is to "make the next generation the healthiest the world has ever seen." That's an ambition we heartily support, but the details of how they'll set out to do that is what matters most.  Here's what we know so far.
Junk food ad ban before 21:00
Ashworth says Labour would tackle junk food's most powerful asset: advertising that targets children and helps brands' to win loyal consumers for life. He says Labour would ban adverts for junk food and sweets from all TV shows broadcast before 21:00.
This would mean blocking adverts promoting unhealthy food from being broadcast during primetime television, such as the X Factor, Hollyoaks and Britain's Got Talent.
Currently, products high in fat, salt or sugar are only banned from being advertised during children's TV – i.e. shows where children make up more than 25% of the audience. And even that is a voluntary, industry-supported guideline. Labour says a ban on pre-watershed junk food advertising would reduce children's viewing of junk food adverts by 82%.
This is a great first step, but we know ads aren't just on TV.
The Internet and digital devices – like smart phones and tablets – are where our kids spend most of their time watching their favourite shows, movies and playing games that are often inundated by adverts and infiltrated by junk food icons, branding and mascots. Kids fall in love with these characters, just as they do any other character in a storybook. Any parent who's ever walked down the cereal aisle with their child to find a Disney character scampering across the front of the most sugar-filled cereal can tell you, they won't easily leave the store without box in hand.
Advertisers corrupt what they know kids love to sell them salt, sugar, fat and the prospect of illness and chronic disease.
It's essential the next government work with stakeholder and understand how to extend this ban to digital devices. A good first step would be simply to measure how many adverts the average child is subjected to across all platforms.
Children's mental health is linked to overall health
Ashworth said the evidence is clear – there's a "link between deprivation and poor health in childhood, so with child poverty on the rise, the need for action becomes more acute."
This is true of both physical and mental health.
Half of all lifetime cases of psychiatric disorders start by age 14 and three quarters by age 24.
Around 13% of boys and 10% of girls aged 11-15 have mental health problems including anxiety and depression, eating disorders and hyperactivity and attention deficit disorders.
Suicide is the leading cause of death in people aged 15-24, according to Labour.
Supporting our young people's mental health is crucial, particularly through prevention and early intervention. Labour says they'd ensure extra funding for Child and Adolescent Mental Health Services and support for counselling in every school.
This is a good first step.
But we know there's a mountain of evidence that connects mental health to what kids eat – making it essential that we use nutrition as the gatekeeper of our kids health.
Sustain and the Mental Health Foundation, among other global experts, say the Western diet and the way our food is now produced has altered the balance of key nutrients we consume.
The UK population's consumption of fresh food has steadily declined, while our consumption of saturated fats and sugars has skyrocketed. They say this is leading to depression and memory problems.
It's for this reason that it's essential the UK create universal access to healthy breakfasts and lunches for all children. And make sure all children receive an education that prepares them to make healthy food choices and to cook healthy food.
Index of Child Health
Labour has promised to introduce a new Index of Child Health to measure progress against international standards and report annually against four key indicators: obesity, dental health, under 5s, and mental health. Ashworth said some children were already obese when they started school, while type 2 diabetes was costing the NHS about £10bn a year.
Make obesity a government-wide focus
Health isn't just a health department issue – it's a problem that's woven into all aspect of society and therefore needs to be targeted by all government departments.
Labour says they would legally require all Government departments to have a child health strategy to set out how they will support the UK's ambition to have the healthiest children in the world.
We fully support this pledge.
Support kids health from the start – in the early years
Support school nurses and health visitors to make sure that all children have access to the healthcare they are entitled to. Dedicated funding Set up a £250m annual child health fund to support the strategy, by clamping down on management consultancy costs in the NHS. Ring-fence the public health budget over the course of the Parliament to allow councils to invest in leisure activities and health awareness campaigns.
It's really encouraging to see Labour's putting kids at the heart of their strategy. And we can't wait to see what the Conservatives are planning in their manifesto.
It's essential all parties make tackling childhood obesity a priority. The sugary drinks tax is a great start, but much more needs to be done.
We've outlined a strategy to combat childhood obesity, and encourage all parties to prioritize these essential commitments to protect the health of kids.