Substituting ingredients is an important skill for home-chefs (or professional ones!).
You never want to find yourself in the middle of a recipe without the ingredients to push forward, and knowing common substitutions is your ticket out of this jam. Today, we're looking at substitutions for a popular herb – the bay leaf.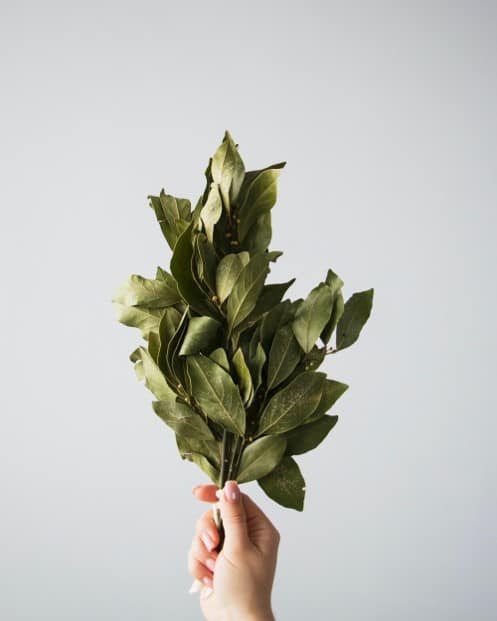 What are Bay Leaves?
To understand what substitutes for bay leaves, it's best to start by understanding bay leaves themselves.
Unlike many fresh leaves, bay leaves aren't eaten on their own. They are instead used to flavor dishes, such as soups, curries, meat dishes, casseroles, stews, etc. When added to a dish, bay leaves add a very subtle flavor, to the point where many wonder if they even do anything. Bay leaves add a mild, minty flavor, with subtle hints of pepper and even pine.
Fresh vs dry bay leaves
As with most herbs, there is a distinction between fresh and dried bay leaves.
Fresh bay leaves tend to have a lighter flavor that is also more distinct (notes of mint, pepper, and pine). Many chefs will also tell you that fresh bay leaves have a fresher, more floral taste.
An entire fresh bay leaf imparts more flavor into a dish than a dried bay leaf, because the dried bay leaf loses some flavor in the dehydration process.
If you're looking to substitute the two, a good rule of thumb is that 2 dried bay leaves = 1 fresh bay leaf.
Bay Leaf Alternatives
These are best bay leaf substitutes for you to consider. Keep in mind that it's largely a subjective choice. Take note of their taste profiles, and see where they might fit in your favorite recipes!
Thyme
Our first bay leaf substitute is another ever popular and versatile herb - thyme. Thyme works great as a bay leaf substitute because it has the flavor profiles to match. It has that mildly minty, earthy taste that will elevate a dish just as a bay leaf does.
Fresh or dried thyme will suffice, but it might be easier to simply add dried thyme to your next dish. About ¼ teaspoon of dried thyme per bay leaf will be enough.
Basil
Basil (LINK to the article I wrote about basil) is another popular leaf that is used to elevate so many different dishes. Basil has slightly milder profiles, but retains a minty, peppery, and earthy taste. Basil is actually a member of the mint family.
Fresh or dried basil are both popular, but fresh basil is unique in that it can be added to many dishes and even eaten whole. Many like to add basil to sandwiches, on top of casseroles, or even on pizza. You can even toss some fresh basil in your pasta sauce just as you would a bay leaf.
Oregano
Oregano has a sharp taste that stands out in almost any dish. Similar to bay leaf, it has notes of mint, pepper, and also has earthy profiles. This makes it a very suitable substitute if you are looking to achieve a similar level of spice.
Oregano is almost always used in its dried form for cooking, as it contains a more subtle flavor that is more suitable for spicing a dish. Oregano is a popular choice for sauces, meat marinades, salads, and vinaigrettes.
In terms of proportions, you should be good with about ¼ teaspoon dried oregano per bay leaf, with more or less depending on how strong you want the flavors.
Juniper Berries
If you've ever had gin, then you're familiar with the juniper berry. Known for its strong flavor that resembles that of pine needles. This flavor is precisely what makes it such a suitable bay leaf substitute.
Juniper berries can be crushed and added to various soups, sauces, and stews. They're a great alternative if you're looking to add a noticeable kick to your next meal. You'll only need a couple though, because the flavor definitely stands out in a big way.
Boldo Leaves
Boldo leaves are another strong choice to flavor your dishes. They add a bitter, peppery, and even a slightly spicy taste. If you're looking for a bay leaf substitute with a bit more kick, then consider some dried boldo leaves.
Because these are so rich in flavor, use about half as much as you would bay leaves.
What is the Best Bay Leaf Substitute?
Now that we've examined all the best bay leaf substitutes, you might have one question remaining – which is best?
Unfortunately, the answer is not so simple, as it heavily depends on personal preference. As we mentioned above, a bay leaf adds a relatively subtle flavor to any dish. So you might be looking for a substitute to add a similarly mild flavor, or you might want to ramp the flavor up a notch with a stronger herb.
Our favourite bay leaf substitute is oregano. Oregano shares the earthy, minty, and peppery flavor profiles of bay leaves. Oregano is also extremely popular, so there's a good chance you already have some on-hand. If you're looking for a bay leaf substitute with a bit more "punch", then consider oregano.
If you're looking for a milder substitute, then you might be happier with basil. Fresh basil has the advantage that it's leaves can be added to dishes whole, in a similar manner to bay leaves.
But unlike bay leaves, fresh basil is edible on its own. Fresh basil shares a minty, subtle flavor profile, but has its own unique flavor as well.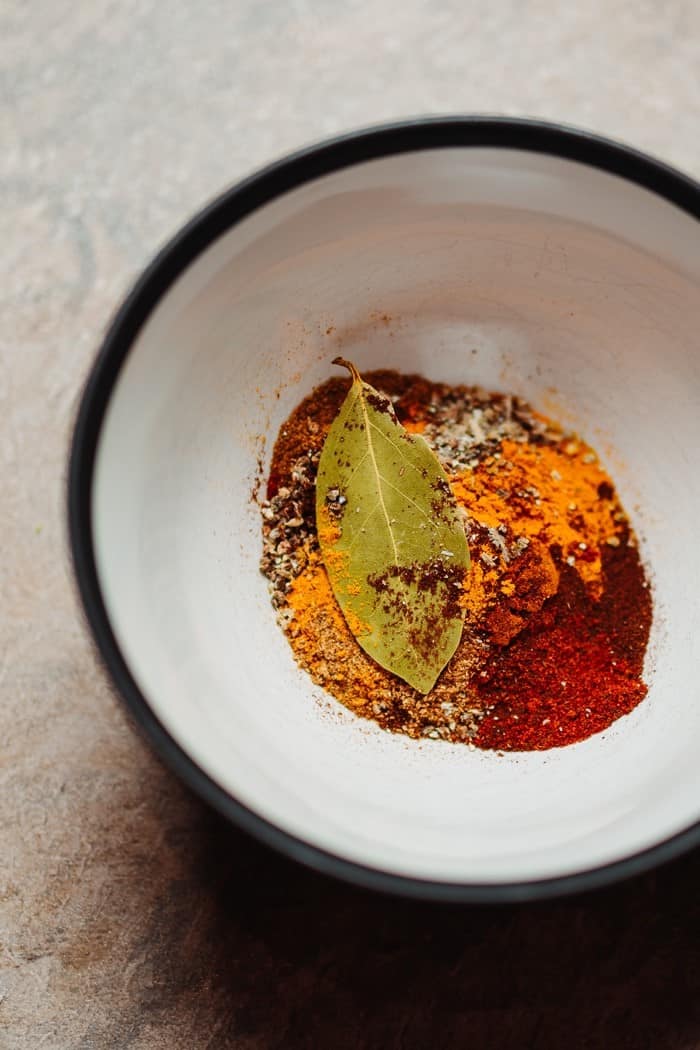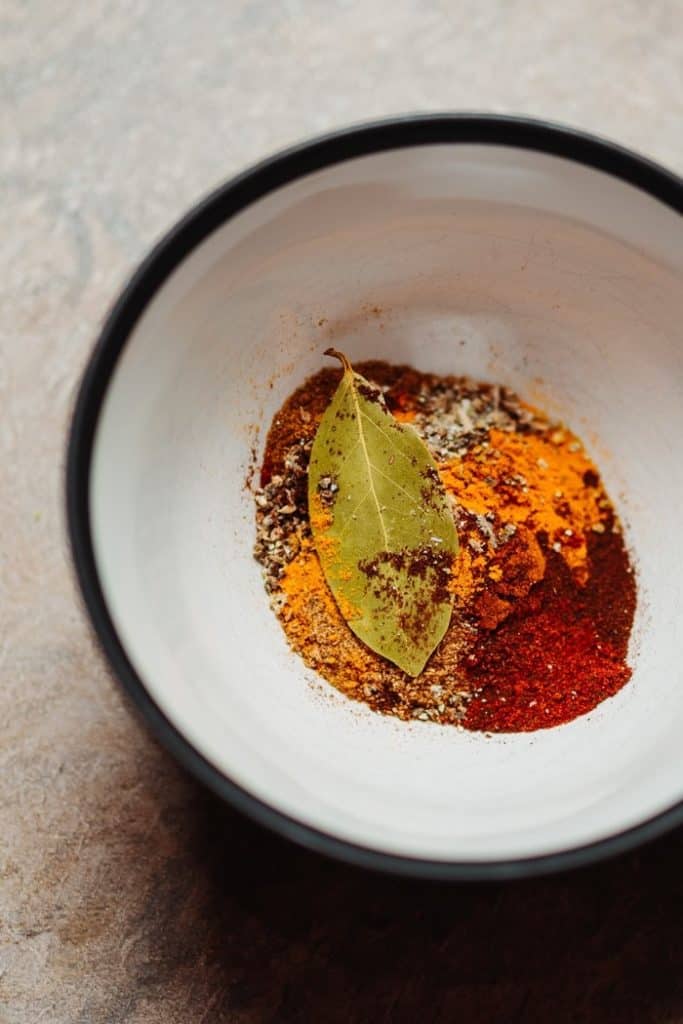 It's Up To You
When it comes down to it, your best decision is really just the one that works for you. Half the fun of trying new ingredients is seeing what works and what doesn't.
Substituting ingredients is a great way to learn how different flavors work together and complement each other, which is a skill that any great chef needs to learn eventually.