Whether it's game day, party time, or just a regular family dinner, chicken wings are sure to please! This classic snack is a staple in many bars and events and is well-loved by many of its fans.
If you're looking for a fun and tasty treat, chicken wings are the way to go. And while these are often considered a popular takeout food, there are some delicious, store-bought varieties out there ready to be enjoyed from the comfort of your home.
Here, we're going to walk you through some tips for how to get the most out of cooking store-bought chicken wings at home, as well as some of the most popular chicken wings available in-store today. Let's get started!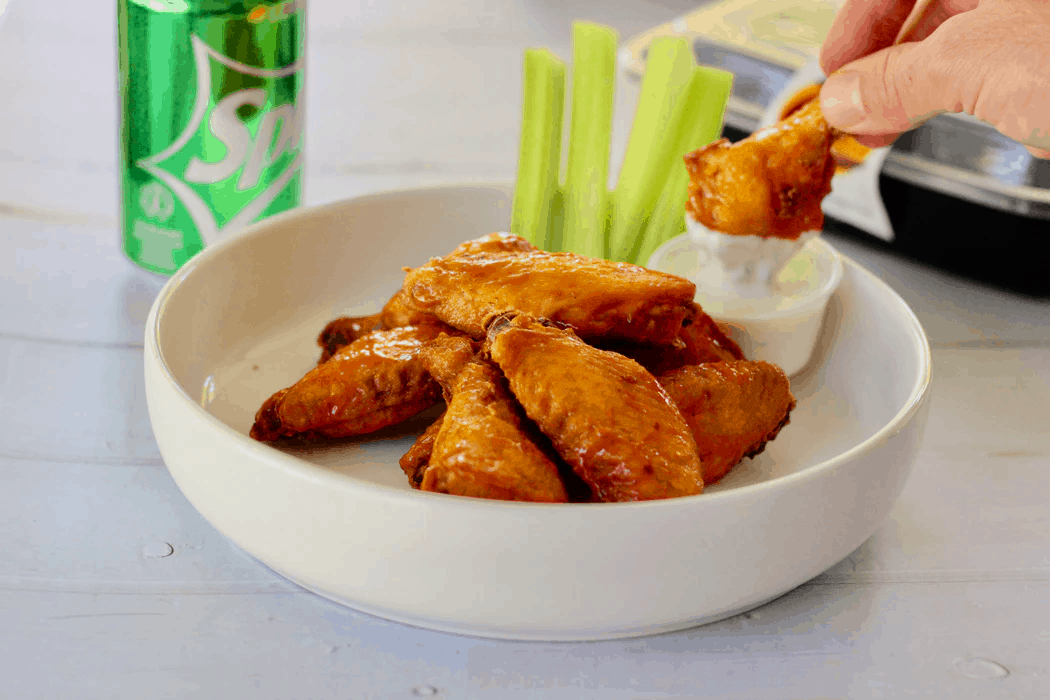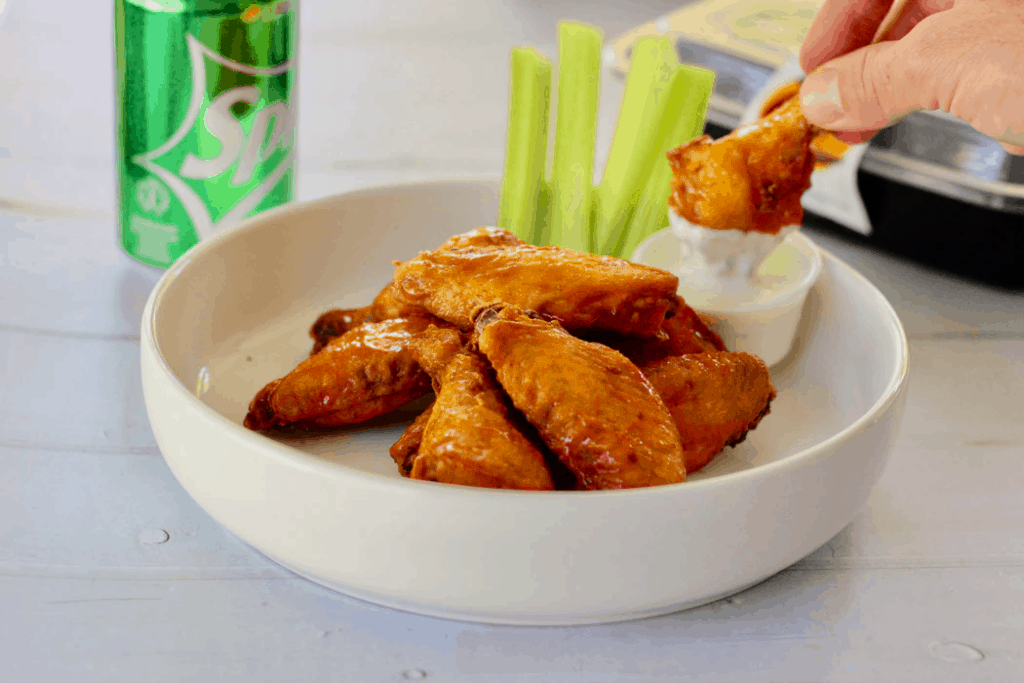 The Best Frozen Chicken Wings
Here are some of the tastiest chicken wings available for purchase today:
1. TGI Friday's Buffalo Style Chicken Wings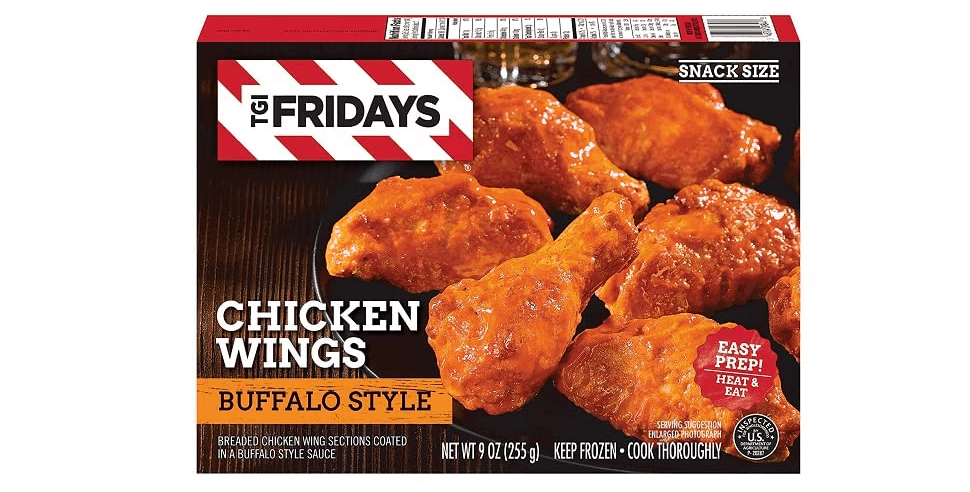 You can bring all the deliciousness that TGI Fridays is known for with these delicious buffalo wings! This box comes with TGI Friday's signature restaurant appetizer, breaded and ready to eat and enjoy with their buffalo style sauce.
2. Tyson Chicken Wing Sections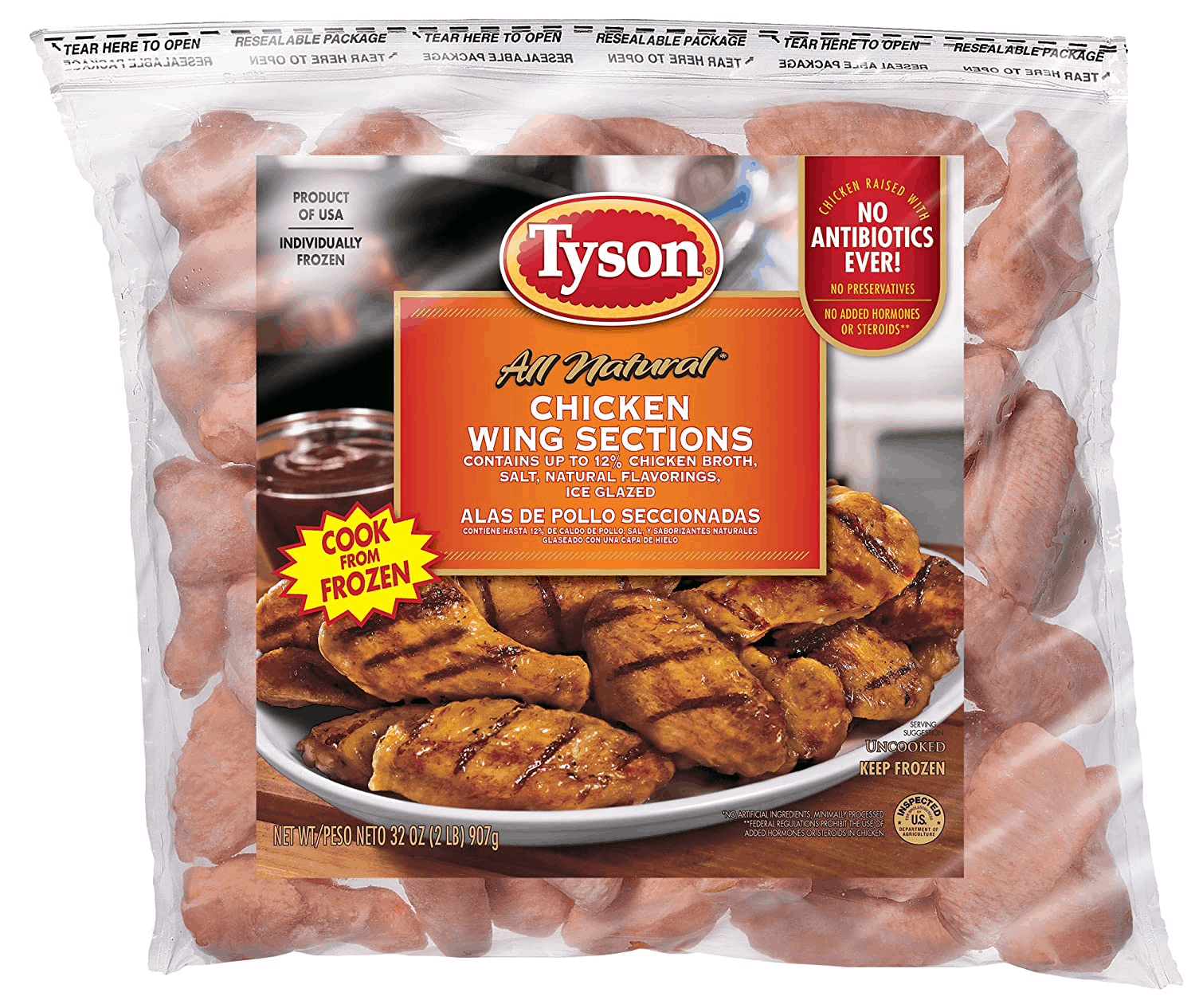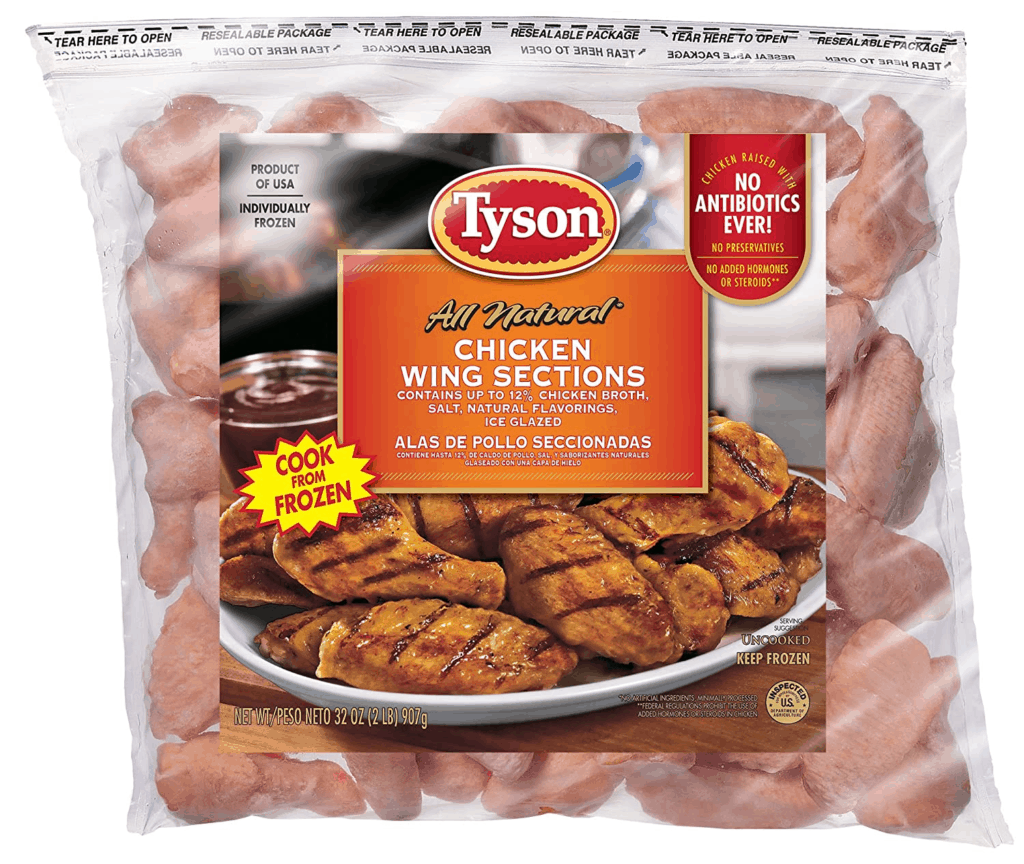 These chicken wings from Tyson are perfectly delicious! They're trans-fat-free and are perfect for everything from grilling to frying. These wings are delicious for game day or dinner, from farm-raised chickens that are antibiotic-free.
Their minimal flavoring (a simple salt and broth glaze) means they're the perfect kinds of wings to dress up as you please.
3. 365 Everyday Value Chicken Wings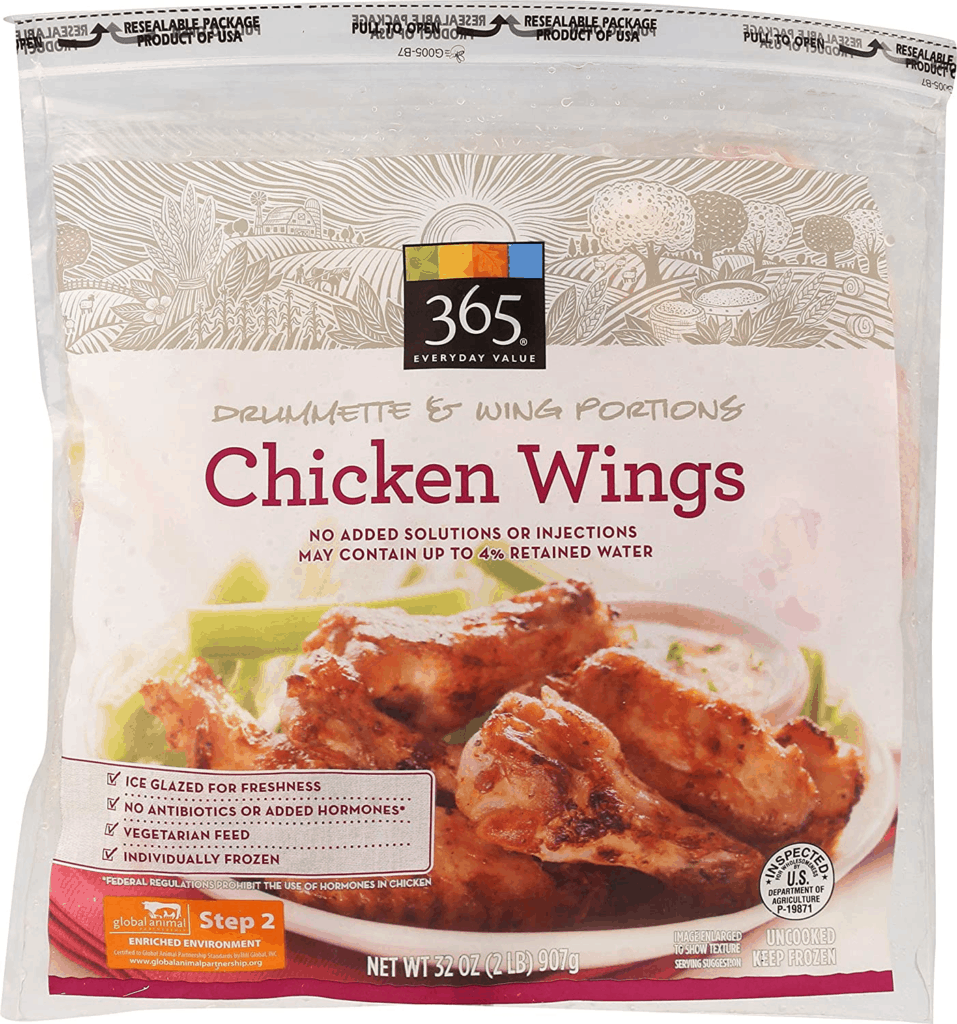 These 365 wings are something you can feel good about. These contain both drumette and classic wings, individually frozen for freshness. 365 chickens are vegetarian fed, antibiotic and hormone-free, and are Global Animal certified.
These wings come in low sodium, basic salt seasoning, making them a great choice for dressing up yourself!
4. Perdue Roasted Buffalo Glazed Wings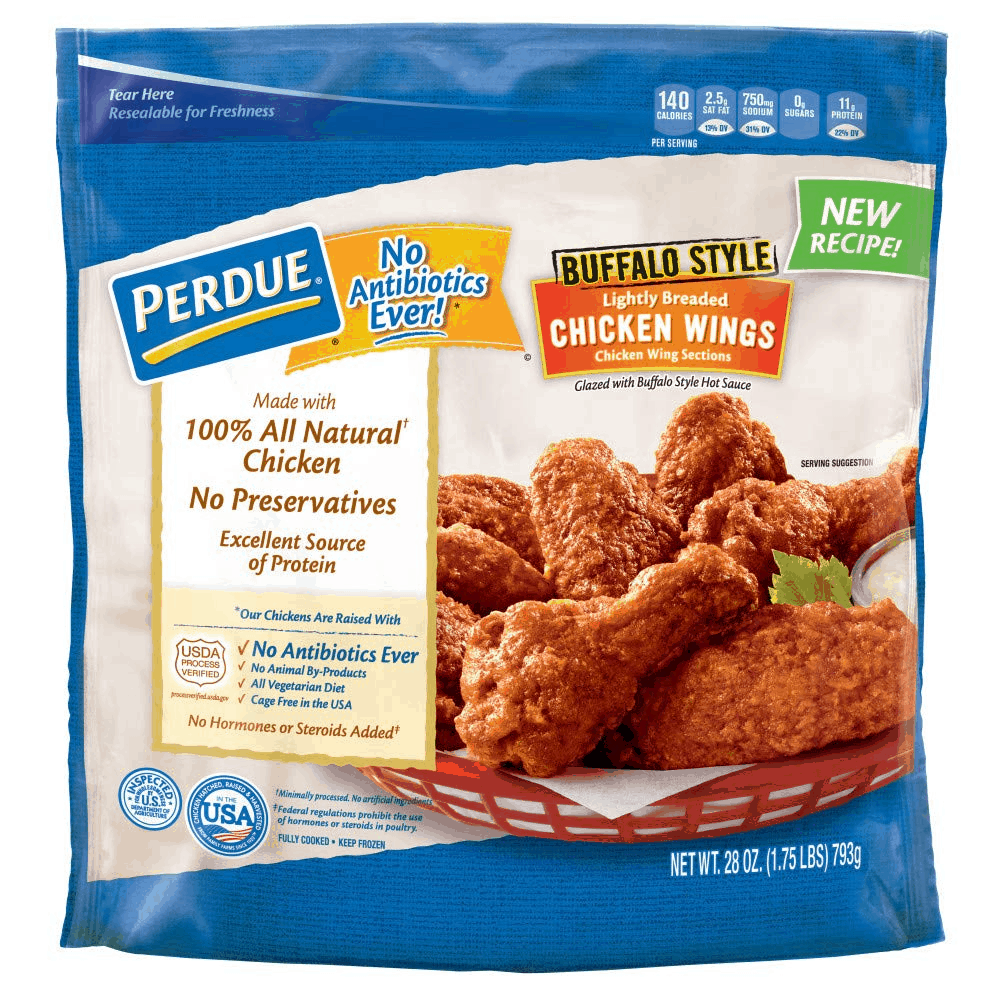 If you're a fan of buffalo wings, you won't be disappointed in these wings from Perdue. These pre-cooked, frozen wings are super easy to whip up in a hurry in the oven, fryer, or barbecue.
Their chickens are raised with no antibiotics, fed a vegetarian diet, and have no hormones or steroids added. You can feel good about serving something healthy and delicious to your family with these.
Should I Cook From Frozen or Thaw First?
Before we get into the recommendations, let's take a look at what you can do to have the best tasting store-bought wings possible.
A common debate among home cooks is whether or not to cook store-bought wings from frozen or if they should be thawed before cooking. Let's put that argument to rest.
As is the case with a majority of frozen store-bought foods, it's perfectly acceptable to cook chicken wings from frozen. Many on bag/box instructions even keep this in mind when it comes to cooking time and temps. This method is most ideal if you plan to eat the wings as they are, straight from the box.
However, if you're looking to spice up your wings- maybe adding your own dry rub, for example- it's definitely recommended to thaw before you cook. In general, thawing your wings can help assure a more consistent cook with no cold spots. This becomes especially important if you're planning to deep fry/air fry or barbecue, rather than doing something more low and slow like cooking in the oven.
Cooking the wings once thawed also often leads to a crispier oven-baked wing. Without the melting ice and added condensation in the oven, they can get nice and crunchy. Who doesn't love that?
If you're planning to thaw your wings, take some steps to keep them safe! Never leave your food to thaw out on the counter, as the warmth can make it a quick breeding ground for dangerous bacteria. Instead, try to thaw them out overnight in the refrigerator to keep them tasty and safe.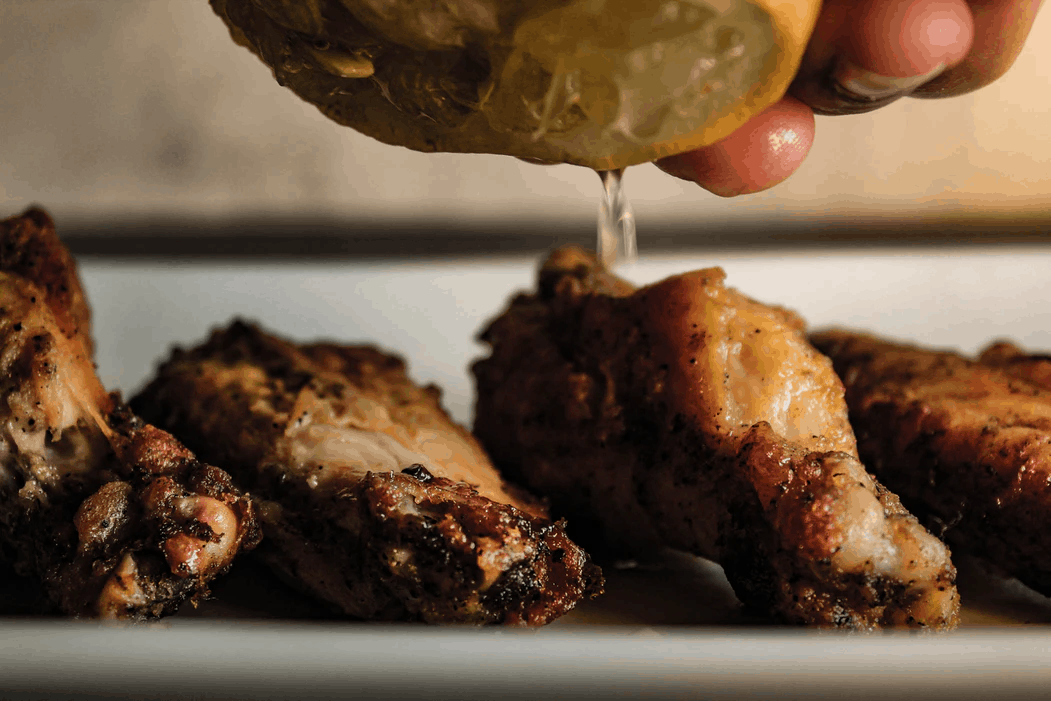 How Should I Cook My Wings?
The next big question among many home cooks is the best method for cooking wings. While most frozen wings come with oven directions, there are a plethora of different methods to choose from. From air fryers to barbecues to classic oven cooking, here are some of the best methods and best practices for cooking store-bought wings.
Air Fryer
The air fryer has exploded into popularity, loved by many home cooks. These appliances are small but mighty and are perfectly suitable for cooking store-bought wings, thawed or frozen.
There are some best practices you may want to keep in mind. Be sure the basket isn't too crowded to allow for good air circulation. Also, take care to flip your wings every 5-7 minutes to keep them even, rather than just shaking the basket.
Oven
Baking store-bought wings in the oven is the go-to method for good wings. Most wings available in stores today have oven instructions in mind, so there's no way you could go wrong.
There are a couple of tips to get the most out of cooking your wings in the oven. To avoid them sticking to the pan, be sure to either grease your pan or cook the wings on a foil-lined sheet. It's also a good idea to brush them in a light coating of oil and/or sauce near the end of their cooking time, then up the temperature to broil for a nice, crispy finish.
Barbecue
Everybody loves a good barbecue! Grilling wings is a simple and delicious method to get them tasting great.
As barbecues can be a super hot environment, it's a good idea to thaw your wings before putting them on the grill. Quickly heating your frozen wings can lead to soggier skin and rubbery meat, which isn't ideal. If your wings are thawed and dry, you can ensure a crispier outside and a well-cooked inside.