How do you like your morning dose of coffee? Light or dark?
You probably have been a die-hard fan of dark coffee until you heard or tasted the light roast version. You couldn't get over the subtle flavor, and now you're wondering which of the many light roast coffee brands in the market are the best.
In a world filled with dark coffee enthusiasts, light coffee has not been so popular until recently. But, it has its good side, including retaining the coffee flavor.
Best Light Roast Coffee Beans
Here are some of the best light roast coffee beans in the market today:
1.Best Overall -  Kicking Horse Coffee, Hola, Light Roast, Ground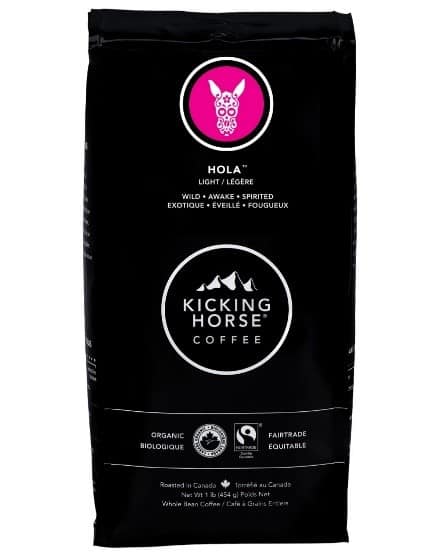 Kicking Horse Hola Light Roast coffee is grown in Central and Southern America. The 100% Arabica coffee is organic and shade-grown in an environmental and socially responsible way and roasted in the Canadian Rocky Mountains. Its sweet aroma will get you out of bed in the morning—talk of the aroma of cocoa powder, rich nougat, and brown sugar.
And the taste? It's out of his world. The Hola's tasting notes of juicy red currant acidity combined with a creamy honey body is savory and creates a perfect balance.
There's a wide variety of brewing options, including cold brew, pour-over, espresso, and drip machine. Looking forward to wild and spirited mornings powered by the right caffeinated drink? Try out the Kicking Horse Hola Light roast and see if you won't crave more.
Pros:
High-quality Arabica coffee
Organic
Several brewing options
Kosher
Cons:
Available in one size only
2. Best Budget -  Real Good Coffee Co Whole Bean Coffee, Light Roast Coffee Beans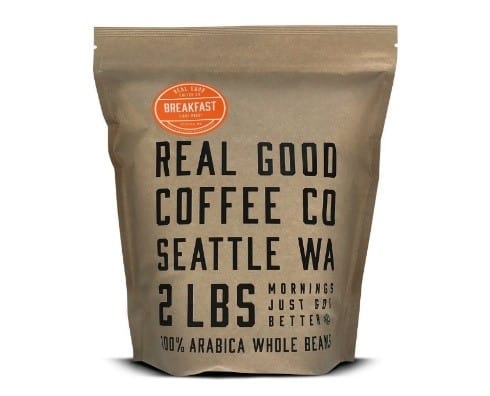 The Real Good Breakfast Blend Light Roast Coffee Beans are the perfect way to start your day. They are superior quality Arabica coffee beans grown responsibly in South and Central America then roasted and packaged in Seattle, USA.
Looking for light roast coffee beans that work with all brewers? Look no more. From espresso maker, Moka pot, drip machines, French press, or pour-over, these beans will give you the home barista feeling you've been looking for. And when you've brewed it and are ready to enjoy your cup, the Breakfast Blend delivers a citrus taste with aromatic tasting notes of cream and milk chocolate.
The light roast coffee has no additives, preservatives, or artificial ingredients and is kosher. With more than 30 years of coffee roasting experience, the Real Good Coffee Co gives you good coffee. This light roast will give you the energy you need to handle anything throughout the day. Whether it's a long day at the office or a lazy weekend, you will have the energy you need to keep going.
Pros:
Works with all coffee brewing machines
Superior quality Arabica coffee beans
Kosher, no additives or preservatives
Smooth cream and milk chocolate flavor
Cons:
Available in one size only
Size for international shipping is small
3. Best Light Blonde - Starbucks Veranda Blend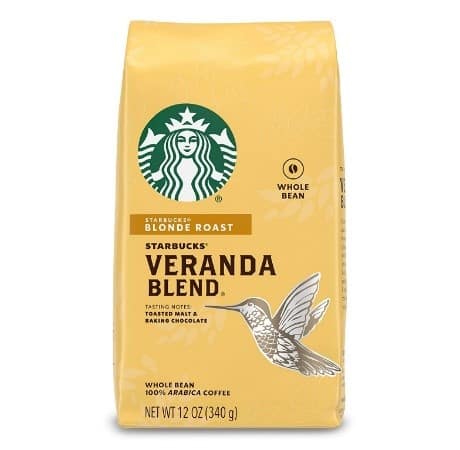 If you are a fan of the world's most popular coffee giant but find their coffee very dark, you might love their light blond version, Starbucks Veranda Blend. The coffee is grown by farmers in Latin America. It's then light-roasted and packaged by Starbucks, ready for shipping.
The blend is flavorful with flavor notes of cocoa, soft spice, and nuts but without being overly bold. The 100% Arabica beans are subjected to a unique balance of time and temperature to reach the optimal level of aroma, flavor, acidity, and body. It has nuances of lightly toasted nuts and soft cocoa, a smooth body, and baking chocolate and malt flavors.
There are various ways to brew it, including coffee press, pour-over, Moka pot, or even drip coffee. To achieve the finest taste and flavor, use cold, filtered water. Whether you're having a busy day ahead, you just want to relax after a crazy day, or even a lazy Sunday morning, this light blonde coffee is everything you need to feel calm.
Pros:
Light but not overly bold
Can be used to brew different drinks like mocha and latte
Soft savory flavor
Cons
Shipping is only in the US
4. Best Single Serve - Kuju Coffee Premium Single-Serve Pour-Over Coffee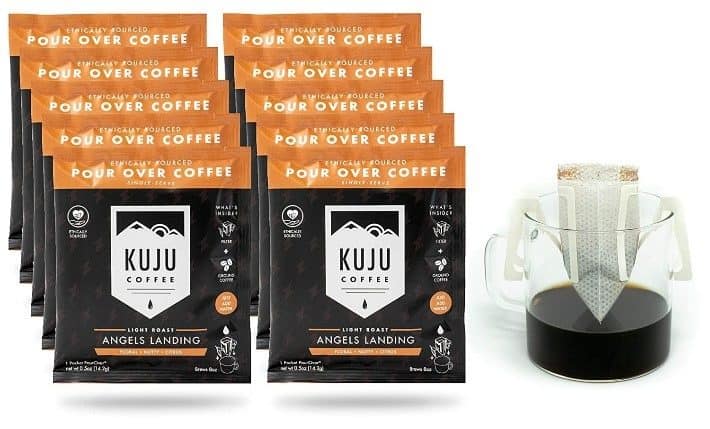 The Single-Serve Pour-Over Kuju Coffee packets are 100% Arabica artfully roasted beans. They are made from compostable and environmental-friendly materials. Kuju's light roast coffee grade is known as Angel's Landing. It offers the convenience of instant coffee as your drink is ready in less than two minutes. All you need is a mug and hot water.
The single-serve pour-over water filters are environmentally-friendly, and you don't have to clean up bulky brewing machines
The roast has nutty, citrus, and floral notes, bold in aroma and flavors, and ends with earthy dried berries and dark cocoa notes. Each pour-over packet is Nitro-flushed to keep out oxygen and keep the coffee fresh all through.
Kuju Coffee sources their coffee from a farm that employs victims of sex trafficking to improve their livelihood. Also, 1% of all the sales is donated to the National Park Foundation.
This is not just light roast coffee with great flavor and aroma. It's also a way of supporting a meaningful course.
Pros:
Convenience of instant coffee
Nitro-flushed to keep it fresh
Single-serve coffee
Cons
Requires you to heat the water separately
5. Best for Cold Brew - Peet's Coffee Luminosa Breakfast Blend Light Roast Ground Coffee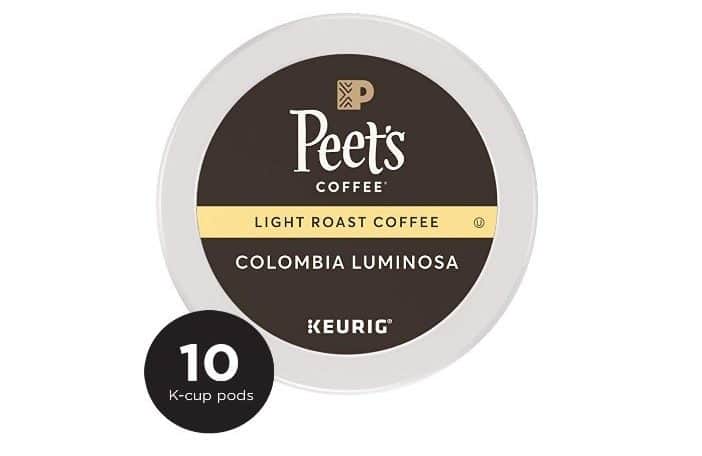 The Peet's Luminosa Breakfast Blend Light Roast is a product of years of research, batch roasting, and testing. The result was a signature light roast blend with smooth flavors, bright acidity, and a mild body. Luminosa is Colombia for 'bright' or 'shining,' and this light roast has lived up to the definition.
Peet's coffee sources the world's best coffee beans and hand-roasts them in batches while upholding the strictest quality and freshness measures.  The Luminosa Breakfast Blend has sweet flavor notes of stone fruit and passionflower.
The coffee beans are sourced from Colombia, which is popular for their sweet and smooth character. 100% Arabica beans from Ethiopia are used to balance the flavor with their well-known floral and fruity character. To bring out the tasty notes of coffee from both origins, it is best when cold brewed. The ground coffee can also make excellent pour-over.
It is certified kosher and will make your morning lively and overflowing with sweet, fruity flavors.
Pros:
Hand-roasted in batches
Kosher certified
Available in three types of blends
Aromatic flavors available for all blends
Cons:
Available in a 12-ounce bag only
Shipped in the USA only
6. Best Organic - 2LB Subtle Earth Organic Coffee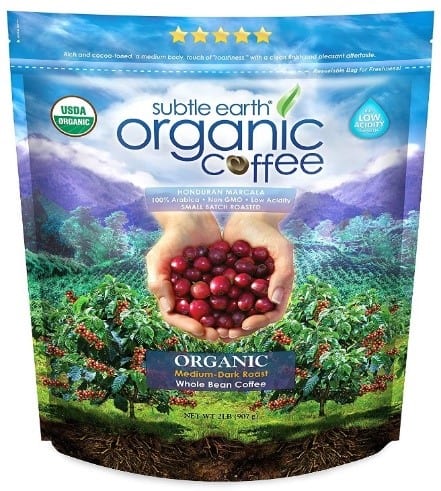 The Cafe Don Pablo's Subtle Earth Organic Coffee is 100% Arabica light roasted coffee beans. Grown in the Marcala region in Honduras, the beans are grown without insecticides or pesticides and are certified as free of GMOs and organic by the CCOF.
The tasting notes are rich and chocolatey with exceptional deep flavor, low acidity, and velvety body. The beans are slow-roasted in batches to ensure a rich, fresh, and delicious coffee from every bean.
The Subtle Earth Organic coffee is bright with notes of caramel, cocoa, and honey and leaves a pleasant and mild aftertaste. You can use the traditional drip machine, an espresso machine, a French press, or even the drip method to brew the perfect cup of coffee.
Pros:
Non GMOs, organic certified
Slow roasted in batches
Roast-to-order schedule for optimal freshness
Cons:
Available in 2lb bag only
7. Best Ground - AmazonFresh Just Bright Ground Coffee, Light Roast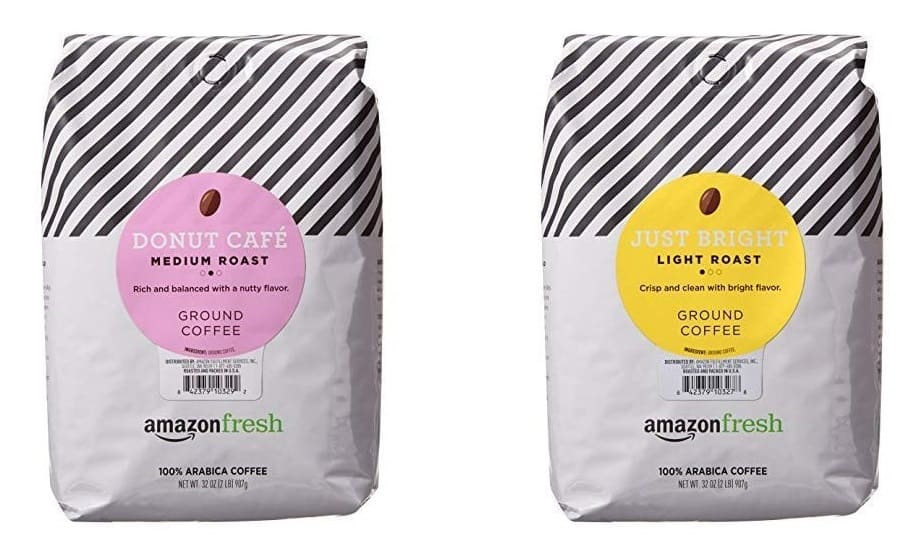 Available in three sizes, AmazonFresh Just Bright Ground Coffee Light Roast is grown in Central and South America. It is a 100% Arabica coffee roasted in individual batches for optimal flavor and aroma. Packed soon after roasting and blending with a one-way valve for freshness, the coffee is designed to deliver freshness and flavor in every cup.
AmazonFresh light roasted coffee is bright with sweetly balanced acidity, perfect for people who love their drinks bright and flavorful. It is available in six flavors, crisp and clean with a smooth finish and nutty caramel notes.
If you want to escape the hassle of grinding your coffee beans but still want that smooth and caramel taste from superior quality coffee beans, this is the ideal choice.
Pros:
Crisp and clean flavor
Roasted in individual batches
Three types available with six flavors
Nutty caramel tasty notes
Cons:
No international shipping
Considered as a morning coffee
What Is Light Coffee?
Light coffee is coffee roasted for a short period of time. Many brands have a scale of coffee from light, medium, to dark but others have extended variations like medium-dark and extra dark. However, all light coffees are not the same. They may vary with the type of beans, where they were grown, etc.
As they are roasted, the beans develop 'cracks.' These determine the level of 'lightness' or 'darkness.' Usually, light roast coffee beans are removed before forming the first crack.
How to Find the Best Light Roast Coffee
Whether you are looking for whole beans, K-cup, or ground light roasted coffee, its taste and flavor will depend on several factors. You want to pick the best coffee that won't disappoint you. Here's what to look for when buying light roast coffee.
Type of Beans
Commercially-grown coffee beans are usually Arabica and Robusta. However, Arabica is regarded as high-quality and is cultivated by 75-80% of the world's commercial coffee producers. Arabica has more pronounced acidity, notes of fruits, sugar, berries, and a softer and smooth taste. Thus, it is more preferred by roasters and consumers.
Robusta, on the other hand, has a grain-like taste with a nutty finish. It is predominant in instant coffee. Robusta coffee plants can do well in low altitude areas, weather fluctuations, and are resistant to pests and diseases. When buying light roast coffee, go for Arabica. You will appreciate the excellent taste and flavor.
Origin of Beans
Beans from different origins vary in taste and flavor. This is due to the difference in climate, soil composition, processing methods, and growing conditions. High altitude areas with rich soils tend to produce high-quality Arabica beans.
This is important, especially for light roast coffee, as light roasting does not affect the flavor, unlike dark coffee. A bag of coffee sourced from one location is referred to as single-origin, while that with a mixture of beans from different regions is called a blend.
Single-origin coffees have an exotic taste unique to where they were grown. They showcase the flavors of the area. Still, they may have a sour taste, flavors, or strong acidity that is not everyone's favorite. Blend coffees balance the flavors and acidity of the coffees, making them more consistent. Most light roast coffees are labeled as a 'breakfast blend.'
Kosher
Traditional Jewish law has strict standards when it comes to diet. Kosher describes food that complies with the law. Naturally, coffee complies with the law, but you still want to get light roast coffee with Kosher certification to ensure there are no preservatives, additives, or processing methods against the Kosher law.
Organic
If you are looking for organic coffee, go for one with a USDA-certified label for organic and non-GMO foods. The certification is given to food that's organically grown with no pesticides. The growing process should promote soil health and biodiversity. You also get healthy coffee that's free from chemicals and harmful products.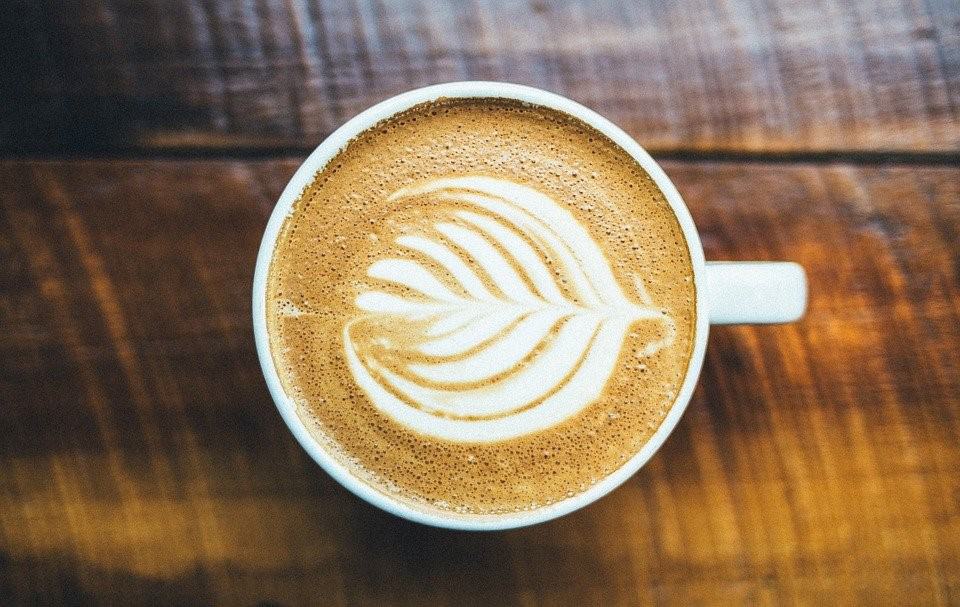 Roast Date
The time from roast affects the taste of your coffee.  The best time to consume coffee is 1-2 weeks after the beans are roasted. They should then be consumed within 4-5 weeks after roasting. We all want the freshest beans, but they're not always the best. This is because roasting elevates the level of gases in the beans and is released gradually with time.
Again, you don't want to keep them for so long until they go stale. But if you buy too much and they go stale, you can still make cold brews.
Light Coffee vs Dark Coffee
Coffee is not light or dark because of the color. On the contrary, it depends on the amount of roasting. Light coffee is generally roasted a little. If it is roasted more, the result is dark coffee. However, there are other variations between medium light, medium dark, extra dark, etc.
Light Roast Coffee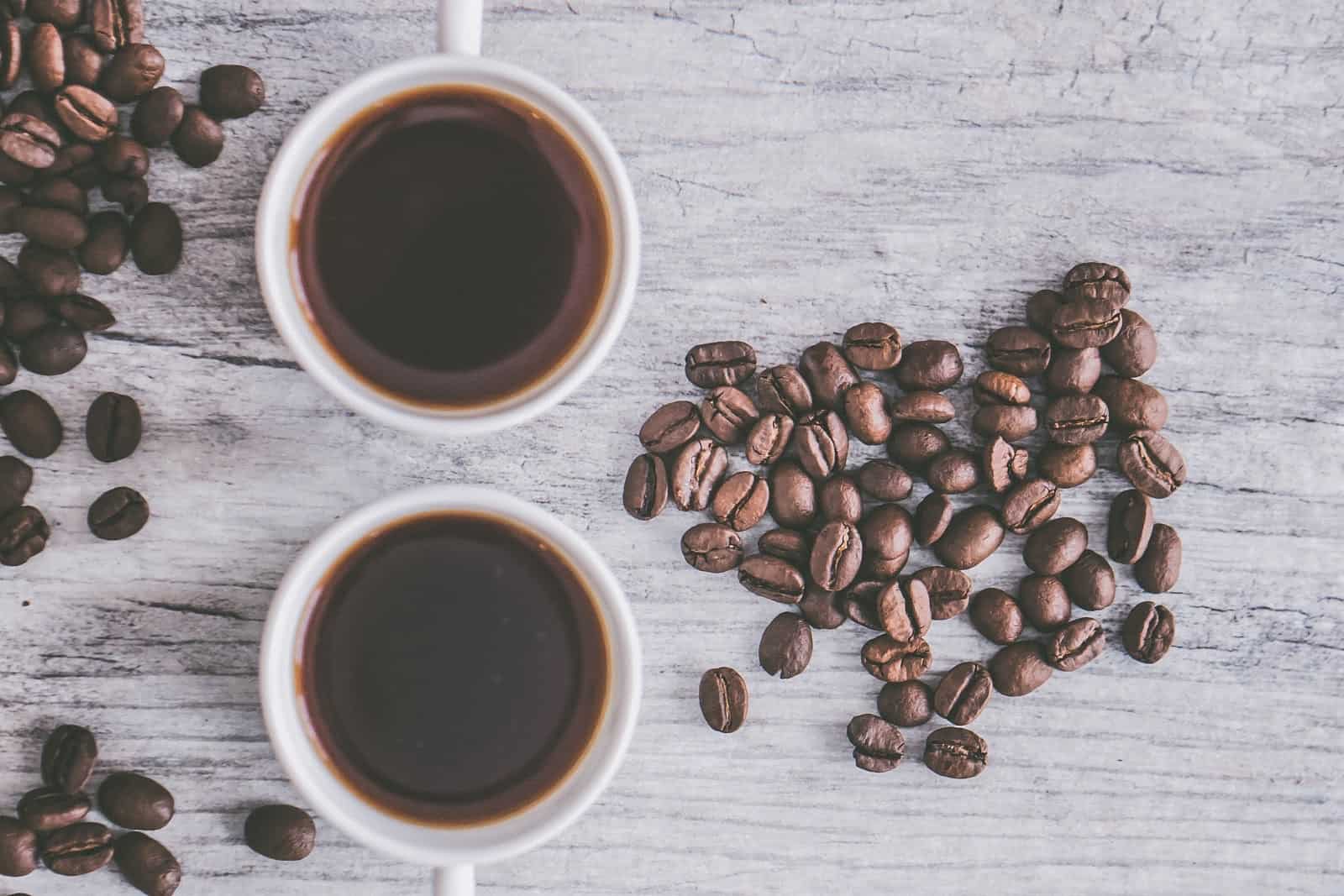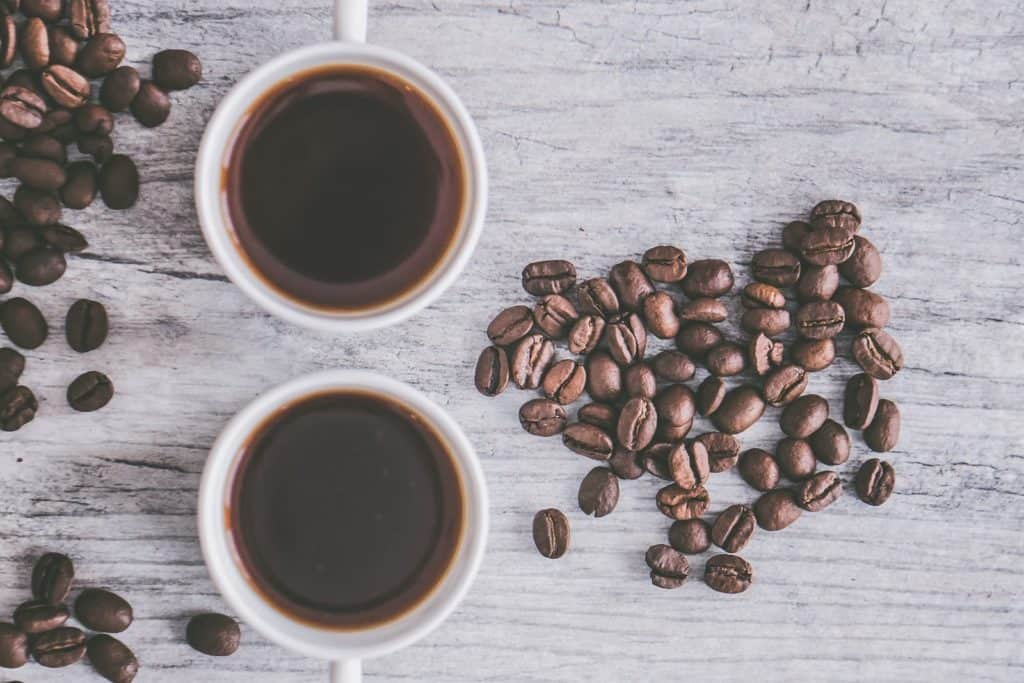 It's usually roasted with temperatures of around 180-200°C. It's less acidic, retains natural flavors, and contains no oils.
Advantages
No oils
Mild with fruity flavor
Easily digestible
Natural coffee taste
Disadvantages
No consistent taste
Acidity can cause stomach upset.
No time for sugars to caramelize
Dark Roast Coffee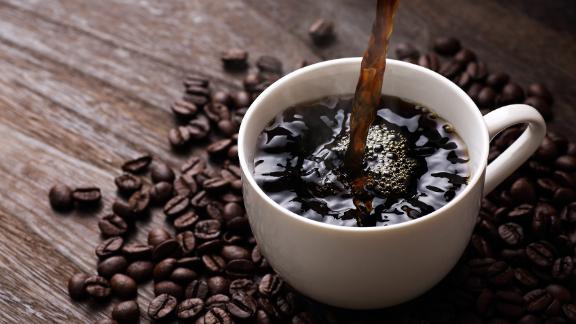 It's made by roasting coffee beans at a temperature of above 230°C for a longer. The oils in the coffee beans make an oily caramelized coating around the coffee bean due to the intense heat. It is more bitter and with a richer flavor. For this reason, it is most preferred for making espresso.
Advantages
Fuller and deep flavor
Consistent taste can be used when making cakes and desserts for their bold flavor
Low acidity thus less likely to cause stomach upset
Disadvantages
Bitter compared to light roast
Maybe too oily and full-bodied for some people
Which One Contains More Caffeine?
You have probably heard that dark roast contains more caffeine because it's darker or others saying light roast is more caffeinated because it's less roasted.
Well, none of that is true.
The amount of roasting does not affect the levels of caffeine in any way. Caffeine is not burned off and remains constant in all temperatures.
The only way there could be a variation in caffeine between the two types is by measuring. When you roast beans, they lose water content and thus density.
A dark roast loses more water than a light roast; therefore, it's less dense. That means a pound of the dark roast will contain more coffee beans than a pound of light roast. So, when you weigh coffee, the dark roast will have more caffeine because it's less dense.
Light coffee is gaining popularity among coffee enthusiasts. To some people, it's their favorite home barista drink. To make the best and tasty light roasted coffee drink, you need to brew it from superior quality ground coffee or grind them yourself.
Also Read: Reviewing The Best Coffee Percolators
Different brands have different flavors and tastes depending on the bean type, origin, production process, and roast date. This list will provide you with the best light roast coffee on the market so you can spend less time shopping and more time enjoying your drink.