After the events of recent years, the last thing anyone wants is to be sick with cold symptoms. Sore throat pain and stuffy sinuses are never any fun, especially nowadays, when we're all more concerned than ever about spreading sickness.
Whether you have been to the doctor and are on a treatment plan, or your symptoms are mild enough that you're taking matters into your own hands, there's no shortage of home remedies you can make use of in order to get yourself feeling better quickly.
Brewing a cup of tea is one of those steps you can take, and unlike taking medicine, drinking a cup of tea is a pleasant experience and tasty to boot! We've lined up all of the best teas for a sore throat in hopes that one of them will get you back on your feet in no time.
Benefits of Drinking Tea When You Have a Sore Throat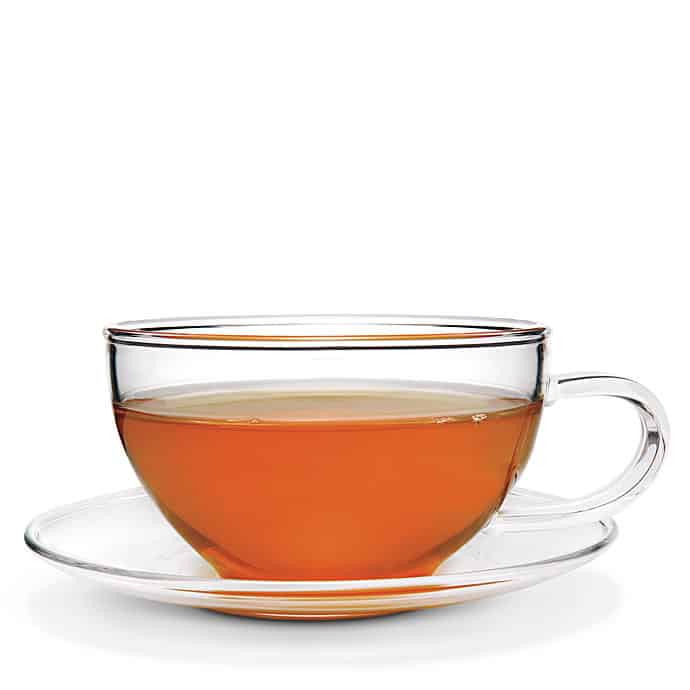 Aside from the specific benefits that each type of tea we cover will provide, drinking tea in general is just an all-around good idea when it comes to helping you get out from being under the weather. Tea is a powerful tool and when used in conjunction with traditional medicine, if needed, will surely offer you some relief in the following ways.
Soothing Warmth
The first benefit of drinking tea when you're sick is one you'll notice right away--an instant pain-relieving effect thanks to the warm liquid as it travels down through your inflamed pipes. Drinking hot liquids is a surefire way to soothe sore throats, and a warm cup of tea is an inviting and relaxing way to go about it.
Hydration
Chances are you've been told plenty of times over the years to "drink plenty of fluids!" when sick, and for good reason! Runny noses and coughs cost the body more fluid loss than you might think, as well as any additional symptoms you might have such as fever or cold sweats. It's important to replace these fluids so that your systems can keep running smoothly, fending off invaders, and repairing damaged tissues.
Steam
Drinking warm liquids is one of the easiest ways to immediately relieve congestion and throat pain, thanks in part to the rising steam that bathes your nose and sinuses as you drink. The hot vapors can help to clear out clogged passageways, as well as relieve tension in the head and neck caused by inflammation.
Best Teas for a Sore Throat
Each of these varieties of tea will work to ease your sore throat symptoms in different ways. In addition to the soothing warmth, hydration, and comforting steam that you can expect when you reach for a cup of tea, each of these options offers unique qualities that will help to ease your sore throat pain.
Herbal Tea
Most of the teas that made our list are herbal teas, meaning they are naturally caffeine free (ideal when you're trying to keep up a good rest schedule) and low in calories too! An herbal tea is made by steeping plant material such as leaves, flowers, bark, or roots, in hot water. The result may be tea-like, but is not made of actual tea leaves.
Licorice Root Tea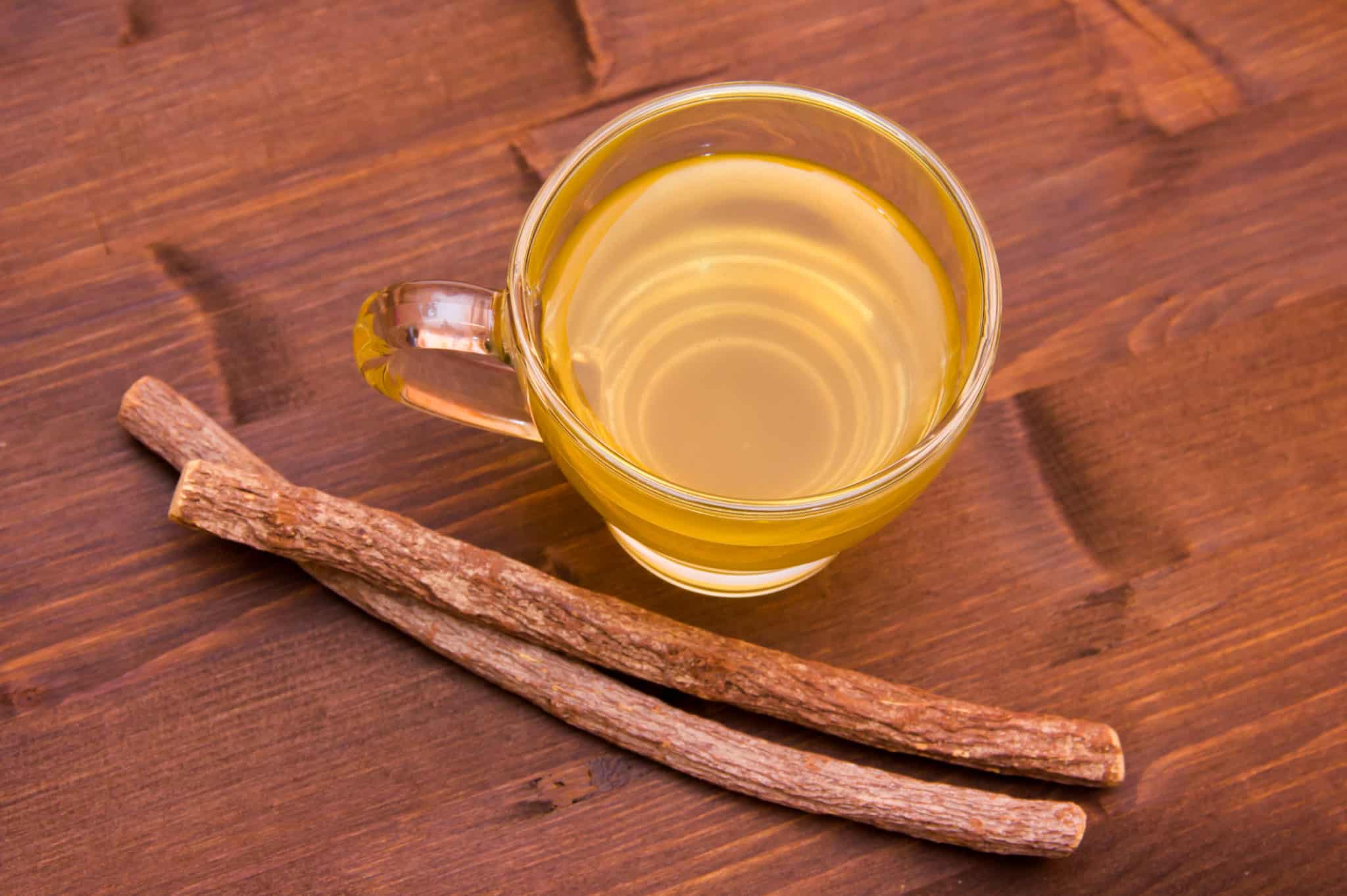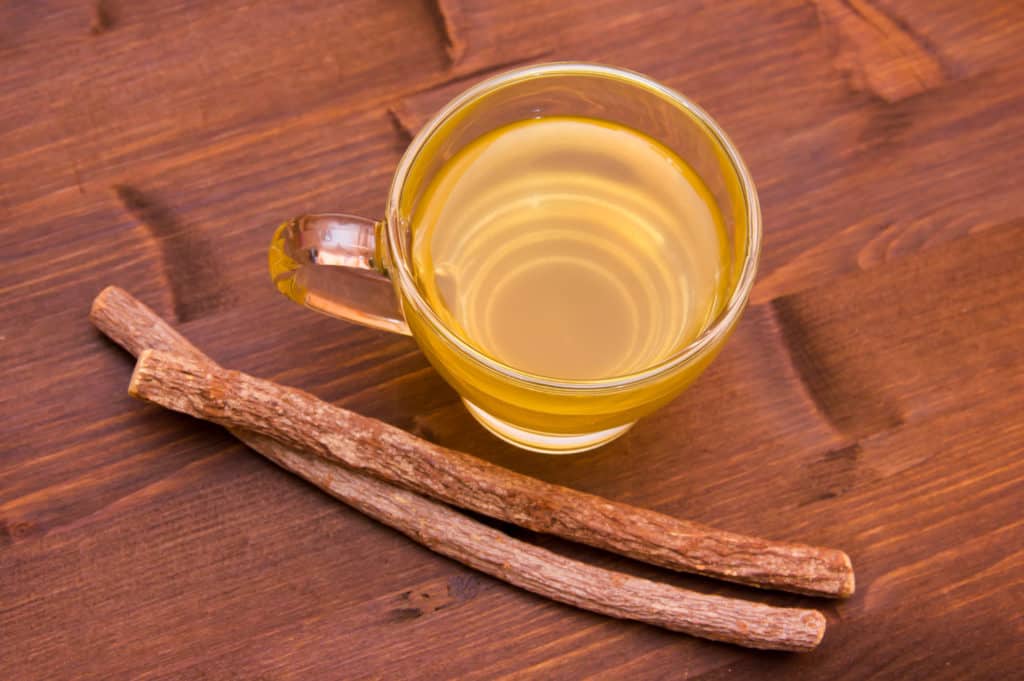 Licorice root tea, as you might expect, has a naturally sweet flavor. While certainly reminiscent of licorice candy, licorice tea is not a confection and therefore tastes more earthy than the candies that share its name. The high levels of flavonoids found in licorice root give this tea its antiviral and antimicrobial properties, which are vital when it comes to defending the body against invaders.
In addition to these bug-fighting powers, licorice root is also known as a demulcent, which means it is able to coat and protect the internal tissues with which it has contact. Once you sip on licorice root tea, the compounds within the tea form a sort of protective film over the top of any mucous membranes--from that sore throat of yours all the way down to the stomach and intestines.
Chamomile Tea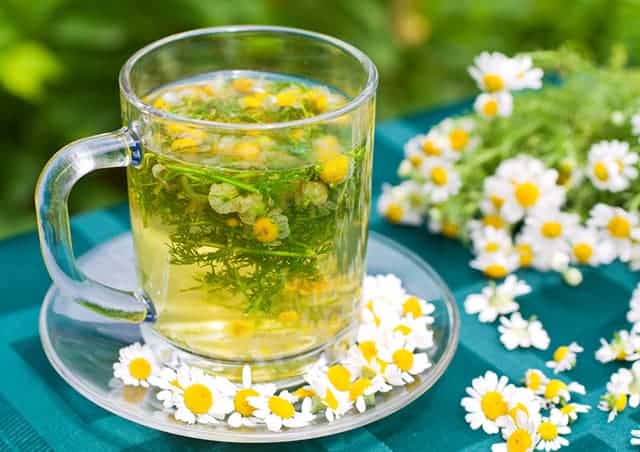 Chamomile tea is thought to be an antispasmodic, meaning it eases muscle contractions and therefore could be largely beneficial if your sore throat is accompanied by a cough!
In addition to relaxing tired lungs, chamomile teas are extremely well known for their relaxation properties on the body as a whole, as they contain high levels of a compound known as tryptophan. Where else do we see this stuff in large quantities? Turkey of course! There's nothing quite like the unbearably sleepy feeling that sets in right after a big turkey dinner, but sweet chamomile sure gives turkey a run for its money! After drinking chamomile tea, you may find that rest comes more easily, thereby giving your body the time it needs to repair and recover.
Turmeric Tea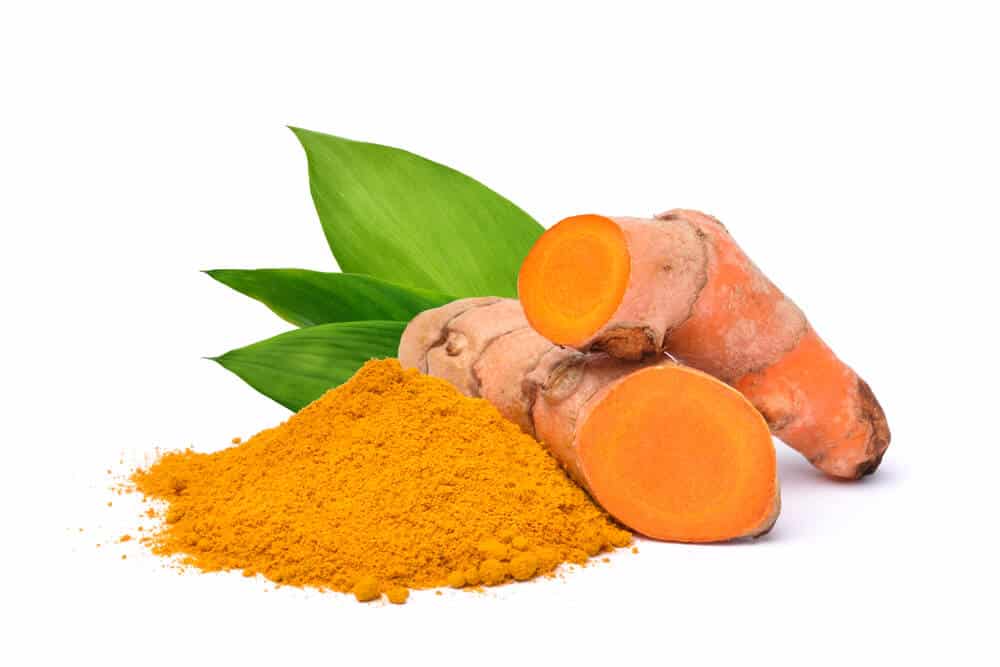 Turmeric tea is one of the best sore throat remedies as it is naturally rich in curcumin. This compound, which gives turmeric its bright yellow hue, is high in antioxidants that help the body to fight inflammation. Curcumin is also believed to assist with the regulation of the immune system, making this an important drink for you as your body wages war against any tiny invaders. Turmeric tea bags are available in many stores, ready-to-steep, or you can opt to make fresh turmeric tea using the root itself.
Peppermint Tea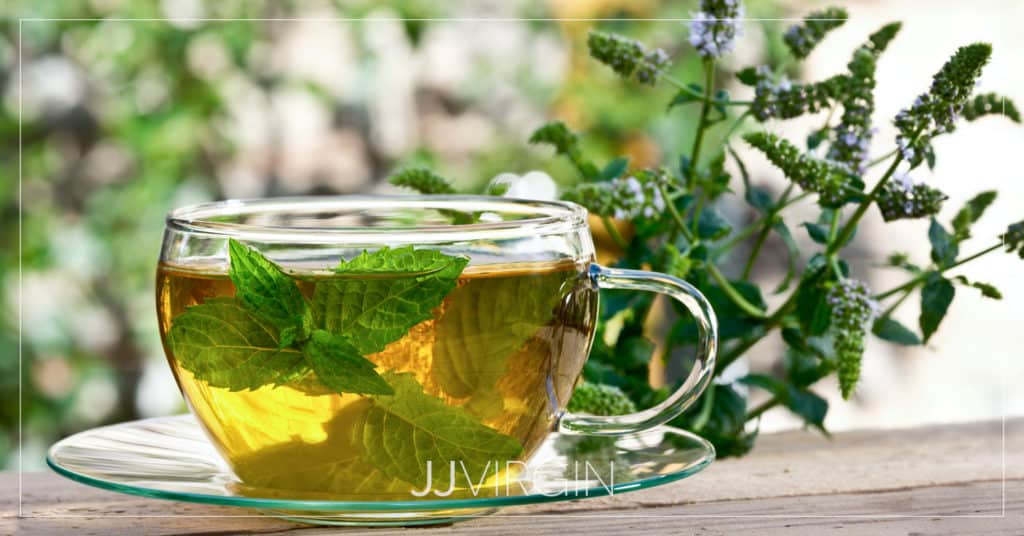 Peppermint has been a staple of herbal medicine for thousands of years. The health benefits of this pungent plant are numerous, therefore it's no surprise that it plays an important role as a sore throat remedy as well. Peppermint naturally contains menthol, which anyone who's had a cough drop knows has a wonderful decongesting effect upon inhalation. A few sips from a cup of peppermint tea will have an instant cooling effect upon your irritated throat and help to clear out any stuffiness as you breathe in the fresh aroma.
Ginger Root Tea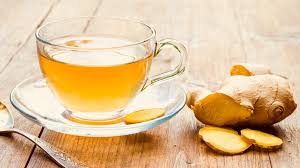 Ginger root tea is one herbal remedy that not only packs a spicy punch of flavor but is loaded with antibacterial and anti-inflammatory properties as well! Upon first sip, the sweet spiciness of ginger will get to work on clearing up stuffy sinuses, while the anti-inflammatory effects of the compounds within ginger will help to ease inflamed throat tissues. Some studies even suggest that ginger is as effective as antibiotics when it comes to sore throat causing illnesses such as strep throat!
As if all of this weren't reason enough to start sipping on a cup of ginger tea, ginger root is widely known to ease digestive symptoms, just in case you're unfortunate enough to be experiencing an upset stomach along with your sore throat. You can find ginger tea bags in many markets and grocery stores, or you can steep fresh ginger in boiling water to make your own ginger tea.
Slippery Elm Tea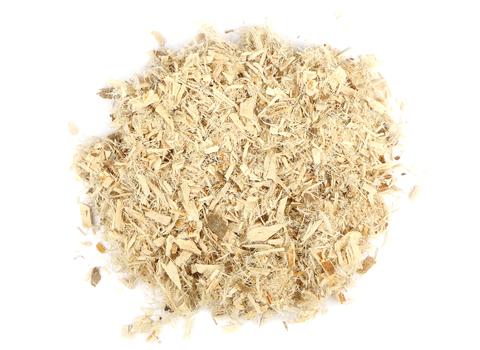 Slippery elm is a species of elm tree, and its slick-sounding moniker is no joke! The inner bark of this tree contains a certain type of fiber that dissolves in water and produces a gel-like substance known as mucilage. Mucilage is a known herbal remedy for the way it creates a protective film over internal tissues and is especially excellent as a method to quickly soothe a sore throat. Think of it like rubbing aloe on a sunburn!
Due to its tendency to create a barrier, it's possible that drinking slippery elm tea can interfere with the absorption of other medicines and supplements so it's best to sip your cup of tea a few hours before and after you've had any of these.
Sage Tea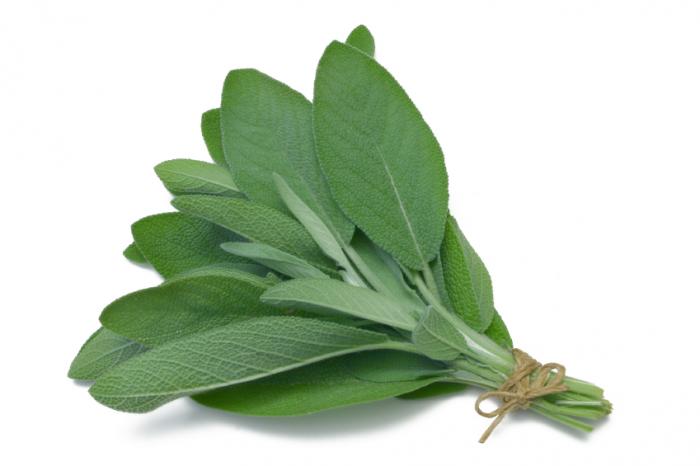 Sage tea is one of the best herbal teas to soothe a sore throat as it contains both antibacterial and anti-inflammatory properties, crucial for knocking out bugs and irritants of all kinds. Sage has plenty of nutrients such as zinc and iron, which are important for regulating immune system function as well as promoting healthy blood cells at a time when your body needs them most!
You can find sage tea bags in many stores or tea shops, or you can opt to make your own using nothing more than boiling water and 1 tablespoon of fresh sage leaves per cup.
True Teas
Unlike herbal teas, true teas are those types of teas that are actually made from the leaves of the tea plant, Camellia Sinensis. The tea plant is a species of evergreen which produces several varieties of "true tea" such as these excellent sore throat fighters!
Green Tea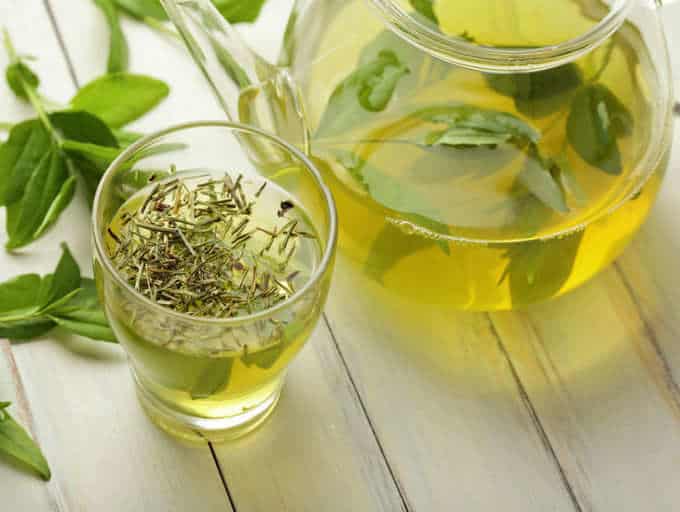 The health benefits of green tea are numerous and varied--from weight loss to heart health and beyond! So it's no surprise that this lightweight tea really does a number on cold and flu symptoms as well. Green tea is chock full of antioxidants, which are known for their ability to help protect the body against diseases. In addition, green tea also provides a dose of B and C vitamins, as well as a compound called theanine which is proven to aid in relaxation. Therefore, sipping on a cup of green tea can also help you get the rest you need to fight your sore throat symptoms!
Black Tea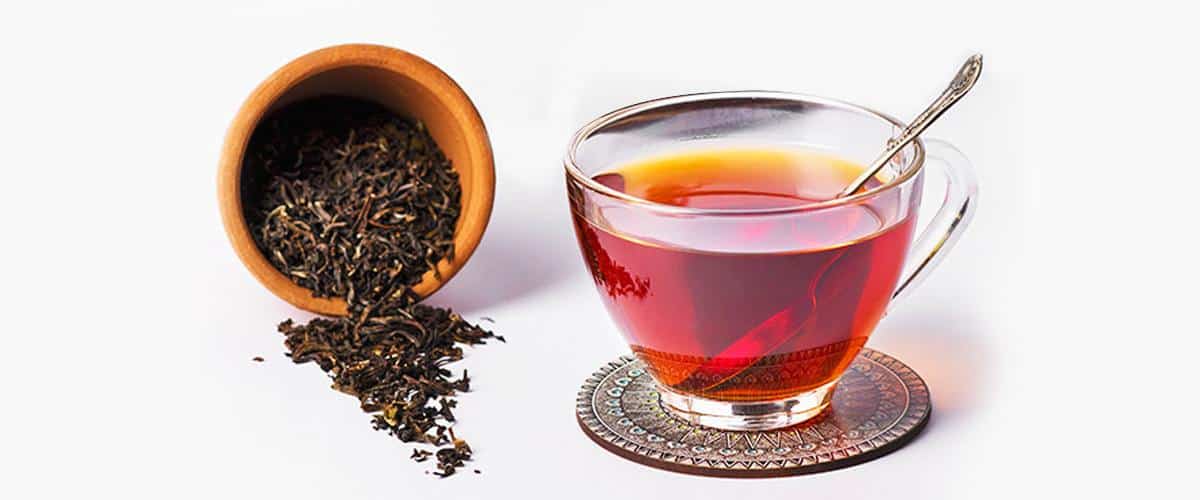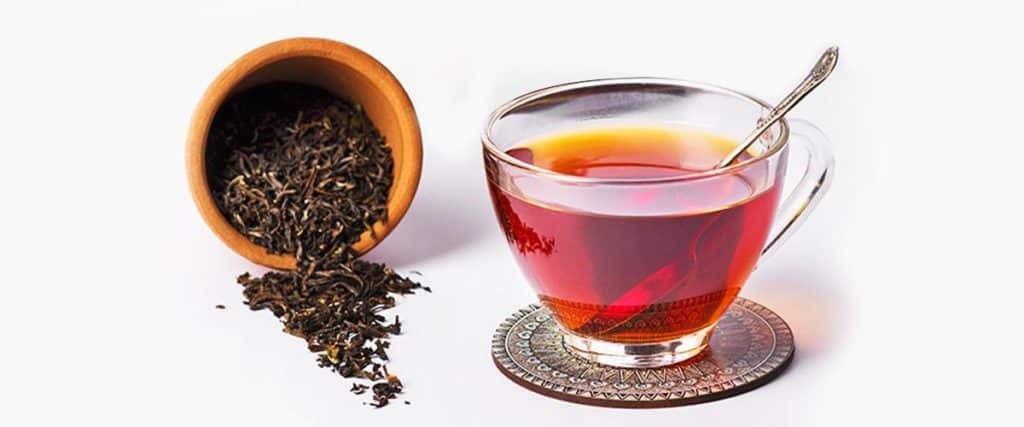 That pleasantly bitter tang you get when you sip a cup of black tea can only be caused by one thing--tannins! Tannins are those lovely yet sharp little compounds we taste in cranberry juice, chocolate, and wine among other things. Tannins are known antioxidants, and they serve to help the body rid itself of microbes and harmful bacteria, thereby reducing inflammation and sore throat pain.
As an added bonus, the fairly flat flavor profile of black tea makes it an ideal canvas for additional flavorings (more on that below!), or for mixing with any of the helpful herbal teas if you find it to not be to your taste.
Great Additions to Tea for a Sore Throat
As if hot tea wasn't delicious all on its own, the flavor profile of most teas is able to graciously accept additional ingredients, giving you even more reason to drink up! Each of these options is a perfect partner to a cup of hot tea, bringing its own health benefits to the table each and every time.
Lemon Juice
Lemons, as with other citrus fruits, are known for being naturally high in vitamin C. This vitamin is vital for immune system function. It's also believed that vitamin C can help your system absorb iron, fight fatigue, and even boost your mood! Try a few drops of fresh lemon juice in your hot tea, or add a thin slice in order to reap the benefits of the essential oils found in the rind as well.
Honey
This liquid gold is naturally high in polyphenols, which are certain types of antioxidants. These compounds are necessary for important functions all over the human body, from cell repair to disease prevention. In fact, honey is so effective at healing tissues, that studies show it to be an effective topical treatment for wounded skin!
Cinnamon Stick
A single cinnamon stick has the power to punch up any cup of tea with its irresistible sweetness and subtle spice. Cinnamaldehyde, the compound responsible for the characteristic flavor and aroma of this spice, hits a real home run with anti-viral, anti-bacterial, and antifungal properties! Just place a cinnamon stick into your cup of tea as it brews and stir to disperse its flavor.
Real Maple Syrup
Want some sweetness in your tea but not a fan of honey? Reach for the maple! This formerly-only-a-breakfast-item syrup is actually good for you. It's full of sugar, yes, but real maple syrup is also loaded with antioxidants and minerals like magnesium and zinc. This is because as maple trees filter nutrients from the soil, all of that goodness gets trapped in their sap, the starting point of all maple syrup. Thank you, maple trees!
Best Teas to Fight Your Sore Throat: The Takeaway
When you find yourself feeling under the weather, it's important to get a jump on treating those cold symptoms as soon as you can.
In addition to plenty of fluids and rest, give one of these sore throat tea options a shot! A cup of hot tea is one of the easiest and most affordable sore throat remedies. Especially when paired with enhancers such as honey or cinnamon, a warm cup of tea can work wonders on even the most stubborn of sore throats.
Whether you prefer the varied flavors of herbal teas such as licorice root tea, or the caffeinated punch of true teas such as green tea, there are plenty of health benefits to go around. So, break out your favorite teapot and brew up a cup, it's teatime!