You may be saying - bacon, made out of carrots? No way. But, yes way! This vegan carrot bacon recipe takes only 10 minutes to make. The best part? It contains no meat, gluten, or dairy. Isn't that awesome?!
A Game-Changing Carrot Bacon Recipe
Bacon is basically like candy, well at least to me. Sadly, bacon isn't the healthiest thing for us. But, that doesn't mean we can't enjoy all its flavor, without all the bad stuff.
Through following a mostly plant-based diet, I began to experiment with how I can enjoy bacon without all the...meat. I know that vegetables, when cooked and seasoned just right, can seriously satisfy your meat cravings.
I first experimented with eggplant, creating an awesome eggplant bacon recipe that I will use forever. Yet, I wanted to create sweeter bacon, that reminded me of the maple bacon I ate as a child.
After working with a few different veggies, I finally figured out the trick: carrots. These awesome root veggies make some delicious bacon. And, the orange color of carrots makes the strips look just like bacon too!
All you need is a handy vegetable peeler, oven (or air fryer!), and some spices. In under 10 minutes, you'll have vegan bacon that you can eat with almost anything!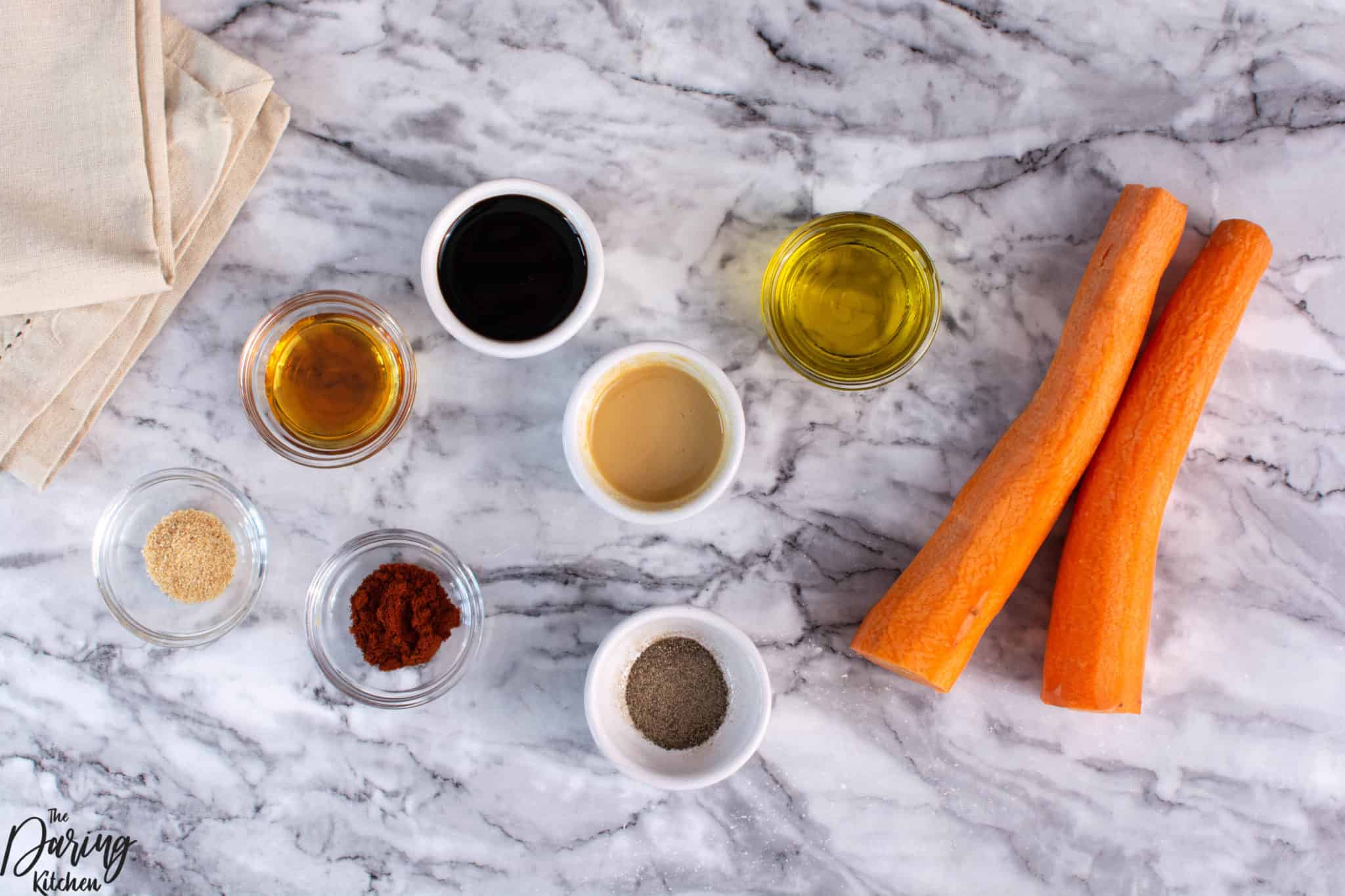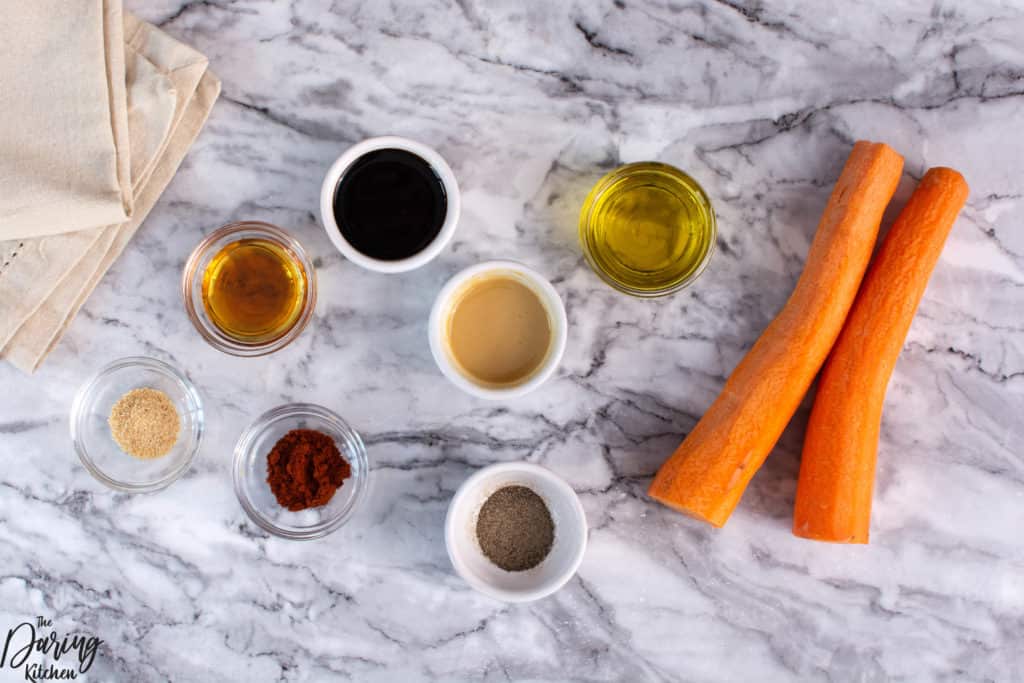 What's in Carrot Bacon?
The trick to great carrot bacon is in the size of your slices and the seasonings. I recommend using a vegetable peeler or mandolin so that you can cut your carrots evenly and thinly. Also, a mandolin just c creates the perfect carrot ribbons!
As for the seasonings, this where we get into what is exactly in carrot bacon. There are some modifications or substitutions you can make, which I listed below!
Carrots - these are essential to this recipe. You can use different colored carrots if you'd like to change it up!
Olive oil - This healthy oil is a healthier alternative to other oils out there. Plus, it gives your carrots that perfect crispiness.
Balsamic vinegar - This gives umami and a little sweetness to the bacon. You can also substitute this with soy sauce or coconut aminos. If using soy sauce, make sure it is tamari so that you can keep this recipe gluten free!
Maple syrup - This is one of my favorite parts of this recipe. It gives the carrots that maple bacon flavor that I love so much!
Tahini paste - This gives nutty flavors to the bacon. It is made of sesame, so if you do have an allergy, it is ok to omit this!
Smoked paprika - This spice is one of my favorites to use in breakfast cuisine. It adds this amazing sweet smoky character to almost anything (especially vegan bacon.) If you really like to keep things smoky, you can also dd in some liquid smoke.
Black pepper - No matter the vegan bacon alternative, black pepper is always necessary in my book!
Garlic powder - This is much easier than rubbing garlic on the carrot ribbons (which you can do if you want!) You can also add in onion powder too if you like.
These are all the ingredients you need for carrot bacon - I swear! Marinating carrots in these flavors will totally blow your mind. You only need 15 minutes to marinate the carrots, but you can also marinate the carrot strips overnight.
When it comes to appliances, as I mentioned before, always make sure you use a vegetable peeler or mandolin. Besides those, you simply need a baking sheet and an oven!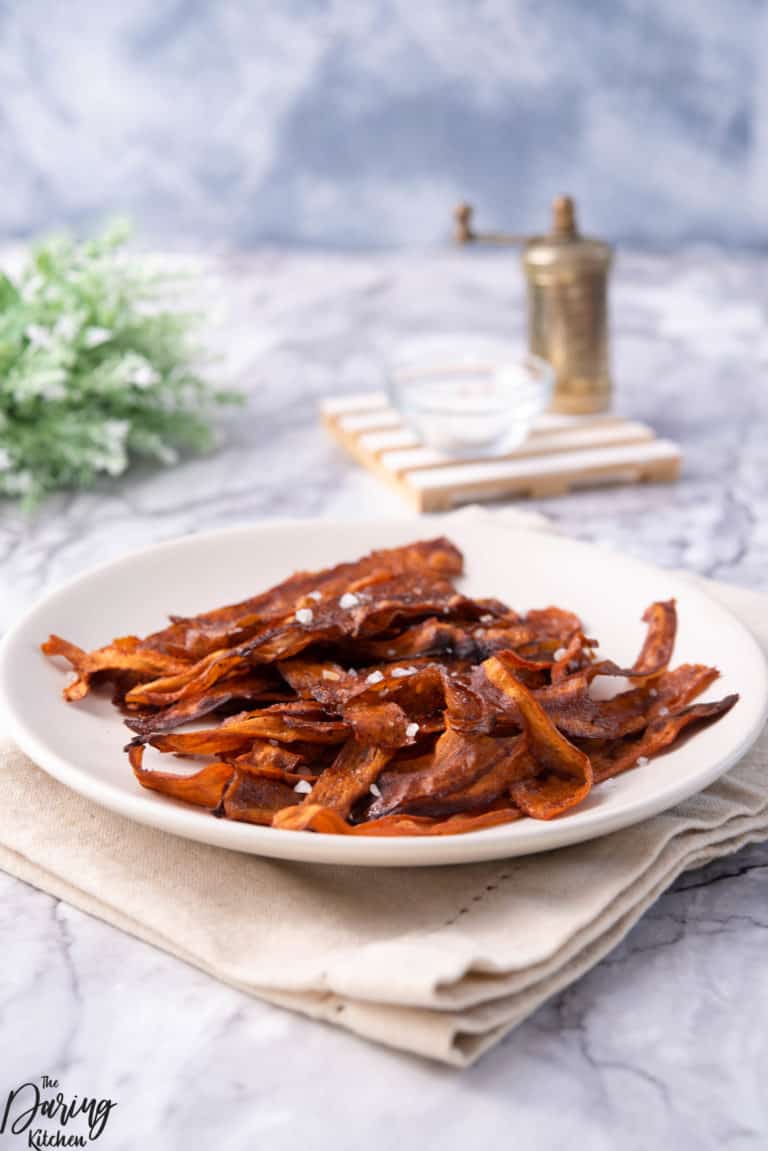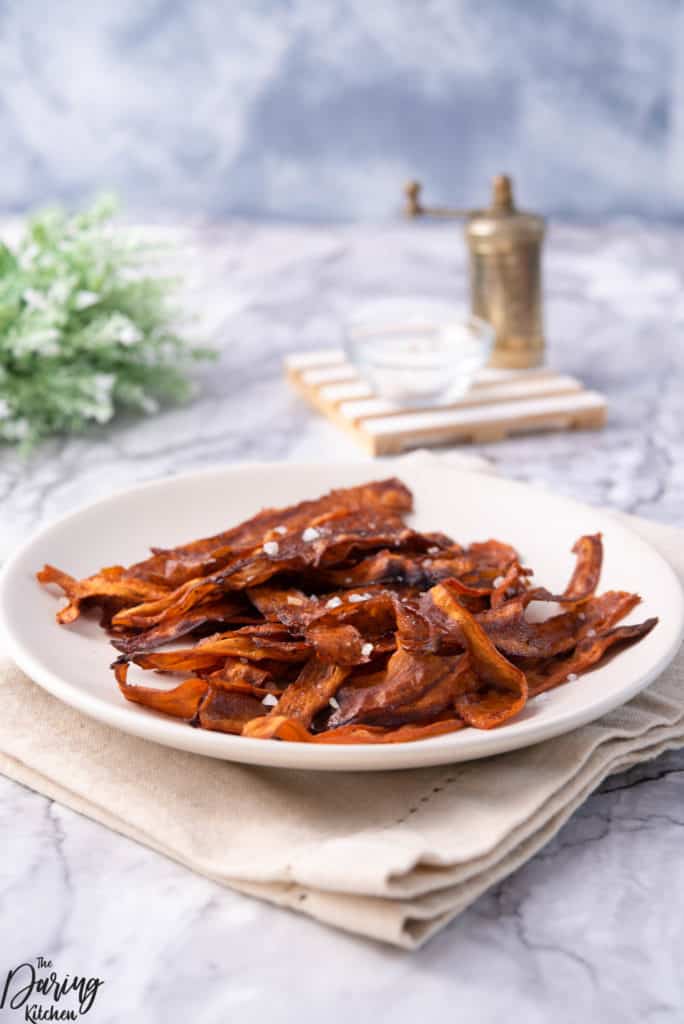 How to Pair Carrot Bacon
I can eat carrot bacon on or with nearly anything. Salads, tofu scrambles, or by itself - this bacon tastes great. Here are a few of my suggestions for eating carrot bacon:
As a garnish for a delicious vegan soup - I love this carrot bacon on top of Moroccan lentil soup or creamy sweet potato soup.
With a "Cheesy" tofu scramble - Pair your carrot bacon with a delicious tofu scramble with tons of nutritional yeast and/or vegan cheese!
Mixed into salads - I throw this carrot bacon into all my salads, especially my grilled zucchini salad.
However you choose to pair this carrot bacon, you won't be disappointed!
How to Make Carrot Bacon
Ready to make this delicious carrot bacon recipe? Let's do it!
First, preheat the oven to 400 degrees Fahrenheit. If you are using an air fryer, you can skip this step. Then, prep your baking sheets. You will need 2 lined baking sheets with parchment paper.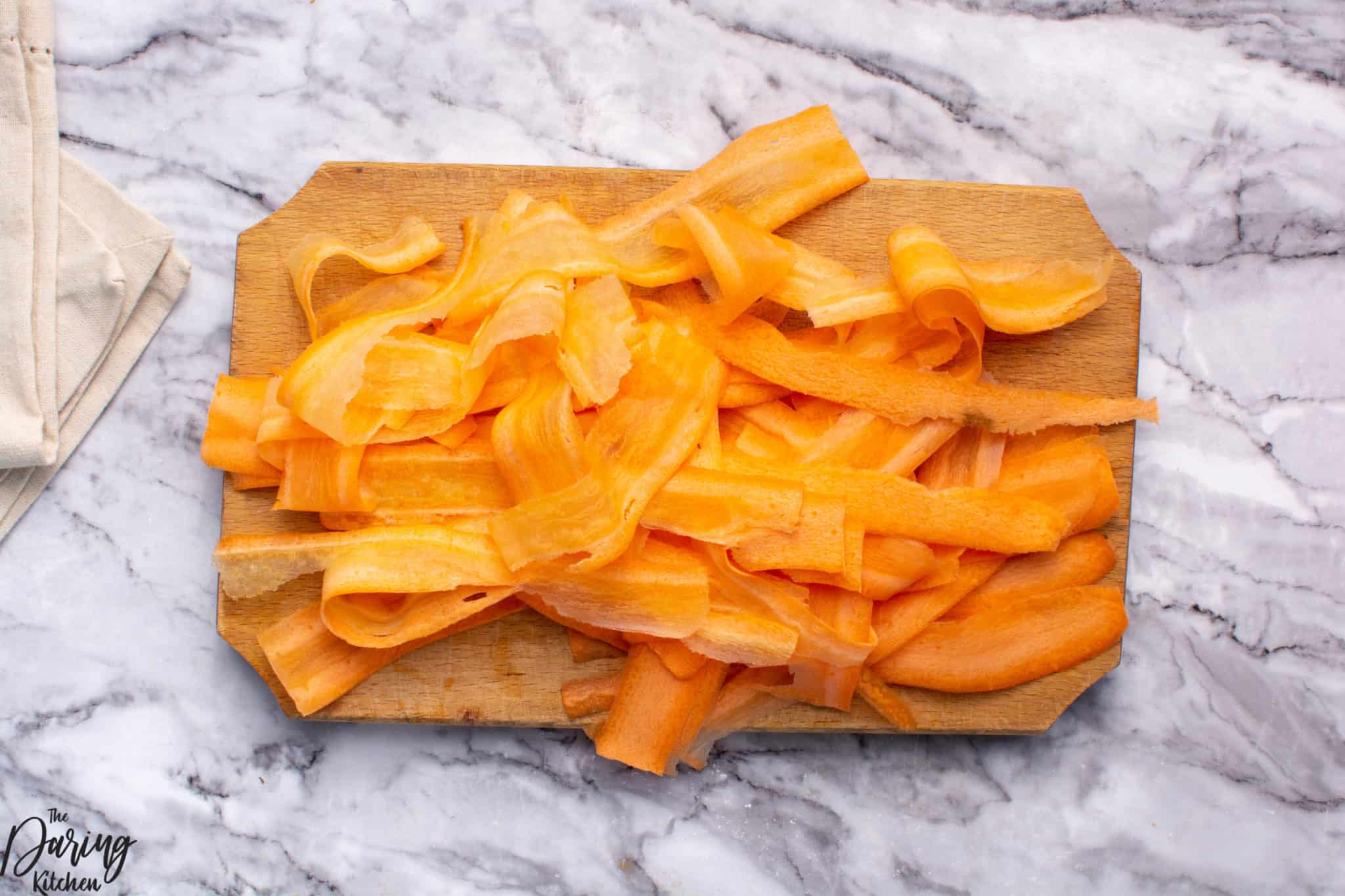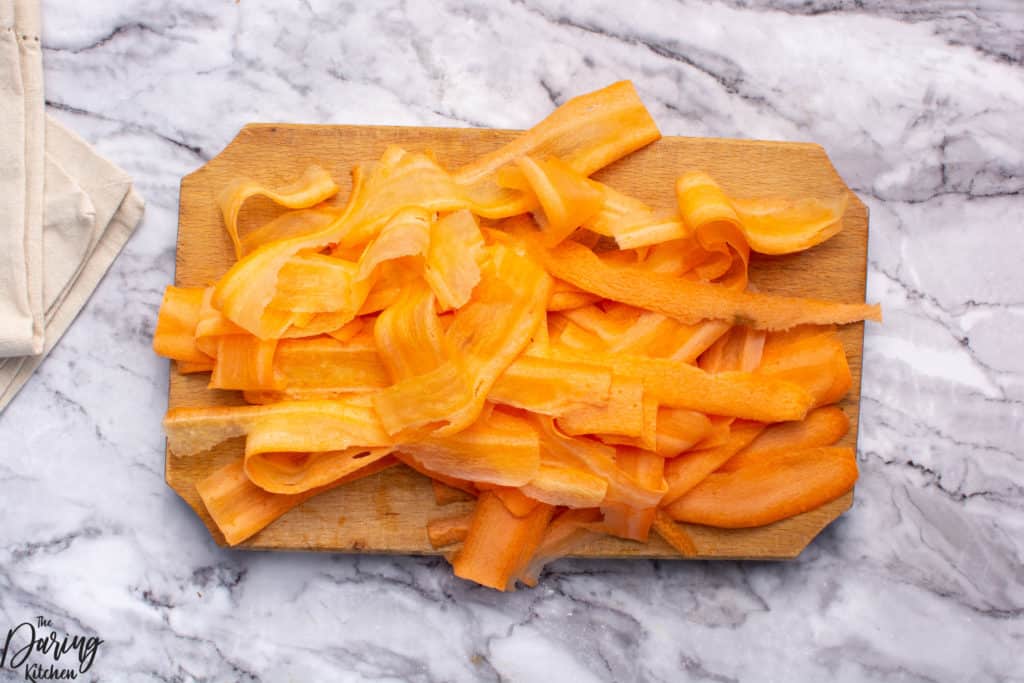 As you wait for your oven to preheat, peel your carrots into thin carrot slices.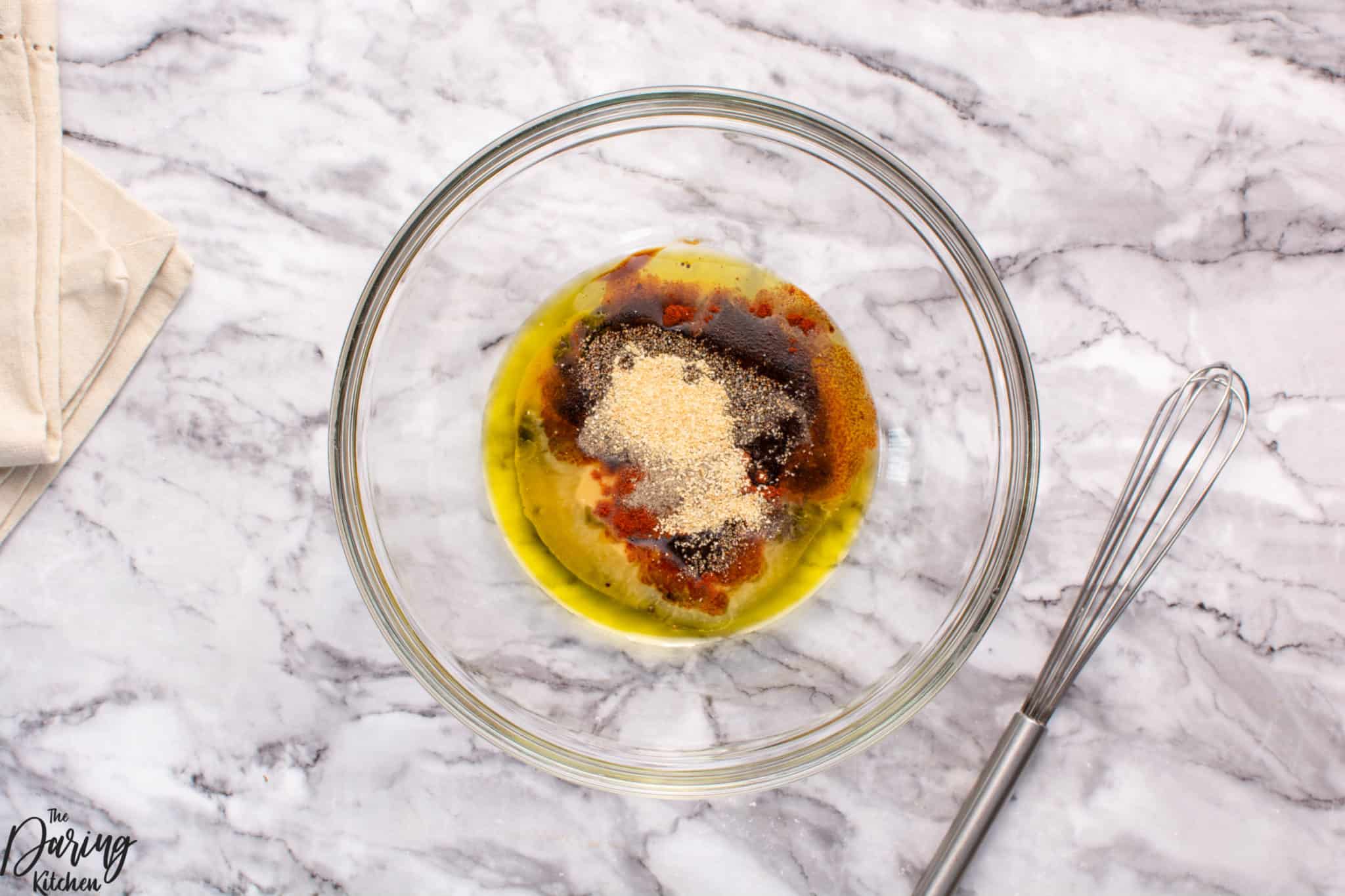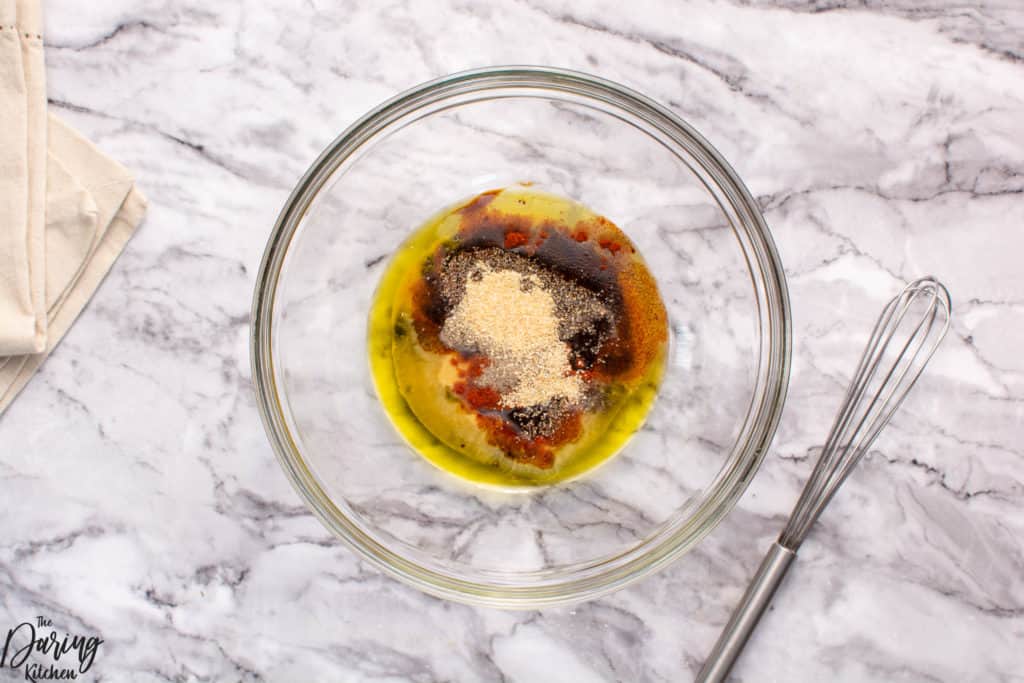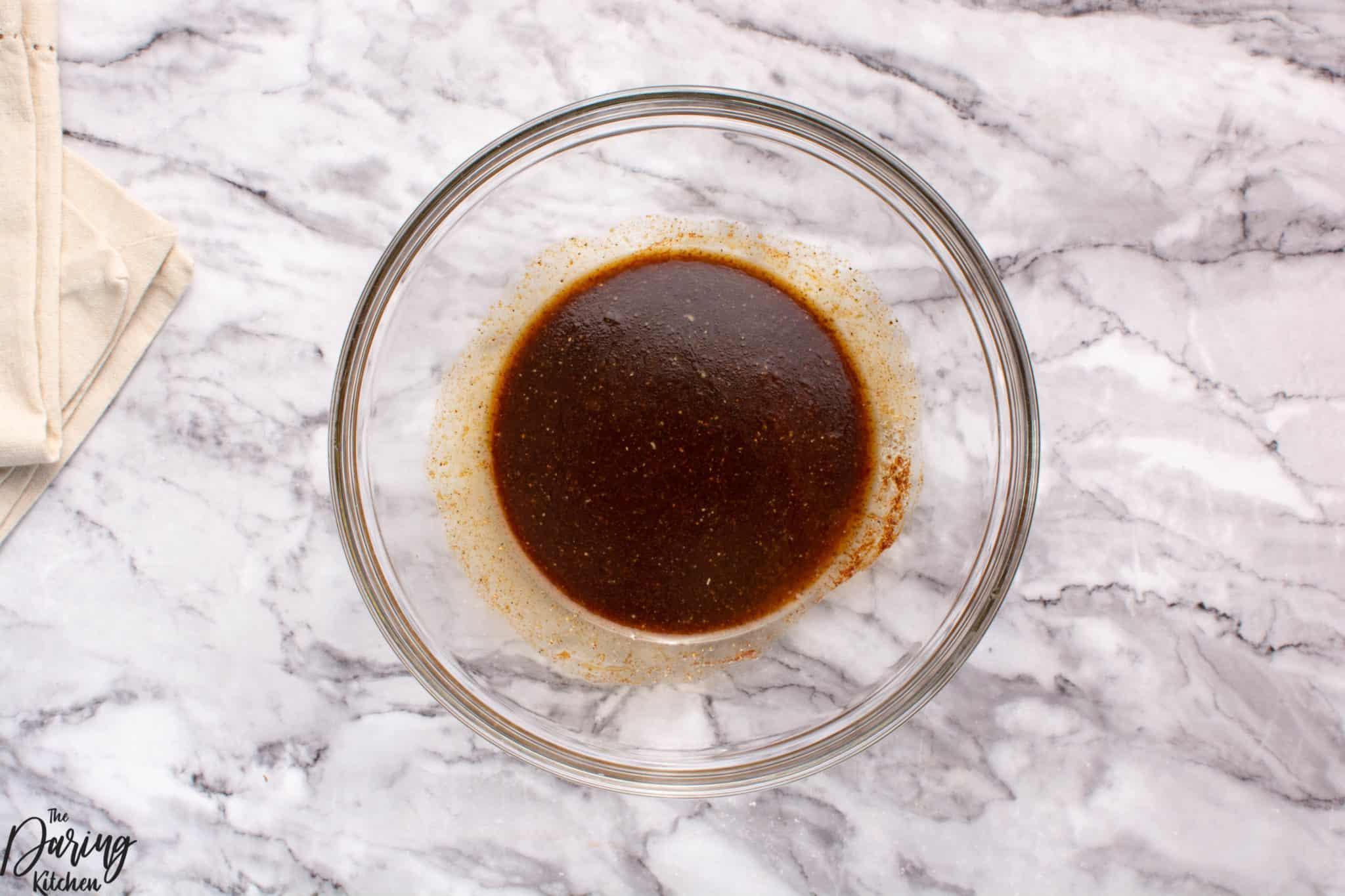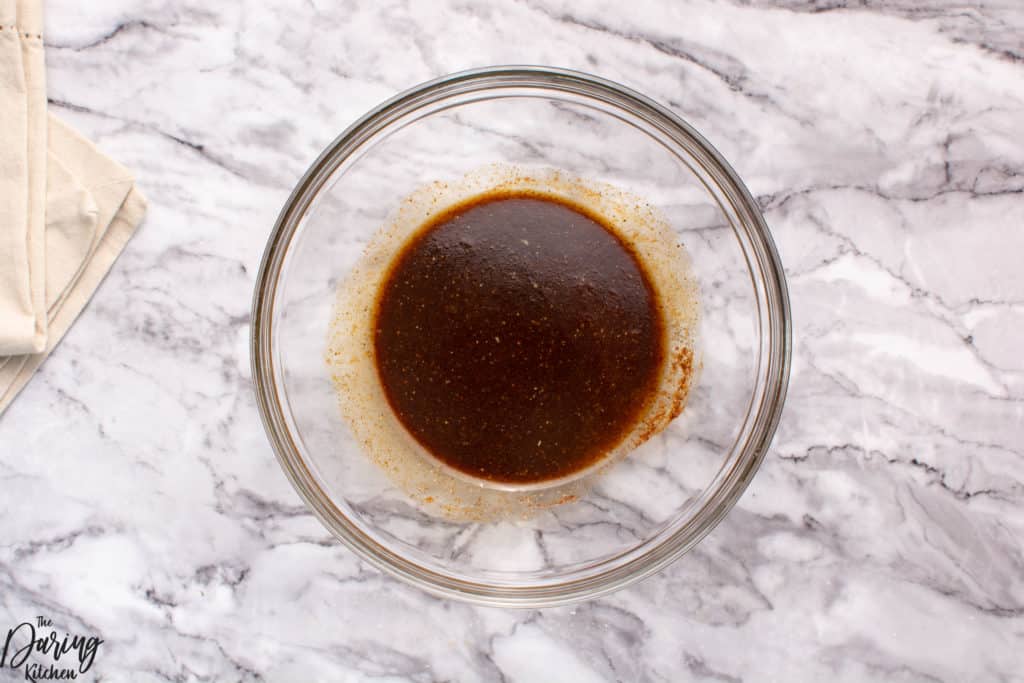 Using a handy mixing bowl, whisk together all of your seasonings. It. is important that everything is mixed together properly, as you want your carrot ribbons to all to have the same flavor.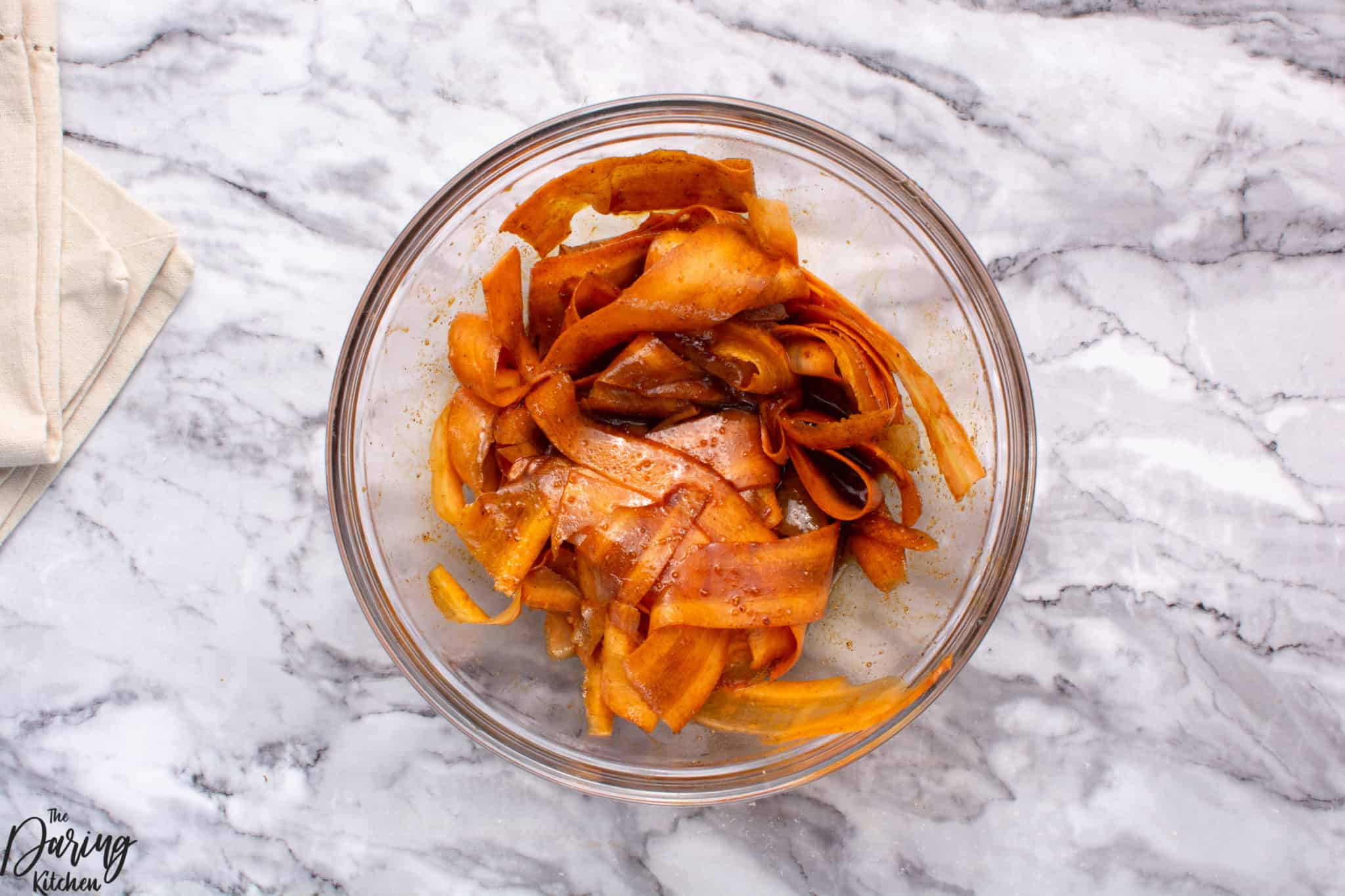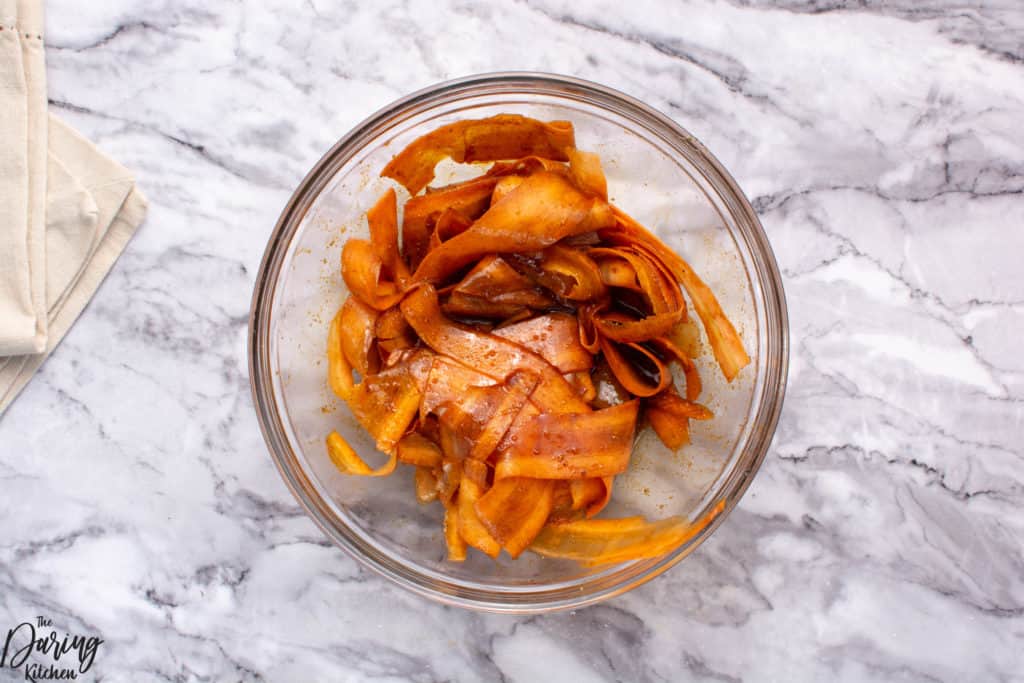 Toss your carrots into the seasoning mixture. Make sure each slice is covered evenly. Cover the bowl with plastic wrap and allow the carrot strips to marinate for 15 minutes in the fridge.
When the carrots are done marinating, line them on your baking sheet. Do not cluster the carrot strips - each needs space to become perfectly crispy.
Put your carrots into the oven. Then, turn down the temperature to 350 degrees Fahrenheit. Cook bacon for 10 minutes, flipping the pieces halfway through.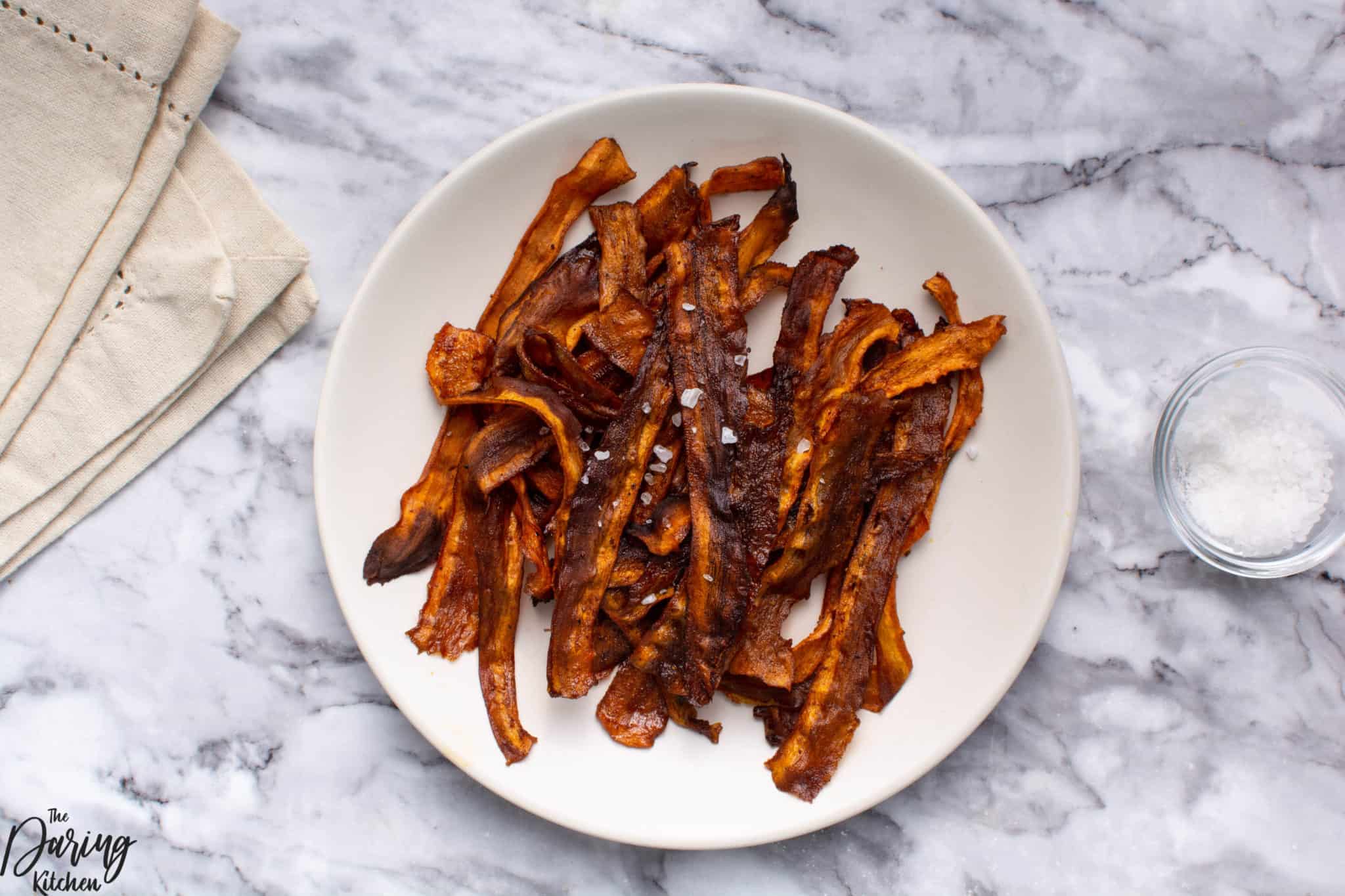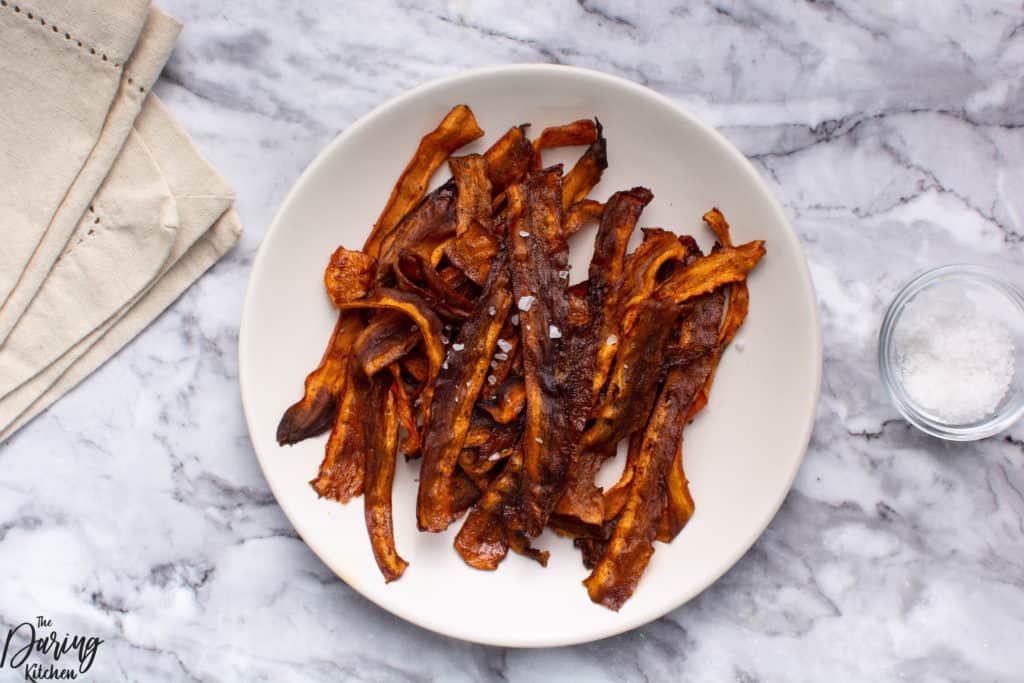 When finished, your carrots should be a little charred, but nice and crispy!
Serve your carrot bacon warm or chilled. Do not cover your carrot bacon. while hot, as that will decrease the crispiness.
Did you love this carrot bacon recipe? Don't be shy to tell me your thoughts on this recipe by leaving a comment below. I'd love to know how this vegan bacon turned out for you.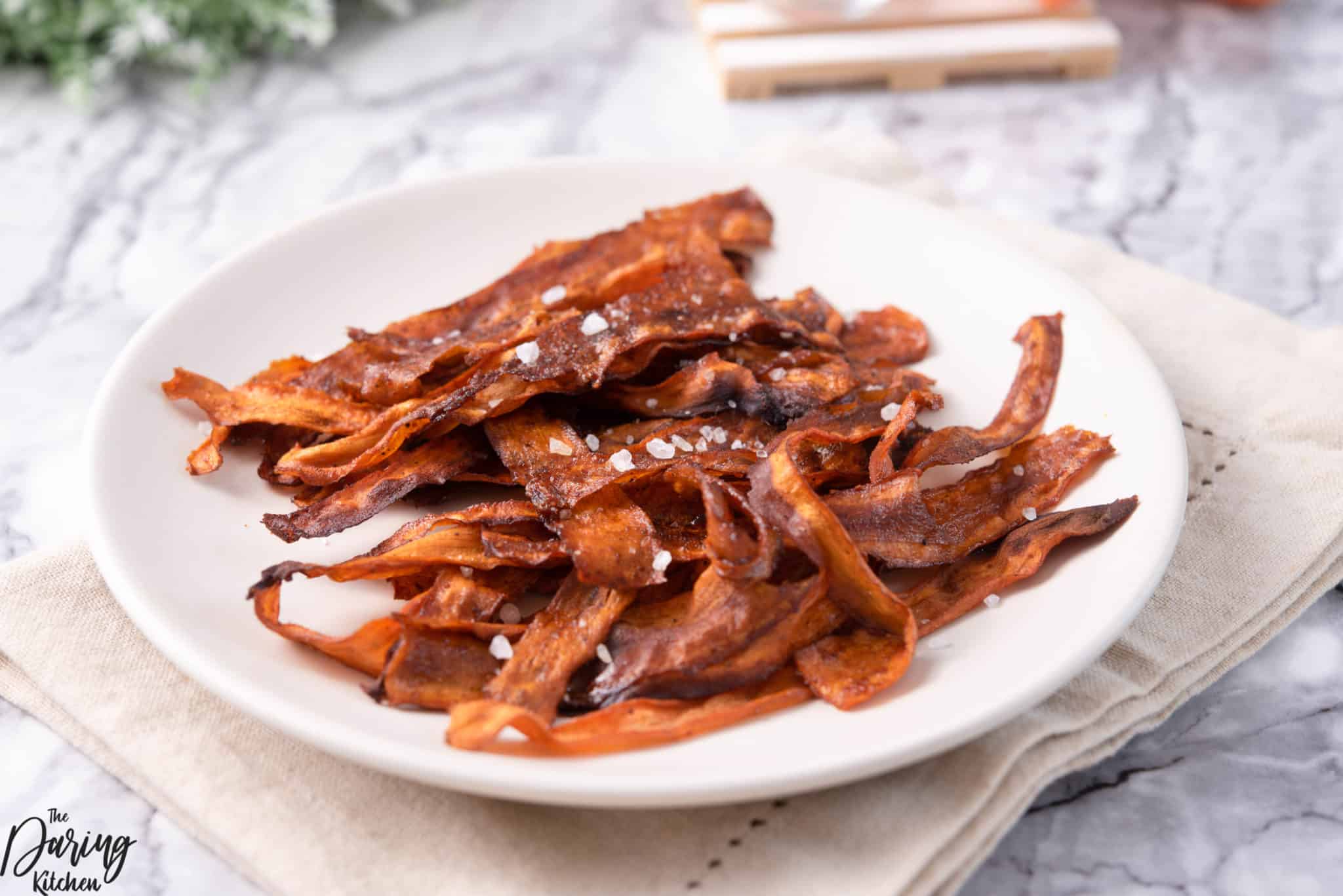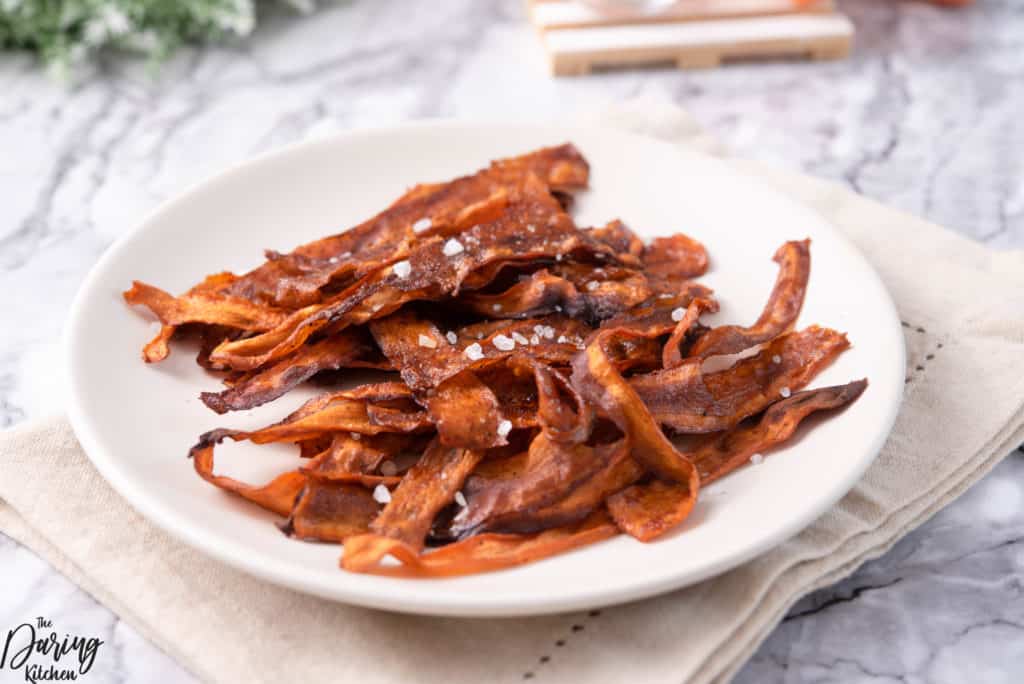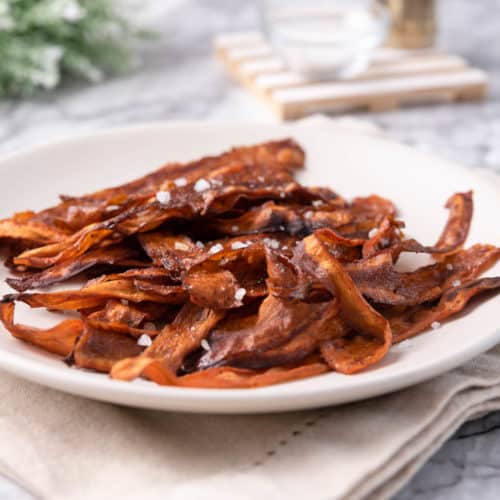 Carrot Bacon
Yes - you can make bacon out of carrots! This gluten free and vegan recipe makes bacon accessible to everyone!
Print
Pin
Rate
Ingredients
2

large carrots

peeled

1 ½

tbsp

olive oil

3

tbsp

balsamic vinegar

½

tbsp

maple syrup

1

tbsp

tahini paste

½

tsp

smoked paprika

¼

tsp

black pepper

½

tbsp

garlic powder
Instructions
Line two baking sheets with parchment paper.

Shave the carrots with a Y-peeler or mandolin slicer.

In a mixing bowl, whisk olive oil, balsamic vinegar, maple syrup, tahini, smoked paprika, black pepper, and garlic powder.

Add shaved carrot and gently stir to coat with the spice mix.

Cover and refrigerate for 15 minutes at least.

Arrange the carrot slices on a baking sheet, in a single layer.

Place into the oven and reduce heat to 350F.

Bake the carrots for 10 minutes, flipping halfway through.
Nutrition
Calories:
180
kcal
|
Carbohydrates:
11
g
|
Protein:
2
g
|
Fat:
15
g
|
Saturated Fat:
2
g
|
Polyunsaturated Fat:
3
g
|
Monounsaturated Fat:
9
g
|
Sodium:
10
mg
|
Potassium:
111
mg
|
Fiber:
1
g
|
Sugar:
7
g
|
Vitamin A:
253
IU
|
Vitamin C:
1
mg
|
Calcium:
26
mg
|
Iron:
1
mg