In this guide, we're comparing two of the most popular spices – coriander and cumin. These two spices are frequently seen in similar recipes and cooking styles, and have developed a reputation for complementing each other quite well. As a result, some confusion has even developed surrounding the differences between these popular spices.
What is Cumin?
Let's start with cumin. Cumin is actually a common moniker for a flowering plant found in areas across the Middle East and India. It is most popular for its seeds, which are dried and used in many cuisines across the world. Cumin seeds are usually found in whole or ground form.
Cumin is popular for its unique taste profile. Of course, describing a taste is quite difficult, and cumin is known for its strong, distinct taste, that is quite noticeable in almost any dish. Its flavor is generally described as being earthy, peppery, and with strong bittersweet notes.
Of course, the taste profiles also differ based on whether you are using ground or dried cumin. The general taste is similar, but dried cumin packs a greater punch, due to its compact form.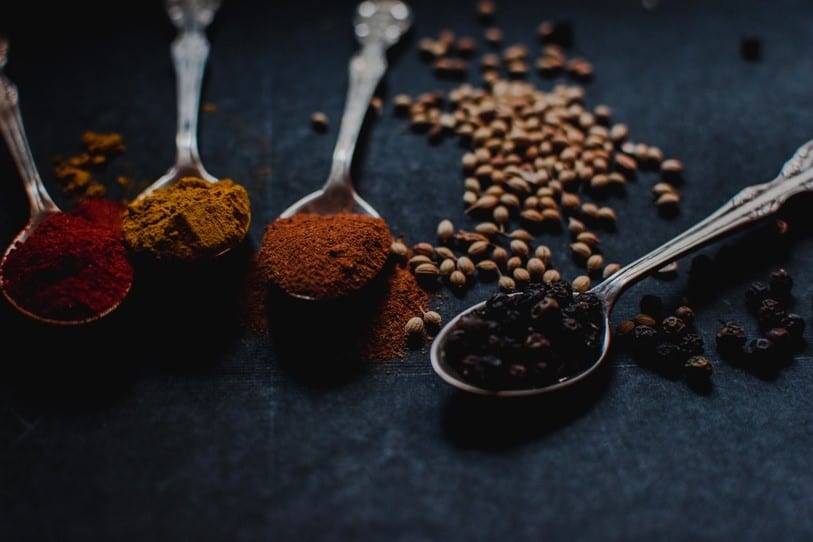 What is Coriander?
Although coriander and cumin are used in similar cooking styles, the popular spices are quite unique.
Coriander is an herb from the herb family Apiaceae. Corianders' uses in cuisine are mostly associated with its dried seeds or its fresh leaves (more commonly known as cilantro).
When most are comparing coriander and cumin, they are referring to coriander's dried seeds, which are most commonly used as a spice. Its leaves have a different application almost entirely, which is why they are more commonly known by a wholly different name – cilantro.
Coriander seeds are known for their earthy, semi-sweet flavor, that also has notes of citrus and floral. Like cumin, it is a popular spice in many dishes throughout the world, specifically in Latin and Indian cuisine (although it has become quite popular almost everywhere).
Cumin vs Coriander
As we mentioned above, cumin and coriander seeds, despite their common associations, are quite distinct spices. Each have very unique flavor profiles that we explained above, and each add their distinct "kick" to any recipe that they are used to spice.
The reason that they are commonly associated because they complement each other so well. As a result, you will see both spices combined in many recipes. Where there's cumin, there's often coriander as well.
Let's compare them both in terms of taste, texture, and cuisine:
Do Cumin and Coriander Taste the Same?
The short answer is no. Although the seeds share similarities, their taste profiles are not the same.
That being said, cumin and coriander are similar in that they are both spices with intense and strong flavor profiles. They both have notes of sweetness, and notes of earthiness, but their overall flavor is quite distinct. As mentioned above, their flavors are better as complements than as substitutions.
Do Cumin and Coriander Look the Same?
Cumin and coriander seeds have very distinct appearances.
Coriander seeds are spherical, and have a bright yellowish-brown tinge. On the other hand, cumin seeds are elongated, and have a "curved" shape. Cumin seeds are darker in color, almost a light-brown.
That being said, the seeds are both typically sold in "ground" form, which appears like a powder. For spicing purposes, you will probably prefer the ground form of both cumin and coriander.
Are Cumin and Coriander Used in the Same Cuisine?
Yes! Cumin and coriander are often used in the same types of cuisines. Both are very popular in Indian, Middle Eastern, and Latin cuisine, but their usages extend far beyond that. The spices complement each other so well that they are often called for in equal amounts.
Do not be surprised if a dish that includes coriander spice also includes cumin.
Nutritional Benefits of Cumin vs Coriander
Cumin Benefits
Cumin is often touted for various health benefits and nutritional purposes. Much of the science surrounding these benefits is inconclusive, and more research does need to be done in certain areas. That being said, there a lot of potential benefits, including:
Cumin contains antioxidants.
Cumin may help control blood sugar.
Cumin fights bacteria and parasites.
Cumin may help lower cholesterol.
Coriander Benefits
Like cumin, the science surrounding corianders' benefits is not always so conclusive. More research does need to be done in many areas, however some of the potential benefits of coriander include:
May help lower blood sugar.
It is rich in antioxidants.
May help heart health.
May fight infections.
May protect skin.
As you can see, both of these areas do contain unsettled science, but the research does look very promising in many areas. Needless to say, there are important benefits of coriander and cumin aside from simply how they taste.
Cumin and Coriander in Cuisine
As has been a running theme in this article, coriander and cumin have complementary flavor profiles and are found in many similar dishes and cuisines. Let's take a look at both:
When to use Cumin?
Cumin is derived from a plant which is most commonly found in the Middle East and in India. As such, it is a prominent feature of both cuisines. It is also a very popular spice for Latin and Mexican cuisine.
It is a prominent feature in all sorts of different dishes and spice mixes, including masala, curry powder, chili powder, and more. Cumin is such a popular spice that you'll find it in many unexpected dishes, and its usage is has effectively penetrated many different cultural cuisines.
When to use Coriander?
Coriander and cumin often go hand in hand. As such, it is popular in many of the same cuisines and dishes as cumin. It is very popular in Middle Eastern food, Indian food, and even in African cuisine.
Coriander seeds add a strong, distinct flavor to almost any dish, and are often used alongside cumin for the complementary flavors. Coriander seeds are commonly used to spice meats, vegetable dishes, soups, stews, curries, and much more!
But, as with any spice, it all comes down to personal taste! The more you use coriander and cumin, the more you will familiarize yourself with their unique flavor profiles, and learn the true versatility of their flavor combinations. They make a suitable addition to many dishes across all sorts of cuisines, and sometimes it just depends on what tastes right to you.
Coriander vs. Cumin – Which is Better?
The final decision, which spice reigns supreme – is it coriander or cumin? The answer is, and you probably saw this coming, it depends.
Both spices bring something unique to the table. Both spices have their own flavor profiles. And both spices have a wealth of recipes and associated cuisines. So the ultimate deciding factor is simply which spice you like more!
Additionally, pitting coriander against cumin is counterproductive, because the spices work so well together! Cumin and coriander have contrasting flavor profiles that elevate one another, and there is a reason they are so closely related in the first place.
Try them out, and see which you like best. One of the joys of cooking is tweaking the spices to achieve your desired taste. It is a great way to make a dish truly your own!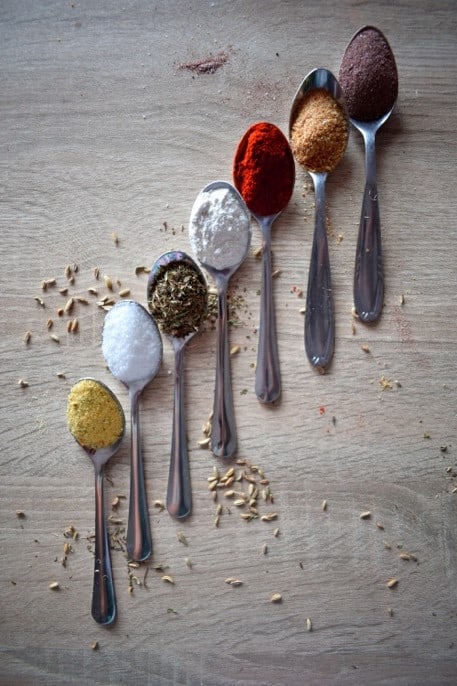 Conclusion
Thanks for reading our guide to both coriander and cumin. We hope we've opened your eyes to the differences and similarities of these complementary spices. They go well together in so many dishes, so consider picking some up today to take your cooking to the next level.
FAQs
Before we wrap up, let's look at some commonly asked questions about cumin and coriander. It is our hope to give you a comprehensive guide to both.
Are cumin and turmeric the same thing?
No, they are not. Although they are quite often confused, because they are both so commonly used in curry dishes, and associated cuisine. Like cumin and coriander, they are quite different, but have complementary flavor profiles, which is why they are so closely associated.
Are coriander and cilantro the same thing?
Technically, yes. However, cilantro is the generally accepted name for the fresh leaves of the coriander plant. "Coriander" is generally how people refer to coriander's dried seeds. So while they are technically the same thing, they are most often used to refer to different things.