If you're a fan of Japanese food, you know that the base of Japanese cuisine depends on a secret ingredient that brings a great depth of flavor or umami to the food. That secret ingredient is none other than dashi.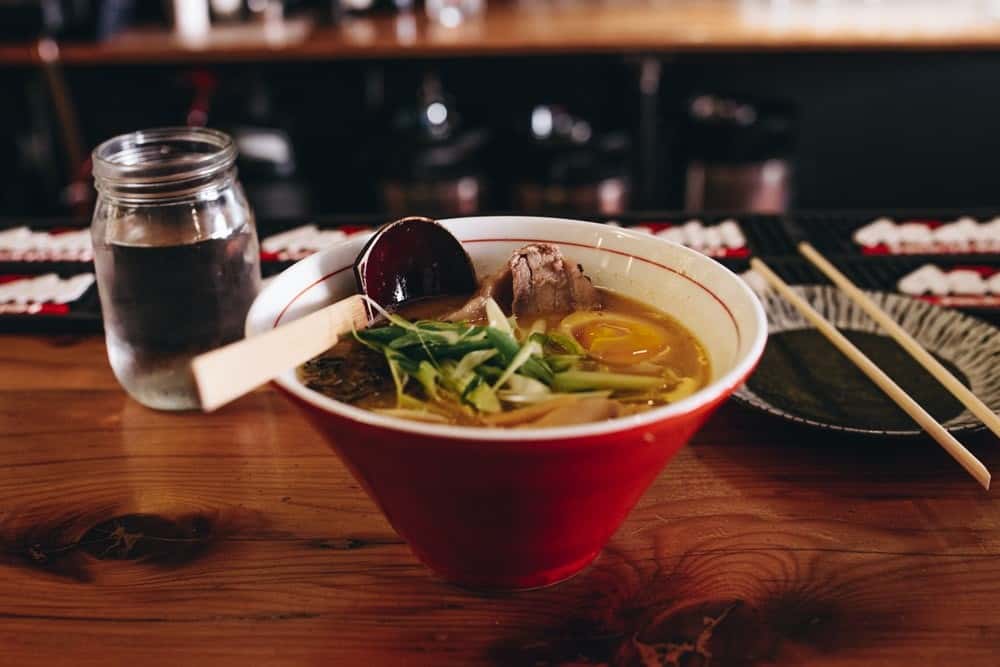 But, before we begin, do you know that a food law exists in Japan? You might be interested in giving this a read - Shokuiku – a Japanese food education.
What Exactly Is Dashi?
In simple terms, dashi is used as a base stock for several lip-smacking varieties, including soups and noodles. Additionally, it is also used as a flour seasoning for recipes like takoyaki and okonomiyaki.
But, what exactly is it made of?
Dashi uses three ingredients: bonito flakes (smoked and flaked), edible kelp or kombu, and water. The process involves steeping and simmering the bonito flakes with kombu in boiling water for about 3 to 5 minutes. Once done, you need to strain everything, and the resulting broth is dashi.
What is Umami in Dashi?
Umami is the key to dashi's exotic taste. It is known as 'the 5th flavor' that follows other common flavors like sweet, sour, salty, and bitter.
Agree or not, dashi is the reason behind the invention of a specific taste receptor, i.e., umami. There are two types of umami – nucleotides and free glutamate. The latter is also known as basal umami. Foods rich in basal umami include apples, miso, soy sauce, peas, walnuts, and much more.
On the other hand, nucleotides are known to be synergistic umami. They play the role of enhancing the umami flavor that is already present in glutamate-rich foods. Dried shiitake mushrooms and Katsuobushi are enriched with nucleotides.
Adding a small quantity of these foods or any other food rich in nucleotides to the foods that contain glutamate will make the umami flavor dominant by at least eight times.
So, if you're after an intense umami flavored dashi stock, simply combine katsuobushi with kombu or dried shiitakes with kombu (if you want it to be vegan).
Top 5 Amazingly Easy Substitutes for Dashi to Complete Your Japanese Dish
While cooking, it is very common to find your pantry lacking the instant dashi or some of the ingredients to help make you homemade dashi. Your first instinct at this time will be to step out and buy the required supplies.
But wait. What if we told you that you could use some great alternatives to get the same savory flavor as dashi? Yes, there are a few dashi substitutes that you can use whenever you run out of dashi.
Making dashi is extremely quick and easy. However, if you don't have kombu or bonito flakes in your pantry and still aim for a pleasant, savory flavor, these amazing dashi alternatives can help you achieve that.   
1. White Fish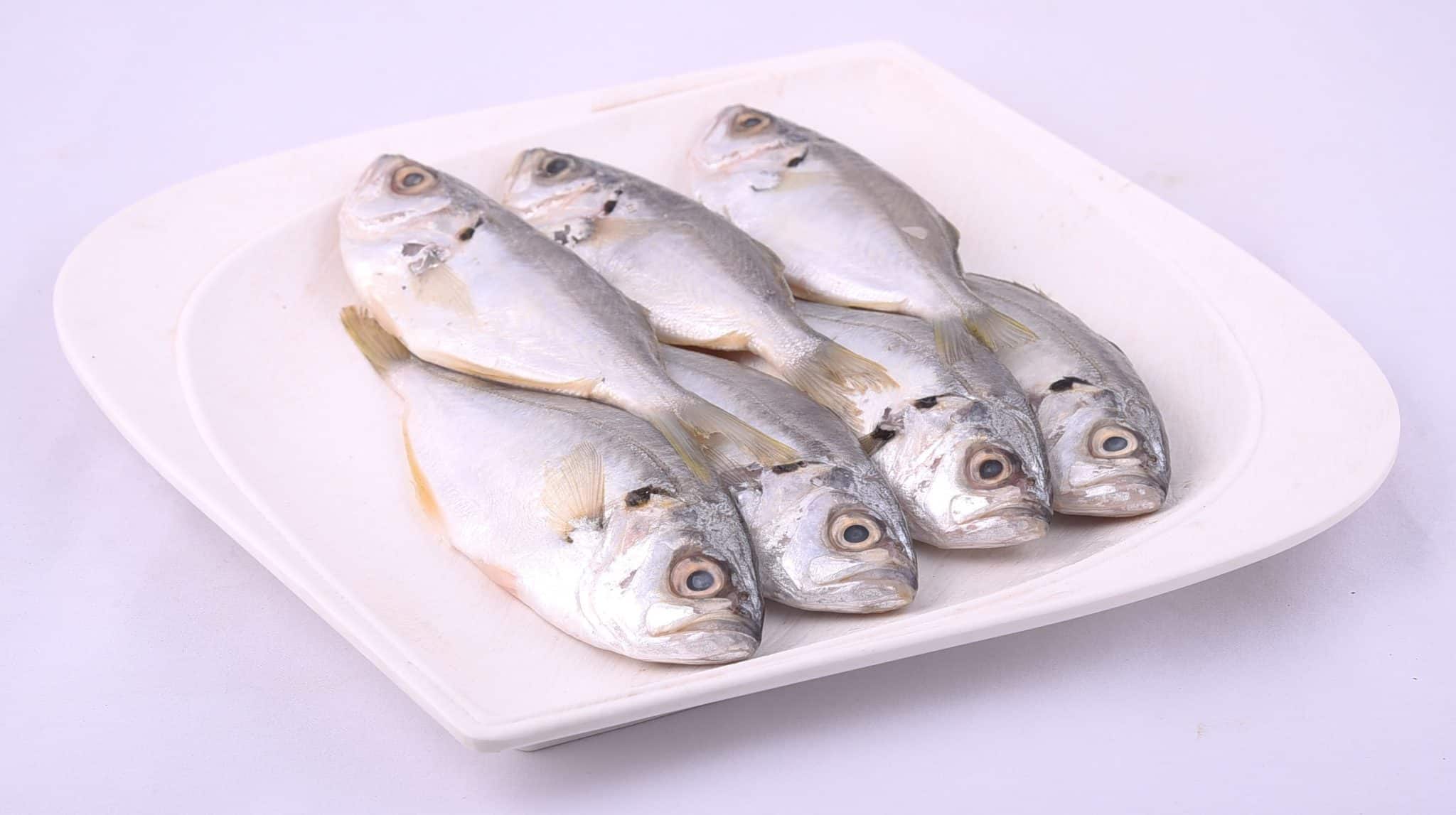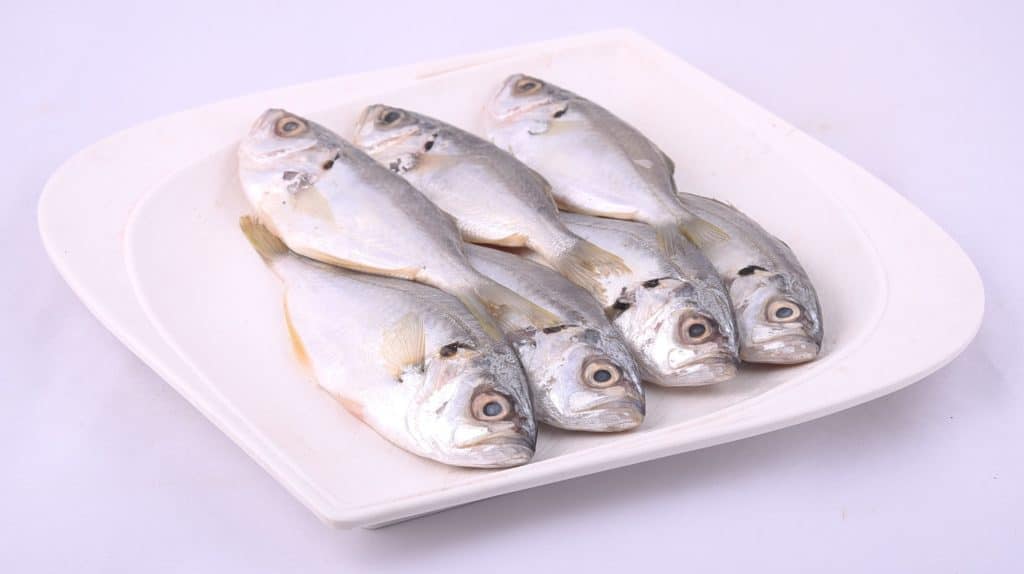 An important aspect to consider while choosing a dashi substitute is the base of the flavor. Here, it is seafood, particularly fish. This means you are free to use fish to recreate that umami taste.
However, not every fish will yield the best results. Remember, bonito flakes are considered to be white fish. So, choosing any other mild, non-oily, white-meat fish should be your preferred substitute. Red meats, on the other hand, can overpower your dish.
Some white meat fish includes catfish, tilefish, halibut, bass, cod, haddock, and snapper. You can make various creative recipes out of white fish, one being the white fish cake.
Do not consider mackerel or tuna as they have an intense fish flavor that can dominate the overall flavor of the dish. You can further prepare the stock by simmering the head and bones in boiling water along with the aromatics like garlic, leeks, onions, and celery. You can swap the same quantity of white fish as dashi, bearing in mind your preferred taste.
2. Shellfish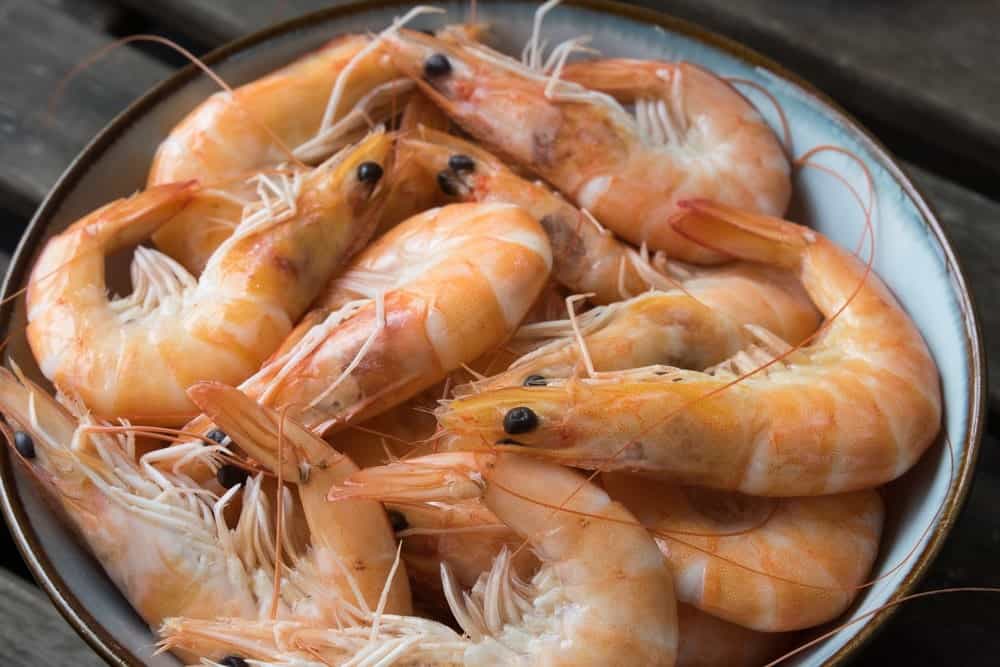 Now, if you don't have white fish, the next go-to option is shellfish. If you have prawns or shrimp in your freezer, you can consider using scraps from them to make a dashi substitute. This will give you the seafood-based flavor even without using fish.
The preparation is similar to that of white fish. Dice your aromatics first into small cubes. Mince the garlic. Once done, sauté the aromatics (do not add garlic at this stage) with the scraps for around 15 minutes, or until you get a good brown color.
At this time, add the garlic and stir-fry everything again for the next couple of minutes. Then add water and let it simmer for around one hour. You may also consider adding white wine, tomato paste, thyme, and black pepper to get the flavorful dashi taste.
After an hour, pour the recipe into a bowl while sieving it. Extract the broth while discarding the rest. The resulting broth can be used as a dashi substitute.
However, using this alternative is a bit time-consuming. This is because, unlike fish scraps, shellfish scraps take more time to extract the flavor. The quantities of fish will remain the same.
3. Shiitake Mushrooms and Dried Seaweed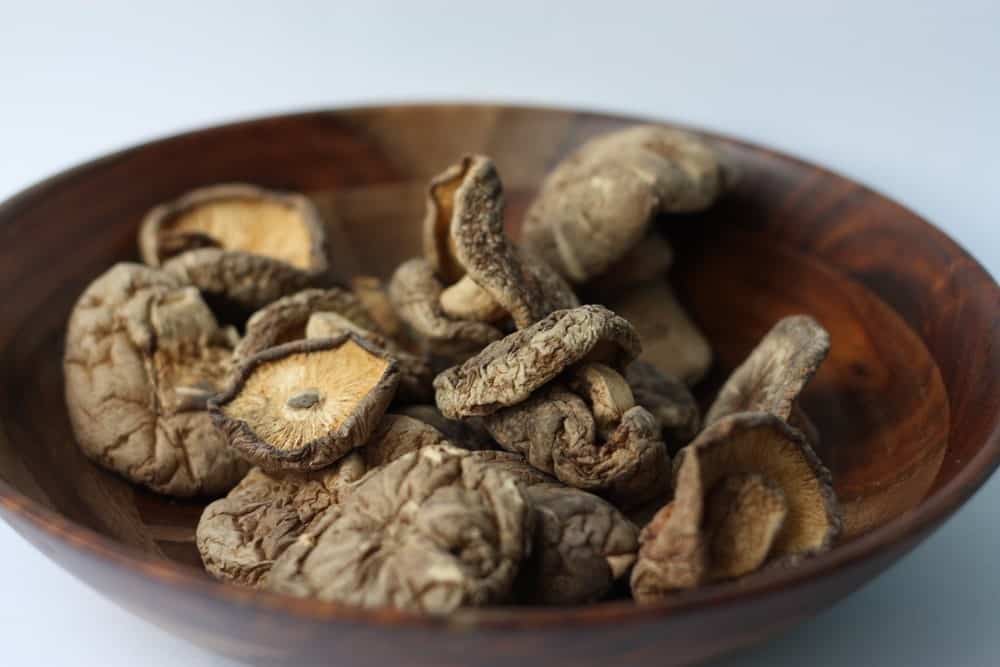 Our vegan community is going to love this substitute. After all, it is made from kombu and shiitake, i.e., seaweed and mushrooms. Isn't that great?
If you have mushrooms and some packed dried seaweed at home, simply follow the instructions mentioned on the package. Mix kombu with water and leave the mixture to soak for 30 minutes. Don't heat it. Feel the leaves with the help of a spoon to identify if they are slippery.
Once they are soaked for 30 minutes, bring the mixture to a boil and let it simmer for the next 10 minutes. In the meantime, check if you need to add a little water to get the quantity of stock you desire.
Similarly, you can use the liquid from the soaked shiitake mushrooms as your dashi substitute to get the enriched umami flavor. Make sure to check by pinching the mushrooms and see if they're soft enough. Simmer for around 10 to 30 minutes, and it's good to go.
Last, you may also consider using the vegetables of your choice. Boil them for around 20 minutes and later strain all the broth. Sprinkle salt and pepper, and your veggie stock dashi substitute is ready to be used. However, note that it is not advisable to use veggie scraps as the peelings and damaged parts can create a bitter taste. Just like with the fish alternatives, you can feel free to use the same volume of dashi required.
4. Chicken Broth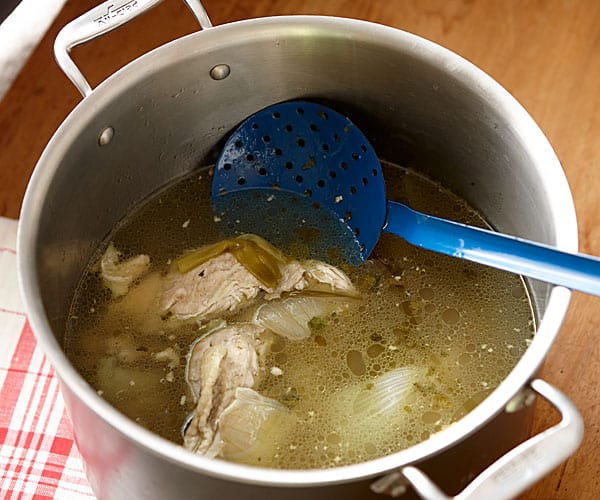 Chicken broth is one of the easiest and fastest dashi substitutes that can absolutely serve as your soup-base. Also, the probability of having it in stock is much more. Just make sure that the broth is a little refined than it actually is.
You won't get the exact 'taste of the sea,' but it turns out to be a great alternative as emergency dashi. After all, it brings the much-needed umami taste.
However, we won't suggest using beef broth or stock as it comes with an intense taste that can overpower dashi's simplicity. You can use a homemade soup broth in equal parts to dashi broth.
5. Powdered or Cubed Broth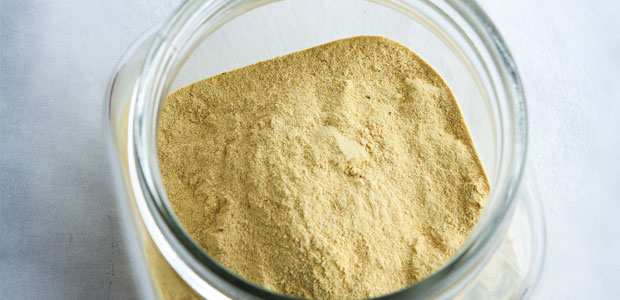 Using powdered or cubed broth is one of the easiest ways to make dashi stock. You have a variety of options – chicken, fish, shrimp, use whatever is handy. However, avoid using beef or pork options for cube or powdered broth as it can overpower the dashi taste.
These cubed or powdered versions of broth are already flavorful, so add more liquid than required. Be sure about the quantity; you don't want to lose its original taste or end up adding salt instead. To substitute this kind of broth for dashi, follow the instructions on the package to prepare the broth as usual. Then taste it and add more water as desired.
Frequently Asked Questions
Is dashi the same as fish sauce?
No, it's not the same. Fish sauce is made from anchovies and has a strong salty taste. On the other hand, dashi is made from seaweed and bonito flakes.
What can I use as a substitute for bonito flakes?
You can substitute bonito flakes with some shellfish, preferably prawns or shrimp. For vegans, using shiitake mushrooms can give the desired umami flavor to your dish.
Is dashi stock healthy?
The health benefits of dashi stock vary depending on what it is made from. Using the actual ingredients like katsuobushi can make it super healthy. It is rich in amino acids, has an anti-aging effect, and also helps in losing weight.