Peas and beans. They both arrive into the world encased in green pods and once released from their safe little chamber, these two types of seeds might look quite similar as well! Tiny and round or ovular, peas and beans are miniature powerhouses. They can either grow an entirely new plant or be a nutritious bite for humans and animals alike.
Peas, beans, and other pod-producing plants like lentils and alfalfa are members of the same flowering plant family Fabaceae, also known as the legume family. Many legumes look wildly different from one another, but then again, there is the case of peas vs. beans. What exactly are the differences between these two?
Let's get into how these two tasty pods are alike one another and find out exactly what sets them apart as we discuss all things peas vs. beans!
What Are Peas?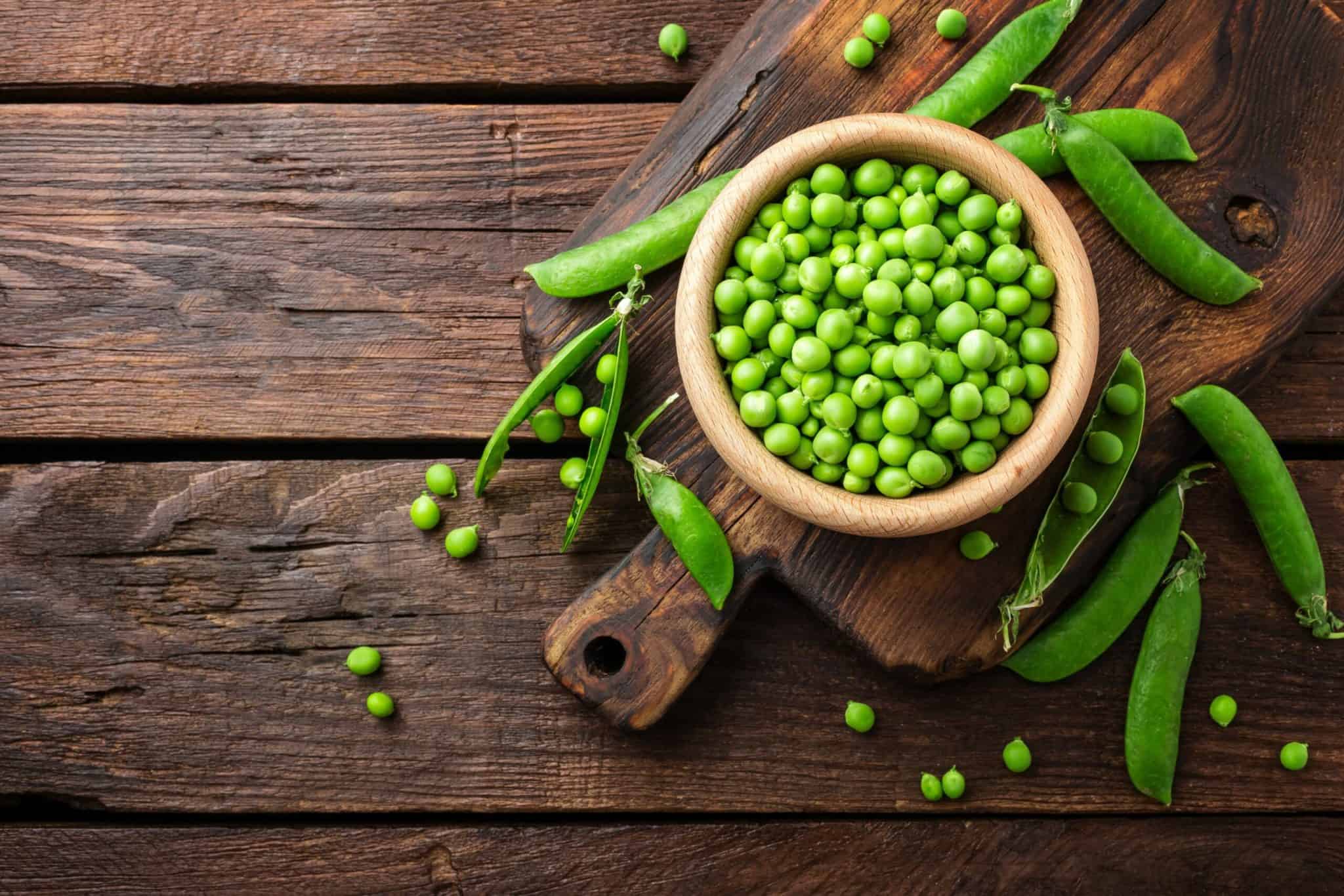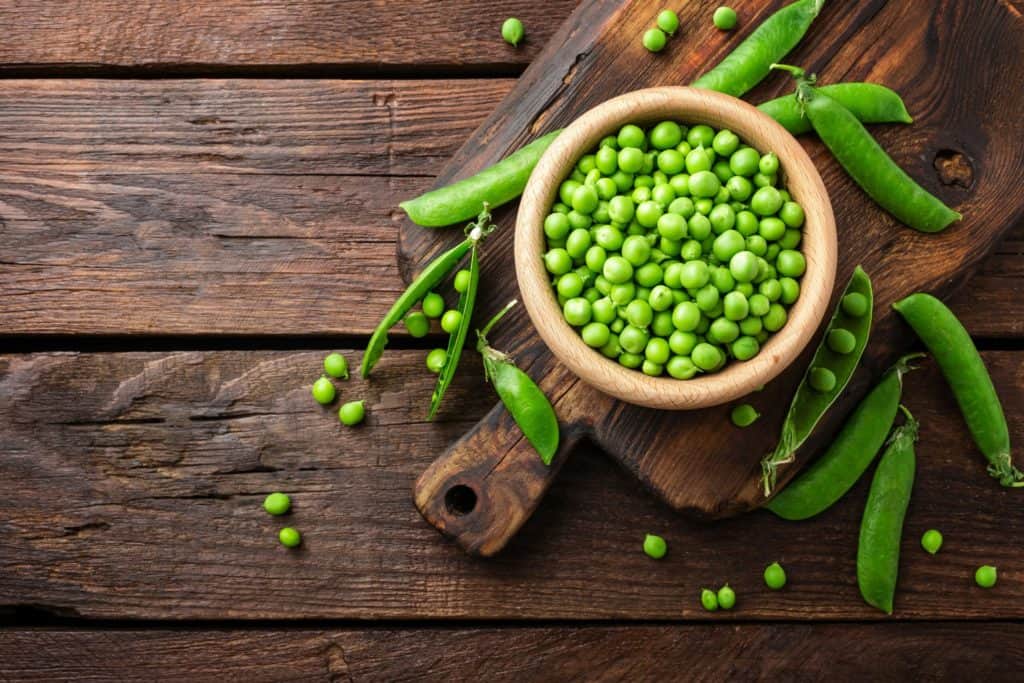 Peas belong to the species Pisum sativum, of which there are a few main varieties. The peas themselves are actually the green seeds found within the fruits of pea plants, which are known as pods. In some cases, this outer pod is edible, while in other cases, only the peas inside are eaten. It should be noted that there are plenty of other legumes which claim the "pea" title without actually being peas. For example, the black eyed pea technically falls into the classification of beans, which we'll get to in a moment.
While the pea technically meets the criteria for being a bean (a seed within a pod), the word pea specifically refers to members of Pisum sativum, therefore we can consider the pea to be its own item.
A pea plant may either grow low to the ground as a bush variety, or as a pole variety, which climbs up and around its surroundings. Pea vines produce tiny, thread-like ends which are capable of twisting around nearby objects, allowing the plant to support and lift itself as it grows.
Peas Through the Years
Out of all of the fruits and vegetables we know of, peas have arguably played one of the most important roles throughout history. Not only have they been a staple of the human diet for thousands of years, but they have even played a role in the advancement of our understanding of science and technology!
Czech scientist Gregor Mendel made peas all the more famous in the mid-19th century as studied them carefully to further the field of genetics. Then, just about 100 years later, peas were at the forefront of the frozen food movement launched by Clarence Birdseye, making fresh produce all the more accessible to people all over the world.
Types of Peas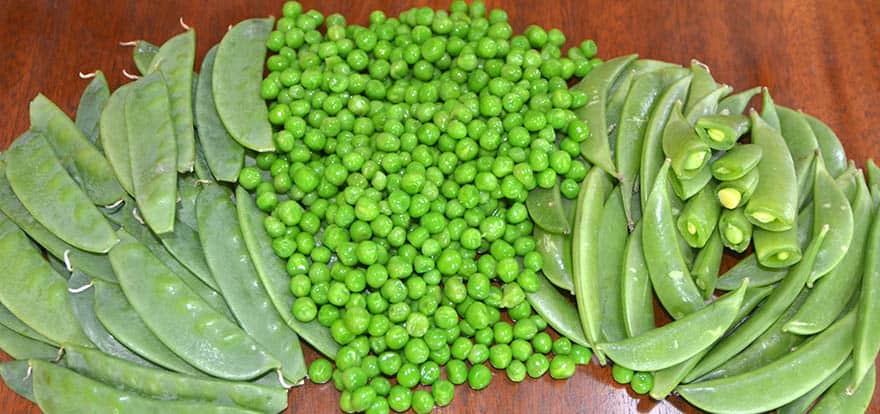 With all of this popularity throughout time and history, you might there we would have tons of peas to choose from. Ironically enough though, there are actually only three types of true peas:
English Peas: which are also known as shelling peas or garden peas and do not have an edible pod.
Snow Peas: which are a type of sugar pea and have a flat and broad edible pod.
Sugar Snap Peas: which are also a type of sugar pea, which have a thick and crunchy edible pod.
What Are Beans?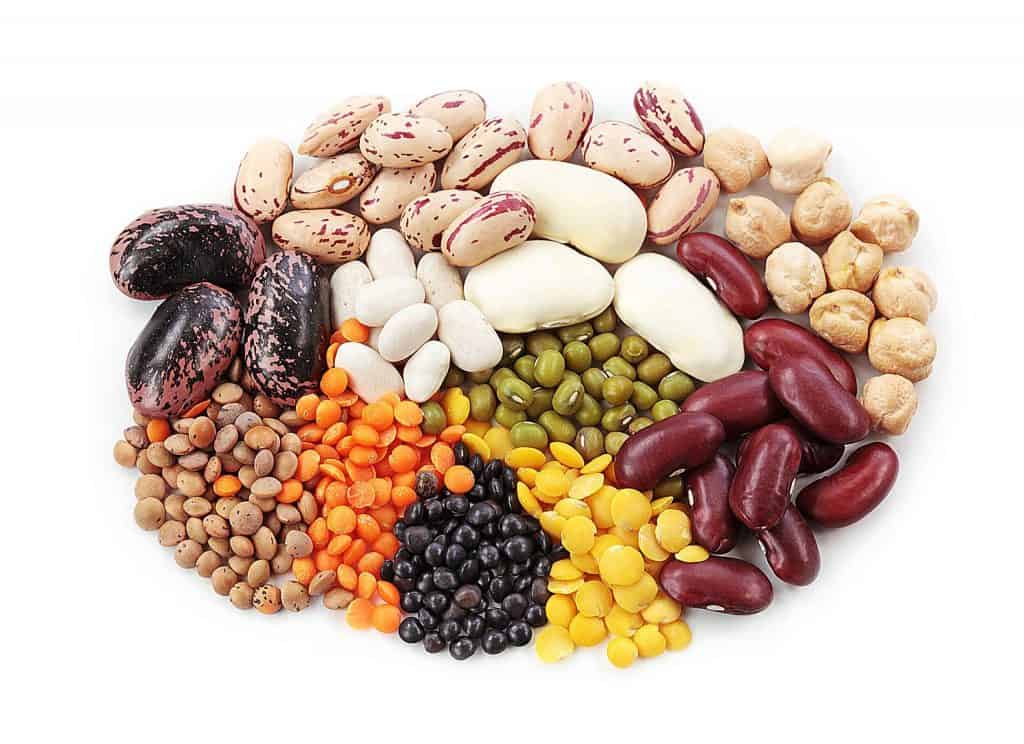 The bean family is most often considered to be plants of the genus Phaseolus, especially the species Phaseolus vulgaris, also called "the common bean". This species produces several varieties which are incredibly different from one another. However, there are also plenty of other beans which do not fall into this classification, therefore the term "bean" is a far more inclusive one than the term pea!
The bottom line is that beans possess the following characteristics: edible seeds (the actual beans) which grow inside an outer pod, which may or may not be edible depending on species and maturity.
Some beans are eaten fresh while they are young, while others are allowed to ripen fully and are used for drying. Dried beans are a staple food in cuisines all over the world for the fact that they are a rich source of plant-based protein, making them an affordable and nutritious meat replacement.
Just like pea plants, bean plants also may grow in either bush or pole varieties. While bush varieties may seem more prolific, the truth is that these types of plants tend to produce all of their yield at once, as opposed to pole beans which produce less fruit at one time but have a longer window for production.
Do Beans Have Toxins?
This is a common concern, as you may have heard of the importance of soaking beans prior to cooking, so as to remove said toxins. As it turns out, the culprit is just one toxin in particular: a lectin known as phytohaemagglutinin. Don't worry, we're not going to make you try to pronounce that, and to be honest, we didn't attempt it either. This nearly unspeakable word is definitely one worth talking about though!
Lectins in general are known for causing digestive distress, and are the very reason that beans are the punch line of so many jokes. Phytohaemagglutinin is one specific type of lectin which has especially severe consequences, however, and can induce food poisoning-like symptoms after exposure to just a mere few beans! Red kidney beans have the highest levels of this compound, while cannellini beans and black turtle beans also have a decent level as well.
The good news here though is that heat destroys this toxin, rendering the beans safe to eat. This is where the concept of soaking beans comes into play. In addition to reducing their overall cooking time, soaking beans for several hours prior to cooking helps to remove some of the lectin--just be sure to toss out the water they soaked in and don't use it for anything else! When cooking the beans, be sure to cook them long enough and hot enough until they are cooked through. The outer shells should be soft, and the interior of the beans should be creamy all the way through.
Types of Beans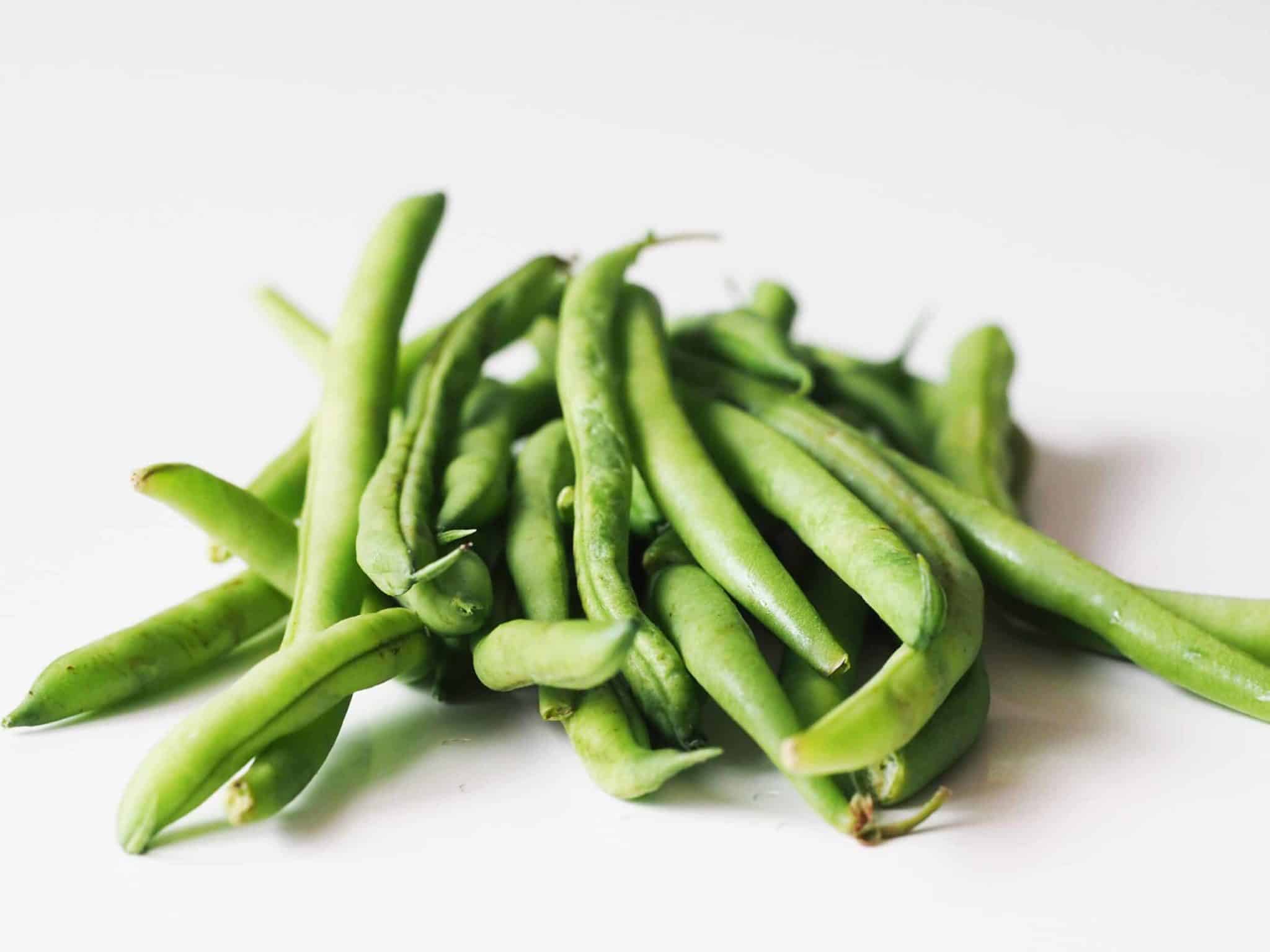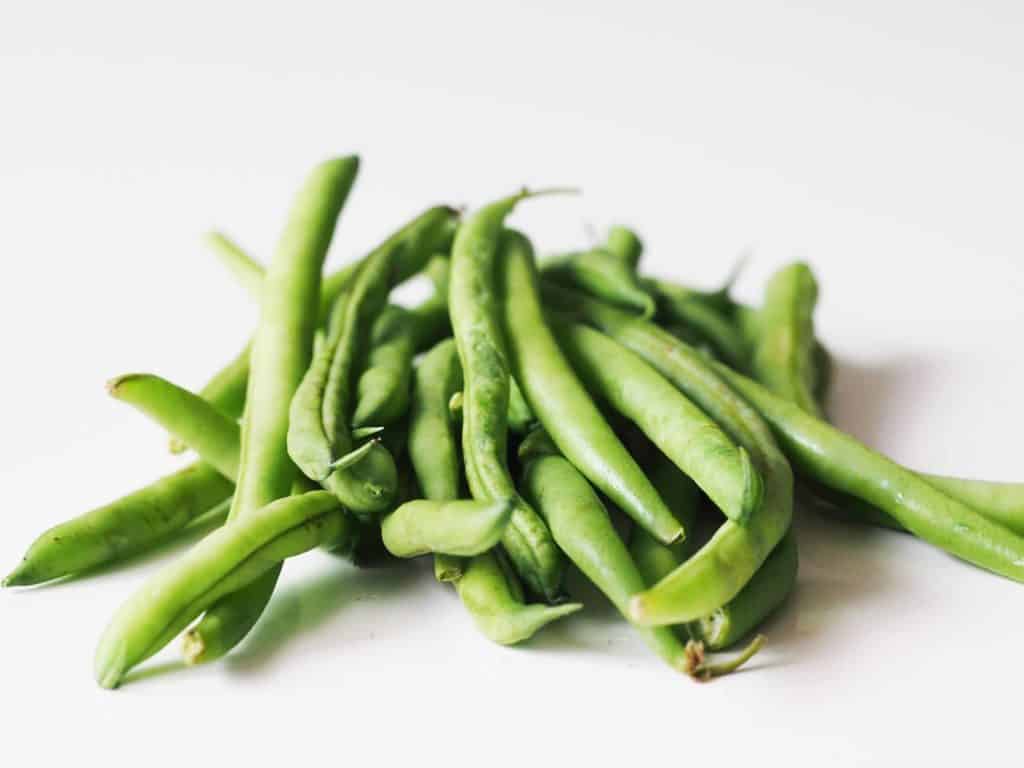 In stark contrast to the skimpy three varieties of peas, the types and classifications of beans are far more numerous--and complicated! For purposes of simplification, we've arranged them into the following three categories and given some common examples of beans in each:
Beans from the Genus Phaseolus:
Black Beans: also known as turtle beans, are shiny, black-shelled beans which are ubiquitous in Latin American cuisine.
Kidney Beans: may be a deep red color or speckled and are often found in dishes such as chili and the popular Creole dish red beans & rice.
Pinto Beans: are known for their speckled appearance and are often used to make refried beans.
Cannellini Beans: also sometimes called white kidney beans, these beans are nutty and creamy and often found in classic minestrone soup.
Lima Beans: have a pale coloring and creamy consistency which earned them the alternate moniker, butter beans!
Cranberry Beans: also called borlotti beans, these beans arguably the most beautiful--often with hot pink patterning on the seed pods and the beans themselves, which unfortunately disappears as the beans cook.
Green Beans: rather than being one specific variety of bean, the term "green beans" actually refers to any type of bean which is picked and eaten before reaching maturity. At this point, the pods are green and edible, and the seeds are soft and underdeveloped. Green beans are also called French beans, string beans, haricots verts, and wax beans–to refer to yellow-podded beans specifically.
Beans From Other Genera
Beans are by no means limited to the list above! There are plenty of other legumes which we consider beans, but just happen to botanically fall within different genera. For example, mung beans and black eyed peas (named peas but are technically beans!) are members of the genus Vigna. Fava beans, commonly called broad beans, belong to the genus Vicia, while the garbanzo bean (also called the chickpea!) is on its own in the genus Cicer.
Beans Which Are Not Actually Beans!
Finally, we have things which are called beans, but are not even actually part of the legume family at all! Cocoa beans are the seeds of a fruit which is considered a berry, while coffee beans are the seeds of a fruit known as the coffee cherry. Those things we call vanilla beans are actually vanilla pods, the fruits of a specific type of orchid, each of which contains tons of tiny black specks which are the vanilla seeds!
Comparing Peas and Beans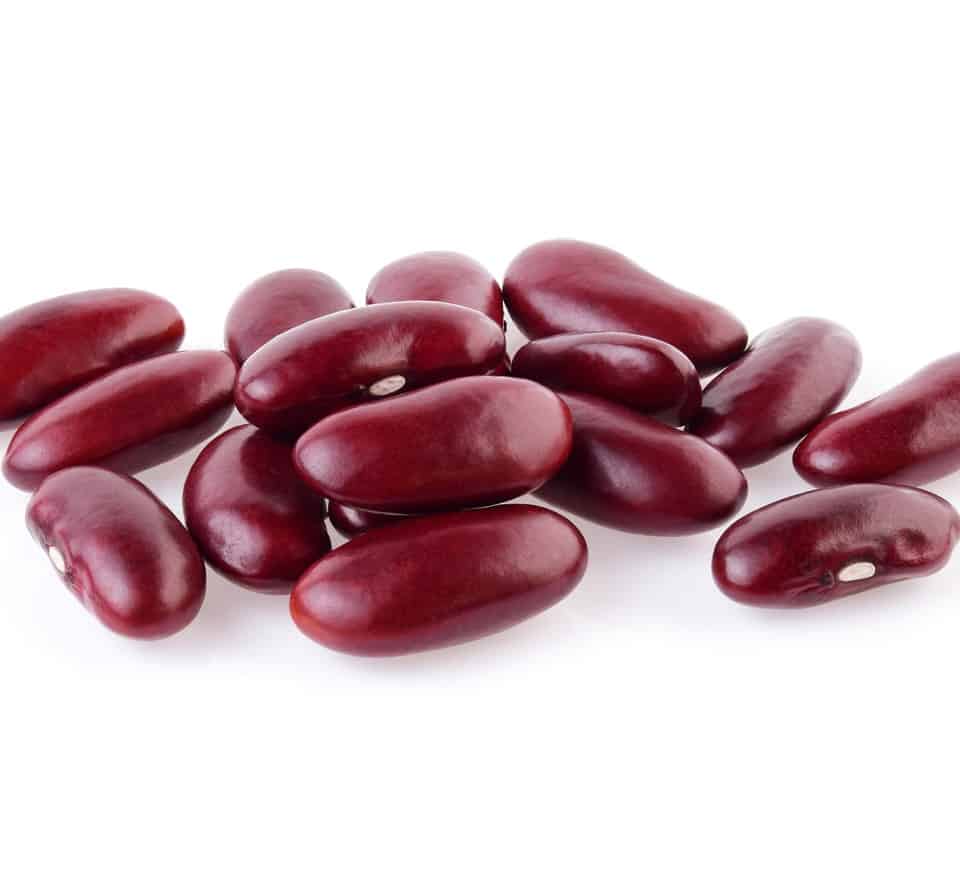 Now that we have a deep understanding of peas, beans, and the specific types of each, we can move on to the ways in which these legumes are similar, and most importantly, what sets them apart!
Similarities Between Peas and Beans
Both peas and beans are in the same family Fabaceae, also known commonly as the legume family.
Both beans and peas grow in both climbing and dwarf varieties, meaning they may climb up and over structures such as a fence or a trellis as they grow, or they may sprawl low and close to the ground.
In terms of appearances, fresh pea pods and young bean pods can look quite similar–slender and green with a distinct seam down the middle.
Both peas and beans are the edible seeds found inside the fruit (the pods!) of their respective plants.
Key Differences Between Peas and Beans
Classification
While peas and beans are in the same family, the classification similarities stop there as they are in different genera. Peas are members of Pisum while beans belong to Phaseolus.
Growing Preferences
These two plants may look similar, but they have wildly different growing preferences! Beans typically prefer hot, sunny weather while peas need cooler temperatures. Some peas, such as snow peas, can even tolerate frost exposure and therefore are able to be planted in the shoulder season between winter and spring, while beans grow happily well into the summer months.
Appearance
Since all bean pods start out green, young beans and peas can look quite like one another. However, as beans and peas mature, the differences become quite apparent. Most pea pods are green, with the occasional purple or yellow variety, and the peas inside are almost always green.
Bean pods, on the other hand, come in a huge range of colors and textures of both the pods and the seeds inside. Bean pods may be green, brown, purple, yellow, green, or a mixture of colors while the beans themselves, may be white, black, yellow, or red, and even sport hot pink tie-dye patterning, as is the case with cranberry beans!
Cooking and Eating
Any of the pea varieties are delicious raw and may be eaten fresh from the plant, however, peas unfortunately have a very short shelf life. For this reason, canned and frozen peas are quite popular as these methods serve to increase the shelf life of the fresh peas.
Green beans, the young and immature pods of bean plants, may be eaten raw, but beans in any other form, whether fresh beans or dried beans, must always be cooked due to that lectin content. Many beans, such as kidney and pinto beans, are dried as a preservation method as this makes them shelf stable for years.
Final Thoughts on the Differences Between Peas and Beans
Peas and beans might be two of the most popular legumes, but as you can see, they are certainly not created equal!
While it's entirely possible to have a pea pod and a young bean pod next to one another and be unsure of which is which, the truth is that these two podded vegetables are different in many ways. While there are only three main types of peas, the number of bean varieties is almost countless, and they come in a wide array of colors and patterns.
Need some ideas for how to cook either beans or peas? Be sure to check our favorite bean recipes such as our Black Bean Tacos and see some tips for How to Cook Peas.