Substitution is an art that all home-chefs seek to master. Effective substitution requires a knowledge of many different flavor profiles, which helps you elevate your cooking in more ways than one. In this article, we're checking out the top substitutions for one of the world's most popular herbs – dill.
What is Dill?
In order to understand how to substitute dill, you need to have a foundational knowledge of dill itself.
Dill is a fresh herb with a vibrant green color, and soft green leaves. It almost resembles a feather with its many leaves. The plant itself is commonly sold an herb (also referred to as "dill weed"). However, the plant also produces seeds, which are sold as "dill seeds", and used as a spice.
Dill is known for its distinct flavor, but this flavor is also determined by how you buy the dill, be it fresh, dried, or in seed form, which we'll examine next.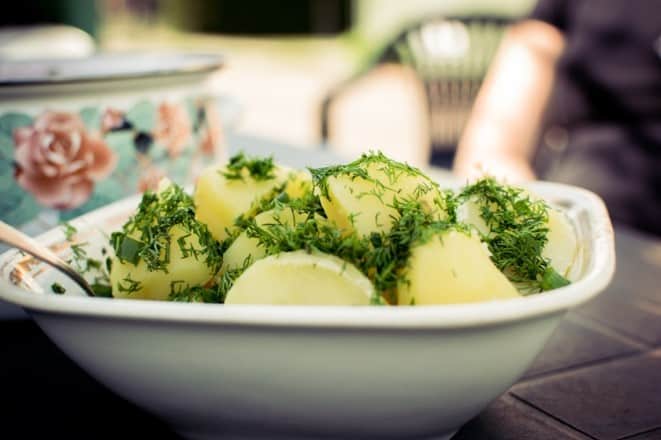 Dried vs Fresh Dill vs Dill Seeds – Difference and Taste?
All dill is not alike. In fact, there are rather significant differences between the three major types of dill – weed, dried, and seeds.
Dill weed is known for its distinct flavor. It has a "fresh" taste, similar to an herb like parsley, but has very distinct notes of anise and citrus. It used to flavor many different dishes.
Dried dill has similar flavor notes, but it actually loses a lot of the distinct dill flavor during the drying process. As such, most chefs would not recommend dried dill unless convenience is your ultimate goal.
Dill seeds have a taste somewhat similar to dill weed, with several important distinctions. Dill seeds are also known for their hints of anise and citrus, but also contain strong notes of caraway. Additionally, dill seeds are known to have a much stronger flavor than dill weed, and are a preferred spice when you want the flavors to really pop.
Although dill seeds and dill weed can be substituted, it is not generally recommended.
As a result, most of our substitutions below will apply to dill weed.
5 Dill Alternatives
Fennel
One of the top substitutes for dill is fennel. Fennels is an ideal substitute because it shares many of the same flavor notes. Most notably, fennel also contains notes of anise.
On top of this, fennel has an appearance that is quite similar to feathery dill weed. This texture makes it suitable for garnishing and flavoring most of the same dishes as dill (meats, veggies, fish, etc.).
Rosemary
Rosemary makes a pretty good dill substitute as a garnish, or to add flavor to various meat or veggie dishes. Rosemary has a flavor that is somewhat similar to dill, but lacks the trademark "anise" flavor. Rosemary has an earthy, peppery, pine-y, and overall "woodsy" flavor that really makes it stand out in a dish.
It's not the perfect dill substitute, but you can use it in much the same way you would dill weed, and it definitely adds a noticeable flavor to any dish.
Thyme
Thyme is a great dill substitute, and it's likely that a home-chef will have some thyme on-hand. Thyme also lacks the distinct anise flavor of dill, but it contains a similarly strong flavor that will be a good addition to many of the same dishes.
Thyme is popular for its sharp, earthy, pepper-y flavor that really stands out in a dish. And unlike dill, it doesn't lose its flavor when heated. The taste isn't quite as similar as many other options on our list, but it will definitely work in most of the same dishes.
Parsley
Fresh parsley makes a great dill substitute. Dill is often compared to parsley in that they both offer the "fresh" flavor of a green herb. The main difference between the two is that dill has a noticeably stronger flavor (thanks to its notes of anise and citrus).
But if you're looking for an herb or garnish that won't overpower a dish as much as dill, then parsley is a safe bet. Parsley is great as a garnish, but it's also used for adding flavor to all sorts of meats, vegetables, soups and stews, and more!
Tarragon
Tarragon is another great substitute for dill because of the strong notes of anise. It actually tastes quite similar to dill overall, both packing that fresh taste. Tarragon can be used to flavor dishes in much the same way as dill. In fact, tarragon actually keeps better at high heats, so it won't lose flavor as you cook it.
The only problem with tarragon is that most people are rather unlikely to have fresh tarragon on hand! But if you do, it might just be the best dill substitute there is.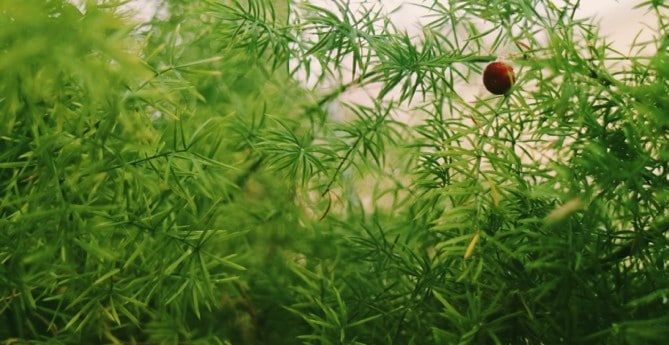 Conclusion + Top Substitutes
There you have it! 5 herbs that you can substitute for dill in a pinch. Each herb has its own unique mix of flavor and texture, and each substitute brings something different to the table. In fact, it will be a mostly subjective decision as to which substitute is the best.
If we had to pick the best dill substitute, we'd have to give it to fennel. Fennel and dill share the same strong notes of anise, and similar taste profiles overall.
Additionally, the two plants share remarkably similar textures with their "feathery" leaves. Fennel works great in almost all the same culinary situations as dill!
A close runner-up is tarragon. Tarragon also shares many similar flavor profiles to dill, including the classic "anise" flavor. And as a bonus, it doesn't lose flavor when heated.
But it's up to you! We provided many options on our list that range from mild to bold flavor profiles. And if you can't decide, mix it up! Half the fun of cooking is experimenting to see what works.