It's no secret that old bags of brown sugar have a crafty way of hiding in plain sight in a kitchen cupboard. When you're almost certain you finished a bag a while ago, you suddenly stumble upon this half-opened container of brown sugar while you're tiding up the pantry or cupboard. Engulfed in a wave of confusion, you then wonder, 'does brown sugar go bad?'
It's a no-brainer that brown sugar lasts a long time. The million-dollar question is, 'how long?' Furthermore, it tends to clump after storing it for a while, and it's not obvious as to whether hardened brown sugar is safe for consumption. With that being said, if you'd like to know the answers to these questions, and much more about brown sugar, read on!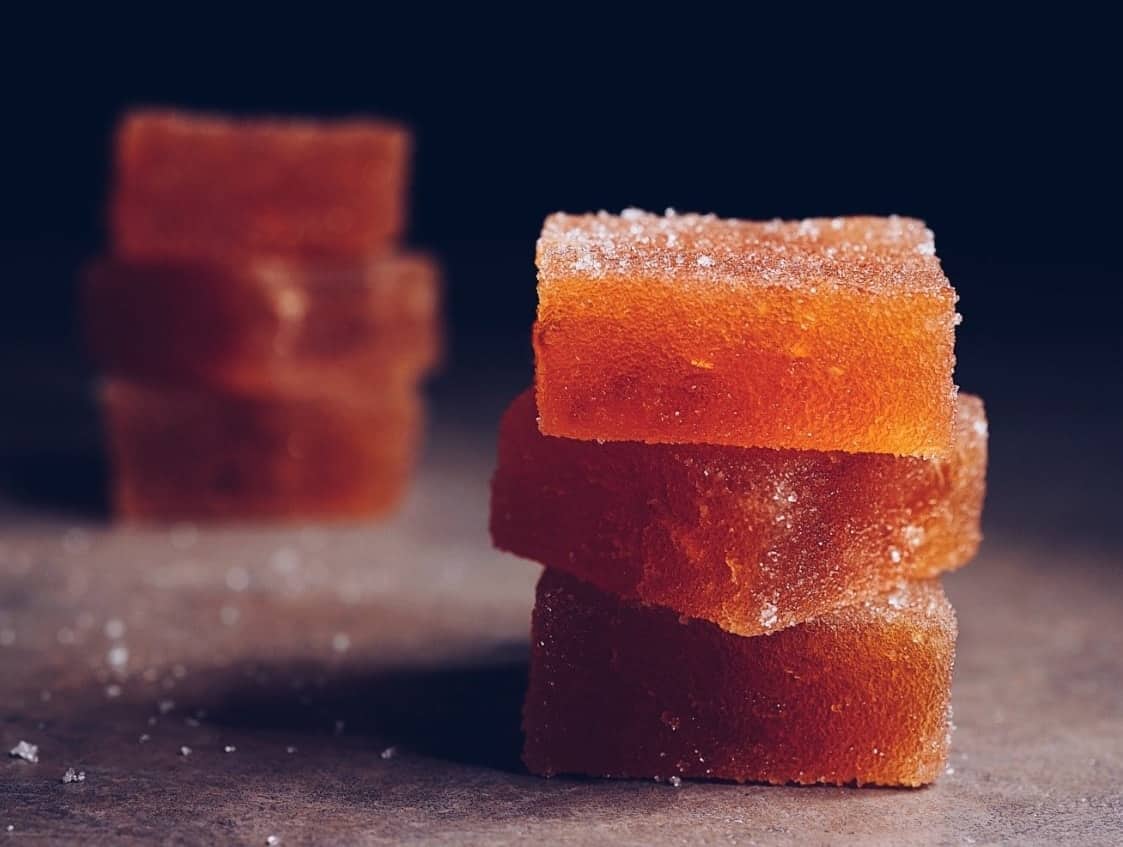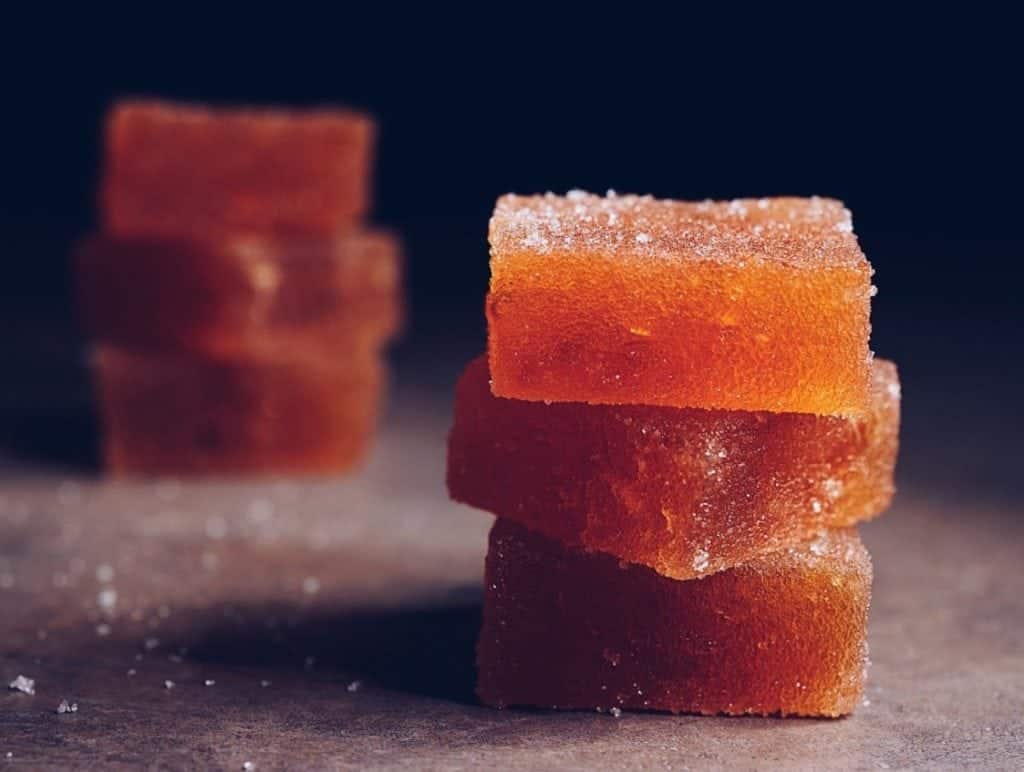 Does Brown Sugar Go Bad?
Compared to other dessert ingredients, brown sugar has significantly high longevity. The safe storage period lasts for several years. Ideally, if it's properly stored, brown sugar is supposed to last for years down the road. The brown sugar packages typically don't come with an expiration date stamped on them.
Therefore, the common assumption is that it doesn't go bad. If other factors remain constant, brown sugar is unarguably immortal, which means that its shelf life is forever.
Nevertheless, keep in mind that brown sugar can go bad if it's not stored under ideal conditions. It's for this reason that the storage method is the make-or-break of its shelf life.
We recommend storing brown sugar for up to 5 years in a proper storage space that should be safe for consumption. After all, you shouldn't risk your health as far as food intake is concerned. It's better to purchase the amount you can consume in up to 5 years.
Storage excessive brown sugar demands more space, which ultimately ushers in a multitude of other inconveniences in the scenario. You're better off estimating your monthly sugar requirements and purchasing a supply that can comfortably last up to 2 years to be on the safe side.
How to Store Brown Sugar
With proper storage, brown sugar can be used for years on end. While it's typically stored in a pantry, this may not be ideal for brown sugar storage, factoring in the location. Therefore, we've rounded up a few ways to properly store it, preventing it from going bad.
Ensure the Storage Space Is Cool and Dry
Brown sugar should be stored in an area with moderate temperature. Remember, high temperature ruins brown sugar's texture. While this doesn't automatically make it unsafe for consumption, the brown sugar certainly becomes unsightly.
When we say cool, we don't mean that you should store the sugar in your mini-fridge or counter-depth refrigerator. Coupled with the moisture, the cold temperature of a fridge will significantly harden the sugar.
The popular storage spaces for brown sugar range from cupboards to pantries or simply convenient spots in the kitchen. When you store the sugar in your kitchen, ensure it doesn't get too close to your induction range or oven, in which case the texture of the sugar may get distorted.
Furthermore, keep the sugar away from water. As an excellent moisture absorber, the sugar forms bonds, resulting in large clusters. Nonetheless, this doesn't imply that the sugar has gone bad, but rather that properly mixing it becomes an uphill battle.
Use Sealed Bags or Insulated Containers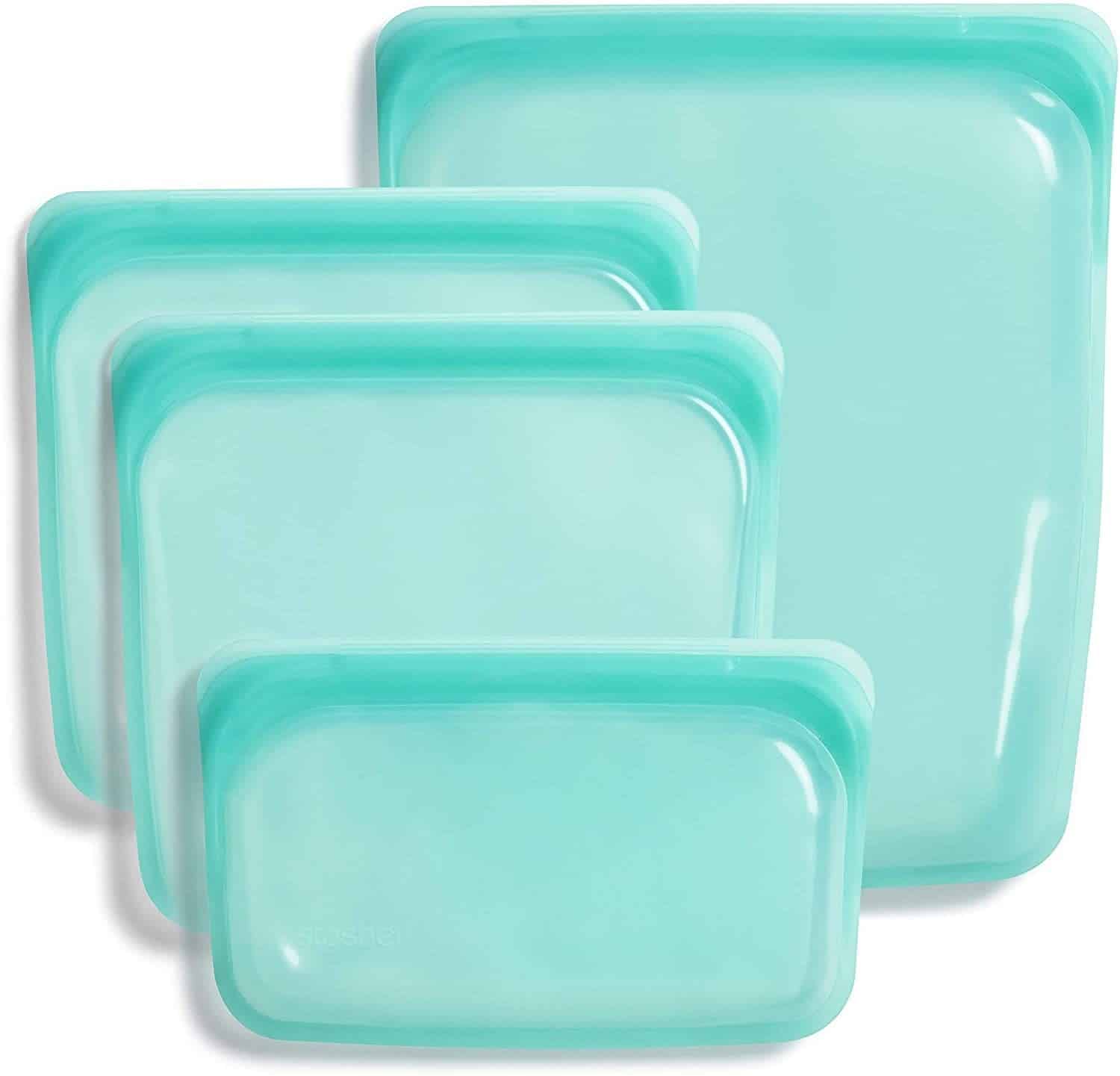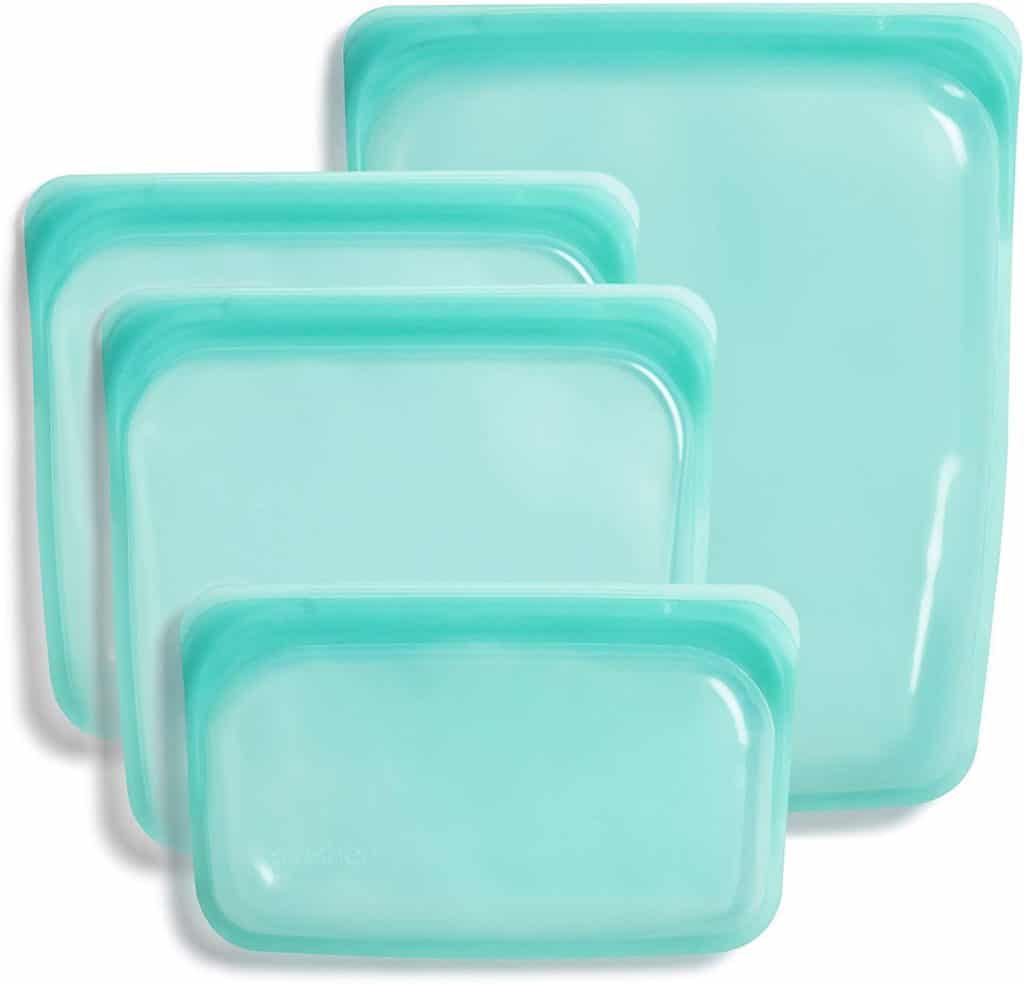 The ideal scenario isn't to open the brown sugar packaging upon purchase. However, if you've opened it, then you'll need to pour the sugar into a sealed bag or an insulated and airtight container away from bugs.
If air gets trapped in the container, the sugar will harden as it can absorb immense moisture from the air. As a result, using the hardened form can be a challenge as it's a sweet ingredient that's usually contaminated by a multitude of bugs such as moths, ants, moths, and flies.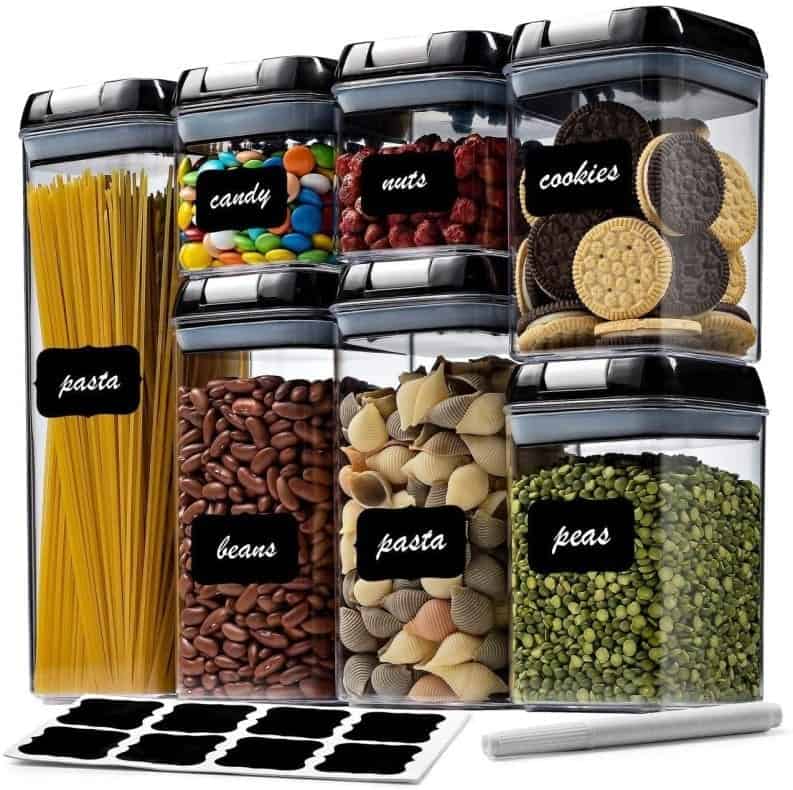 More often than not, contamination by these creatures is the main cause of brown sugar going bad. Therefore, storing it in a sealed airtight container or plastic bag can make all the difference in keeping it protected for years down the road.
Hard Brown Sugar Doesn't Mean It Has Gone Bad
Despite the efforts to store your brown sugar in a dry and cool place, it may inevitably become hard. When this happens, keep in mind that the brown sugar hasn't gone bad. Granted, mixing it in this state is no easy feat, but it's not harmful for consumption. Here's what you should do with the hard brown sugar.
Take Out the Sugar Beforehand
If you've been storing brown sugar for a long time, we recommend first taking it out beforehand. The reason for this is that when you store the sugar for an extended period, the likelihood of the sugar hardening is significantly greater.
With regular meals, you only need a spoonful of sugar as opposed to large quantities. Upon the sugar hardening, taking small amounts can be a challenge. Therefore, it's important to take out the sugar a few hours before consumption for you to apply some remedy to restore the sugar to its original form.
Use an Electric Mixer or Fork
Using a fork or electric mixer can crush the hardened sugar into small chunks easily usable upon mixing them with water. You also have free rein to use an electric mixer in this scenario. Using a fork to apply force can get tedious, which is why the mixer is your Holy Grail to soften brown sugar when you need to use the sugar immediately.
Smash with the bag
As eccentric as this may sound, smashing with a bag gets the job done. Put the lumps of sugar in a jute bag and smash them against a wall or hard counter. We recommend taking in small amounts of sugar lumps; otherwise, applying pressure or lifting can become an uphill task during the smashing. Moreover, avoid applying excessive force to smash as you may damage the kitchen counter or wall.
Use an Apple Wedge
It's indisputably one of the most convenient ways of dealing with hard brown sugar. As we mentioned earlier, take out the sugar a few hours before using it, then place it on an apple wedge inside the sugar container. In turn, the lumps will be crushed into small parts within a couple of hours. It saves you the hassle that goes into breaking the large sugar lumps.
Microwave for a Few Minutes
Microwaving the hard brown sugar for a couple of minutes with a damp paper towel can make all the difference in softening it, thereby allowing you to easily break it apart. However, don't store the warm sugar for a long period. Instead, use it in a recipe or store it for a maximum of 2 weeks.
Place a moist paper towel in a plastic bag to soften the brown sugar. It should only be microwaved for approximately twenty seconds. You can also use a glass container or another microwave safe bowl with a moist paper towel before microwaving if you prefer not to use a plastic container or bag.
When Should You Be Concerned?
Until now, we've covered the perks of brown sugar, such as its high longevity and immortality under normal conditions. Nonetheless, its irresistible sweetness increases its susceptibility to bug contamination. Just like us, ants and other bugs cannot resist the sweetness.
Therefore, bug contamination is the most common occurrence, especially when you don't store the sugar in an insulated container. Upon discovering bugs in the sugar, this should alarm you, in which case it's safer to discard it rather than consuming it.
While this doesn't imply that the sugar has been ruined, the bugs may carry infections and germs. To avoid resigning yourself to this fate, we recommend storing the sugar in an airtight container.
Uses for Leftover Brown Sugar
Instead of storing the remaining small chunks of brown sugar, you can store them in the form of food for a few days. Indeed, you can delight in the sugar in the following glorious treats.
Chocolate Chip Cookies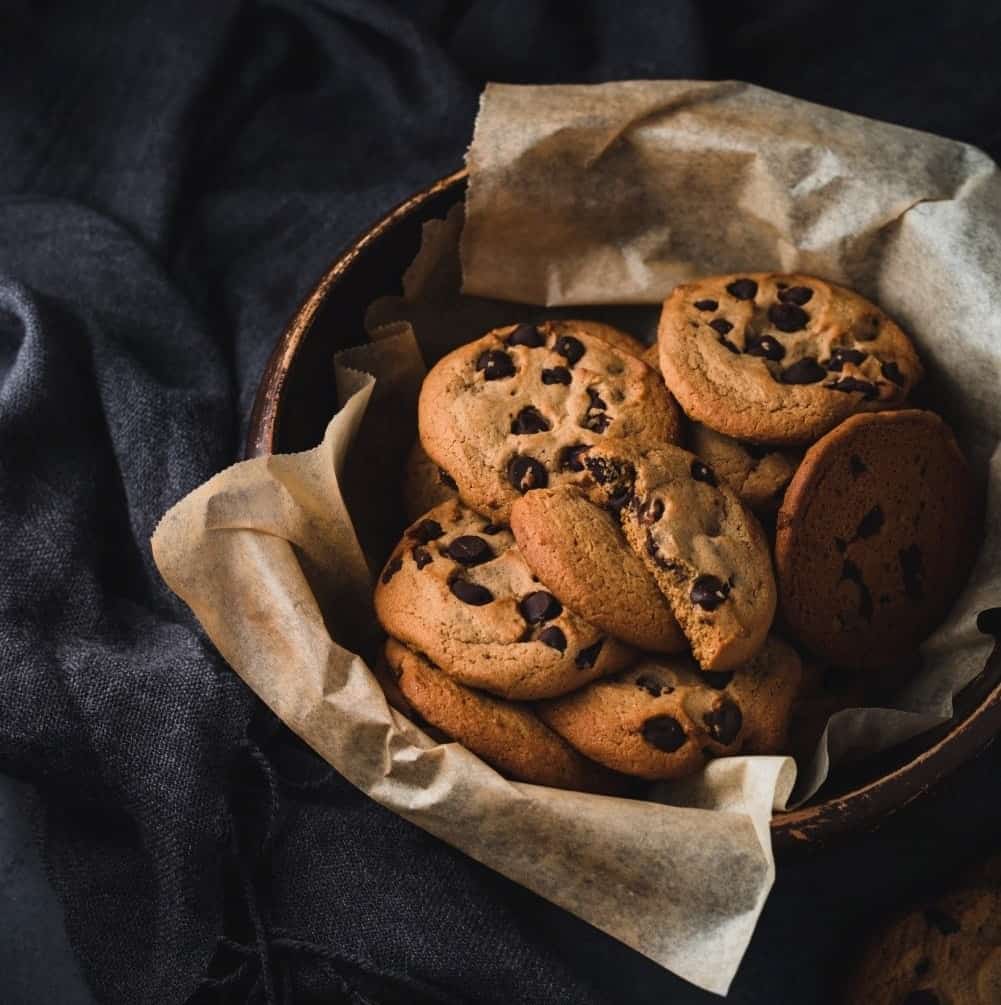 Let's face it. Most of us enjoy chocolate chip cookies as the perfect treat or the day. The small chunks pave the way for baking these cookies. The best part is that you can enjoy as many of these homemade goodies as you please. You can try out this simple chocolate chip cookie recipe that will keep your taste buds happy.
Gingerbread Cake
It's no secret that gingerbread cookies are an all-time holiday favorite. Who would've thought that gingerbread can be turned into an incredible cake! You can get as innovative and creative as you like. The world is your oyster. With buttery caramel sauce dripped over the cake, you'll be on cloud 9. You can try it out by following this recipe.
Apple Pie
Grab a few apples and bake an apple pie as the perfect dessert treat. Whether or not you're having people over, this pie is an instant mood lifter. With your leftover brown sugar, you have the ideal excuse to relish in a sizeable piece of the pie. Check out this video of the simplest apple pie recipe.
To Wrap It Up
The next time you discover brown sugar that has been stored in your pantry for years or months, fret not, as it's safe for consumption. While it doesn't go bad, it easily hardens to form lumps.
Have you learned anything from this guide that's worth sharing? If so, leave a comment. We'd love to hear from you.