If you're a coffee drinker who also enjoys a well-crafted cocktail from time to time, then you're most likely acquainted with the sweet, toasty taste of Kahlua. Kahlua is an alcoholic drink known as coffee liqueur, and one of the most popular in the world at that! It's a key player in classic cocktails such as: the Black Russian, the Mudslide, and the Espresso Martini just to name a few. You don't need to be a mixologist to enjoy Kahlua though, as it is equally delicious when served straight up or on the rocks.
Kahlua's versatility and popularity means it's one of those items most people are likely to have in their liquor cabinet. Maybe you received a bottle last time you hosted a party, or from a generous friend wishing you happy holidays. However you wound up with it, at some point or another you're bound to look at that bottle on your shelf and wonder, does Kahlua go bad?
First Things First, What is Kahlua?
In order to answer the question "does Kahlua go bad?", we first need to take a look at what Kahlua is actually made of. It might surprise you to learn that yes, Kahlua is made from actual coffee beans!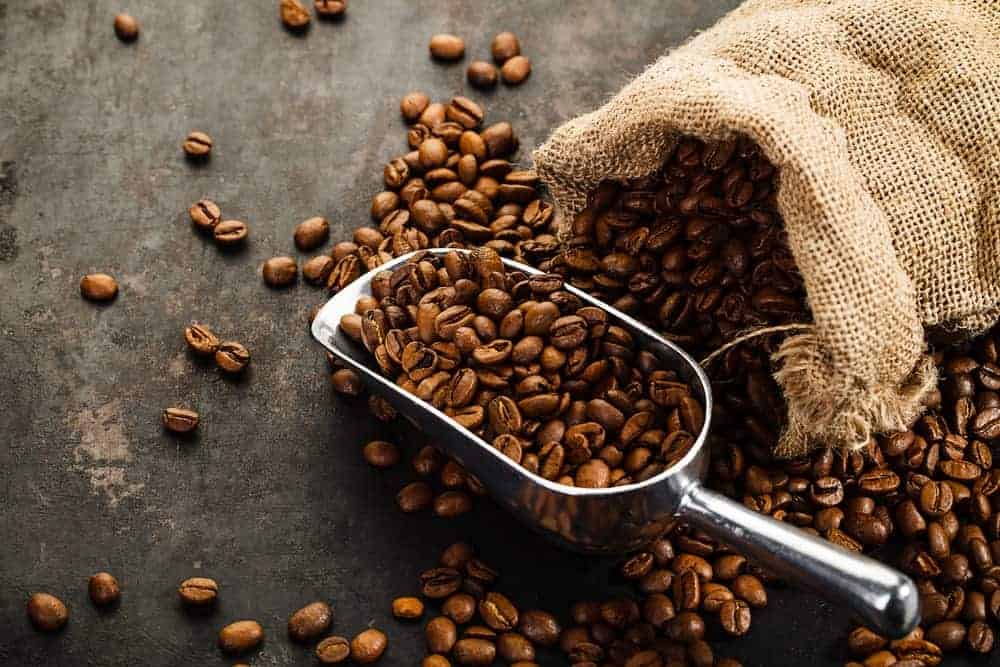 To make their liqueur, Kahlua uses only 100% pure Arabica coffee beans, which are prized for their smooth flavor and lack of bitterness that is often found in other types of beans. The beans are harvested and roasted, then combined with rum that has been distilled from sugarcane. The only thing missing is a touch more sweetness, so additional sugar is incorporated and just like that, Kahlua is born!
Liqueur vs. Liquor
It is worth noting that Kahlua is a liqueur rather than a liquor. The difference? Liquors (such as vodka or whiskey) contain only straight spirits, while liqueurs are spirits plus flavorings and sweeteners. Liqueurs are typically lower in alcohol content and higher in sugar, meaning they are susceptible to loss of quality in ways that stronger alcoholic drinks are not.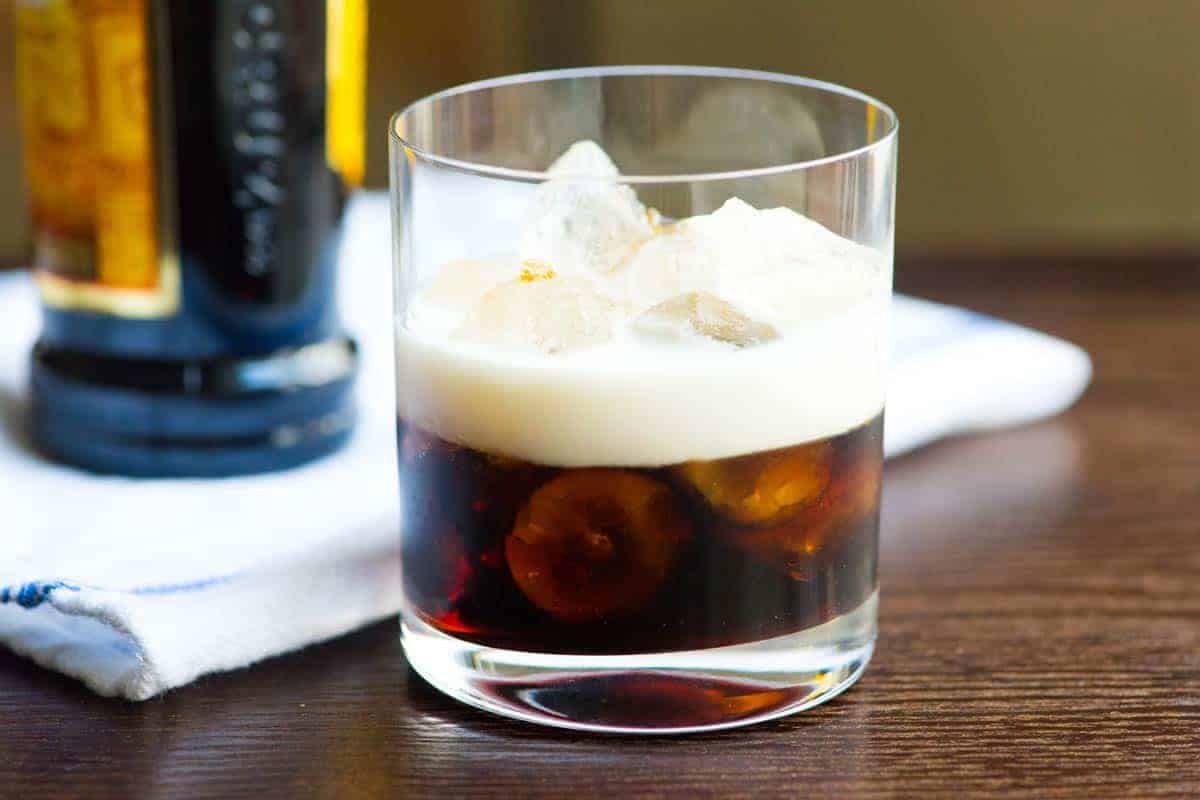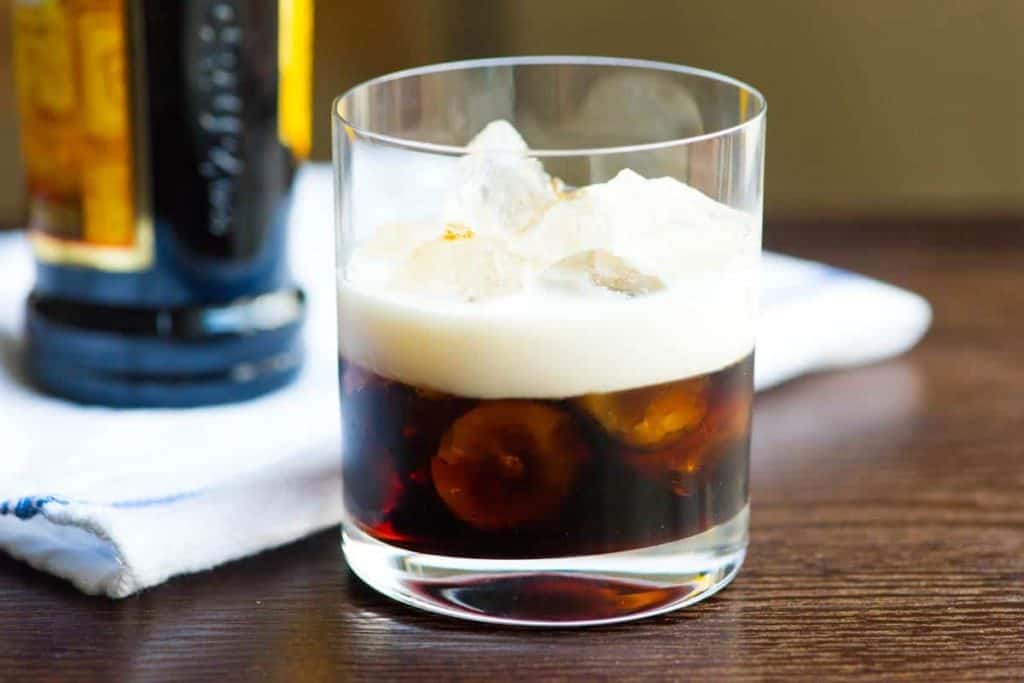 So, Does Kahlua Go Bad?
The answer to this most pressing question is not entirely straightforward. While it is extremely unlikely for Kahlua to spoil in the sense of posing a health risk, the ingredients do degrade over time, and this degradation process accelerates once it has been opened.
Have you ever tried to make a cup of coffee using grounds that have been kicking around the cupboard for a while? It probably didn't taste too great. Over time, the flavor compounds in coffee (whether whole, ground, or brewed) fade, and those compounds that have been brewed into Kahlua sadly can't escape the same fate.
While Kahlua doesn't have a true expiration date, the bottom line is this: that old bottle of Kahlua you have laying around is not bad, it's just not very good anymore.
What Are the Signs That Kahlua is Old?
Here are some signs to look out for when it comes to spotting a bottle that has seen better days:
Indications of Spoiling
It goes without saying that any presence of mold growth, odd smell, unpleasant texture, or bad taste in the Kahlua is grounds (ha! see what we did there?) for immediate dumping. Toss it and get a new bottle already! The high sugar and alcohol content in Kahlua means this is entirely improbable, but it's always possible for external pathogens to find their way into and begin growing in any type of food or beverage container.
Lack of Aroma or Flavor
As mentioned above, old Kahlua will have a distinct lack of coffee aroma or taste. Unopened Kahlua fares far better in retaining its deliciousness, but eventually, the flavors will fade no matter what. Therefore, that aging bottle of Kahlua on your shelf probably won't result in the tasty drink you're craving.
Crystallized Sugar
If, upon opening your bottle of Kahlua, you notice sugar crystals along the rim or the inside of the cap, this is a sure sign that your Kahlua has been around for a while. The simple fact that it takes time for these crystals to form is a key indicator of the Kahlua's age.
Settling of Ingredients
One final thing to look out as you go to pour yourself a drink is any settling of ingredients. Over time, the different components in Kahlua might begin to separate from one another and could result in an uneven appearance. The liquid may have uneven coloring or viscosity, which would be most noticeable if you pour the drink into a clear glass. This on its own is not a sign the Kahlua is bad, so if it still tastes great, just shake gently to remix the ingredients.
Kahlua Shelf Life
The shelf life, or how long a product is expected to maintain its quality, of Kahlua depends entirely on what type of Kahlua is at hand.
Wait right there. There's more than one type of Kahlua?
You bet! Let's take a look at the range of Kahlua products and the shelf life for each.
Types of Kahlua
Kahlua Original
First off, we have Kahlua Original--the classic version of the liqueur and the one most people are familiar with. As mentioned above, the ingredients in this product are limited to three things: coffee, rum, and sugar. The simplicity of regular Kahlua gives it a fairly long shelf life of 4 years from the production date.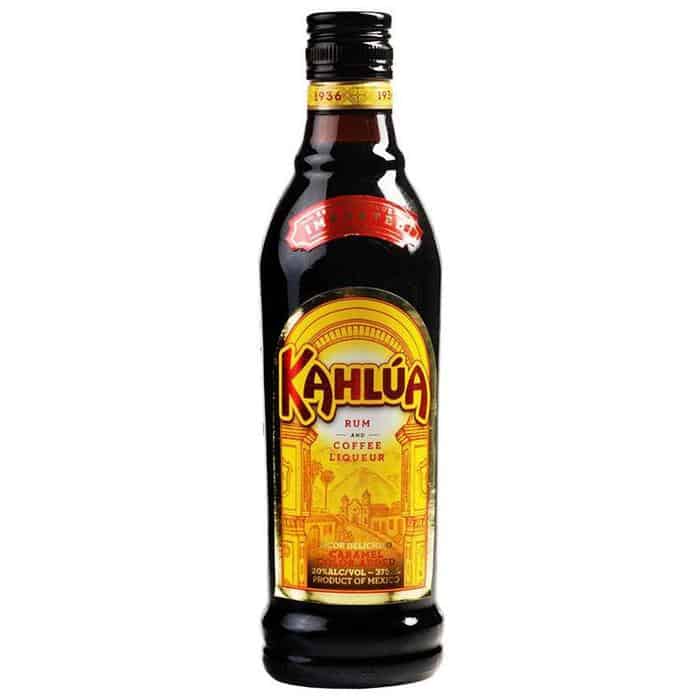 Kahlua Flavors
Now, things get a bit more complicated when it comes to the flavored Kahlua options. There are a whole host of flavors including but not limited to: Mint Mocha, Vanilla, Chili Chocolate, Salted Caramel, and Kahlua Especial (which is a dark-roasted variety). Due to the added ingredients required for bringing these tastes to life, Kahlua Flavors have a shelf life of 2 years, just half the time of the Original.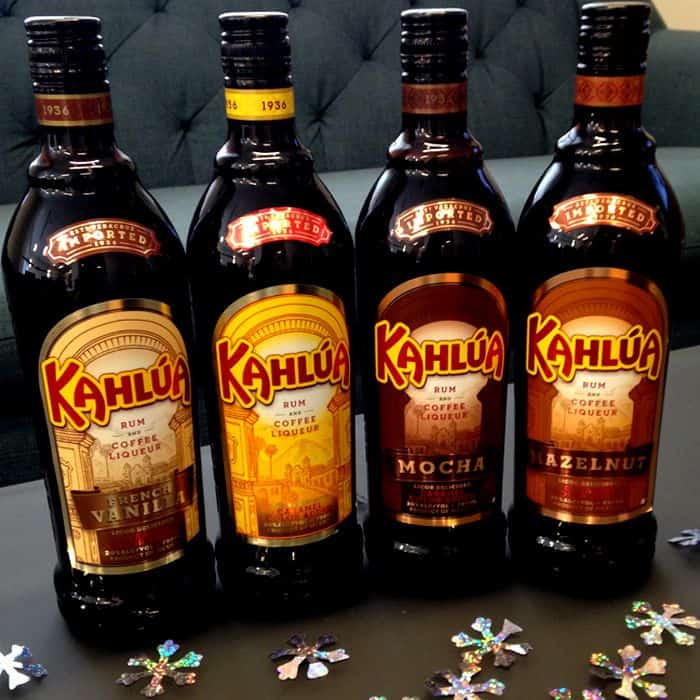 Kahlua Ready-To-Drink
On top of Kahlua Original and Kahlua Flavors, the company also produces a line of Ready-To-Drink options, which are bottled cocktail mixtures that need nothing more than a glass and perhaps some ice! Ready-To-Drink varieties include Kahlua Mudslide, Kahlua White Russian, and Kahlua Espresso Martini to name a few.
The important distinction of the Ready-To-Drink Kahlua varieties is that they most often do contain dairy ingredients, as dairy is a component of these types of finished cocktails. The presence of dairy in these mixtures reduces the shelf life even further, and therefore any Ready-To-Drink Kahlua product only has a shelf life of 1 year.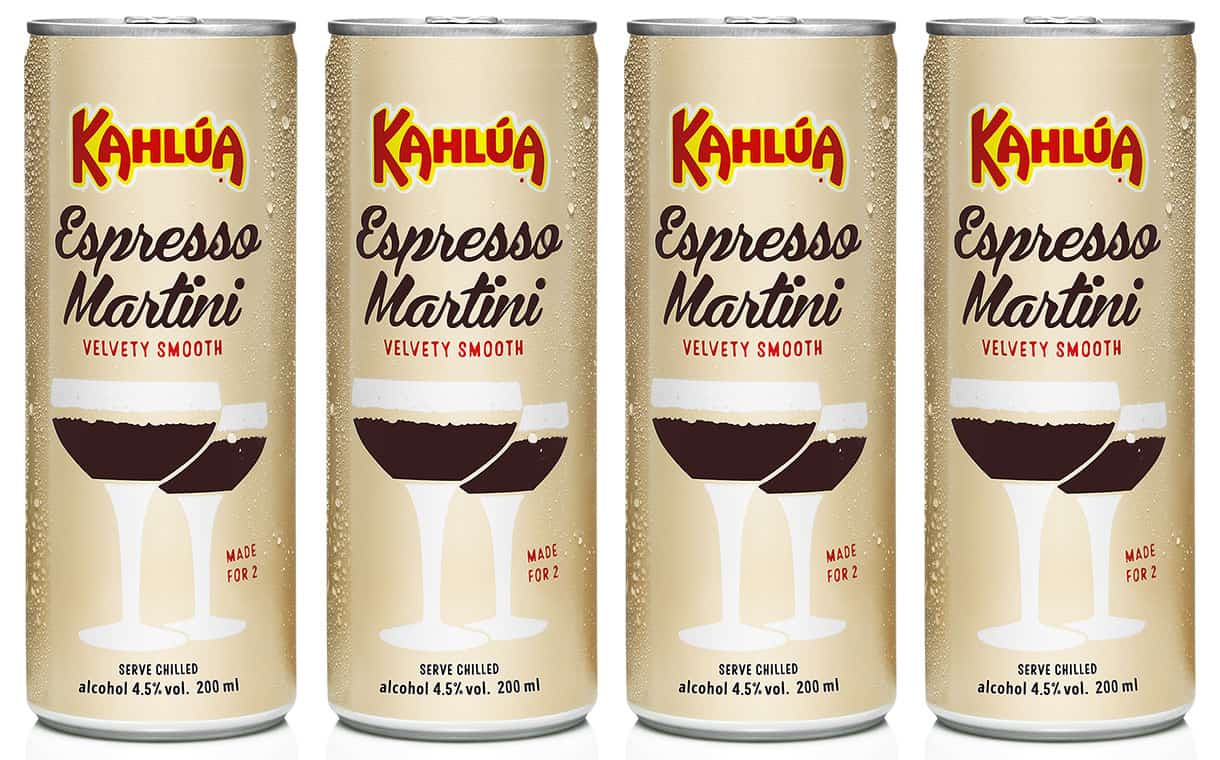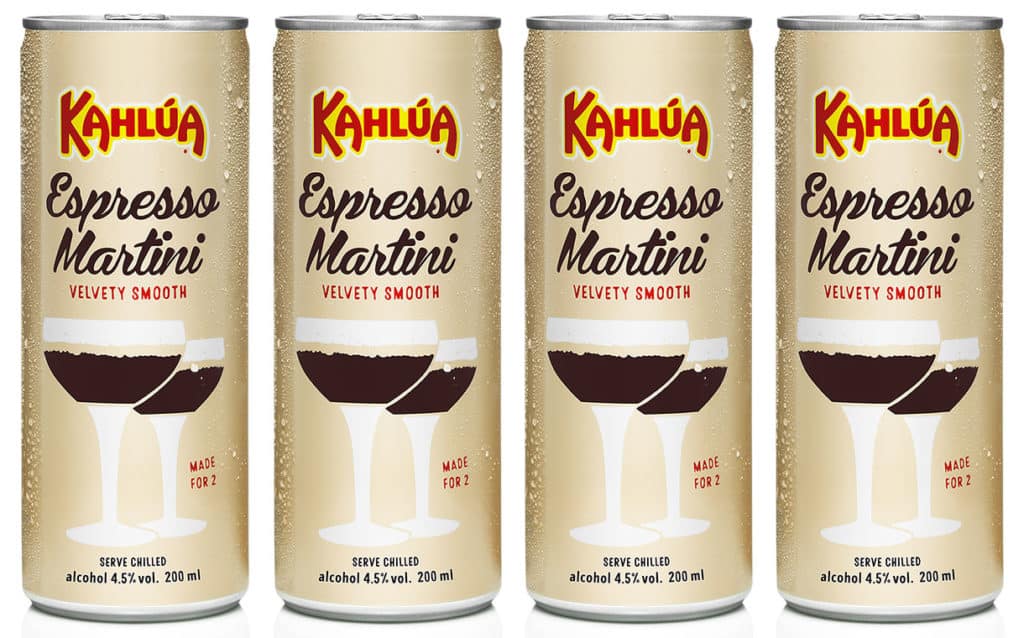 How Do You Store Kahlua Properly?
Storing Kahlua properly will help to maintain quality through the shelf life, and likely beyond! An unopened bottle of any variety should be stored in a dry, cool place away from direct sunlight. A dark place such as a liquor cabinet, pantry closet, or a basement shelf is an ideal place to store Kahlua.
Once opened, Kahlua Original and Kahlua Flavors may be stored in the same manner as the unopened bottles. Hold on though, does Kahlua go bad if you don't refrigerate it after opening? You might think so but think again! Fortunately, the ingredients in these varieties are stable enough that there is no need to keep Kahlua chilled, even after opening. Just be sure that the cap is tightly sealed every time you put it away--air exposure is the enemy of flavor!
Kahlua Ready-To-Drink on the other hand, should be refrigerated upon opening due to the presence of dairy ingredients. These dairy ingredients are stable when the bottle remains unopened, but once exposed to air, they are at risk of spoiling and need to be kept cold.
No Idea How Long You've Had That Kahlua Bottle?
Don't worry! As with most products that are packaged and sold commercially, every Kahlua bottle includes information that can help you determine its age. This information, known as a lot code, is typically located on the bottom edge of the back label.
The first character in the lot code is a letter, go right ahead and disregard that. Nothing to see here, folks.
The second character will be a single number, and this number represents the last digit of the production year. For example, if the number is 9, then you can deduce that this bottle was produced in 2019, or 2009, or 1999, and so on. For your sake, we certainly hope it was the former!
The next three characters represent the production date in Julian date form. For example, the number 302 would represent the 302nd day of the year, which just happens to be October 29th!
Finally, the last 4 characters will be recognizable as a timestamp which tells exactly what time that bottle was factory sealed.
Kahlua's Life Expectancy: The Takeaway
Whether you keep everything on hand to whip up a White Russian cocktail whenever the mood strikes you, or you're just planning drinks for your next get together, we hope this article has removed all "Oh no! Did the Kahlua expire?" thoughts from your mind! Truly spoiled Kahlua is a very unlikely event as Kahlua's shelf life is a long one, especially when the storage rules are adhered to.
The most important thing to consider when making cocktails is does the Kahlua taste good? If anything is off or the flavor is falling flat, just go ahead and pick up a fresh bottle.
Your drinks are worth it. Cheers!