Popcorn is one snack that has become an institution. Not only is it a key component of any successful sporting event and quality movie theater experience, but it also is so commonly cooked at home that many microwaves are manufactured with a button specifically dedicated to the task of popping popcorn!
The constant presence of this snack in your household likely will, at one point or another, lead to the question: does popcorn expire?
Maybe you went a little crazy stocking up on those packages of microwave popcorn, or perhaps you hosted a movie night and are now stuck with (poor you) tons of popped popcorn leftovers! Stick around, as we discuss the shelf life of popcorn in all its stages and give you some tips on how to best store your favorite fluffy snack for as long as possible.
What is Popcorn?
The reasoning behind our popcorn obsession is of little mystery. Popcorn has amazing flavor all on its own, but when you add a little drizzle of melted butter and sprinkling of salt? Ohhh boy. That delicious popcorn just became completely irresistible.
Evidence suggests that humans discovered the joys of popcorn long before the dawn of stovetops, microwaves, and popcorn machines–likely thousands of years before these modern inventions in fact. Each and every corn kernel consists of a starchy interior which is encapsulated by a tough outer hull. Long ago, people discovered that applying heat to these kernels would cause the starch to dramatically burst out of the hull and subsequently coalesce in a fluffy, crunchable shape.
Not only was this process highly enjoyable to witness (hey, don't judge, they didn't have Netflix back then), but by popping popcorn, the previously trapped nutrition within each starchy kernel was released and able to be consumed by the human digestive system.
Can Any Corn Be Popcorn?
So, can you just take fresh kernels off any ear of corn, dry them, and pop them? Not so fast! While a handful of popcorn kernels might just look like any other dried corn, there is actually only one species of corn which will pop. This is due to the fact that in order to pop and expand in just the right way, a corn kernel must have a particularly hard outer shell on the outside with a specific starch and water content on the inside.
What Type of Corn is Popcorn?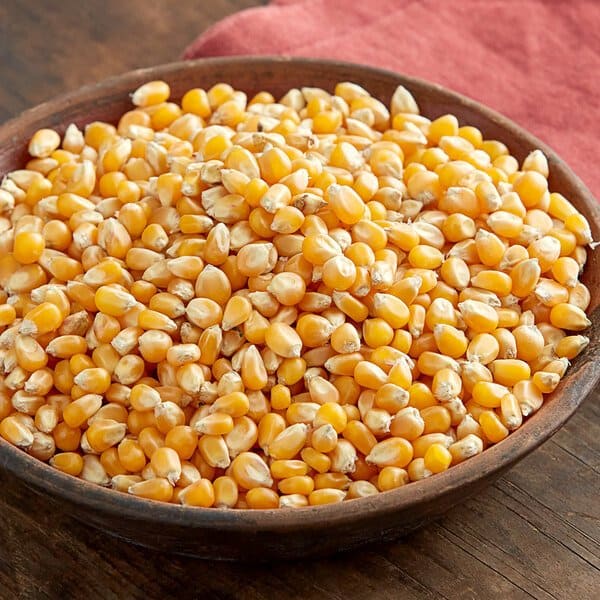 The only type of corn which produces popcorn is a specific variety of flint corn, zea mays everta. Unlike sweet corn, which is soft and edible in its raw state, flint corn is very hard and indigestible unless processed. Other types of flint corn are used to make cornmeal, grits, and hominy, while the specific popcorn variety of flint corn is perfect for popping!
Even though all popcorn is limited to this single species of corn, it still manages to produce a variety of shapes, sizes, and even colors of popped popcorn. Popcorn kernels usually fall into one of two categories: either butterfly or mushroom popcorn. Butterfly popcorn will pop into an irregular shape, whereas mushroom kernels will puff up into a fairly round, uniform shape. Most microwaveable popcorn tends to consist of butterfly kernels while many ready to eat or flavored varieties will typically be mushroom kernels.
How Long Does Popcorn Last?
Most popcorn that is sold commercially will include some sort of best by or expiration date. While this date will give you a good ballpark indication on how long you can expect your popcorn to maintain optimal freshness for, it does not mean that the popcorn is bad the very moment it surpasses this date! Oftentimes, popcorn will be safe and enjoyable to eat well beyond that printed date on the label.
The exact length of this window, however, will depend on the type of popcorn in question as some types of popcorn contain ingredients which are more perishable than others. In addition, the storage conditions play a major role in the shelf life of a package of popcorn as well.
Types of Popcorn
There are a wide range of popcorn products available, from straight up, unprocessed popcorn kernels all the way through to flavored microwave popcorn and ready-to-eat varieties. Let's discuss what makes each one unique and how these qualities affect their individual life expectancies.
Popcorn Kernels
This type of popcorn is the least processed option out there. Popcorn kernels are typically sold in large jars or bags and unlike microwave popcorn or already popped popcorn, these loose kernels do not have any oil or flavorings added to them. These kernels can be popped either on the stovetop using a popcorn popper or a large pot, or in the microwave using any microwave safe bowl!
Shelf Life of Popcorn Kernels
Since a package of pure popcorn kernels is essentially just a jar of dried corn, you might think that it would have an indefinite shelf life. However, it is actually possible for dry popcorn to become too dry.
As we learned already, the successful pop of a popcorn kernel relies on a small amount of liquid that is trapped inside the hull. Though the kernels are so tightly sealed inside their shell, it might seem like no water could ever enter or exit, the truth is that this moisture will indeed slowly seep out of the kernels over time. Therefore, attempting to pop old popcorn kernels may leave you with a bowl of popcorn that is hard rather than fluffy, or that contains a large number of unpopped kernels.
How Long Are Popcorn Kernels Good For?
When stored properly, dry popcorn kernels can last for years but they definitely start to lose quality over time. It would be best to use them within 1 year after the printed date to ensure consistent popping and best taste, but this doesn't necessarily mean they will be bad after this point. Worst case scenario, try a small batch and if the popping is not all that successful, give them a toss and get yourself some new popcorn.
Microwave Popcorn
Microwave popcorn makes the task of popping even more convenient by packing everything into one single bag! Just toss the popcorn bag into the microwave, set the timer, and in just a couple of minutes you'll have perfectly popped kernels in a pouch that is far too easy to snack directly from.
They might seem like an afterthought, but those microwaveable packets actually create the perfect environment to trap steam, therefore popping the kernels without the need for any bowls with lids or special popping devices.
Since the popcorn pops inside the bag itself, microwave popcorn always includes some type of oil to assist the kernels as they cook. Many microwavable popcorns also contain salt and other seasonings such as spices, garlic, or even cheese flavoring!
Shelf Life of Microwave Popcorn
Since microwave popcorn is individually sealed in thick paper bags and a layer of plastic shrink wrap, you might think that it would last longer than loose popcorn kernels. While it's true that this extra packaging will help to prevent air exposure and moisture loss from the kernels, the problem lies in those tasty additional ingredients which are more volatile than the corn kernels themselves.
These flavorings, especially cheese powders, can quickly spoil. Even microwave popcorn that is simply seasoned with salt is at a higher risk than those loose, dry popcorn kernels! This is because oil can spoil. Most butter flavored popcorn is made using oils as well, which have the potential to go rancid over time, especially if exposed to any temperature fluctuations during storage.
How Long is Microwave Popcorn Good For?
Provided it has been properly stored, you should be able to eat popcorn of the microwaveable variety for up to three months beyond the expiration date. After that, any of the oil-based ingredients are at risk of spoiling and the kernels themselves will likely have begun to dry out, leading to major problems when it comes to successful popping.
Ready-to-Eat Popcorn
Ready to eat is the easiest popcorn of all–no cooking required, just open that bag and start munching! This conveniently prepared popcorn can often be found in vacuum sealed bags right in the snack aisle alongside potato chips and pretzels. Ready-to-eat popcorn is also a common sight at carnivals, fairs, live events, and even gift shops!
Shelf Life of Ready-to-Eat Popcorn
The shelf life of prepared popcorn can vary widely depending on how it is packaged. The factory sealed types will always last longer than the plastic bag varieties due to the fact that most vacuum packed snack foods like popcorn and potato chips have the oxygen removed and replaced with nitrogen, thus avoiding oxidation! Since nitrogen is fairly inert, it does not have that unpleasant de-crisping effect on your precious snacks.
How Long is Ready-to-Eat Popcorn Good For?
An unopened package of factory sealed popcorn will likely be good for a few months past its best by date. Once opened however, the quality will quickly begin to decline, and you may have one to two weeks before the popcorn begins to go stale.
If you've picked up a bag of popcorn from a booth at the fair, keep in mind that these are typically not factory sealed and are still being continuously exposed to the aging effects of oxygen, even inside the bag. In this case, the clock is definitely ticking so make sure you eat up while it's still good!
How Can You Tell If Popcorn is Bad?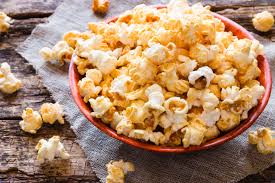 Just like other spoiled foods, popcorn that is past its prime will definitely show some hallmark signs of spoilage or decline in quality, after which your best bet is to throw it out.
If, after you've popped your popcorn there is a high proportion of unpopped kernels (half or more), this likely indicates that the popcorn is old and that the kernels have dried out.
The oil ingredients or butter flavoring in microwave popcorn may turn rancid, so smell the bag for any off-putting aromas, as rancid oil can take on a metallic or bitter tone.
If a microwave popcorn bag does not inflate properly during cooking, or if the popcorn begins burning before it is through popping, this is a sure sign of age.
How to Store Popcorn
How to store popcorn will depend on which type of popcorn you have. Not surprisingly, unpopped popcorn (whether in microwaveable packets or loose kernels) has a much different shelf life than popcorn which is already popped.
Unpopped Popcorn
Whether you have unpopped popcorn in microwavable pouches, a bulk package of loose kernels, or happen to have one of those retro inspired aluminum tins (yes, they still make them!), the rules of food storage are the same.
Store popcorn kernels in an airtight container in a cool dark place such as your pantry cabinet or a kitchen closet. Take care to ensure that excess moisture does not collect inside the bottle or bag and allow the container to dry out thoroughly if it ever collects any condensation inside.
Microwavable popcorn pouches or tins should remain completely sealed until you are ready to use them. If you accidentally remove the plastic wrap from a popcorn bag you aren't ready to pop yet, rewrap it in plastic wrap to retain freshness or store the pouches and tins in large resealable plastic bags.
How to Store Popped Popcorn
So, you weren't able to eat the entire bag of popcorn in one sitting? No problem! While it definitely has a shorter lifespan after popping, leftover popcorn you've made at home can be stored in an airtight container for several days. In order to avoid stale popcorn, it's vital to remove as much air as possible from the container and avoid any exposure to moisture at all costs!
How Long is Popcorn Good For? Final Thoughts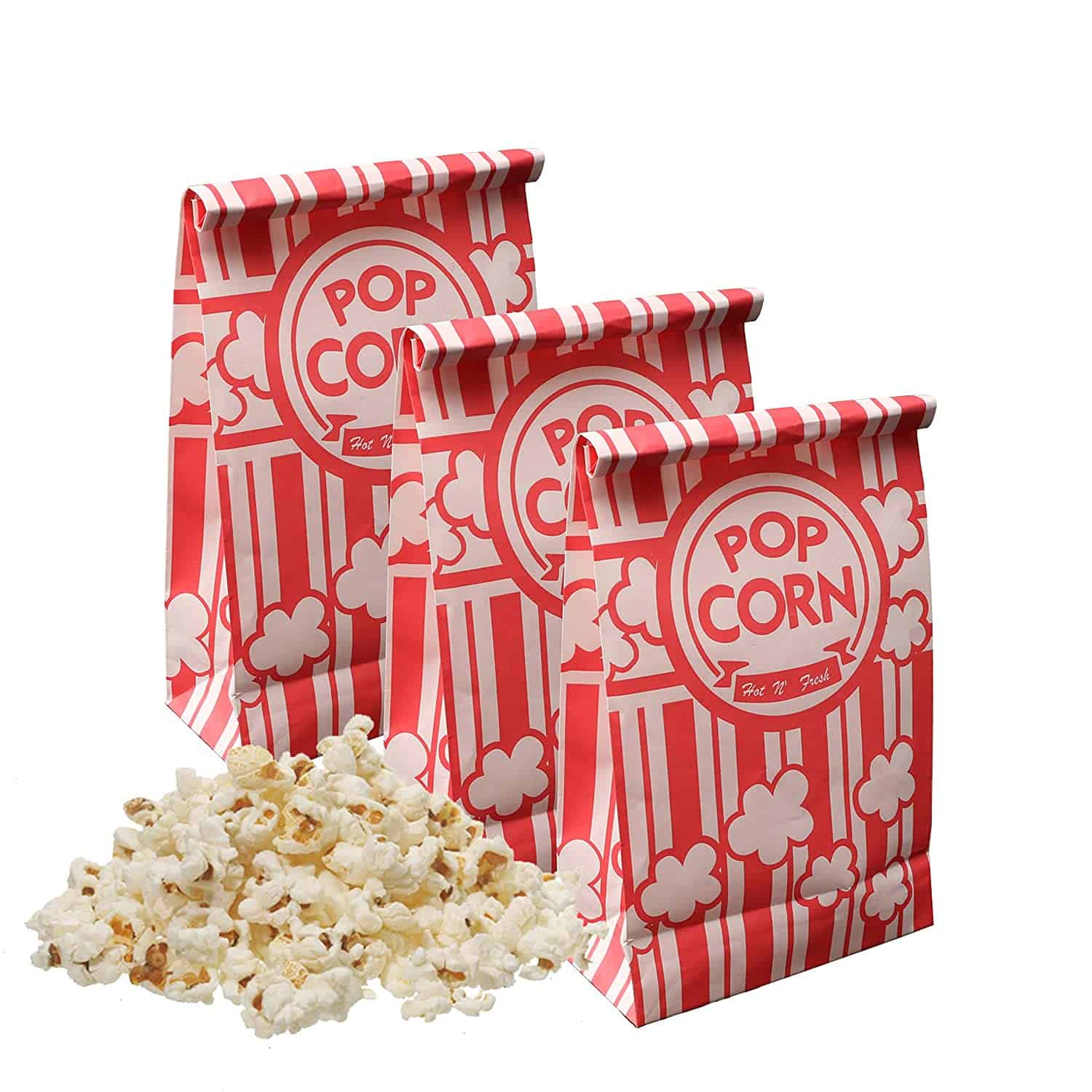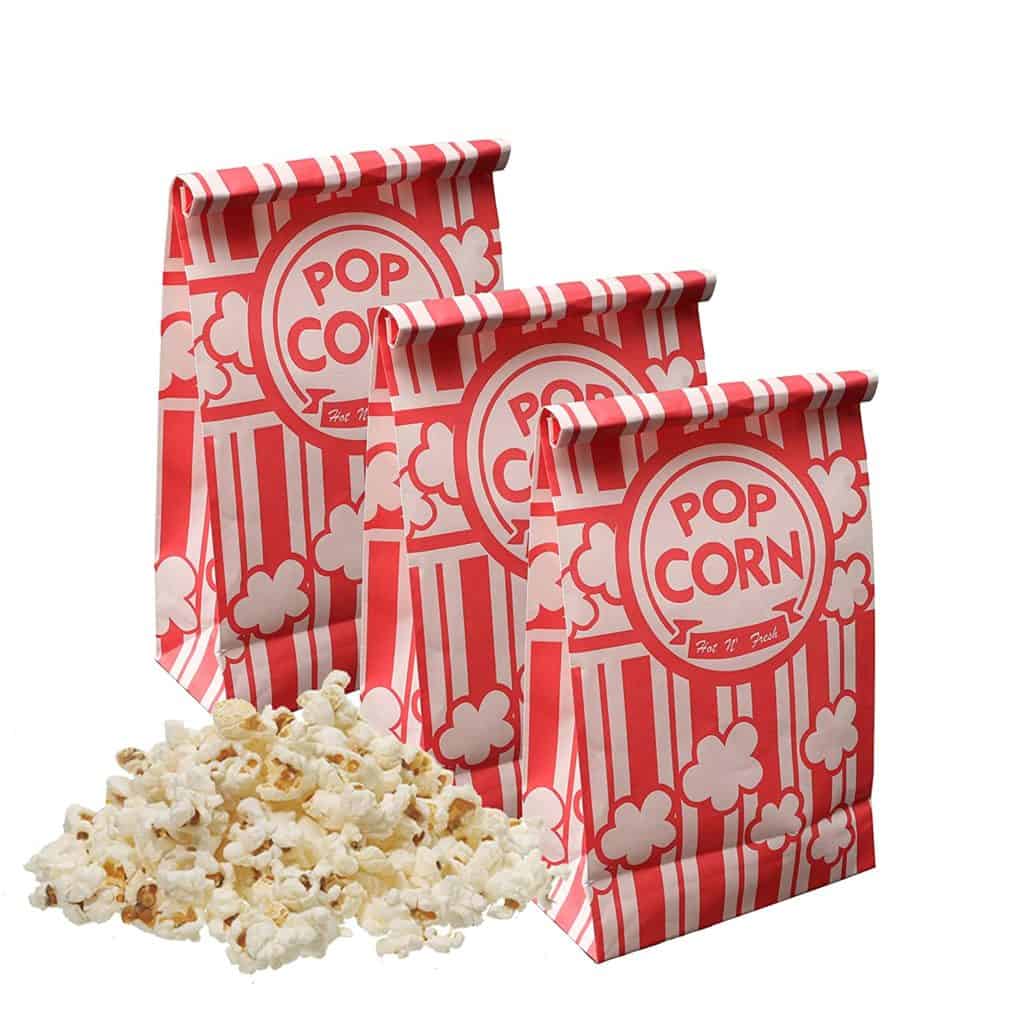 Bottom line: popcorn does expire, however it is unlikely to spoil to a point where it poses a health risk. It's possible that oils and flavorings in microwave popcorn and ready to eat popcorn could turn, but your nose would more than likely be able to detect this upon opening the bag or smelling the package. Therefore, you can generally eat expired microwave popcorn for several months past the printed date, as long as you have stored it properly and keep an eye (and a nostril!) out for any signs of deterioration.
Popcorn kernels that are loose and contain no added ingredients have the longest shelf life, and the only risk they pose is that one day they may be too dry to effectively pop! However, once it is popped, popcorn is extremely sensitive to moisture and oxidation and will quickly go stale.
So, if you were looking for an excuse to devour the whole bag or pot, this one's for you. You're welcome.