Since its first appearance on condiment shelves in the mid-1980's, sriracha is one sauce whose popularity has taken off like a rocket. A hot-and-spicy pepper propelled rocket that is! Initially the hot stuff was only available in Asian grocery stores and restaurants, but it quickly gained a foothold and is now found in most grocery stores, making it without a doubt one of the most popular sauces out there.
This prevalence produces a catch-22, however. The sauce is so widely used that there is at least a bottle or two in most households, but the fact that you only need a dab or so to spice up an entire dish means it can take quite some time to work your way through a bottle. You already know that typical hot sauce takes forever (if ever) to go bad, but what about your precious sriracha? Does sriracha ever actually go bad?
While it's unlikely to ever truly spoil, sriracha will surely degrade with age, and if certain stars align, could even take a turn for the spoiled. Let's take a dip into the spicy stuff!
What is Sriracha Hot Sauce?
Sriracha is a type of hot sauce made from red chili peppers, distilled vinegar, garlic, salt, sugar, and a few added preservatives. Sriracha sauce has a sweet and spicy taste, with a vibrant red color thanks to those chili peppers.
Like other condiments, sriracha is often used as a dipping sauce or a topping on a wide range of foods, from sandwiches to French fries! In many restaurants, you might see a bottle of sriracha gracing the table right alongside the classic salt, black pepper, and ketchup trio.
The most widely recognized version of this condiment is produced by Huy Fong Foods and sports a green cap and an iconic rooster design on the label, but other companies make versions of sriracha as well.
No matter the brand, sriracha tends to be less spicy and more sweet than many other hot sauce varieties, as well as is thicker in texture than most other hot sauces. Where you would typically shake a hot sauce bottle to eke out just a couple of dashes onto your food, a bottle of sriracha requires an actual squeeze. And, its sweet flavor means you can likely add a bit more of the piquant stuff than you would care to with traditional hot sauce.
How Long Does Sriracha Last?
As you might already know, hot sauces in general often have quite a long shelf life due to their natural characteristics, and sriracha is no different!
Since it consists largely of chili peppers, vinegar, and salt, sriracha is fairly shelf stable on its own. Each of these ingredients are natural preservatives, inhibiting bacterial growth simply by being themselves! Bottled sriracha has the extra benefit of some additional preservatives as well, meaning this is one sauce which does not spoil easily.
When stored properly, that bottle of sriracha will easily last for several years.
Is it Safe to Eat Expired Sriracha Sauce?
Despite its inherent shelf stability, all bottles of sriracha are still manufactured with an expiration date on the label. Don't toss the bottle the moment it surpasses the date though! This printed date simply indicates how long your hot sauce will maintain its best quality. After this point, the sriracha may not taste or look as good as when it was new, but likely will still deliver the sweet-spicy punch you're looking for.
Expired sriracha can be considered safe to consume, provided it has been stored properly, and is not exhibiting any signs of spoilage (more on that in a minute!).
Signs of Quality Loss in Sriracha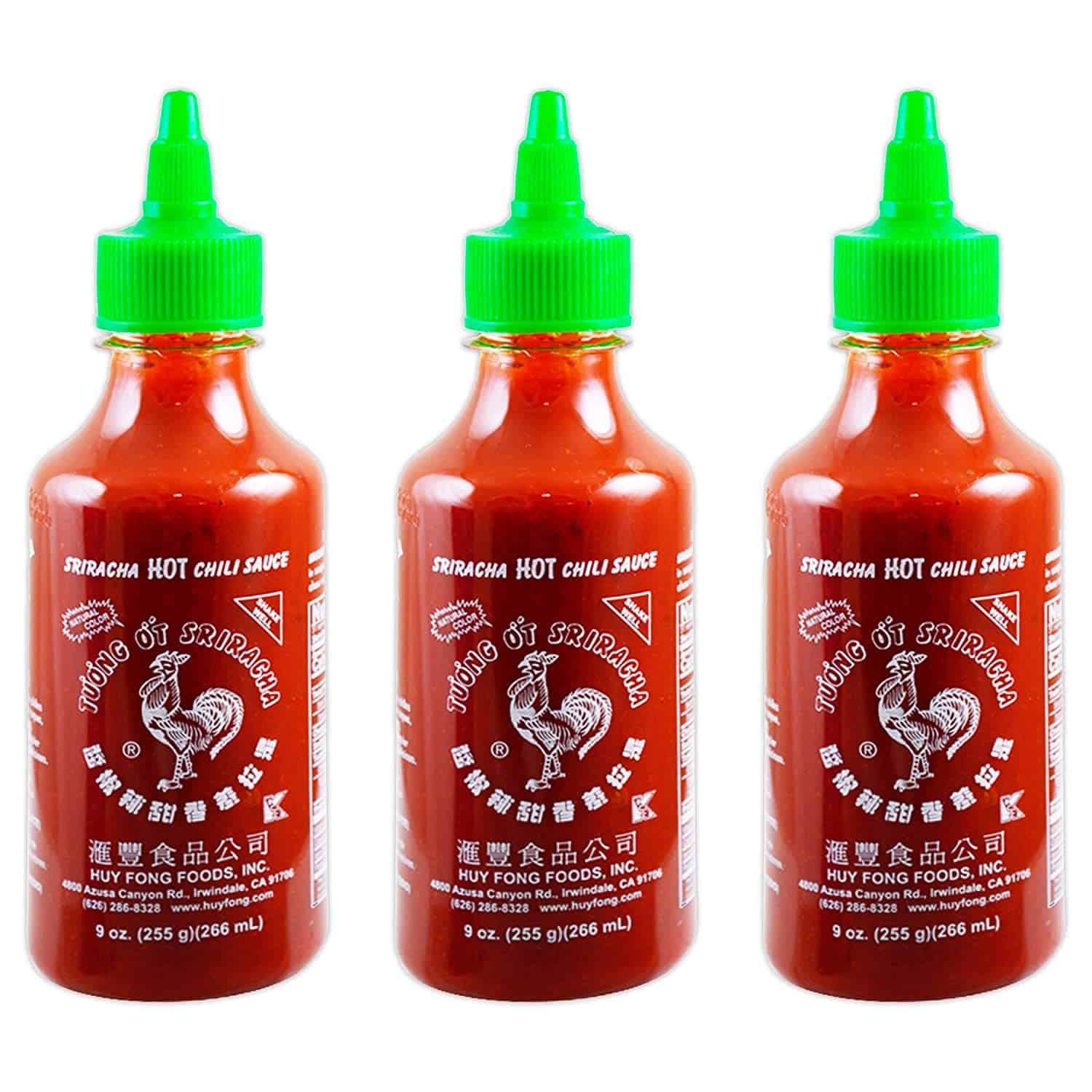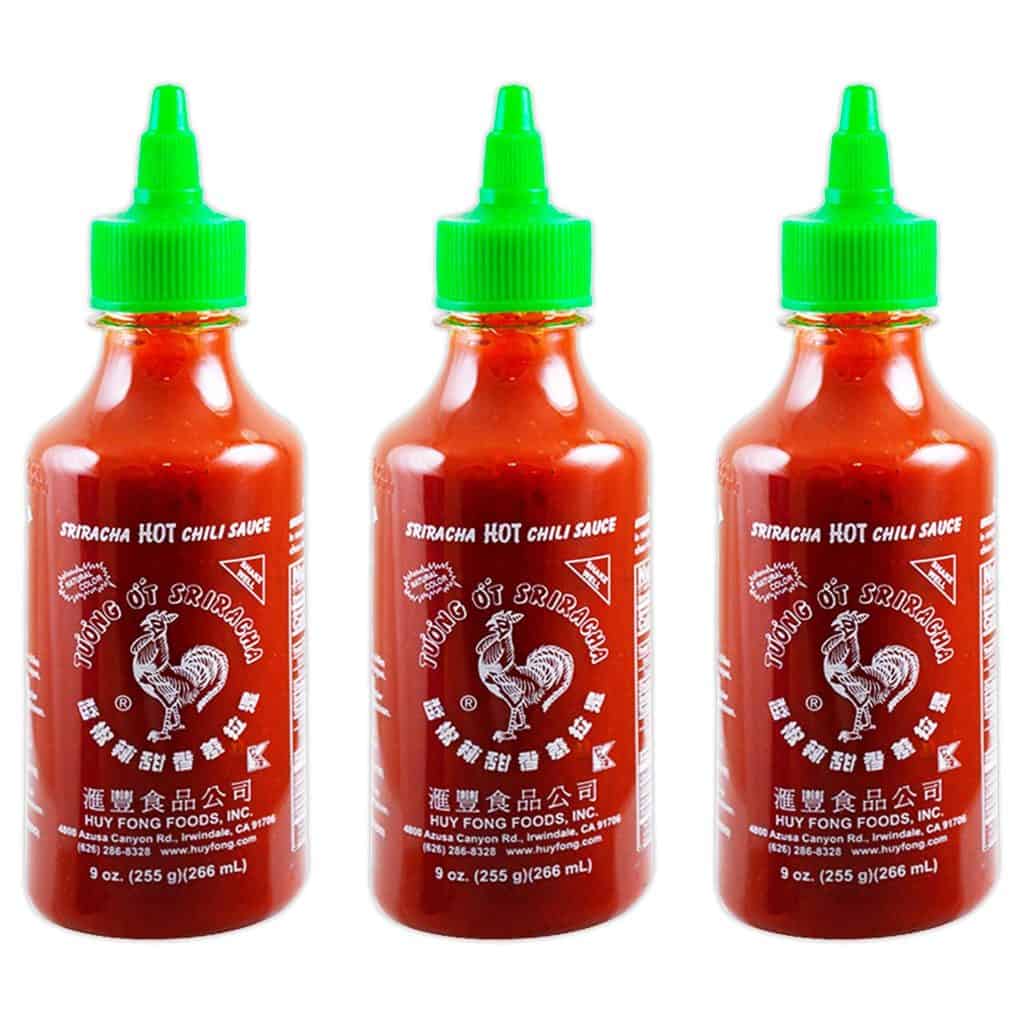 Due to age, or subpar storage conditions, your bottle of sriracha will naturally begin to lose some quality over time. While none of these changes indicate that the sriracha is bad, they do indicate that it is less good, and therefore may not live up to the expectations you have when you reach for that trusty bottle of rooster sauce!
If your sriracha sauce is experiencing any of these issues outlined below, take it as a sign that you may be getting close to needing to pick up a new bottle.
Discoloration
Over time, the blended chili peppers which make up the body of the sauce will naturally change in color. Your sriracha will go from being a bright red sauce to a deeper, darker shade of reddish-brown with muted coloring. Due to the nature of chili peppers, most hot sauces will experience changes like this and any darkening of your sriracha sauce is not to fret!
Change in Flavor
In addition to changes in coloring, the sriracha will also experience a subtle shift in flavor over time as well. Typically, you'd think that most sauces would lose their potency as they age but oddly enough, sriracha will get even spicier as time goes on! While this isn't necessarily a bad thing for all of you heat lovers out there, the balance of sweet, spicy, and savory gets more thrown off as the sauce ages and won't deliver that bright, perfect flavor you've come to expect.
Dryness Inside the Bottle
While it's normal that the tip of the nozzle on a bottle of sriracha may crust over after each use, an excess of dried or clumpy sauce inside the bottle or around the edges is a sure sign of old sauce. Not only is this texture unpleasant to eat, but it is a likely indicator that other signs of age are present as well.
Signs That Sriracha is Bad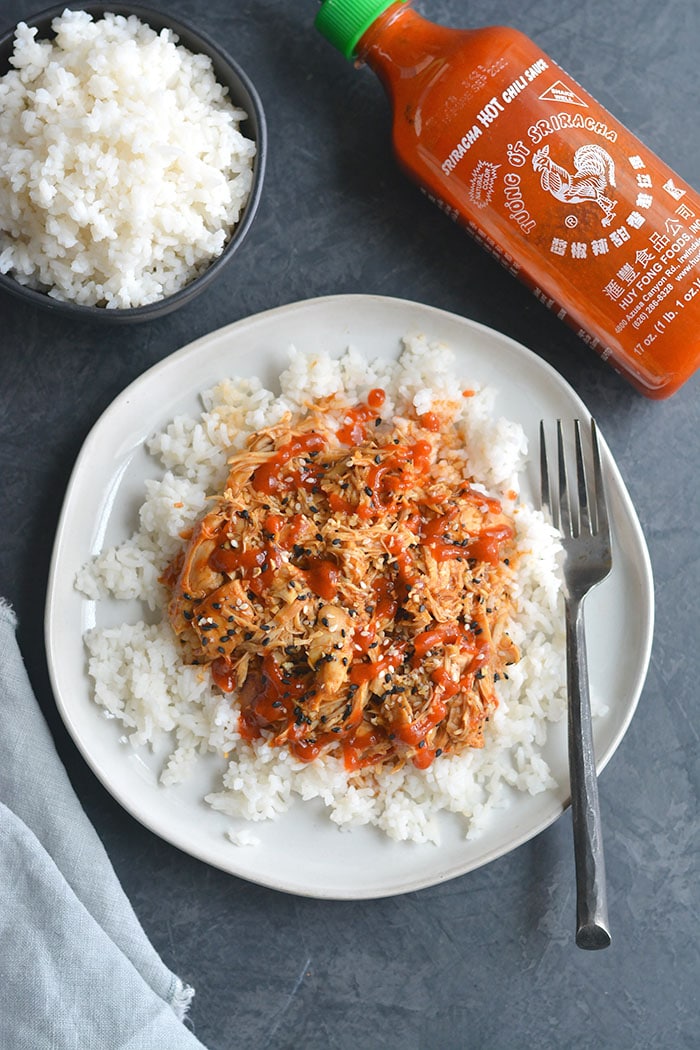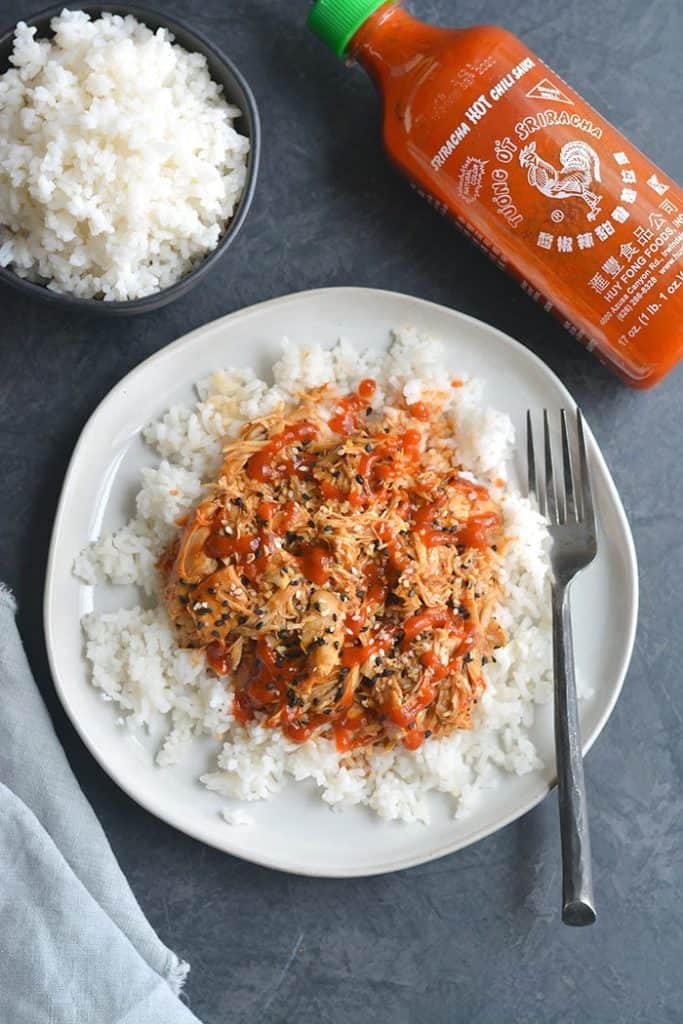 So how do you differentiate between a bottle of sriracha which is simply not very good and a bottle which is actually spoiled? Look for any of the following, as these will indicate (the very unlikely event) that you have a bottle of bad sriracha on your hands. Truly spoiled sriracha can pose food safety risks, and therefore should immediately be thrown out if any of the following conditions are apparent.
Mold Growth
Due to the capsaicin in the hot sauce as well as the vinegar, mold growth within your sriracha is highly unlikely to occur. However, the saying "never say never" is as true as ever!
It's possible that mold growth can occur in bottles which have experienced temperature fluctuations or the introduction of external contaminants. Prolonged air exposure can also pose a risk, as mold often likes to grow on the edges of containers where air is plentiful.
If there are any signs of mold on or in your bottle of sriracha, there's unfortunately no saving it and into the trash bin it must go!
Bad Taste or Smell
Sriracha sauce should taste and smell sweet, spicy, and vinegary–enough said! If you detect any other odors or tastes such as sourness or a fermented taste or smell, then it's possible the sauce has gone bad. Simply put, don't eat sriracha that tastes bad!
Textural Changes
If you notice your bottle of sriracha sauce experiencing a change of texture that makes it impossible to squeeze from the nozzle, such as increased thickening or clumping, this could be a sign of spoilage.
How to Store Sriracha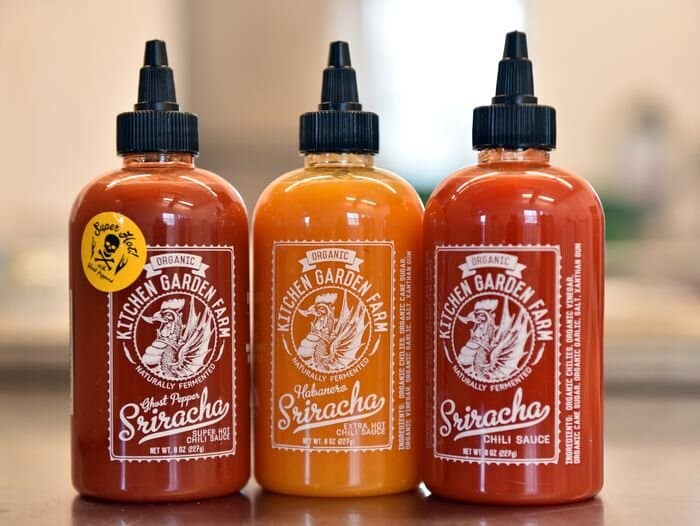 Luckily for us all, sriracha is pretty forgiving when it comes to storage needs. It can be safely stored in or out of the refrigerator, whether you're dealing with opened or unopened bottles, and will have a long shelf life either way! Here are a few storage tips to help your bottle last even longer:
Store sriracha sauce in a dry place at room temperature, away from heat exposure (which can cause sriracha to go bad) or direct sunlight. Any kitchen cupboard or pantry cabinet will do!
While it does not need to be refrigerated, keeping your sriracha in the fridge will help to preserve its flavor and color for even longer, especially after opening.
Be sure to remove and clean the nozzle of an opened bottle every now and then, to clear off any dried sauce and to wash off any possible contaminants that might be introduced during use.
If you have used sriracha to make another sauce, such as sriracha mayo, any leftover sauce should always be stored in an airtight container in the refrigerator. Once mixed with other ingredients, the shelf life of sriracha is decreased to just a few days.
Does Sriracha Go Bad? The Bottom Line.
Out of all the food items out there, sriracha is one of the hardiest. Hot chiles and vinegar, its basic ingredients, are natural mold inhibitors. On top of this, sriracha sauce is made with some added preservatives, giving it even greater stability.
Like all good things though, it must come to an end at some point! Over time, or with improper storage, the color of sriracha will become altered and the taste may become unbalanced. With even more time, it's possible that the spicy sauce could experience mold growth or take on a bad flavor, at which point it would certainly be deemed unsafe for consumption. This would likely take a very long time though, much longer than it should take you to work your way through that bottle!
When it comes to issues of sriracha, shelf life, and spoilage, the bottom line is that this is one hot sauce that will probably last as long as you do!