What does everyone turn to when they need a morning pick-me-up or a mid-afternoon boost? Coffee of course! This satisfying beverage provides an instant jolt of energy, is the most classic excuse for taking a break, and is easily adaptable to any type of palate. Whether you like your coffee lightly roasted or dark, sweetened with sugar or served with a topper of frothy milk, there is a cup of joe for everyone.
Espresso is one of the most frequently ordered brews. But what actually is that tiny cup of deep, dark liquid? And more importantly, what's the difference between espresso and coffee? We're about to dive into the world of espresso beans, coffee beans, and everything in between!
What Do You Mean...Beans?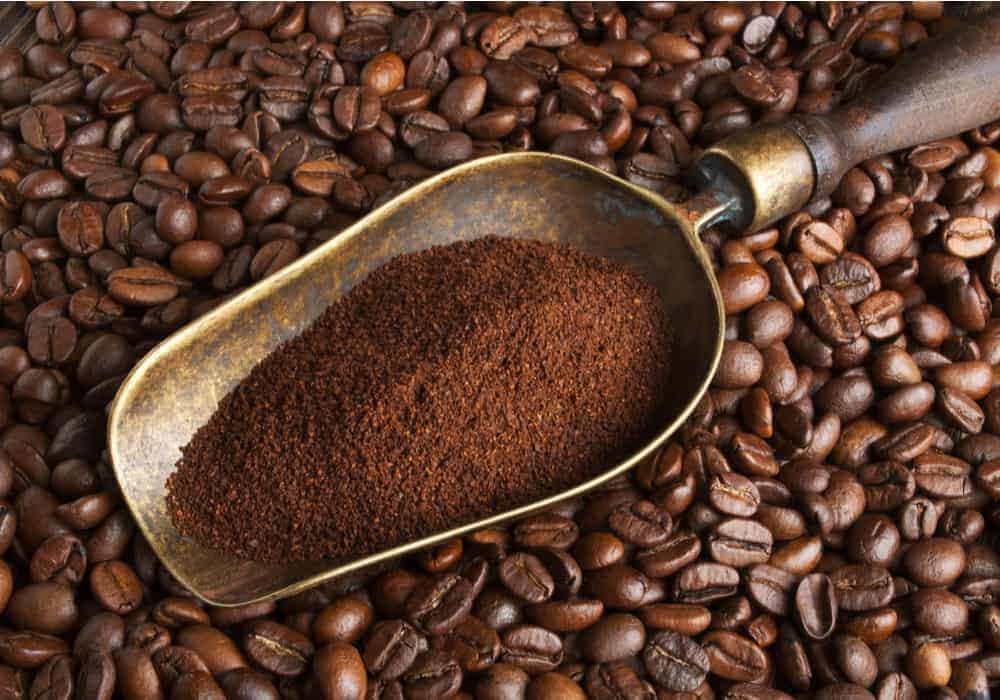 While they do resemble other beans and legumes, the tiny little beans that bless us with such a wonderful beverage are not actually in the bean family at all. A coffee bean is actually the seed that is harvested from the fruits of certain species of coffea plants, which are known as coffee cherries. Each coffee cherry typically contains 2 coffee beans, which in their natural state are actually green.
There are two bean varieties which take the cake when it comes to coffee: arabica beans and robusta beans.
Arabica Coffee Beans
Arabica beans are the most prized of the coffee beans as they have a pleasantly high acidity and a floral, round flavor. A cup of arabica bean coffee will have a smooth texture and a higher price tag than other coffees.
Robusta Coffee Beans
Robusta beans on the other hand, are much more affordable than those of the arabica variety, partly due to the fact that they are more easily produced. Most robusta bean coffee has a sharper taste, is less floral, and will contain up to two times as much caffeine as a cup of arabica.
How Are Espresso Beans and Coffee Beans Different?
The truth is, any type of coffee bean may be brewed as espresso, but there are some general characteristics which make some types of beans more well suited for espresso as opposed to others. Certain types of roast and a specific level of grind are important when it comes to espresso bean coffee, however the only true difference between espresso and coffee is, simply put, the way it is brewed. We'll get to more on that later, but let's start where it all begins: the roasting of the beans!


Espresso beans vs. Coffee Beans: The Roast
Why is coffee roasted? Because this is what makes it coffee! Just in the same way that caramelizing sugar or toasting bread brings out the inherent flavors of the food, the process of roasting coffee beans has the same effect.
As we learned already, regular coffee beans in their natural state are green in color, so in order to achieve those fragrant and increasingly rich shades of tan, brown, and even nearly black, we must turn to the roasting process.
Generally speaking, roasted coffee beans fall into three main categories:
Light Roast Coffee Beans
Light roast coffee beans are dark tan to light brown in color and as you might expect, have a very light flavor. Light roasted beans produce coffee which has a low level of bitterness yet a high level of acidity. Light roast is often used to brew what is known as "white coffee" which is a very pale, pleasantly mild cup o' joe!
Medium Roast Coffee Beans
Medium roasted beans are light to medium brown in color, with a more fragrant aroma and bigger flavor than lighter roasts, but are lacking in the bitterness of darker roasts. On the lighter side of medium roast, the beans remain oil-free, but on the upper end of medium roast, the coffee beans become hot enough to begin releasing oils. These oils give a sheen to the surface of the roasted beans and are what bring body to a final cup of brewed coffee.
Dark Roast Coffee Beans
Dark roast coffee beans are the grilled foods of the coffee world. Those charred spots we love on grilled steaks bring the same level of flavor to coffee beans. While the idea is not quite to char the beans (burnt coffee=not good coffee), the idea is to achieve maximum flavor development. Dark roasted beans will have an oily gloss and will have taken on as much caramelization as possible. At this point, the beans have burned off a lot of their acidity and become increasingly bitter, resulting in a heavier, stronger tasting cup of coffee.
This is most often where we find coffee that is designated espresso roast. Most espresso beans are simply dark roasted coffee beans which have been determined to possess the right level of flavor and oil content to be best suited for preparation as espresso.
Espresso Beans vs. Coffee Beans: The Grind
Once roasted, the coffee beans are pulverized into grounds, making the flavor more accessible to the hot water that is to come.
Ground coffee may range from extra-coarse grind, with the consistency of roughly ground black peppercorns, all the way down to extra-fine grind, which can be compared to a delicate powder. The reasoning behind this wide range of coffee grinds is that each type is best suited to a particular brewing method (more on that in a moment) in order to reach the optimal level of flavor extraction from the grounds themselves.
Thus, we arrive at another main difference between espresso beans and coffee beans: grind size! Since there is a wide range of brewing methods for coffee, the range of coffee grinds is vast as well. Espresso on the other hand, relies on a sole method of brewing, which happens to work only with finely ground coffee.
Espresso Beans vs. Coffee Beans: The Brewing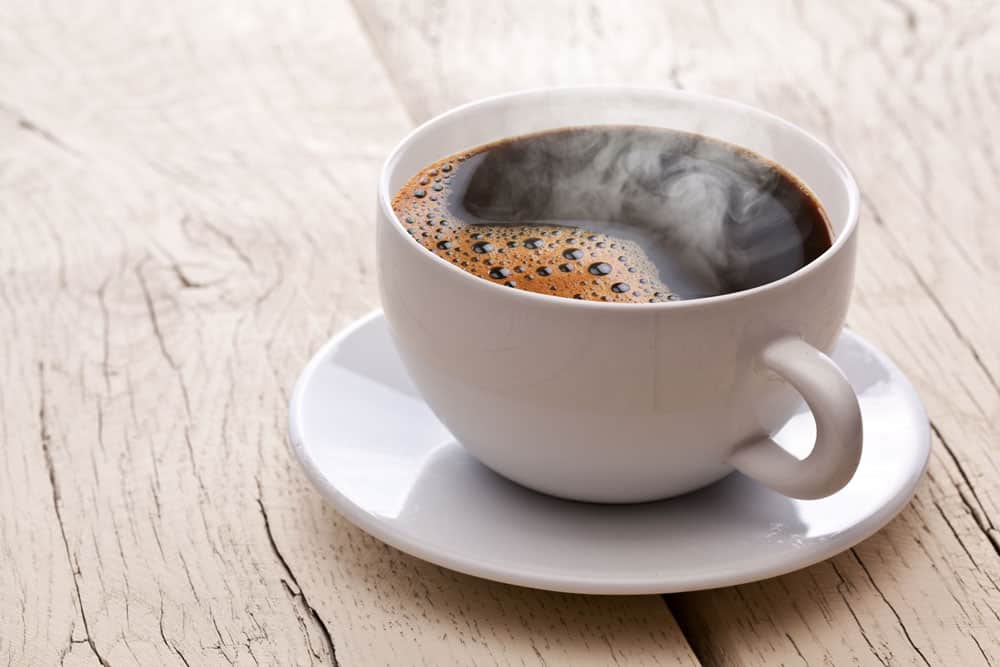 This conveniently delivers us to our next, and most key, difference between espresso beans and coffee beans: the brewing method. The average cup of coffee is typically around 6-8 fluid ounces, while it's no secret that espresso is often delivered in a power packed shot! A standard shot of espresso is only about 1-2 fluid ounces, but yet it contains just about the same amount of caffeine as a standard cup of coffee.
Whether you happen to be making espresso or coffee, there are only ever 2 ingredients in the initial brew: coffee grounds and water. This apparent simplicity belies the true level of complexity involved when it comes to the flavor extraction process. In order to achieve that cup of perfectly brewed coffee, there is nothing short of a ton of choices to make when it comes to brewing methods. From drip coffee (hello Mr. Coffee!) or a percolator to cowboy coffee or the French press, the list goes on.
Making espresso, on the other hand, relies on one specific brewing option: the espresso machine. An espresso machine works by forcing hot pressurized water through tightly packed grounds and into a waiting vessel below. Since the hot water is only in contact with the packed grounds for about 30 seconds, the high pressure is necessary in order to pull out as much rich flavor as possible in such a short time. This is exactly why finely ground coffee is important for making espresso, as it provides the most amount of surface area possible for rapid flavor extraction.
What is Cold Brew?
Cold brew is in a class all its own! Unlike other coffee brewing methods, cold brew is brewed without the use of heat. Typically, coarse-ground coffee is used for cold brew as a smaller amount of surface area makes for a slow and easy flavor extraction process. The grounds are mixed with water and allowed to steep in a chilled environment or at room temperature for 8 hours or overnight, resulting in a milder and slightly sweet cup of java.
Espresso Beans vs. Coffee Beans: The Flavor
Regardless of the level of roast, size of grind, or choice of brewing, there will always be a difference between espresso and coffee in terms of flavor.
Due to the brewing under pressure that occurs within an espresso machine, the resulting shot of espresso will be more concentrated in terms of flavor than a regular cup of coffee made with the exact same beans. The fact that espresso is most often made with dark roast coffee beans also contributes to this depth of toasty flavor, strength of taste, and heavy mouthfeel brought to you by those oil-rich beans.
While it is plenty possible for a cup of coffee to taste strong and be just as full bodied, it will never be quite as strong as espresso due to the level of concentration. In addition, espresso will generally have a less acidic taste than regular coffee. This is good to know if you are unfortunate enough to experience stomach upset after drinking a cup of coffee–the acidity may be to blame! Switch up your roast level or brewing method and you may find some sweet relief.
Popular Coffee Drinks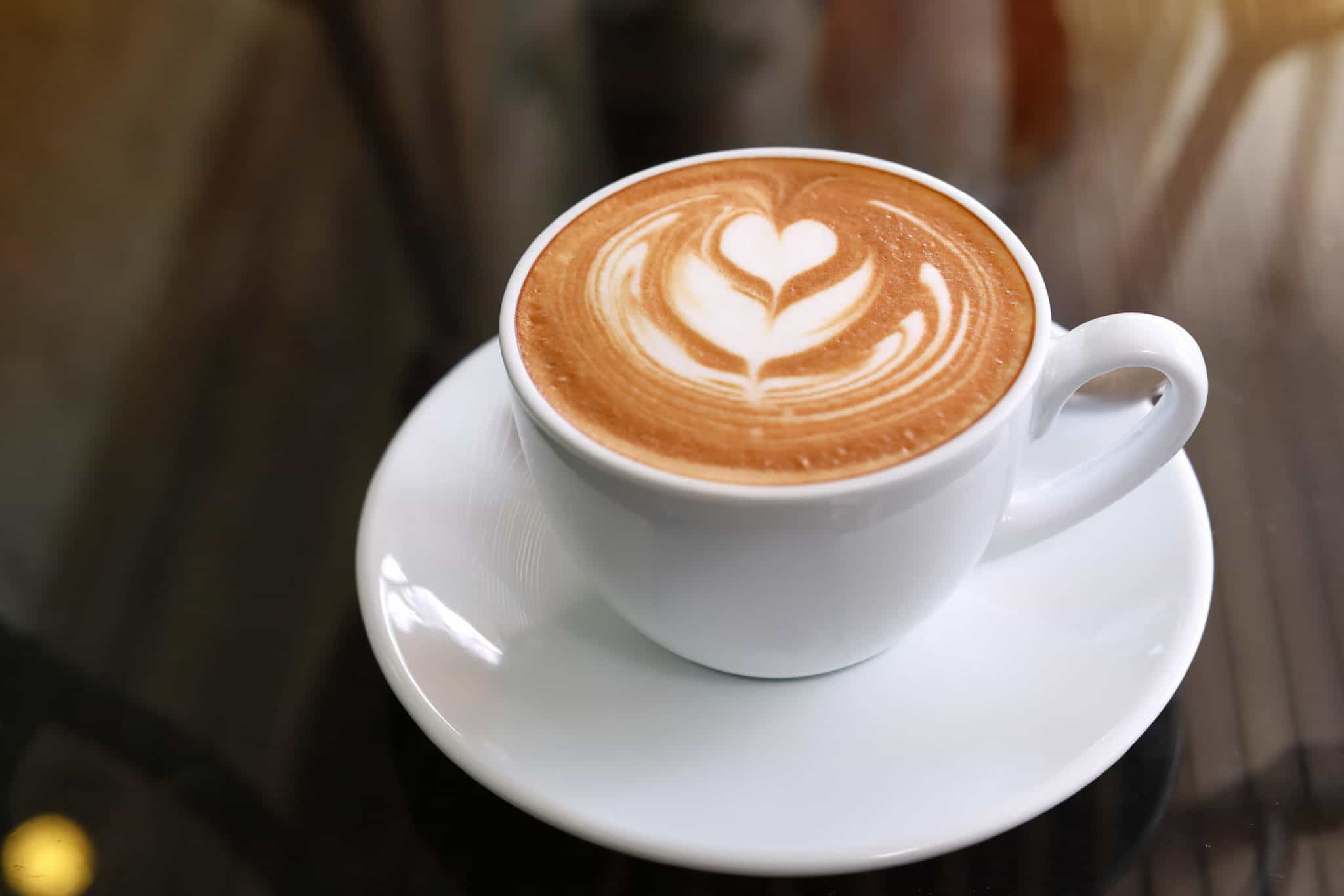 Ever feel overwhelmed when perusing the menu of your local coffee shop? So many different coffee drinks, very rarely with explanations! We've got your back with this café cheat sheet, giving you the quick and dirty run down of all the most common espresso drinks and coffee concoctions.
Americano
An americano is a shot of espresso that has been topped with hot water, giving you all the rich flavor of espresso with a bit less intensity. An americano may be lightened with milk or half and half, depending on personal preference.
Macchiato
A macchiato is simple: start with a shot of espresso and top it with a thin layer of foamed milk. The small amount of milk softens the taste of the espresso, while keeping it much more concentrated than other types of espresso drinks.
Cappuccino
A cappuccino starts with a shot of espresso, is topped with an equal amount of steamed milk, then is topped once again with another equal portion of foamed milk. Add a dash of cinnamon on top if you're feeling fancy!
Latte
A latte is quite similar to a cappuccino, as it contains the same base three ingredients: espresso, steamed milk, and foamed milk. However, in the case of a latte, the espresso shot is blended with a larger amount of steamed milk as compared to a cappuccino, then the entire beverage is finished with a smaller topper of foamed milk.
Cortado
A cortado is simple–equal parts espresso and steamed milk! Cortado may be topped with a dollop of foamed milk, if desired, but this is not always the case.
Final Thoughts on Espresso Beans and Coffee Beans
Espresso beans and coffee beans, while starting from the same exact beans, do have very different characteristics--from the roast to the grind and all the way through the brew! The only true difference though, is that espresso is brewed by way of a pressurized machine which produces a concentrated cup of java, while coffee is brewed using other methods.
That said, there are no laws when it comes to making coffee in your kitchen! You can most certainly use any beans that have been designated as espresso beans in any other brewing method, and on the flipside, you can use any type of regular coffee beans in an espresso maker. Just keep in mind that the flavors may not result in what you're expecting but hey, that's half the fun of trying new things, now isn't it? Happy caffeinating!