All types of seafood have been an important part of the human diet for thousands of years, long before we had drawn butter to accompany our lobster dinners and cocktail sauce for jumbo shrimp dipping. Back in those days, seafood was not fancy by any means, it was simply food--nutritious and plentiful to boot!
These days, seafood tends to be more of a splurge, making it less likely to show up on your weekly shopping list. Whether the meal is king crab legs, cedar plank salmon, or frutti di mare pasta, a seafood supper has become synonymous with special occasion dining. That doesn't mean it shouldn't make an appearance in your kitchen from time to time though!
Mussels are one type of seafood which perfectly toe the line between affordability and deliciousness. Green and black mussels are two of the most common types out there and boast many differences aside from their coloring. Let's get to know all about these two critters!
What Are Mussels?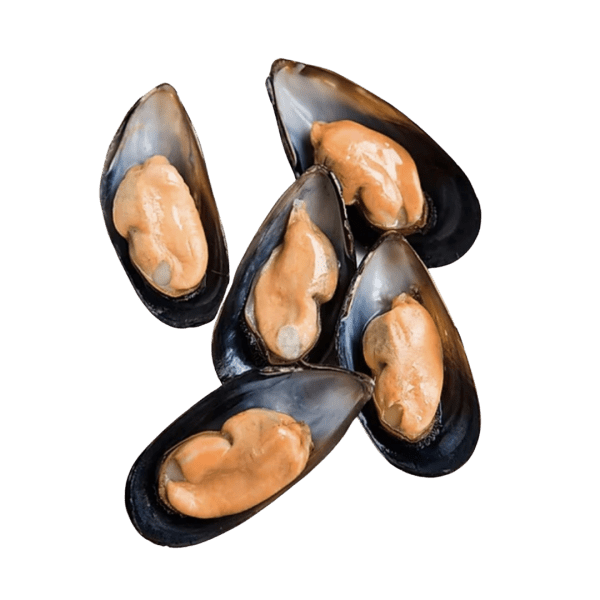 Mussels are a type of shellfish known as bivalve mollusks, meaning they have a soft body which is encased by two shells that are attached by a hinge. This group also includes clams and oysters. Some mollusks, such as scallops, use this hinge to open and close their shells repeatedly, using the movement as a method of propulsion. Other bivalves, like mussels, prefer to stay stationary and will plant themselves on any suitable anchor such as a rock, another shell, wood, or other debris.
Mussels eat by filtering surrounding water through their bodies, collecting algae and other bits of food matter as they do so. For this reason, bivalve mollusks are widely regarded as environmentally friendly for the way that they effectively clean the water they inhabit, removing and making use of the fine particulates that would otherwise be contaminating the water.
There are tons of different species of mussels out there, but only a small fraction of these are mussels which are widely consumed as food. While mussels do grow readily in the wild, most of the mussels sold in restaurants, grocery stores and fish markets are sourced from shellfish farms.
Differences Between Green and Black Mussels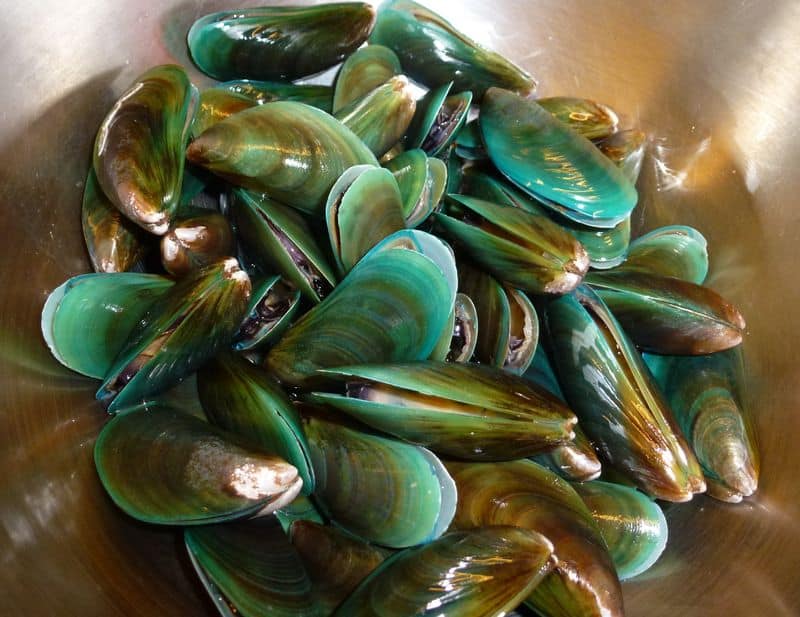 Also known as green lipped mussels, green mussels are a species known as Perna canaliculus, while black mussels are actually any of several different species of mussels such as Choromytilus meridionalis and Mytilus trossulus (which is actually technically a blue mussel, but is often referred to as a black mussel).
Green and black mussels share the same basic characteristics of being a tasty bivalve mollusk, but also have several differences of appearance, regionality, taste, and culinary uses.
Green Mussels vs. Black Mussels: How Do They Look?
Both green mussels and black mussels are similar in overall form, having an oblong and asymmetrical teardrop-esque shape.
The most striking difference in appearance between these two types of mussels is the color. A green lipped mussel will be grayish-brown overall with a tinge of beautiful emerald green along the edge. A black mussel, on the other hand, will be more uniform with a shell that can range from deep brown to brilliant dark black.
In addition, green mussels can grow much larger than black mussels--up to twice the size in fact! Black mussels top out around 3 inches in length while green lipped mussels can reach a whopping 6 inches.
Green Mussels vs. Black Mussels: Where Are They From?
Green mussels are native to the Indo-Pacific region and while generally associated with New Zealand, have since spread and can now be found along the coasts of both North and South America. Green lipped mussels are actually considered to be an invasive species in the Gulf of Mexico as they have begun to have negative impacts on the local ecosystem and aquaculture.
Since black mussels may be any of a number of species of mussels, they hail from a vast range of places worldwide. Black mussels can be found in the cool waters that are along both the Pacific and Atlantic coasts of North America, as well as South Africa and regions of South America.
Green Mussels vs. Black Mussels: How Do They Taste?
The flavor of black mussels is one that many people are likely already familiar with, but you might be wondering, what do green mussels taste like? The mussel meat of both black and green mussels has a slightly sweet flavor, but black mussels tend to have a strong, briny flavor while green mussels have a milder flavor which is more savory than sweet.
In terms of texture, black mussels are more plump with a tender and soft texture while a cooked green mussel tends to have a tougher, chewier texture.
Green Mussels vs. Black Mussels: How Are They Used?
Black and green mussels can be used in essentially all the same ways, aside from where their differences in size would make an impact on the dish. While it's true they do have some differences in flavor, if a recipe calls for green mussels and you can only source black mussels, the substitution will work just fine.
The petite size of black mussels makes them best for dishes such as mussels escabeche or mussels with linguine. The larger size of green mussels on the other hand makes them perfect for stuffing and broiling, or grilling on the half shell.
Other Types of Mussels
Green mussels and black mussels are not the only two mussels at the party! There are a few other types of mussels which are often spoken of.
Zebra Mussels
Zebra mussels dwell in freshwater locations and have a characteristic striped pattern on their shells, which of course earned them their name. Zebra mussels are quite small, topping out around 1½ inches, and are actually considered to be an invasive species for the way that they dominate the ecosystems they reside in. Zebra mussels are technically edible just like other mussels, but their petite size means they are lacking in the substance department, and not very good to eat overall.
Blue Mussels
In the same fashion as their green brethren, blue mussels are also referred to as blue lipped mussels. These mussels grow in many regions of the world and are recognizable by their characteristic blue or bluish purple coloring. Blue mussels are also referred to by the notable name, Prince Edward Island (PEI) mussels.
Mediterranean Mussels
Mediterranean mussels are a specific type of blue mussels, the Mytilus galloprovincialis. These mussels can reach up to 5 inches in length and have a characteristic broad mouth and narrow base. Unlike black mussels, Mediterranean mussels grow quite well in warmer waters.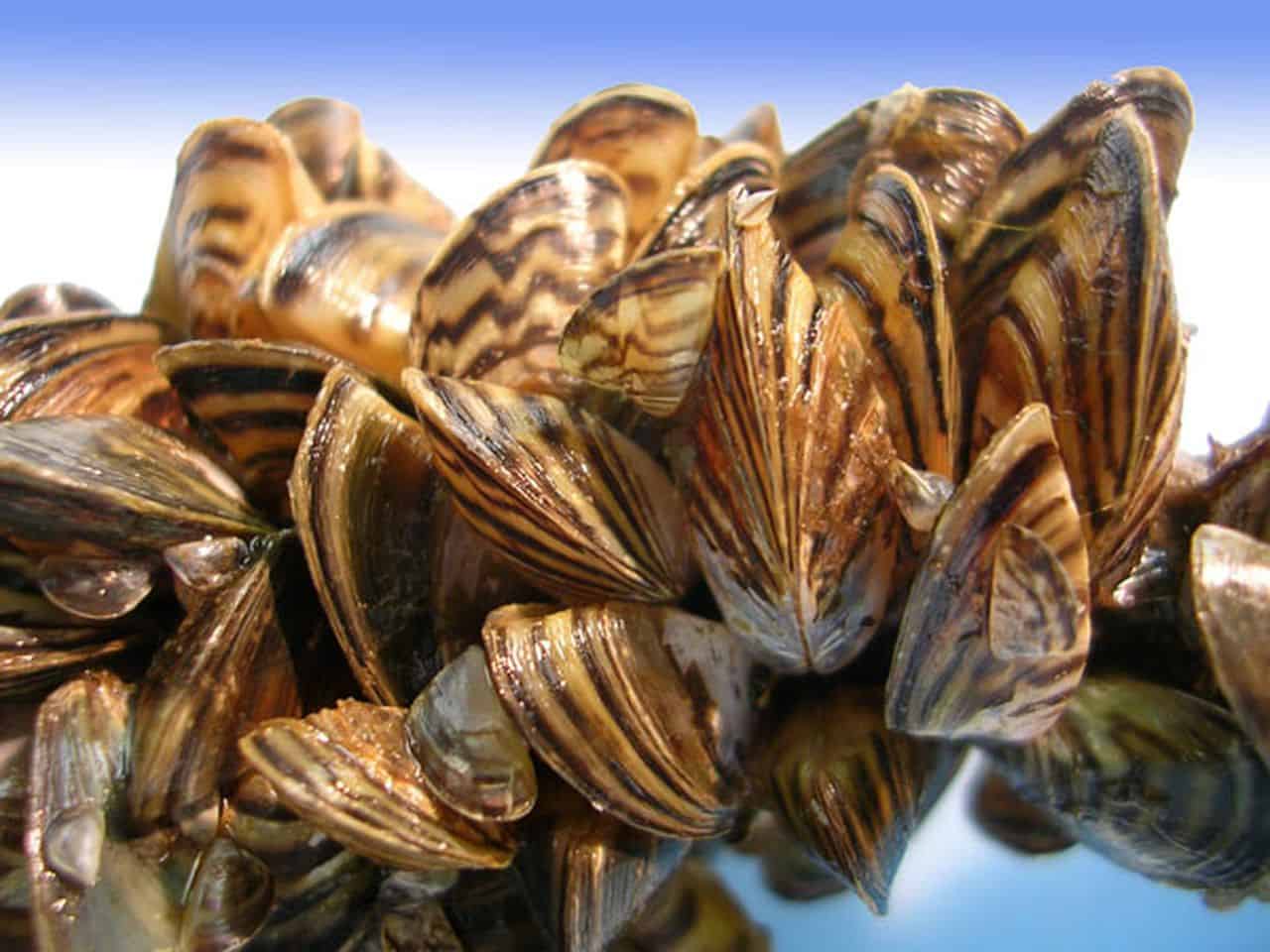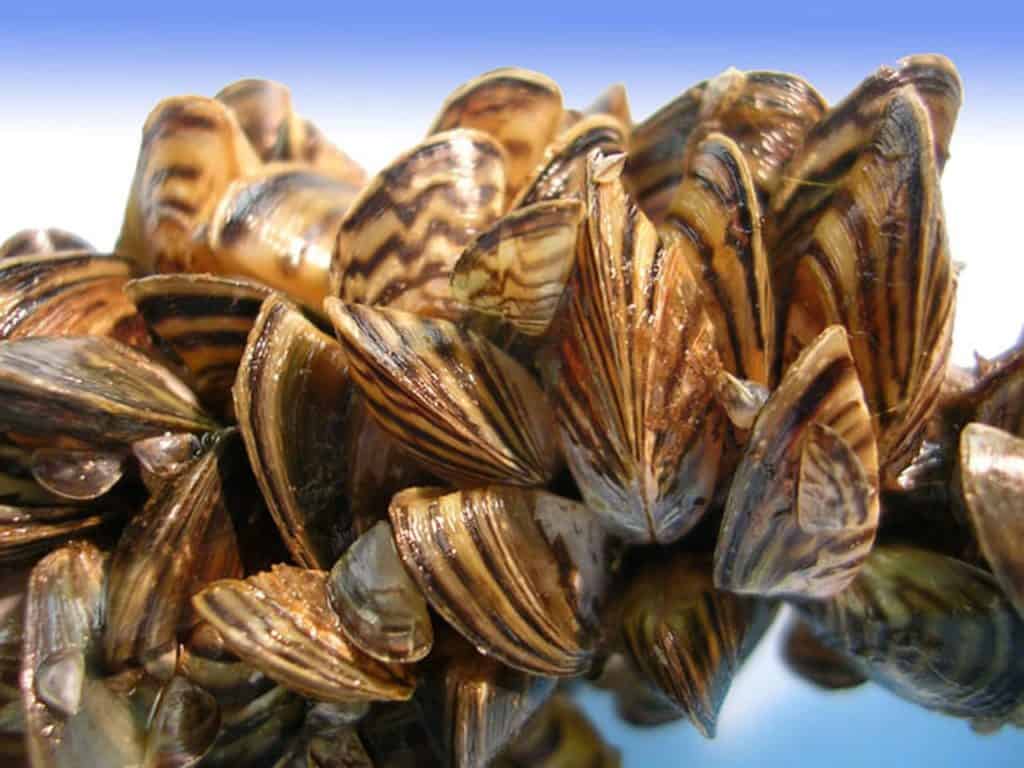 Tips for Cooking With Mussels
Whether green or black, there are a ton of different ways you can cook mussels! You can find any number of amazing recipes for mussels, but let's go over the main tips and tricks here:
Before cooking mussels, examine them carefully. The shells should be relatively clean and shiny, with no cracks or chips. The mussel shells may be open slightly but should clamp its shells together when tapped against another. If it fails to close up, this means the mussel is dead and is not safe to eat.
When you go to prepare mussels, you may notice that they have a small tangle of string-like fibers hanging off one side. Grab a hold of these fibers and give a firm tug to remove them. This is what is known as the mussel's "beard" and it's what the mussel uses to anchor itself to rocks and other mussels. Pretty cool! But not delicious.
Some folks learned that the best way to clean the sand out of bivalves such as mussels and clams is to place them in a bowl of fresh water to allow them to "purge" themselves. For the most part these days, this is completely unnecessary as most farmed mussels are grown on vertical ropes or pilings far up and away from the sand and mud. Therefore, the mussels arrive to market plenty clean, inside and out!
While shellfish such as oysters and clams are commonly eaten raw, half shell mussels are a far rarer sight at the raw bar. This is due to the risk posed by a particular strain of bacteria called Vibrio, which may become trapped in certain types of bivalves due to the way they filter water to feed. When harvesting fresh mussels, it's important to be aware of any known contaminants in the area.
One of the most popular ways to consume mussels is simply to steam them. As you steam mussels, the shells open and they release a wonderfully briny, flavorful liquid into the cooking liquid. Oftentimes the mussels are cooked with white wine as well, and then seasoned with lemon juice, fresh herbs, and breadcrumbs.
Are Mussels Good For You?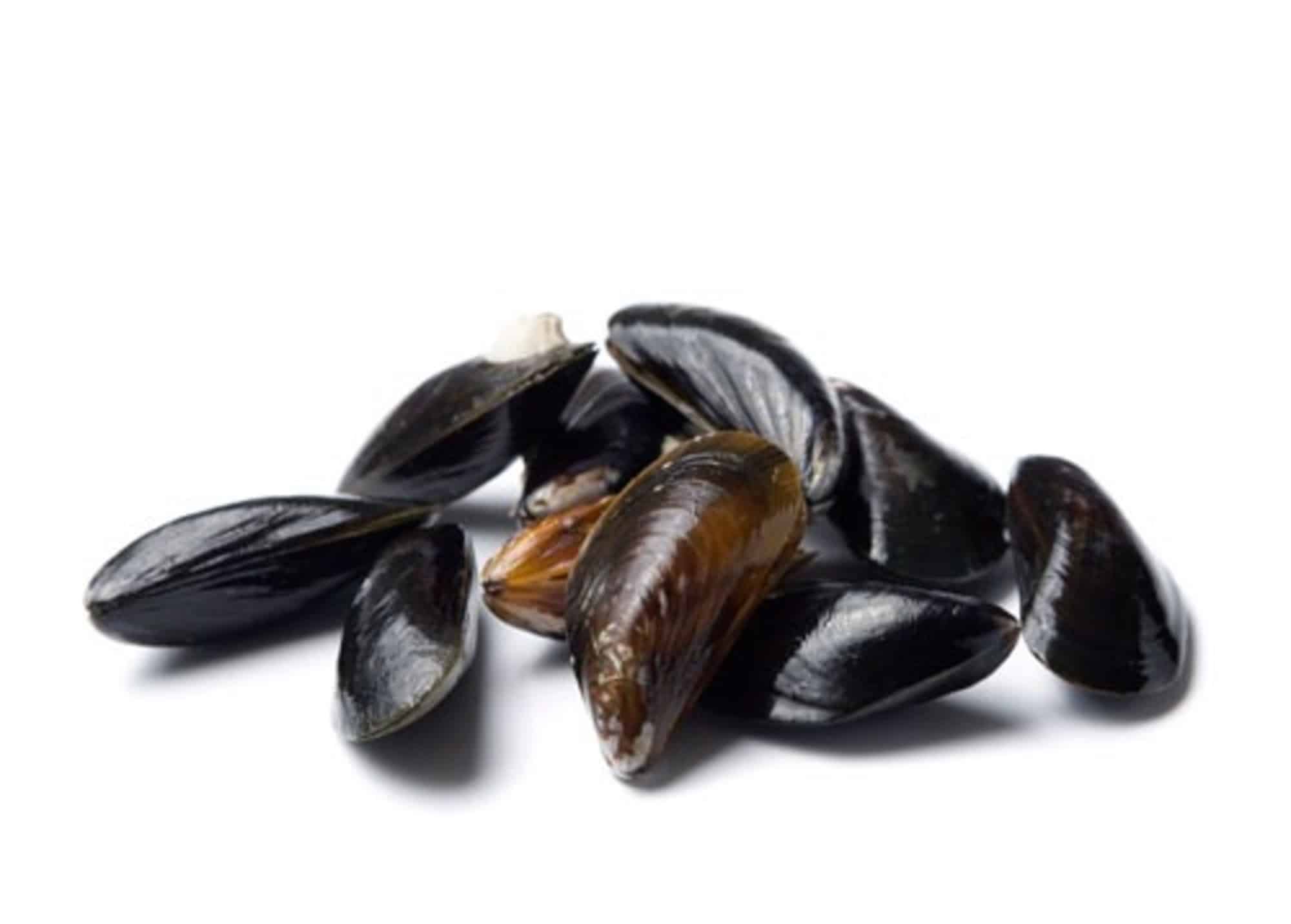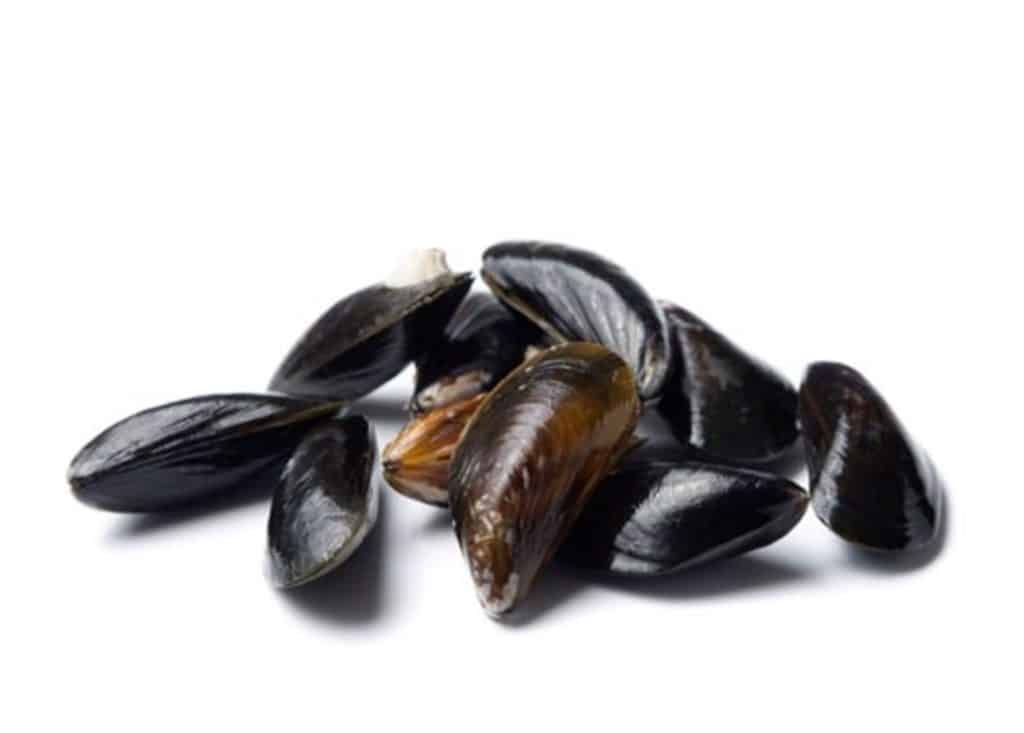 So, is eating mussels healthy for your diet? Yes! Inside the tiny, hinged shells of each mussel lies a surprisingly big dose of nutrition.
Omega-3 Fatty Acids
As with many other types of seafood, mussels are extremely rich in omega-3 fatty acids. In addition to being used in various systems across the human body, omega-3 fatty acids are especially important for healthy brain and cardiovascular function.
Protein
When you eat mussels, you are also consuming a load of protein--about 7 grams of the muscle building stuff per ounce of mussel meat! You already know that protein is important for healthy muscle growth and repair, but it is actually key to cellular repair throughout all body systems. When we say it takes mussels to build muscles, it's no joke!
Iron
Iron is one mineral which can be tough to get enough of in your usual diet. This is because the list of foods in which it occurs naturally and in large quantities is fairly limited. Thankfully, mussels are an excellent source of the stuff, which is vital to the production of healthy red blood cells.
Things to Consider When Shopping for Mussels
Whether you are on the hunt for green or black mussels, or any type of mussels that come your way, there are a few basic concepts to keep in mind as an informed shellfish shopper.
The mussels should be overall fairly clean, only requiring a gentle scrub or so. The shells should be shiny, completely intact, and moist. If the shells appear dry and lackluster on the outside, you can expect the same of the mussel meat inside.
Fresh mussels should smell fresh and oceanic, not at all fishy or otherwise strongly aromatic. Be aware that the liquid that mussels produce when they cook can be a bit salty, and you may detect a whiff of this natural brininess in their smell as well.
All mussels are packaged with a shellfish tag, which indicates when and where they were harvested. Sometimes you may purchase a bag of mussels which has this tag attached, or if you are buying the mussels from a supermarket's seafood section or local fish market, you can always ask for this information.
Buying frozen green mussels or frozen black mussels is an option in many large grocery stores, but oftentimes these are partially (or fully) cooked, which may result in an odd texture in certain cooking applications. If you opt for frozen mussels, do your due diligence and read the packaging to ensure there are no unnecessary additives or preservatives used. We recommend selecting the frozen raw mussels for best texture when possible, just be sure to cook them thoroughly!
The Differences Between Green Mussels vs. Black Mussels
Mussels are a perfect example of the age old saying "good things come in small packages"! Whether they sport lustrous black shells or are a soft gray with vibrant green trim, mussels are a wonderful seafood choice for many reasons. Not only are they tasty, with a fresh and lightly sweet flavor, but they are extremely healthy and generally more economical than other types of seafood as well.
When it comes to distinguishing these two mussel varieties from one another, the difference in color will likely give it away long before you get to any tasting. But you can also spot differences in size, as green mussels will almost always be significantly larger than black mussels. You can also expect the meat itself to have slightly different tastes, as black mussels are briny and sweet while green mussels tend to be more mildly flavored and somewhat chewier.
We hope this article leaves you convinced that you don't wait for a special occasion to put mussels on the menu. Green, black, or blue--mussels always make for a great meal!