We all know that fruits and vegetables are good for us, but it's not always clear exactly why and how these types of foods do the human body good.
Peas are perhaps one of the most commonly consumed green vegetables, therefore it's important to understand the unique health benefits of peas, nutrition content of different varieties, and how to prepare them so as to ensure you're getting as much out of them as possible.
So pass the peas please, because we're answering all of your top health and nutrition questions when it comes to this little member of the legume family!
Are Peas Good for You?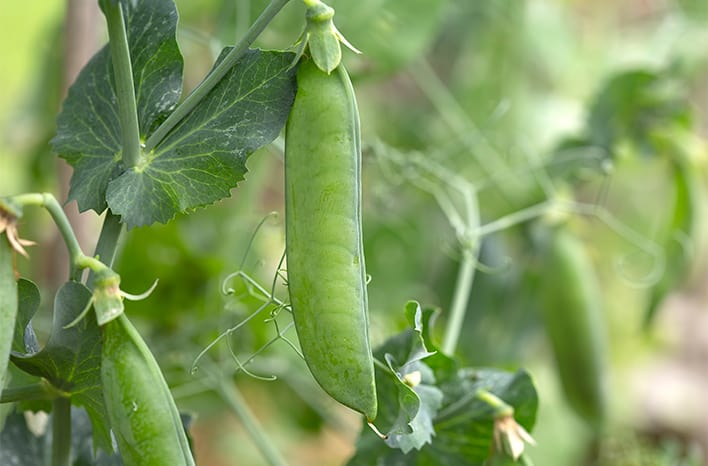 Simply put, yes! Just like other legumes such as soybeans and black beans, peas offer many nutritional benefits. Eating green peas, (whether they are fresh peas, frozen peas, or canned peas) delivers a multitude of health benefits, from helping to control blood sugar, reducing the risk of heart disease, and supporting a healthy immune system! How do these tiny green orbs do all of this? Let's get into it.
Nutrition Content of Peas
To be clear, the types of peas we're discussing here are the green peas, also sometimes called green garden peas. Other legumes which use the name "peas", such as black eyed peas, are actually types of beans and have a far different nutritional profile as compared to fresh green peas.
How Many Calories Are in Peas?
As is the case with many fresh vegetables, peas are a low calorie food, ringing in at just about 60 calories per serving. Most of the calories in peas come from their carbohydrate content and as we're about to find out, these carbs are mainly composed of healthy dietary fiber.
This distinction is key, as foods that are rich in carbs from dietary fiber are far healthier than foods which are higher in simple carbohydrates--you know, the simple sugars which are readily broken down in your system. More on that in a minute, but for now, just trust us on that one!
Do Peas Have Protein?
As is the case with many members of the legume family, peas contain a decent amount of protein. In fact, just one half-cup serving has just about the same amount as 2 tablespoons of peanut butter!
However, one major difference between plant-based protein sources such as peas, and animal based protein sources like meat and dairy, lies in something called amino acids. When the body digests proteins, it breaks them down into these smaller compounds known as amino acids. There are many different types of these amino acids, each of which serves important functions within the body.
Protein sources which contain all essential amino acids are known as complete proteins, and peas unfortunately, are not quite there. Don't worry though, you can easily round out these amino acids by way of food pairing! If you pair green peas with foods such as quinoa or brown rice, which happen to supply the amino acids that are lacking in peas, you'll be forming a complete protein.
How Many Carbs Are in Peas?
Out of all the green veggies out there, peas are closer to the top of the podium when it comes to starch content. That inherent sweetness which is packed into those little peas is an indicator of a high level of natural sugars. This doesn't make them unhealthy though! Peas, fortunately enough, have a relatively low glycemic index.
As we alluded to above, the key to balancing out the carbs in peas is fiber. When carb rich foods also contain fiber, your body takes longer to process them, thereby reducing the speed with which the starch is converted into sugar and enters your bloodstream. Carbs are a good thing; they are our main source of energy! But it's best if the carbs we consume come from fiber rich sources such as fruits, vegetables, and whole grains.
The number of carbs in peas does depend on the type of peas at hand, as some provide more fiber than others. Types of peas which you consume the whole pod, such as snow peas and sugar snap peas, deliver more fiber to your system as opposed to garden peas, where you are only eating the seeds themselves. In these cases, the pea pods are too fibrous to consume.
How Much Fiber is in Peas?
Speaking of fiber, it does a body far more good than just lowering the glycemic index of a food. Eating a good amount of dietary fiber is important for a whole host of reasons, from preventing digestive discomfort, to maintaining healthy gut bacteria and more.
In addition to being important to digestive health, peas, and more specifically the fiber content of them, are beneficial to the cardiovascular system as well. This is because of something called the blood glucose response--essentially how rapidly your blood sugar rises after eating a food. Low glycemic index foods like peas will cause this rise to happen slow and steadily, and subsequently decrease steadily as well. High glycemic index foods, on the other hand, cause the blood sugar to spike and crash. Fiber is the key to low glycemic index foods, as it causes the body to have to digest the food more slowly, thus avoiding that rapid sugar spike.
What Vitamins and Minerals are in Peas?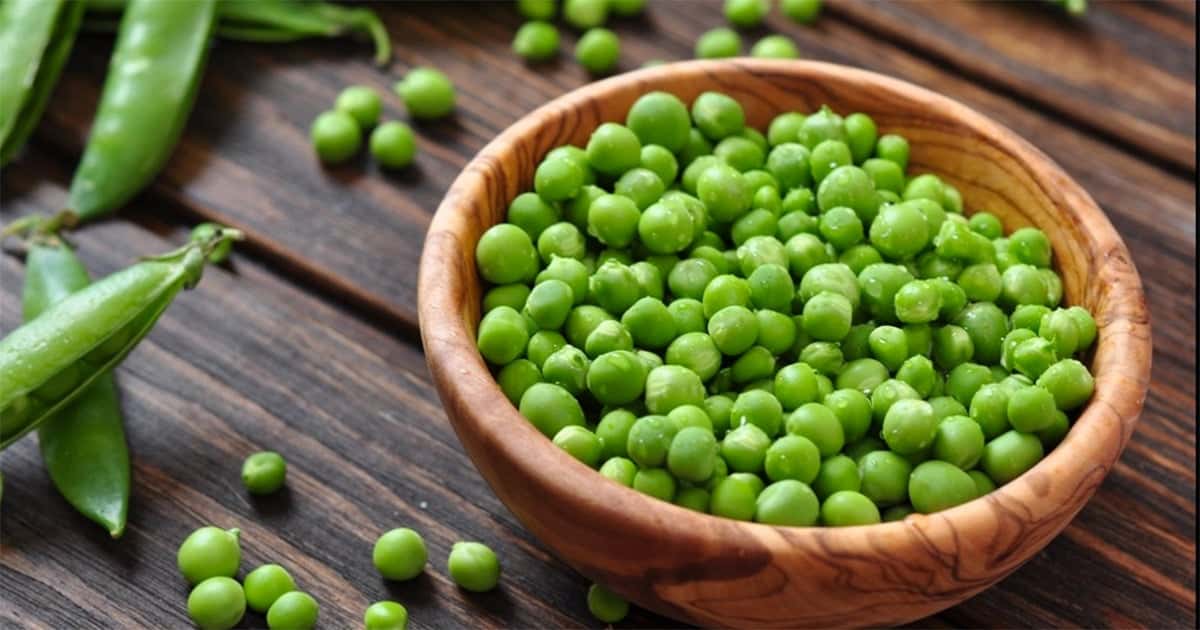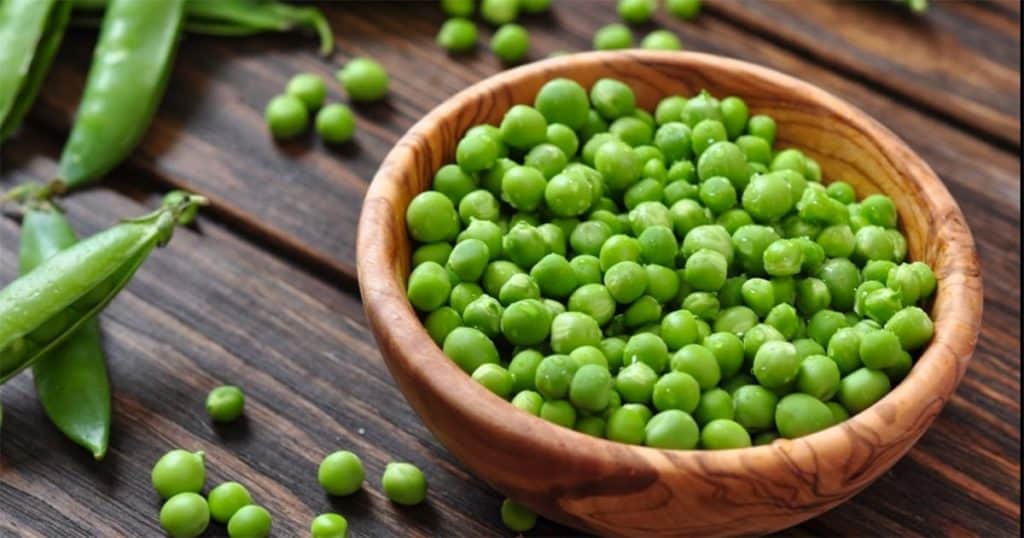 There are so many different nutrients found in peas! In addition to A and B vitamins, peas also contain vitamin C and vitamin K. Vitamin A is important for healthy vision and immune function, while B vitamins are most important for the production of red blood cells, keeping you feeling energized. Vitamin C is a known free radical fighter, while vitamin K is vital to bone health!
Peas also possess an abundance of heart healthy minerals like magnesium and potassium, which can help to ward off high blood pressure and relax blood vessel walls. In addition to containing vitamins and minerals which promote heart health, peas also contain plenty of polyphenols which help to protect the body against cancers and other progressive diseases.
Ideas for Getting More Peas Into Your Diet
If eating peas straight up is not your thing, we don't blame you! Not everyone loves their sweet taste and creamy texture, and of course the quality of said peas can greatly influence how enjoyable they are to eat.
Whether you are a pea lover or are going to have to make an effort to get these round green legumes into your diet, here are some ideas for how to work peas into more of your meals:
Peas make great snacks! That's right you heard us, try snacking on peas. Many grocery stores and health food stores offer plenty of freeze dried fruits and vegetables, peas included. And yes, even dried veggies still possess plenty of nutrients and goodies that make them worth eating.
Like things hot? Reach for wasabi peas! These are dried peas which have been tossed in a seasoning mixture, usually composed of sugar, salt, and wasabi powder. These little bites pack a ton of flavor and fiber, just be sure to check the label and make sure that they aren't coated in too much extra sugar. Remember, peas are naturally sweet!
Gently mash cooked green peas and stir them into a big bowl of hearty mashed potatoes! The pea to potato ratio can be whatever you (or the kids) enjoy the taste of most. Jazz it up even further by adding a sprinkle of minced fresh mint or basil and freshly cracked black pepper.
You can even make peas into cake! Try our recipe for Pea and Pistachio Cake.
Give pea protein powder a shot. This stuff is made from dried and ground yellow peas and is extremely nutrient dense and protein rich. You might think all you can do with protein powder is mix it into a shake or smoothie, but this is far from the case! Pea protein powder can be added into baked goods, hidden in casseroles, and even creamy soups.
Speaking of soup, split pea soup is an all-time classic way to eat peas. Though they look like lentils, split peas are indeed peas which have been dried and split, and may be made from either green peas or yellow peas.
How Should You Cook Peas?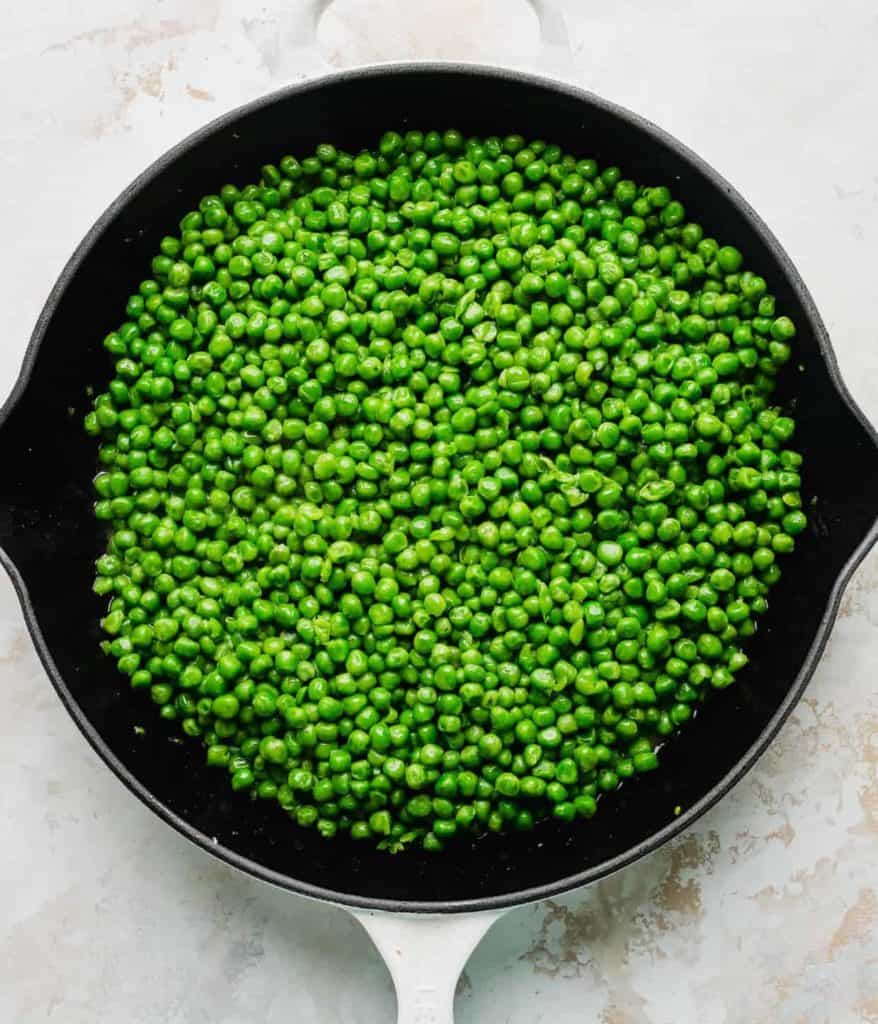 There are tons of different ways you can cook and prepare peas, but how should you cook peas to yield maximum nutrition? The key to preserving the nutrition within your peas, or any vegetable for that matter, is to cook them without a ton of water. Therefore that big ol' pot of boiling water method you've been using for years is, very sadly, causing your poor peas a lot of nutrient loss.
Eat Them Raw!
Thankfully, peas are delicious raw, and can be eaten fresh out of the pod! No nutrient loss here, although some people may find their systems have a little trouble digesting raw peas due to their high fiber content, which remains strong and intact while they are in a raw state.
Steamed Peas
If you opt to cook peas, do so with as little water as possible. So, rather than boiling the peas in a ton of water, simply steam them in a lidded, shallow saucepan with a few spoonfuls of water. Once the peas are cooked, you can add butter and seasonings which will create a wonderful sauce with the bit of water that remains, the best way to preserve any nutrients which have escaped into it.
Roasted Peas
Another great way to cook peas for maximum nutrition is to roast them. Simply toss the peas with olive oil and fresh herbs, then roast them in a hot oven. The peas will lose some moisture, but this will only serve to concentrate their flavor and nutritional value.
Are Peas Healthy? You Bet!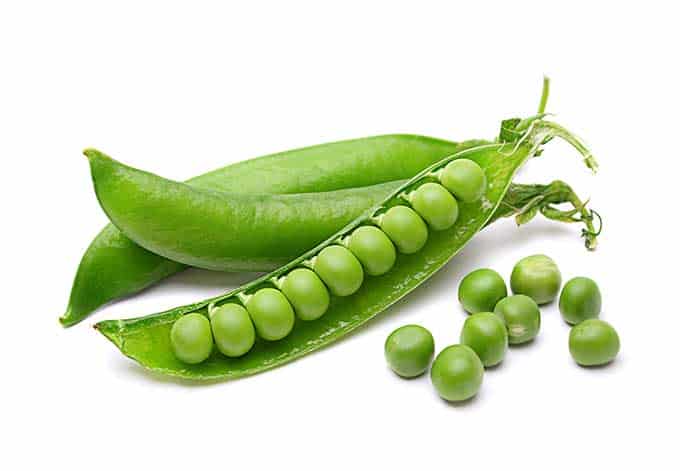 If you haven't been convinced by now that eating peas is a great move for your overall health, then we don't know what else to tell you! Not only are they low in calories, but they are high in protein, fiber, vitamins, and minerals–all of which are important nutrients for a well-functioning body.
If the flavor or texture of peas is not your favorite, try to work them into your diet by mixing them into other foods you eat regularly, such as potatoes or casseroles, and don't be afraid to try some of the new products that are out there on the market! Fresh out of the pod is not the only way to enjoy and reap the benefits of eating peas, as there are many great quality products which offer the health benefits of peas in alternate forms.
What's your favorite way to eat green peas? Drop us a line and let us know!