Besides onions, garlic might be one of the most common pantry ingredients worldwide. Almost all cuisines incorporate this lovely allium and I know that I try to keep multiple bulbs on hand at all times.
While keeping a stocked pantry is key to creating awesome meals at home, sometimes it's easy to overlook the sundry items and we can find ourselves evaluating an older head of garlic for freshness. This begs the question, how long does garlic last? Followed by, how can we keep it fresher for longer?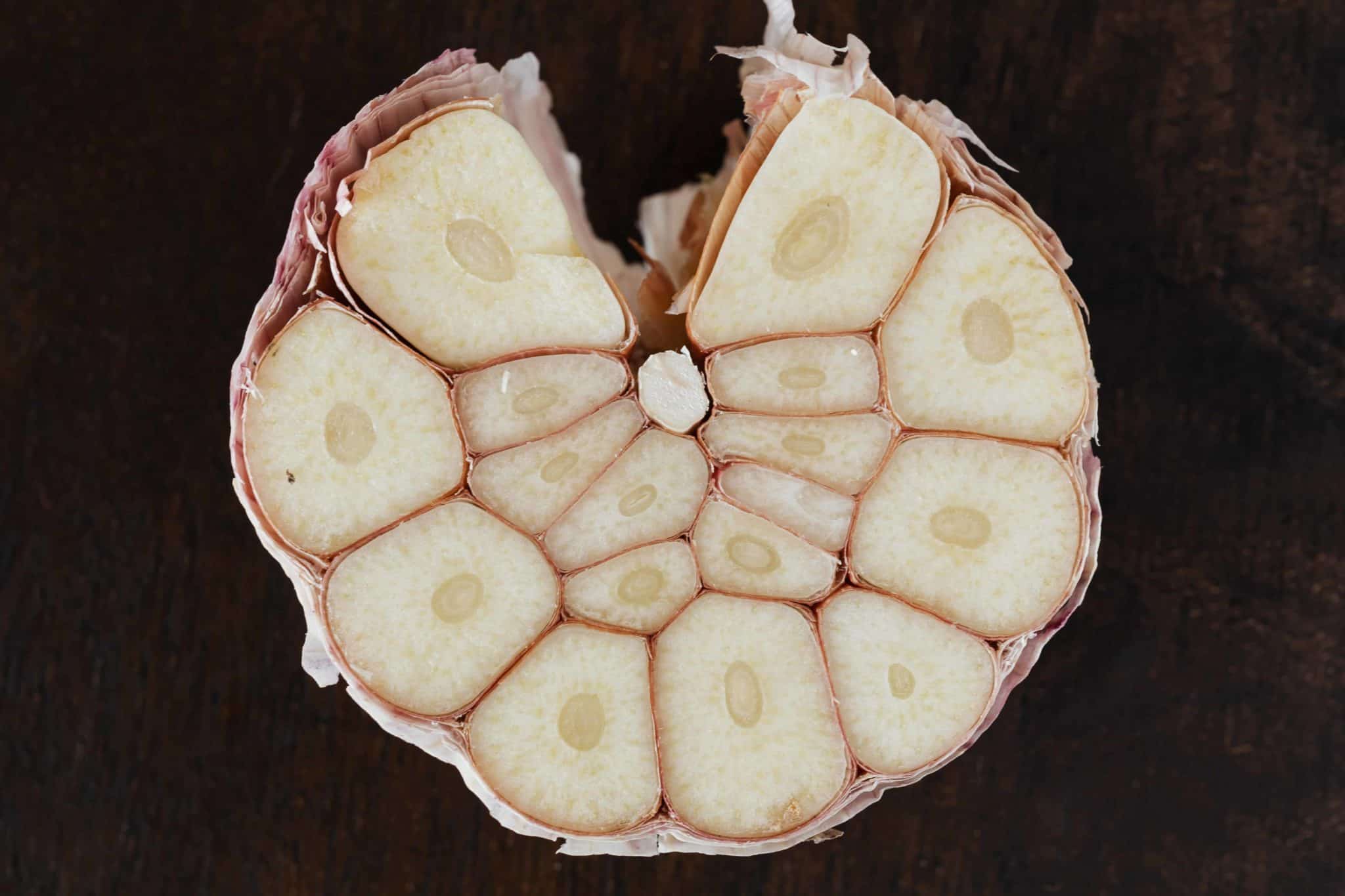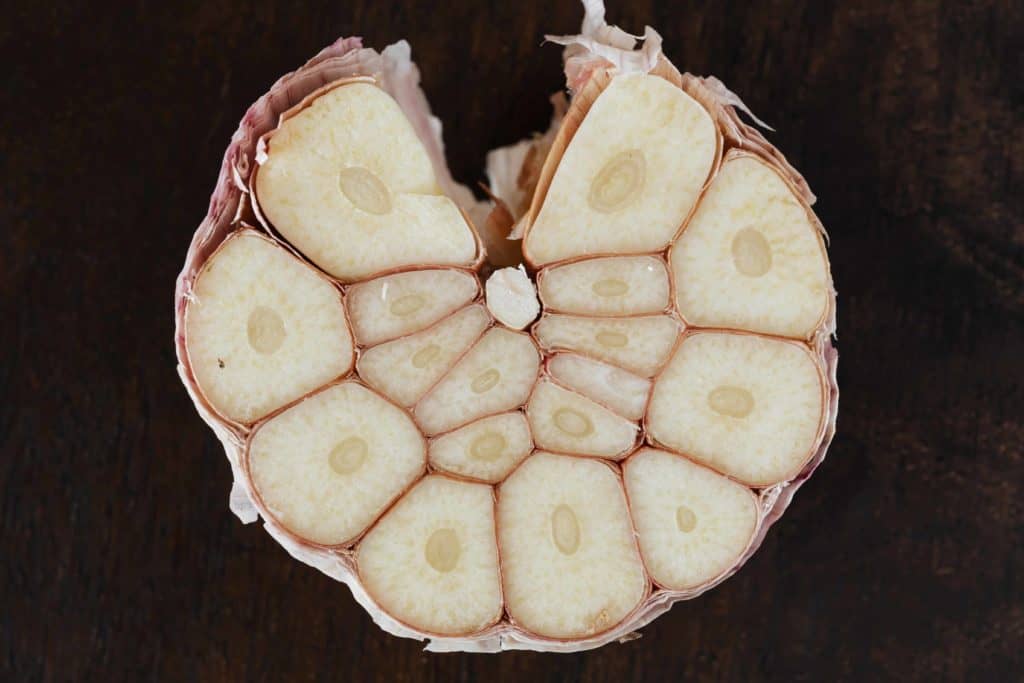 How long does garlic last?
Whole heads of garlic will keep for up to six months when stored properly. Peeled garlic has a much smaller shelf life at about a week or so, again depending on storage conditions.
The diminishing shelf life of garlic continues the further you prepare it. A single unpeeled clove will last about 3 weeks in a cool dark place like a cabinet or drawer. Once you peel a garlic clove it will last for around a week in the fridge. If you further chop garlic it has about a day of shelf life before it starts to turn. You can extend the shelf life of chopped garlic by storing it in oil but this can bring about its own hazards.
Tips for storing your garlic.
It is best to store garlic bulbs in a dark, room temperature space like a cabinet or drawer with good air circulation. If you plan on storing your whole garlic in a bag or container to contain the garlic paper consider using a paper bag, or a container like a garlic keeper. This allows for airflow which helps keep the garlic dry and extends the shelf life.
Store pre-peeled garlic cloves in the refrigerator in an airtight container.
Store pre-minced garlic cloves in the fridge covered in vegetable or olive oil to help keep them from oxidizing. Make sure to use it within a day or two as it has an incredibly short shelf life, and always keep it refrigerated.
If you like to peel your garlic bulb before storing it, make sure to use a sharp paring knife and try not to bruise or crush the garlic clove.
Can I eat garlic if it's starting to go bad?
The short answer to this question is "sometimes" but the long answer is a little more complicated.
In general, if garlic has started to turn it's best to discard the garlic cloves and peel/chop new. Overall this is going to help the flavor profile of your recipes as bad garlic tends to have an incredibly pungent aroma, that begins to taste slightly bitter. If your garlic is starting to turn a darker color and give off a stronger aroma, you can eat it, it just won't taste the best. Make sure to discard any cloves with dark or moldy spots.
Once in a blue moon, when garlic goes bad it can harbor clostridium botulinum bacteria, which causes Botulism, a potentially fatal foodborne illness. Botulism loves low acid foods with low to no oxygen, and warmer temperatures. While you don't necessarily need to worry about whole garlic bulbs or peeled garlic cloves, chopped garlic kept in oil is a perfect environment for Botulism if it's stored incorrectly.
The best way to avoid botulism in your garlic is to store your garlic as a whole bulb, always chop it fresh for your recipes, and if you do prepare pre-chopped garlic to always store it in the fridge.
An important thing to note is that garlic, especially whole bulbs tend to sprout if left in the cabinet too long between uses. When this happens a green garlic shoot or green root will appear at the top of the clove. Though this doesn't pose a health concern, the green garlic shoot will often be bitter and it's best to remove it before chopping or slicing.
How to tell if garlic has gone bad.
1 . Sight
Garlic cloves should be firm and tan/white in color. When garlic goes bad it will have brown spots, it may also turn slightly translucent and deepen in color to a light brown or yellow. Sometimes whole garlic will begin to sprout, though it's not necessarily a bad thing, the sprout will taste slightly bitter. If your bulb begins to sprout try to remove as much of the green roots as possible before using it to cook with.
2 . Feel
Peeled garlic cloves should feel firm and should crack slightly when you exert pressure. As the peeled cloves start to go bad you will notice them becoming slimy and spongey. While black garlic, a fermented product, will have soft, tender black cloves, fresh cloves should always be firm and crisp. If your garlic begins to feel soft or spongey it has gone bad, throw it away or compost it and peel some fresh cloves. After a few months of room temperature storage, whole garlic can begin to dehydrate/dry out. You can use the dried garlic, but it will have a diminished flavor if used in a recipe
3 . Smell/Taste
Fresh garlic will have a strong odor, especially after you have peeled the cloves and introduced them to oxygen. As it ages and begins to go bad, the smell will increase and take on a sharp almost ammonia quality. The aroma carries over to the actual flavor of the garlic which is far from palatable. Given how pungent oxidized garlic can become it is definitely an easy way to tell if your garlic has gone bad.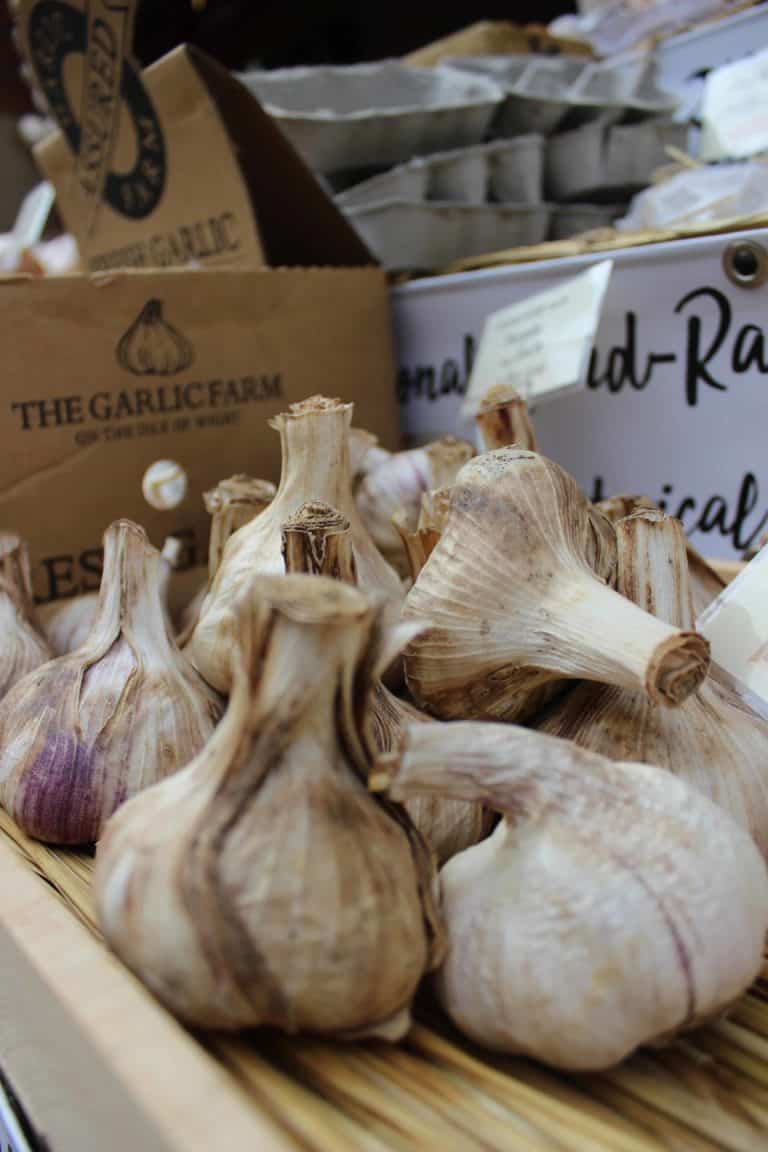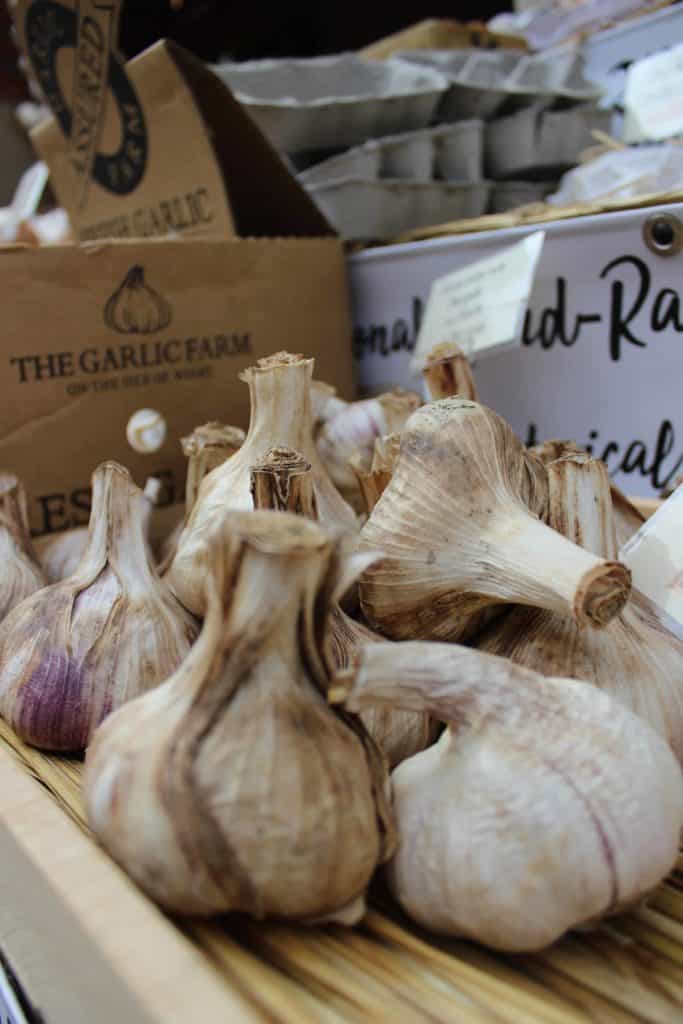 Help! My garlic is about to go bad, what should I do?
Do you have a ton of garlic lying around that you don't want to go to waste? Follow these simple tricks to extend the life of your garlic.
Peel, and chop all of your excess cloves, spread the minced garlic in an even layer on a lined baking sheet, and place it in the freezer. Once it is frozen you can transfer it to an air-tight container and keep it frozen until needed. You can also try packing the garlic into an ice cube tray for easy-to-use, preportioned garlic blocks. This is an easy way to keep pre-portioned garlic around for all sorts of foods and recipes. Don't feel like chopping a ton of garlic? Check out these awesome garlic presses that make prepping garlic a breeze!
Make an aioli. One easy way to use up your excess garlic is to cook with it. Aioli is a great way to use up a ton of extra garlic cloves and it will keep for up to a week in the fridge. Delicious on anything from roasted meats to grilled veggies or even french fries, a good garlic aioli is a must-have in any kitchen.
If your whole fresh garlic bulb is beginning to sprout you can plant it and grow more garlic. Green garlic is especially delicious in springtime dishes, and if you plant sprouting cloves in the soil you can have it year-round!