Did you know that you could make coffee without a coffee maker? Yup - it is absolutely possible. It is one of the staple chef hacks in the book. That's because people have been making coffee for centuries without any of the fancy coffee makers we have now.
So, why bother to discover how to make coffee without a coffee maker? There are plenty of reasons.
On vacation, camping, or just away from your home, you may not have access to a coffee maker. That doesn't mean you can't have a cup of joe! As long as you have coffee grounds and hot water, you are good to go.
The classic coffee brewing methods are so simple that you do not need a fancy french press or an automatic coffee maker to get your caffeine dose.
There are two coffee brewing methods you can try. Both require boiling water, a filter of some kind, and of course coffee grounds!
The 'Filter' Method
This brewing method is basically like a DIY pour-over. Pour overs are single-serving coffee brews, usually used to display the high quality of coffee beans. In this case, we are focusing more on how to brew coffee of any kind without the help of a coffee maker or electricity.
You will be so surprised at how easy the 'filter' method is!
Step 1: Organize Your Brewing Essentials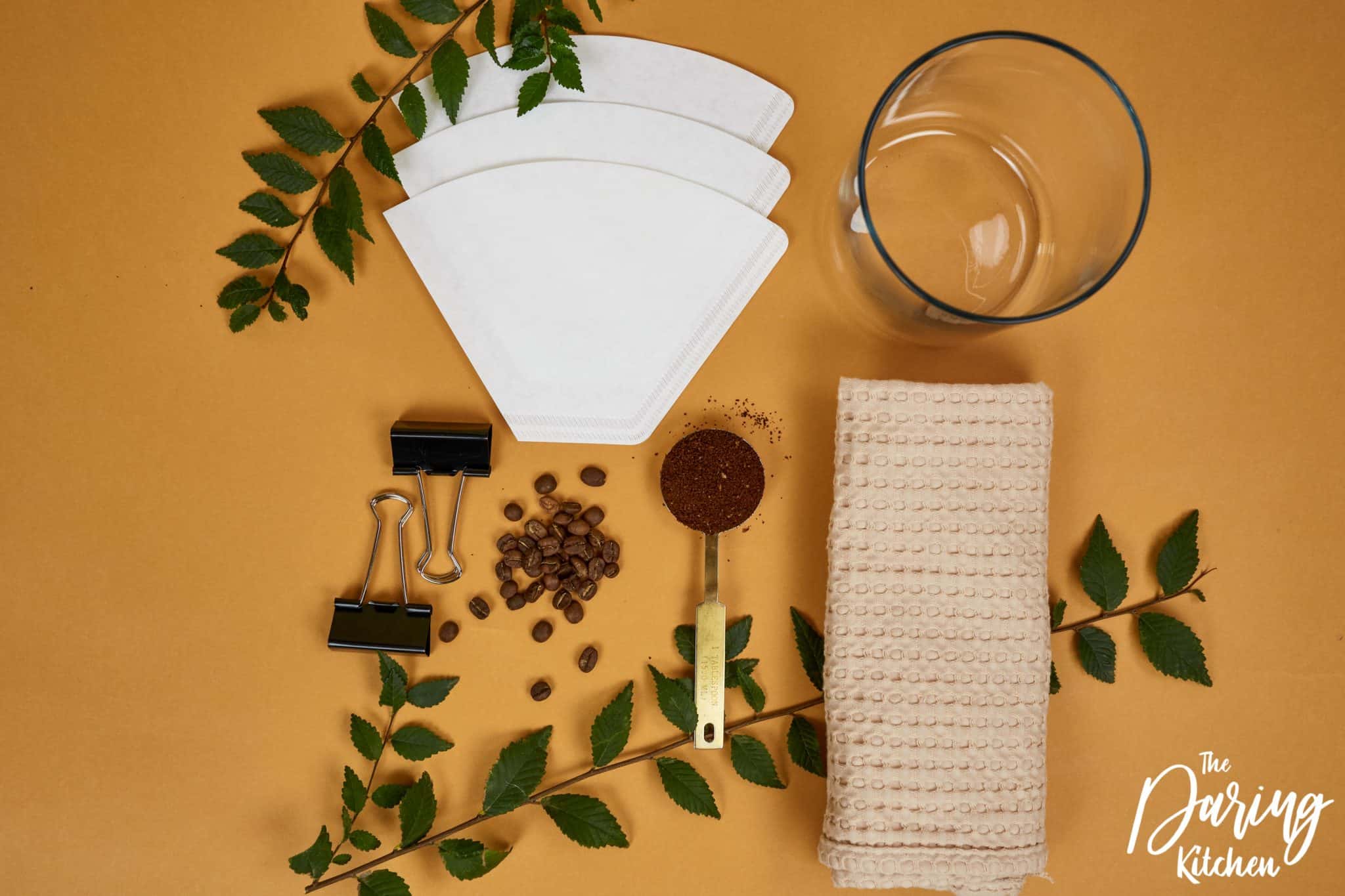 Before starting the brewing process, you need to organize everything you will need. It will make the process a lot more simple.
Things you will need for the 'filter' method:
cotton cloth or coffee filters
glass jar (without lid)
2 paper clips
3-4 tbsp medium-fine ground coffee
2 cups water
Step 2: Assemble your Coffee Filter

Using your paper clips, attach your cloth or coffee filter to your cup by securing a clip to each side of the jar. Make sure that your filter is secure as it will be holding your coffee grounds.
Step 3: Add your Coffee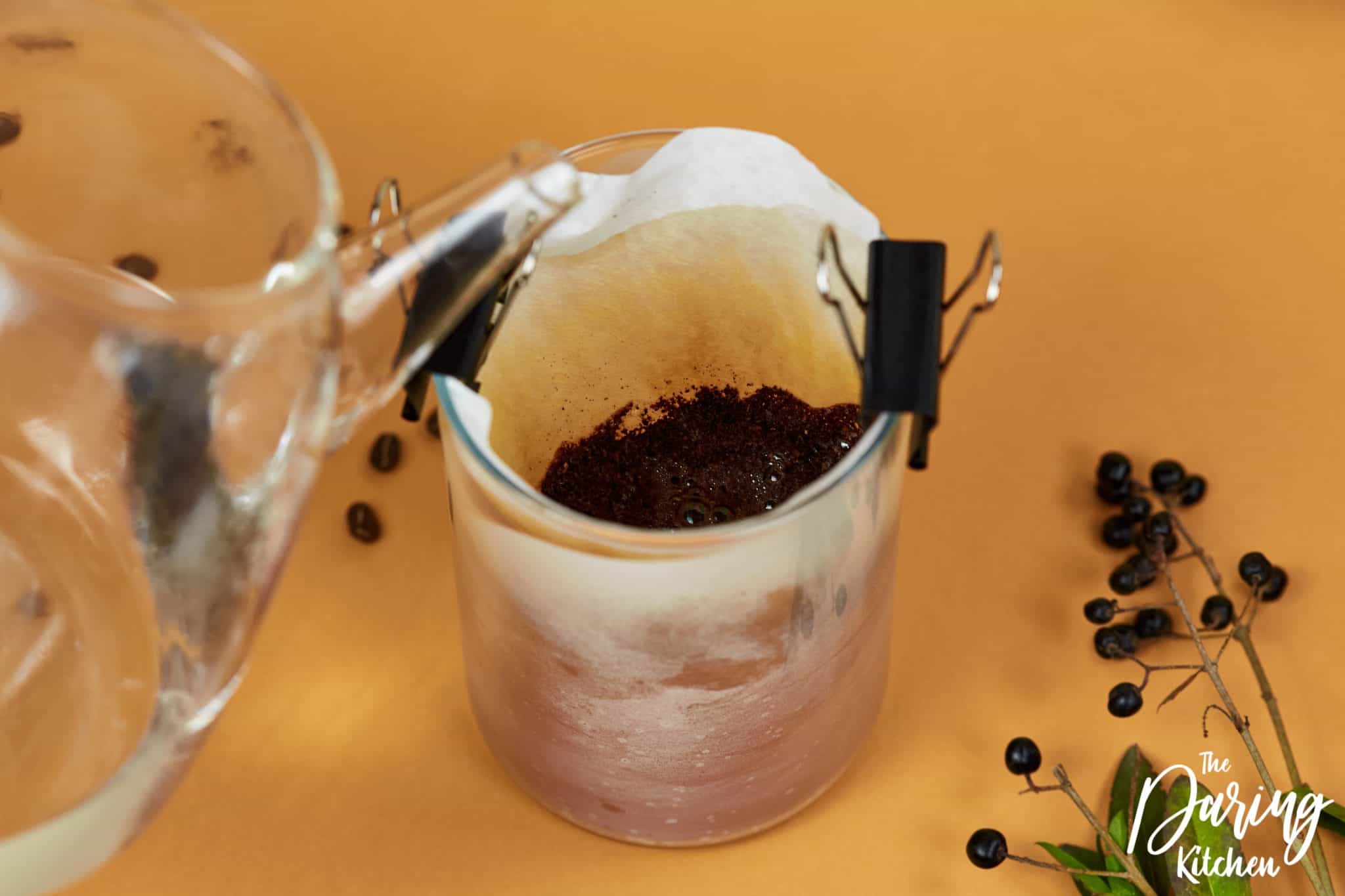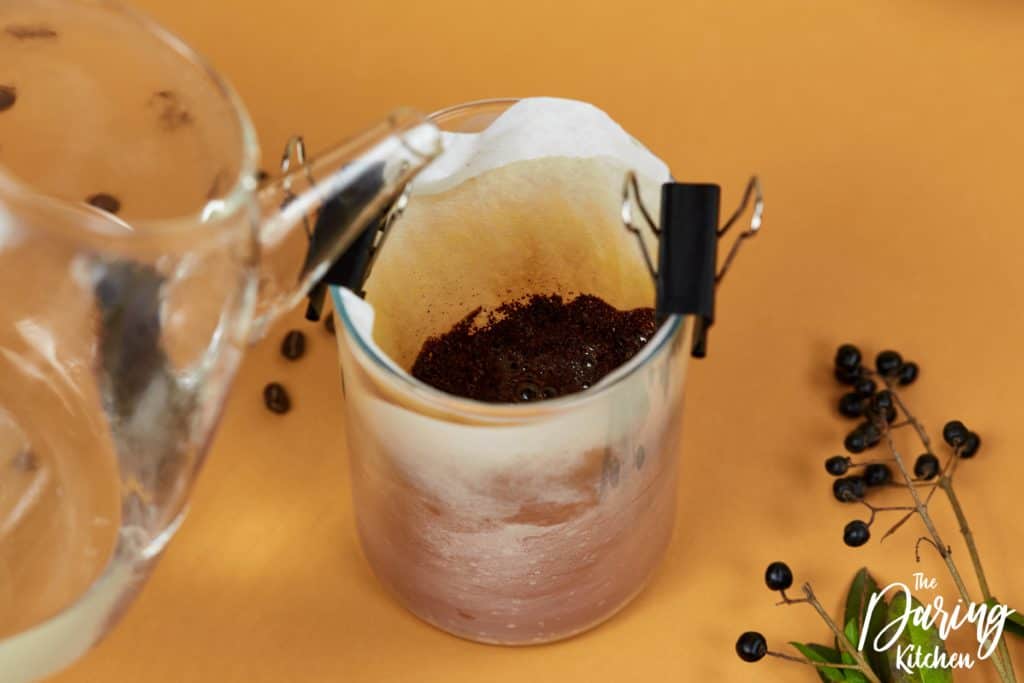 Scoop 3-4 tablespoons of ground coffee and carefully add it to your filter. This amount can be modified by how intense you prefer your coffee brew.
Step 4: Boil Water
Boil your water in whichever method you choose. Warm or cold water will not work for this process.
Step 5: Allow Coffee to 'Bloom'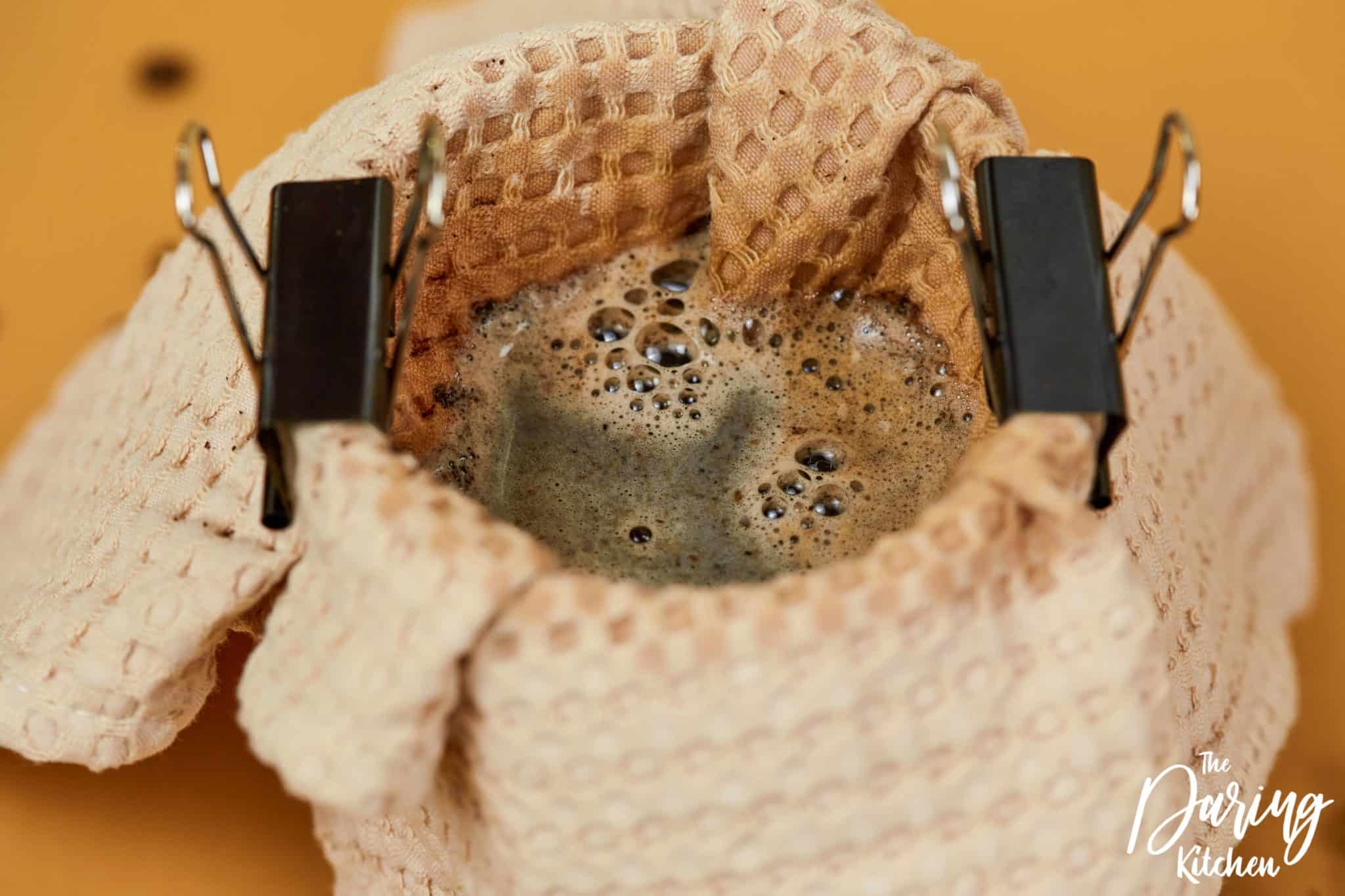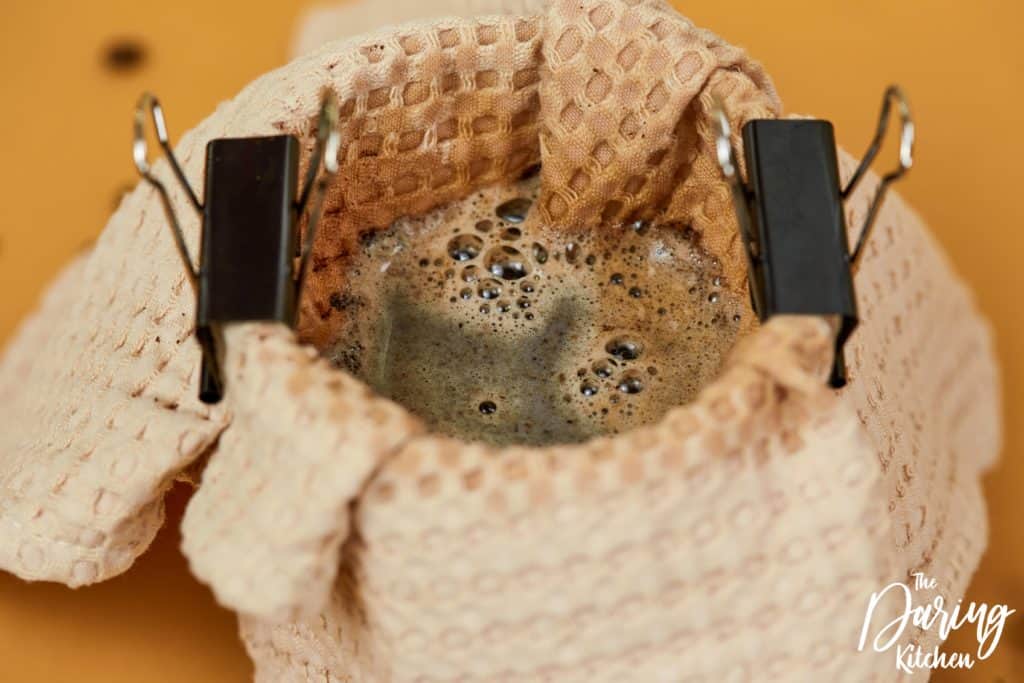 This is a very important step. Gently pour enough water to cover the coffee grinds. Do not over pour the water! The coffee needs to be saturated so that it can 'bloom' for 30 seconds. This step shouldn't be skipped. The 'bloom' step allows for coffee to release carbon dioxide and make room for water in the brewing process.
Step 6: Pour Water in Intervals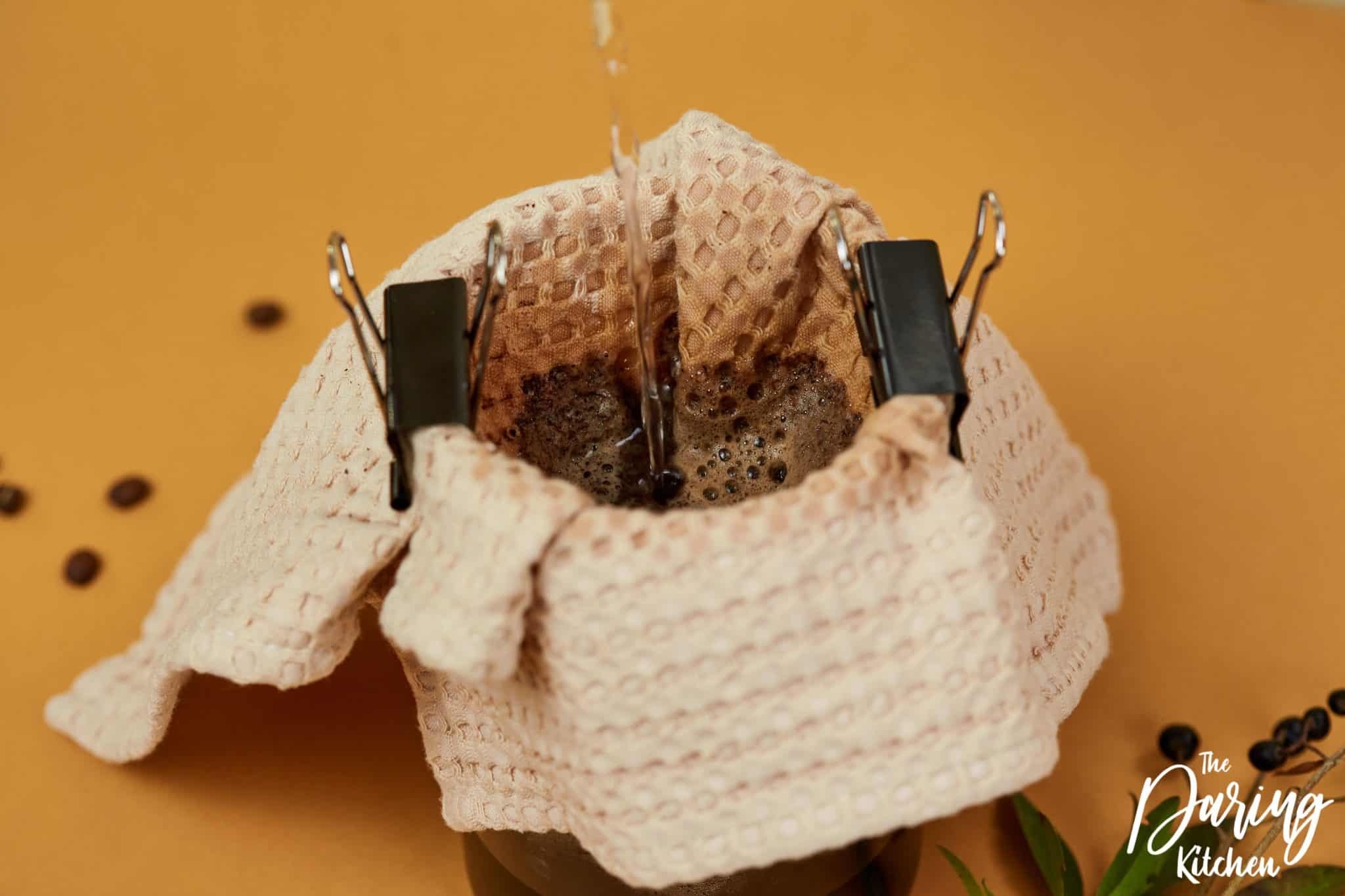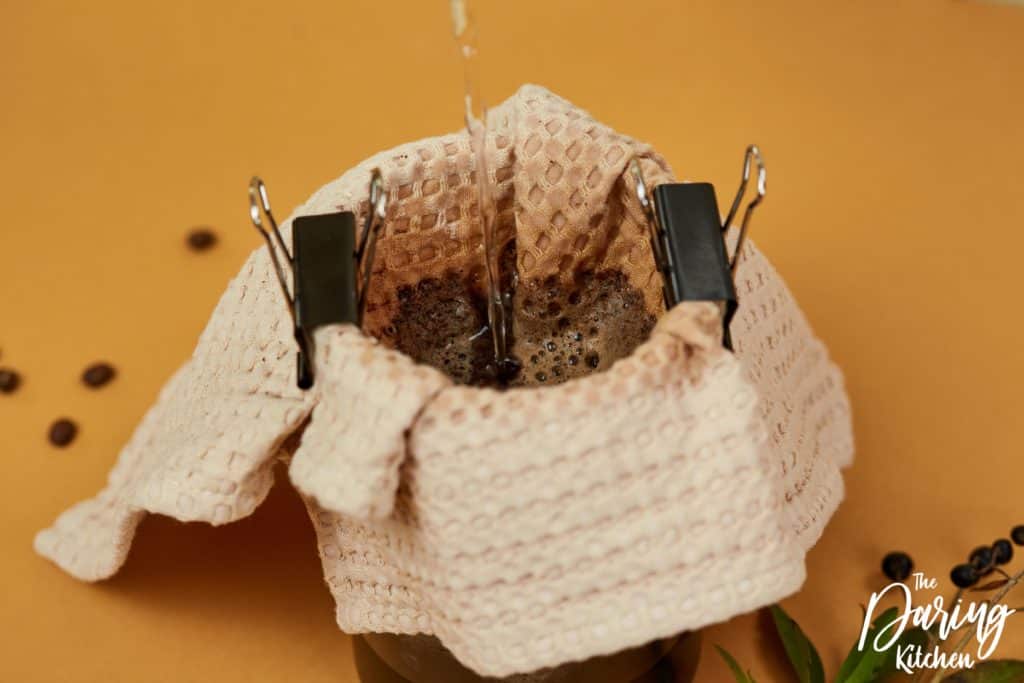 When those 30 seconds are up, begin slowly pouring your hot water in intervals of 4. Allow 30 seconds between each pouring interval. This will allow the coffee time to brew slowly and bring out the most flavor.
Step 7: Let Coffee Steep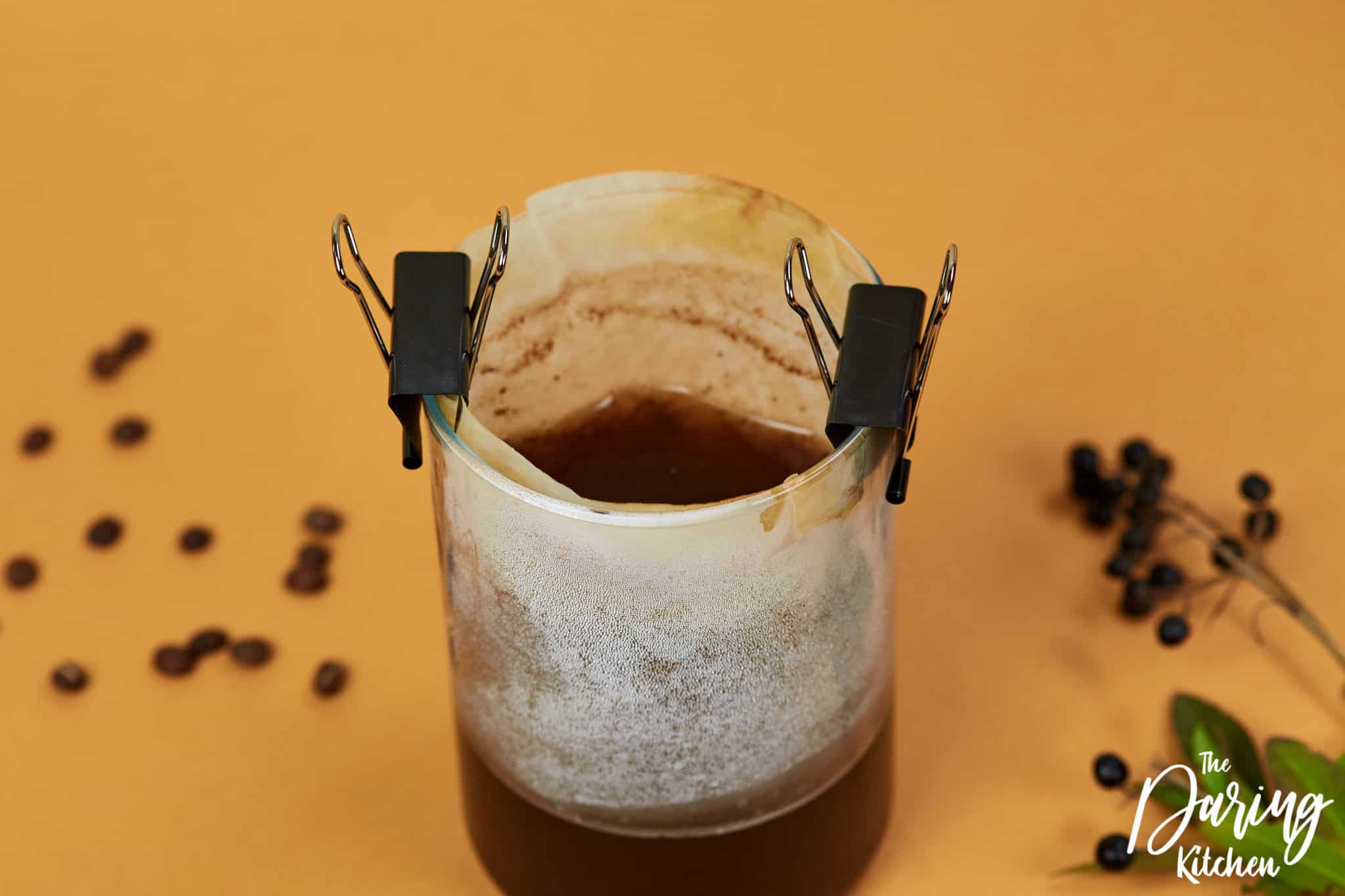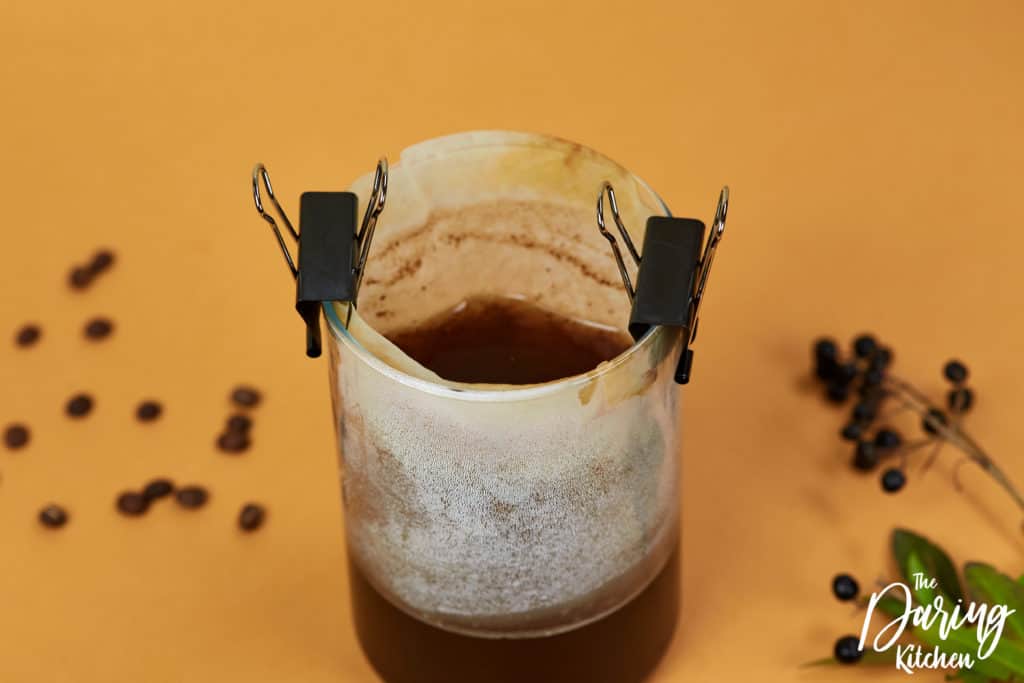 Allow the coffee to steep until all the water is released from the grinds.
Step 8: Enjoy your Coffee!
When all the water has seeped through the filter, your coffee is ready! You can pour your coffee into a separate mug. Or, you can enjoy your homemade coffee in the jar with some ice as an iced coffee!
The 'French press' Method
Yes - there is more than just one way to make coffee without a coffee maker! This method may sound familiar. The 'french press' method makes the same coffee that your french press does. You need all the same ingredients and tools, minus the actual french press.
What you need for 'French Press' Method Coffee:
heat-proof glass jar (WITH a lid!)
fine strainer
3-4 tbsp medium ground coffee
2 cups water
This method is also handy for making cold brew, something I will explain in the steps below!
Step 1: Choose your Coffee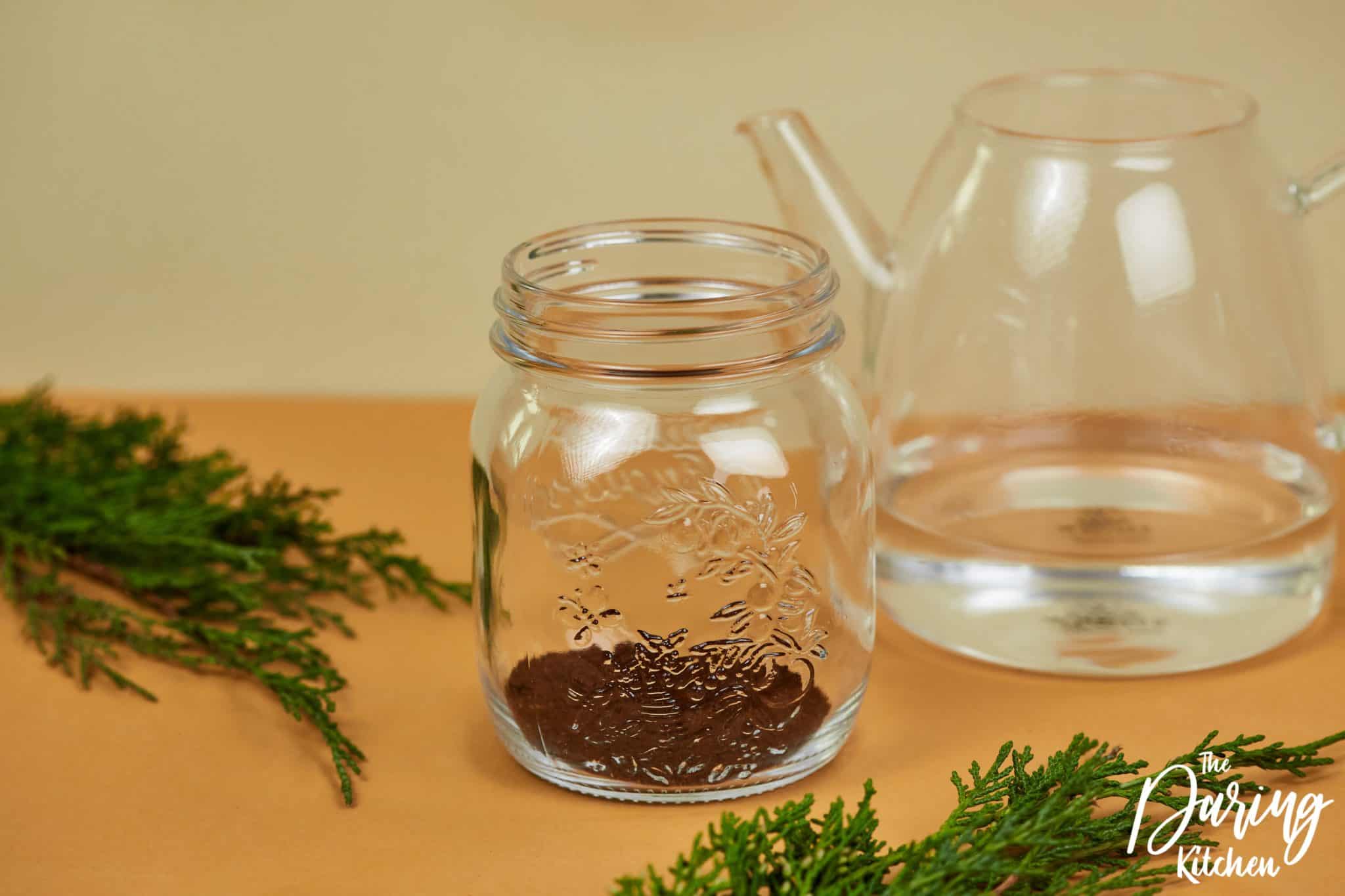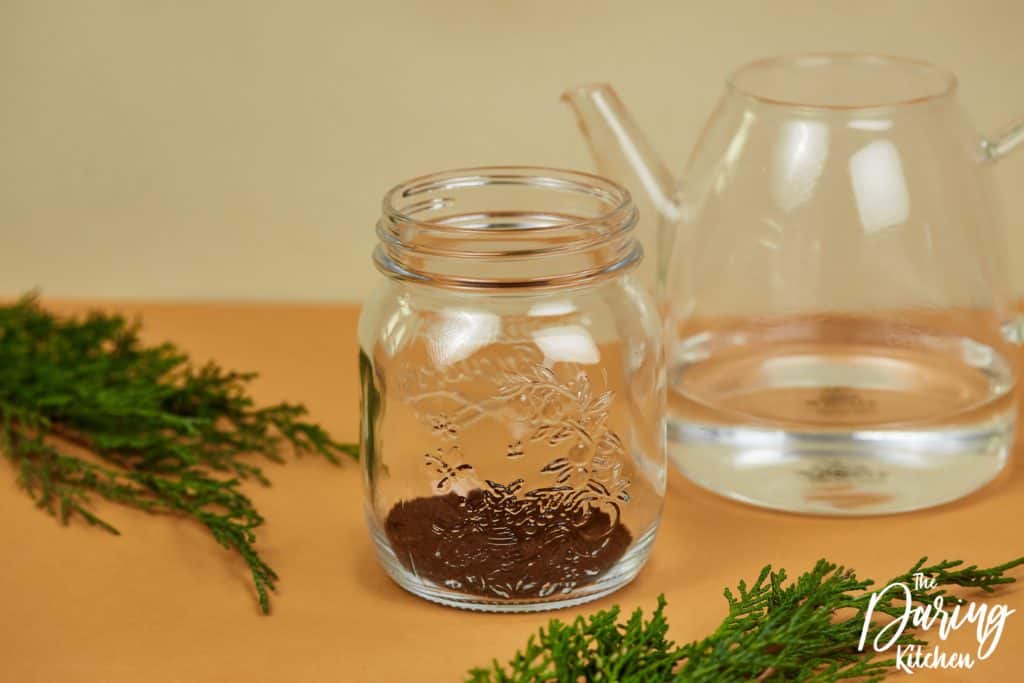 Pick your favorite coffee, making sure it is a medium grind. Add about 3-4 tablespoons to your glass jar. If you prefer more intense coffee, definitely use 4 tablespoons.
Step 2: Boil Water
Boil 2 cups of water in an electric kettle or on the stove. (If you are opting to make cold brew, skip this step.)
Step 3: Allow Coffee to 'Bloom'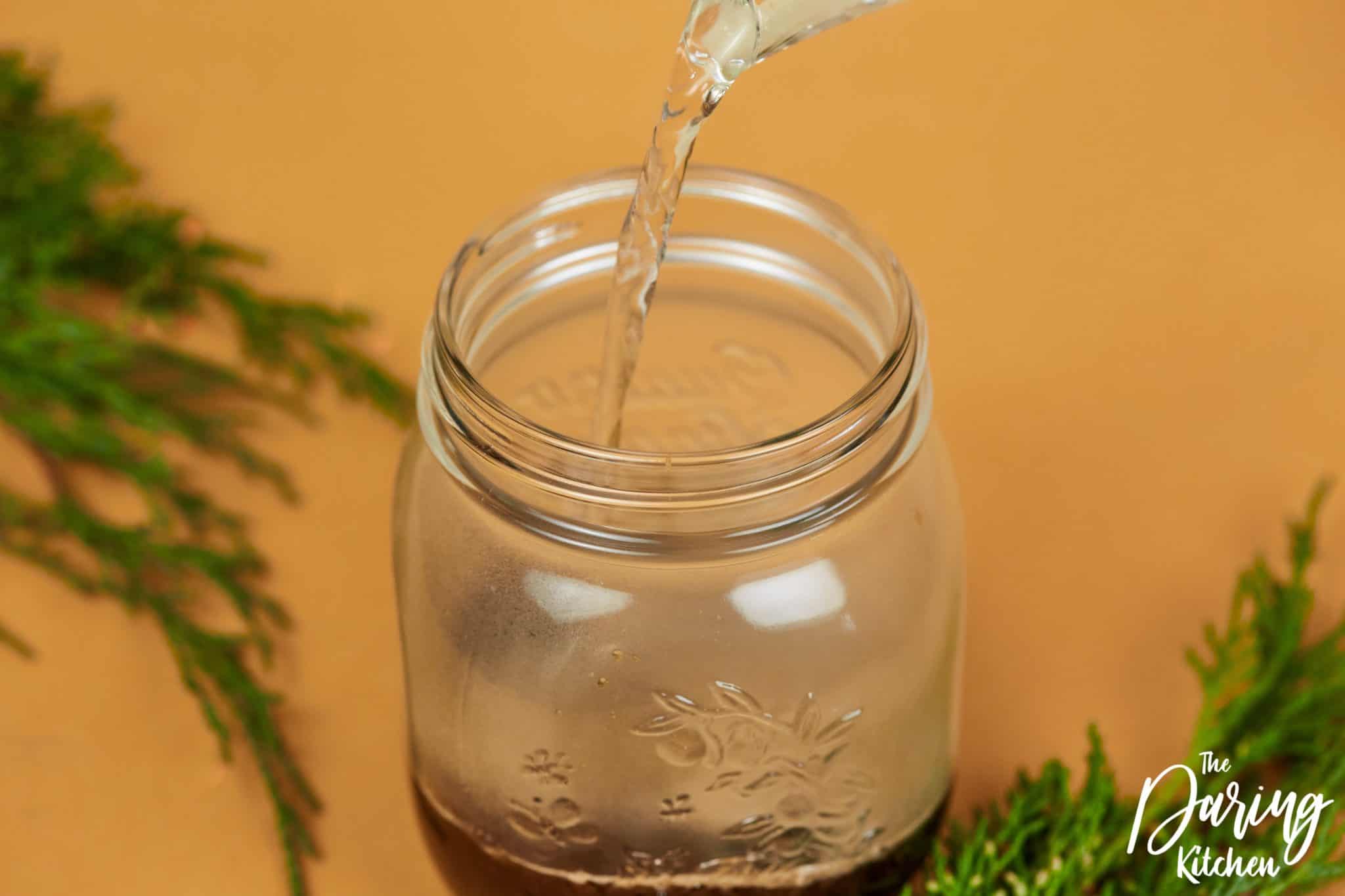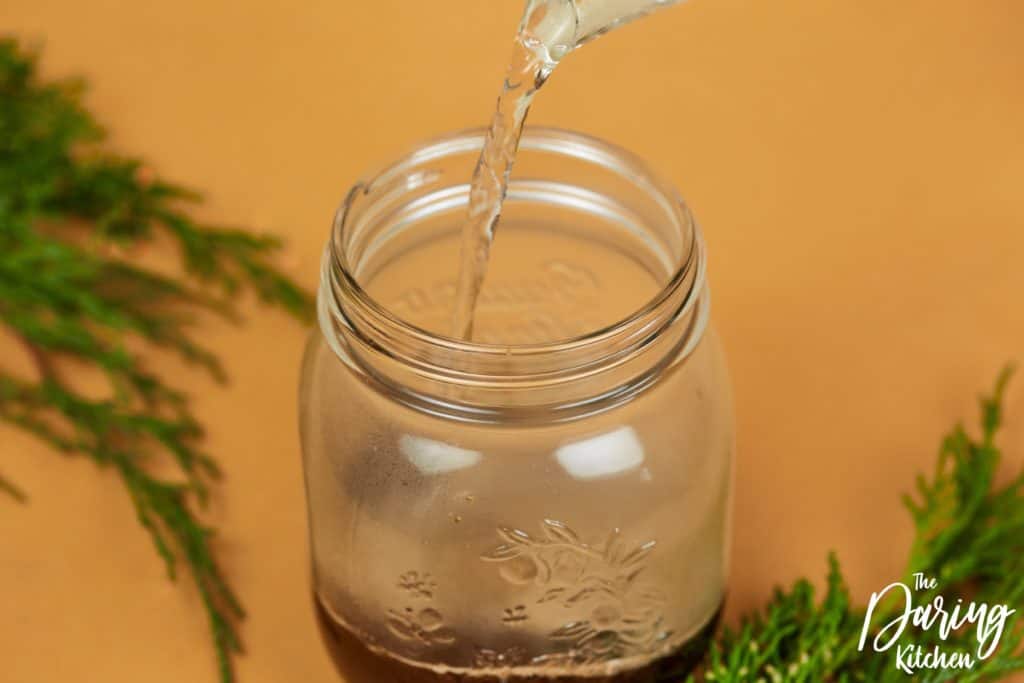 Gently pour enough water to cover the coffee grounds. These coffee grounds will also need to 'bloom,' a process that takes only 30 seconds.
Step 4: Add the Rest of the Water to Your Coffee
After your coffee 'blooms,' pour the rest of the water over the ground coffee. Then, seal the jar with a lid. You will need an oven mitt or towel to seal the jar. Glass retains heat so the jar will be pretty hot to the touch!
The coffee will need to brew for about 4 minutes. Using a handy kitchen or phone timer, set your timer and make sure your alarm is on loud!
If you want to make cold brew, simply cover your grinds with the rest of the water. Once you seal your jar, place it in the fridge for at least 12 hours (or overnight!)
Step 5: Strain Coffee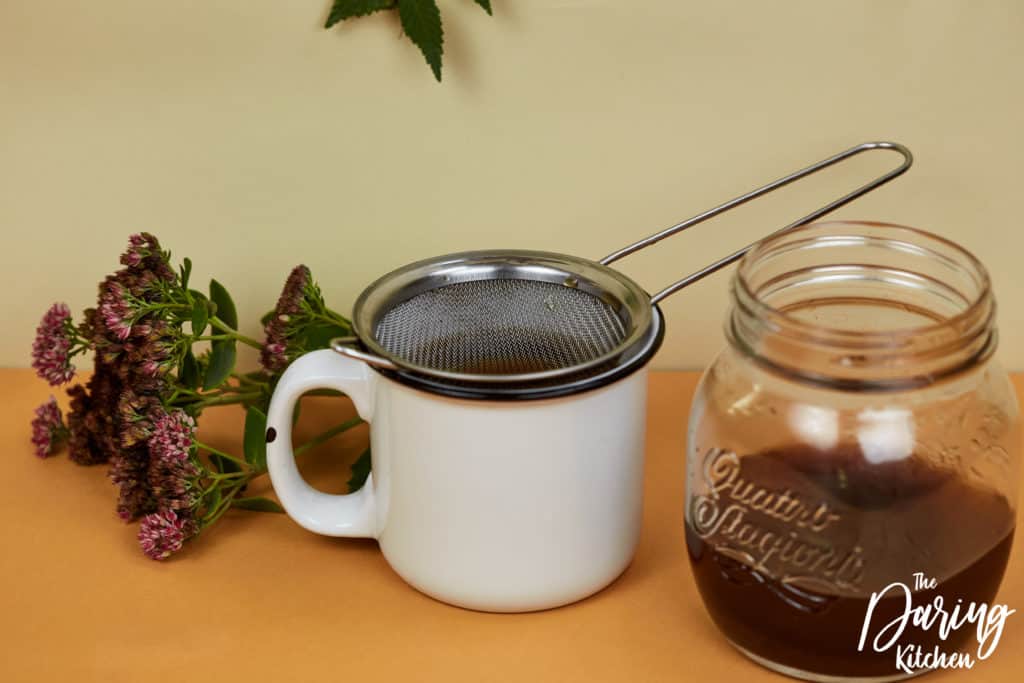 Place a filter on top of your coffee mug of choice. Your cup or mug needs to hold at least 16 ounces of liquid.
Also, you can use a fine strainer, coffee filter, or cotton cloth. I prefer a fine strainer, as it has a handle! Whatever you use, just make sure none of the coffee grinds will seep through it.
Pour your freshly brewed coffee over the filter.
Step 6: Enjoy!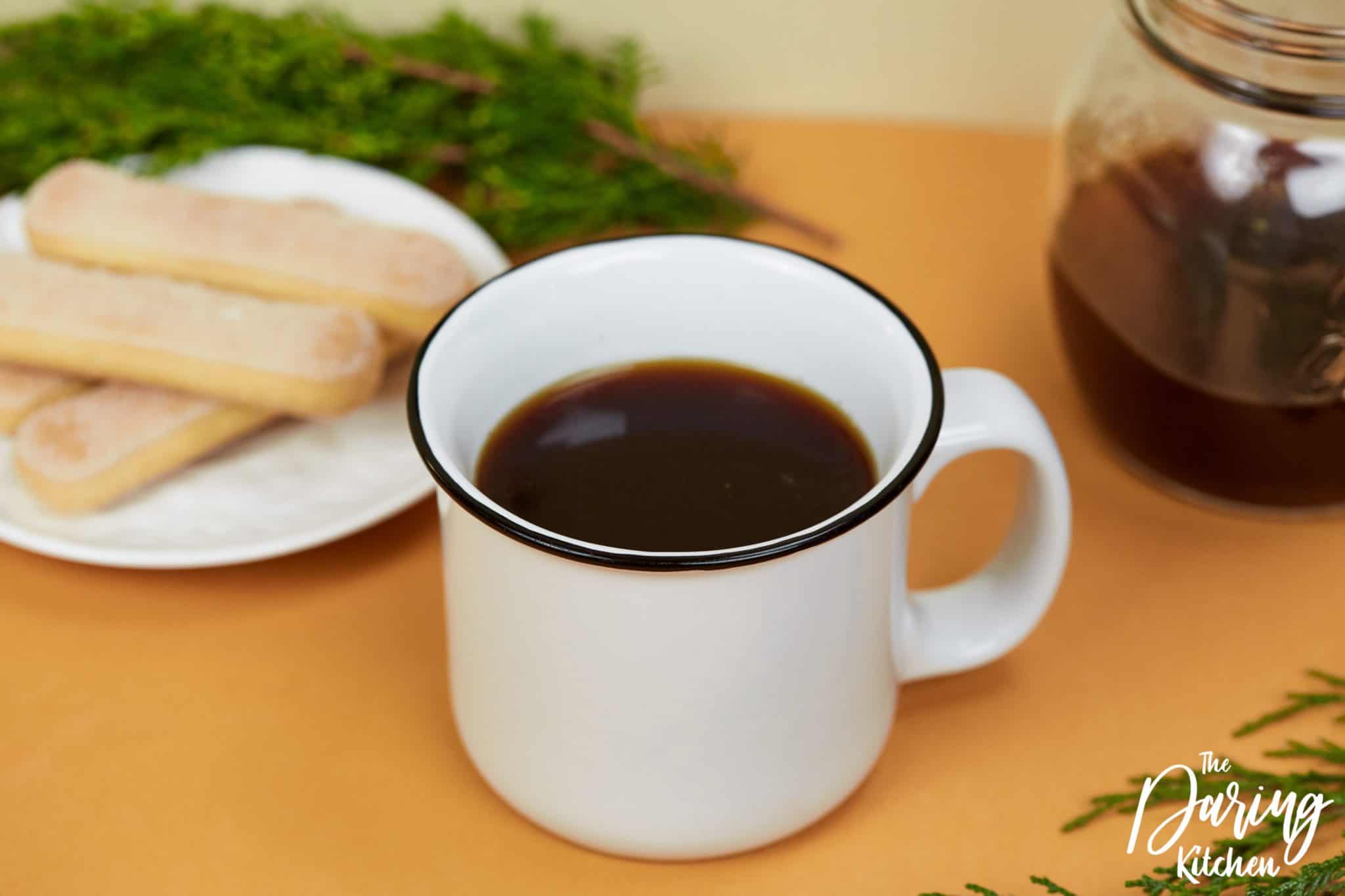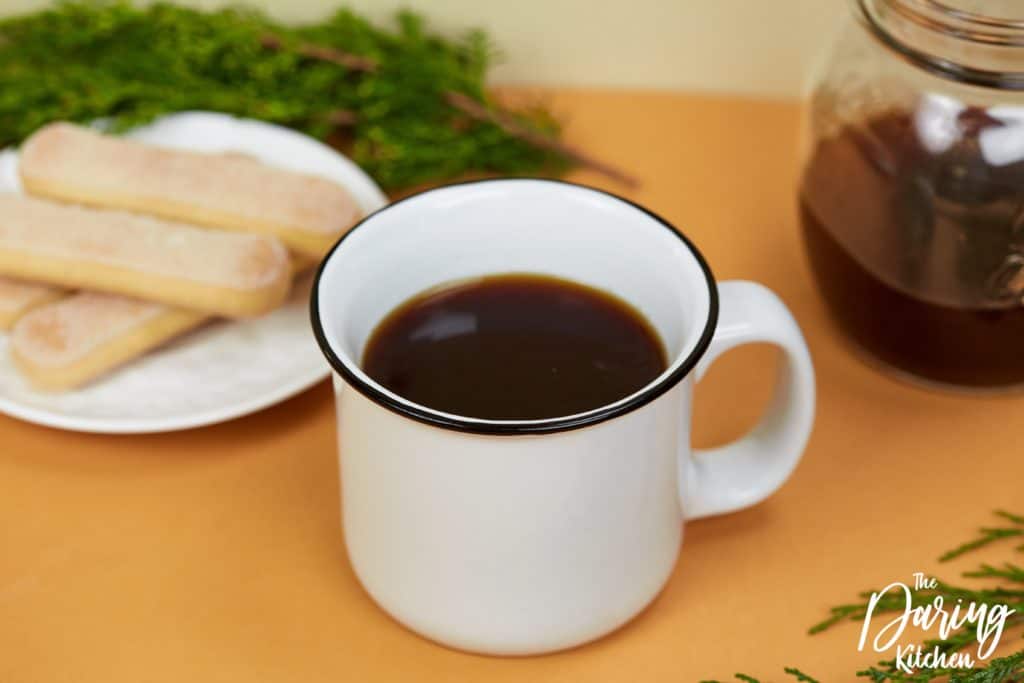 Your fresh coffee is hot and ready!
How to make coffee without a coffee maker is not as complex as it seems with these methods! The ingredients and tools are simple, from coffee grounds to hot water. I can't believe I went so long buying coffee just because I didn't have a coffee maker on hand!
Have you ever made coffee without a coffee maker before? I would love to hear all the ways you got creative making coffee. Don't be shy to share a comment below on your coffee-making journey!