Finding the best cutting board for your kitchen can seem daunting, but once you land the perfect one, you won't want to part with it. The best way to make sure your wood board stays with you for many years to come is to take care of it properly. What better way to do that than by learning how to oil a cutting board in just a few simple steps?
Don't be intimidated by the thousands of videos and articles on oiling cutting boards and butcher blocks using complicated methods. Taking care of your right hand in the kitchen doesn't have to be difficult, and we're here to prove it.
Just How Important Is It to Oil a Cutting Board?
Wood cutting boards are notorious for needing more care than a plastic cutting board. But since they can last longer and look much more sophisticated on your kitchen counter, it's a trade-off.
Oiling your wood cutting board is just as important as cleaning it. In fact, you should occasionally oil all wooden kitchen utensils, including pizza peels and wooden spoons! Skip out on the oiling and your expensive cutting board will crack, splinter, and warp beyond repair.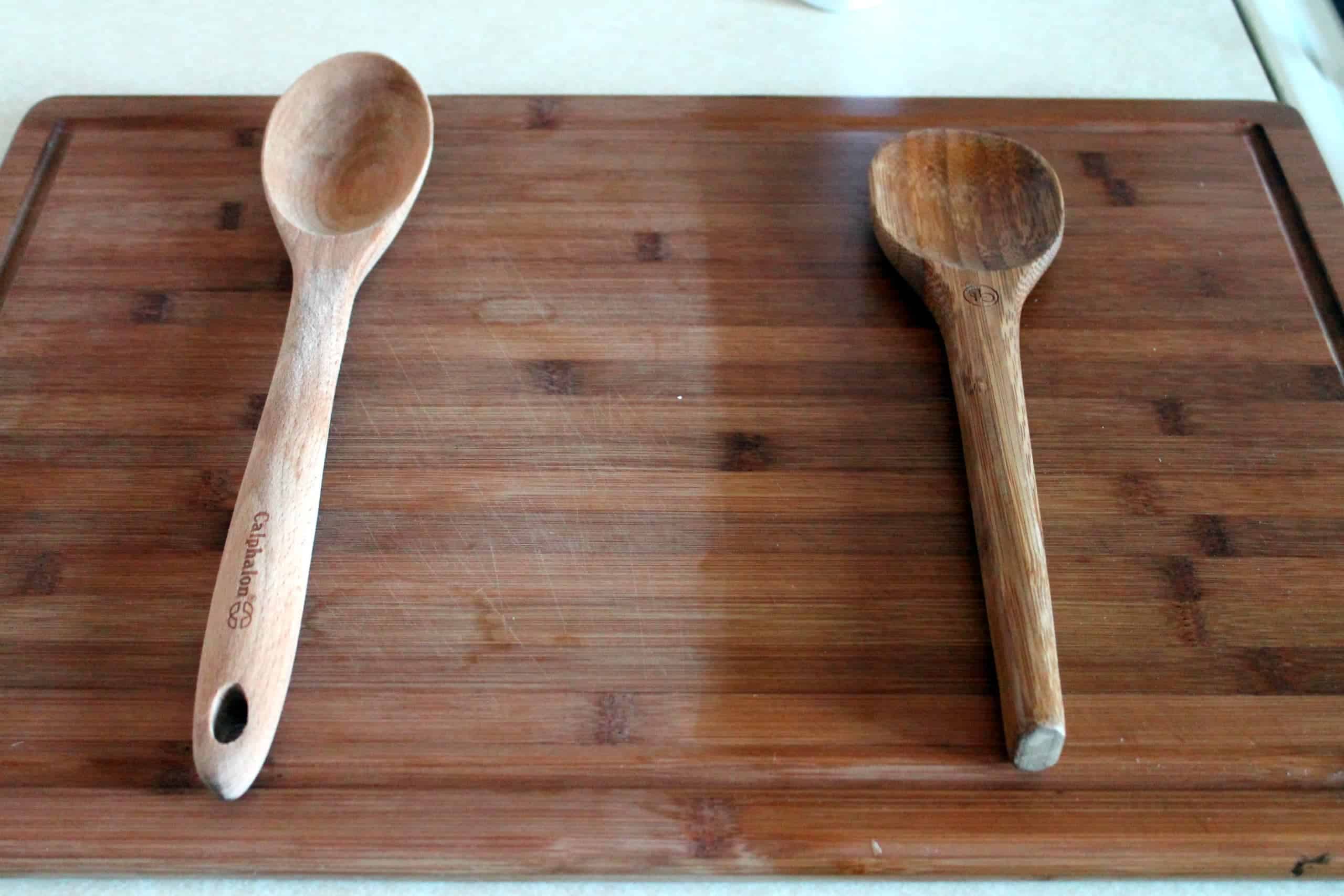 When Should I Oil My Cutting Board? And How Often?
How often you should oil your wooden cutting board depends on how often you use it. When you notice it starting to look very dry and pale, it's probably time for an oiling session. 
Another way of knowing if your cutting board needs to be oiled is the water test. Pour a little water on the board. Is it soaking up the water? Or is it allowing water droplets to pool together? If it's the former, it's time for an oiling sesh.
As a rule of thumb, you should be doing it once a month.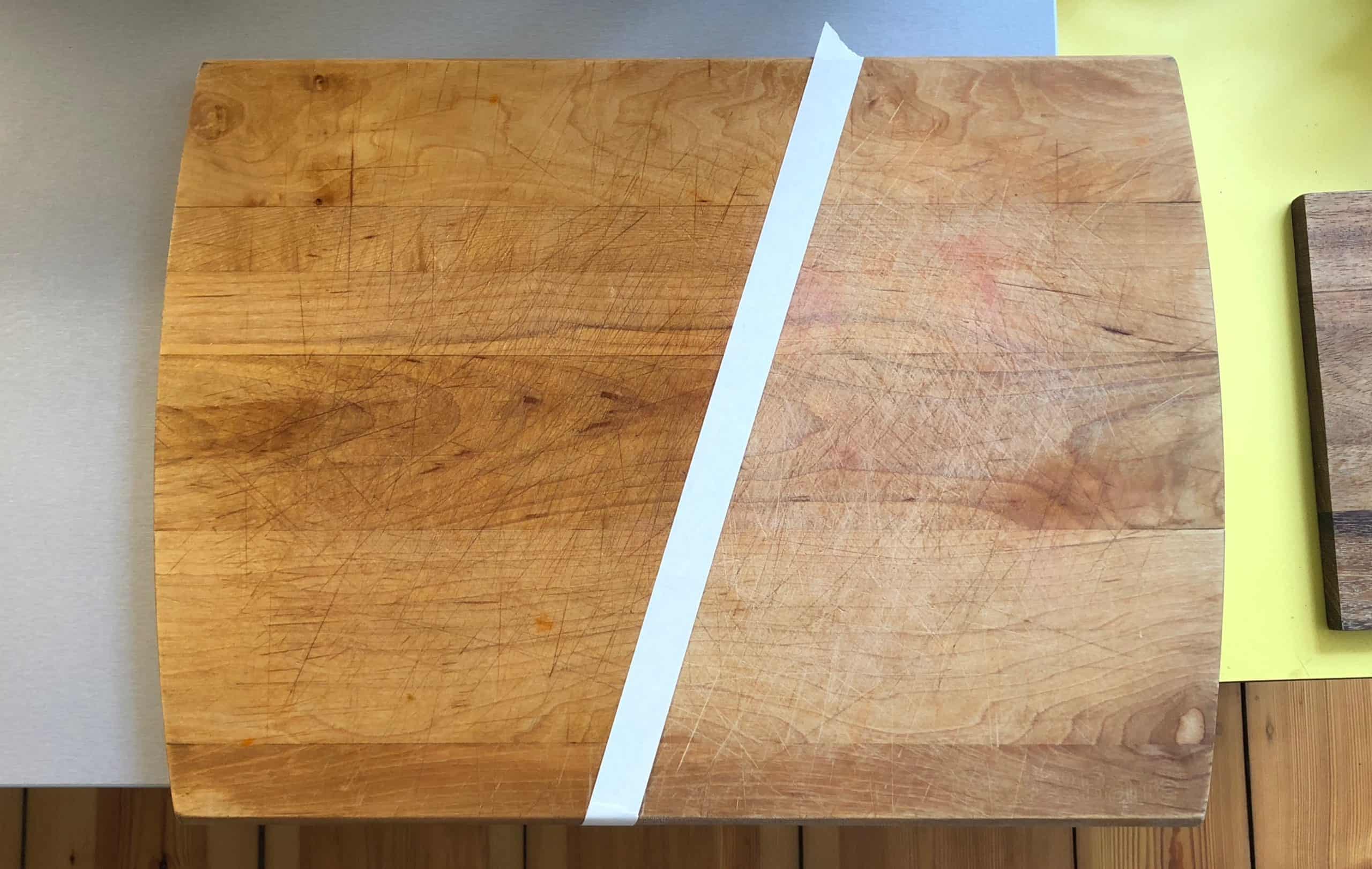 What Cutting Board Oil Should I Use?
There is a lot to be said about which board cream to use. Too much to get into it in just this article. Luckily for you, we've reviewed the best cutting board oils and board creams you should be using.
But to keep it simple, here's one rule to live by: do not use cooking oils to oil your cutting board. Canola oil, vegetable oil, coconut oil, olive oil, and so on will go rancid and leave an awful smell on your butcher block. Stick to food-grade mineral oil, natural wood oil, cutting board cream, liquid paraffin, or beeswax.
How to Oil a Cutting Board: Step By Step Guide
Who said oiling and seasoning cutting boards had to be time-consuming and complicated? We're taking the simple step-by-step no-frills approach. Just make sure you're starting off with a clean and dry cutting board.
Step 1: Pour Oil on the Cutting Board
First things first, get your cutting board oil, whatever it is—mineral oil, beeswax, and so on. Apply it to the board surface on one side at a time. Be generous. While you don't want to see oil pooling up on your cutting board, you don't want to be too stingy either. Add oil little by little and add more, if need be, once you move on to the next step.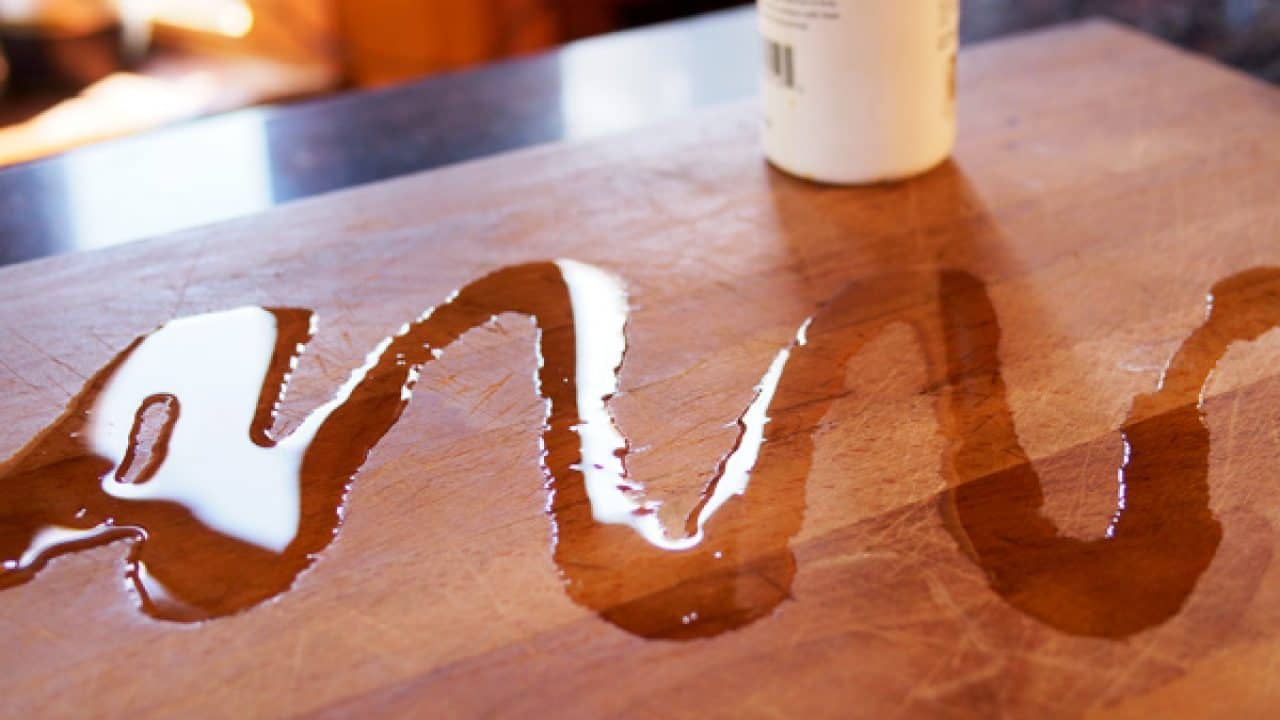 Step 2: Rub It In
Then, grab a clean and soft dish cloth or a paper towel and rub the mineral oils into the cutting surface. You should do it in circular motions so that the wood can better absorb the oil.
Be thorough. Make sure every inch of the board has had oil rubbed into it. This includes those ridges around the food contact surfaces and handles.
Step 3: Repeat the Process
Prop up the board so that it sits vertically and wait a few minutes. If your cutting board went several months without being properly oiled, it will be particularly dry and needing extra coats. If that's the case, you can repeat steps one and two up to two times, as needed.
Step 4: Wipe Away Excess Oil
About ten minutes after you finish rubbing the oil into the cutting board, you can wipe away the excess oil. Doing this will prevent your board from cracking because of the pooled liquid.
Step 5: Let the Board Rest Overnight
When that's done, prop up your cutting board on a dishrack, for instance, and let it sit overnight. If you're in a hurry, you could wait only three hours, but the longer you leave it, the better the wood fibers will soak up the oil. Remember not to store your board or butcher block until it's completely dry.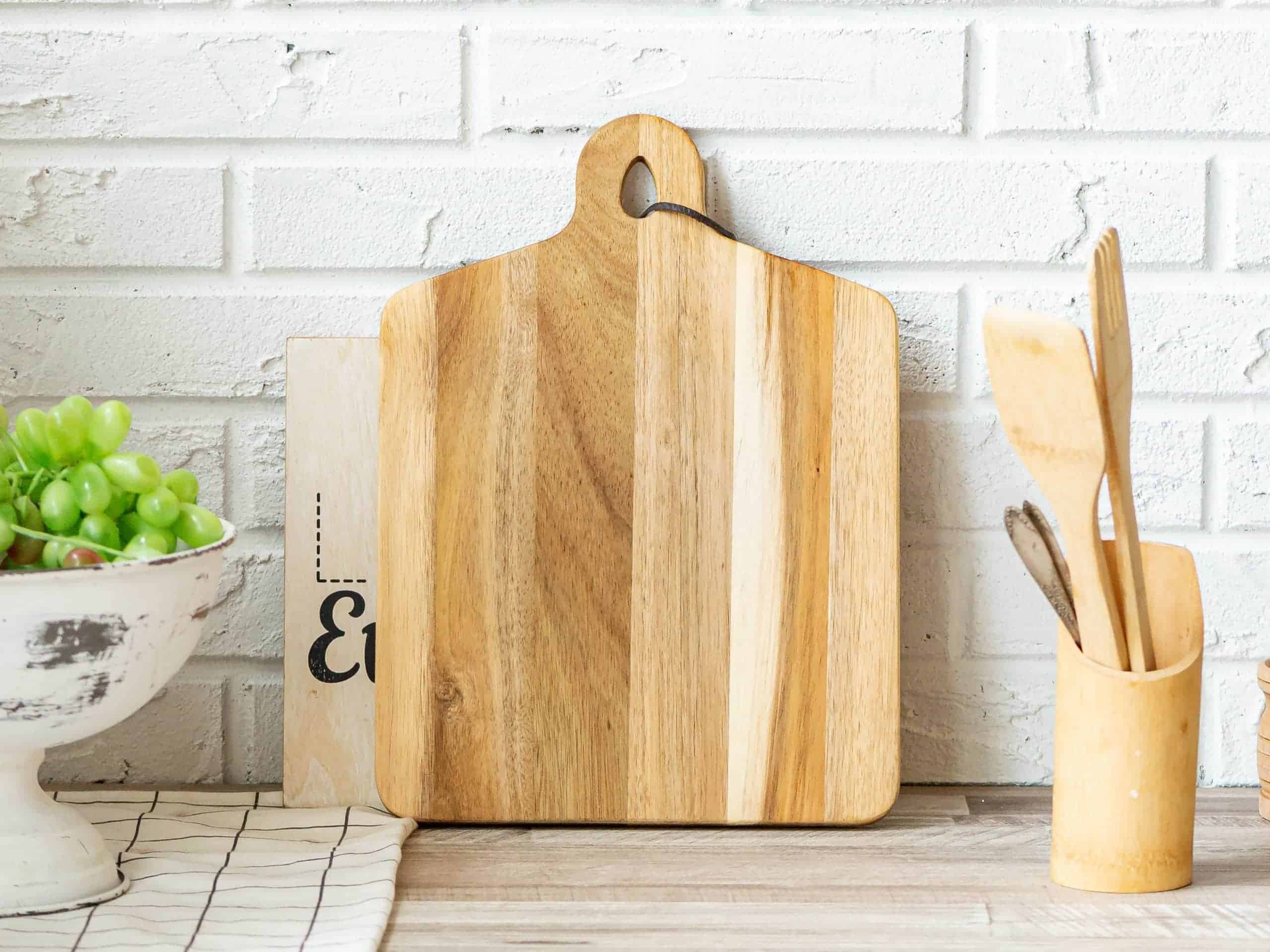 Extra Care: Keep Your Cutting Board Intact
Even the most generous oiling session won't do much for a cutting board that's covered in scratches from kitchen knives. If your wooden cutting board looks like it went through a battle, you likely have two options: admit that mother nature has run its course, or invest time in sanding it.
Sanding an old, scratched wooden cutting board is a good idea. It will smooth out the cutting surface. This makes the board not only look nicer, but it will also make it easier for you to clean it after each use. After all, you won't have to spend as much time scrubbing the scars left by your knife—yes, bacteria can collect there and grow, putting your health at risk.