Picking up a lime and getting a feel of its tough, seemingly impenetrable exterior you might think "wow, this thing is so well protected, there's no way it will ever spoil." It's true that limes are more shelf stable than other, more sensitive little friends (berries and fresh herbs, we see you!) but limes can, and will, eventually go bad.
Luckily, there are plenty of ways you can help your limes have a long and happy life. Read on for our best tips and tricks on how to store limes!
What Are Limes?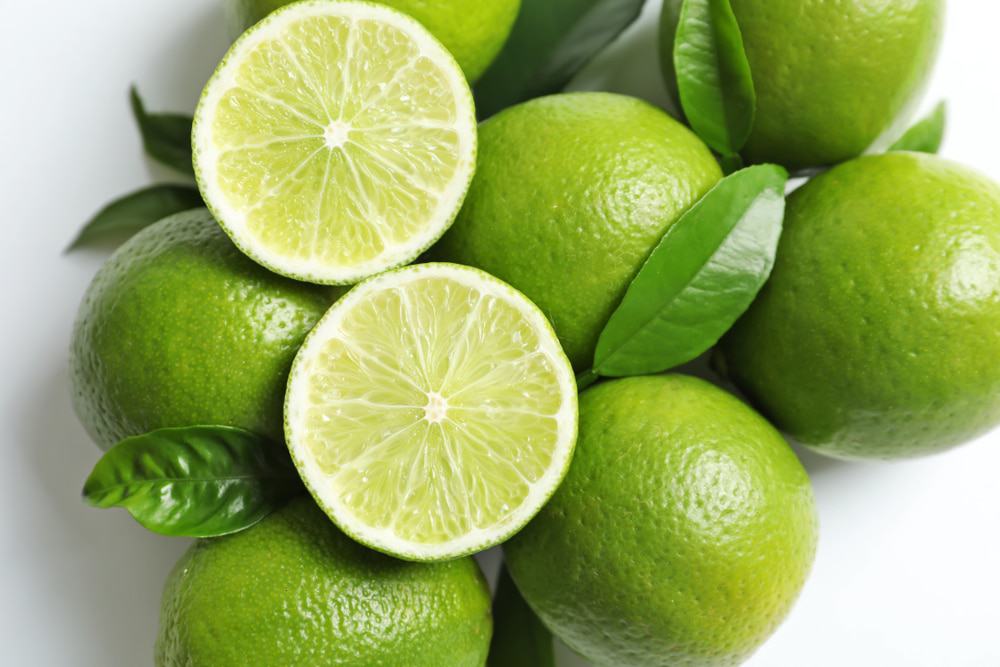 We know limes probably need no explanation. One half of the iconic lemon-lime duo, these punchy green citrus fruits are one of the most widely recognized ingredients around the world. But what do you actually know about them, and more importantly, how do they compare to those lemons?
While smaller in size than lemons, limes are actually higher in both sugar and acid content. In addition to this difference in acidity and sweetness, limes just simply have a unique flavor. Lemons have a strong taste of citric acid while limes, still plenty sour on their own, have a sweeter floral aroma with a more characteristic taste. The juices from these two fruits, however, are sneakily similar. If you were to have a cup of lemon juice and a cup of lime juice sitting next to each other, it might be tough to tell the difference without a smell or a taste!
As a citrus fruit, limes contain extremely high levels of vitamin c. In fact, the juice from one single lime provides nearly ⅓ the recommended intake of this free-radical-damage-fighting vitamin!
Anatomy of a Lime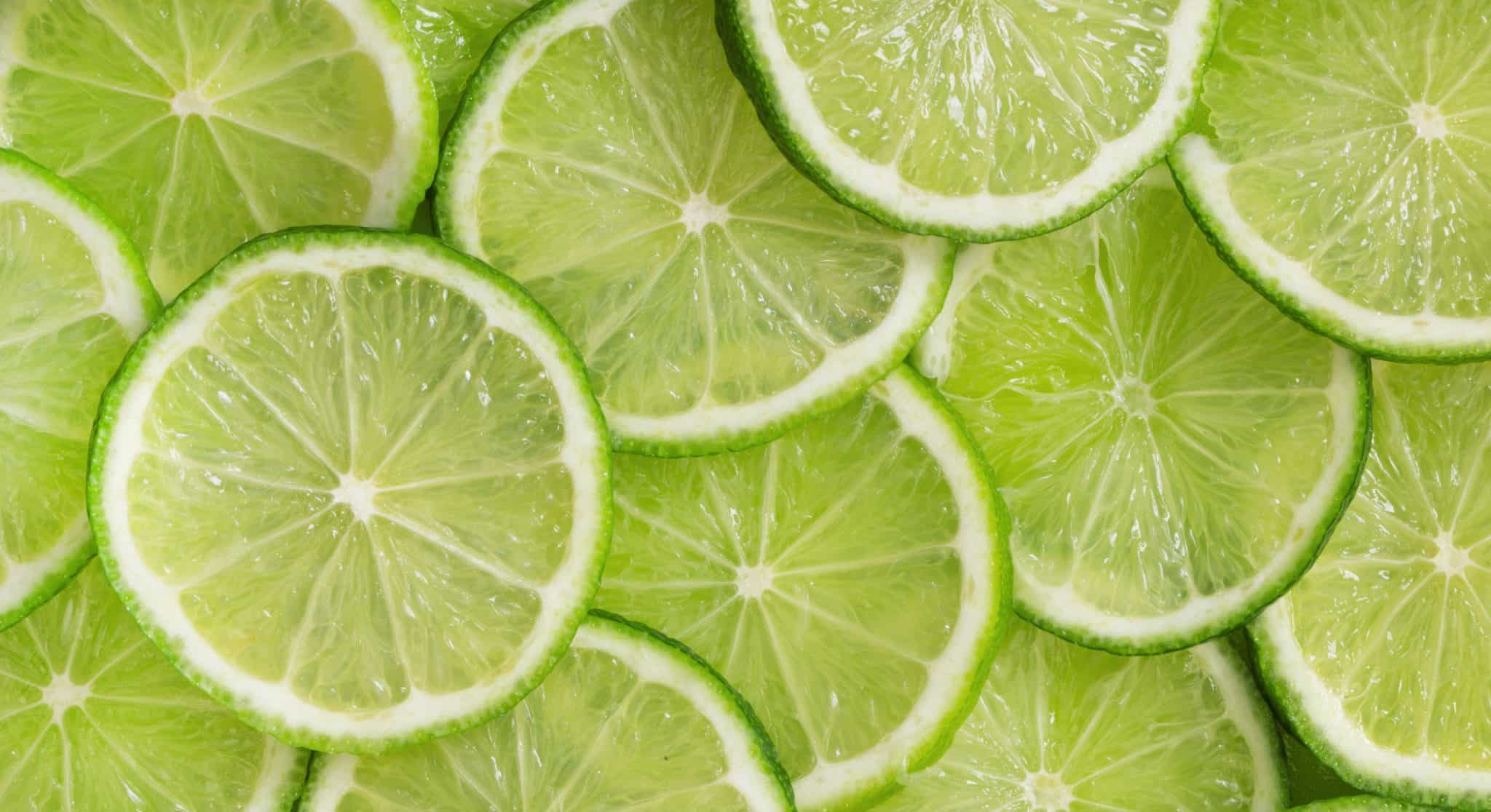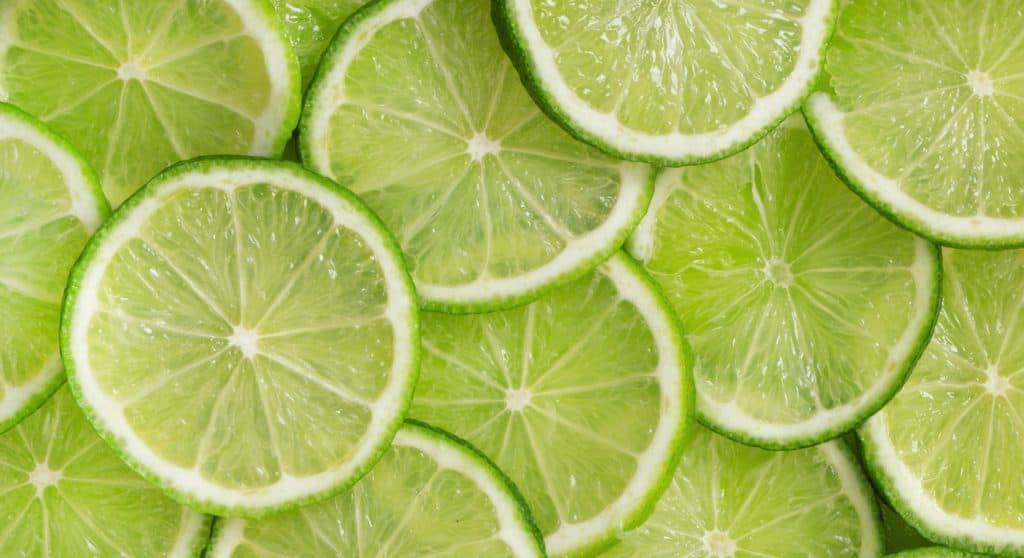 When shopping for and cooking with limes, it's useful to understand the basic anatomy of the citrus fruit. Limes consist of 3 main parts, and some parts will make for tasty additions to your culinary endeavors, while others should be avoided!
Rind
The rind is the colorful outermost layer of the lime, which is loaded with essential oils, thereby packing a ton of lime flavor. You can remove this layer using a peeler or grater and the resultant pile of fragrant green bits is your lime zest! Using lime zest in recipes allows you to impart lime flavor into any dish, without adding the acidity.
Pith
Be careful though, if you dig too deeply when zesting you'll be getting into the pith! This is the white, spongy layer that lies just underneath the rind, and it is intensely bitter. Whether using the zest or the juice of a lime, you should avoid getting any of the pith into your dish--it's not good eats!
Pulp
Below the pith layer you'll finally get to the beautiful, jewel-like pulp of the lime. The pulp is made up of tons of tiny juice vesicles that arrange themselves together in groups, forming segments. These vesicles rupture when the fruit is cut or squeezed, producing that mouth-puckering lime flavor we know and love!
Shopping for the Best Quality Limes
It's important to choose the best limes available so as to have the greatest chance of long and successful storage. When considering the pile of limes at the produce display, don't be afraid to pick one up and examine it, looking for the following signs:
The lime should be surprisingly heavy (juice = heft!)
It should be free of any bruises or soft spots
Check the surface of the lime for any cuts or moldy spots
The skin should be smooth and even, no shriveling or wrinkles
The lime should feel firm, but able to yield softly to gentle pressure
When shopping, you should also take into consideration how soon you plan to be using your limes. If you're looking to make that batch of margaritas tonight (and you totally should), choose limes that are softer to the touch as they will be at their most optimal level of juiciness.
On the other hand, if you're planning to use the limes over the course of the next couple weeks, then you can go ahead and choose limes that still have some firmness to them. Limes that are a bit less ripe will fare better and keep longer than those that have more give.
Types of Limes
Just like most other produce, there are several common varieties of limes. Persian limes (also called Tahitian limes) are the most commonly found in US supermarkets Key limes (also known as Mexican limes), Desert limes, and Makrut limes.
How to Store Limes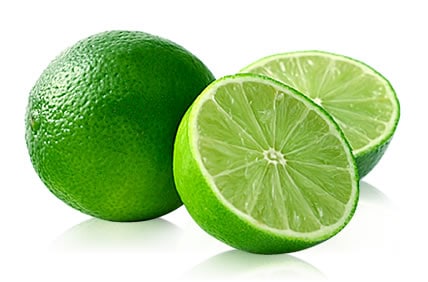 First, let's talk about how to store those whole, fresh limes that you've just brought home from the grocery store. When properly stored according to the steps outlined below, your whole limes should last for about a month.
Step 1
Wash them. We know, we know, do you really have to? YES. Even if you don't plan to consume the rind of a lime, any food poisoning causing contaminants on the exterior can easily travel to the inside of the fruit during slicing and handling.
You can wash your limes simply by scrubbing them with your hands under cool running water–no fancy produce wash needed! It may not seem like this will do much, but studies show that this is an extremely effective way of cleaning your produce.
Step 2
Dry the washed limes thoroughly using a clean dish towel or simply place them on a clean surface and allow them to air dry for 15-30 minutes.
Step 3
Place the dry limes into a resealable plastic bag, squeezing out as much air as possible before you seal it up. Alternatively, you can wrap the limes tightly with plastic wrap. Either way, the key is to limit the amount of air exposure, as this will help the limes to not lose moisture over time.
Step 4
Straight into the refrigerator it goes! Many people think that the best place to store lemons, limes, or any citrus fruits is at room temperature, but this is a common misconception as they will only last for about a week out there! The crisper drawer of the refrigerator is where your citrus fruits will last the longest.
Be sure to check on your package of limes occasionally during storage to ensure that there is no mold growth occurring. If you happen to open it up to pull out a lime or two, take the time to carefully reseal the remaining fruit tightly in plastic before returning it to refrigeration.
How to Store Lime Slices
When it comes to storing limes, it's best to do so with whole fruits, as limes that are already cut have a much higher risk of losing moisture or developing mold. But if you happen to find yourself with a ton of cut limes, whether from a cocktail party or maybe you just got a little carried away with the slicing and dicing, no need to throw them out just yet!
No fancy storage procedure to see here, just toss those cut limes into plastic bags or other airtight containers. Again, the idea here is to remove excess air so as to preserve the juice and flavor within the sliced limes for as long as possible. Place the plastic bag or container of sliced limes into the refrigerator, where it should last for about 3-4 days.
It goes without saying that any cut limes should be stored in separate containers from other whole limes, as the juices and sugars from the sliced fruit can cause the whole limes to spoil more quickly.
Now all you have to do is get creative with different ways to use them up! It seems a taco night might be in order (black bean tacos anyone?) or try lime slices instead of lemon wedges atop grilled fish.
How to Store Lime Juice
Lime juice is another great way to process and preserve an over-abundance of limes you might be experiencing. Once you have juiced your limes, you can decide if you'd like to store your juice in either the refrigerator or the freezer.
In an airtight container in the fridge, your lime juice will last for only about 2-3 days. This is because as the lime juice is exposed to air, it changes the flavors and over time the lime juice will turn bitter. By making use of your freezer, you can extend the shelf life of your lime juice all the way to 3-4 months!
How to Freeze Lime Juice
There are 2 ways you can go about freezing lime juice:
Method 1
Once again, opt for an airtight container (as if you didn't know by now), leaving about 1 inch of headspace at the top for the juice to expand as it freezes. Plastic containers are generally a better choice for freezing liquids, as the expansion of frozen fluids can at times be too much for glass and result in breakage. Just make sure to label your container of juice to save yourself from a "what is this?!" moment in the future.
Method 2
Another great idea is to freeze lime juice in a clean ice cube tray! This allows you to have easily accessible, small amounts of lime juice available instead of trying to cope with defrosting an entire container when all you need is a spoonful. Once the cubes are frozen, pop them out of the ice cube tray and into a freezer bag. Once again, label label label!
Can You Freeze Limes?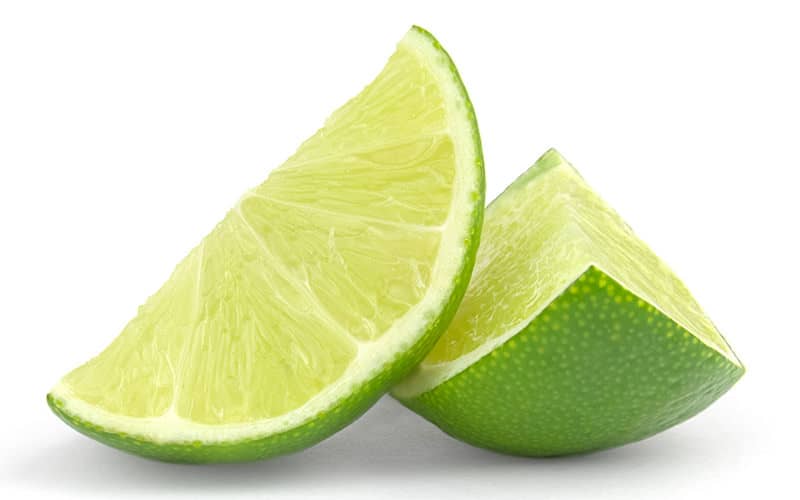 No way, right?
Way.
You can absolutely freeze limes! Freezing limes will certainly alter their texture, therefore they will not be ideal for later use as lime slices or wedges. But frozen limes are great for juicing, cooking, and baking.
How to Freeze Limes
Your best bet here is to freeze the limes in their whole form rather than pre-sliced or cut, as these smaller pieces will get mushy as they defrost.
Wash and dry each piece of fruit, then toss them into a freezer bag, squeezing out as much air as possible. Transfer the bag into the freezer, being careful to keep any heavy items from settling on top of the bag. Your limes will maintain their quality in this state for up to 4 months! They'll likely continue to be safe for plenty of time beyond that but may start to taste bitter and have less lime flavor.
How to Defrost Frozen Limes
When you need to defrost one of those frozen green gems, just transfer it into the refrigerator and let it defrost for several hours or overnight. It's not advisable to leave the frozen lime at room temperature, nor to use the microwave as a defrosting tool as this could cause the lime to cook in some areas while remaining frozen in others.
Final Thoughts on How to Store Limes
Compared to the oftentimes finicky needs of many other fresh ingredients, the task of storing limes is not at all complex. These green fruits require little more than a bath, a towel dry, and a plastic bag in the refrigerator to call home for a month or so!
If you want to change things up, you can opt to juice your limes and either refrigerate or freeze the juice (don't forget the ice cube tray!), depending on how and when you need to use it. Frozen whole limes, as well as frozen lime juice, will likely last in the freezer for 3-4 months.
Storing limes? Easy as pie. Key lime pie, of course.