Who doesn't love a chunky, tender, filling potato soup on a cold day?
When you make a pot of potato soup, you want it to be thick and creamy. Making your own potato soup can sometimes lead to the broth being too thin for your liking.
You might be asking yourself, "how to thicken potato soup, so it's nice and creamy?" Well, there are ten different tricks that you can do to make your potato soup creamier.
The first thing you want to do is see if the flavor is strong enough. If the taste isn't strong, you want to boil off some of the excess water inside your soup. This will not only strengthen the potato flavor but also add some thickness.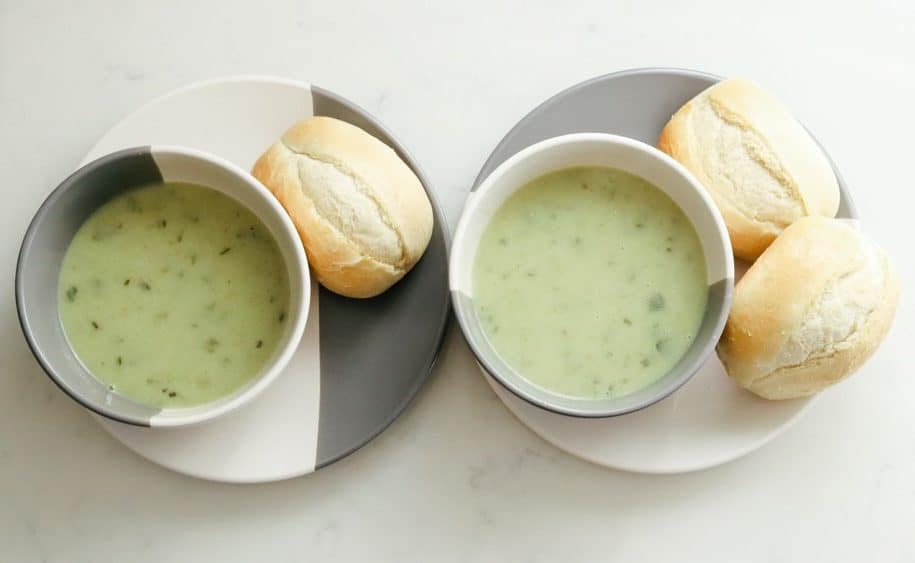 How to Thicken Potato Soup
Depending on the type of soup you made, there are ten things that you can do to make your soup thicker and more flavorful.
Add Cream
The obvious answer to "how to thicken potato soup?" is to add cream. You can use a few cups or tablespoons, depending on how thick you want your soup to be.
Adding cream to your potato soup will give it a richer flavor and a silkier mouthfeel. If you don't have any cream on hand, you can add milk or dairy alternative, although your soup will be less creamy as you go down in milk percentage. This means that whole milk will make for a creamier soup than two percent milk.
When you add cream, remember to avoid boiling the soup afterward; otherwise, the cream, or other dairy, can curdle – ruining your whole soup.
Puree a Couple Cups
Blend a cup or two of your potato soup with a food processor or blender, not the whole pot of soup, though. You want to add a little body to your soup but keep the potato chunk goodness.
Use Stale Bread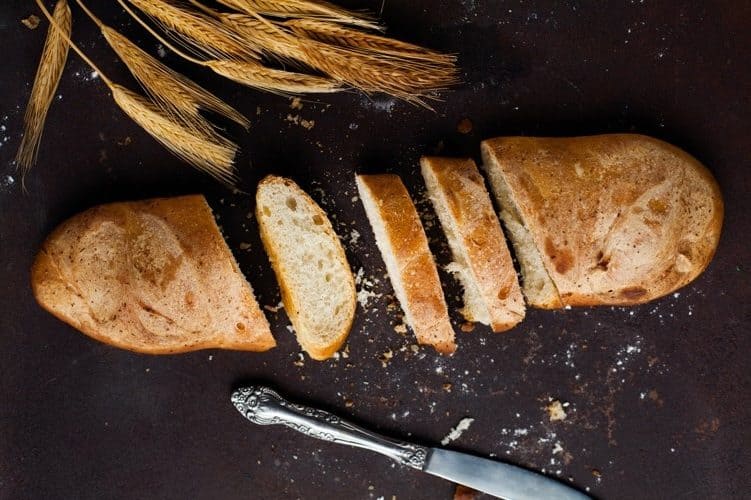 If you don't have any cream or dairy product to add to your potato soup, you can add a few slices of stale bread to your soup.
Rip the bread into small pieces and let them soak in about two cups of your hot potato soup before you puree it and stir it back into the rest of the soup.
Add Yogurt
Plain yogurt is very similar to cream when you add it to soup; it just has a lighter feel to it. You'll also find that it leaves your soup with a tangy flavor that you'll love.
Ground Nuts
Historically-speaking, nuts were the first soup and sauce thickeners. Grind up a handful of nuts until they're completely crumbed and just on the verge of turning into a paste.
In a bowl, whisk some of the soup in with the nuts and then pour that into the rest of the soup, stirring to combine.
Try this unique potato soup recipe using nuts!
Beurre Manié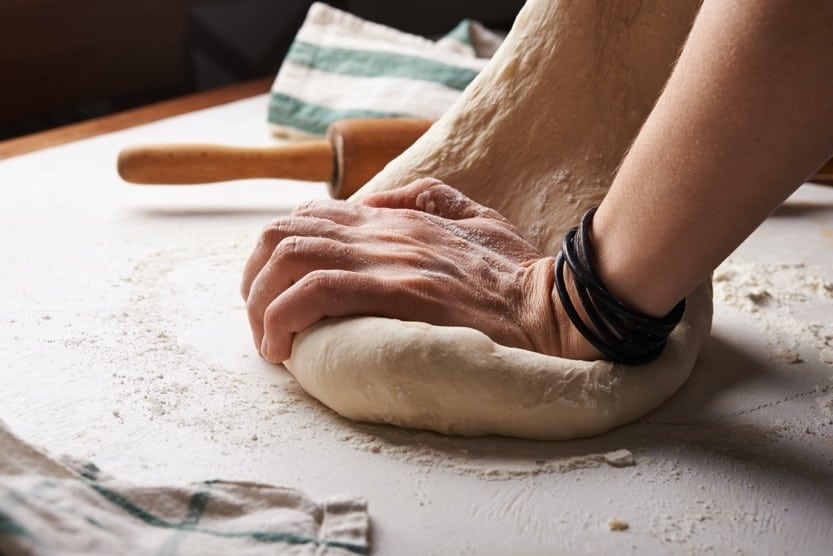 This might sound fancy, but don't worry, it's simple to do.
Knead together equal parts flour and butter until it forms a thick paste. Then stir that paste into your soup until it's dissolved completely.
To thicken one quart of soup, use 2 tbsp of flour and 2 tbsp of softened butter in a bowl, then knead them with your hands. You'll know that the mixture is done when it starts to feel crumbly. Add these crumbles a little bit at a time to your soup right before you take it off the burner to serve until you've reached your desired thickness.
Adding beurre manié is similar to making a reverse-roux. It's also a great way to thicken your potato soup if you don't have cream.
Add Cornstarch, Flour, or Another Thickener
Starch will thicken any soup and give it a bigger body. You need to stir in a few tablespoons of your choice of starch into a small bowl of your soup before combining it into the main pot of soup.
By working the starch into a small bowl of soup before adding it to your main pot of soup, you're preventing the starch from clumping up and makes it dissolve evenly into your soup.
Add Instant Potato Flakes
You can add about one cup of instant potato flakes to thicken your potato soup and add a more robust potato flavor. Simply add the flakes to your soup at the end of the cooking process when it's set to simmer, then cover the pot and wait about five minutes before serving.
One cup of potato flakes will thicken about two quarts of soup, along with adding a ton of body to your soup.
Use Coconut Milk
If you need a dairy-free option, use coconut milk. Adding about a quarter cup of coconut milk will make your potato soup extremely creamy without drastically changing the soup's flavor.
For a subtler coconut flavor, use less coconut milk.
Add Cheese
Potatoes and cheese go great together, so a great way to add some thickness to your potato soup is to add the cheese after your soup is cooked.
You can add about one cup of shredded cheese into the whole pot, more if you want your soup thicker, or you can add shredded cheese to your individual bowl.
The best cheese to use in potato soup is Monterey jack or cheddar cheese because they work the best with the potato flavor, but you can use any cheese you want or have.
Final Thoughts
How to thicken potato soup? Listed above are ten of the best things that you can do to make your potato soup thicker and more flavorful. You can see that these tips and tricks aren't hard to do and only require a few ingredients and tools you can find in your kitchen.
You can apply these tips and tricks to any soup, not just potato soup – they all work like magic!
Hopefully, you've learned some easy techniques for answering the question, "How to thicken potato soup?"