Sure, an electric kettle seems like an easy countertop appliance to use—and it is. But do you know how to use electric kettle units as efficiently as possible? Or are you missing out on some smart money-saving trick while waiting for the water to boil?
Today, we're clearing the air and telling you all there is to know about using an electric kettle at home. Stick around to see widespread "tips and tricks" for electric kettles debunked, before they break your appliance.
Step 1: Fill It Up
First things first, you need to fill your empty kettle with fresh water. The amount of water you should add depends on what you're making. If you're planning on boiling a pound of noodles, add more than one liter of water. But if you're just wanting to brew a cup of tea, half a liter (or slightly less) will do.
This is the main money-saving secret for using an electric kettle efficiently. Only boil as much water as you'll need. If you boil way more water than you'll use, you're forcing the heating element of the kettle to work extra hard, which also means it's using extra electricity. It may not seem like a big deal, but it can add up. Not to mention that you'll have to wait much longer for your water to boil.
Lastly, one of our top safety tips for electric kettles is not overfilling the unit. Only let the water level get to the maximum fill line. Otherwise, as it starts to boil, you'd have boiling water splashing from the top and spigot. We don't need to tell you that would be extremely dangerous and painful, right?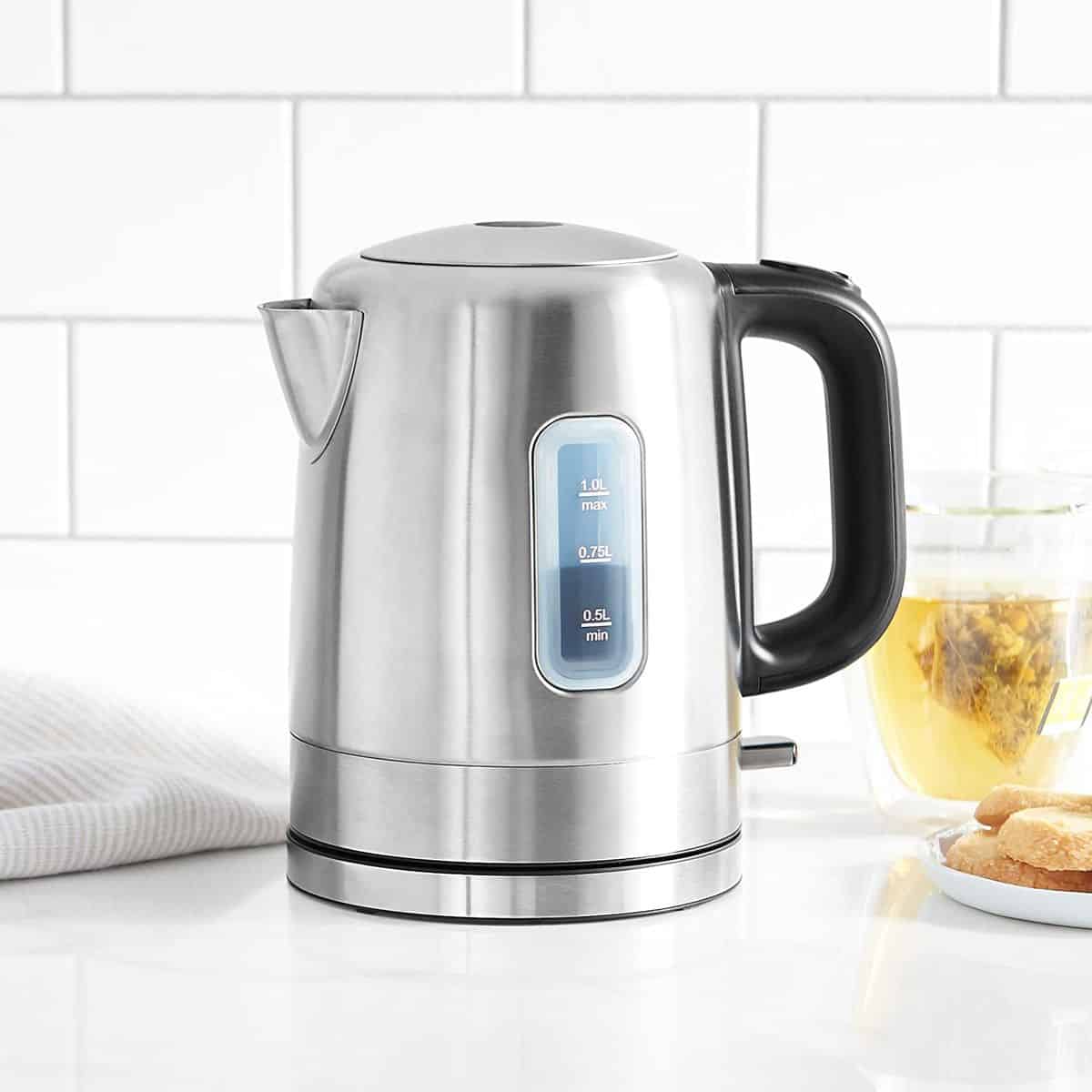 Step 2: Set It on the Base
Now that the kettle is full, set it on the base. Just make sure that the base is completely dry, to avoid electrical accidents.
Step 3: Turn the Kettle On
If the base for the electric kettle is plugged into an outlet, you'll have to trigger the "on" button on your unit. This will send the message to the heating element that it's time to get to work.
Some models let you choose your desired water temperature. In other ways, you can choose to have water that is almost to the boiling point, but not quite. This feature will come in handy when you're preparing specialty teas and coffee brews.
Step 4: Wait for the Water to Boil
How long your electric kettle will take to boil depends both on the model you have and on the amount of water it has inside. Generally speaking, it should take between two and four minutes.
You'll know when the water is boiling when your kettle turns itself off. Most models don't have an alarm or whistling device (unlike what stovetop kettles usually come with), but you will hear the "on" button flip because of the auto-shut-off function.
Step 5: Serve and Done!
Now it's completely up to you. Just be careful when pouring the boiling water into a mug or pot so that it doesn't spill everywhere.
How to Save Money When Using an Electric Kettle
We've already revealed the most important money-saving hack: not overfilling your electric kettle. But are there more to keep in mind? Of course! They may not make as much of a difference in the short-run, but they'll save you money nonetheless.
For starters, if your goal is to cook pasta in a separate pot, using an electric kettle could very well save you money. It takes significantly less time to boil water in a kettle than on a stove. That's why these electric kettles are more efficient than stovetop kettles or whistling tea kettles.
Secondly, you should take good care of your tea kettle. If you clean it consistently, you don't run the risk of having mineral deposits build up at the bottom of your kettle—especially if you live in an area where hard water comes out the tap.
Thirdly, never turn on an empty kettle. Most models don't come with protection against this, meaning the bottom of the kettle would warp and melt.
Lastly, you can also fill your kettle with warm or hot tap water to save a few bucks. Since the temperature of the water is higher than if you were using cold water, it will take less time to boil.
What Can I Make with My Electric Kettle?: Do's and Don'ts
I'm sure you've heard a bunch of "cooking hacks" for your electric kettle. But what you might know is that they don't all work. In fact, some could even cost you a lot of money, since they can wreck your electric kettle!
Here is a short list of ways you can and can't use an electric kettle safely at home.
Do: Brew Tea
I'd dare say most people who have an electric kettle at home use it mostly to brew tea. Especially if they've invested in a fancy temperature-adjusting kettle!
However, don't put the leaves in the kettle. You'll have a hard time fishing out all the tea leaf particles once you're done. It's just not worth it.
Instead, you should invest in a tea strainer or tea infuser. It's much more practical.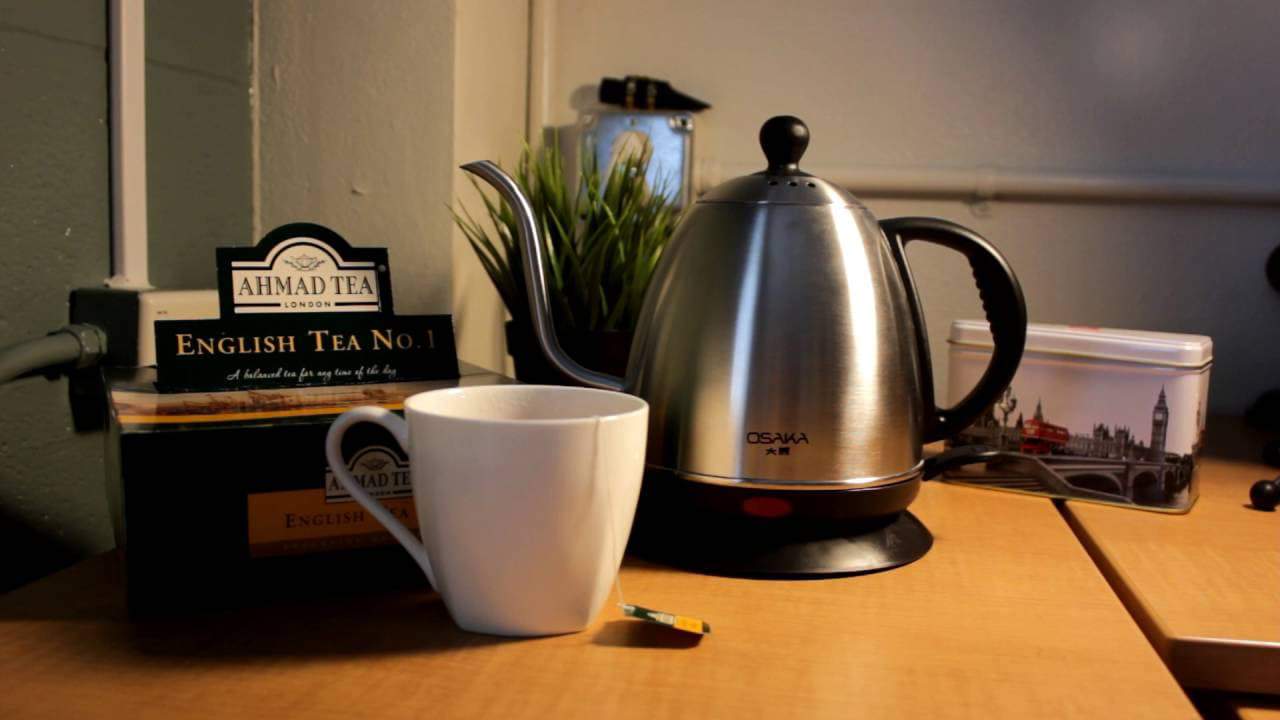 Do: Make Coffee
You can also make coffee with your kettle, especially if you have a French press, Aeropress, or a pour-over cone. Make sure to be careful when pouring so that you don't get boiling water splattering everywhere.
Moreover, if this is what you're mostly using the kettle for, it might be a good idea to upgrade to a gooseneck model.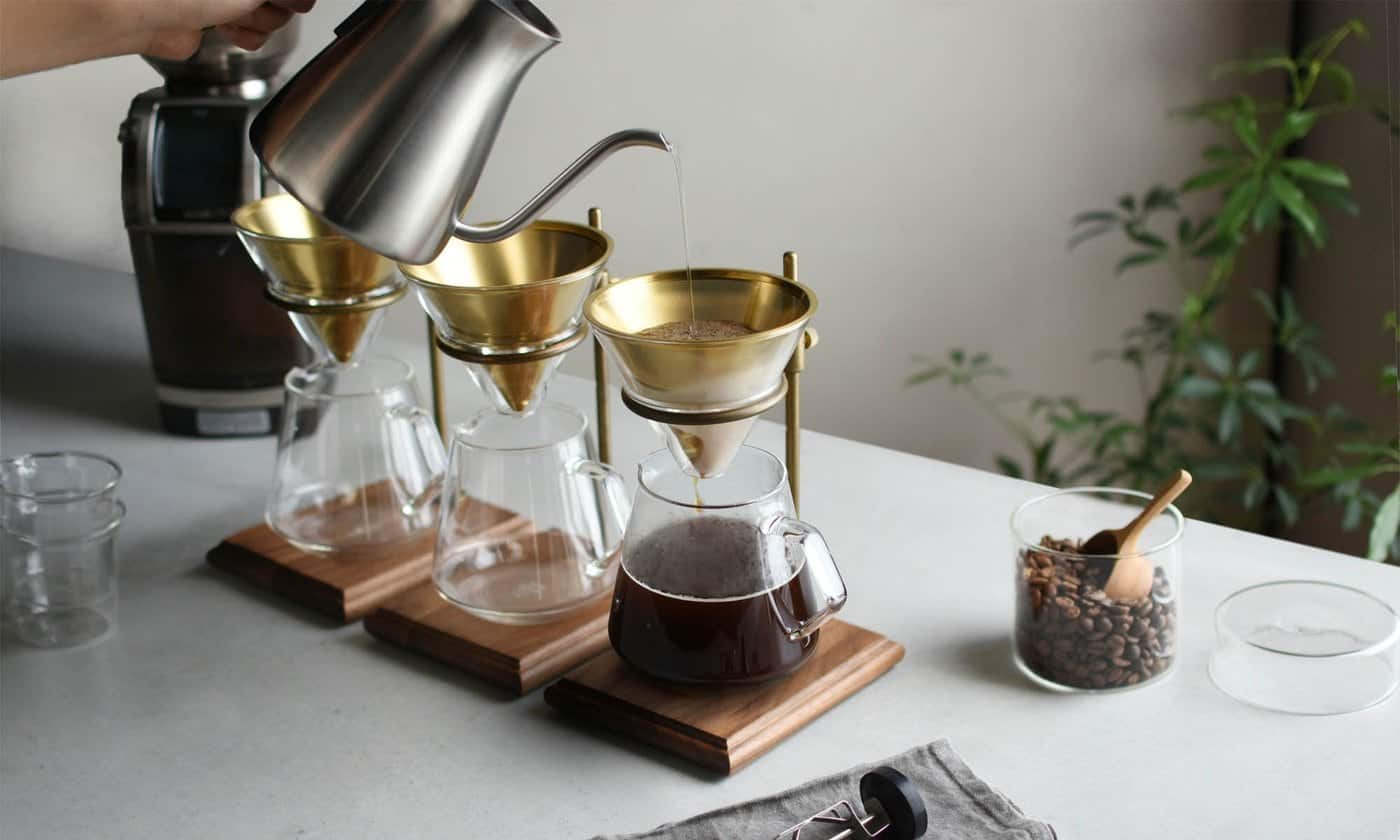 Do: Speed Up Cooking Times
As we've mentioned, electric kettles are far quicker at boiling water. You can add it to a large pot with rice, pasta, or any other grain you want to eat.
Do: Add to Instant Meals
When you're tired and don't feel like cooking, there's nothing wrong with reaching for some store-bought instant noodle or pasta cups. Boil water, add it to the cup's line, and let sit covered—you know the drill.
Do: Fill a Hot Water Bottle or Pillow
If you don't already own a hot water bottle or pillow, you should invest in one. It's the perfect companion for long, cold nights indoors. Plus, if you have muscle pain, a hot water bottle or pillow can do wonders.
Maybe? Boil Eggs
We're not entirely sure if we should be recommending this, but we'll include it anyway. If you want some soft-boiled eggs and a kettle is all you have, you could try boiling them in it. Just make sure your kettle doesn't have an exposed heating element. You will also need to ignore the auto-shut-off setting and keep the kettle going for six minutes or so.
Don't: Cook Rice in the Kettle
Absolutely never cook rice inside your kettle. You'll end up ruining it. Just boil rice the old-fashioned way (on the stove) or invest in a rice cooker. There are some affordable models. In this case, laziness does not pay off.
Don't: Boil Pasta Inside the Kettle
The same thing goes for pasta. Boiling it inside the kettle would not only be a waste of time but it could also overheat the base and overwork the heating element and ruin your appliance forever.
Don't: Heat Milk
Lastly, don't heat milk in the kettle. It will most likely leave a burnt film and mineral build up at the bottom of the kettle that will be next to impossible to clean, especially if the lid on your kettle is only partially removable.
If you want to quickly heat milk but don't want to turn on the stove or the microwave, get a standing, countertop milk frother. It will even help you make coffee shop-quality lattes at home.