Written by MandyM of What the Fruitcake?!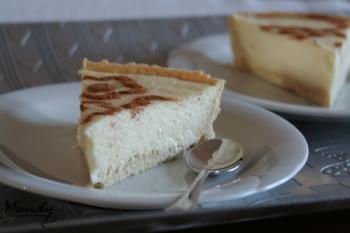 One thing I love about browsing blogs is that while you're sitting comfortably at home you could be looking at a page from anywhere in the world, and with that, you can learn about foods or desserts you may never have heard of and therefore would never have been able to enjoy.
The world of blogs certainly isn't new, yet whenever I hop from blog to blog, I get so excited about everything I'm learning as if it's the first time I've discovered this place on the Internet.
Want to dabble in French pastries or discover what's popular in Hawaii or find out which dish is a home favourite in Switzerland? You'll find whatever you're looking for in the fun and personalized world of blogging, and discovering new things by accident is half the fun of the journey.
In the spirit of discovering something new from a place you might never think to look, I thought I'd share something from my Home.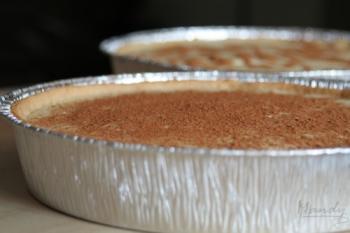 If you've ever visited my blog, you'll know I live in Ireland and you would also have noticed the emerging theme of Greek cuisine which I do consider to be a big part of my interest in food, but I am South African and there are some very tasty things that I feel must be shared with the world. In fact, I feel it's my duty to spread the joy that comes from eating Milk Tart!
For a very long time I was on the search for the perfect Milk Tart, or in Afrikaans, "Melktert", recipe. You wouldn't think so as it really is a very simple dessert. Basically it's a thick custard filled tart lightly sprinkled with cinnamon, but who knew that even the simplest dessert could have so many recipe variations?
Then finally; I came across the perfect Milk Tart recipe. Sometimes I wonder if I married my husband just to get the recipe from his mom. No, I'm just kidding, but I'm definitely very lucky to have her as my mom-in-law, or as I like to call her, Moms.
Actually, I do have a small confession; it wasn't quite right but close enough that after a few tiny tweaks like increasing the amount of filling it is now a recipe that I consider to be set in stone. It's done, finished, never to be edited again by me! Excuse me for sounding a little dramatic, but if you've ever been through the same hunt for the perfect recipe, you'll know what I mean.
Unfortunately I don't know and can't find the interesting history and origin of Milk Tart but I can tell you that it is a favourite in the majority of South African homes and that there are two kinds, one is baked, and the other is set in the fridge. My favourite is the fridge-set tart. As I've mentioned on my blog, I could easily eat this whole tasty custard tart by myself in one sitting, I'm not joking. I've eaten slices for breakfast. Well, it has milk in it, that's something you put in cereal, right? See, I can justify my addiction to this simple yet moreish dessert. Now all I hope to do is to is get others addicted, said with an evil twinkle in my eye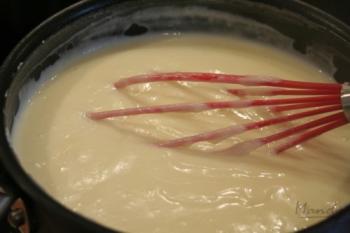 Moms' Magic Milk Tart
Ingredients
Pastry:
250g Plain Flour (2 cups)
170g White Sugar (¾ cup)
125g Margarine
1 Egg
2 tsp Baking Powder
Filling:
1½ litres Full Fat Milk (6 cups)
170g White Sugar (¾ cup)
3 Eggs
1½ Tbsp Unsalted Butter
4 Tbsp Plain Flour
4 Tbsp Cornflour/Cornstarch
2 tsp Vanilla Extract
Ground Cinnamon for sprinkling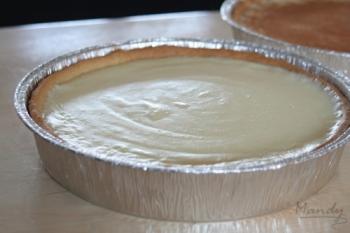 Method
Crust:
Preheat oven to 180°C (160°C Fan Assisted)
Cream the margarine and sugar together
Add the egg and beat well
Sift flour and baking powder and add to egg mixture, mix well
Press into 2 9-inch pie dishes (foil flan dishes work well too)
Bake for 10-15mins until the crust is just turning brown but is still pale
Filling:
Bring milk and butter to the boil
Mix rest of ingredients to a smooth paste
Once milk comes to the boil, remove from heat and slowly pour in other ingredients, whisking constantly to avoid lumps
Return to medium heat and stir until thick
Pour into 2 baked shells and sprinkle with cinnamon (or something I like to do is use stencils to make fun cinnamon designs)
Refrigerate until chilled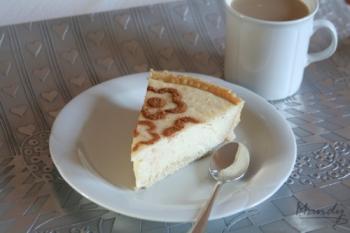 Now that I've done the right thing and have shared something I consider a must in every recipe book, I urge everyone to do the same, dig through your family's books and find that one recipe you can't live without and then share it with the world.
We want to hear what your "Must have recipe" is! Leave a comment and tell us! If you've blogged about it, leave the link to the post so we can all enjoy it.