Similar in packaging appearance and made with similar flavors, what's the difference between longaniza vs. chorizo?
It's very common for people to not be aware of the difference between chorizo and longaniza, especially if they're not familiar with the two sausages. The primary difference between these two meats is that chorizo is made from ground pork, and longaniza is made from minced meat.
As a primary spice, longaniza uses black pepper, whereas chorizo uses smoked paprika. Because of the packing and grinding process, chorizo has a chewier, thicker texture than longaniza.
To help you understand the difference between longaniza vs chorizo, we've made a guide to give you more details about each type of meat.
What is Longaniza?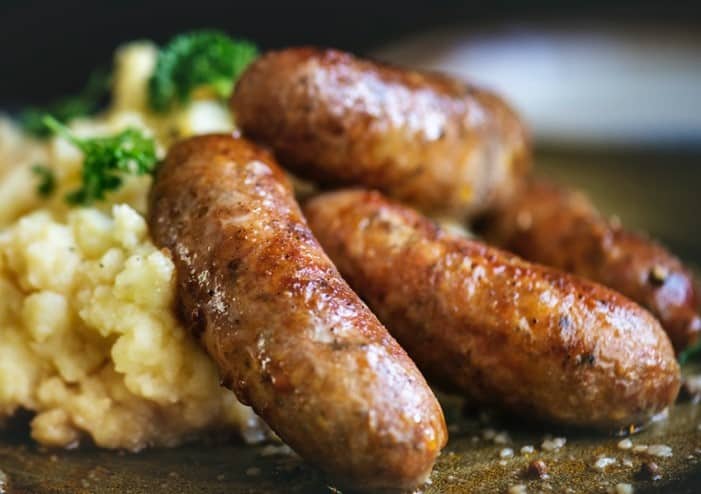 Longaniza is a Spanish sausage typically seasoned using black pepper and other distinctive ingredients and spices to provide a spicy sausage. The longaniza that's found in the United States has more spice than chorizo.
It's made differently in different countries and regions, but longaniza typically resembles salami or pepperoni when cured. It will always have a bolder flavor than chorizo or other types of cured meat. One thing to note is that longaniza is rarely cured, which is a huge difference between it and chorizo.
Longaniza looks very similar to chorizo because they both are a dark red color, thanks to the spices used in the meat.
Made from finely minced meat, such as beef or pork, longaniza is sold as fresh and raw meat instead of dried. It can also be found in thin and long sausages.
Cooking with Longaniza
When you buy longaniza raw, it's usually shaped like long sausages. You can use it like ground meat by taking it out of the casings, but it is often kept in the sausage form.
This is a big difference between longaniza vs chorizo because chorizo is typically removed from its casings and cooked as ground meat.
There are several uses when cooking with longaniza, including:
Add to a variety of soups
Mixed with eggs
Breakfast wraps
Charro beans
What Is Chorizo?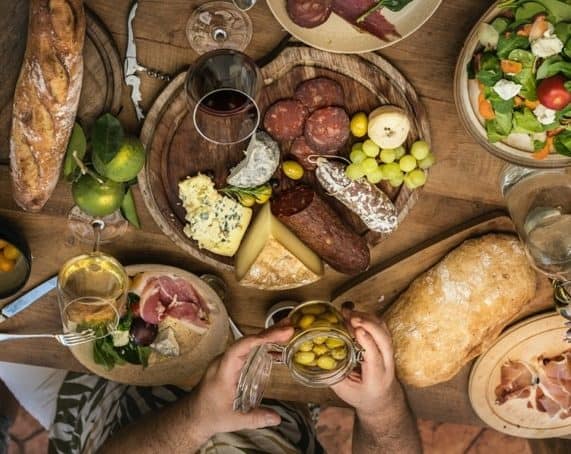 Chorizo is a pork sausage that has been finely ground up, seasoned, then put into casings. The type of seasonings found inside chorizo includes garlic, salt, red peppers, and paprika. It's typically bought pre-cured and ready to eat, like salami or pepperoni.
Chorizo is often called a Cajun sausage, and it's very popular in Louisiana and other Cajun regions of the United States.
The meat that chorizo is made from is a combination of pork fat mixed with chopped pork meat. You'll find that the spices used in the meat are what gives chorizo its dark red color.
The spices will vary, but a good way to know the difference between types of chorizo is that the thin sausages are made to be mild and sweet while the thick, short sausage is savory and spicy.
Cooking with Chorizo
One thing about chorizo is that it's very versatile when it comes to cooking with it and can be used in some of the same recipes as longaniza. Longaniza is often cooked as a sausage link, whereas chorizo is used as ground meat.
You can use chorizo in a variety of recipes, including:
Chicken chorizo chili
Mixed with eggs
Added to queso
Meatballs
Stuffed chicken
Tacos and burritos
This small list makes it easy to see how versatile chorizo is and how you can incorporate it into various recipes.
How Do I Know Whether to Use Longaniza or Chorizo in My Recipe?
One of the best ways to know if you should use longaniza or chorizo in your recipe is if the recipe calls for you to take the meat out of the casing and cook it, you're using longaniza. However, if the recipe calls for you to chop or slice the meat, then you're going to be using chorizo.
The flavors of longaniza vs chorizo are very different, and because of this, they have different textures and properties, so they can't always be swapped in a recipe.
If you have no other option, chorizo might be able to take the place of longaniza without changing the dish's flavors too much.
Longaniza can be used in place of chorizo, but you first have to brown the meat and add some Spanish smoked paprika to it.
Final Verdict – What's the Difference?
Longaniza vs chorizo are both Spanish sausages and can be similar in various ways, but they are very different sausages.
Longaniza is filled with various spices and is most popular in Mexican cuisines. You'll know if you're working with longaniza because it will come uncooked and because it's a lot spicier than chorizo.
FAQ
We hope that this guide will help you know the difference between chorizo and longaniza and provide you with information about each meat type.
In this section, we've compiled some questions and answers that might give you additional information about longaniza vs chorizo.
Are Chorizo and Longaniza Made with the Same Meat?
Chorizo and longaniza are both generally made using pork meat. Chorizo is always going to be made from pork meat.
But longaniza can also be made from any mixture of cartilage, fat, and meat combined and smoked to create longaniza.
What Specifically Turns Chorizo and Longaniza Red?
You'll find that the spices in longaniza and chorizo are what make the meat red. While the spices used in each can vary depending on the region, the one thing that remains constant is that they always have some type of chili peppers and garlic.
Do You Have to Cook Chorizo or Longaniza Before Using It?
If you're not buying longaniza or chorizo that's pre-cured, you will have to cook the meat before serving it. You'll know when the meat is cured because it will look similar to salami or pepperoni, which can be eaten right away.
However, if you find that the meat isn't cured then it's raw and must be treated and stored as such.