Having a meatless Monday is a healthy habit whether you are vegan or not. Some people have chosen to not eat meat from moral reason (to avoid killing animals), other do it because the doctor recommended them due to health concerns (high cholesterol, high blood pressure, diabetes, etc), or some don't eat meat from religious reasons. If you are searching for some vegan recipes to diversify your diet, I have prepared for you many plant-based recipes in today's post.
I have published in the past other vegan and vegetarian recipes so this time, I wanted to come up with some fresh ideas so I reached out to 25 food bloggers and asked them:
What is your favorite plant-based recipe for a meatless Monday?
I received a lot of healthy, delicious recipes and most of them are very affordable being made from ingredients that you can easily grow in your garden or find them at the market.

Traditional posole (also spelled "pozole") is a Mexican dish that features hominy, pork, or chicken, chile peppers, and seasonings.
This vegan recipe uses hearty vegetables and spices to get all that delicious flavor without the meat!
I love it because you can make a healthy and filling plant-based meal for the entire family in only 30 minutes.
If you're looking for a rich soup packed with tasty veggies to fill you up, definitely give this easy recipe a try.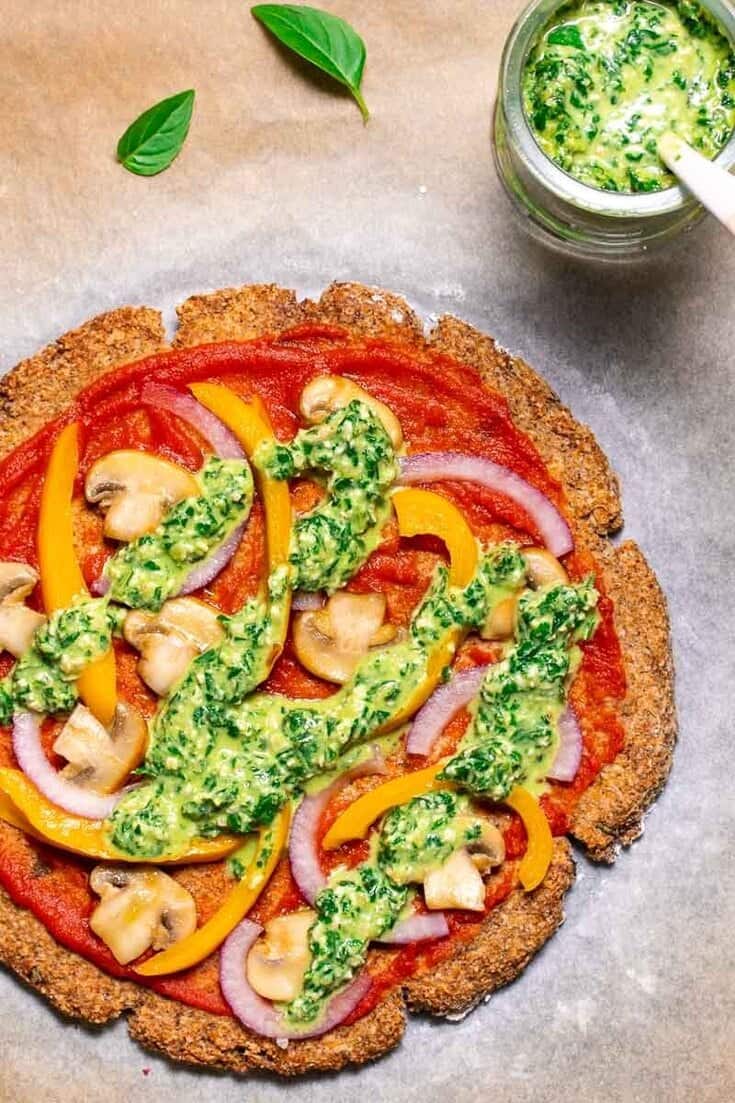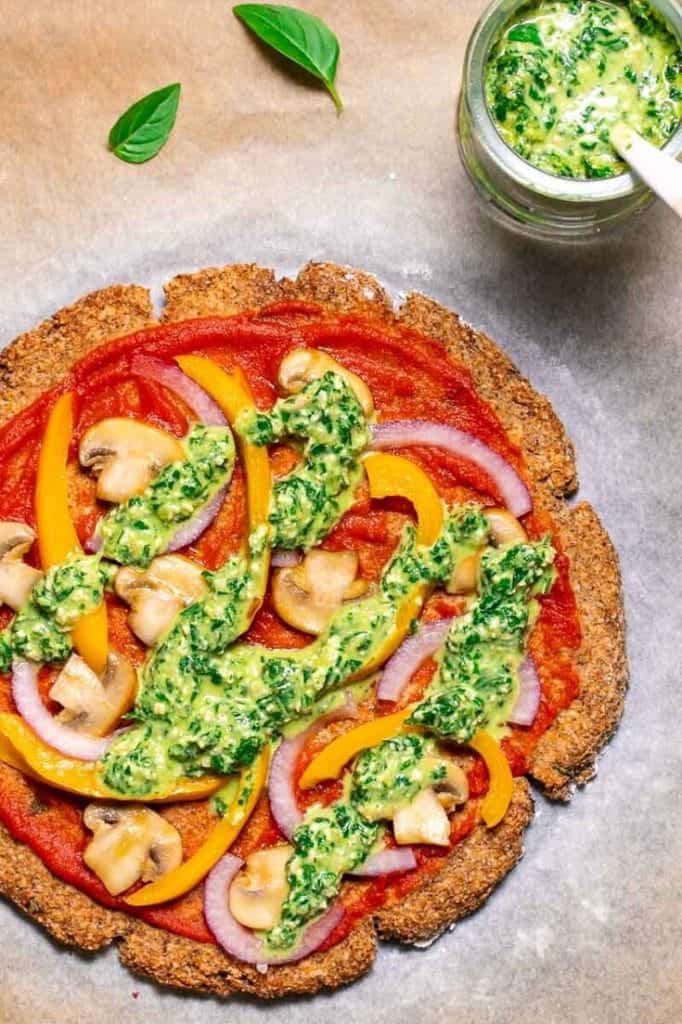 I love this pizza recipe because it is healthy, easy to make, and even more importantly, it tastes AMAZING!
The dough bakes up into a delicious, crunchy crust that's perfect for adding all of your favorite toppings.
The recipe is low-carb, gluten-free, and grain-free. Because we aren't using cheese for the toppings, it's also dairy-free and vegan.
All in all, it's a super healthy alternative to a meat pizza and it's a perfect healthy choice for people with many types of food allergies or intolerances.
Ready for a super easy curry that comes together in no time? This curry is on repeat in our household because it's so simple to make, and requires only pantry and freezer ingredients.
You can easily whip this up on a weeknight or meal prep it ahead of time on the weekend. It reheats so well, and I might even argue it gets better with time!
This vegan curry is full of lentils because they are a great pantry staple. We always have several bags of it on hand but you can also use cooked canned lentils.
As for the vegetables, this curry requires only frozen mixed vegetables for convenience, however, you can use canned or fresh as well. Whatever you have on hand! This recipe is very versatile which makes it a perfect addition to your weeknight rotation!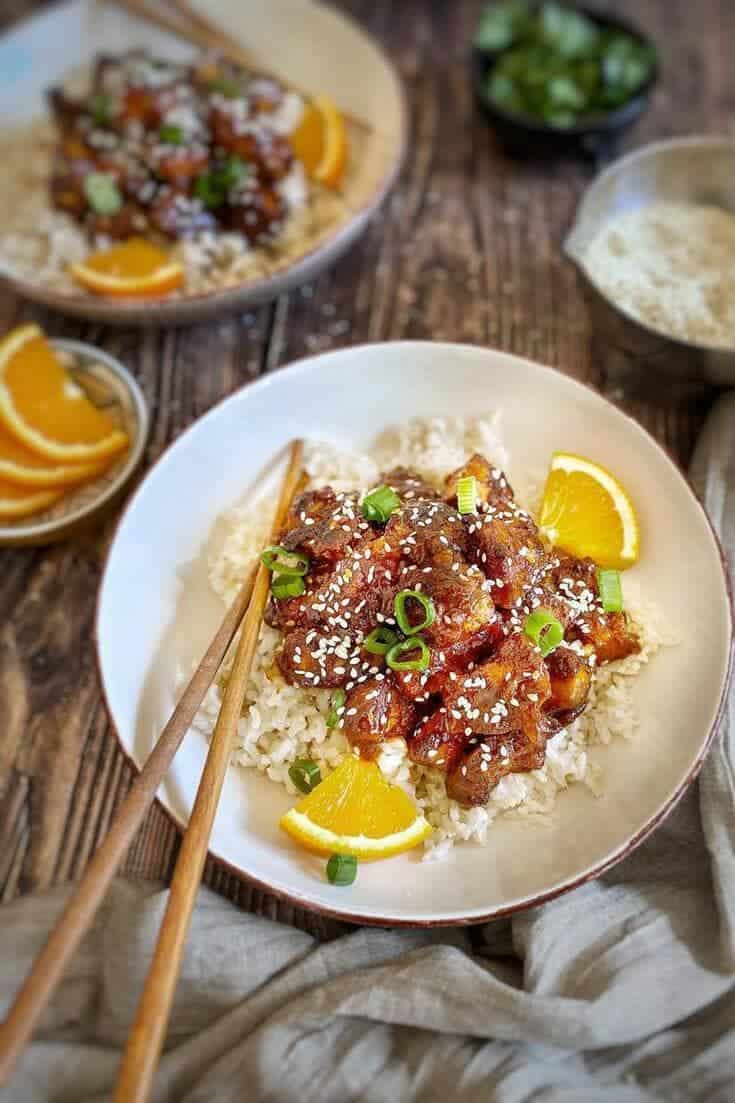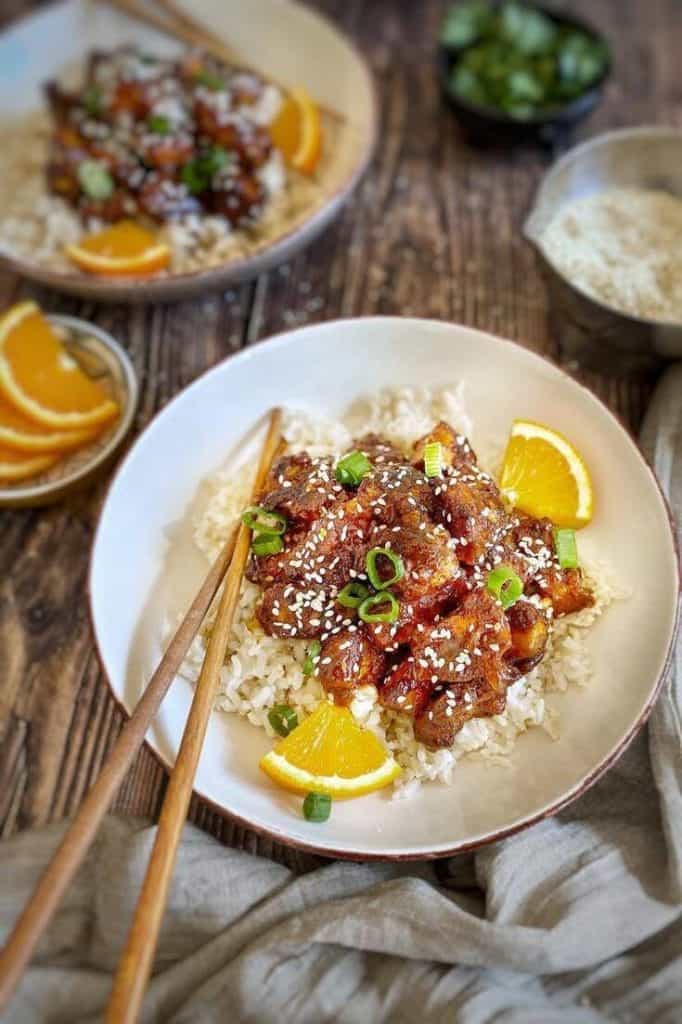 This Sticky Orange Tofu tastes as deliciously decadent as Chinese takeout, but it's more flavorful and far healthier since it's oil-free, MSG-free, and sweetened with oranges. Choose between orange juice. Freshly squeezed oranges, or blended oranges for a naturally flavored sauce that's free from refined sugar.
This recipe is based on an Orange Chicken recipe I used to love but rarely made because it was such a hassle. When I went vegan, I decided to make a veganized and simplified version of that recipe–and voilà! This Sticky Orange Tofu has exceeded my expectations! Not only does it have a fantastic flavor, but this recipe is super easy and the cleanup is a snap.
Goodbye complicated and time-consuming, hello simple and quick. As a person who loves flavor and texture, but hates overly complicated recipes, this Sticky Orange Tofu wins for me on all counts!
Pair with brown rice and steamed broccoli for the perfect takeout-style comfort dish.
Whether you're fully plant-based or just trying meatless Mondays, this easy and versatile recipe is sure to become a family favorite. If you've never tried tofu, this is the perfect place to start!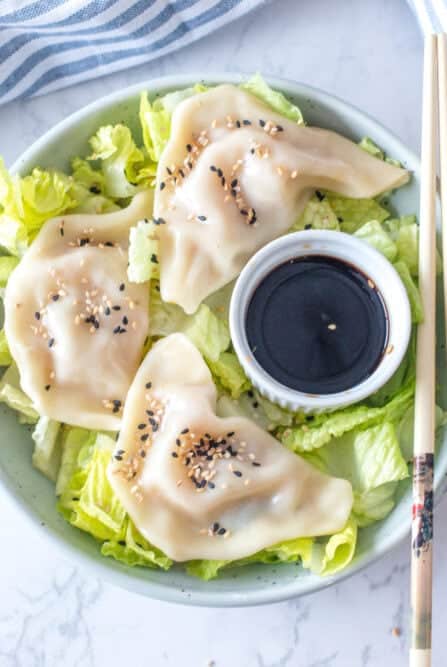 If you are into Asian food, you should really make these amazing steamed dumplings for meatless Monday!
They are so easy to make, very healthy of course - vegan. I'm using shiitake mushrooms, carrots, and celery, but feel free to replace the veggies to fit what you like \ have in the fridge.
Use your Instant Pot or any pressure cooker you have, and make a restaurant dish in 20 minutes!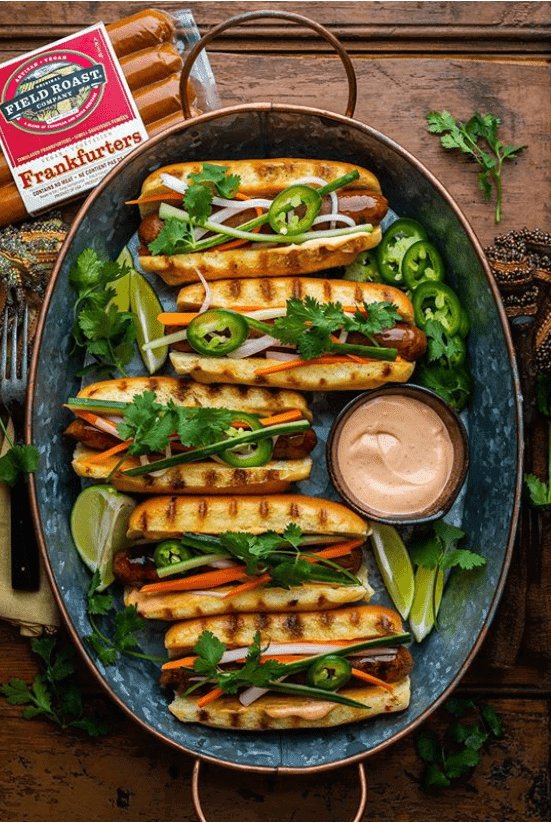 Banh Mi Frankfurters
2 packages Field Roast Frankfurters
2 large carrots, julienned
½ small daikon radish, julienned
1 jalapeno, very thinly sliced
1 cup boiling water
½ cup of rice wine vinegar
¼ cup of sugar
1 teaspoon of sea salt
½ English cucumber, julienned
a handful of fresh cilantro
8 baguette-style (or brioche) rolls, split and toasted
Sriracha Mayo
¼ cup plant-based mayo
2 tablespoons sriracha hot sauce
1 garlic clove, minced
1 tablespoon fresh squeezed lime juice
1. Preheat a grill over medium high heat.
2. Quick pickle time. In a bowl, combine carrots, daikon, jalapeno, boiling water, rice wine vinegar, sugar, and salt, and mix well. Cover and chill in the fridge for at least 10 minutes. (Can store in an air-tight container in the fridge for up to one week)
3. Sriracha Mayo time. In a medium bowl, combine mayo, sriracha, garlic, and lime, and mix well. Done. Easy peasy.
4. Arrange the Field Roast Frankfurters directly on the grill grates of your preheated grill. Cook, turning halfway through, for 8 - 10 minutes, until golden, crispy, and kissed with grill grate marks on all sides.
5. Build your Banh Mi Dogs with a generous swipe of Sriracha Mayo, a grilled Frankfurter, pickled veggies, cucumber, and top with cilantro. Serve immediately.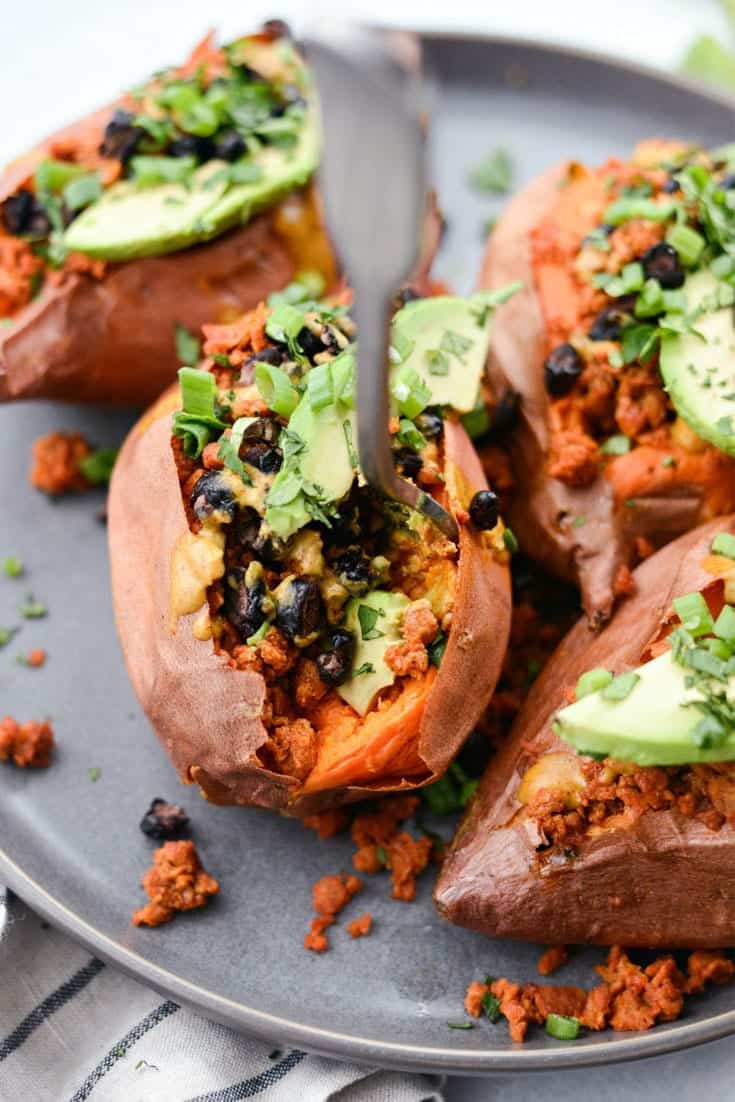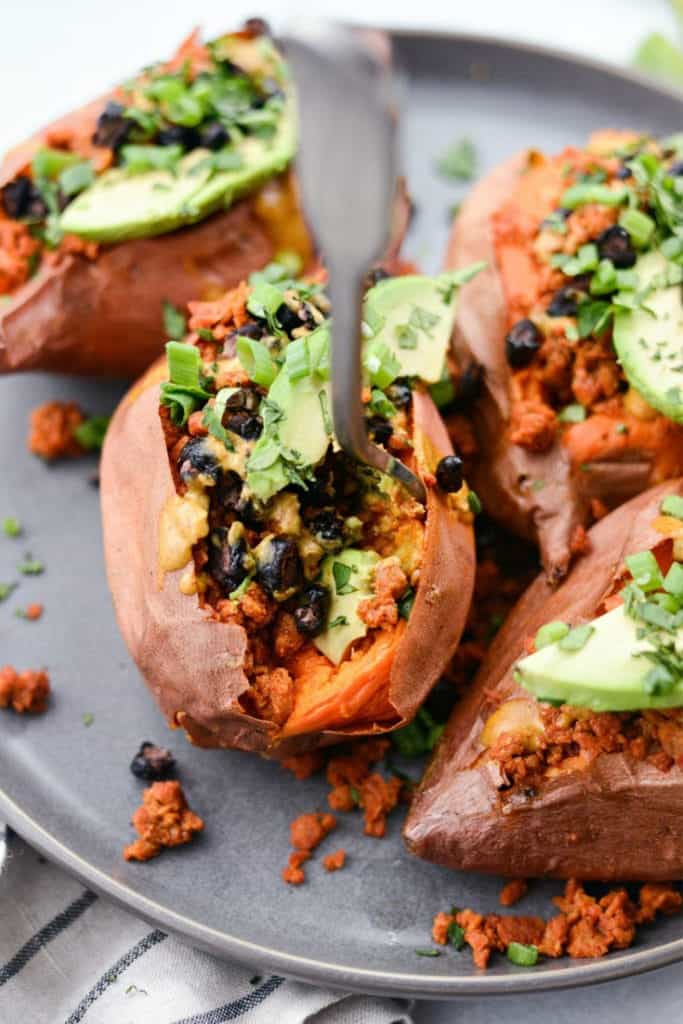 If you want something easy and flavorful, you better try this stuffed sweet potato recipe -- one of my go-to dinners.
You need a few ingredients, which you probably already have in your pantry. Sweet potatoes, black beans, corn, tomatoes, and onions and your favorite spices (I use cumin and paprika, but a dash of salt and pepper are good too).
I bake the sweet potatoes until cooked. While that's in the oven, I stir fry the rest of the ingredients in a pan and add the spices in until I get the flavor I want.
I cut the baked sweet potatoes in half and top it with the fried bean mixture.
To make it fancier and even more flavorful, I mix some tahini paste with fresh lemon juice and drizzle it on top. Cut up some cilantro or coriander for garnish.
How's that for dinner?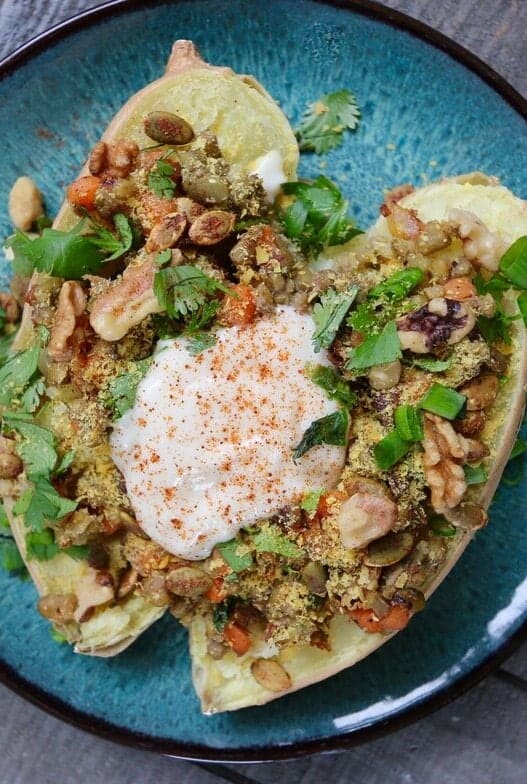 Your gut is the control center of your body. A healthy gut contributes to a strong immune system, improved mood, healthy sleep, and smooth digestion.
Most Americans don't get enough fiber in their diets. The recommended intake is between 20 and 39 grams of total fiber per day, depending on your age and gender.
Plant-based recipes are a great way to add more fiber to your diet and can help you reach your daily goals.
This recipe of is not only high in fiber and tasty, but it can also be put together in 10 minutes. Its only five ingredients: potatoes, lentils, pumpkin seeds, walnuts, and cilantro.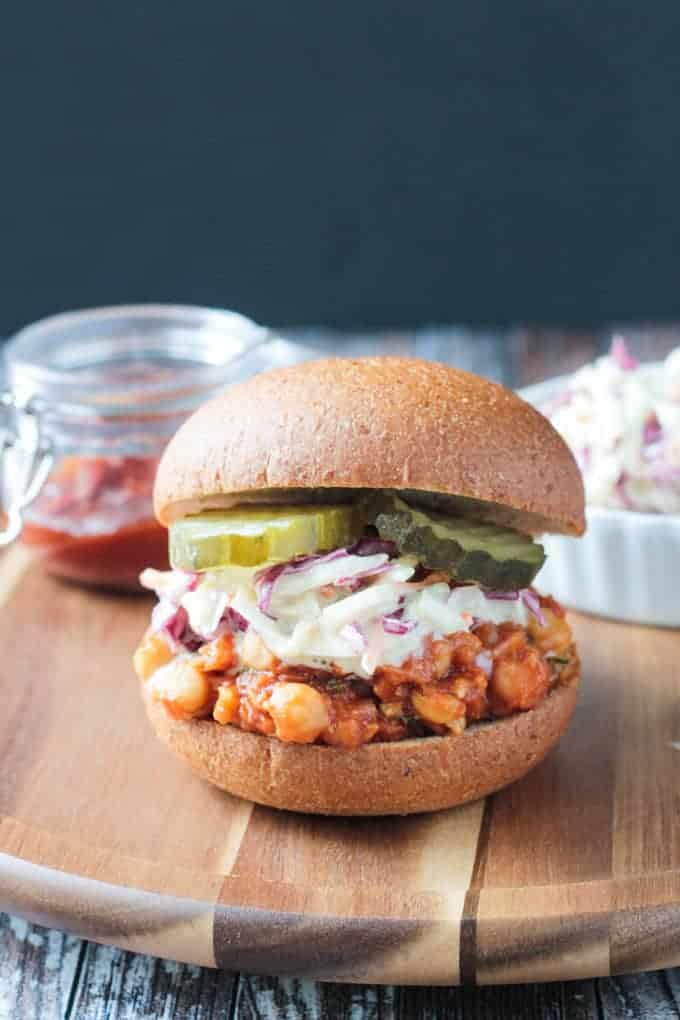 My favorite plant-based Meatless Monday recipe is my Sloppy Pineapple Chickpea BBQ Sandwiches.
They are sweet, mildly spicy, hearty, and delicious. They come together quickly and easily and are husband and kid-approved.
Sweet, saucy, spicy, sandwich perfection! Grab some napkins because of the sloppier they are, the better!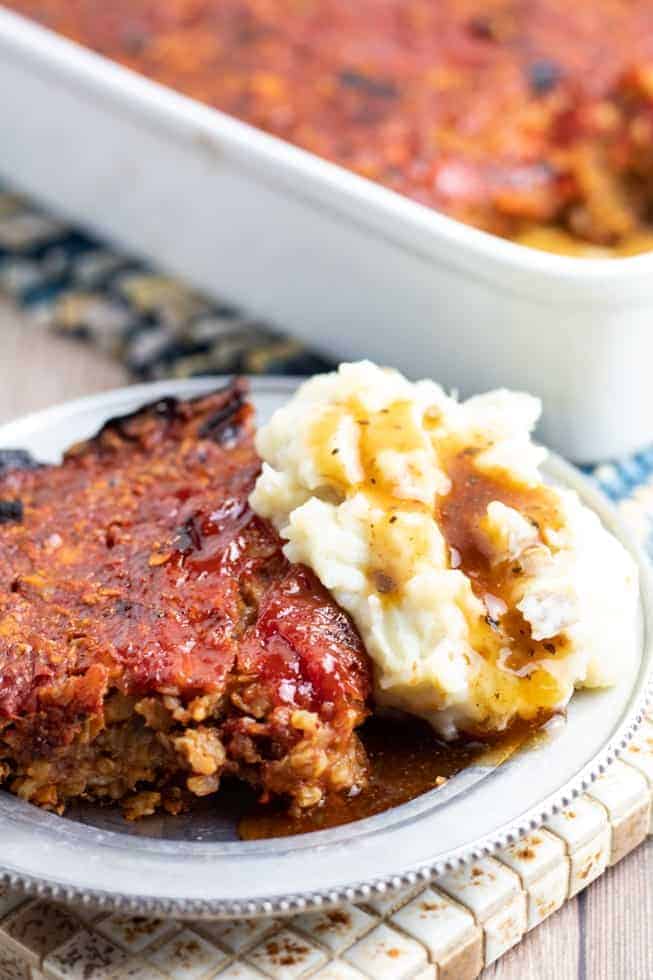 When we are going to a family gathering and need to take a dish or two, this homestyle vegan meatloaf is always my first go-to. During the holidays, you can bet it will be on the menu, and Meatless Monday is a perfect time to serve it to guests.
There's just nothing more comforting than delicious savory vegan meatloaf served with creamy mashed potatoes and gravy. At my house, it doesn't have to be a holiday or a special occasion.
There are many different versions and variations of meatless loaves. One of the most popular is probably a lentil loaf, which I like. However, lentil loaves never achieve the texture that reminds me of the meatloaf my mom used to make when I was a kid.
That's why I absolutely LOVE this home-style vegan meatloaf that reminds me of my childhood, especially when it's paired with mashed potatoes and gravy.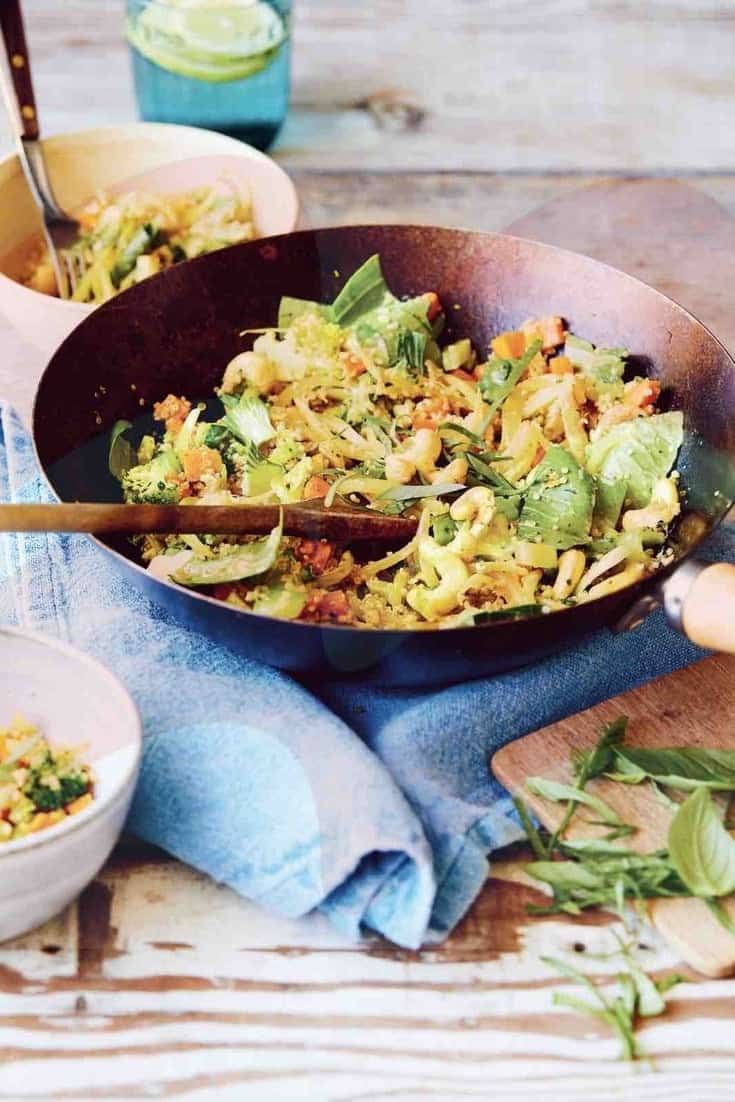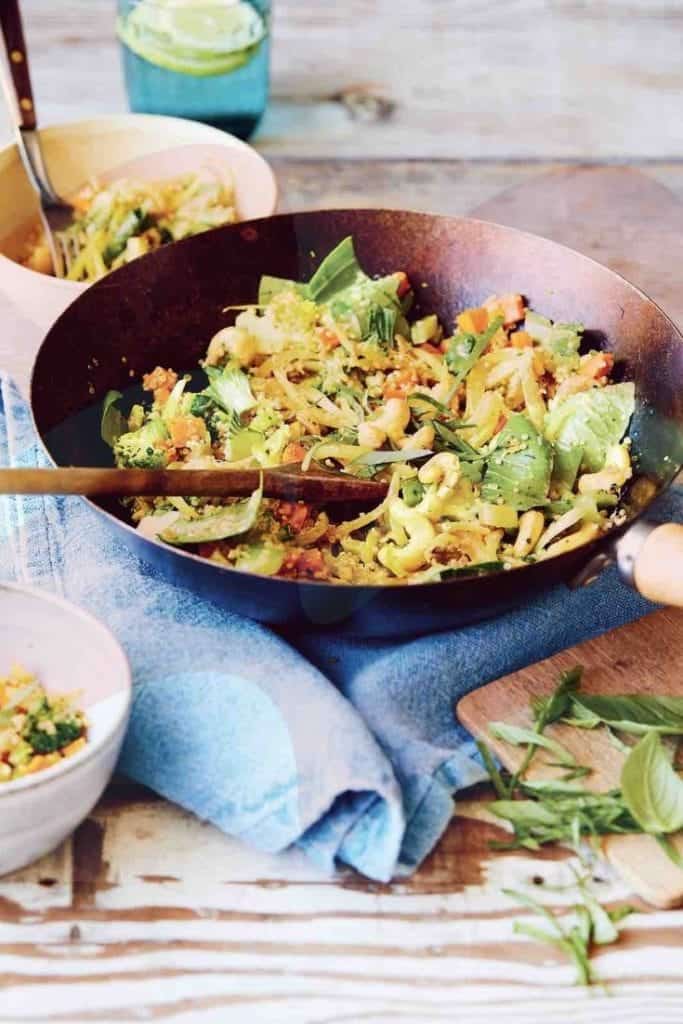 There's more to protein than steaks and chicken breasts.
This recipe uses high-quality vegetarian forms of protein – cashews, and quinoa – but believe me, it's the kind of meal you can serve to even the most passionate of meat lovers.
Don't skip the coconut milk, or be tempted to use a low-fat version: coconut milk helps strengthen immunity through its antifungal, antibacterial, and antiviral properties.
It also boosts metabolism, reduces sugar cravings, and soothes the digestive system.
To protect against cancer, we use turmeric, ginger, onion, bok Chou, and broccoli; these foods also assist with inflammation.
But best of all, this dish is really, really, really tasty. Dig in!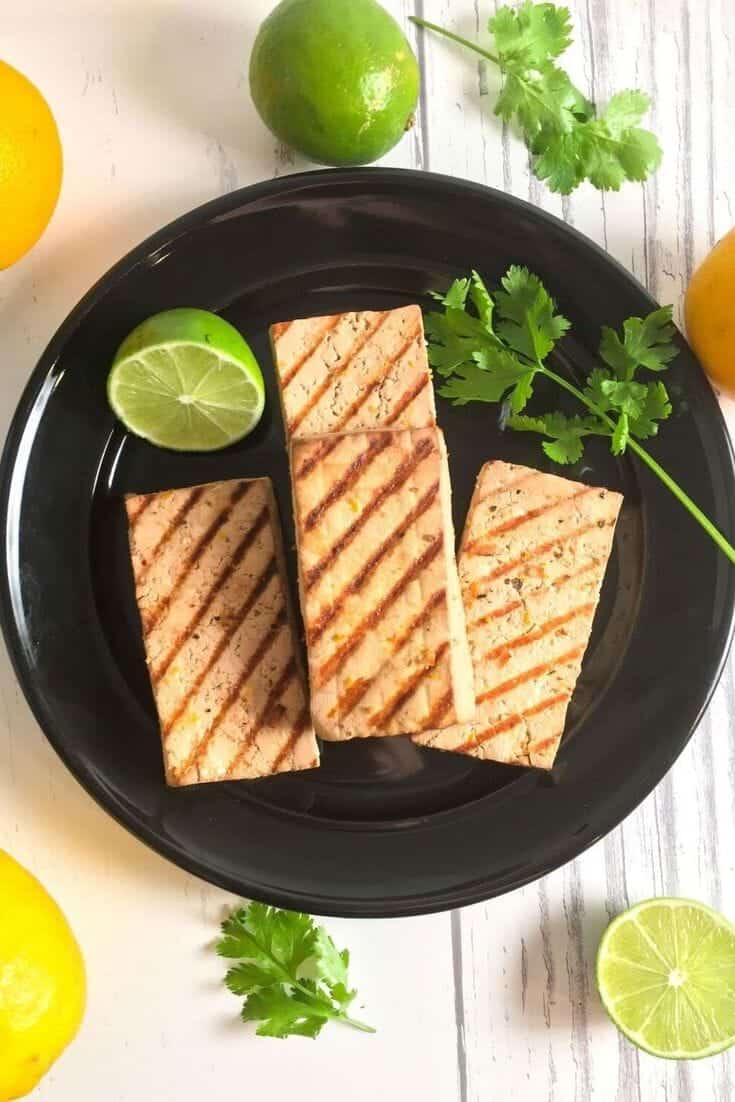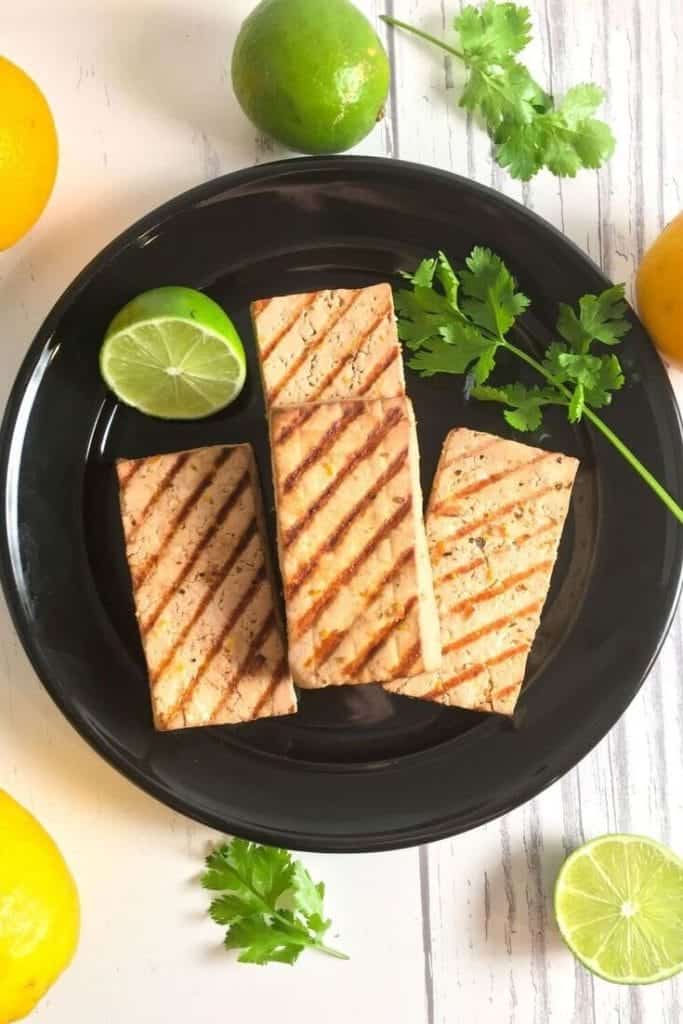 Tofu is a bit bland on its own. However, if you take advantage of its propensity to act as a flavor sponge, it can be a dazzling addition to dishes.
In this recipe, we're marinating extra-firm tofu in a sunny citrus marinade. Then we're going to smoke the tofu using an indoor/outdoor smoker. Smokers are typically used for meats but tofu picks up smoky flavors better than practically any other food on the planet!
You need to try smoking tofu if you haven't yet. Seriously, it is SO GOOD!
Once you've prepared this recipe, the tofu can be added to a variety of dishes. I love this smoky tofu as a way to add plant-based protein to burrito bowls.
It's also wonderful on sandwiches. One of my favorites is a smoked tofu, tomato, lettuce, and guacamole combo. Hello, delicious!
Plain tofu isn't the best to add to dishes as-is. But when you take the time to smoke your tofu, you'll have it ready to add to your recipes whenever you need it.
Different varieties of flavored tofu can sometimes be found in stores. The downside to these products is that you don't get to pick the flavors, and they often contain added sugars and other things you may not want. When you flavor your own tofu, you can tailor it to fit your dietary needs and preferences perfectly!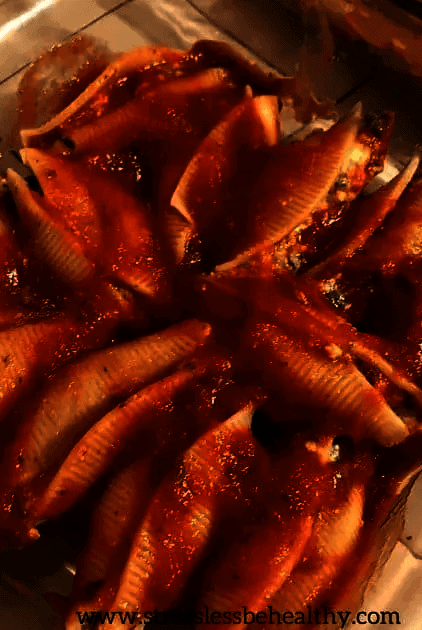 One of my family's favorite plant-based recipes is vegan stuffed shells with tofu ricotta!
It's just as delicious as the non-vegan version but without the cruelty to animals and the saturated fat found in real cheese.
The tofu ricotta features a cashew cream that brings the richness flavor up a level.
And don't even get me started on how many more nutrients there are in this vegan version!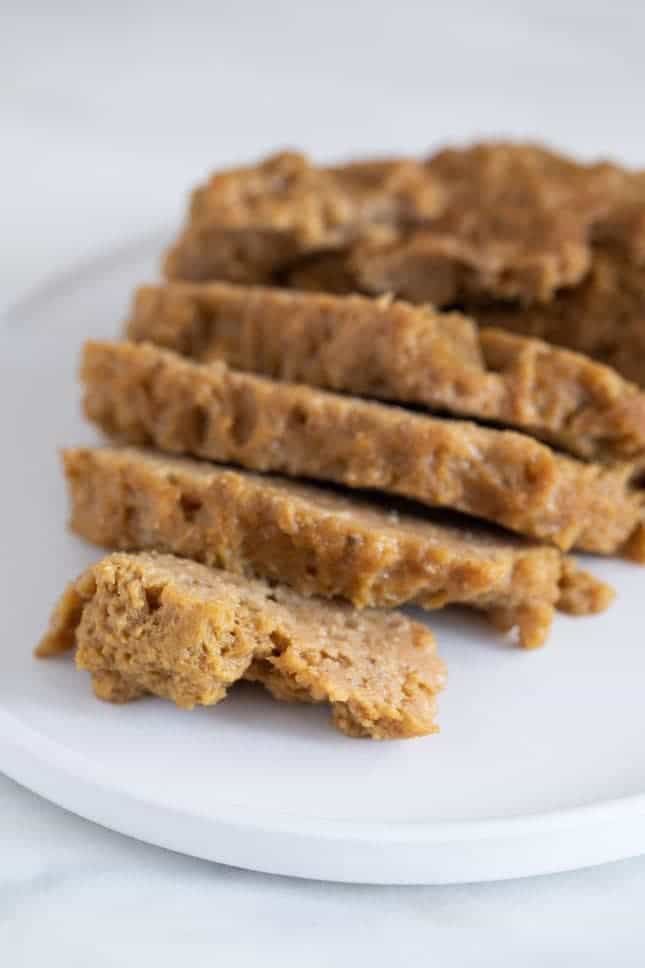 My favorite recipe for meatless Monday is seitan.
It's a really versatile recipe you can use in a lot of vegan recipes as a substitute in dishes made originally with meat.
In addition, it is very easy to it make at home, anyone can do it.
One more advantage is that if you make it yourself is an affordable and delicious source of plant-based protein, and if you can digest gluten properly, it's really healthy.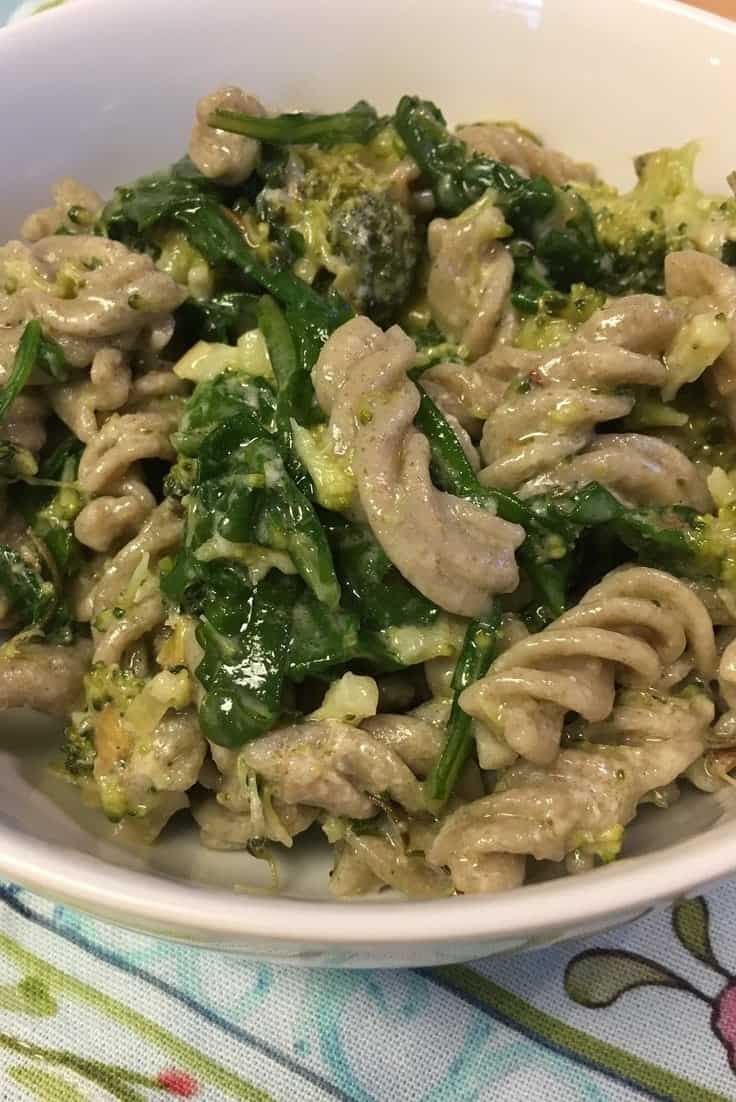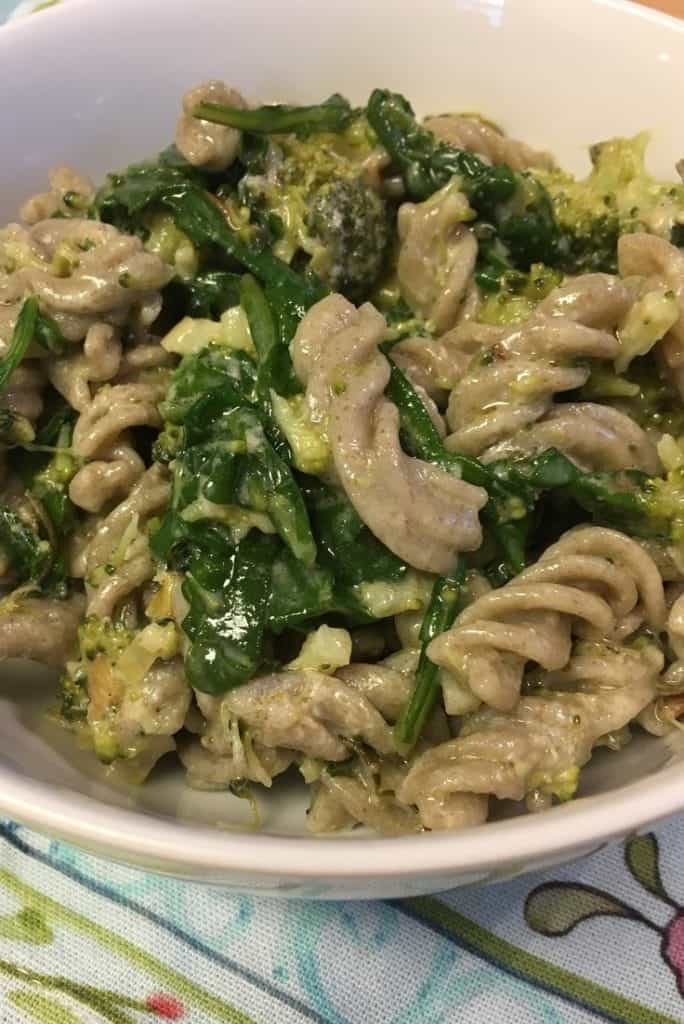 Whenever you need to make a quick vegan meal, pasta with vegetables is a good choice—and even better if you use a pasta that's high in protein content.
This pasta recipe features mung pasta but if you don't have mung pasta on hand, you can also use red lentil, chickpea, or your pasta of choice.
Pasta made from mung bean flour is part of the Ayurvedic diet, which is all about ease of digestion.
Mung pasta, like mung beans, tofu, or even traditional wheat pasta, has a neutral flavor that comes alive only with lots of herbs, spices, or sauce.
This dish is made with a simple "cream" sauce from almond milk and leftover soup stock, along with fresh garlic, ginger, rosemary, and—for another layer of flavor—a few ground spices.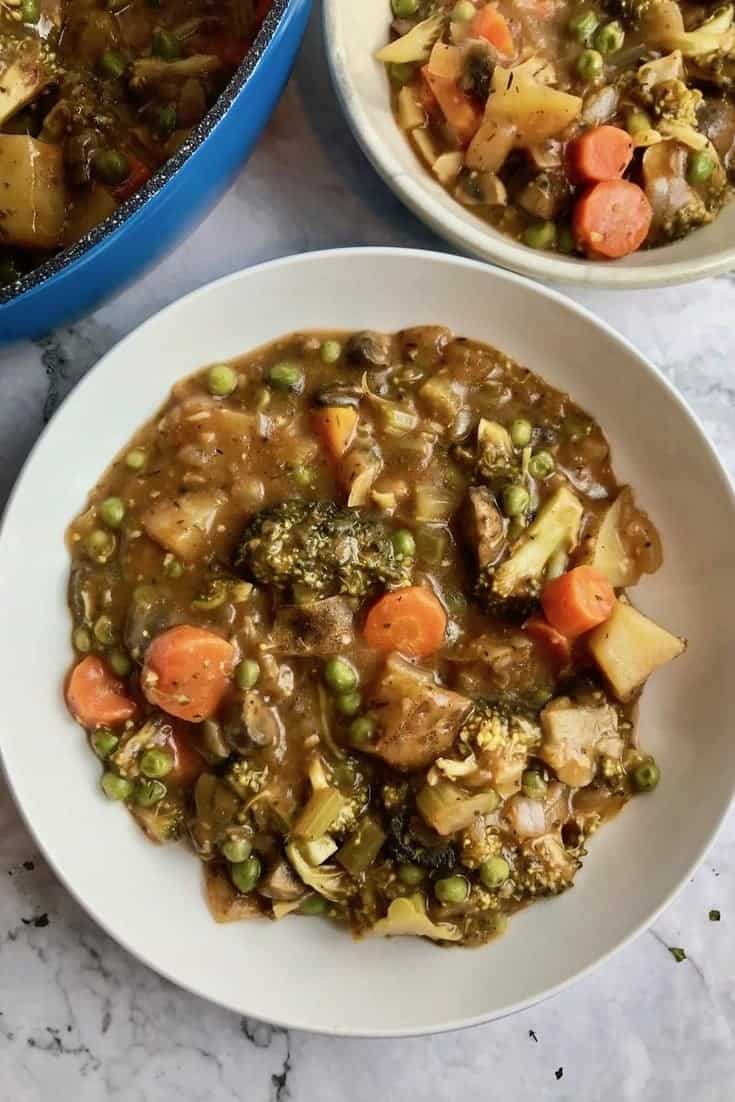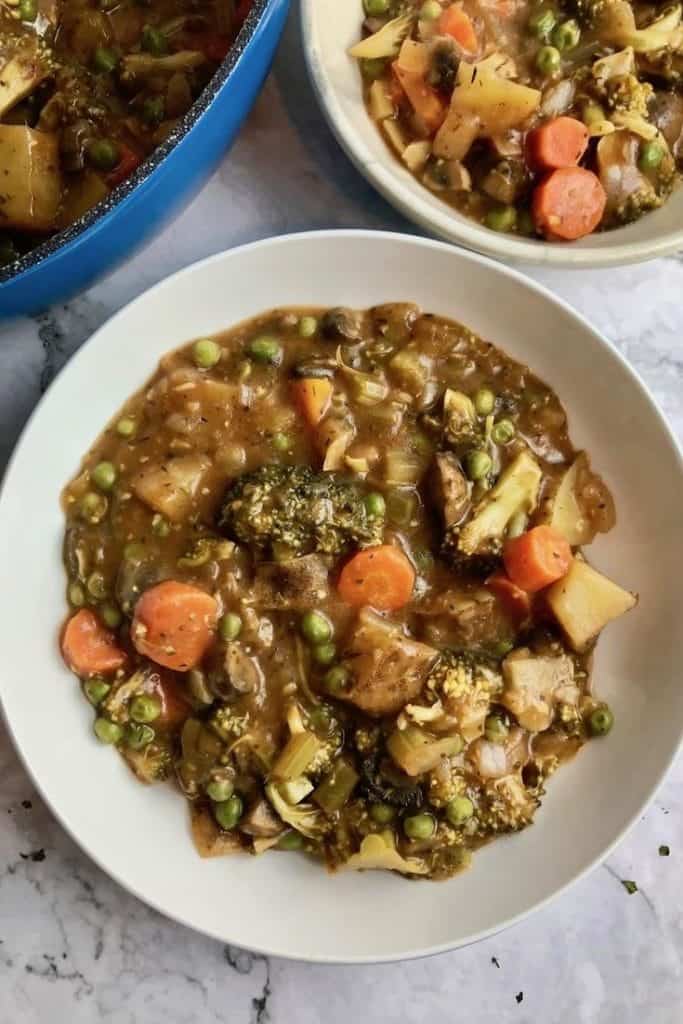 My favourite plant-based recipe is my vegetable stew! The stew is completely vegan, gluten-free, and oil-free.
It's great for vegans or for people who are just interested in trying out a plant-based recipe. It is super filling and hearty and gives you that warm, comforting feeling. It is packed with veggies such as carrots, broccoli, and celery so it's quite nutritious as well!
You can even throw in some spinach for extra fiber! This recipe is simple to make and yields quite a large batch, so it's great for a family meal or you can save it and eat it throughout the week.
I love cooking it up for dinner and then taking the leftovers to work in a thermos!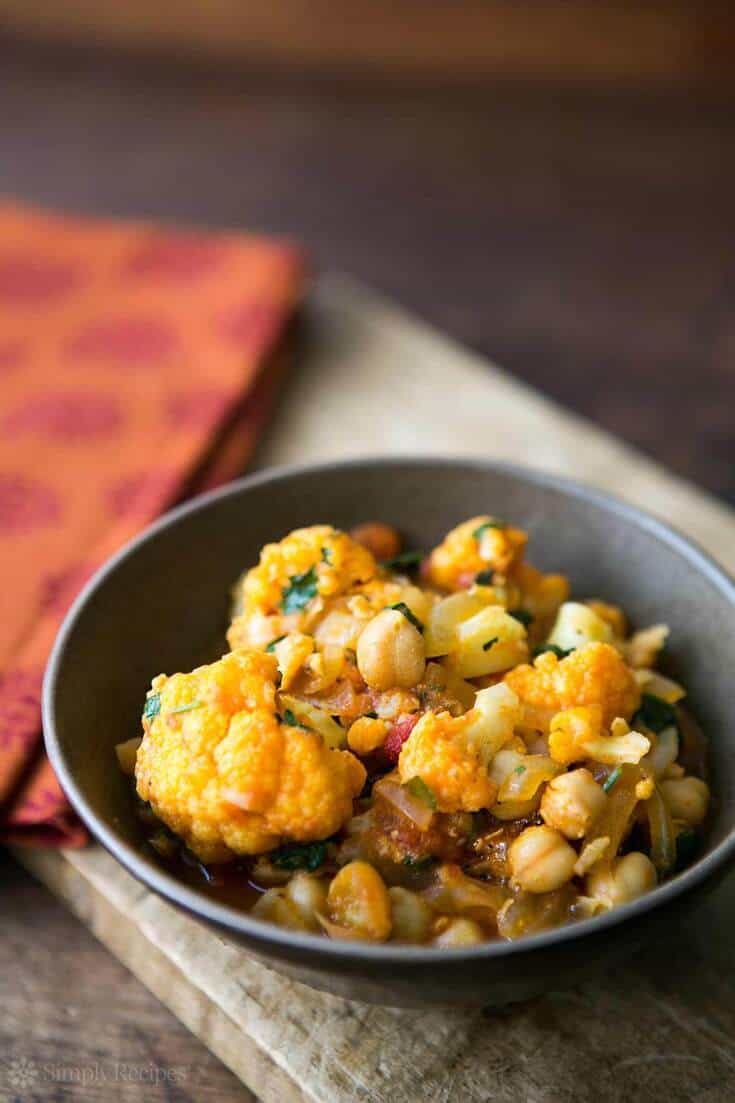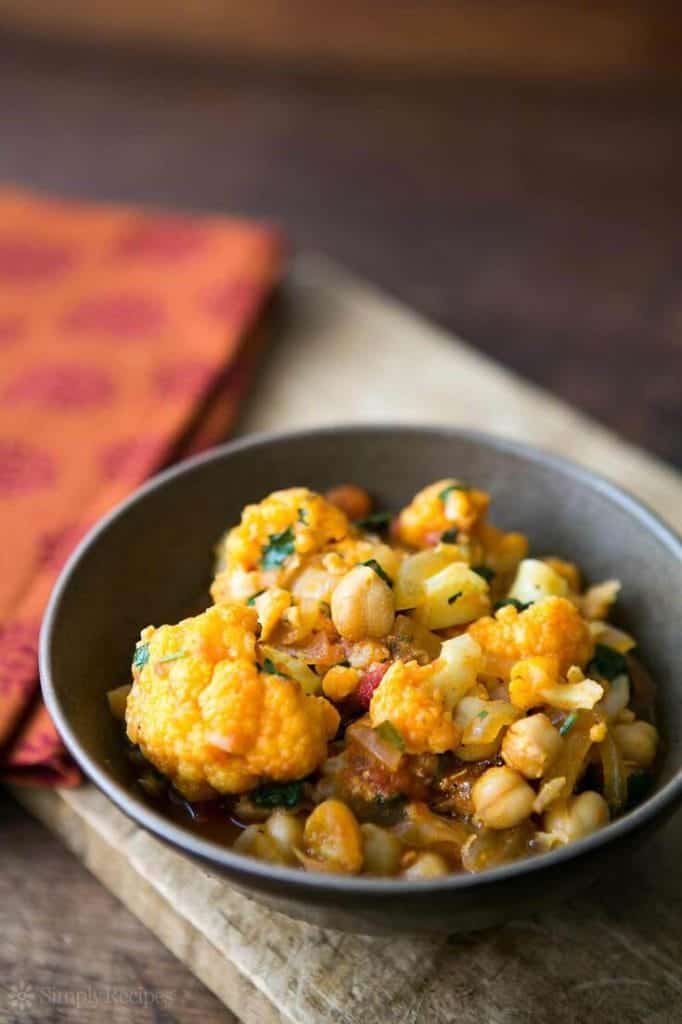 Here is one of my favorite vegetarian meals — Cauliflower Chickpea Curry. It's a simple vegan curry made with fresh cauliflower florets, chickpeas, chopped onion, tomato, ginger, herbs, and yellow curry powder.
Everything is cooked in one pan on the stovetop, so it's perfect for a midweek meal. Quick to make and easy to clean up! It's delicious served alongside rice.
To make it, you first cook the onions in oil with a little curry powder. Then you add grated ginger, crushed tomatoes, cauliflower florets, salt and pepper. Simmer the cauliflower is just cooked through and tender.
Toss with chopped cilantro and mint to serve! (Don't like cilantro? Use arugula instead.)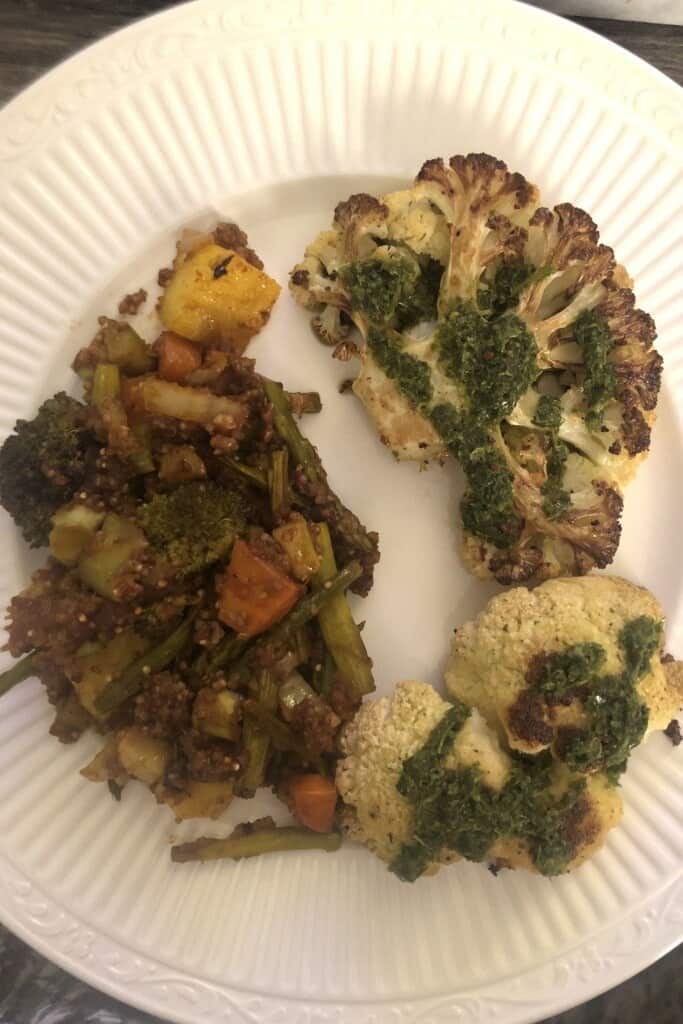 My favorite meatless Monday meal is my Cauliflower Steak.
The cauliflower steaks are super easy to make, can be topped with any sauce (chimichurri, pesto, bbq) you're in the mood for, and mentally make you feel "satisfied" because it takes up the portion on your plate that would have been meat.
You will be making this recipe on repeat - I promise.
Since it's hot now I'm trying to reduce the amount of cooking I do so quick recipes are a must.
Sometimes I don't even cook at all, and make a massaged kale salad.
This one is packed full of nutrients and you never have to turn on the stove.
Kale is a superfood full of calcium, fiber, and vitamins A, C, and K, which all boost your immunity and fight against the disease.
Getting leafy green vegetables in your diet every single day is one of the most important things to do for optimal health.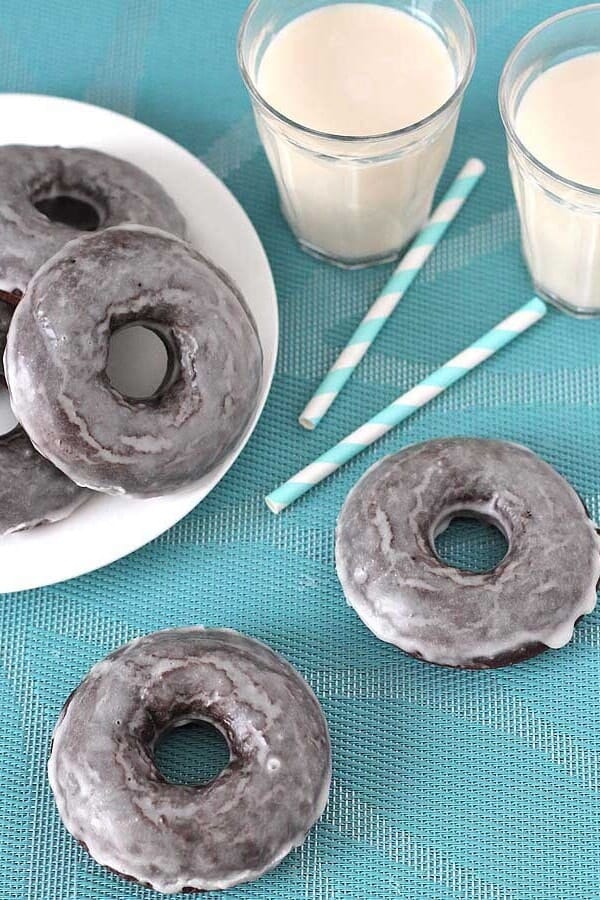 My favorite vegan recipe is these vegan chocolate doughnuts, which happens to be one of my own recipes!
The reason why this recipe is such a fave of mine is because of the amount of work it took to develop the recipe. There were many flavorless, stiff, non-rising doughnut fails on the way to success.
I include instructions on how to make them vegan-only and how to make them vegan + gluten-free and as a result of all the trial and error, the recipe was received very well with my audience (they love this recipe!).
These doughnuts are baked, not fried and they've got a light, crackly sugar glaze coating, and of course, they are delicious! I'm extremely proud of this recipe and they've become regularly requested treat by my friends and family.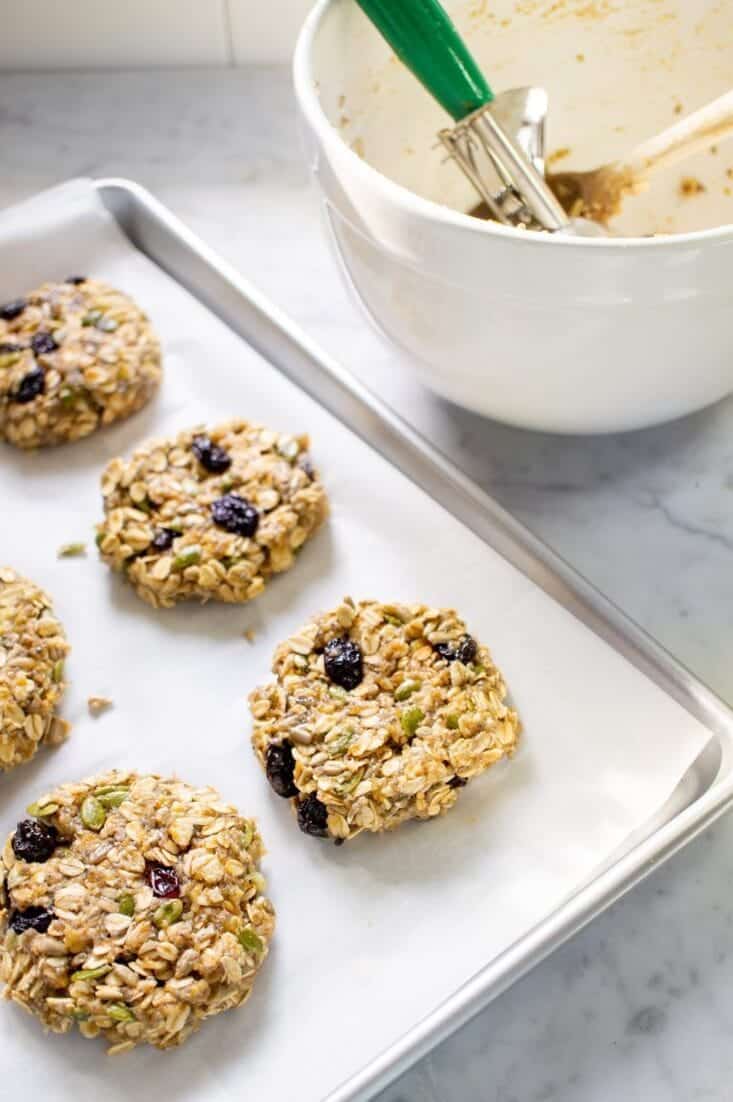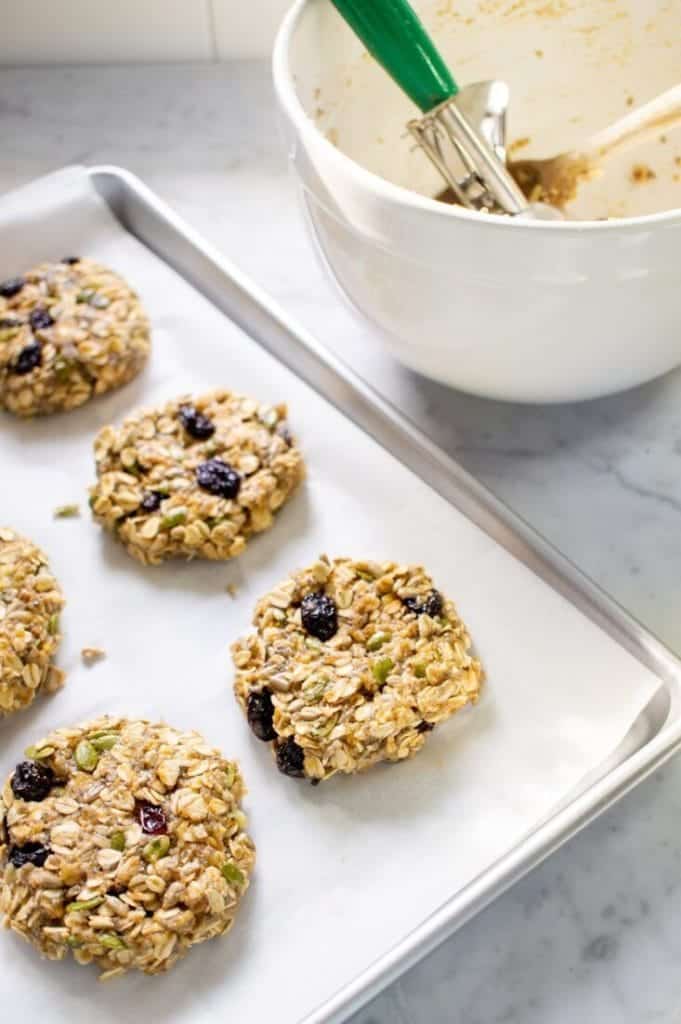 These breakfast cookies are completely free from refined sugar so they are definitely not sweet in the traditional sense. There's a subtle sweetness from the maple syrup and dried cherries. I really, really like the low level of sweetness in these cookies. I think it's perfect for when you're just starting your day.
These cookies couldn't be easier to make! This recipe is great for beginners because all you really need to do is assemble the ingredients. Once you have everything together, there are only a few simple steps to make these cookies. The hearty oats and blend of seeds lend a deep chew to these cookies.
These cookies are also BIG! You really feel like you're eating something! With the ⅓ cup size portions you'll feel full, yet totally energized after having one of these for breakfast.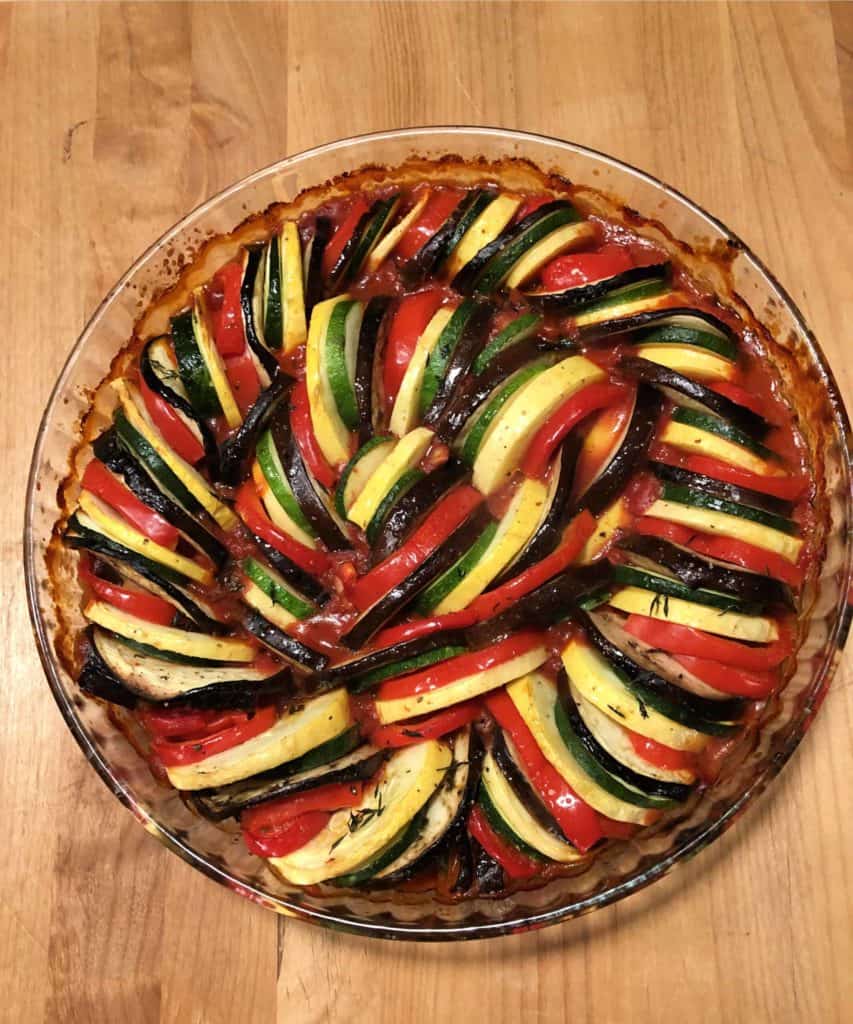 Ratatouille is a vegetable dish that is traditionally stewed.
This version creates a visually stunning dish by arranging slices of zucchini, yellow squash, eggplant, and red bell pepper and baking them with a light tomato and thyme sauce. Colorful and delicious!
I use a circular Pyrex pan and arrange the slices in that pattern, but any pan will work and you can get creative with the design of your veggies.
I serve it with a sprinkle of Parmesan but for vegans that would be skipped or use a vegan cheese as desired.
Let your creativity show itself in the vegetable form!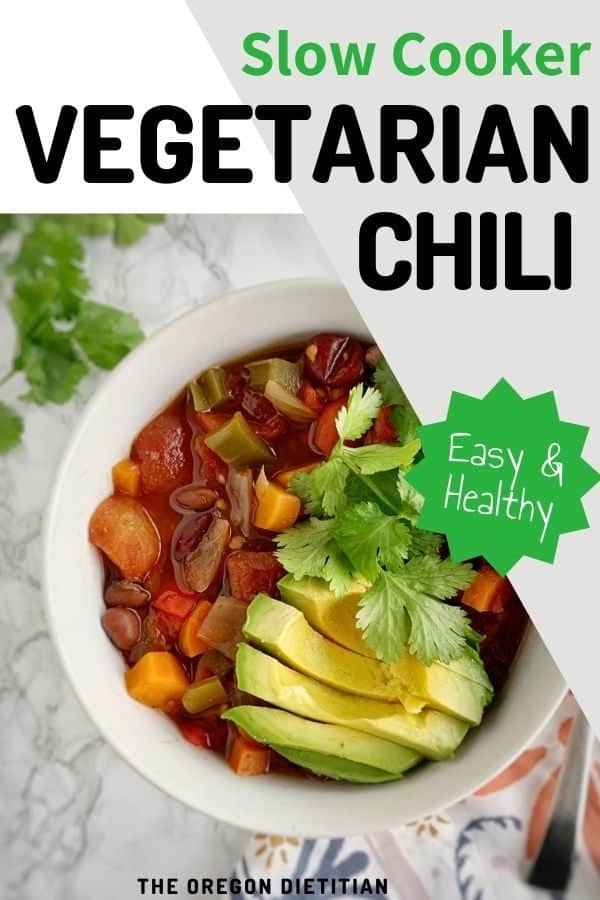 My favorite plant-based recipe is my Slow Cooker Vegetarian Chili. I love this chili recipe because it has all the qualities and flavors of a hearty chili without any of the meat.
I always like to throw some sweet potato, cinnamon and cocoa powder in it, which gives it deeper (and sweeter) flavor with a hint of fall spice!
This recipe is amazing any day of the year! Plus, this chili is made with 5 different types of vegetables, so it's packed with fiber and flavor, too! But the best part about this recipe is the fact that it can be made in the slow cooker, and into a freezer meal, too!
There is nothing like the feeling of coming home from work and having a meal already made and ready to go for the whole family! It's a perfect addition to your weekly meal plan, and fits into plant-based diets seamlessly!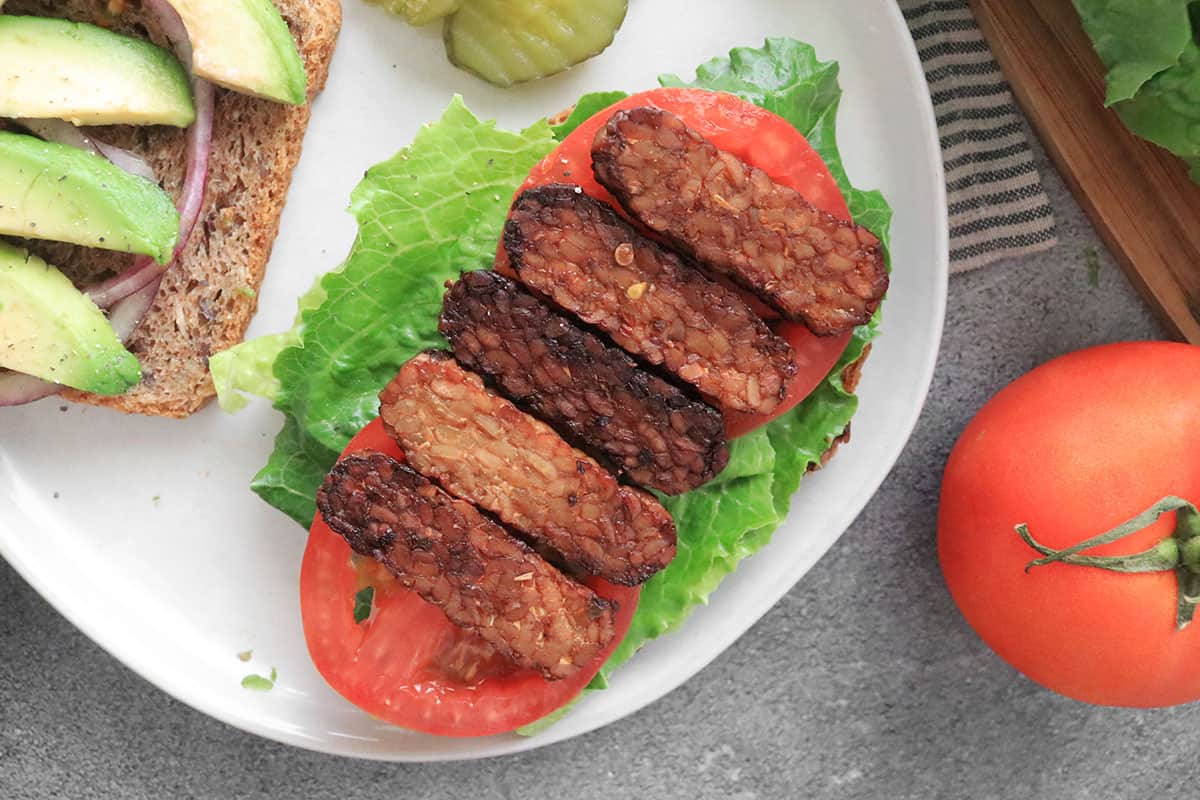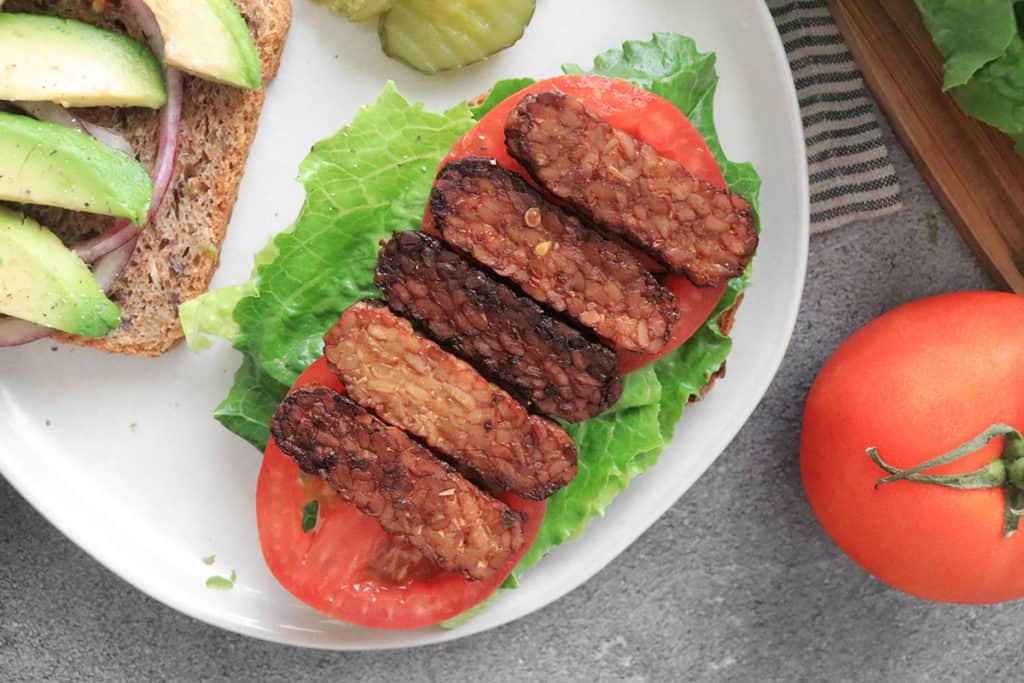 A classic BLT sandwich is a simple yet amazing balance of salt & smokiness from the bacon, bright acidity from the tomato, and crunchy freshness from the lettuce. Add a dollop of creamy mayo and we're in heaven.
With this vegan spin on the classic BLT, plant-based eaters can still enjoy those tantalizing flavors in a healthy sandwich that's easy to make. Featuring savory tempeh bacon, this recipe offers 20 grams of plant-based protein to keep you fully powered and satisfied through your afternoon..
Aside from being a great source of protein, tempeh also contains prebiotics, which have been shown to improve digestive health and reduce inflammation. Top with some healthy avocado and red onion for great flavor and color, and you can turn this sandwich into a nutritional powerhouse.
Not only will this be your new favorite sandwich, it's a perfect recipe to share with meat-eating friends when you want to show just how hearty and satisfying a plant-based meal can be.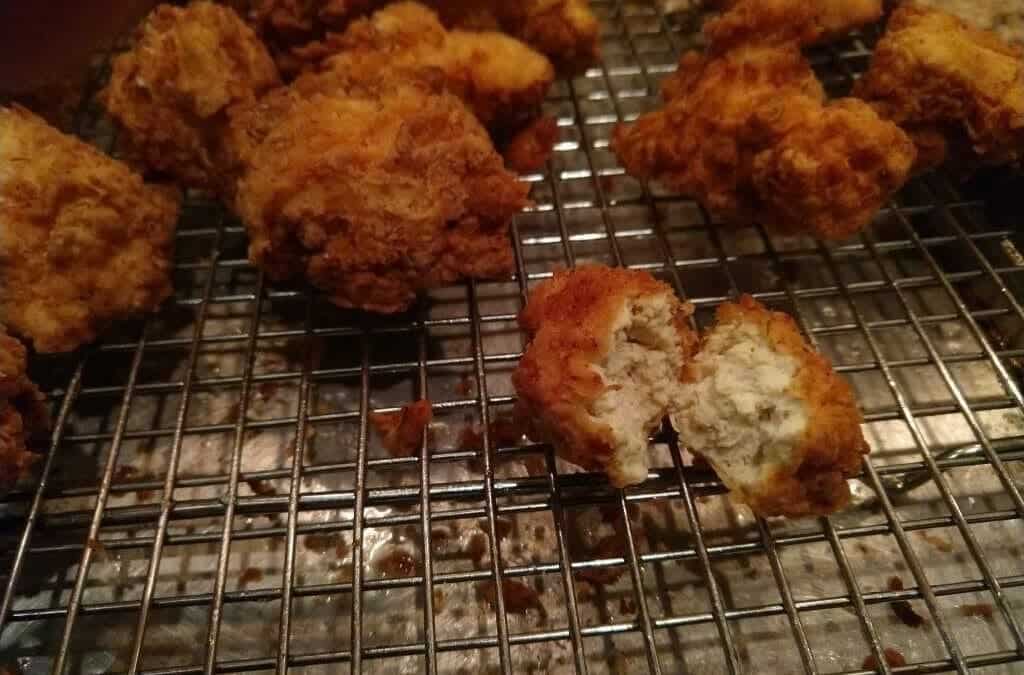 We have been working on making the perfect crispy "chicken" nugget made with tofu, and have found the answer. 
It takes a little prep work but is worth it. 
We were inspired by a tofu-freezing process from Mary's Test Kitchen, and we took that and ran to come up with nuggets that feature our vegan Finger Lick'n Chicken seasoning. 
It's a vegetarian recipe, but also has notes for vegan substitutes.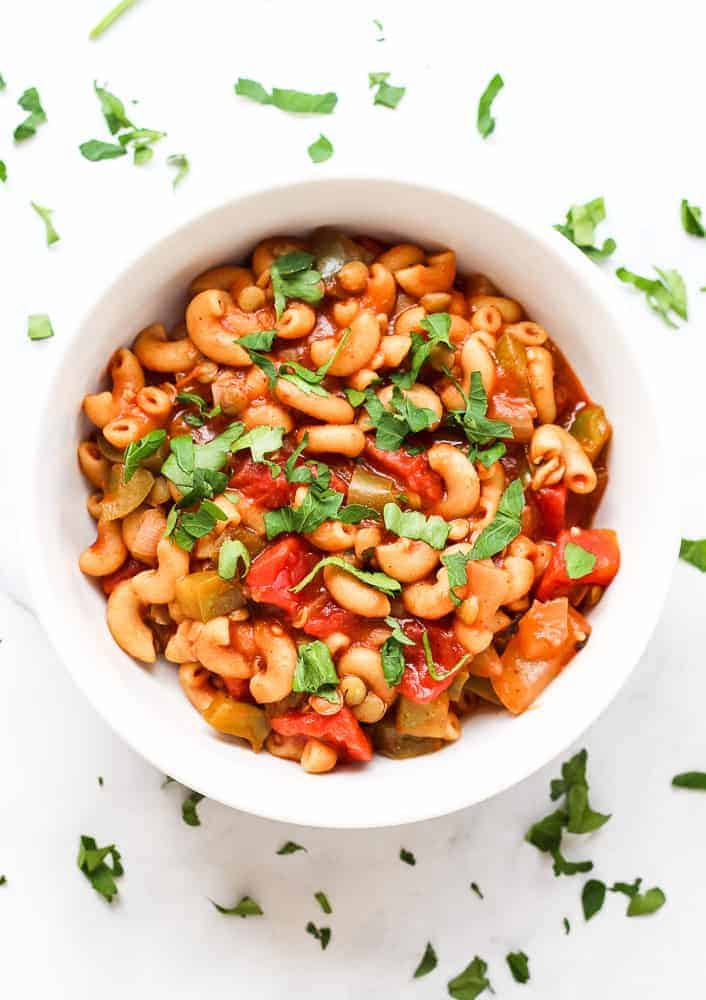 When you're looking for something comforting, and simple, that the whole family will love, then give this vegan goulash a try!
It's made with lentils, whole wheat macaroni, peppers and onions with a smoky tomato sauce.
It's a healthy, simple and easy one pot meal!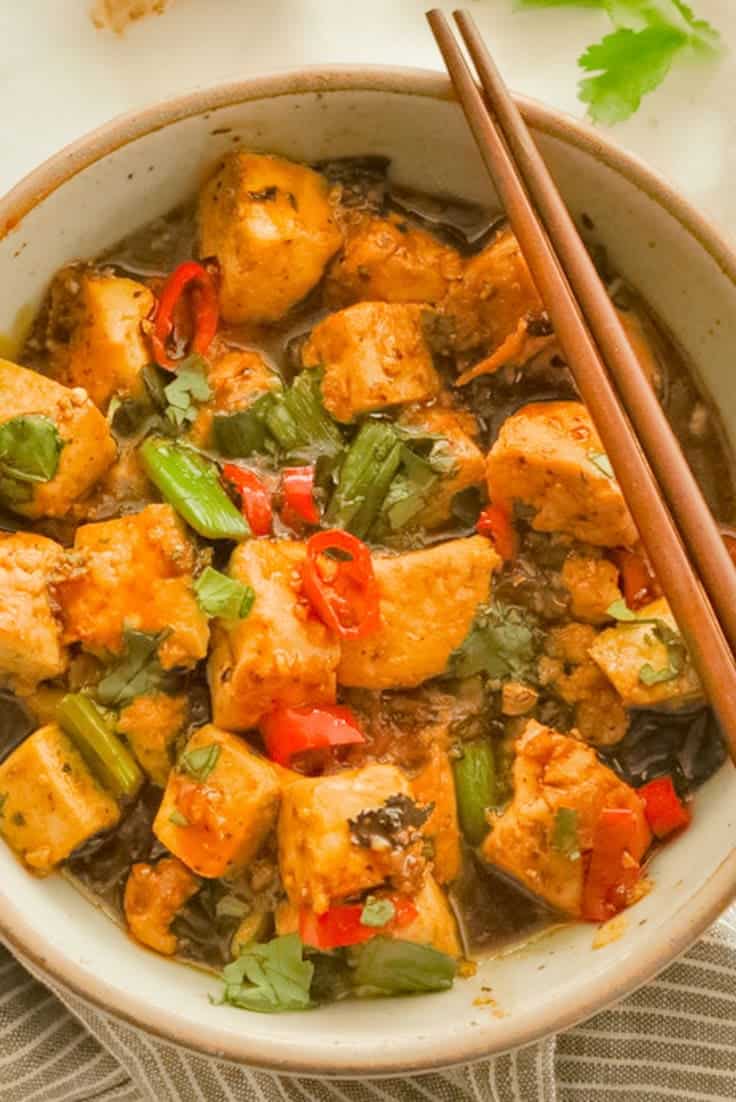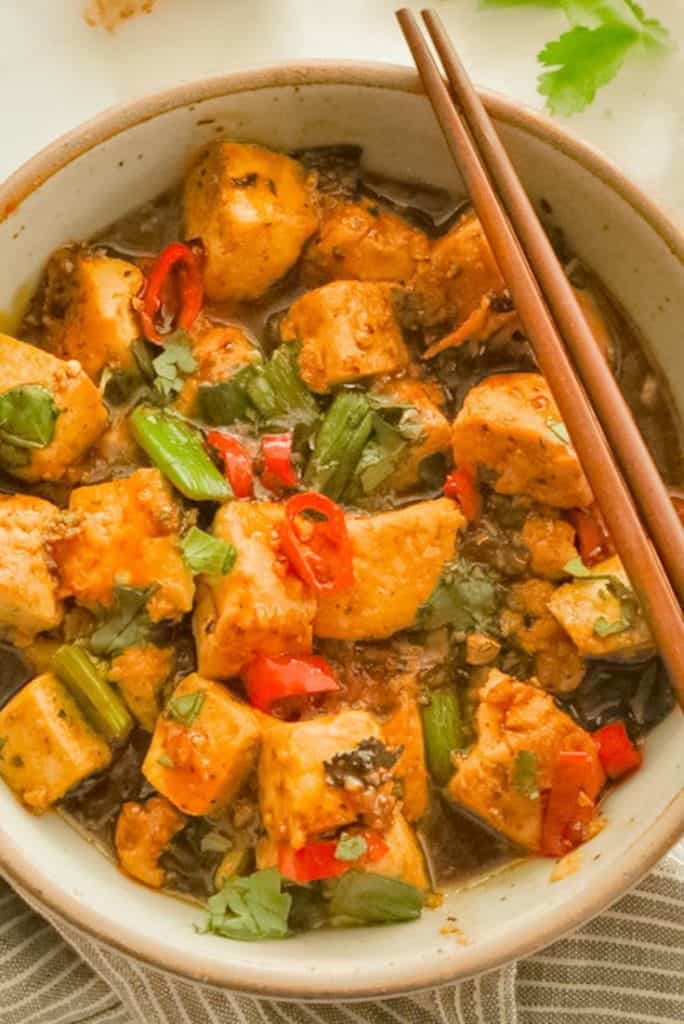 A bit sticky, a bit salty and slightly sweet – that sums up Chinese food and it's our family favorite. However, take-out Chinese food is loaded with salt, sugar, and oil.
Here is one of our family favorite recipe – Take-Out Style Black Pepper Tofu – healthy ingredients, loaded with flavors and ready in less than 30 minutes. This recipe does not need many dishes – all you need a wok and a small bowl and that means fewer dishes to clean after the meal.
This recipe is made with "clean" ingredients – tamari for salt, maple syrup for sweetness and cornstarch, arrowroot flour, or tapioca flour for stickiness (you pick). You can add peppers or broccoli to this vegan protein-packed dish, thanks to Tofu! And serve it over rice or noodles.
This dish is on repeat at our house and my kids have mastered the art of cooking it. It's so easy and quick. Why order-in when you can cook a healthy restaurant-style meal at home!
---
Thank you so much to all the bloggers that have contributed to this expert roundup! If you enjoyed reading this post, then please share it with your friends and followers on social media.