The best microwave can be a real game-changer in the kitchen. Gone are the days when all these appliances did was reheat leftovers. Now, you'll find all kinds of microwave ovens with cool features, like grill and convection oven cooking. The top models can even make you feel like you're living in a smart home; especially if you also have other smart-kitchen appliances, like the Instant Pot.
To help you with your search for the best microwaves, we've reviewed the top five performing models. They all have their pros and cons, so we're sure you're going to find something you love on this list.
On top of that, we've also put together a microwave oven buying guide. It will help you figure out which features are must-haves and which ones are just nice add-ons.
1) Best Overall Microwave Oven: Toshiba EM131A5C-BS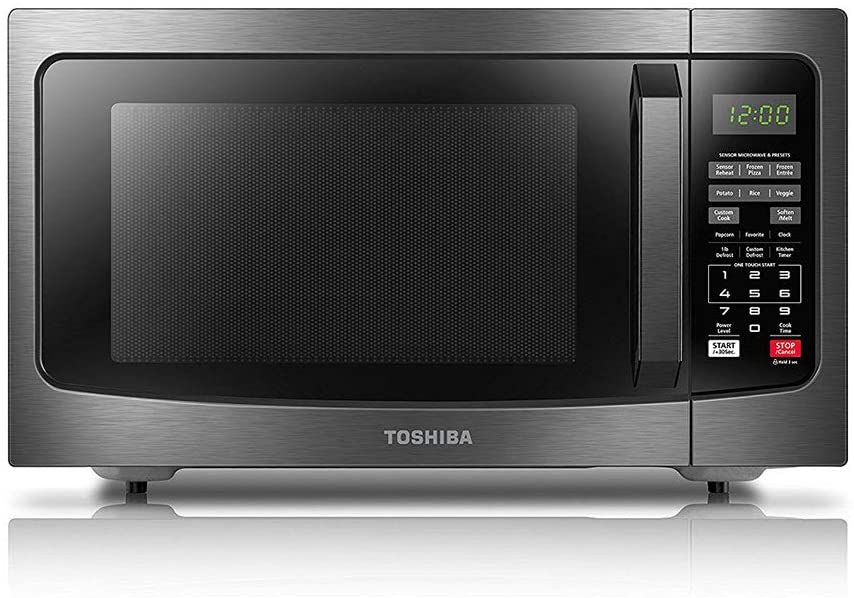 The Toshiba EM131A5C-BS microwave oven hits all the marks. It's an overall stellar model, one of the best countertop units, and it is built to last and to perform beautifully every time.
This 1100-watt model boasts some really impressive features. For starters, it has pre-programmed settings for popular foods, such as veggies and frozen pizza. This way, you'll get perfectly warmed foods and avoid that awful soggy taste.
We also love the smart sensor technology cooking setting. When activated, it detects the humidity levels of your food. Then, it adjusts the cook time and temperature so that your food cooks just right.
The auto-defrost and softening functions come in handy, too, for day-to-day cooking and baking. No guessing work involved.
Lastly, this unit is a breeze to clean, both inside and out. The non-stick coating on the inner walls, the glass microwave plate, and the outer stainless steel finish all make the job much easier.
2) Best Affordable Microwave: Amazon Basics Smart Model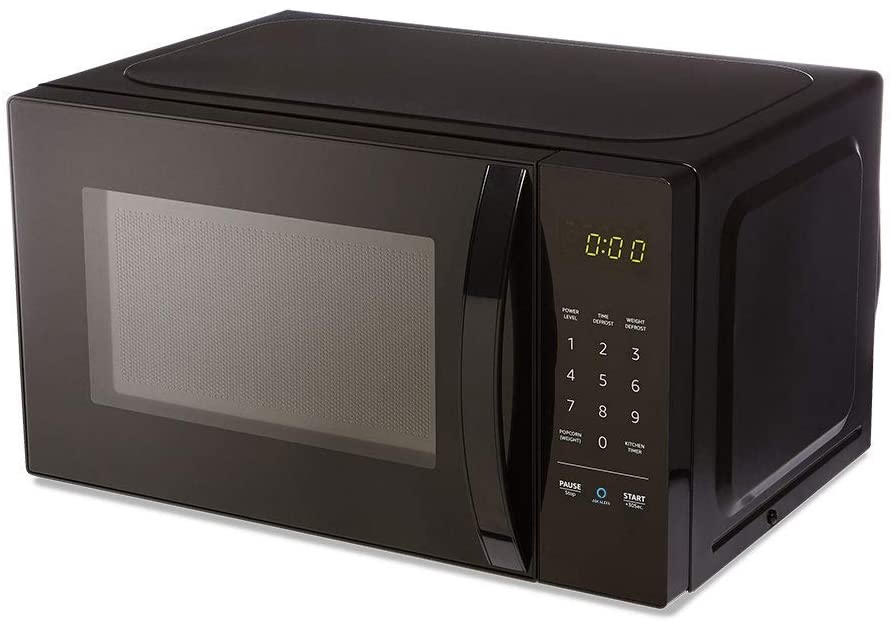 If you're on a tighter budget, the Amazon Basics microwave is perfect for you. Besides being one of the most affordable microwaves out there, it doesn't sacrifice quality for a smaller price tag.
One awesome feature of the Amazon Basics microwave oven is the fact that you can change the power settings. Easily control your microwave's power levels by switching from low-wattage to high-wattage cooking—and everything in between. This gives you a greater range of possibilities in the kitchen, from making frozen pizza to thawing raw meat.
Since it's also a smaller model, you can easily fit it in your counter without taking up too much room. Yet, the 0.7-cubic feet capacity is more than enough for all your needs.
Quite surprisingly, the Amazon Basics is a smart appliance. You can pair it to your Alexa system if you have one. Once you do, you'll be able to control your microwave from a distance, using only your voice!
This ties in perfectly with the fact that this appliance has pre-programmed settings. Say you want to reheat a cup of coffee. Or that you want to heat tonight's supper. Your microwave will set different timers at different temperatures so your drink and food comes out perfect.
3) Best Over-the-Range Microwave: GE JNM3163DJBB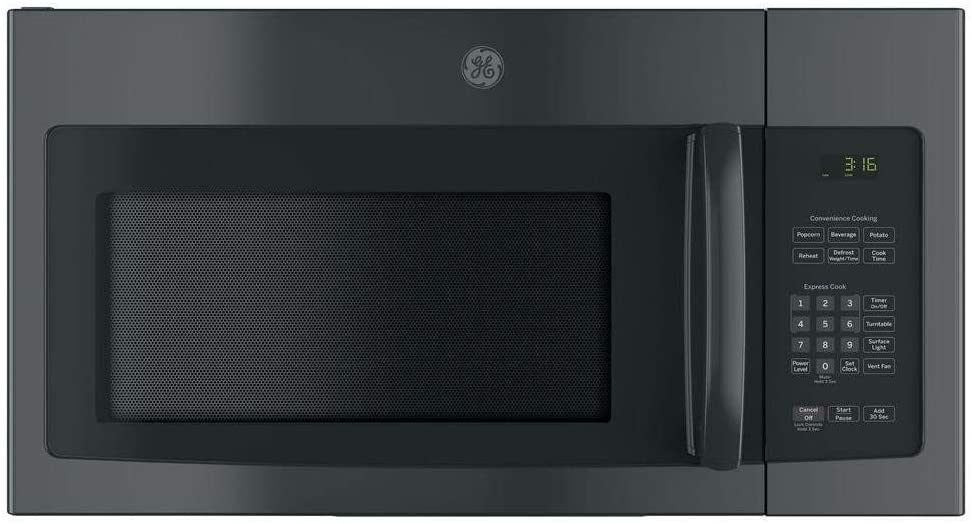 So far, we've only looked at countertop microwaves. But say you want a modern over-the-range microwave built into your kitchen cabinets. Well, you should turn to this GE unit.
This microwave has a capacity of 1.6 cubic feet. It's a spacious model that needs to be installed into a cabinet that's at least thirty inches wide. Luckily, though, the installation isn't overly complicated.
The convenience controls let you quickly heat most foods. From popcorn to potatoes and beverages, the GE microwave oven has you covered. But if you'd rather adjust it manually, go ahead! The enlargened express cook buttons add to the ease of use of this appliance, as they let you change up the cook time effortlessly.
Many people use their microwaves to quickly defrost meat. It's a safe alternative to leaving out raw chicken breasts overnight, for example. This microwave makes the thawing process even easier by automatically calculating how long to run for. Of course, you can always take over and manually program it, too.
Another awesome feature of this over-the-range unit is its venting system. It has a two-speed 300-CFM (cubic feet per minute) fan gets rid of most cooking odors, steam, and fumes in the blink of an eye. If you place it over your stovetop in place of a hood, it will improve your kitchen's ventilation.
4) Best Microwave and Grill Combo: Faberware FMO12AHTBSG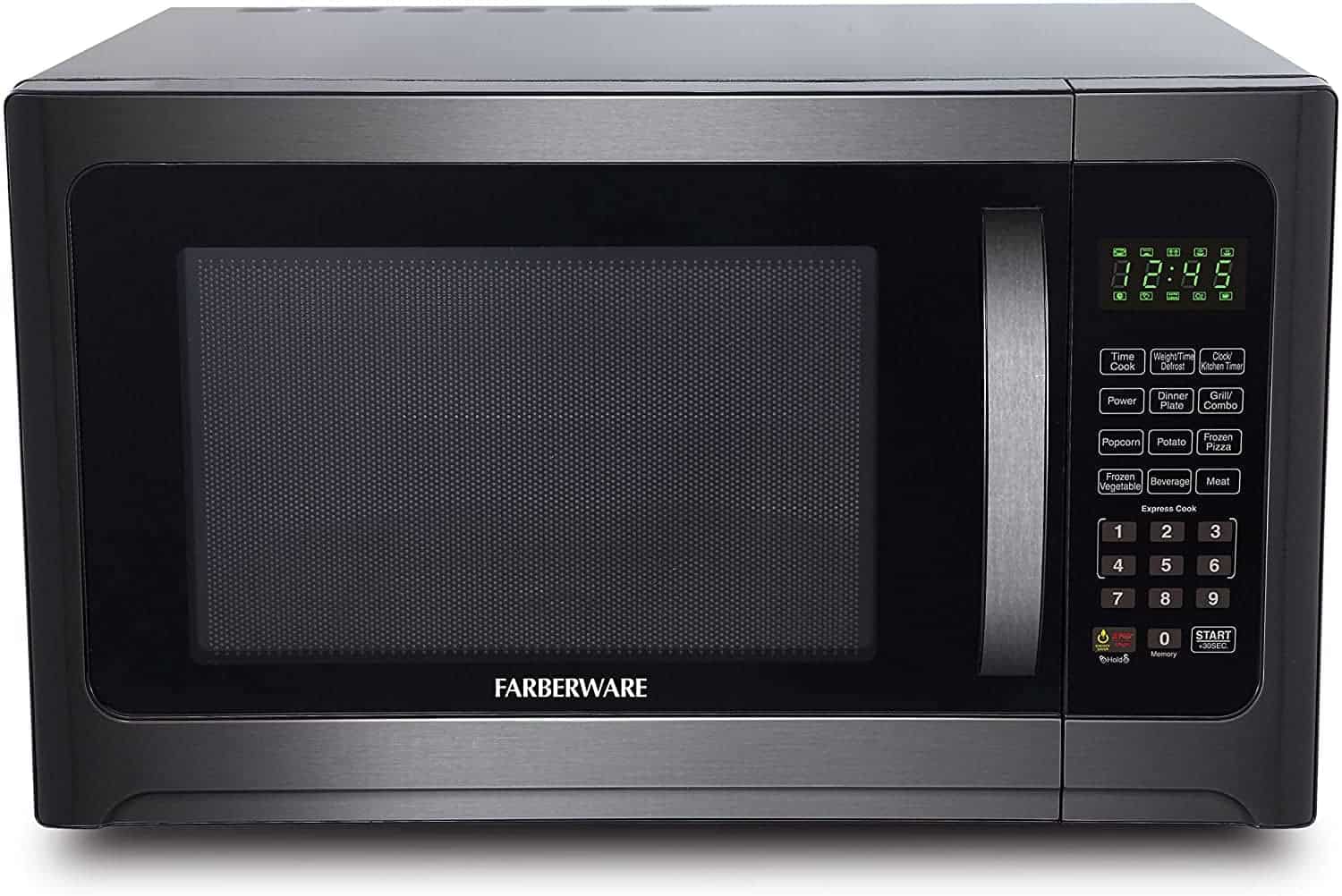 Remember what we said about microwaves having evolved from the boxy things they used to be sixty? The Faberware FMO12AHTBSG is working proof that it's true. It works just like any other microwave, but it also doubles as a grill!
Let's cut to the chase: surprisingly enough, this Faberware microwave oven can grill meat inside it. The appliance comes with a few metal accessories built specifically to cook and char sausages and other foods just like a grill would. Sounds impossible, but it's not! It's an awesome alternative to an infrared grill if you don't have time to cook or live in a small apartment.
That aside, the other (more run-of-the-mill) pre-programmed functions of the microwave perform amazingly. Pressing just one or two buttons will get you perfectly popped popcorn, tender jacket potatoes, crispy reheated frozen pizza, and tender-but-crispy vegetables.
All this is possible because of the built-in smart sensor technology. The microwave detects how close to serving temperature your food is and then adjusts the temperature and cooking time left. Pretty handy, right?
5) Best Microwave with Convection Oven: Toshiba EC042A5C-SS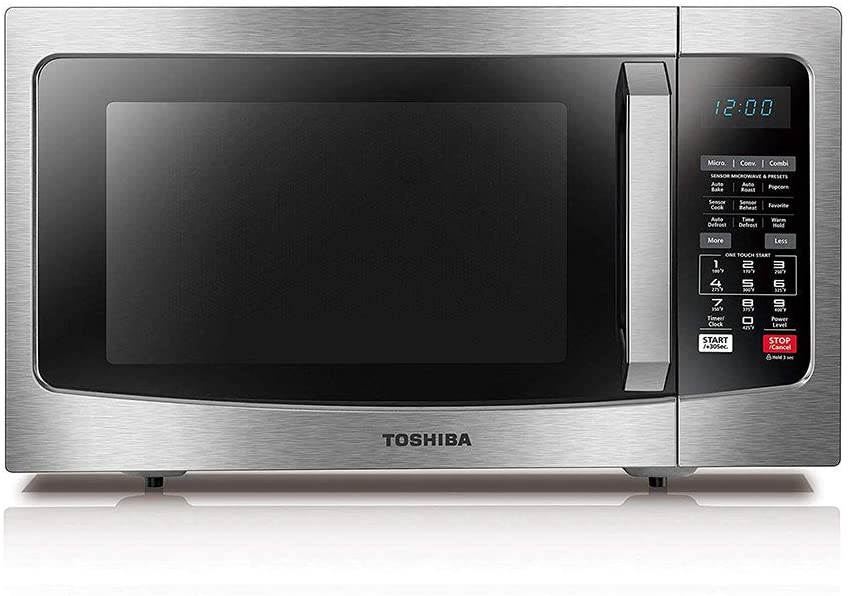 Another impressive model is the Toshiba EC042A5C-SS. It combines the best things about a convection oven, an air fryer, and a regular microwave. The result is an affordable and space-saving three-in-one appliance.
The coolest thing about this countertop oven is that you can bake muffins, biscuits, make french fries, and even roast a whole chicken using the convection oven feature. The hot air circulates very quickly inside the microwave to crisp up your food while evenly cooking it inside. If you live in a small apartment, this is a perfect way to spare counter space for your chopping board.
As if that weren't enough, this appliance will even take out the guessing work from reheating, baking, and grilling foods. The smart sensor technology automatically detects at what temperature and for how long your food will need to be heated up.
If you do make a mess whipping up your favorite dishes, don't worry. The inside of this microwave oven is lined in stainless steel. This makes it much easier to clean with a damp cloth once you remove the glass turntable. Simple!
Which Type of Microwave Oven Should I Get?
Pretty soon, you'll realize that there are essentially two types of microwave ovens when it comes to location: countertop and over-the-range models.
Countertop Microwaves
Countertop microwaves are the most common models. They're the ones you place on your counter, plug them in, and they're ready to heat your food.
But don't be fooled. They're not the hideous white bulky boxes of the past. Now, you'll find countertop microwaves in sleek designs. Stainless steel and chrome coatings are very popular because of their trendy minimalistic aesthetics.
The best countertop microwaves have also gotten much more sophisticated over the years. They boast all the features you're used to in your old microwave oven and then some.
The main upside of getting a countertop model is the price tag. These appliances are cheaper than over-the-range ones but still perform beautifully. Moreover, there is no installation needed, so it's ready to use out of the box.
Their downside is that they take up quite a bit of counter space. Depending on how large the microwave is and how small your kitchen is, this could end up being a deal-breaker.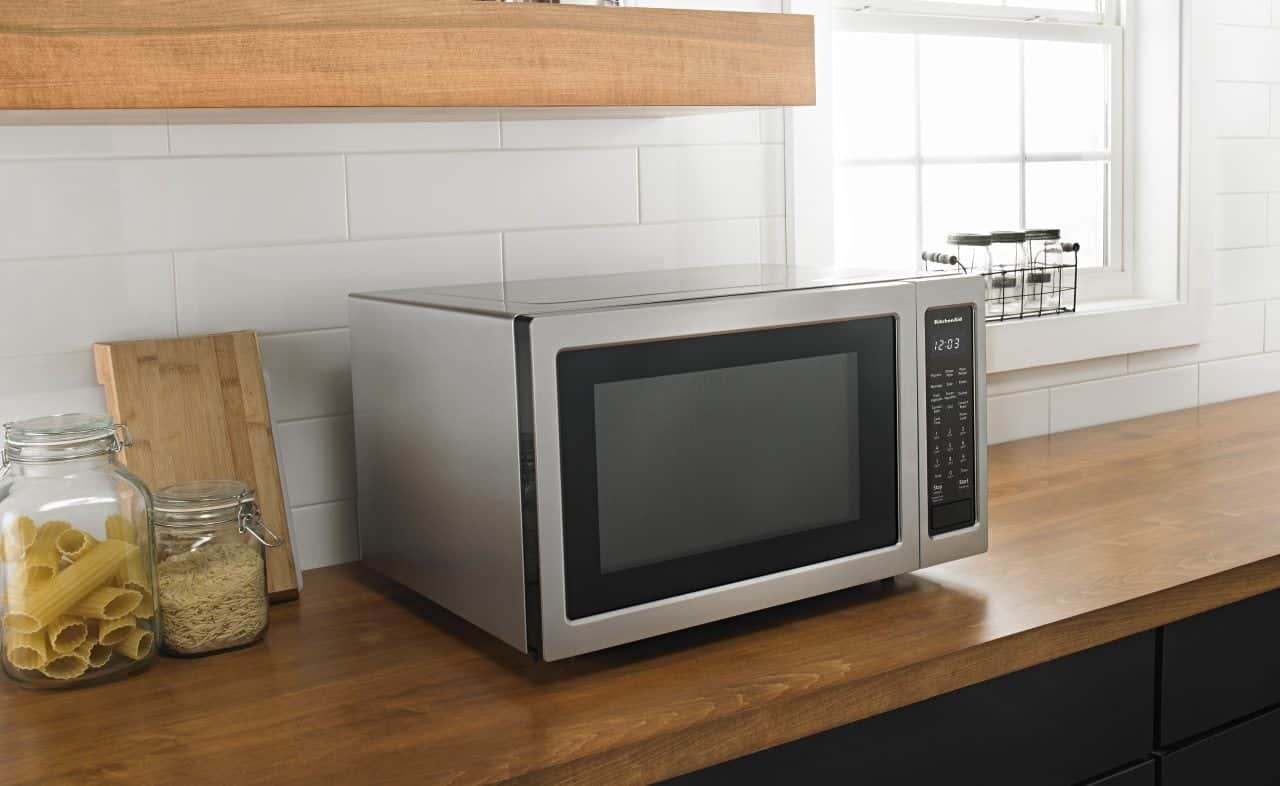 Over-the-Range Microwaves
An over-the-range microwave is slightly different. These are the models you see built into kitchen cabinets in modern houses. Besides working as a regular countertop oven, these units also eliminate smoke, steam, and odors through their ventilation systems. That's why you'll often see them installed over the stove, in place of a hood.
The main perk of getting an over-the-range microwave is its futuristic design. They look beautiful and sleek in any kitchen, instantly making it look more modern. Another plus side is the fact that it won't take up any counter space—an especially important perk in small kitchens.
As you can guess, over-the-range microwaves are more expensive than their countertop counterparts. Not only that but you'll also have to deal with the installation, which isn't always easy.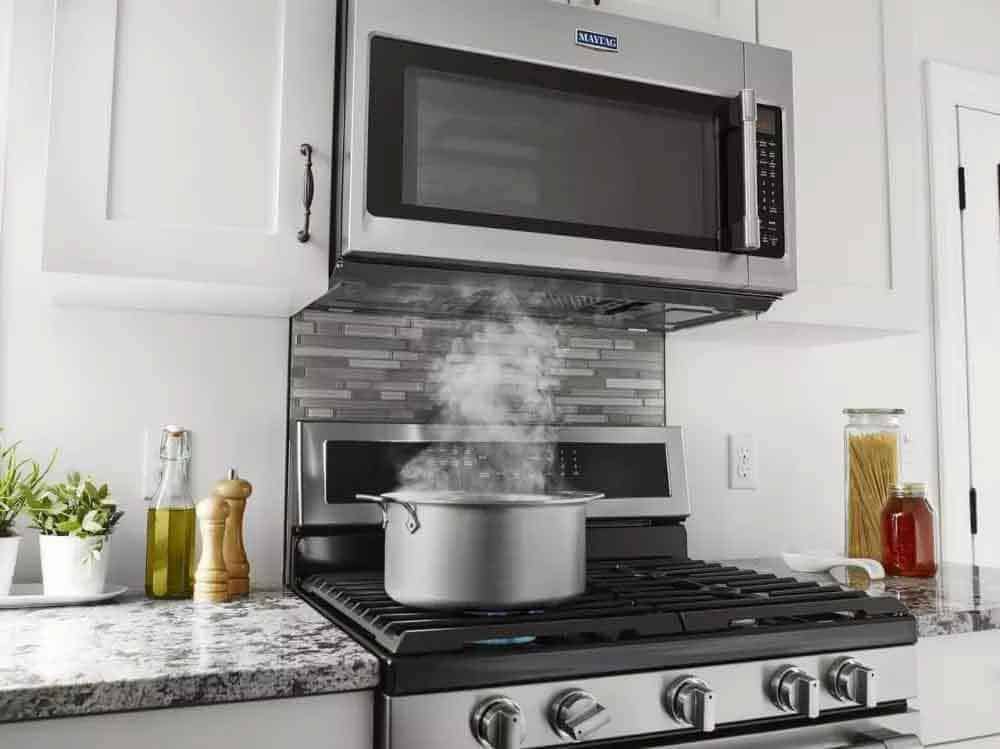 What's the Best Microwave?: Buying Guide
Now comes the fun part: picking and choosing the features most important to you. Remember that there isn't just one best microwave oven; it's all a matter of making whatever appliance you choose work for your lifestyle.
Size
First, you have to think about how large your microwave should be.
Check the inside of the microwave to ensure it can easily accommodate whatever containers you want to heat up.
Then, consider whether the microwave oven you're looking at will fit your countertop or over-the-range slot. For instance, if your kitchen already doesn't have much counter space to work with, you might want to choose a smaller model. But if space isn't an issue, you can skip this part.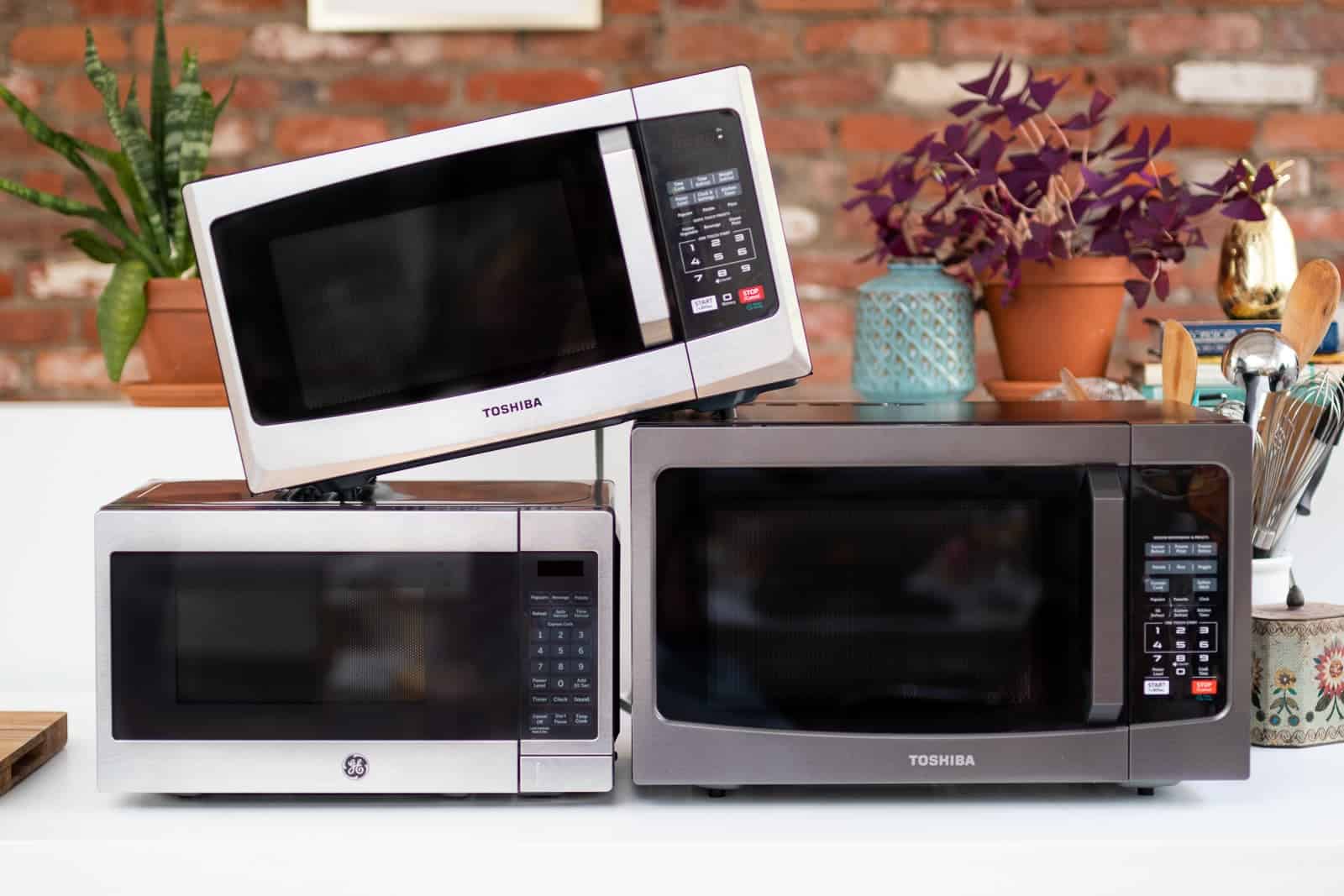 Wattage
The higher the wattage, the quicker it will heat food. If you want to warm up a bowl of soup in a 1200-watt microwave, you might set the timer for one minute. But if you were to put it in a 600-watt microwave, you'd have to set the timer for two minutes.
The best microwaves have a pretty high wattage. Their motors are more powerful and can consistently and evenly heat your food quickly for many, many years to come.
But keep in mind that high-wattage microwaves are more expensive than their lower-wattage counterparts. But since they're more efficient, they might just be worth widening the budget for.
Installation
If you're getting a countertop microwave oven, you don't have to worry about installation. All you have to do is place the unit you bought on your countertop and plug it in. Easy and convenient, right?
Over-the-range microwave ovens, on the other hand, are trickier. You need to install them on your cupboards, following the instructions manual that comes with the unit. If you're not experienced in home improvement projects, this could get difficult, especially if you don't have someone to help you.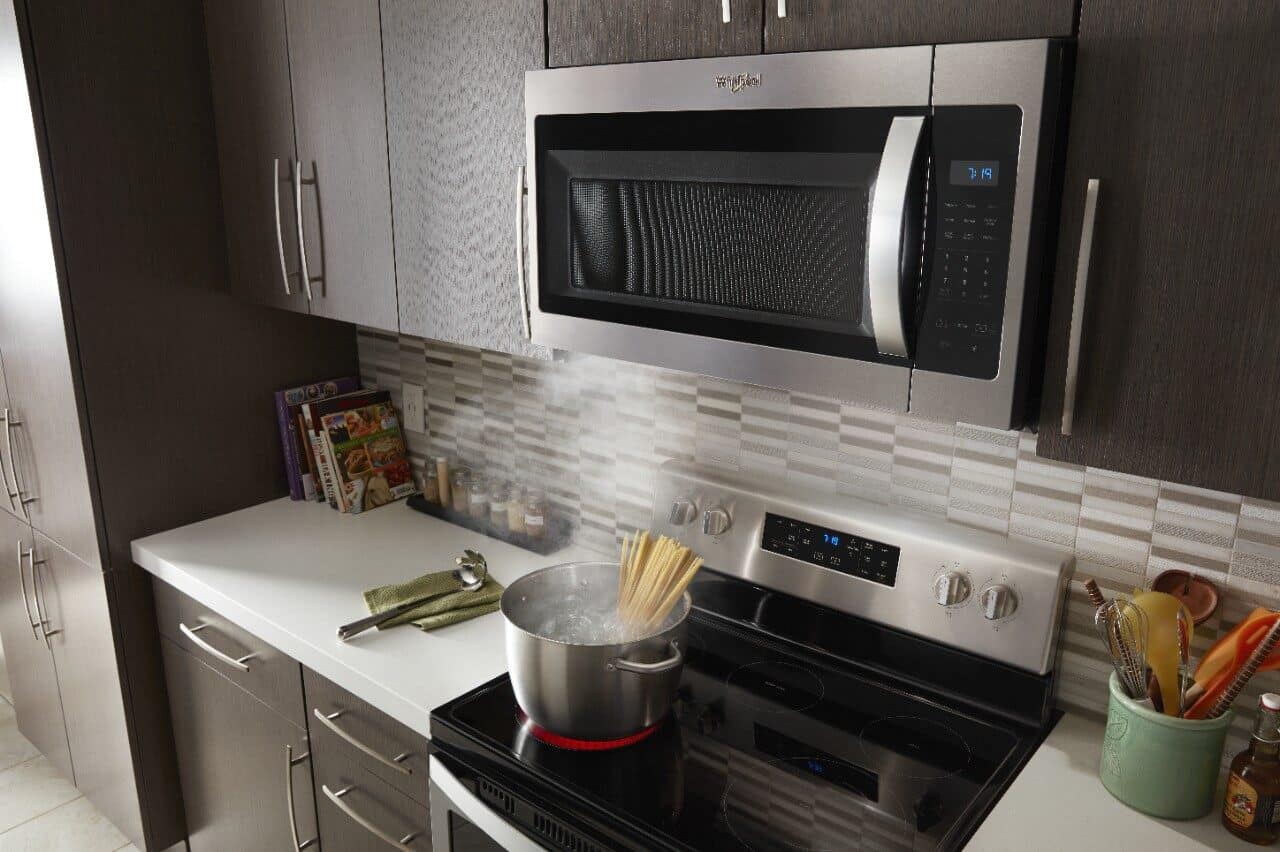 Variety of Settings
The best microwaves boast different power levels. Low-wattage cooking is perfect for defrosting meat and vegetables. This ensures they thaw out gently without starting to cook. At the other end of the spectrum, a high-wattage setting is ideal for reheating your leftovers quickly. Having the option to choose which power level to use is incredibly useful!
Additionally, most modern microwave ovens boast special features and settings. They include quick-reheat, keep-warm, auto-cook, auto-defrost, and sensor cooking. If you want a more techy and sophisticated microwave, look for these features. They truly do come in handy, despite not being must-haves necessarily.
Ease of Use
Yes, it's great to have a fancy-schmancy microwave, but it still needs to be easy to use. Otherwise, you'll fumble around with buttons and dials for minutes before figuring out how to reheat your leftovers. Not fun, especially when you're really hungry.
The easiest microwave ovens to use have a "30-sec" button you can click to quickly and effortlessly start the timer. Even if these units have sophisticated features, you'll have your food ready in no time.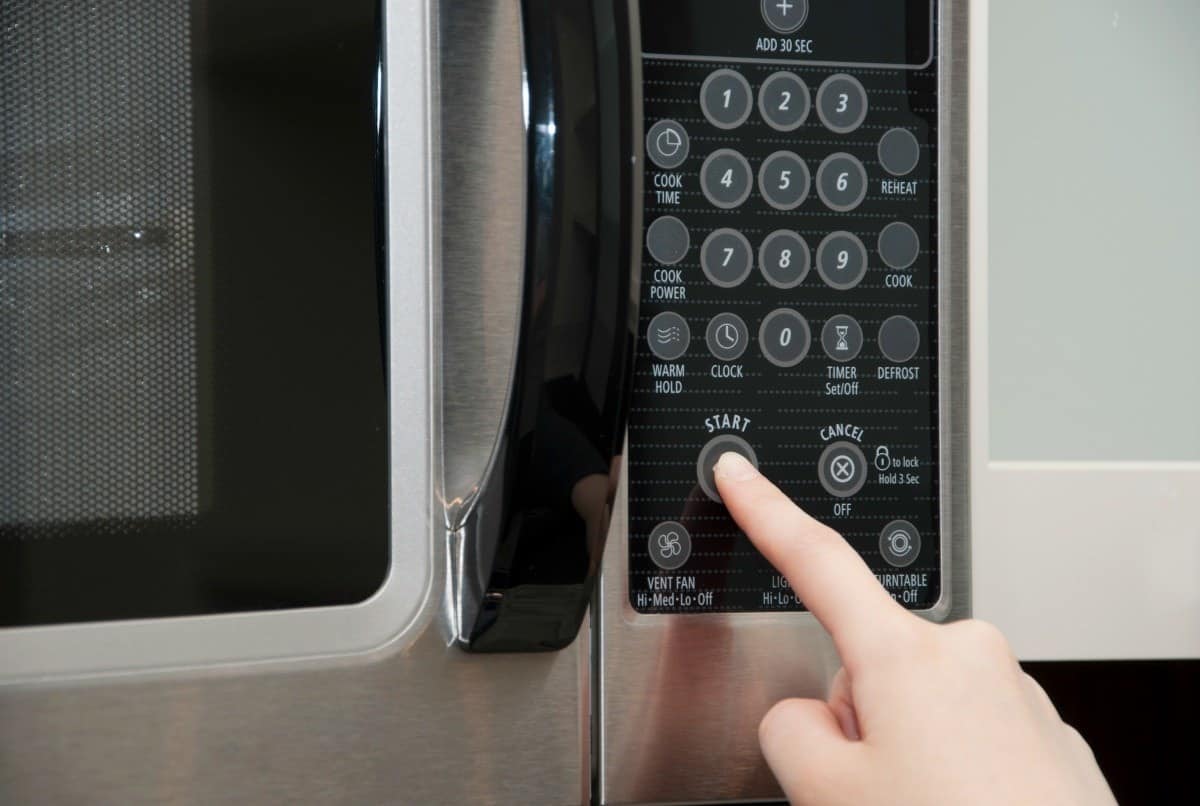 Easy to Clean
It goes without saying that you should clean your microwave every so often. Our food splatters when it's heating up and can make a real mess inside. This makes our microwave ovens some of the largest bacteria hotspots in our homes—especially if you defrost meat in it!
Having a model that's easy to wipe clean with a damp rag goes a long way. It's already half-way to ensuring you won't get sick because of cross-contamination.
Best Microwave Design
We've left this aspect for last because designs are a very personal thing. Some people like the traditional white microwave design, while others opt for the futuristic stainless-steel-coating look.
Keep in mind your microwave will be out on display and should fit the decor in your kitchen.