The kitchen is the most important room in a home. This isn't just because that's where your food gets prepared, although it is a pretty compelling reason, but also because it influences lifestyle.
All you need to do is take one look at the kitchen in a home, and you'll have everything you need to know about its owner.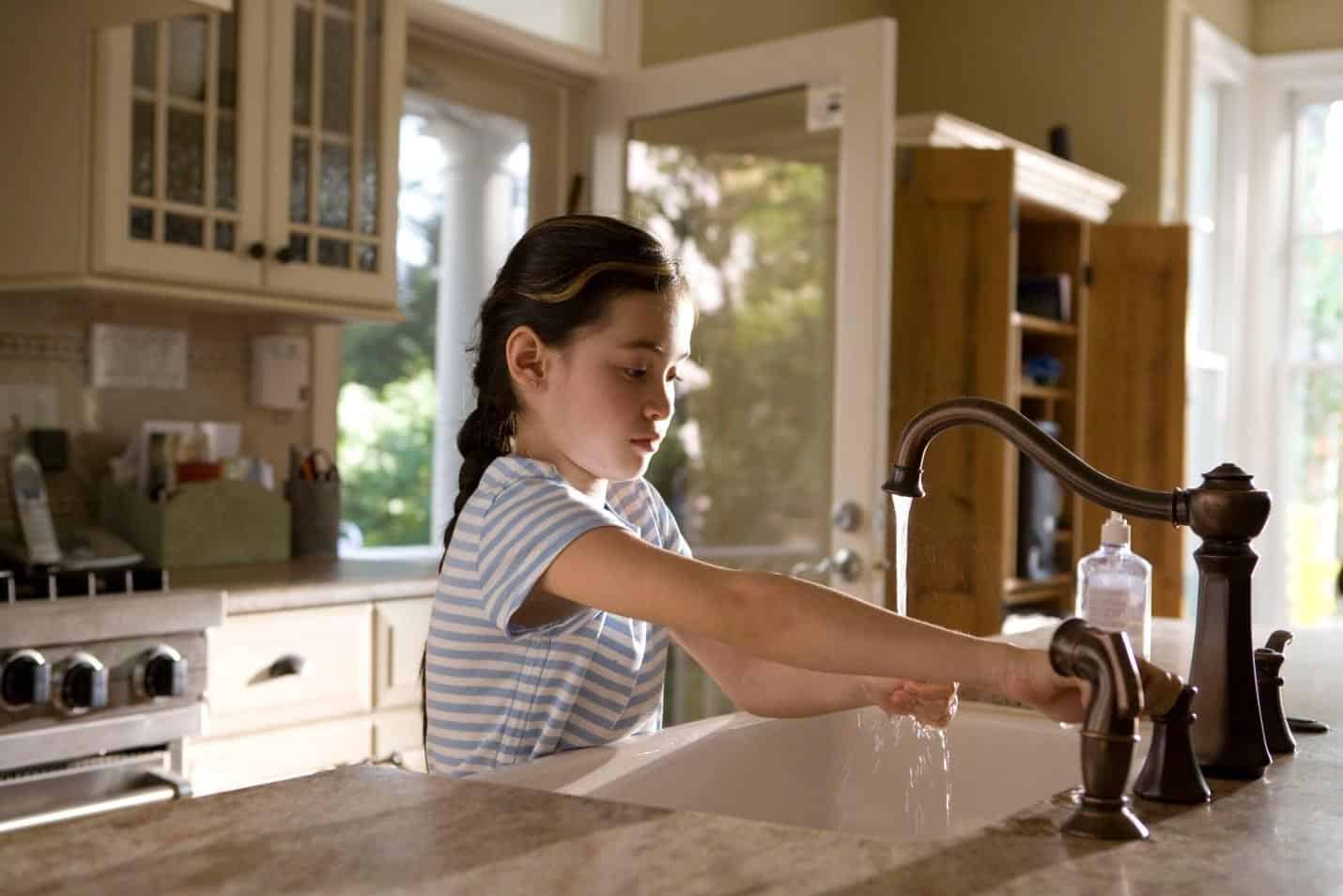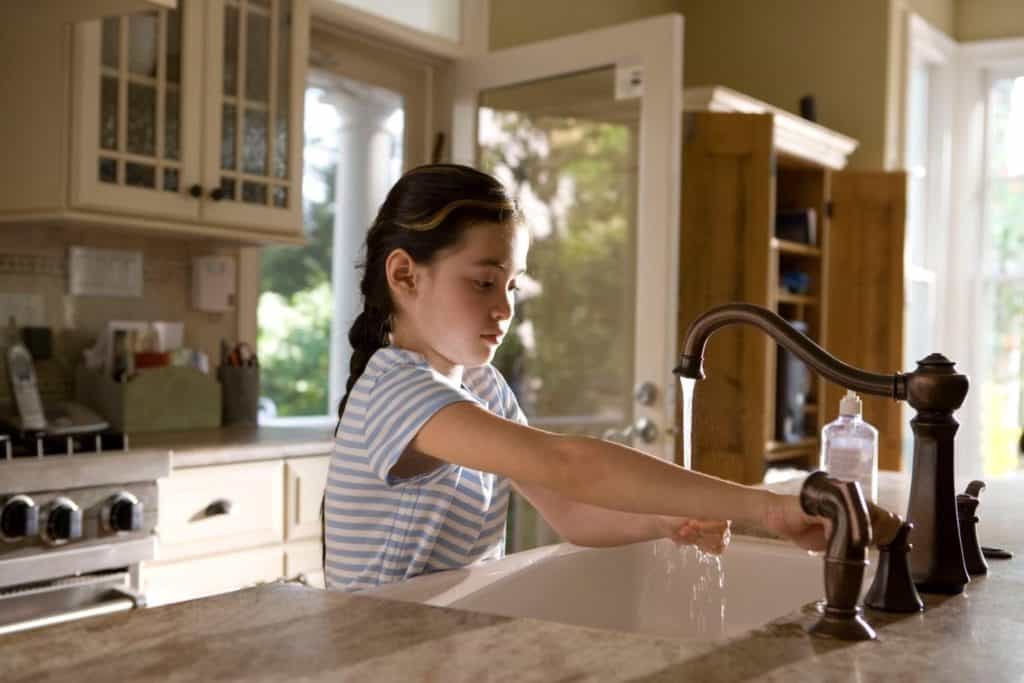 One easy way to zhoosh up the area would be to upgrade your kitchen faucets. You would be surprised at the world of difference that makes to the overall look and feel of the space. Plus, it's a great way to kick off your kitchen makeover without having to break the bank in the process.
You'll likely be torn between picking a Moen vs Delta faucet. These are the two most popular brands that are hot on the market right now. The truth is – you can't go wrong with either one. Without further ado, here's an in-depth comparison of these top kitchen faucet brands.
Top Moen vs Delta Kitchen Faucets Comparison
| | | |
| --- | --- | --- |
| | | |
| | | |
| Model | 7594ESRS Arbor | Leland 9178T-AR-DST |
| Finish Options | Stainless, oil-rubbed bronze, matte black, chrome | Venetian bronze, spot-shield stainless, chrome, arctic stainless |
| Type | Pull down | Pull down |
| Height and spout reach | 15.5" and 7.88" | 15.4" and 9.2" |
| Flow rate | 1.5 GPM | 1.8 GPM |
| Hands-free technology | Completely touchless | Touch on/off |
| Spray Technology | Strong spray force with less splatter. Use Less Water | Has water shield to guard against splatters. Use More Water |
| | Check Latest Price | Check Latest Price |
Moen Overview
The Moen range of kitchen faucets is one of the most high-quality reliable brands on the market right now. The company has been around since 1937 and has evolved to become one of the most trusted lifestyle brands globally.
One of the most notable attributes of Moen faucets is just how innovative they are. They are designed with the latest cutting-edge technology in kitchen faucets, including MotionSense™ touchless faucets, Hydro Roller™, M•PACT®, Spot Resist™, Reflex™, Power Boost™, and Power Clean™.
The company's products are sleek, elegant, and durable, making them a top choice for homeowners looking to give their kitchen a more contemporary feel.
Delta Overview
Delta is also a top contender in the world of kitchen faucets. Since its establishment in 1954, the company has grown in leaps and bounds to become one of the best manufacturers of high-quality faucets that ooze effortless elegance and unmatched functionality. It was the pioneer of the single-handle faucet, which quickly became a hit among homeowners.
The company adopts lots of innovative technology to design its faucets to enhance their usability among consumers. Some notable ones include H2Okinetic®, MagnaTite® Docking, and Touch2O®. You can tell that the folks at Delta put a lot of thought into the design process of their sleek range of kitchen faucets.
Moen vs Delta: Head to Head Comparison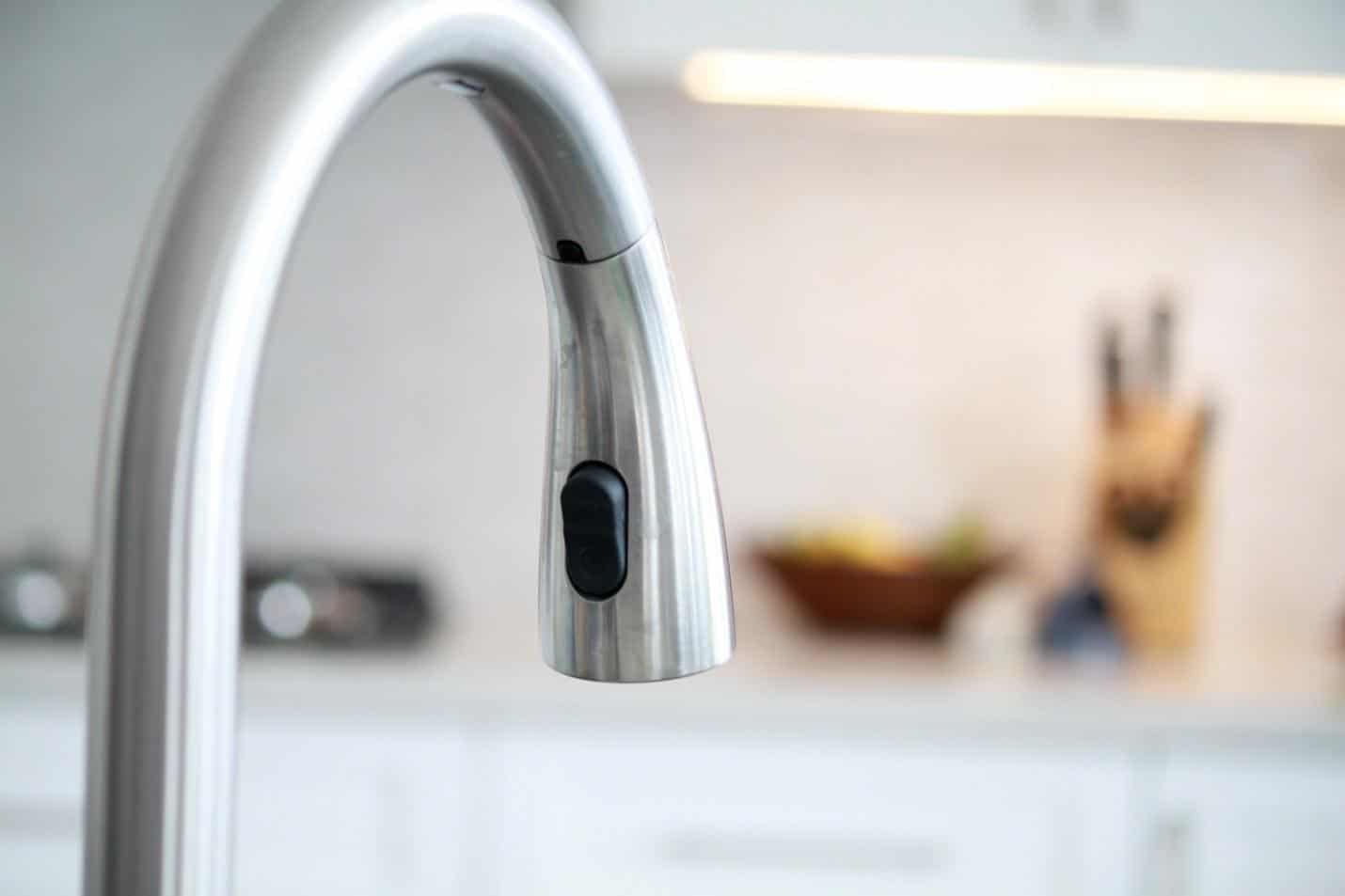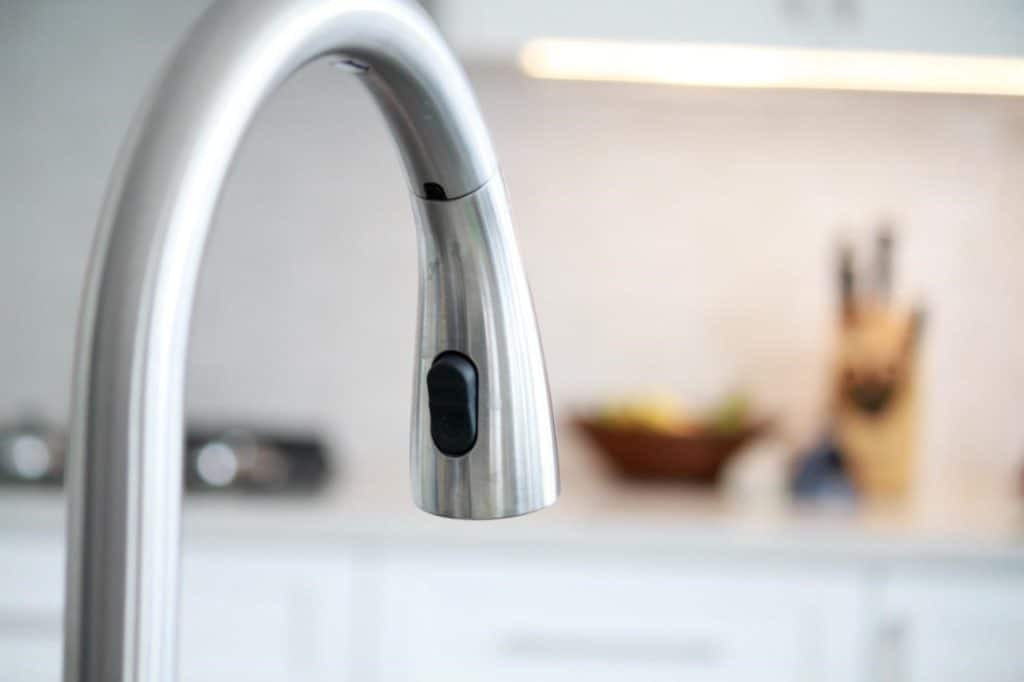 The choice between a Moen faucet and a Delta ultimately boils down to your individual preferences. Both brands are made from high-quality components and generally exhibit a higher-than-average lifespan compared to other generic brands. That being said, here are some notable similarities and differences that may influence your choice.
Design
The appearance of a kitchen faucet can have a profound effect on the overall look of your space. If you're looking to inject a bit of modernity into your kitchen, you're better off getting a faucet with a sleek high arc.
Although Moen and Delta offer some amazing options for high-arc kitchen faucets, Moen has a larger array of options to choose from. The best thing about it is that even the cheapest designs look sleek and sophisticated and guaranteed to instantly zhoosh your kitchen.
Finish
When you embark on a kitchen remodel, you want to make sure all the different design elements tie together. It's always a good idea to ensure that the finishes of your faucets match the other aspects of your kitchen design, like the knobs and handles on your cabinets. Brushed nickel faucets, for instance, go with brushed nickel handles.
Moen and Delta both have faucets that come in a wide range of finishes, although Delta has a slight edge over Moen when it comes to the sheer volume of options available. Some of these include several variants of bronze, black, stainless steel, and chrome finishes.
Technology
One of the great things that make Moen and Delta faucets stand out from other generic brands you might come across is the superior technologies used in designing their products.
If you're looking for a touchless faucet, you're better off getting a Moen. Its MotionSense™ technology is, no doubt, the most superior the faucet market has to offer. This enhances the usability of their products, allowing consumers to operate their faucet without having to physically touch it.
On the other hand, Delta faucets have Touch2O® technology that allows you to lightly touch the faucet to open and shut off the water. Both technologies are equally cutting-edge. It's all a matter of preference.
Spray Technology
Anytime you have a faucet with a pull-down design, you're pretty much guaranteed a high-pressure water stream. Moen is a clear winner in this category. These faucets rely on Power Clean™ technology to create high-pressure streams using an economical amount of water, even in kitchens with low water pressure.
On the flip side, Delta also has technology that's designed to produce powerful jets with 90 percent less splatter compared to conventional faucets thanks to its ShieldSpray™ technology.
Spot Resistant
There's nothing more off-putting on a kitchen faucet than dried up watermarks or smudges left behind by greasy fingers. You want it to stay looking brand new for as long as it possibly can.
This is perhaps why Moen and Delta have carved a niche for themselves in the kitchen faucet market. Moen infuses Spot Resist™ technology with its range of brushed nickel and stainless steel faucets.
Delta faucets, on the other hand, are designed with SpotShield® and Brilliance® technologies. SpotShield® reduces stains, odors and has antimicrobial properties to keep the faucets looking spotless. Brilliance® keeps the faucets from getting tarnished and discolored.
Price
Most Moen faucets fall in the $70 to $700 price range compared to Delta models that typically cost anywhere between $75 and $600. Either way, both brands offer durable, high-quality products built to stand the test of time.
Models
Who doesn't like having options when choosing a product that matches their lifestyle needs? Moen has more than 170 faucet models to choose from compared to Delta's 100+ variants. The styles range from modern contemporary to classic rustic, and everything in between. It all boils down to what you're looking for in the look and feel of your home.
Features
Both the Moen and Delta range of faucets come with a host of features designed to enhance their usability and functionality. For instance, Moen models come with soap dispensers, advanced filtration systems, and high/low arc spouts.
Delta faucets also have some pretty sophisticated features like high-efficiency water gauges and standard/high arc spouts. It all boils down to what your ideal kitchen faucet looks like.
Quality
Whether you choose a Moen vs Delta faucet, one thing is for sure – they are both excellent brands that offer a remarkable amount of staying power. You'll use them for decades to come before you ever need to replace them.
Warranty
Both brands manufacture faucets that come with loads of new and innovative technology. Therefore, you want some form of a guarantee in case something goes wrong and they no longer work as they should.
Moen faucets are backed by a limited lifetime warranty covering most of the components if they incur damage resulting from installation. Electronic components usually have a different warranty depending on the model in question.
Delta products are also backed by a limited lifetime warranty covering the normal wear and tear of the faucet. Electronic parts, on the other hand, are under a separate warranty.
Conclusion (Moen vs Delta)
All in all, when choosing a Moen vs Delta faucet, you can't go wrong with either brand. Both are made from high-quality components designed to last and have some pretty cutting-edge features made using the latest in faucet technology. It ultimately boils down to individual preference.
In the meantime, are you looking for a deep fryer for your kitchen? Check out the top 5 options that are hot on the market right now.