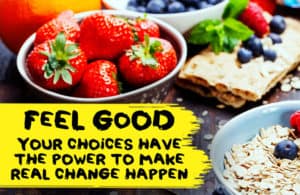 A dynamic awareness and fundraising campaign that motivates action, Meat Free Week is back for its second year in the UK and fourth year in Australia! Join us in making the choice to eat less meat, care more and feel good this August.
Meat Free Week gives people the perfect opportunity to try out new plant-based foods, get more fruits and veggies in their meals and see whether a meat-reduced diet is for them, even if it's just one day a week or one week a year. For vegetarians and vegans, the campaign provides a great chance to share some of their favourite meat free recipes with friends and family – all for a wonderful cause!
Leading chefs and foodies from throughout Australia and the United Kingdom have provided a range of delicious meat-free recipes to help you get the most out of your Meat Free Week, which can all be found on the campaign website.
So come on, sign up for the challenge at www.meatfreeweek.org, spread the word, and help create real change.
Ready to start planning your Meat Free Week? We've got great resources to help, including:
Tips and tricks, available here.
Posters, banners and social media badges, available here.
Meat free recipe ideas, available here.
Ideas for current vegetarians and vegans, available here.
Be sure to spread the word and share how you'll be taking part this Meat Free Week:
on Facebook and Instagram at @MeatFreeWeek
on Twitter at @MeatFreeWeekOrg
using the hashtags #MeatFreeWeek #GetYourVegOut
Going meat free for one week creates a fantastic opportunity to get people thinking about how much meat they eat and the impact consuming too much meat may have. Will you take the challenge?