Are you tired of chopping onions? Well, fret not, as behind every problem lies a viable solution. With onion powder, shedding tears on the kitchen counter is a thing of the past. It not only gets the job done as good as the real thing but adds an unmatched layer of convenience.
Nonetheless, there are a few main differences between onion powder and onions that are worth noting. Therefore, before hastily deciding to substitute fresh onions for the powdered alternative, it's vital to grasp how each type works.
What is Onion Powder?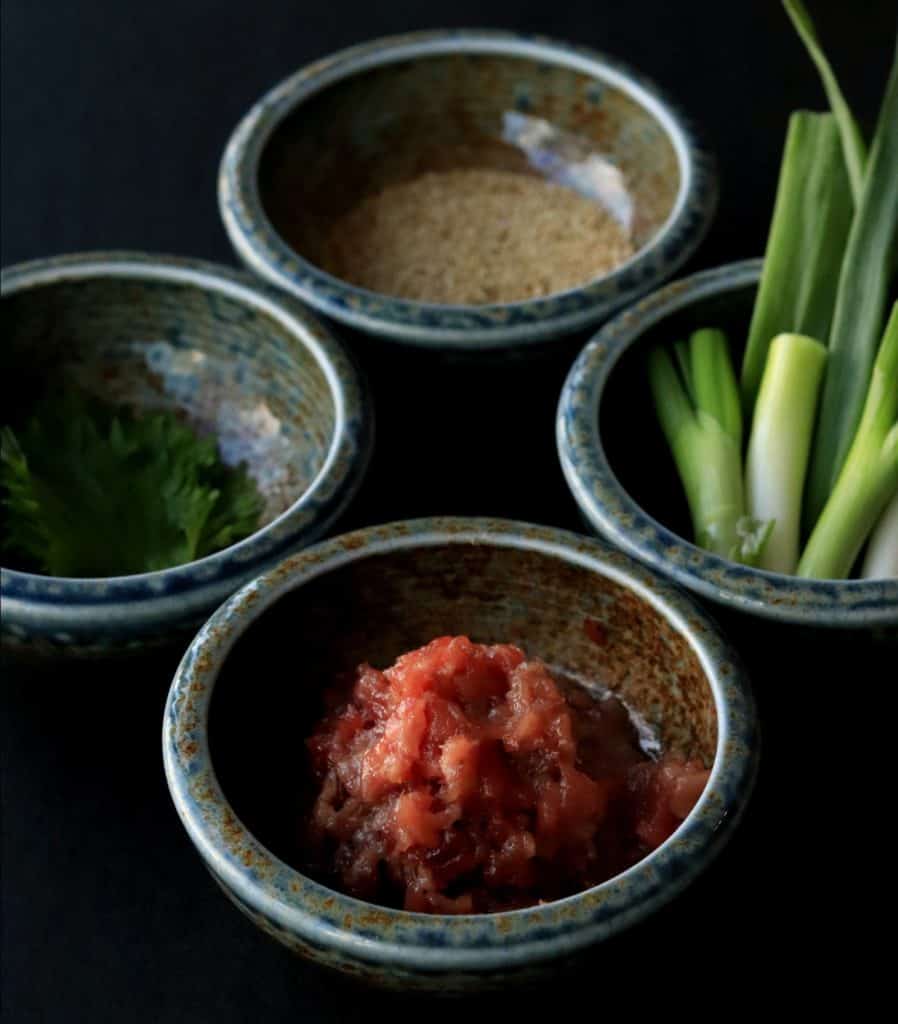 Onion powder consists of dehydrated onions, ground down to a very fine texture which can be sprinkled on your food as a seasoning. For the most part, it's best used on meats during the cooking process to add flavor to your favorite dishes. The reason it's used as a substitute for onions is because it lasts longer and is much easier to incorporate into dishes than fresh onions.
Furthermore, the absence of moisture can prove advantageous as onion powder doesn't make food moist, which is perfect for recipes that demand drier than liquid ingredients. Keep in mind that as a result of its dryness, onion powder burns out significantly quicker.
You may have seen granulated onion before as well, which is very similar and made using the same process. However, onion powder is much finer than granulated onion.
Is Onion Powder Healthy For You?
Since onion powder is made from dehydrated onions, it contains almost all of the same nutrients that onions provide, but in a smaller dose. You shouldn't rely on onion powder for all your nutrients, however adding it to your recipes does provide some benefits.
It is low in sodium with only 2 mg per teaspoon
It contains 9 mg of calcium per teaspoon
A teaspoon of onion powder is only 8 calories and contains no fat
It contains 24 mg of potassium per teaspoon
It contains 3 mg of magnesium per teaspoon (not a lot but still significant)
While onion powder won't fulfill your nutrient quota for the day, it definitely is not bad for you and incorporating it into your meals gives you a way to get some intense flavors with added benefits.
Must-Have Substitutes for Onion Powder
1. Dehydrated Onion Flakes
Typically sold in your local grocery store's spice and dried herb section, onion flakes are simply chopped and dehydrated onions.
Made from dried onions, onion flakes are perfect for different casserole dishes, salads, baked chicken or fish, and stir-fries. Moreover, they come in handy in different plant-based recipes.
While onion flakes are strikingly similar to onion powder, the main difference between the two is that the flakes are visibly larger than the powder. Furthermore, onion powder and onion flakes differ in flavor strength. You get a more powerful flavor out of the powder compared to onion flakes. For instance, one tablespoon of onion powder is equivalent to three tablespoons of dehydrated onion flakes as a substitute.
You'll notice that onion flakes are significantly drier than the powder. Therefore, they won't infuse unwanted extra moisture into your dishes. Opting for dehydrated onion flakes also grants you free rein to transform them into onion powder without much elbow grease. Simply grind the flakes in a blender to create a close similarity to onion powder.
Dehydrated onion flakes prevent heart disease by improving the circulatory system, contain vitamin C that regulates blood sugar, and contain probiotics that reduce stress and boost sleep quality.
2. Grated Fresh Onion
Ideal for plant-based recipes, casseroles, egg dishes, dips, soups, and dressings, grated fresh onion provides more freshness. It also has a stronger smell and taste compared to the flakes and powders. The sharp flavor with a hint of sweetness that freshly grated onion ushers in makes it the go-to in roasted vegetables and ground beef dishes.
Onion powder is dry and fine when it comes to texture, whereas fresh onions can be bulky and fibrous even when grated. Therefore, it comes as no surprise that you get smoother sauces and soups with onion powder compared to a grated onion.
To create grated fresh onion, simply peel an onion, peel off the edges, and use a grater to crush it to the appropriate size. Alternatively, you can use a food processor to grate the onion.
Grated fresh onion is rich in compounds and antioxidants that lower the cholesterol levels in the body, fight inflammation, and reduce triglycerides, all of which diminish the risk of heart disease. Furthermore, their potent anti-inflammatory properties may lower high blood pressure and prevent clots in the blood.
The onion can be grated down to a paste packed with moisture and delivers a strong flavor without bulking up the dish. Keep in mind that the taste will be more powerful than using the powder as you can get away using less fresh onion to achieve the same level of flavor.
We recommend substituting 1 tablespoon of onion powder with 1 medium grated onion for the best onion flavor.
3. Onion Salt
Most suitable for marinades, soups, tomato dishes, egg dishes, and stews, onion salt is a blend of salt and onion powder. As a replacement for the generic onion powder, it doesn't add unnecessary moisture, as is the case with fresh onion. Still, it infuses the same flavor of onion powder that you desire.
With this salt having onion powder, you get the same flavor and texture in dishes as you would, using plain onion powder. However, the powder has a more powerful flavor as it's not diluted with salt. Regarding the texture, onion powder has a more fine texture compared to onion salt that comprises small and coarsely ground granules.
Most blends of onion salt are mixed in a 1:1 ratio of onion powder to salt. Keep in mind that one teaspoon of onion salt is equivalent to ¼ teaspoon of onion powder coupled with ¾ teaspoon of salt.
If you're on a weight loss journey or adopting a healthy lifestyle, you'll be pleased to learn that onion salt lacks calories, fat, and cholesterol. Therefore, it alleviates heart-related issues, curbs infections, manages diabetes, and promotes healthy bones.
It's worth noting that this onion powder substitute contains more salt. Therefore, you'll need to use little to no salt in your recipe; otherwise, you'll probably end up with an excessively salty dish.
4. Fennel Bulbs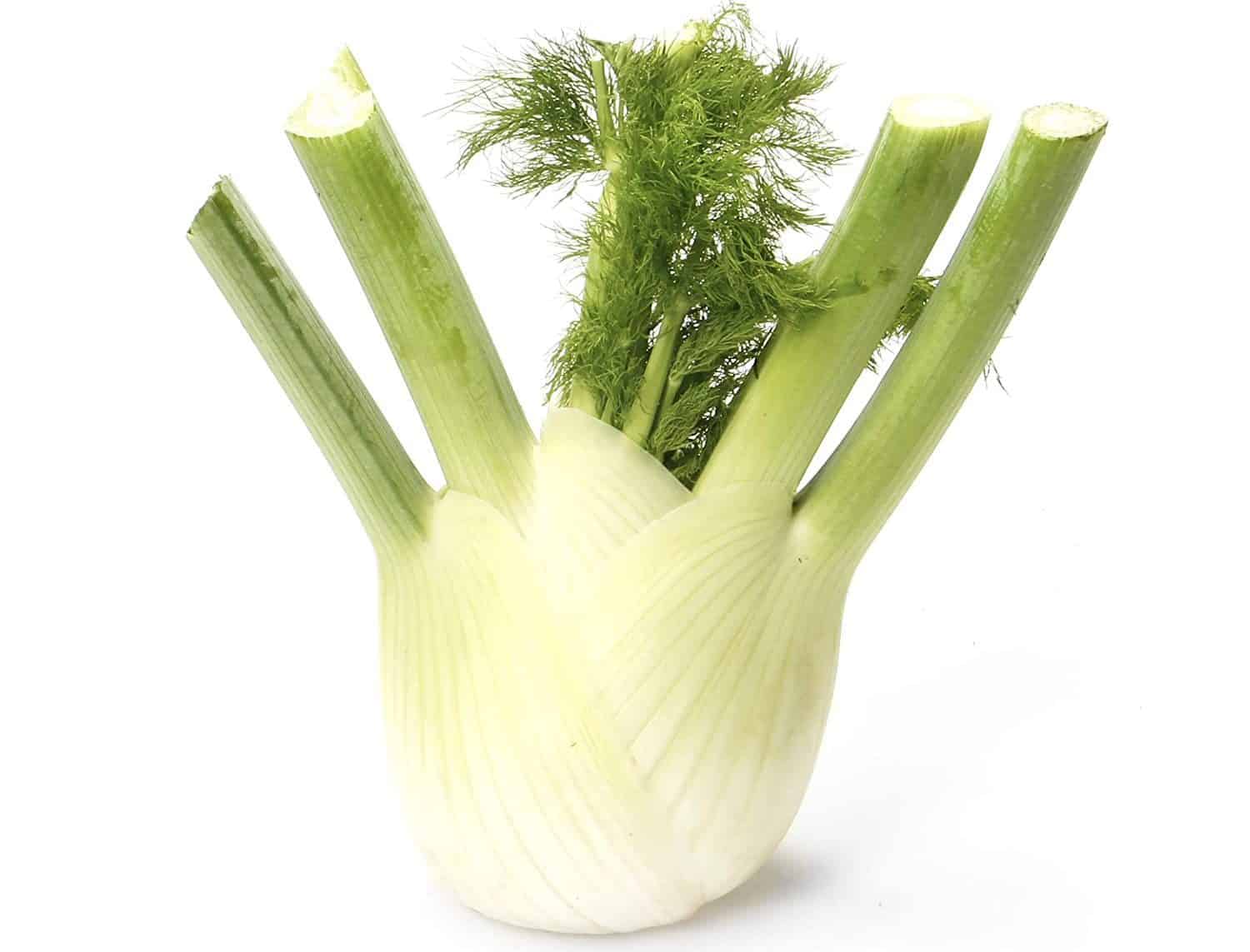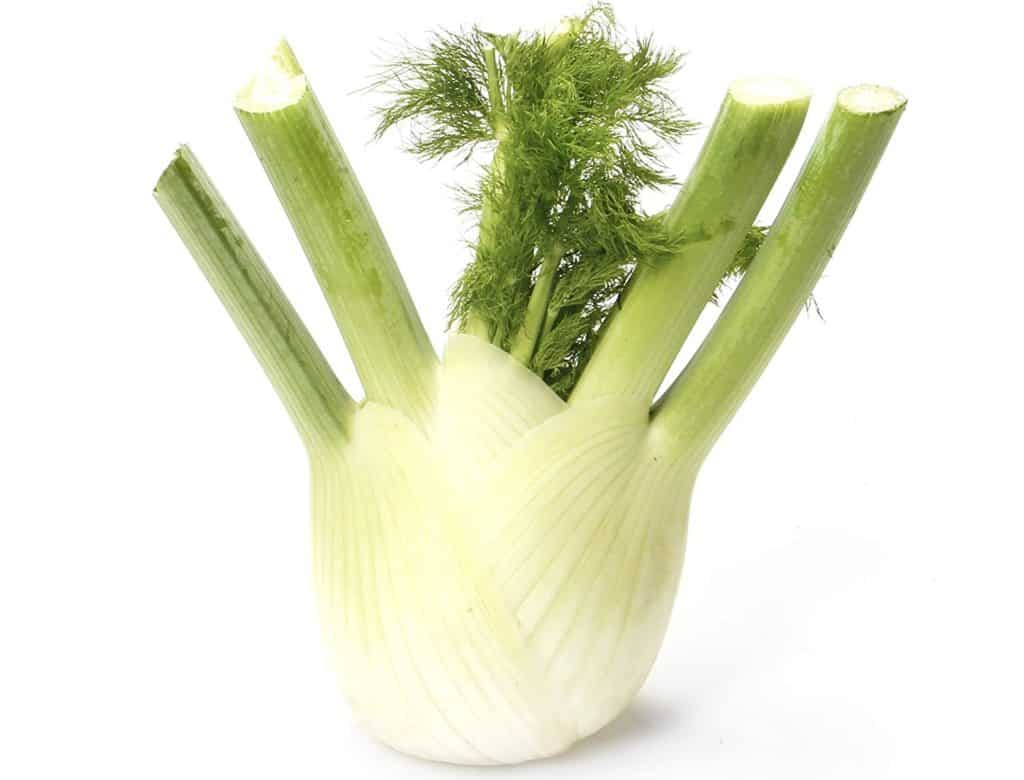 Fennel bulbs are celery-like plants with large white bulbs and feathery leaves that have a close resemblance to dill. As a substitute for onion powder that can be used if you don't have access to garlic ingredients, fennel bulbs are most ideal for vegetable dishes, chicken, meats, stews, and salads.
Granted, other components of the fennel plant are fit for consumption. However, the bulb is the most prevalent in cuisines from across the globe, along with seeds, fruit, leaves, and essential oils.
When eaten raw, fennel bulbs have a texture that's strikingly similar to celery but becomes silkier when braised or roasted. They also have a superior bittersweet and aromatic burst of flavor compared to onion powder. As a result, they are popularly used as a garnish in sweet or savory dishes and sauces.
If you're health-conscious, you'll be happy to learn that fennel bulbs are packed with nutrients. For instance, it offers over 25% of your daily recommended intake of fiber. Moreover, it has potassium that aids in regulating and stabilizing the body's blood pressure. Packed with vitamins C, B6, and A, fennel bulbs are a beast in regulating the body's free radicals that are the main cause of premature aging.
While you'll need to chop fennel bulbs before adding them to your recipe, they enhance the meal's texture and flavor. Due to its powerful flavor, a teaspoon of minced fennel bulb is the equivalent of ½ a teaspoon of onion powder.
5. Scallions
As an excellent ingredient for dips, seafood, pizza, pasta, soups, and pork, scallions are an onion type picked at their tender age. They are also referred to as green onions or spring onions.
Much like a chive, scallions also have a long stalk with a white base and belong to the Allium family along with garlic, shallots, leeks, and onions. These vegetables develop leaves that look like hollow tubes and are dark green.
What sets scallions apart from the pack is that the white and green parts come in handy in a boatload of recipes. Furthermore, you have free rein to consume scallions raw or cook them. They not only have more potency than chives but are also sweeter. It's for this reason that the tops of scallions can easily be replaced with chives. In turn, scallions are a great substitute for onion powder and chives.
Keep in mind that scallions have a subtler flavor compared to onion powder. Therefore, you may need to add up the number of scallions by up to three times the amount of onion powder you'd typically use, depending on the recipe you're making.
Scallions are rich in fiber that not only keeps you full for longer but also lowers the level of 'bad' cholesterol in your body. As a result, they reduce the chances of developing cancer, heart disease, and diabetes.
6. Garlic Salt
Ideal for dips, ramen, casseroles, pad thai, stock, and soup, garlic salt is the perfect combination of salt and plain garlic powder. For recipes that demand extra salt and don't mind the garlic's flavor profile, this onion powder substitute is one of your best bets.
As a powder, garlic salt creates nearly the same type of texture as onion powder. However, onion powder has a finer texture. Moreover, it's your Holy Grail for dry rubs with various seasonings such as marjoram, thyme, brown sugar, black pepper, and cumin.
It's essential to keep in mind that this powder has a substantial amount of salt. Therefore, it's not ideal for anyone on a low-sodium diet or suffering from high blood pressure and diabetes.
The garlic contained in garlic salt aids in lowering low-density lipoproteins (LDL) that result in narrowing with the artery walls. Concurrently, it increases the beneficial high-density lipoproteins (HDL) that effectively ward off heart disease.
The ratio of garlic salt is 3:1. It has three parts salt and one part garlic powder. Therefore, as a substitute, we recommend using half the amount of onion powder that you'd typically use in your recipes to avoid an overly salted dish.
It's worth noting that onion powder has a notably stronger flavor than garlic salt.
7. Shallots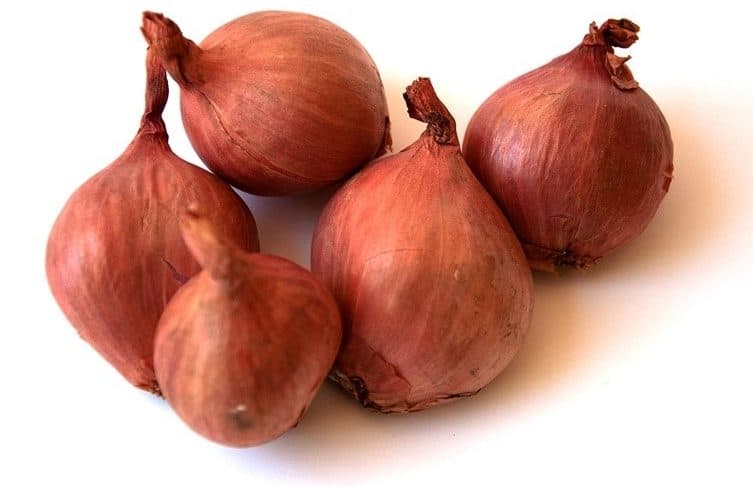 As a type of onion, shallots are strikingly similar to garlic and are a great addition to sauces, stir-fries, salads, casseroles, tacos, and soups. Their color varies from a golden brown to a bright red with a white interior and green tone.
Shallots are alliums and belong to the family of yellow, red, and white onions along with garlic, scallions, and leeks. That means their flavor can be described as sharp, sweet, spicy, and acidic, rolled into one.
With a unique ingredient that can be pickled for a different texture and flavor, shallots can also be used fresh. They have a taste that's typically confused with that of onion but milder. Therefore, 1 tablespoon of onion powder may be equivalent to 2 minced shallots.
One of the perks of using shallots as an onion powder substitute is that they come in handy in a boatload of dishes. A multitude of people not only appreciates their unique flavor but also that shallots are readily available.
Shallots are packed with nutrients that usher in more health benefits than onions. From an array of vitamins, manganese, fiber,  potassium, protein, they have the uncanny ability to keep you in tiptop health.
Although the onion flavor in shallots is evident, the truth is, it's not as powerful as in onion powder. Therefore, if you're on the quest for the robust taste of onions, you may want to infuse more shallots into your recipe.
8. Leeks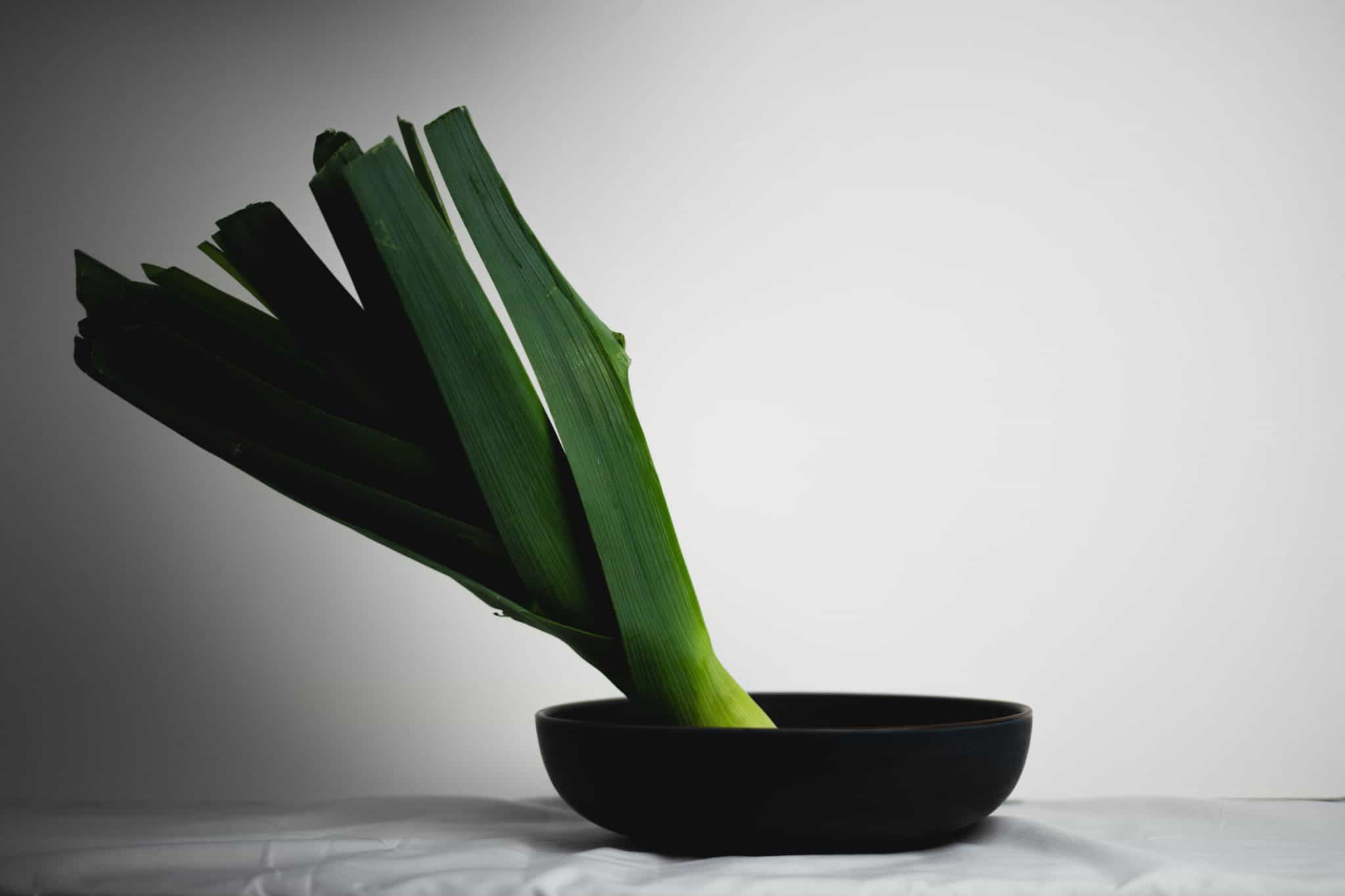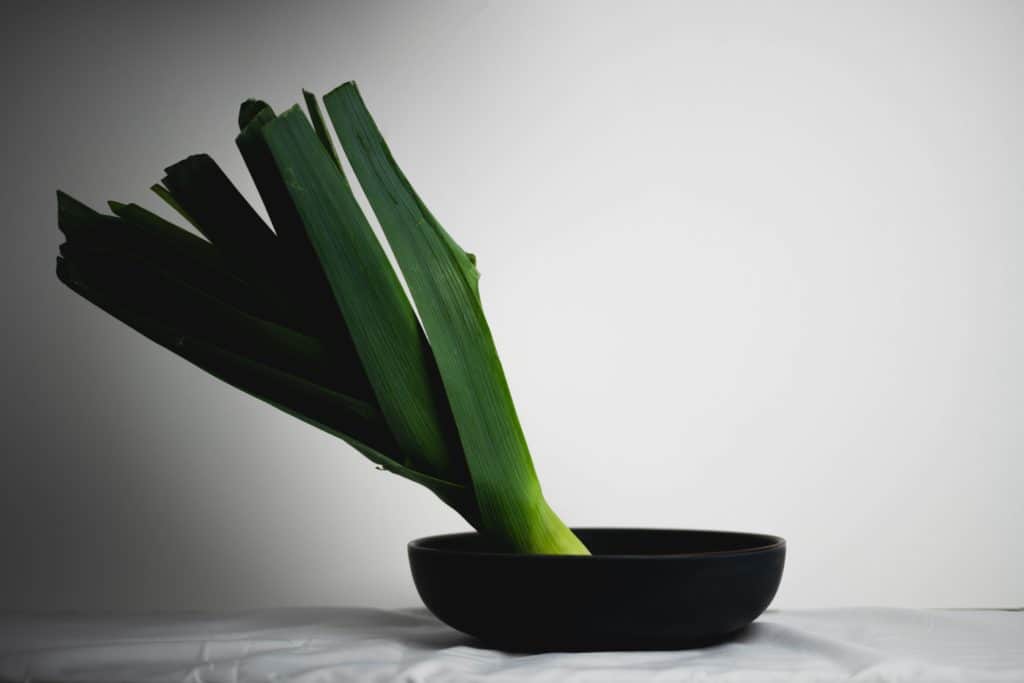 As part of the Allium family, the interior of the leeks has a striking resemblance to scallions. They also have leafy green tops and white flesh.
The only difference between the two is that leeks are visibly longer and larger. Moreover, the bulb isn't round but rather larger than the stem closest to the roots. However, older leeks have rounder bulbs.
Leeks are an excellent source of vitamins K, C, and A that collectively aid in blood clotting. They are also rich in iron that's essential for the red blood cells, and manganese that regulates nerve and brain function.
Don't let their similar appearance fool you because scallions and leeks entirely vary in taste. Nonetheless, leeks have the same intense flavor as onions, making them the ideal substitute if you're in a pinch.
While leeks are significantly milder than onion powder, they infuse a dish with lots of flavors. One cup of minced, raw leeks will substitute 1 teaspoon of onion powder.
The Bottom Line
Onion powder is undoubtedly a staple in most kitchens, but there is a wealth of options to choose from if you run out or gravitate more towards an ingredient with numerous health benefits.
If you're puzzled about selecting the best substitute for onion powder, we recommend selecting one that comes from the onion family before jumping to a distant cousin.
Therefore, your best bet is to stick to members of the Allium family such as leeks and shallots as they'll allow you to replicate the strong flavor of onion powder as closely as possible.