These pan fried bananas are one of the simplest, most delicious desserts you can have. By themselves, they're gluten free and vegetarian. Eat these bananas alone, with whipped cream, or even vanilla ice cream. Whichever way you choose, these fried bananas won't let you down!
You've Never Had Pan Fried Bananas Like This Before!
If you've eaten bananas foster before, then you know just how delicious fried bananas can be. It's one of the most brilliant recipes of dessert cuisine. With a little butter, sugar, and liqueur, something magical happens to bananas.
Let me also start by saying: this is not a deep fried bananas recipe. Deep frying is not so healthy, has a lot of nutrition calories, and also makes quite a mess! Instead, giving bananas a nice pan fry goes a long way. And, tastes a lot better than deep fried bananas in my opinion!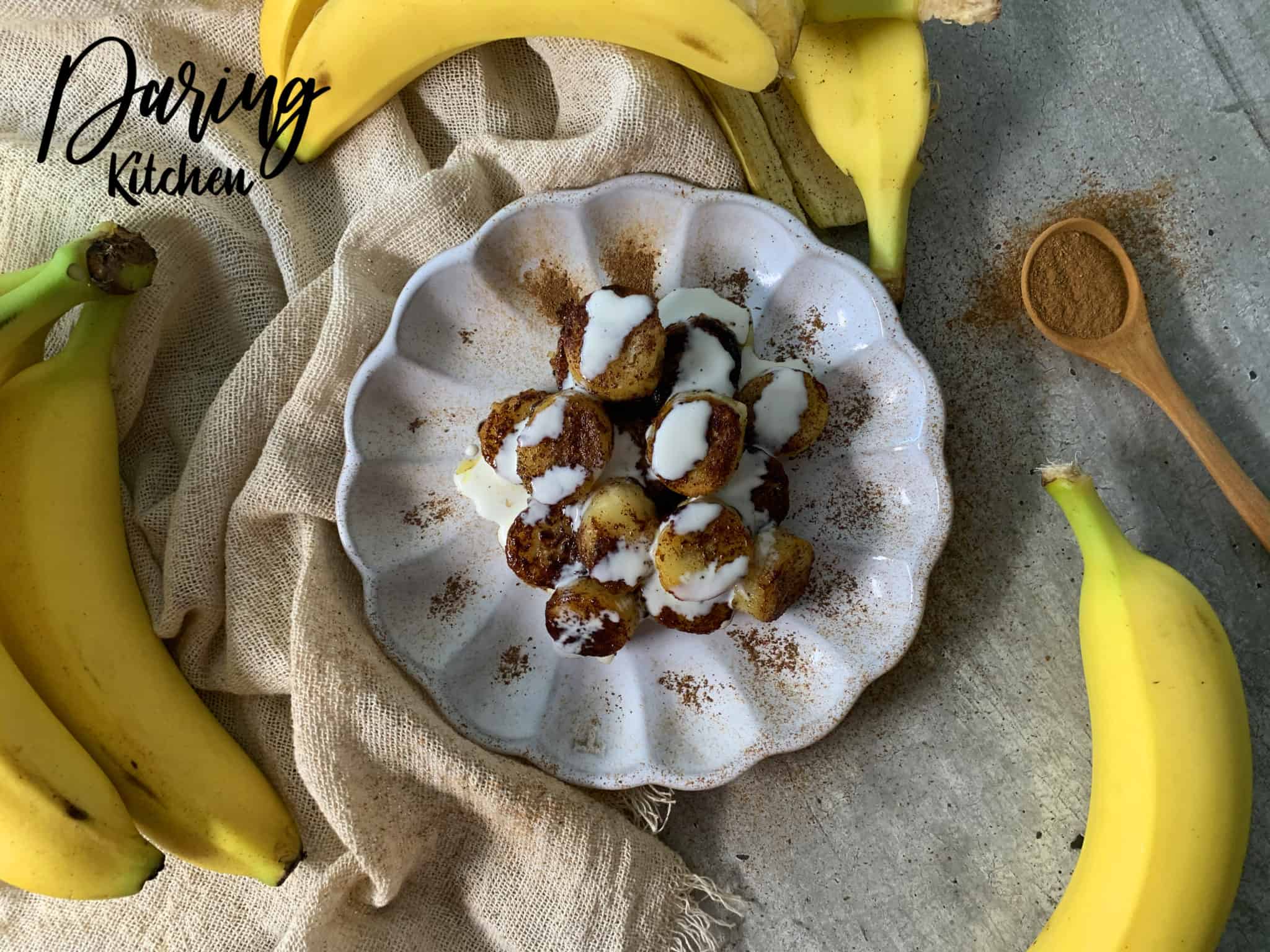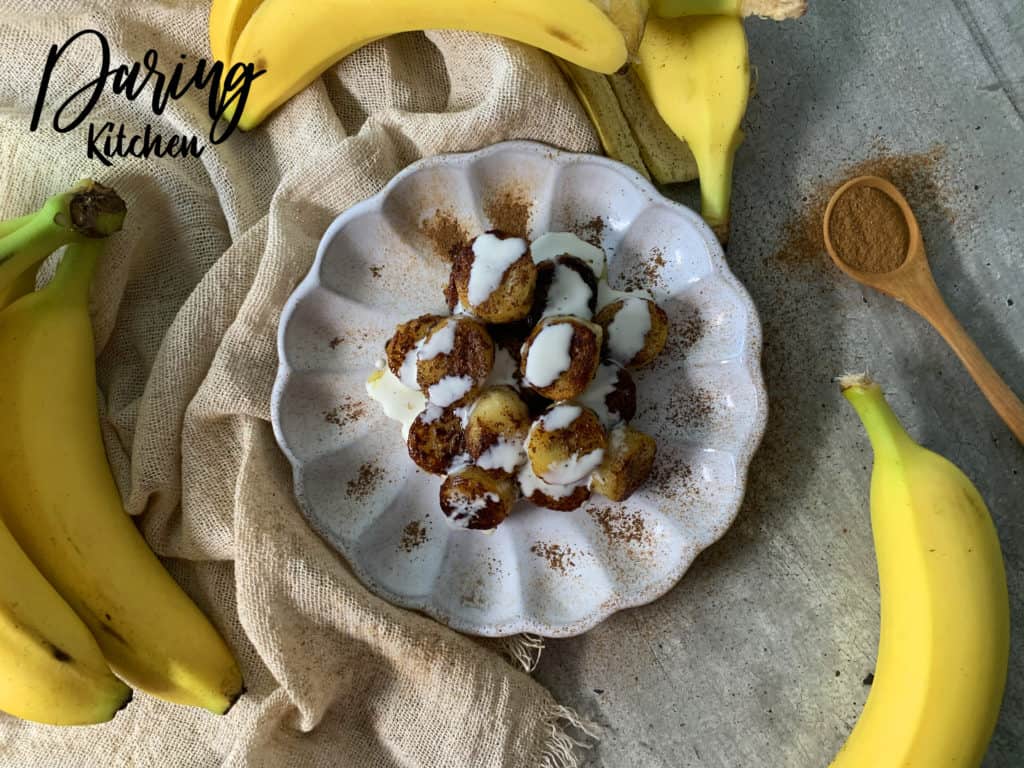 My love for bananas foster inspired this caramelized banana recipe. I wanted to make something that wasn't as rich and sweet, but equally delicious. Fortunately, overripe bananas have loads of natural sweetness. And, you don't need refined sugars to make bananas taste good.
That's right - I made pan fried honey bananas! Honey has the best sweetness and is so great for you! You can also use maple syrup, which is super healthy as well. It all depends on your flavor preferences. Both taste amazing with cinnamon, the spice of choice in this recipe.
This is also one of the most versatile of the banana recipes I've tried. You can easily adapt this recipe to make it vegan, by swapping the butter for coconut oil. I actually really enjoy the coconut oil version, as I've made it numerous times for my vegan friends.
Substitutions work as well for your honey. If you don't have any on hand, use maple syrup. The point is: choices are really up to you!
These fried banana slices make such a delicious snack or dessert. Whenever I have overripe bananas on hand, I make this recipe. It's so much easier than making banana bread.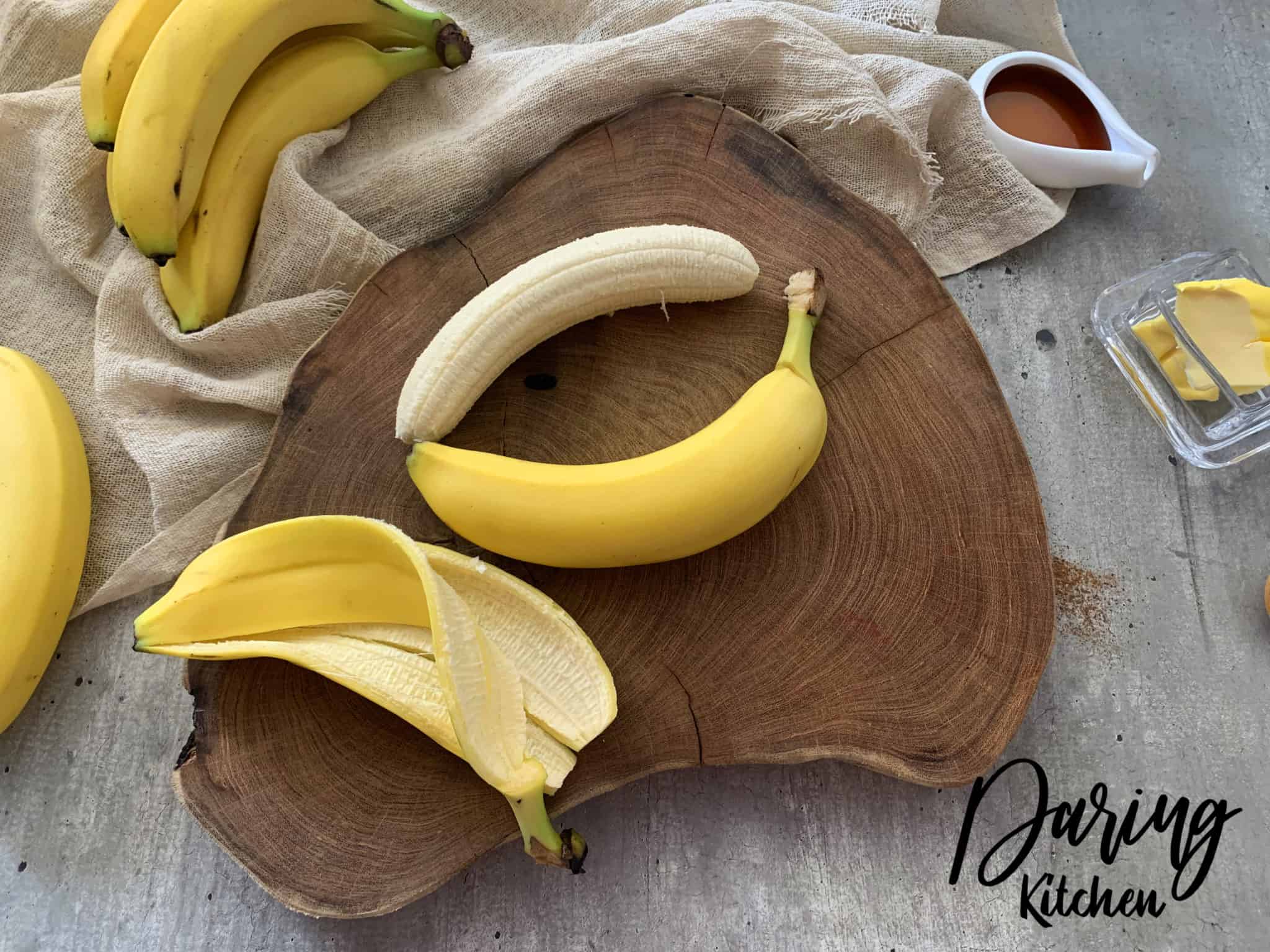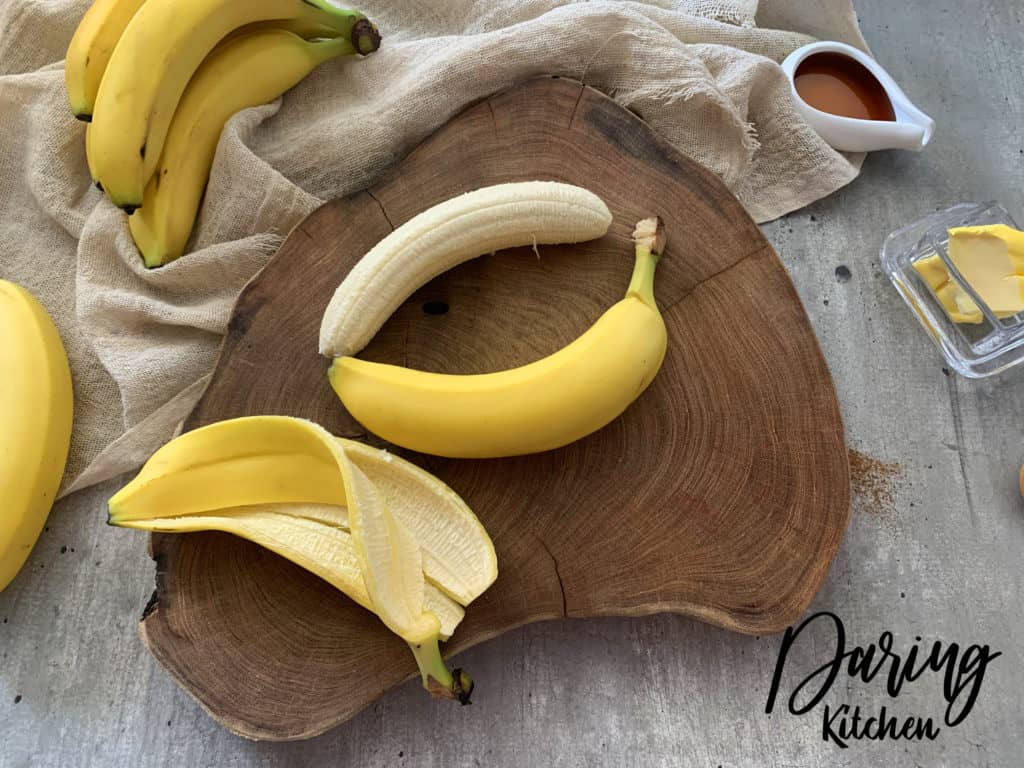 What Ingredients Do You Need for Pan-Fried Bananas?
This recipe contains only 4 ingredients. It is a totally no hassle recipe that will only take a little time, but leave you with loads of flavor.
Here's what you'll need for this recipe:
Bananas- you will need to use ripe bananas or overripe bananas for this recipe. Green or firm. bananas are not sweet enough for this recipe.
Unsalted Butter - This creates a deliciously buttery coating for the bananas. If you want to use salted butter, go right ahead! This will just add a bit of salt, which gives the banana slices a sweet and salty flair to the dish. You can also use coconut oil or vegan butter if you want to make this recipe vegan.
Honey - This is necessary to give a nice caramelization to the bananas. You can also use maple syrup too.
Ground cinnamon - This is my favorite spice for bananas! You can also add in other baking spices too, like nutmeg or clove.
All of these ingredients help create irresistible caramelized bananas that make for the most delicious dessert. What I love most is that you probably already have all these ingredients at home! This makes this fried banana recipe just too easy to make.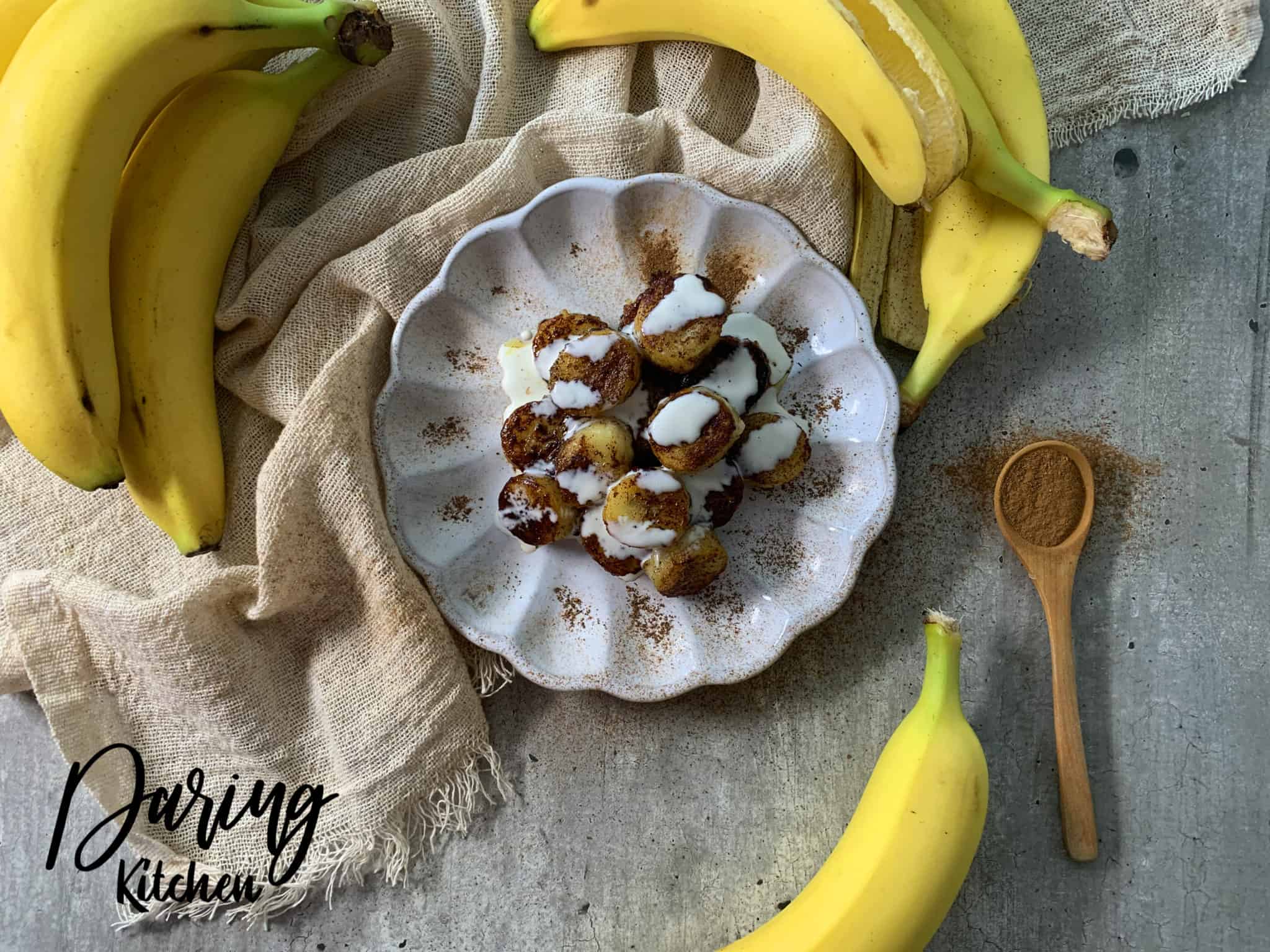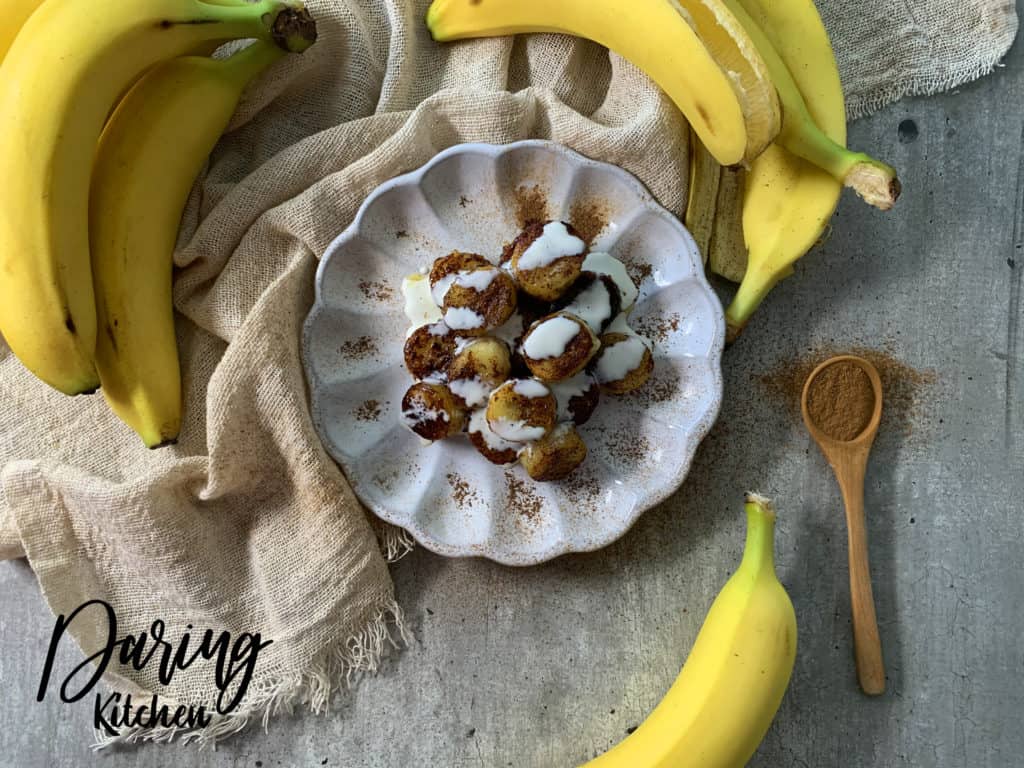 How Do You Serve Pan Fried Bananas?
If you're like me, you can eat these fried bananas anytime, anywhere by yourself. But, I can't deny that these banana slices have some amazing pairings. Any of these options make for a great dessert for yourself or to make for your next dinner party!
I like to serve fried bananas with...
Chantilly cream - Just a little cream with these fried bananas just tastes too good.
Coconut cream - If you prefer to stay dairy free, coconut cream is an awesome pairing for these bananas.
Vanilla ice cream - There really isn't anything better than fried bananas with ice cream. I prefer to keep it simple with vanilla, but butter pecan or chocolate ice cream are great options too!
Waffles - If you're looking for the best breakfast maybe ever, serve your cooked bananas over some waffles. Whether it's frozen waffles or freshly made, it will taste super good.
No matter which way you choose to serve your fried bananas, just make sure you serve them warm! These fried bananas taste best freshly cooked.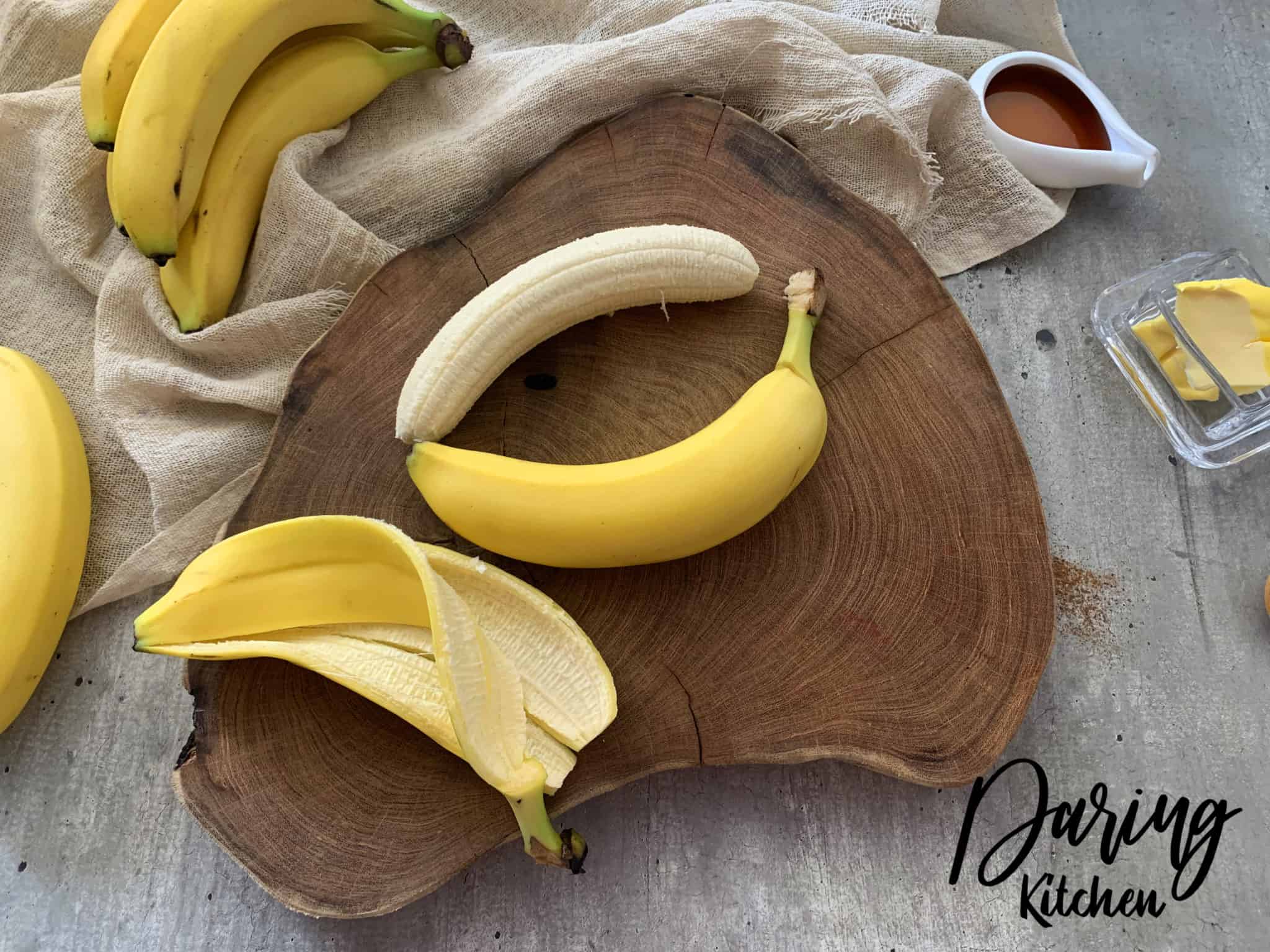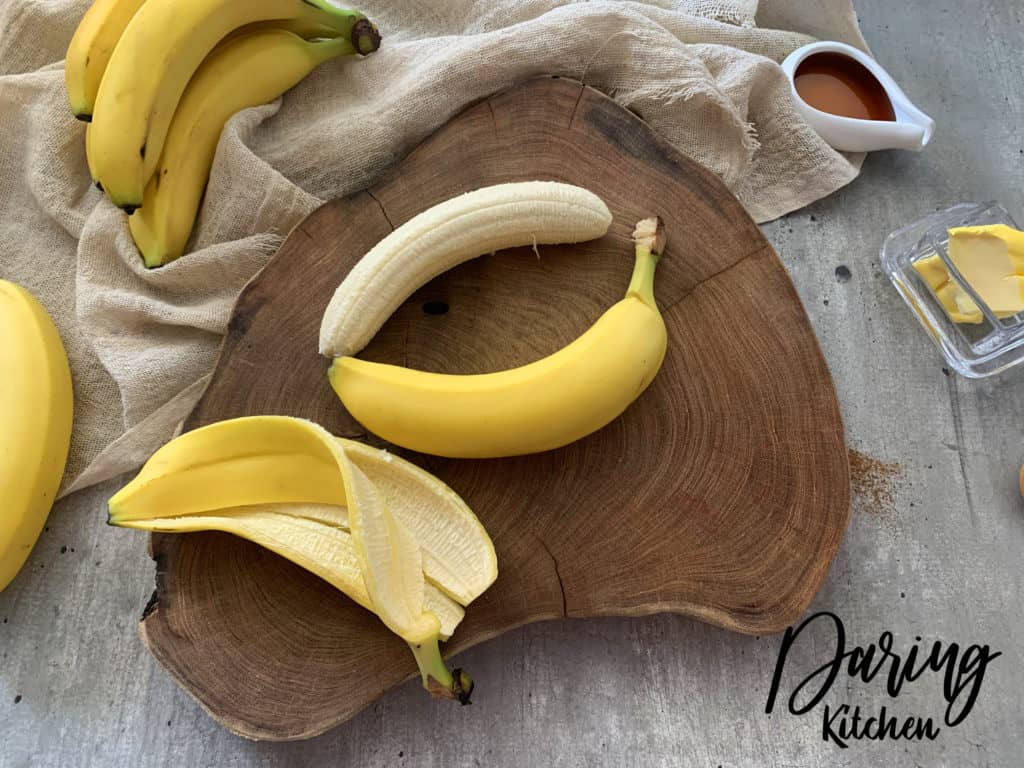 How Do you Make Pan Fried Bananas?
So, let's get down to dessert!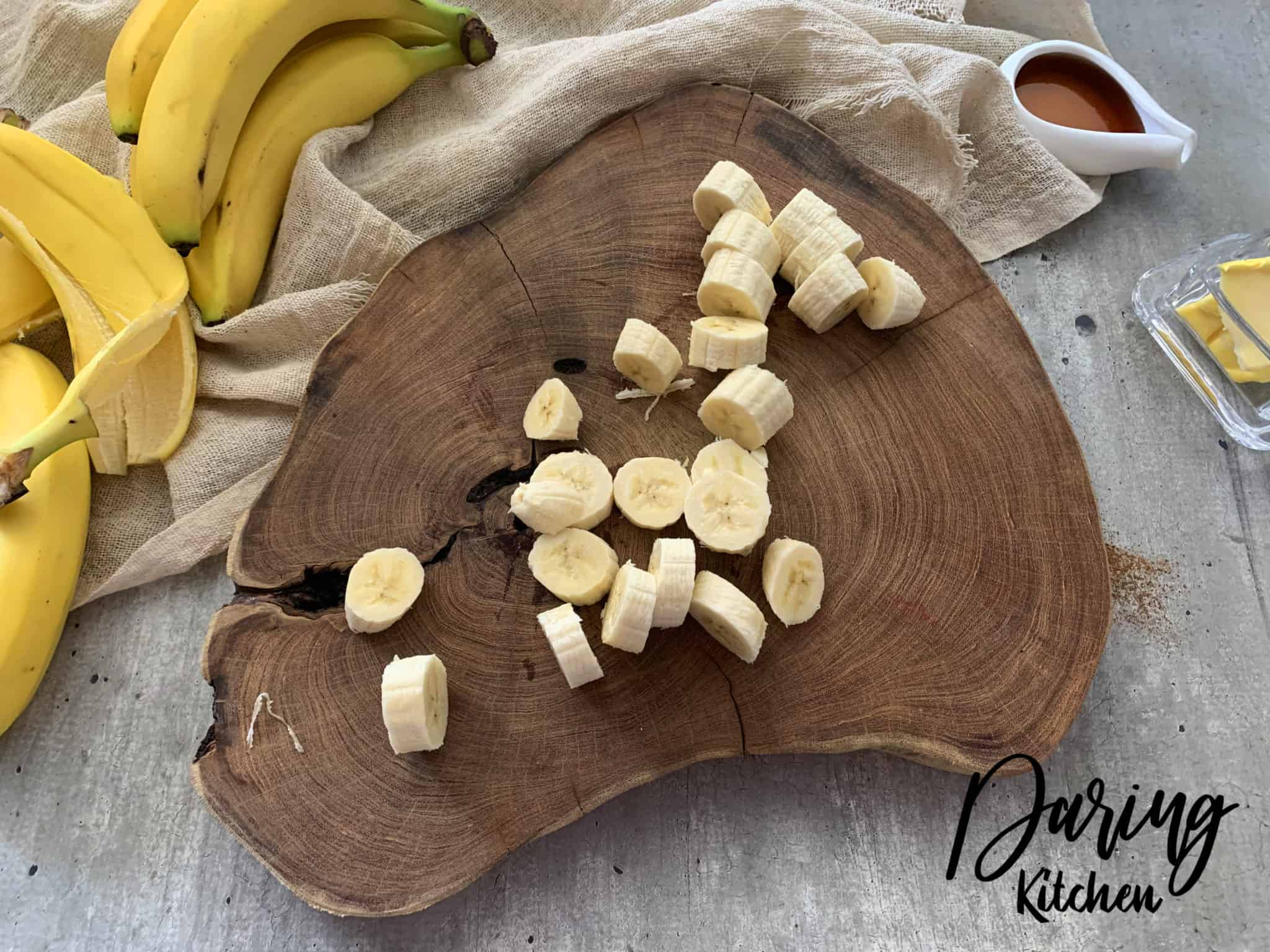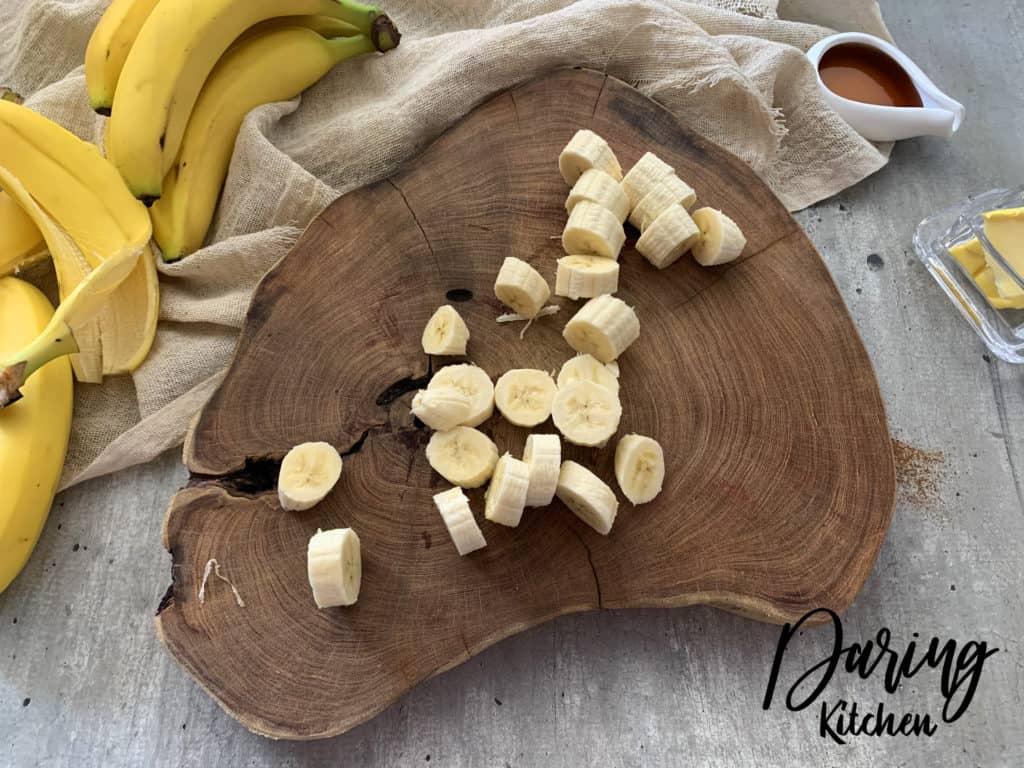 First, slice your bananas into ½ inch pieces.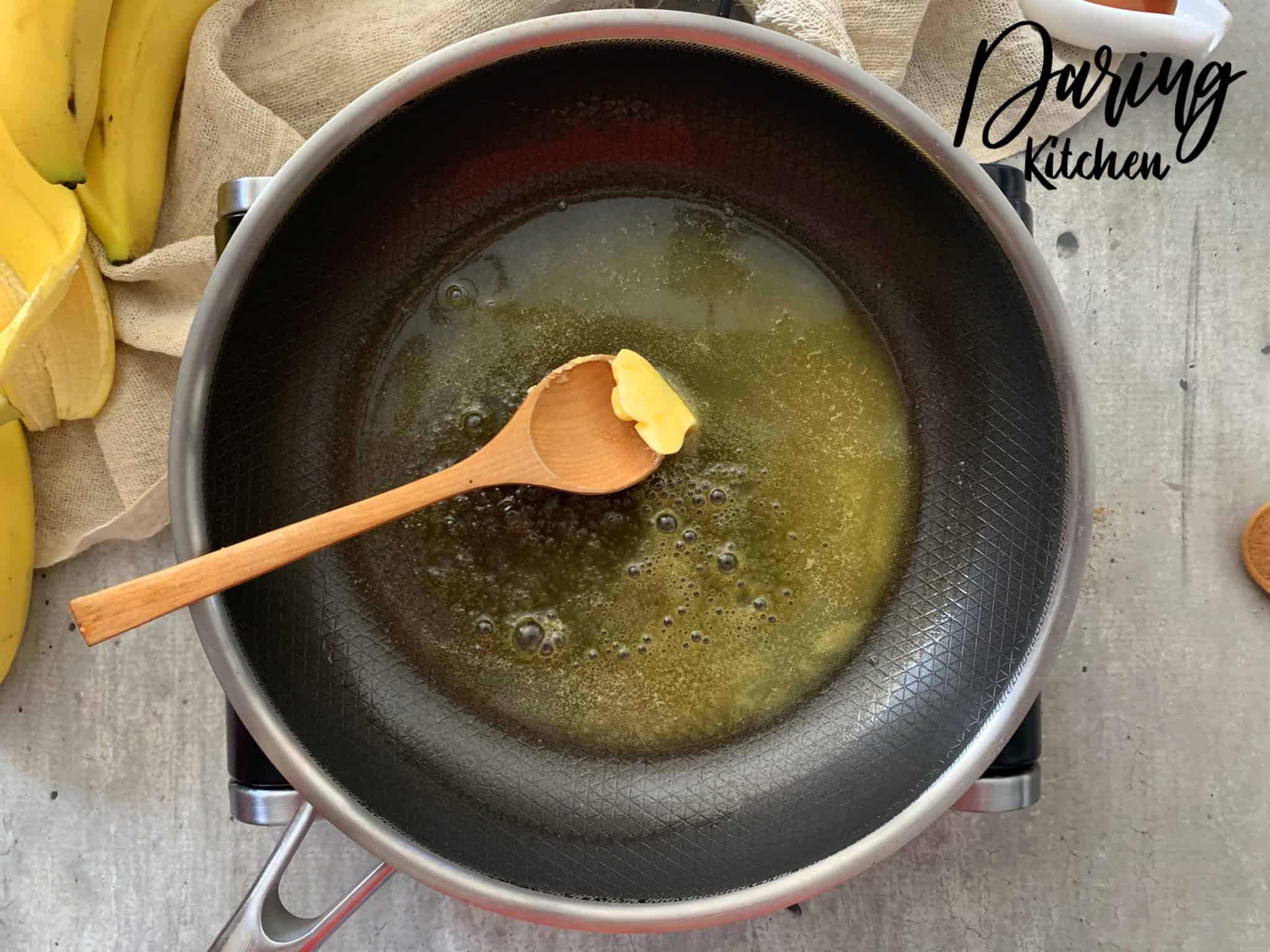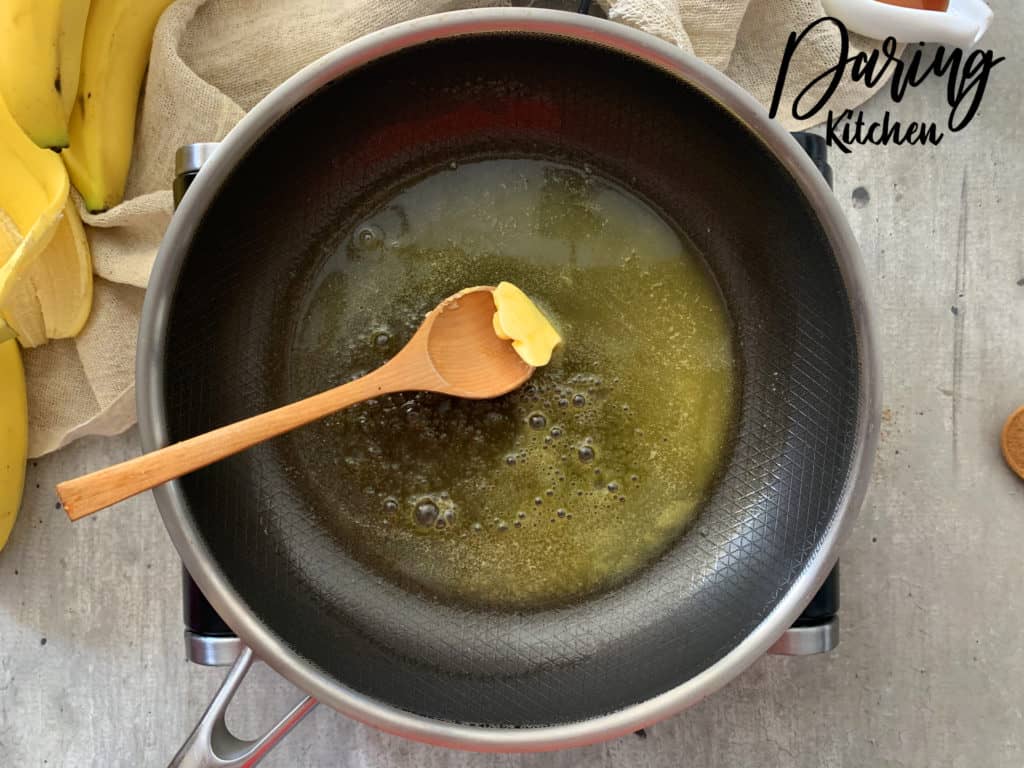 Then, heat a skillet over medium heat. Add your butter as your skillet warms up so that you avoid burning your butter. The same goes if you are using coconut oil.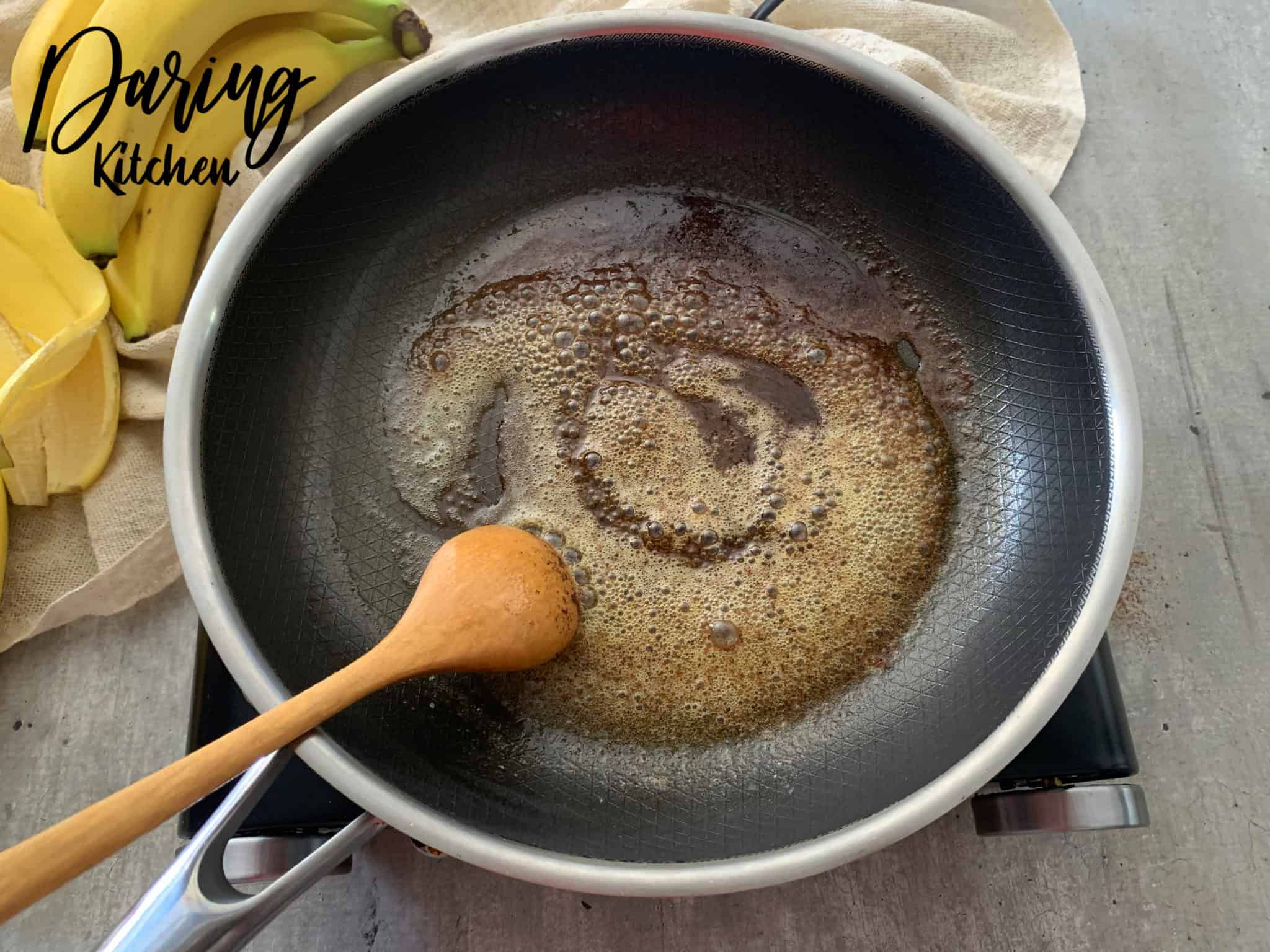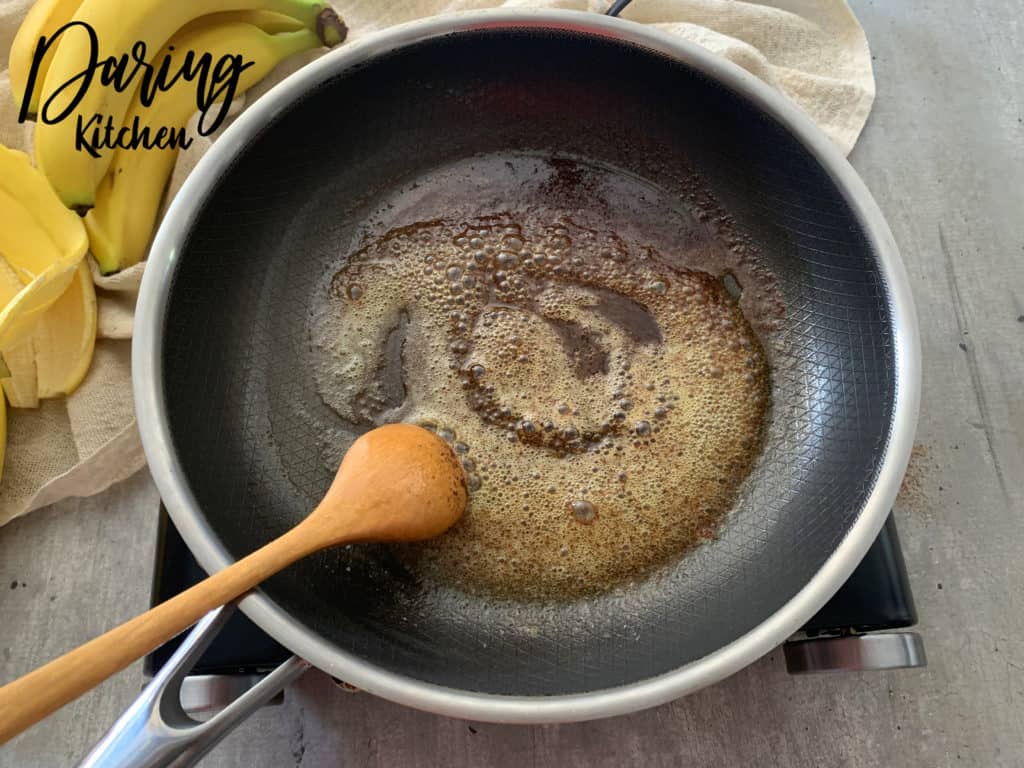 Once the butter melts completely, add in the honey (or maple syrup) and cinnamon. Stir everything together so that the honey dissolves and mixes in evenly. Allow the butter mixture to brown a little bit.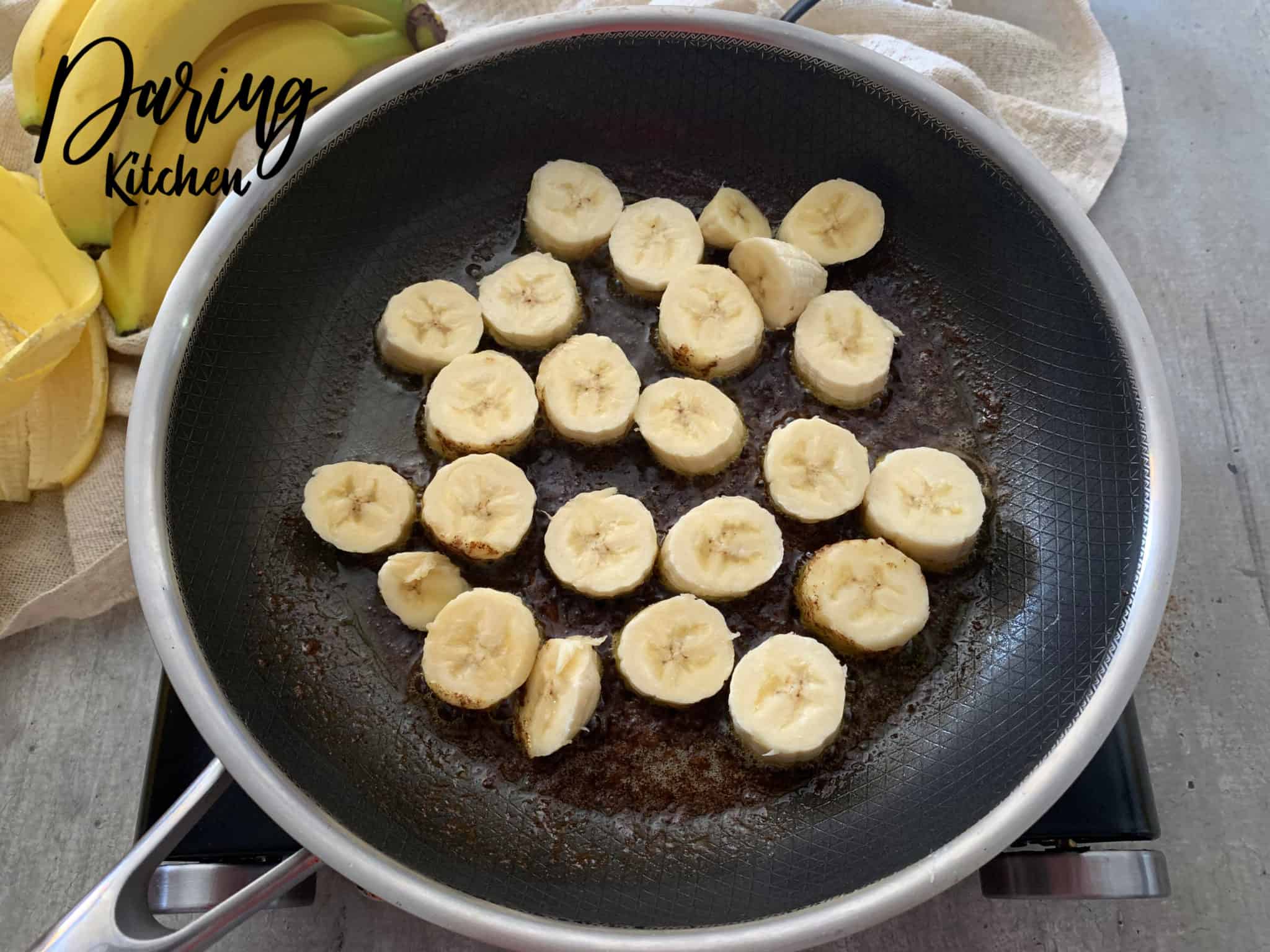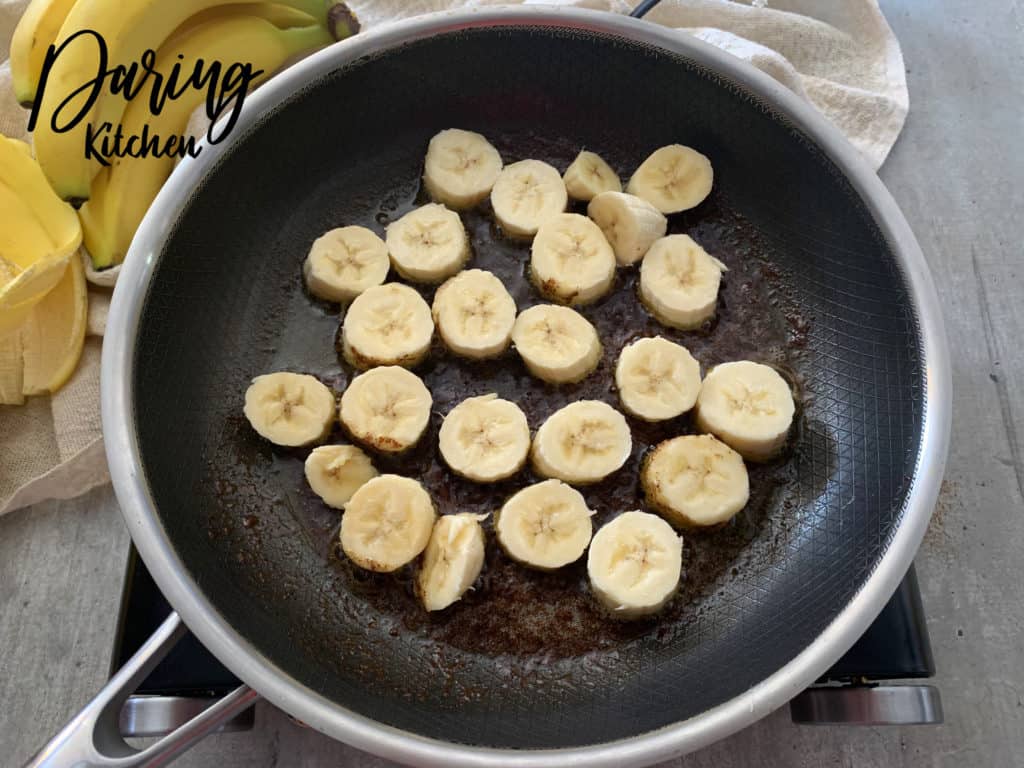 Throw in your bananas and toss with your cinnamon butter sauce. You will need to fry your banana slices on each side for one minute or until each side is golden brown.
When all your bananas are golden brown and caramelized, they're done! Serve warm with whatever toppings or side dishes that you prefer.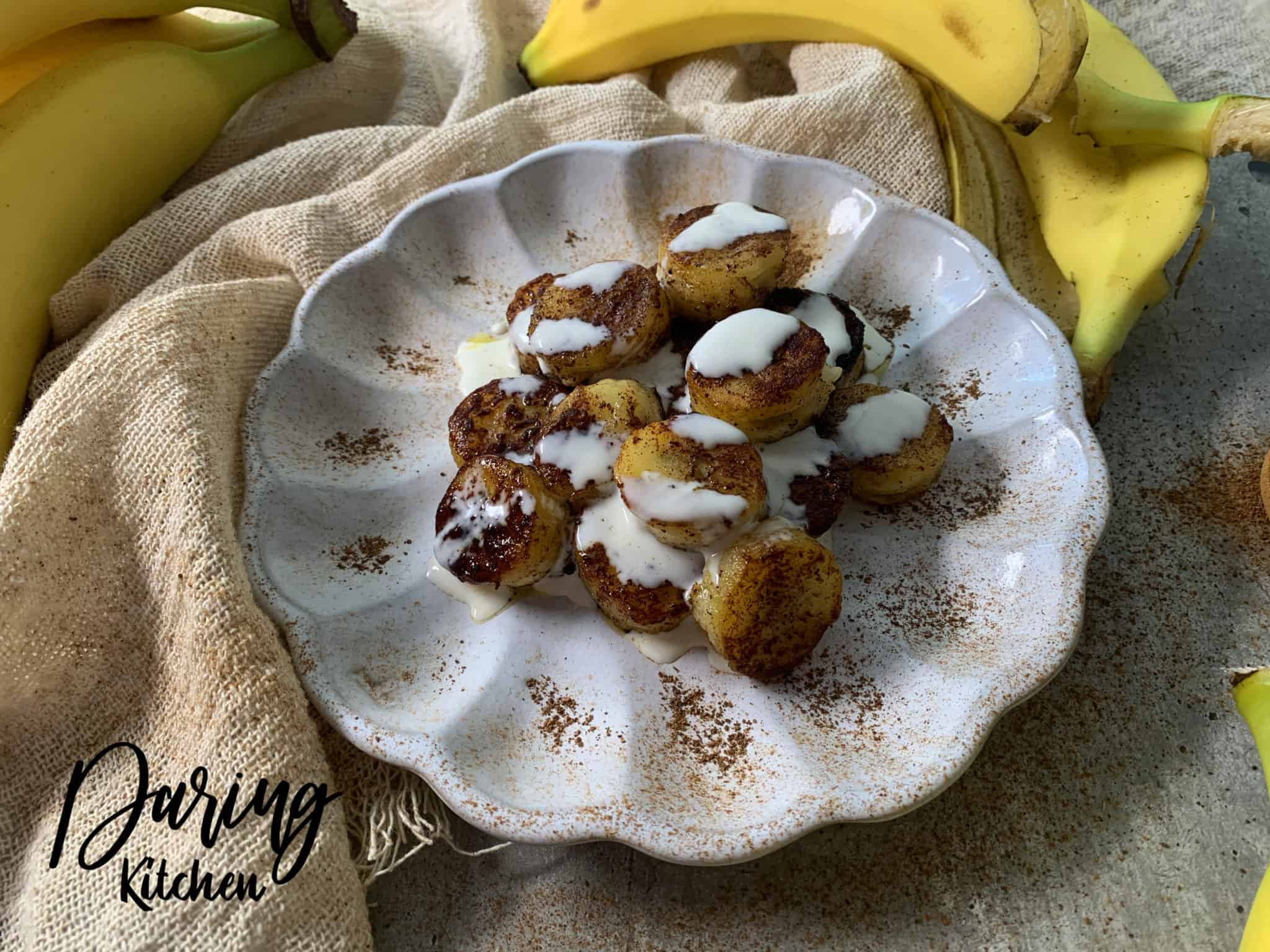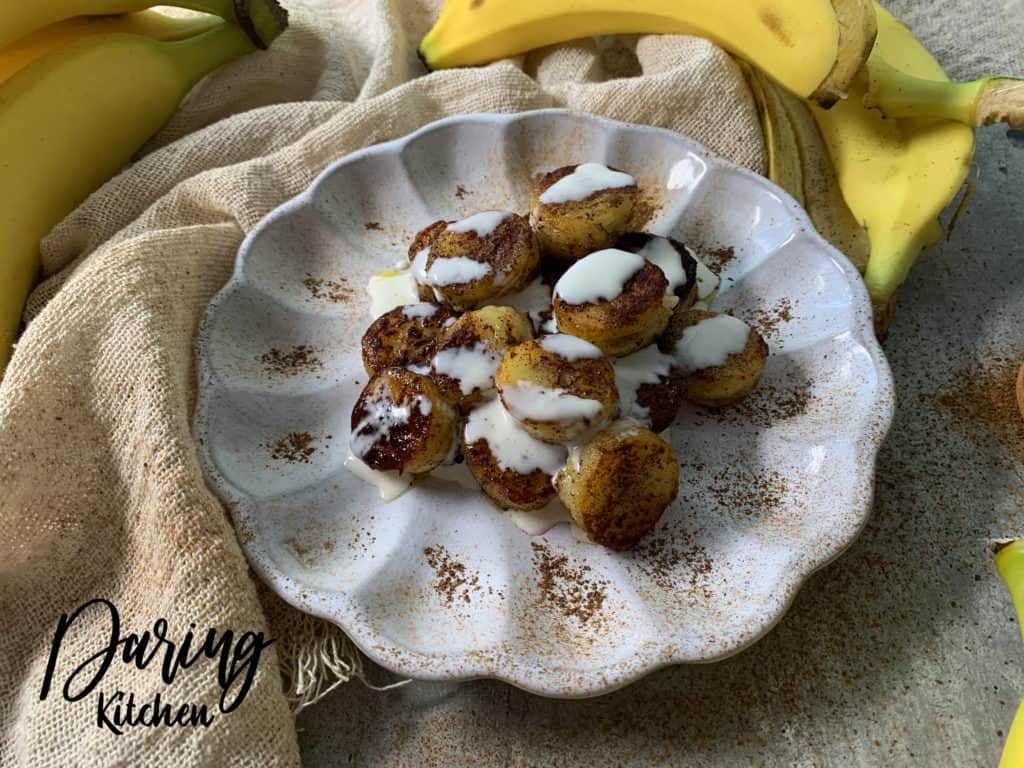 This is truly one of the best banana recipes around, and I hope you feel that way too!
If you try this recipe and love it, don't be shy to leave 5 stars on this recipe. And, if you're searching for more dessert recipes, I have a ton more free recipes on my blog. Don't be shy to check them out!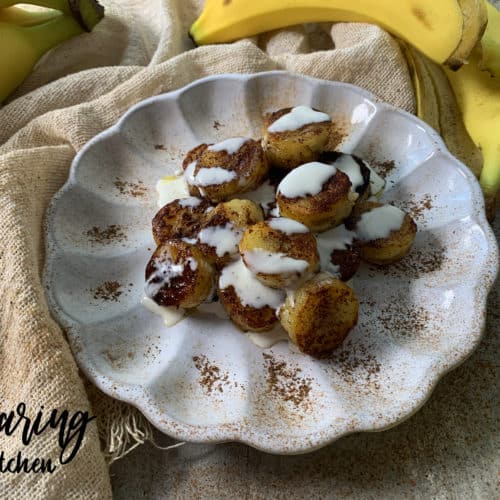 Pan Fried Cinnamon Bananas
4 ingredients and one super simple method - these caramelized bananas are the best treat for any time of the week!
Print
Pin
Rate
Ingredients
2

Bananas

½

tsp

Cinnamon

1

tbsp

Butter

2

tbsp

Honey
Instructions
Cut the bananas into ½ pieces

Melt the butter on a skillet

Add the cinnamon and the honey and stir

Fry the Bananas on the mixture for about 1 minute per side

Add toppings it can be ice-cream, cream or caramel
Nutrition
Calories:
216
kcal
|
Carbohydrates:
47
g
|
Protein:
3
g
|
Fat:
4
g
|
Saturated Fat:
1
g
|
Polyunsaturated Fat:
1
g
|
Monounsaturated Fat:
1
g
|
Sodium:
2
mg
|
Potassium:
441
mg
|
Fiber:
3
g
|
Sugar:
32
g
|
Vitamin A:
81
IU
|
Vitamin C:
11
mg
|
Calcium:
22
mg
|
Iron:
1
mg