Are you looking for a peanut oil substitute? Vegetable oil is a great option, but there are several other peanut oil substitutes that you should try too.
Whether you don't want to spend the money for peanut oil, are out, or are allergic, we've put together a list to help you find the best peanut oil substitute for your needs.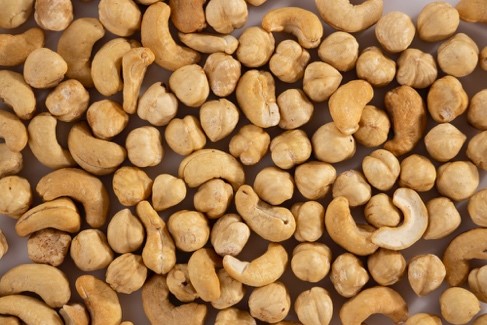 What Is Peanut Oil?
Peanut oil is a kind of vegetable oil that comes from the edible seeds of peanut plants. It's mostly used for cooking purposes, although you can sometimes find it used to make soaps, pharmaceuticals, and aromatherapy products.
There are three types of peanut oil: cold-pressed, refined, and roasted. Cold-pressed peanut oil has a sweet, deep yellow oil that has a pleasant nutty aroma.
Refined peanut oil is lighter in color and has a neutral flavor that doesn't have impurities or allergens. Roasted peanut oil is a more decadent oil with a deep hue and is best used for finishing dishes.
It has a high smoke point (441 degrees F) and a neutral taste, so it's great for deep frying and sauteing food.
Additionally, unlike most other oils, peanut oil doesn't absorb the taste of the food you're cooking. This means you can fry multiple ingredients simultaneously, and they'll all have their unique taste.
Peanut oil is made from mostly good monounsaturated fats, which have been shown to help lower cholesterol and prevent heart disease. One tablespoon of peanut oil has 11 percent of the recommended daily intake of vitamin E.
However, peanut oil does contain large amounts of linoleic acid and small quantities of saturated fat (i.e., palmitic acid). These two fats can cause inflammation in your body and can increase your risk of several diseases if they're consumed too often.
If you store peanut oil in a dry, cool place away from any sunlight, peanut oil can have a long shelf life. Cold-pressed peanut oil can last for a year, and refined peanut oil can last for 18 months.
Is Peanut Oil Healthy?
Peanut oil is a very popular oil that's used around the world. It's a good source of vitamin E, which can help reduce heart disease risk factors. It can also help improve insulin sensitivity and blood sugar in those who have diabetes.
While there are several health benefits to using peanut oil, there are some drawbacks too.
It's high in omega-6 fatty acids and is prone to oxidation, which can increase your risk of certain diseases.
There are so many peanut oil substitutes on the market that you might be better off going with one that has more health benefits and less potential health risks.
The Best Peanut Oil Substitute
Now that you know more about peanut oil and some of its health benefits and drawbacks, let's take a closer look at some of the best peanut oil substitutes you can go with if you're in a pinch or need something different.
1. Canola Oil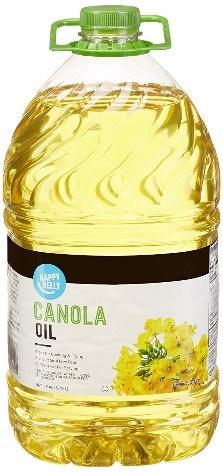 Canola oil comes from the rapeseed plant and is low in trans-fat but high in monounsaturated fat. It's considered to be the richest cooking-oil source of alpha-linolenic acid, which is an omega-3 fat that's been linked to increased heart health.
It has a light flavor and smooth texture with a smoke point of 400 degrees F. It also typically has a low price point, making it an obvious peanut oil substitute.
2. Sunflower Oil

Sunflower oil comes from pressing the seeds of sunflowers. It typically has a light amber color and mild flavor. It's full of monounsaturated fatty acids, phytosterols, vitamin E & K, oleic acid, and low cholesterol.
Sunflower oil is good at emulsifying because it has a smoke point of 446 degrees F and is considered to be a great multi-purpose oil that's safe for use with high temperatures.
3. Grapeseed Oil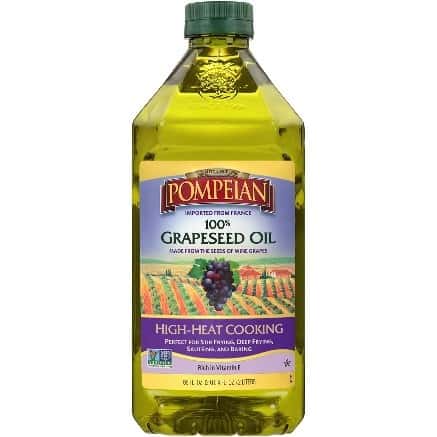 Grapeseed oil is made as a by-product of winemaking and is full of antioxidants, vitamin E, and omega-9 and -3 fatty acids. It contains small amounts of saturated fats and is free from cholesterol.
It doesn't have much of a flavor and has a smoke point of 401 degrees F, which is ideal for sauteing and frying.
4. Vegetable Oil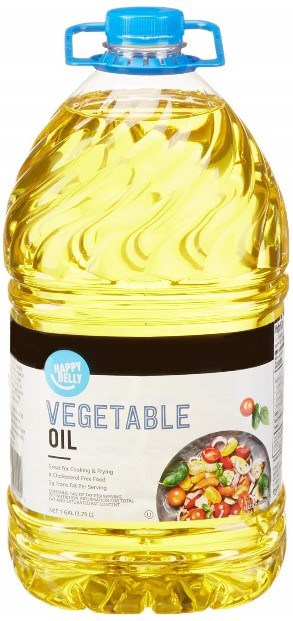 Vegetable oil is a term that describes a blend of oils, such as safflower, corn, canola, and palm oils. It's often used when the oils inside it aren't popular or well-known.
It has a neutral taste and a smoke point of 428 degrees F, making it ideal for cooking at high temperatures and deep-frying.
5. Walnut Oil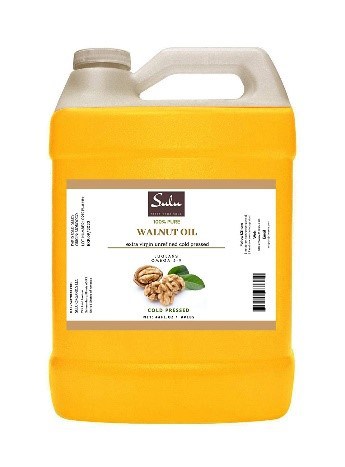 Walnut oil is made from ground up walnuts that have been cold-pressed and dried. It has a rich flavor and thick texture. It's also full of omega-3s and antioxidants and is made from more than 70 percent polyunsaturated fats.
It can become bitter when heated, so it's best to serve it cold or at room temperature, making it ideal for finishing dishes.
6. Almond Oil

Almond oil is a great source of vitamin E and is full of monounsaturated fats.
It has a delicate, nutty taste, making it perfect to finish oil or make sweet dishes. With this being said, it does have a smoke point of 421 degrees F, so that it can be used for baking and pan-frying.
7. Safflower Oil

Safflower oil is made from the seeds of the safflower plant, a relative to sunflowers. This oil has a light color, is flavorless, and doesn't solidify when stored at cool temperatures.
It's full of unsaturated fatty acids and has a high smoke point (511 degrees F), making it perfect for searing, sauteing, and deep-frying.
Conclusion
You can use several oils as a peanut oil substitute, including almond, vegetable, canola, and sunflower oil. There's no doubt that you won't have any trouble finding at least one of these peanut oil substitutes at the grocery store because most of them are widely available.
People Also Ask
Below you'll find some of the most asked questions in terms of peanut oil and what it's used for.
Can You Make Peanut Oil?
Yes, you can make peanut oil at home. All you do is place peanuts in a bowl full of warm water. The water should have been previously boiled. Let the peanuts soak for about 15 minutes.
Drain the water from the peanuts and blend them in a blender until they're smooth. Take a fine sieve and strain the blended peanuts a few times to separate the oil from the ground peanuts. The peanut oil should be clear.
Is Peanut Oil Good for Hair?
Peanut oil can help reduce protein loss, thicken hair, and add moisture to split ends while regenerating damaged hair. It can also help reduce flaking of the scalp or dandruff.
Peanut oil is also a good source of vitamin D, which promotes lustrous and healthy hair.
What is the Best Oil for Baking Cakes?
Canola oil is, without a doubt, the best oil for baking cakes. It's a preferred oil for baking cakes because it has a neutral flavor compared to other oil types. It also has a lighter flavor so that it won't impact the texture and flavor of the cake.
Why is Peanut Oil Bad for You?
The omega-6 fatty acids found in peanut oil can be harmful to you if your diet already consists of too much of this fat. Most Americans already have a diet full of omega-6 fats, which are found in many pre-packed foods, fast food, and vegetable oils.
What Is Peanut Oil Used for?
Peanut oil is full of monounsaturated fats and low in saturated fats. It's believed that this helps prevent heart disease and lowers cholesterol. Studies done in animals suggest that peanut oil can even help reduce the fatty build up in blood vessels.