This no-bake energy bar recipe features creamy coconut layers and the ripest figs you can find. They make a fantastic snack or dessert. Did I mention they're vegan too?
The Best Vegan Raw Energy Bars
There are tons of energy bars out there. Walking down the grocery store aisle, it seems like there are endless energy bar options. But, most are not cheap. And, many produce a lot of waste from their plastic wrappers.
Don't get me wrong - I love energy bars! They are one of the best snacks,  light meal replacements, or even desserts! They have all the fats, carbs, and protein you need to power up. Plus, they are healthy and can satisfy your sweet tooth.
I have experimented with making energy bars many times. Often I find energy bar recipes to be pretty boring and all look the same! I wanted to create something delicious and gorgeous on the table. Something that looked and tasted like a fabulous dessert, but without all the processed sugar and guilt.
With my ambitious kitchen spirit, I created just that!
These vegan energy bars have all the ingredients you need: fibrous oats, nutrient-dense figs, and creamy vegan coconut cream. With a beautiful sliced fig decoration, these are more than just energy bars. They are also a gorgeous dessert!
Did I mention this is a NO-BAKE recipe? Yes, all you need to do is prepare your tray of bars and throw it in the fridge. Once everything sets, they are ready to eat!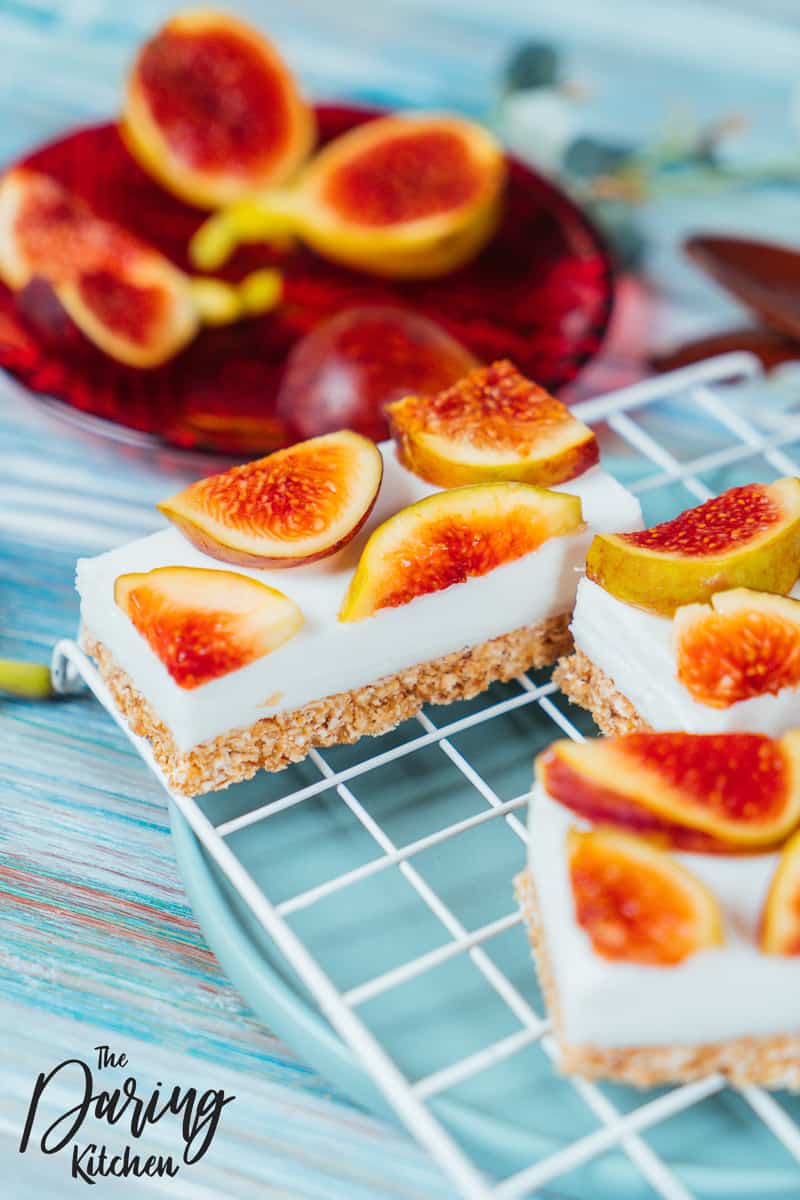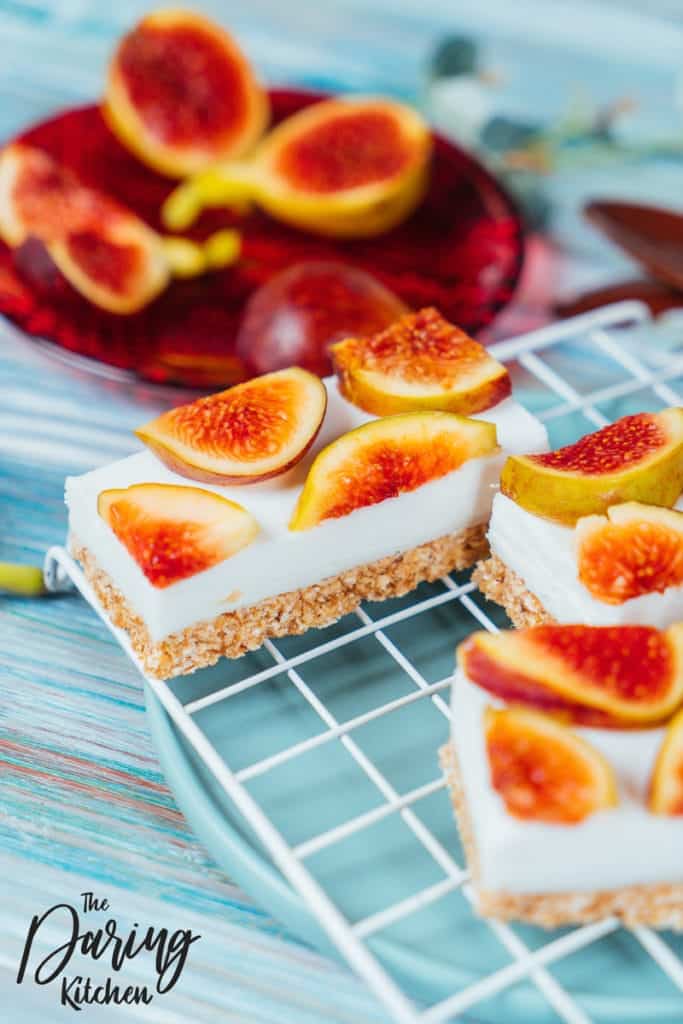 Totally Refined Sugar-Free
What I adore about the recipe is that it does not have any processed sugar whatsoever. You heard that right - this recipe is sweetened with just two ingredients: agave syrup and fig paste!
Figs are a key component of this recipe. Not only do they make an elegant decoration, but they also sweeten the oats perfectly. Also, they add more fiber and vitamins, like potassium and calcium, to the energy bars. By using fig paste, the oats stick together easily, creating that classic texture you would find in a granola bar.
It doesn't stop there! The velvety coconut cream layer features agave syrup, a naturally-derived sweetener. It has a mild flavor, letting the coconut shine. It's always best to choose raw agave syrup, as this guarantees your agave syrup is as minimally processed as possible.
So How Do you Make Fig Paste?
As I just mentioned, fig paste is what gives sweetness and cohesion to the oat layer. But, what is fig paste? And, how do you make it?
It is incredibly simple. Fig paste, much like fig jam, is made of fresh figs and a sweetener if you like. The figs alone have a ton of natural sweetness. This does vary on the kind of figs you use. In this recipe, I used brown turkey figs. They have such pretty and pink flesh. Also, they had enough sweetness to make a paste without any added sugar.
You can of course buy fig paste. But, it is very easy to make at home! It only takes 3 steps:
Select the ripest figs you can find

Trim and peel them

Puree them in a food processor or blender until smooth
That's it!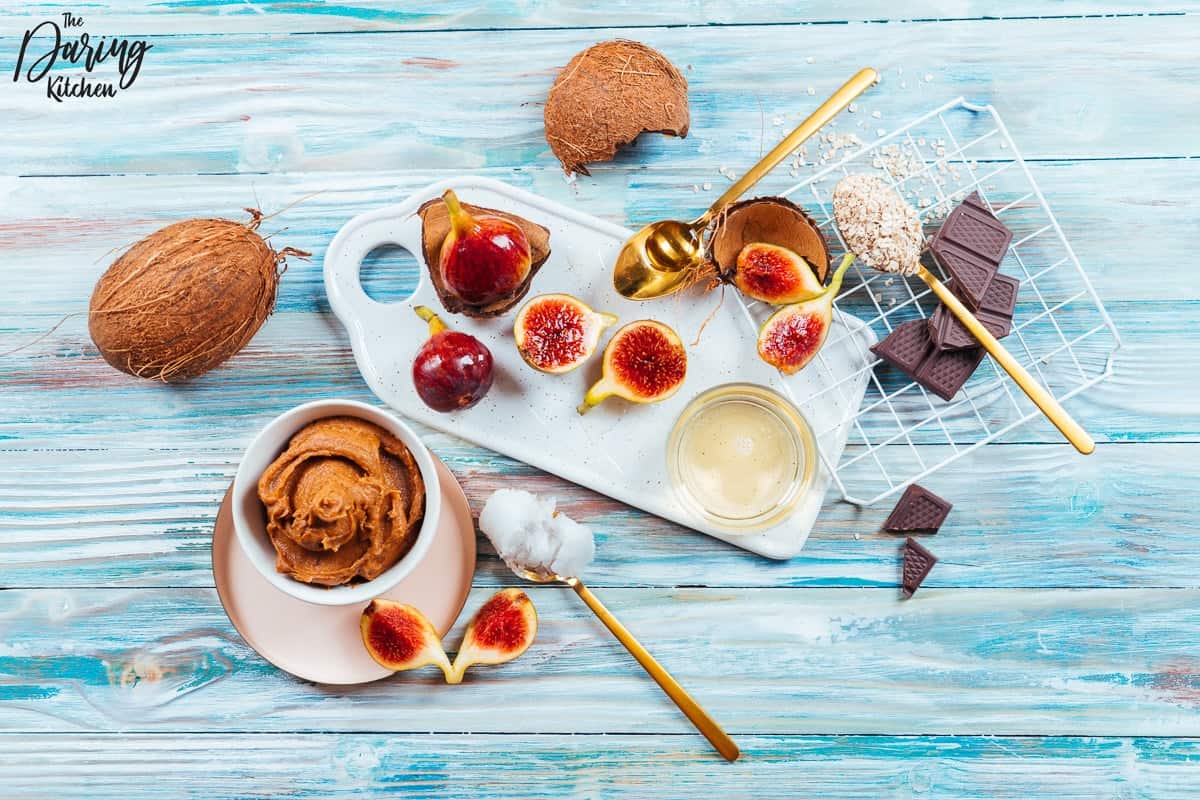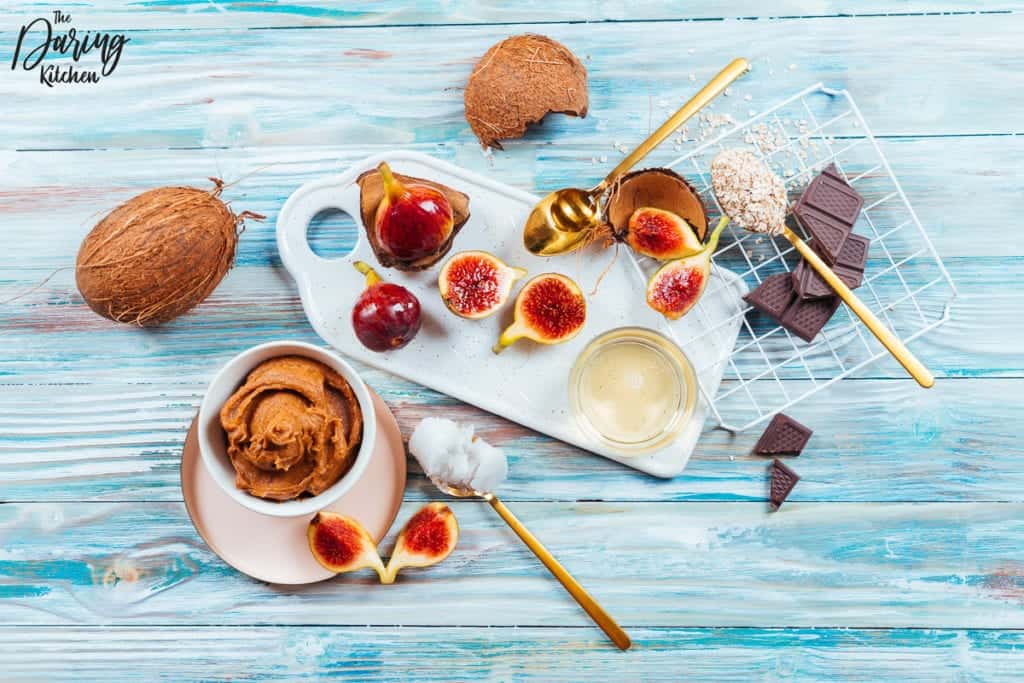 How to Make Vegan Raw Energy Bars Step by Step
There are a few key steps to making these homemade raw energy bars. For appliances, you will need a blender/food processor, mixing bowl, and a square non-stick baking pan.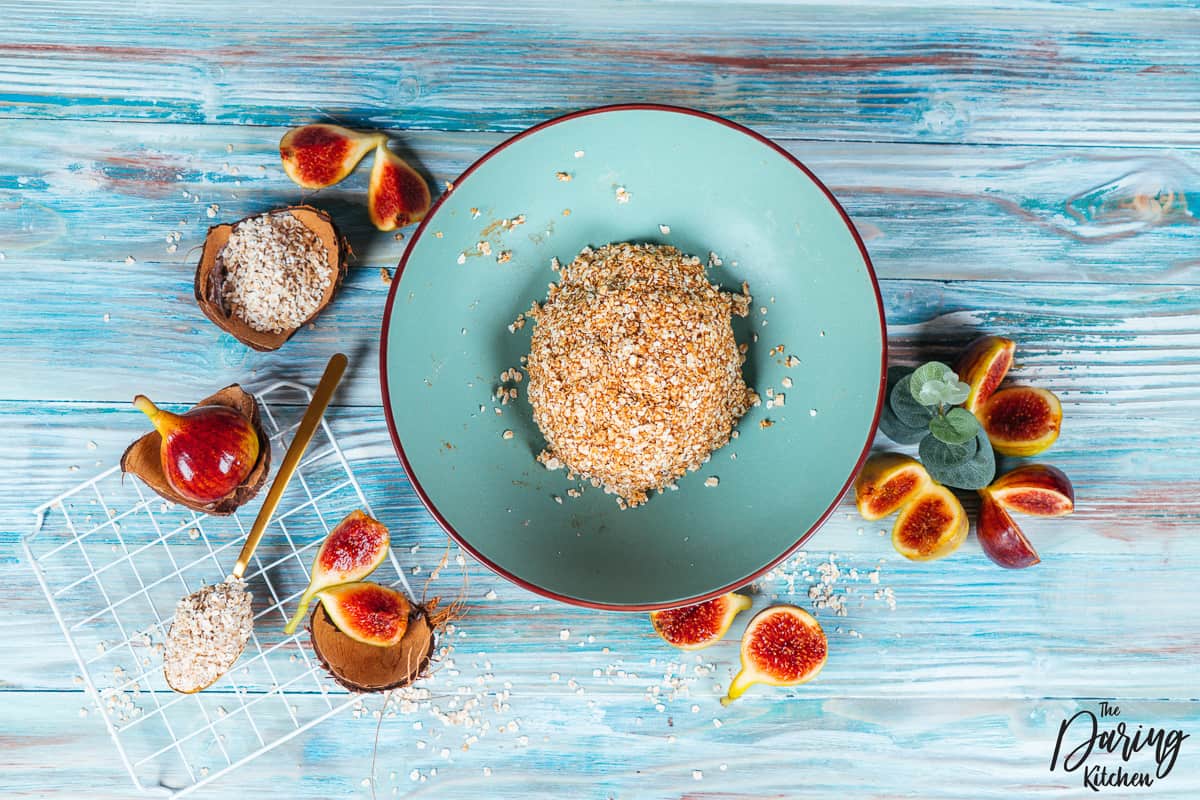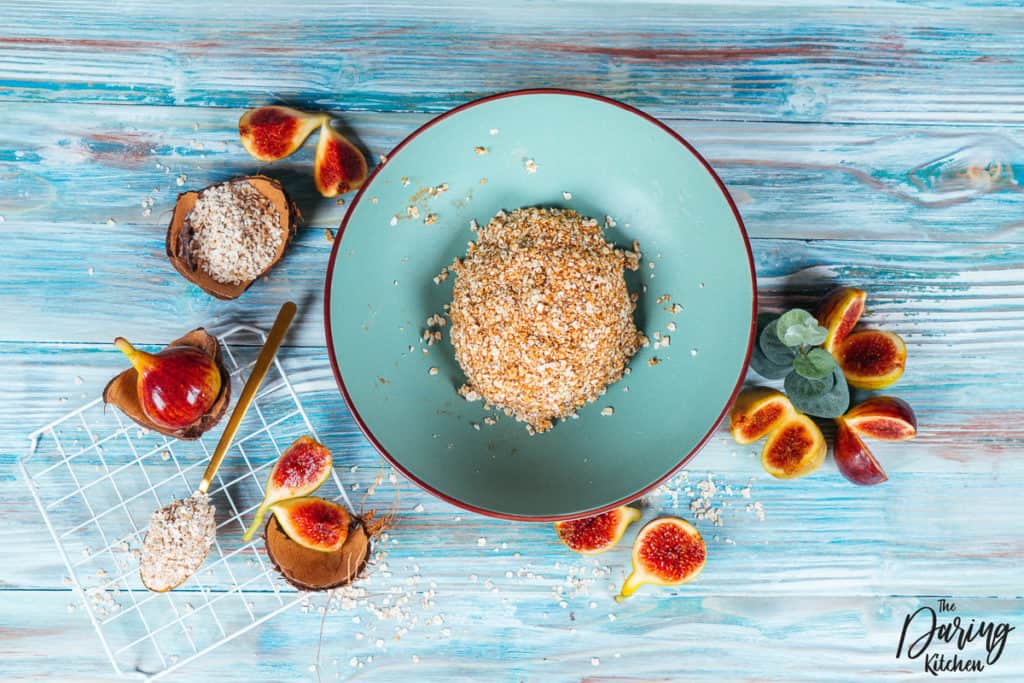 First, you will prepare your base. Using a large bowl, pour in your 2 cups of oats. If you have yet to make your fig paste, it is time to do it now. If you bought some or made it ahead of time, then add 2 cups of paste to the oats. Mix together until the oats and paste are evenly incorporated. It will be pretty sticky!
Using a water bath or a microwave, liquify your coconut cream. Once it has a thin consistency, pour it into a blender. Then, add in your coconut milk, agave syrup, and vanilla extract. Blend everything until it becomes it is even and creamy.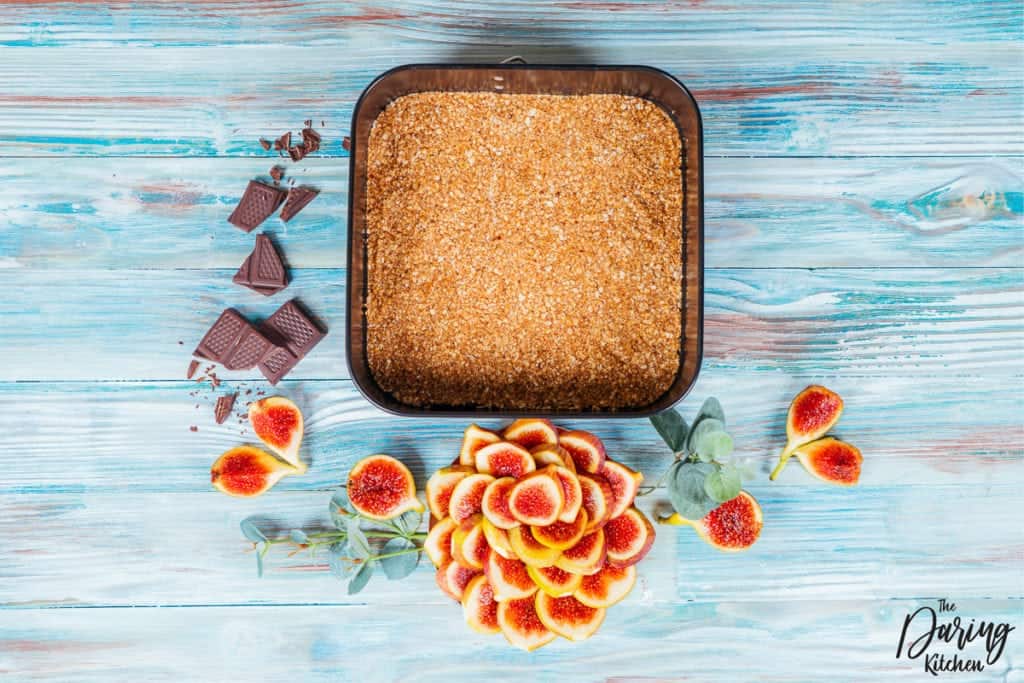 Now, it's time to assemble! With your baking pan, add in your oat-fig paste mixture. Press it down so that it creates an even layer. Then, carefully pour your coconut cream mixture on top of it. With a spatula, spread the cream so that it is level.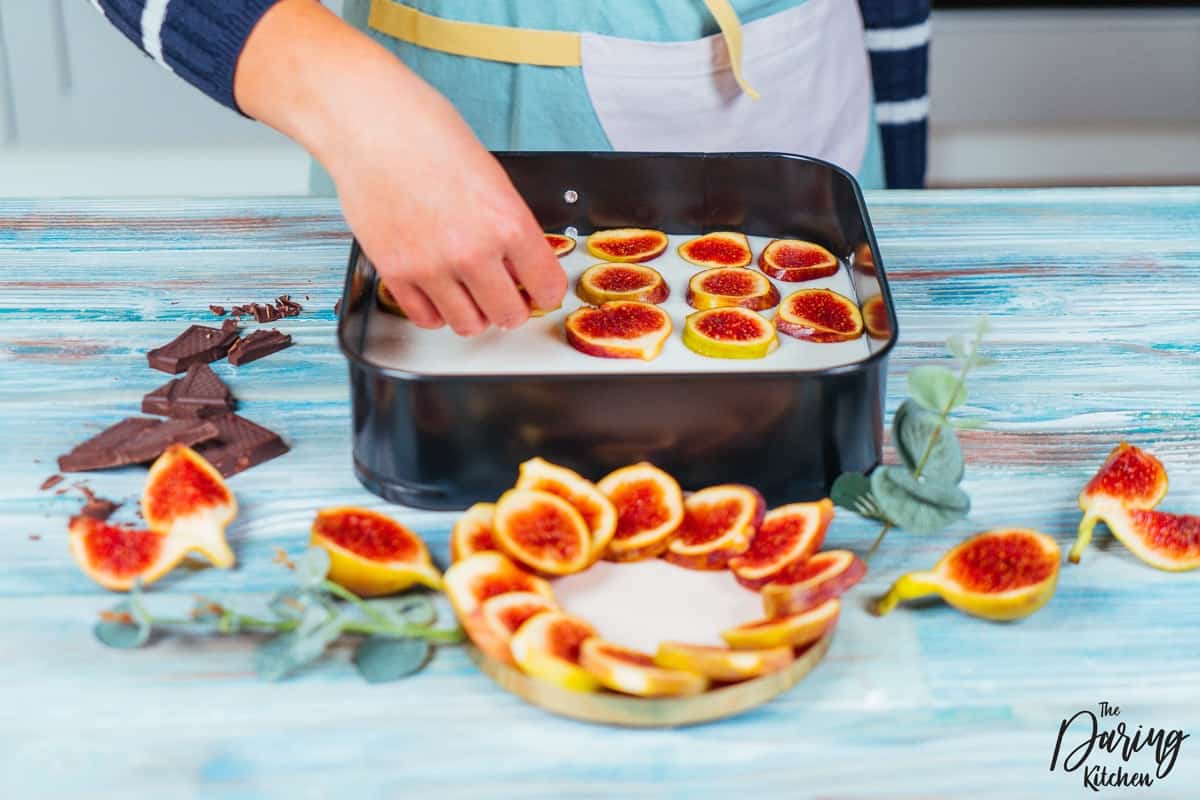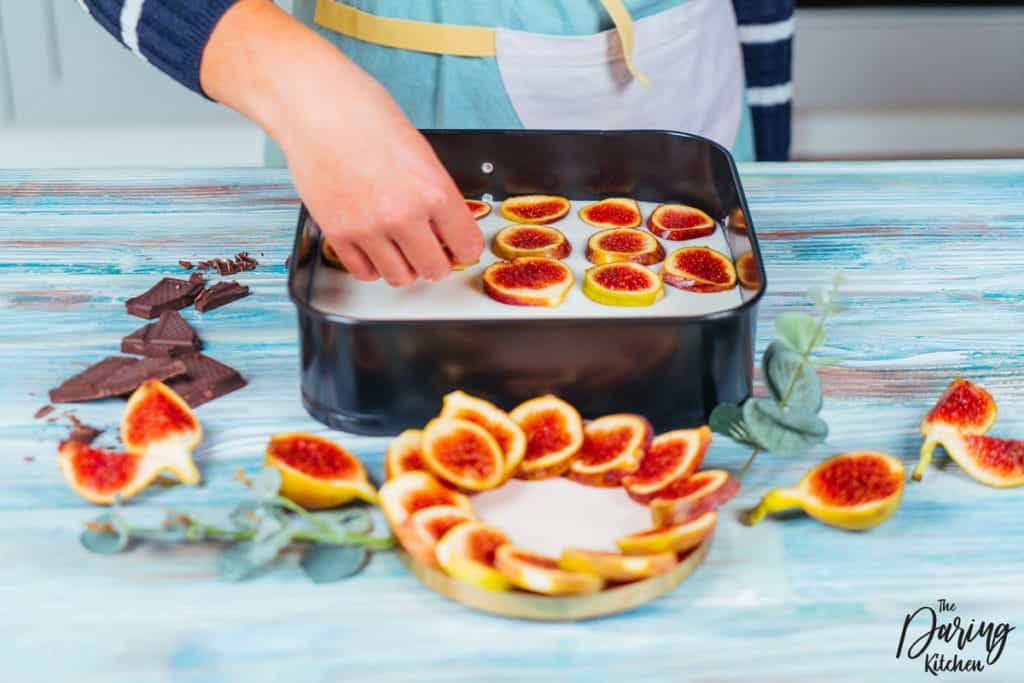 Time to decorate! Cut up a few super ripe figs (if you have not eaten them already!) into thin slices. Layer them in rows across the coconut cream layer. Then, place it in the refrigerator for 3-4 hours, or until everything is set.
When the fridge time is up, you can serve these with your favorite drizzle. Dark chocolate or raw honey are my favorites! If you are using these as meal prep, you can now cut them how you like and store them in the fridge. They will last up to a week!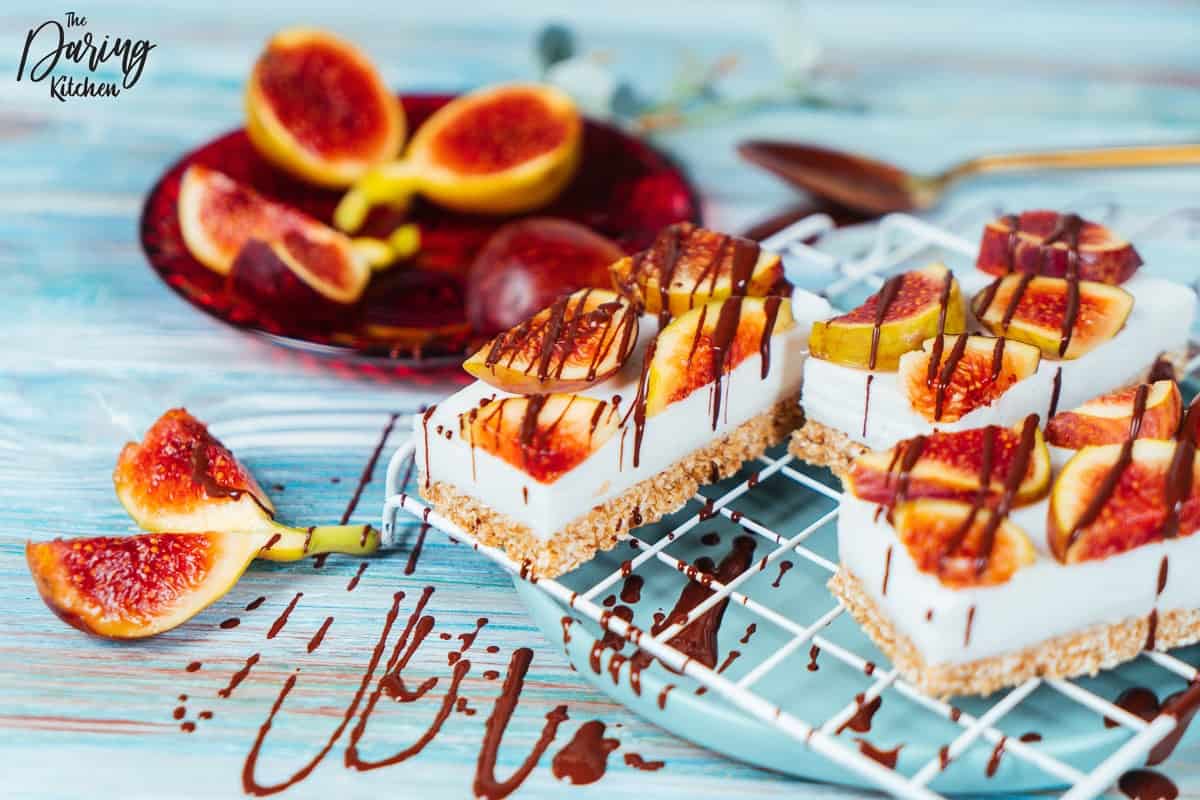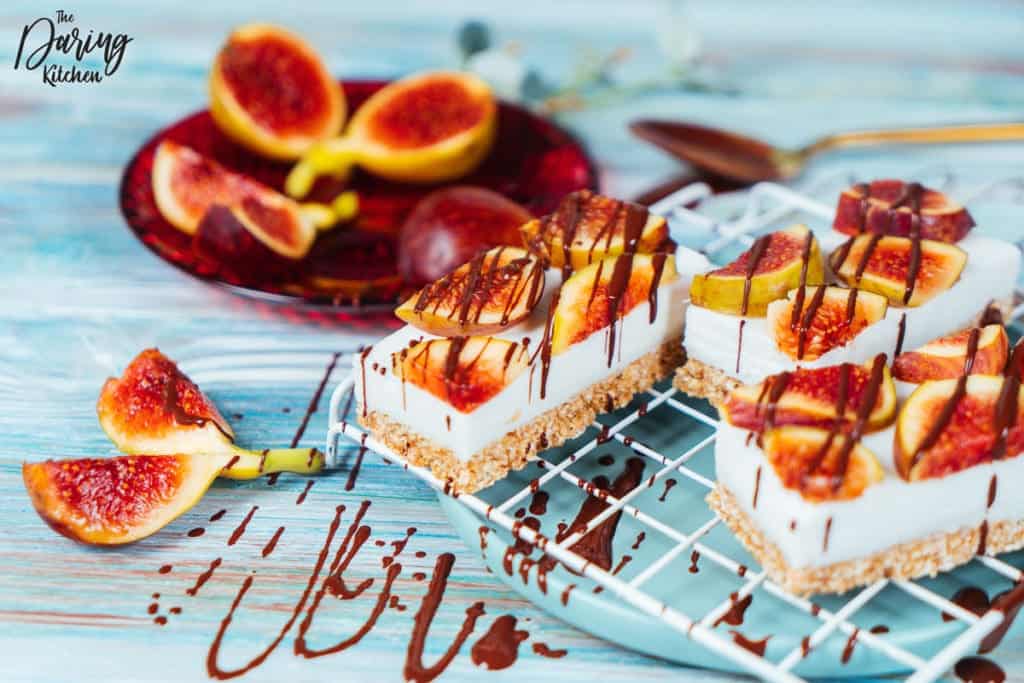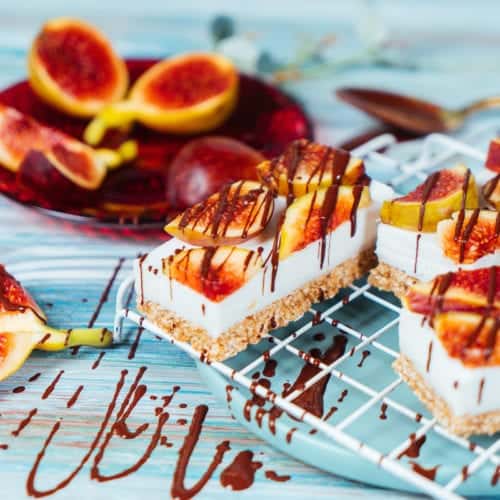 Raw Energy Bars With Fresh Figs
With no oven necessary, these vegan raw energy bars are an easy and healthy way to satisfy your sweet tooth!
Print
Pin
Ingredients
2 ⅔

cups

Oats

fine

2

cups

Fig Paste

14

fl oz

Coconut Milk

full fat

14

fl oz

Coconut Cream

4

oz

Agave Syrup

2

tbsp

Vanilla Extract
Instructions
Prepare the fig paste by peeling the figs and blending them together. Add the fine oats to the fig paste to create the dough.

Melt the coconut cream using water bath until it has turned into liquid. Add the liquid coconut cream, coconut milk, agave syrup and vanilla extract to a blender. Blend until the mixture is like a soft cream.

In a square cake pan spread the dough. Spread the cream evenly on top and arrange the fig slices.Refrigerate for about ¾ hours.

Once the dessert is ready, cut into rectangular pieces. Drizzle with melted dark chocolate.
Nutrition
Calories:
472
kcal
|
Carbohydrates:
46
g
|
Protein:
7
g
|
Fat:
31
g
|
Saturated Fat:
26
g
|
Polyunsaturated Fat:
1
g
|
Monounsaturated Fat:
2
g
|
Sodium:
12
mg
|
Potassium:
522
mg
|
Fiber:
6
g
|
Sugar:
20
g
|
Vitamin A:
84
IU
|
Vitamin C:
3
mg
|
Calcium:
50
mg
|
Iron:
4
mg