Any chef or home-cook knows the frustrations associated with being in the middle of a recipe and discovering that you don't have all the ingredients you need!
In this article, we're covering an important skill for any home-cook – substituting ingredients. Specifically, we're focusing on sage, the ever-popular herb found in so many recipes.
Sage, or Salvia officinalis, is a perennial that was originally native to the Mediterranean region. It is known for its hard stems and grey-blue leaves. It has been used medicinally and for culinary purposes for centuries. We'll focus on the latter in this article.
Sage has a strong, distinct taste. Its readily identifiable taste is perhaps to what it owes its immense popularity. Sage is often described as having a sharp, earthy taste, which also has notes of pepper, mint, and citrus.
Dried vs. Fresh Sage
As with most herbs, sage is popular in both its fresh and dried form. Also as is the case with most herbs, dried sage has a stronger, sharper taste than fresh sage.
This is because the sage has been dehydrated, packing more flavor into a smaller area. In most recipes, you can substitute one tablespoon fresh sage for 1 teaspoon dried sage, or vice versa.
Sage is primarily used as a method of flavoring dishes, unlike certain other fresh herbs which might act as an ingredient in a dish unto themselves.
Fresh sage is often considered unpleasant to eat fresh due to its rough, fuzzy texture.  For this reason, dried sage is generally preferred for most dishes, as it gives a dish the classic sage flavor without the awkward texture. That being said, both dried and fresh are popular in many dishes.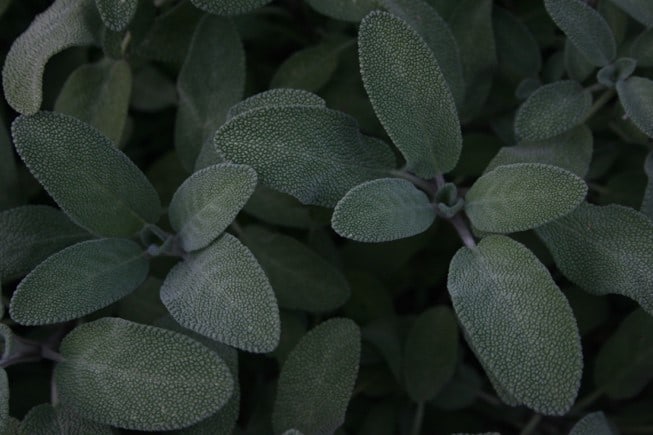 What is Sage Used For?
Sage has been used for culinary and medicinal purposes for centuries. Of course, this article is focused on the culinary aspect.
Due to its sharp taste, sage tends to work best in dishes that have strong flavors, so as not to be overwhelmed by the distinct taste of the sage. Sage is often added early in a dish, so that it can be cooked or fried, which acts to mellow the sharp flavor.
Sage is popular for all use in all sorts of recipes, including breads, pastas, meat marinades, and even in cocktails!
Sage Alternatives
Sage is an extremely popular herb. So popular that you may find that you have run out when you need it most! In this section, we're helping you avoid this annoying problem, by taking you through the top sage alternatives.
Please note that each alternative has its own unique taste and texture. As a result, you'll have to consider their application to each recipe individually. Have fun with it, experiment with different combinations, and find the one that works best for you.
Thyme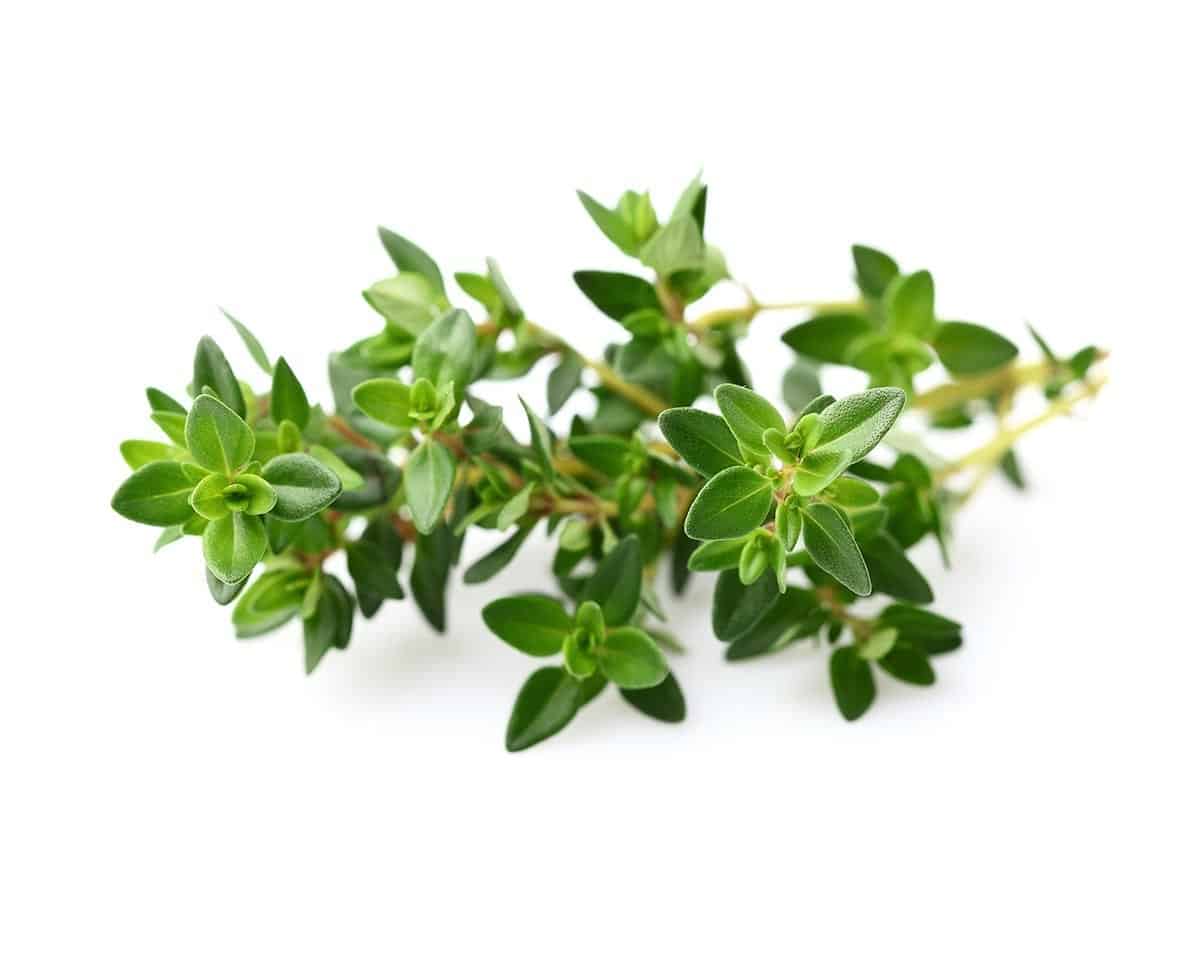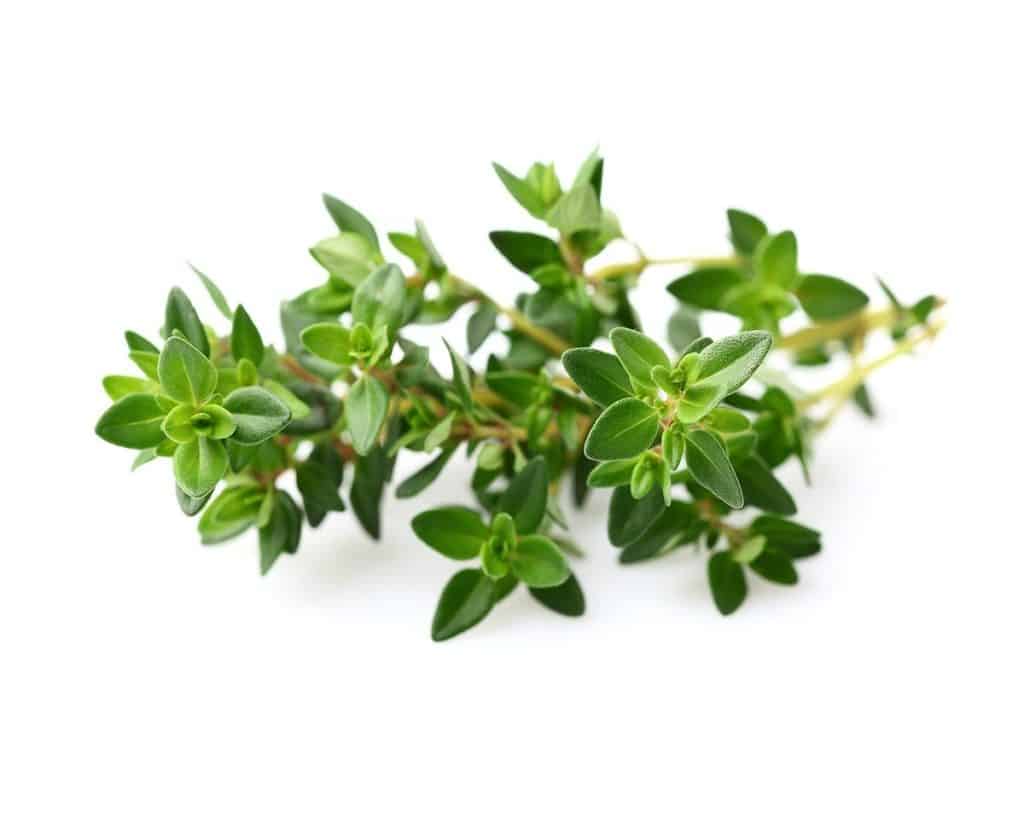 Our first alternative is another popular herb – thyme. Thyme has a taste profile that is actually quite similar to sage. It has a sharp, earthy taste, and it also contains notes of mint and citrus. Thyme and sage are often used in similar dishes and in similar cuisines, which makes them suitable substitutes for each other.
Try subbing thyme for sage in meat marinades, in pastas, in baking, and more! It has a slightly more mellow flavor than sage, so you might even find that you like it better. Sub in equal amounts for best results.
Rosemary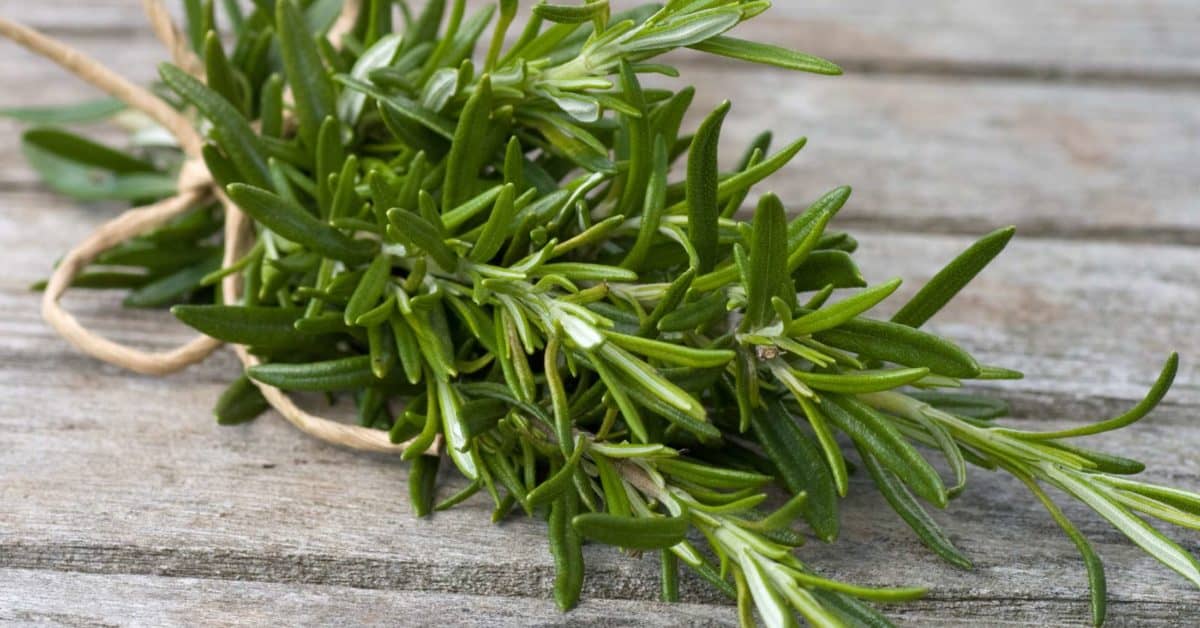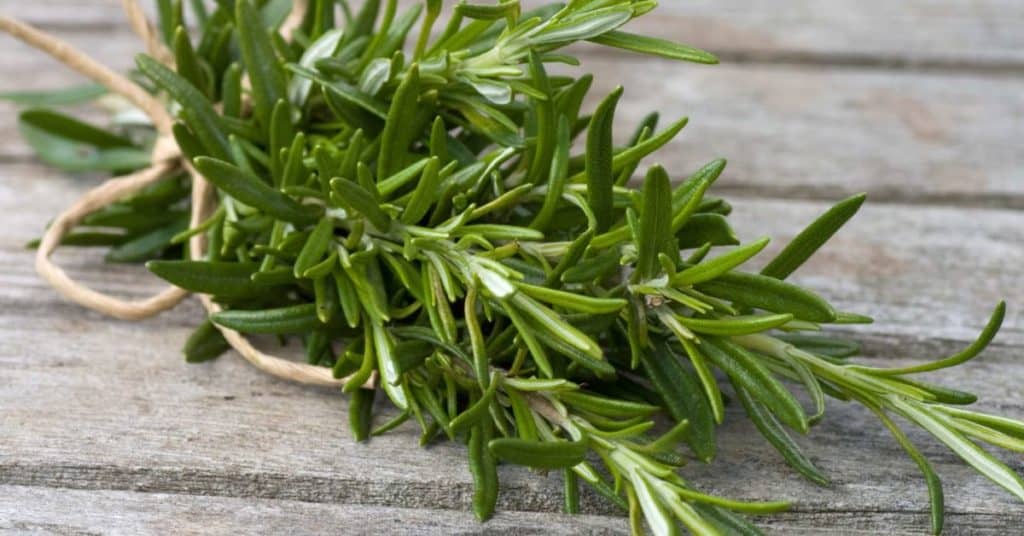 Next up, we've got another herb that rivals sage in popularity – rosemary. Rosemary, like sage, has a sharp, intense flavor, that you'll definitely notice in a dish. Its taste profile is not exactly like sage, but it does share some similarities.
Rosemary's most distinct flavor is of "pine", but it also has strong notes of citrus, some notes of mint, and an earthy flavor overall.
Rosemary is probably best known for seasoning meats, but you'll find it in many other dishes too. We think that it's best fresh!
You can substitute for sage in roughly equal amounts, because both of these herbs are quite noticeable.
Marjoram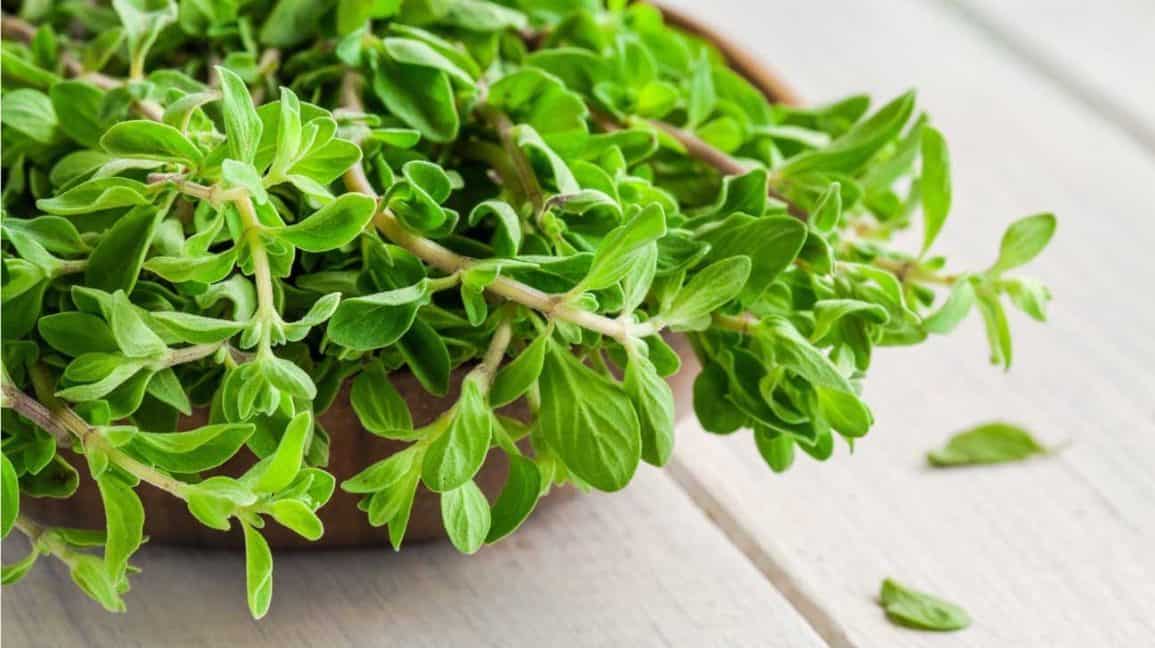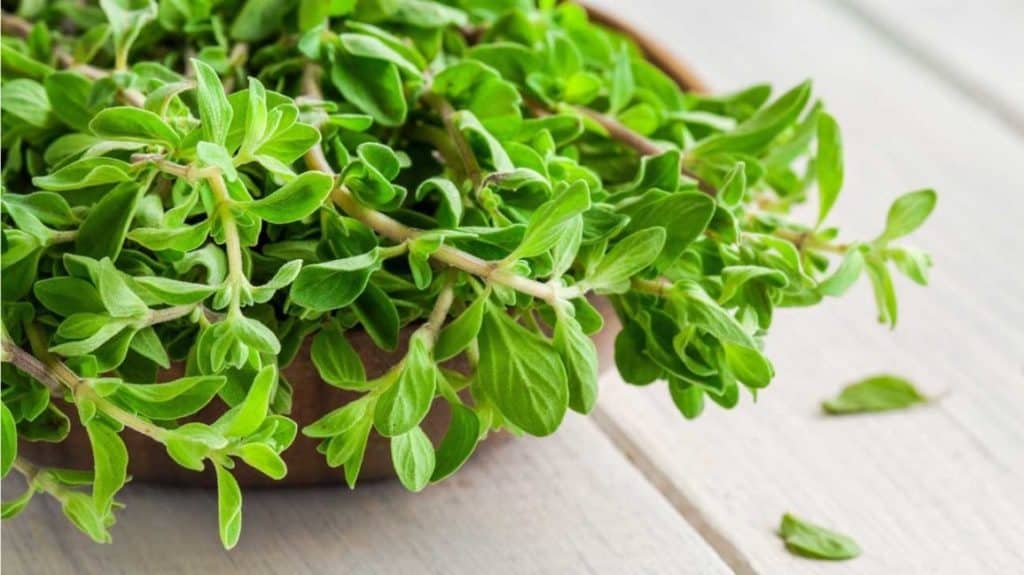 Marjoram doesn't rival thyme or rosemary in popularity, but as a sage substitute it might be even better. Marjoram has a sharp taste like sage, which is quite noticeable in any dish. It has notes of pine and citrus, and creates that distinct taste which can flavor meats, vegetables, soups, pasta dishes, and more!
Marjoram is a great sage substitute due to its distinct, sharp flavor. It doesn't taste exactly like sage, but it's a worthy substitute in a pinch. Sub in equal amounts for best results.
Oregano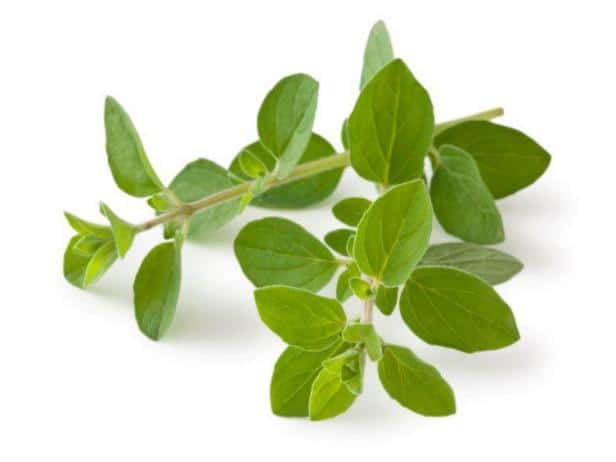 Oregano is another herb that can work as a sage substitute. Oregano has a sharp, peppery, and earthy flavor. It is quite distinct, but it tends to be a bit more "mellow" than sage.
Oregano is an enormously popular spice, and its versatility almost speaks for itself at this point. Meats, sauces, vinaigrettes, casseroles, there's almost no end to what you can do with oregano.
If you're looking for a sage substitute without quite as much flavor, then oregano is one of your best bets. You can sub in equal amounts, or even use slightly more.
Basil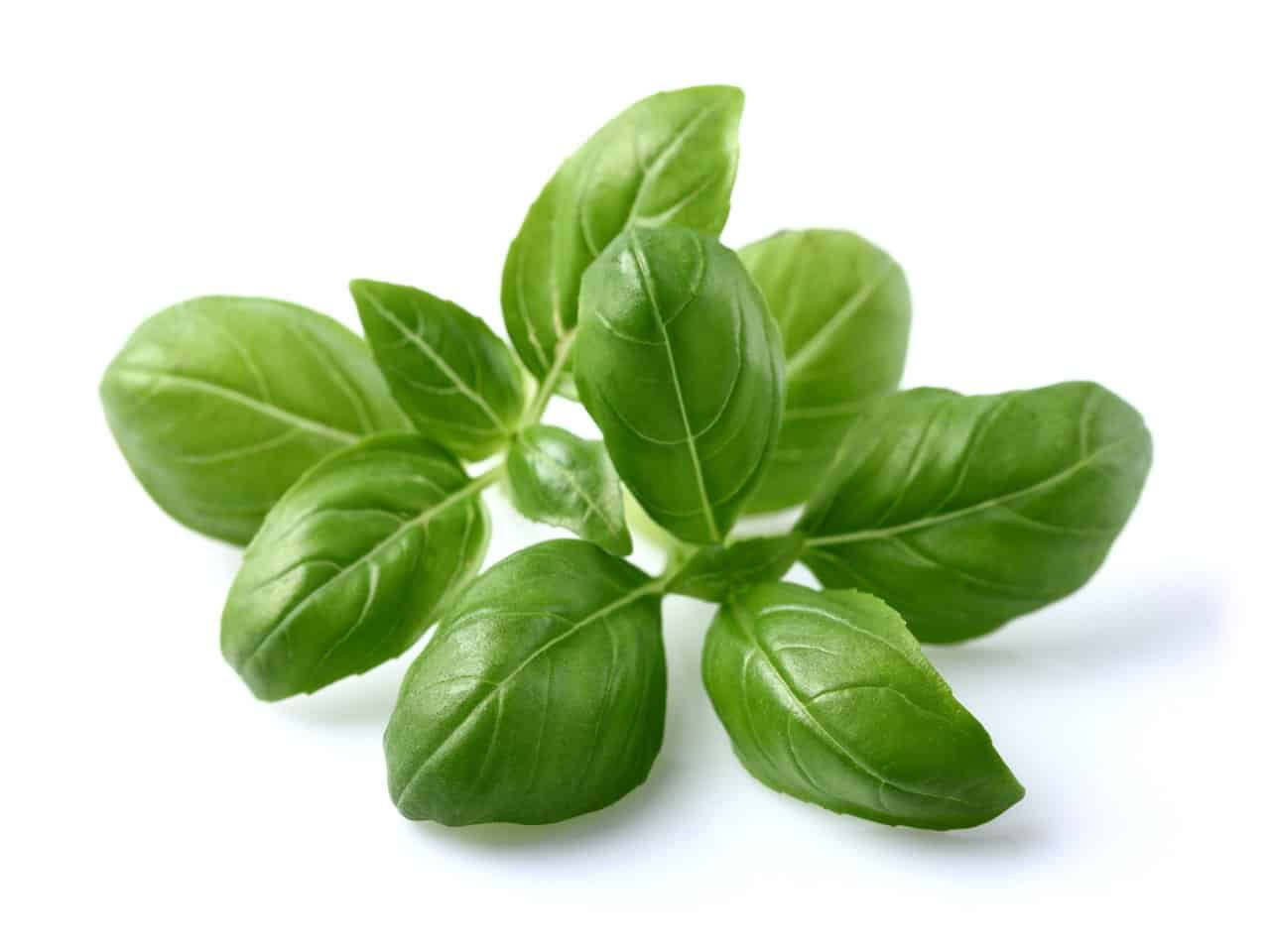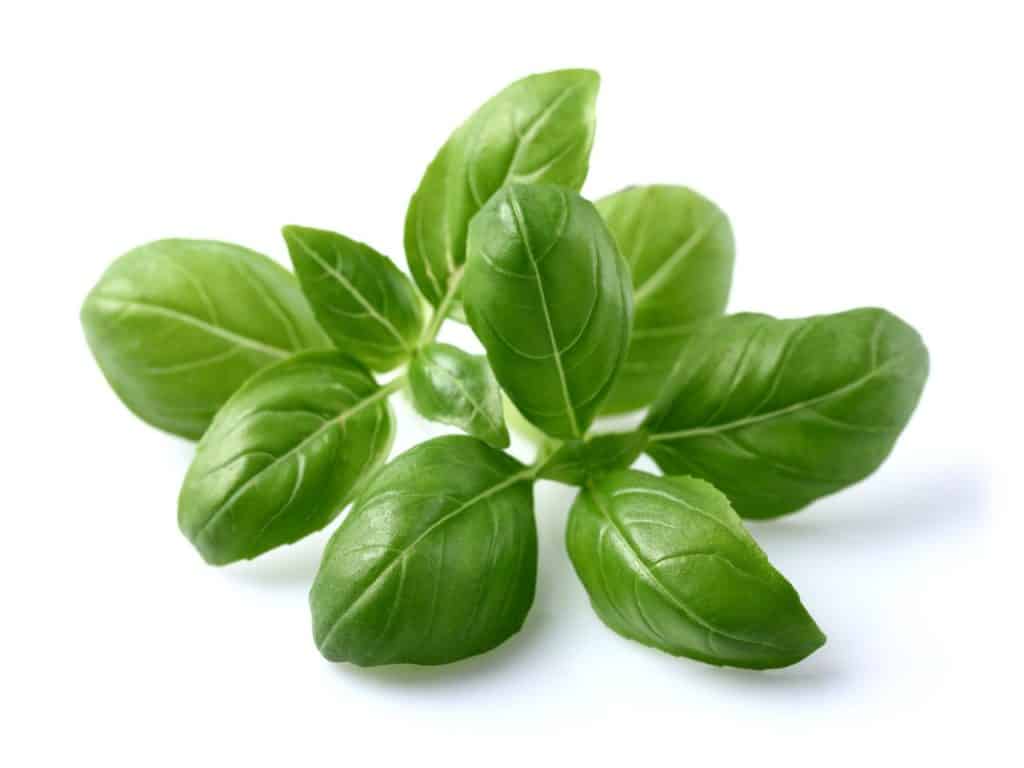 Basil is a great option if you are really looking to dial down the intensity. Basil has similar notes of pepper, mint, and citrus, but its overall flavor is quite a bit less "sharp".
Basil is popular as a fresh herb on top of pizzas, casserole dishes, and more. It's also popular in its dried variety as a seasoning for many different dishes.
Basil is a bit further from sage then the other substitutes on this list, but all that really matters is whether or not it slots into the same dishes. Basil is a great option to consider when you are preparing a dish with milder flavor profiles.
You can sub basil in equal amounts, or even use a little bit more than you would sage.
Poultry Seasoning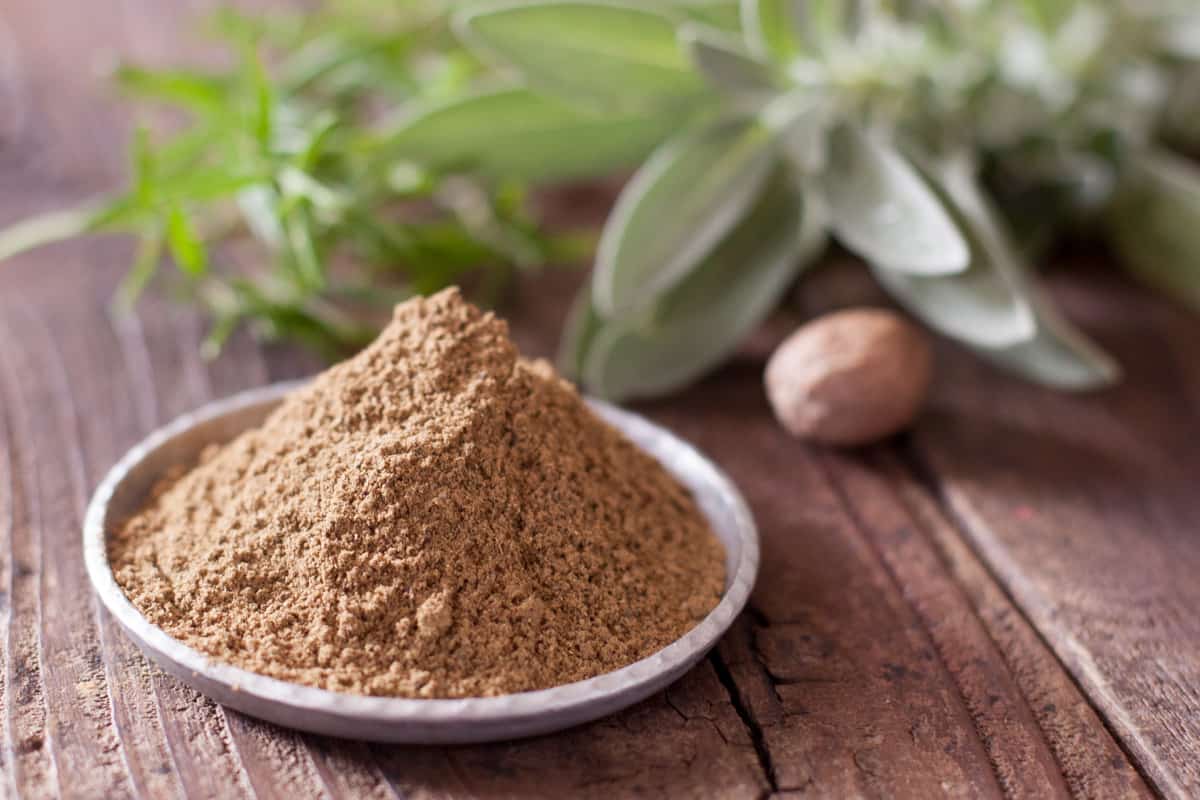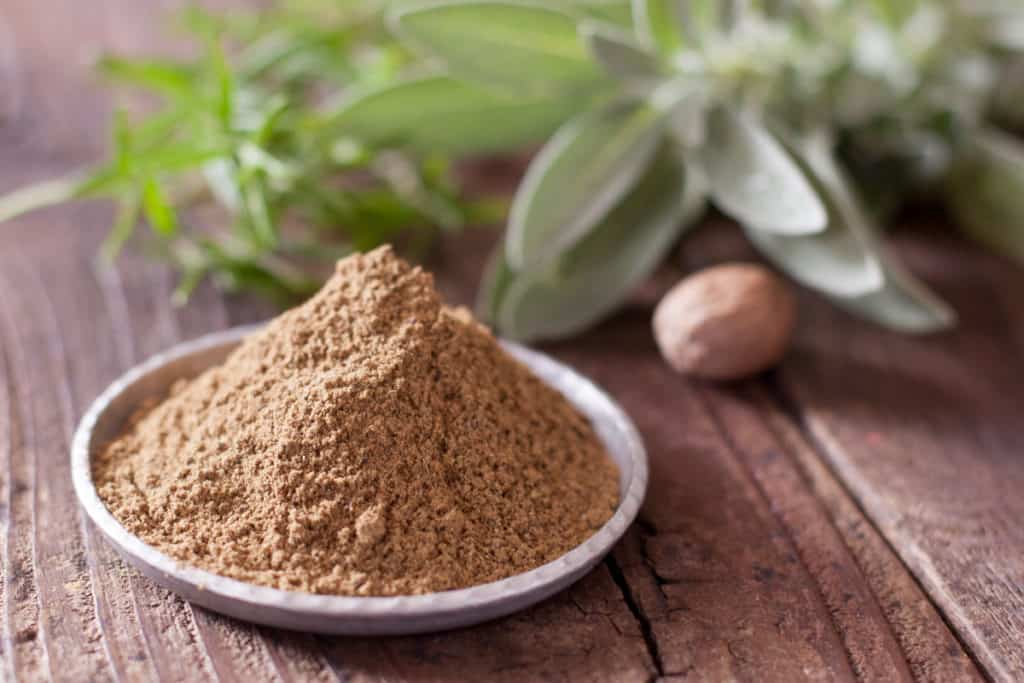 This one might be cheating a little bit, because most poultry seasoning does contain dried sage. However, it's still a good idea to check your cupboards for poultry seasoning if a recipe calls for sage!
It just might be the most accurate sage substitute on our list. Is that because it contains actual sage? Yes, probably. But that's merely a technicality.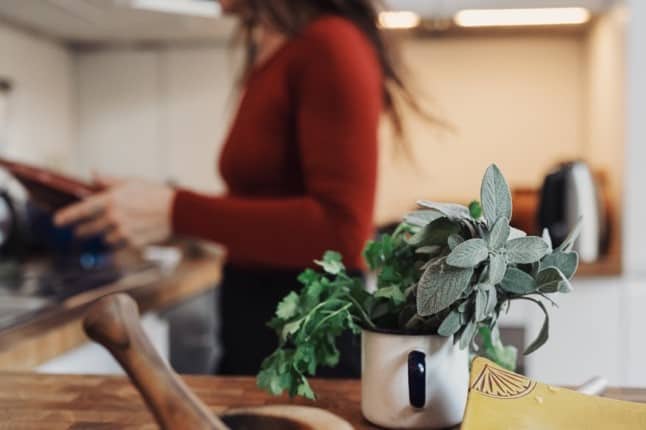 Our Top Picks
Thanks for checking out our guide to the best sage substitutes. As you can see, there are always options available when you run out of this popular herb. Each option presents its own unique taste profile, so a lot of it will come down to subjectivity. Either way, we think each option will substitute wonderfully into various dishes.
As far as the best sage substitute, we'd have to give it to thyme. It's just such a similar herb, that is found in so many similar dishes to sage. Thyme that sharp, woodsy taste, with notes of citrus and mint, that allows it to flow into a dish in much the same way as sage.
That being said, it's a very close call! Any substitute on our list should work if you're in a bind. It's best to take it on a dish-by-dish basis. The more you experiment with different herbs and spices, the more you're able to substitute different flavors using only your own intuition.