Scallions are young and slender green onions with a stalk with a mild garlic and onion flavor, and the leaves give food a fresh, grassy taste. Scallions are versatile vegetables and can be added to recipes for dumpling fillings, a stir-fry, soups, and even salads.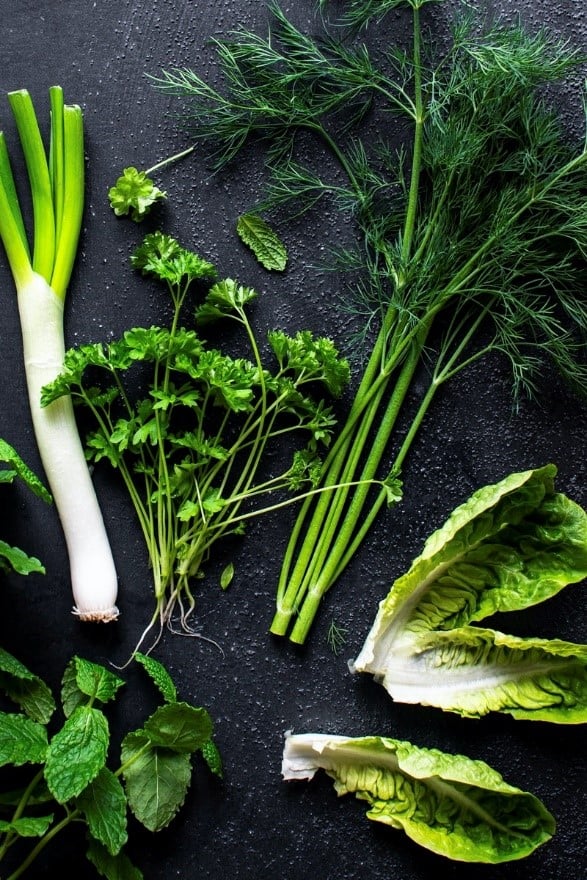 Scallions can also add some color and flavor when they're finely chopped, and you add them as a garnish on your food. You can also use scallions as an onion powder substitute if you're in a pinch.
If you can't use scallions in your recipe, you need a scallion substitute to finish your meal. In this article, we're going to go over some of the best scallion substitutes that have a very similar taste profile.
Scallions vs Green Onions
Green onions and scallions are the same things. You'll find that the terms "green onion" and "scallion" are often used interchangeably in recipes. For more information about the differences between green onions and scallions, take a look at this article by MasterClass.
Top 7 Scallion Substitutes
What you choose will depend on the part of the scallion you need to replace: the green leaves or the white stalk. Try to remember this when you're making your final decision on the best scallion substitute.
Chives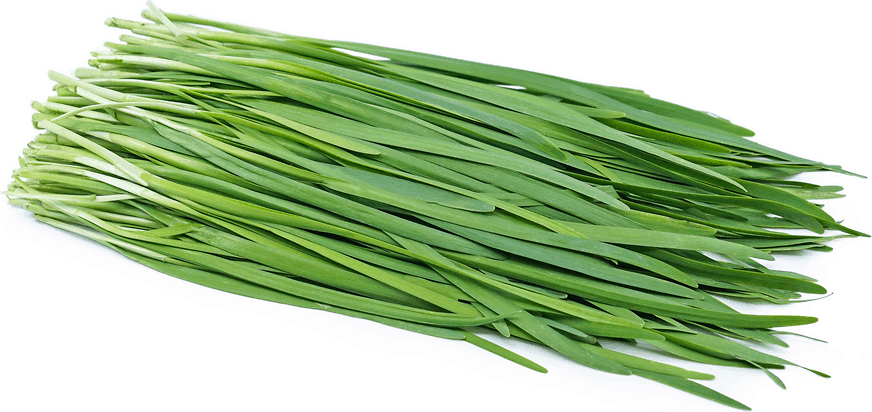 If you find that you need a scallion substitute for a garnish, chives are the best option. They have a milder taste, so you might have to add extra based on your preferences. While chives won't add the crunch factor that scallions bring to the table, they will give your meal a pop of color and a burst of flavor.
Chives can be stored in a bunch that's wrapped with a damp towel, and they'll stay fresh longer if you put them in the vegetable crisper of your fridge.
Pro Tip: If you're craving an extra boost of flavor, you should use garlic chives (Chinese chives). This type of chives provides you with an intense garlic flavor.
Spring Onions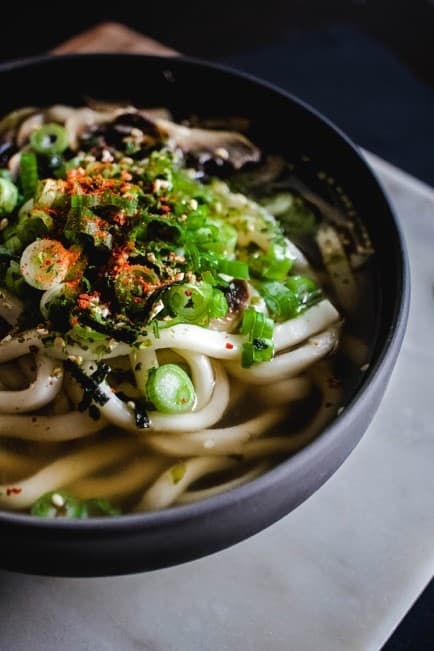 Most people don't know that scallions and spring onions aren't the same things. Since they're similar, spring onions are one of the best scallion substitutes. They look like they're identical to scallions. However, spring onions have small bulbs at the end of the stalk.
The flavors are very similar, but spring onions have had the chance to develop deeper into the ground, which has a more robust flavor. The leaves are by far the best scallion substitute for when you need a good garnish. The only difference is that it will have a stronger flavor profile.
When buying spring onions, you want to look for ones that look young. This is because the older they get, the tougher the overall texture of the spring onion is.
Leeks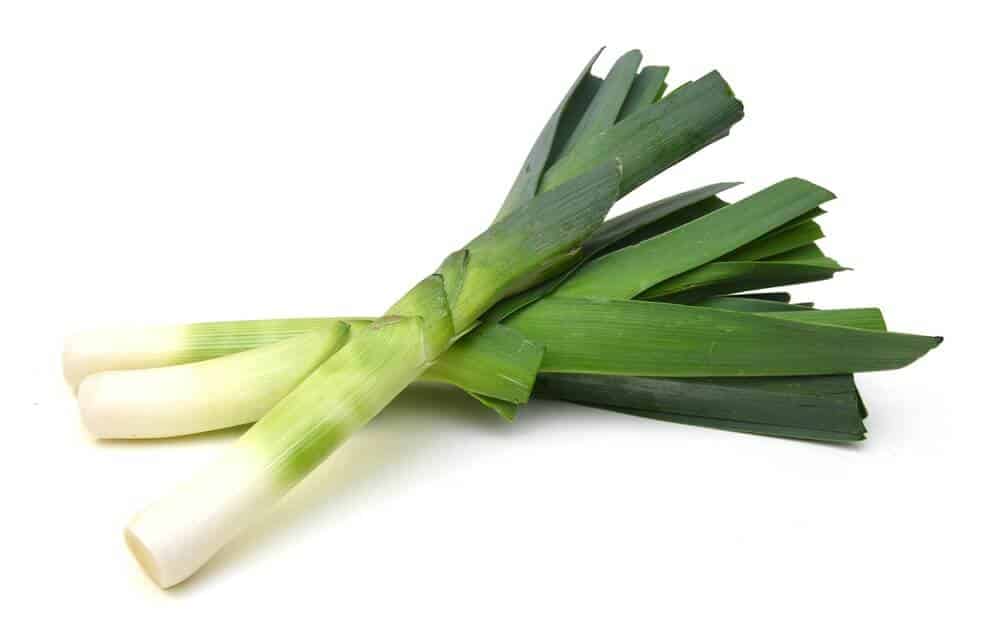 Leeks look like large scallions, and they do a great job at being a scallion substitute because of their clean and savory taste. When using leeks as a scallion substitute, make sure that you're not using the leaves.
The leaves are tough to chew when they're left raw and have a very unpleasant texture after being cooked. So, it's best to only use the white part of a leek.
Leeks aren't great for finely chopping and using as a garnish. Instead, to tone back the sting and release their sweetness, the white part of the leek should be cooked.
Here's a great recipe for leeks that you should try out!
Shallots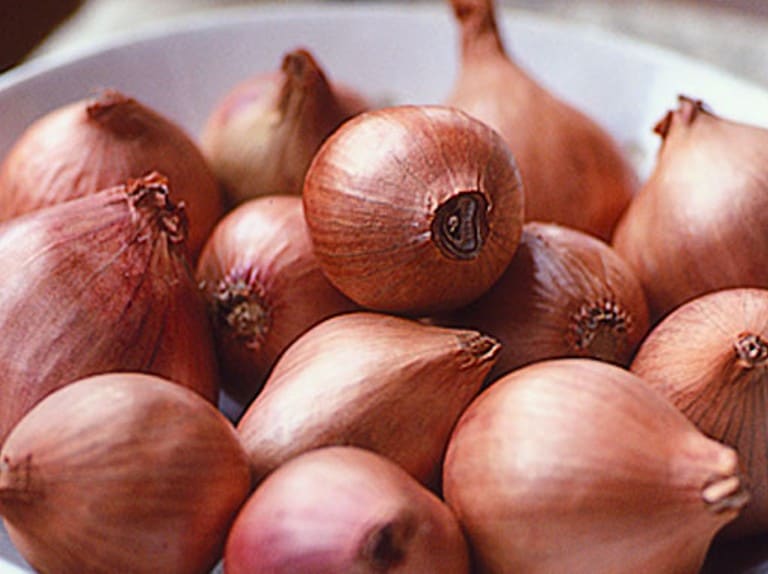 A shallot is a sweet-tasting and mild vegetable that has a tiny garlic taste. When put in salads, shallots can be thinly sliced to add an extra bite. Once cooked, their sweet flavor is enhanced. You can also roast them until they're caramelized or add them to soups and stews too.
Shallots do tend to taste more like brown onions, so they're not commonly used as a garnish for any meal. What if you don't have any shallots on hand or can't find any shallots at the grocery store? Here's some information that might help you figure out what substitutes there are for shallots.
If you're looking for a great recipe to use shallots in, take a look at this recipe for vegetarian pad Thai.
Scapes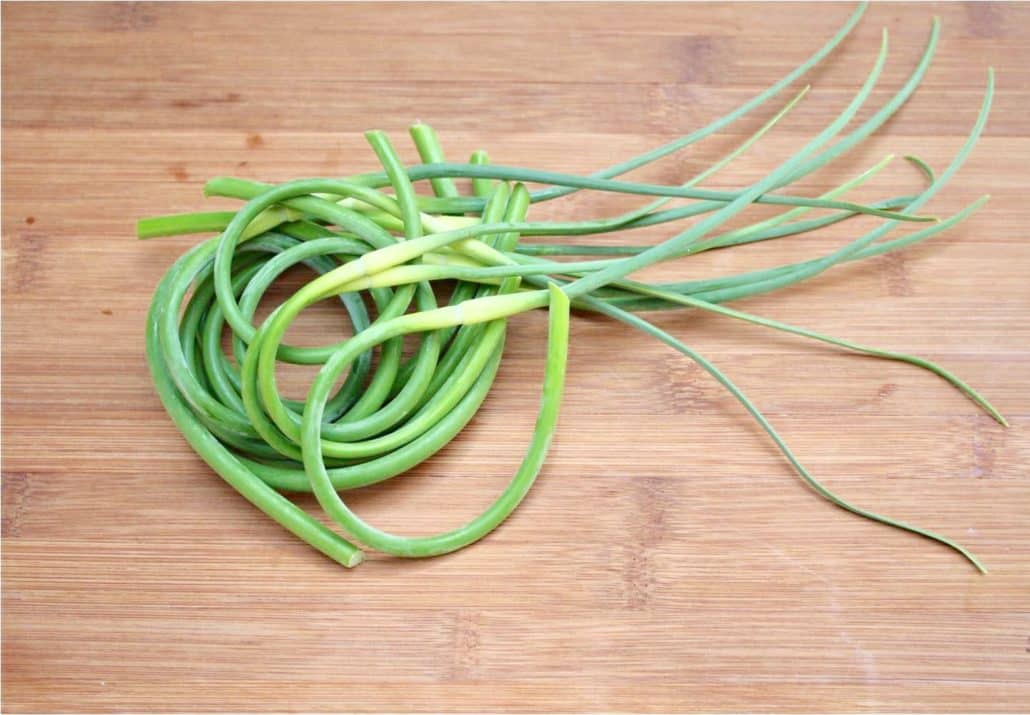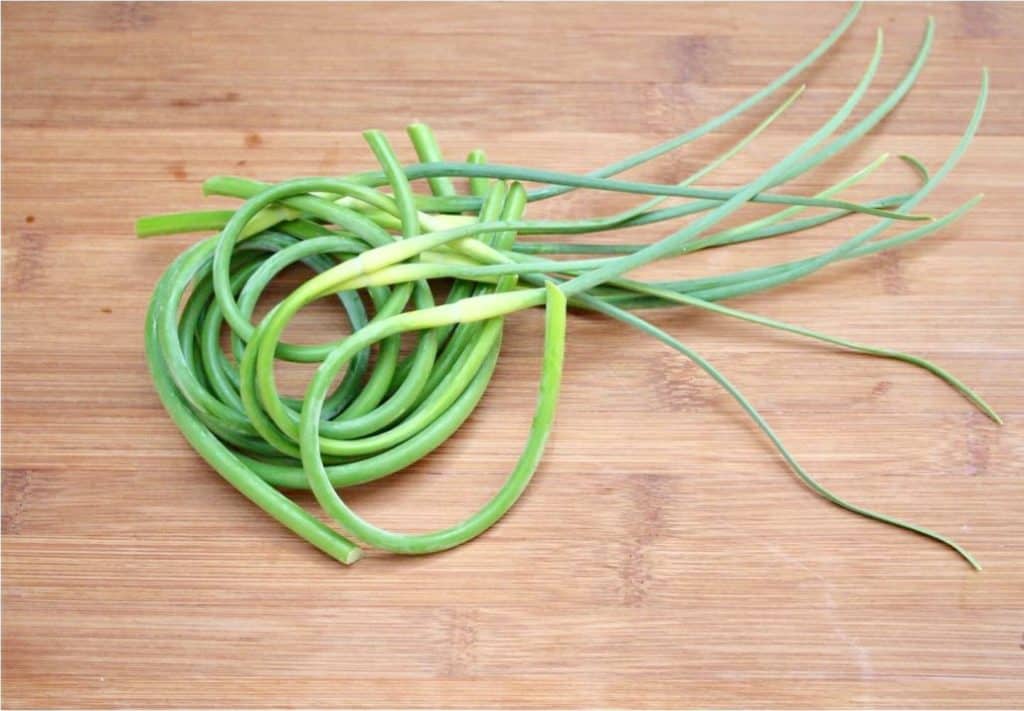 These are delicate-flavored green shoots from garlic plants and are often said to be a mix between scallions and garlic. They have a mild flavor, and they do have more of a garlicky taste than scallions do. You can finely chop scapes and add them to butter, sprinkle on pizza, put them in a stir-fry, or sauté briefly.
The downside to using scapes as a scallion substitute is that they're hard to find in the grocery store.
Brown Onions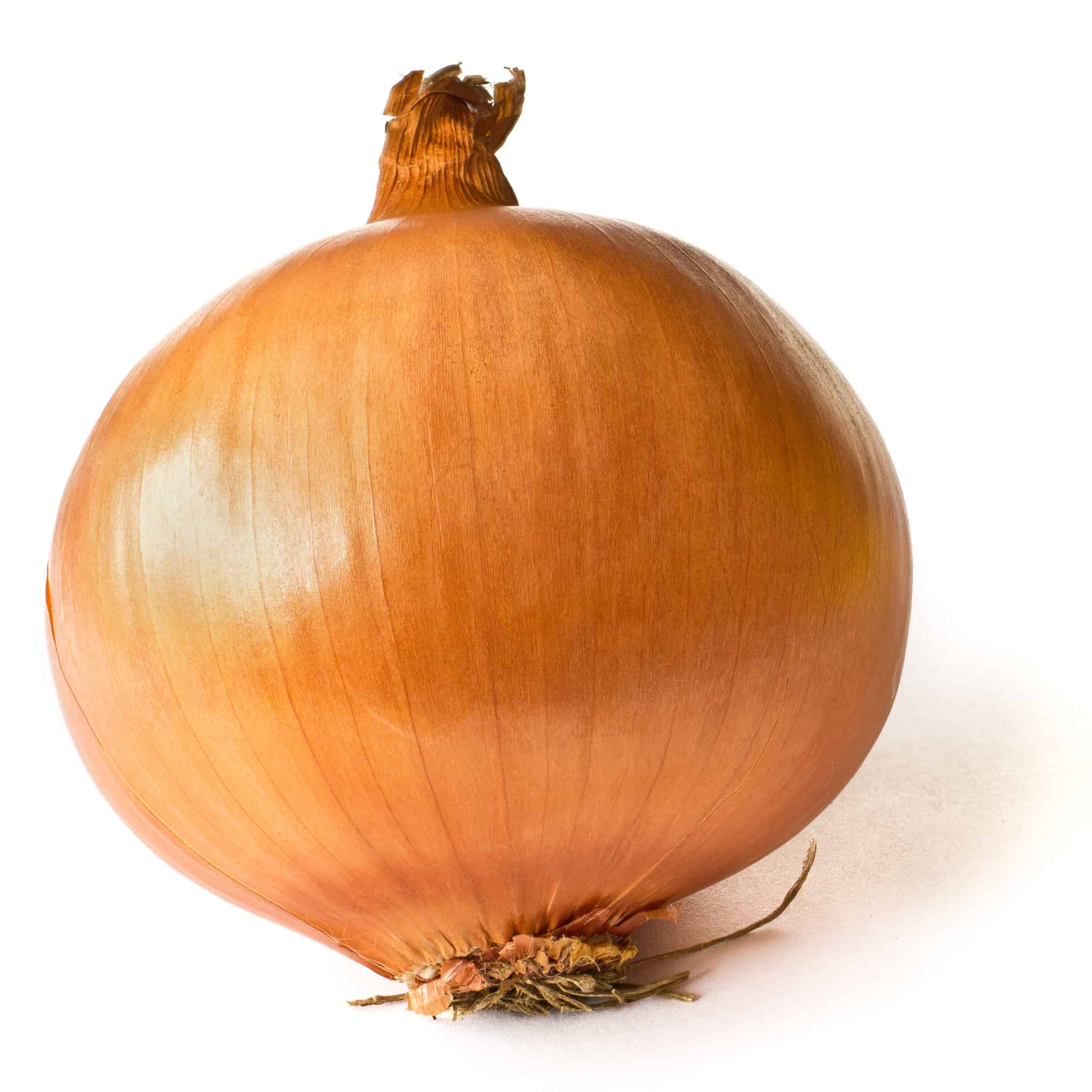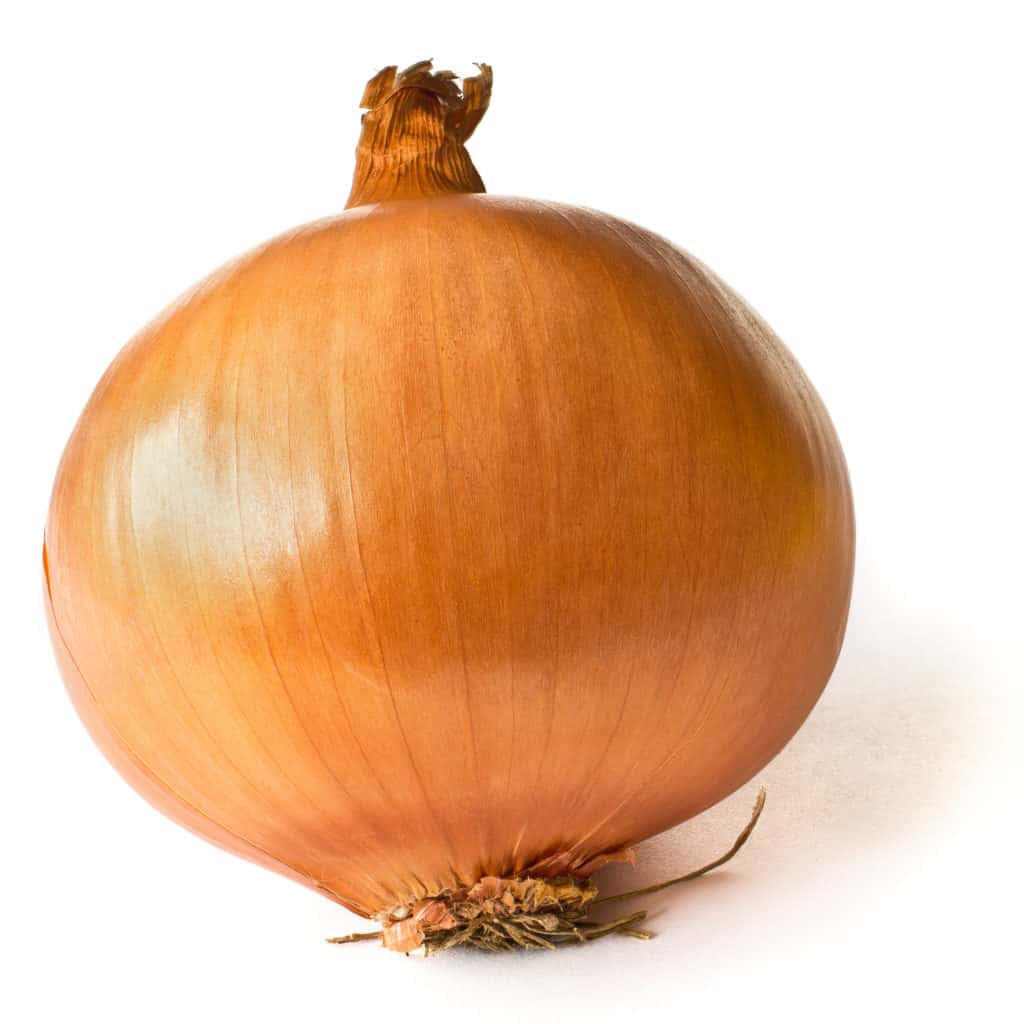 Brown onions do have more of a bite than scallions. They should be considered the last resort as a scallion substitute.
To make their taste milder, you should add brown onions to your food early on, so they can cook down. This is very different than scallions, which need to be added to the meal at the end.
You should try to avoid chopping and using brown onions raw unless you want that overpowering flavor.
Ramps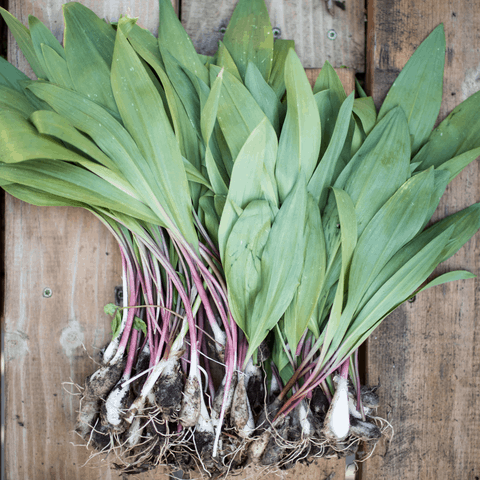 This scallion substitute is a more delicate and smaller version of scallions, with a much larger garlic taste. On a flavor scale, they're milder than garlic and onions but stronger than scallions. For anyone who likes lots of flavor in their food, you can use ramps raw. However, if you prefer a milder taste, you can cook them briefly.
Ramps are hard to find in the grocery store as well. You can typically find them at well-stocked farmers' markets, but if you would prefer to use ramps as a scallion substitute, you may have to grow them yourself.
Conclusion
Scallions are a great vegetable to use if you want to add a combination of garlic and onion flavor to a dish without them having an overwhelming taste. If you need a scallion substitute, shallots, leeks, spring onions, and chives are considered the best substitutes.
However, you can use ramps and scapes in some recipes, but they're challenging to find. Brown onions aren't ideal, but they can be suitable as a scallion substitute in some recipes if you have no other option.