Used by ancient Egyptians, Babylonians, and Greeks, sesame oil is one of the oldest vegetable oils. With its exemplary culinary and medicinal values, it has been a staple for centuries.
A quick glimpse into history reveals that sesame seeds were symbols of immortality in Chinese culture. Chances are you're reading this article because you need a quick alternative to sesame oil either because you don't have any or you're allergic. Whatever the reason, below we'll go over some of the best substitutes for sesame oil.
Whether you're on the quest for a quick and easy way to infuse your dish with that rich sesame flavor or a reliable option to incorporate into your daily diet, you've come to the right place.
Types of Sesame Oil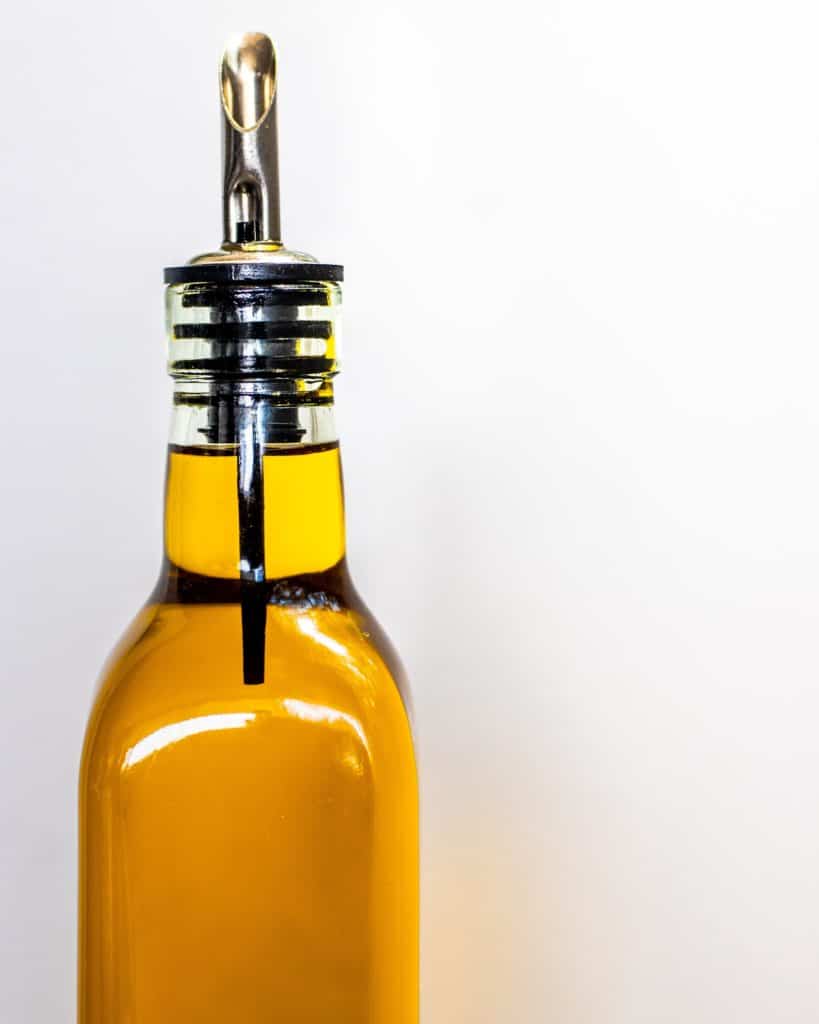 As a derivative of sesame seeds and a staple in countless Asian cuisines as a result of its unique fragrance and flavor, sesame oil falls into two main categories.
Toasted Sesame Oil: It's also referred to as deep, dark, or black sesame oil and stems from toasted sesame seeds. The color of this oil varies from a deep reddish-brown to a light brown.
Light Sesame Oil: Derived from untoasted sesame seeds, light sesame oil has a subtle golden color with no overpowering taste or smell. It comes in handy as one of the most neutral cooking oils popularly used in various regions across the globe. They range from Japan, the Middle East, and South India to China.
Best for Deep-Frying and Light Cooking: Avocado Oil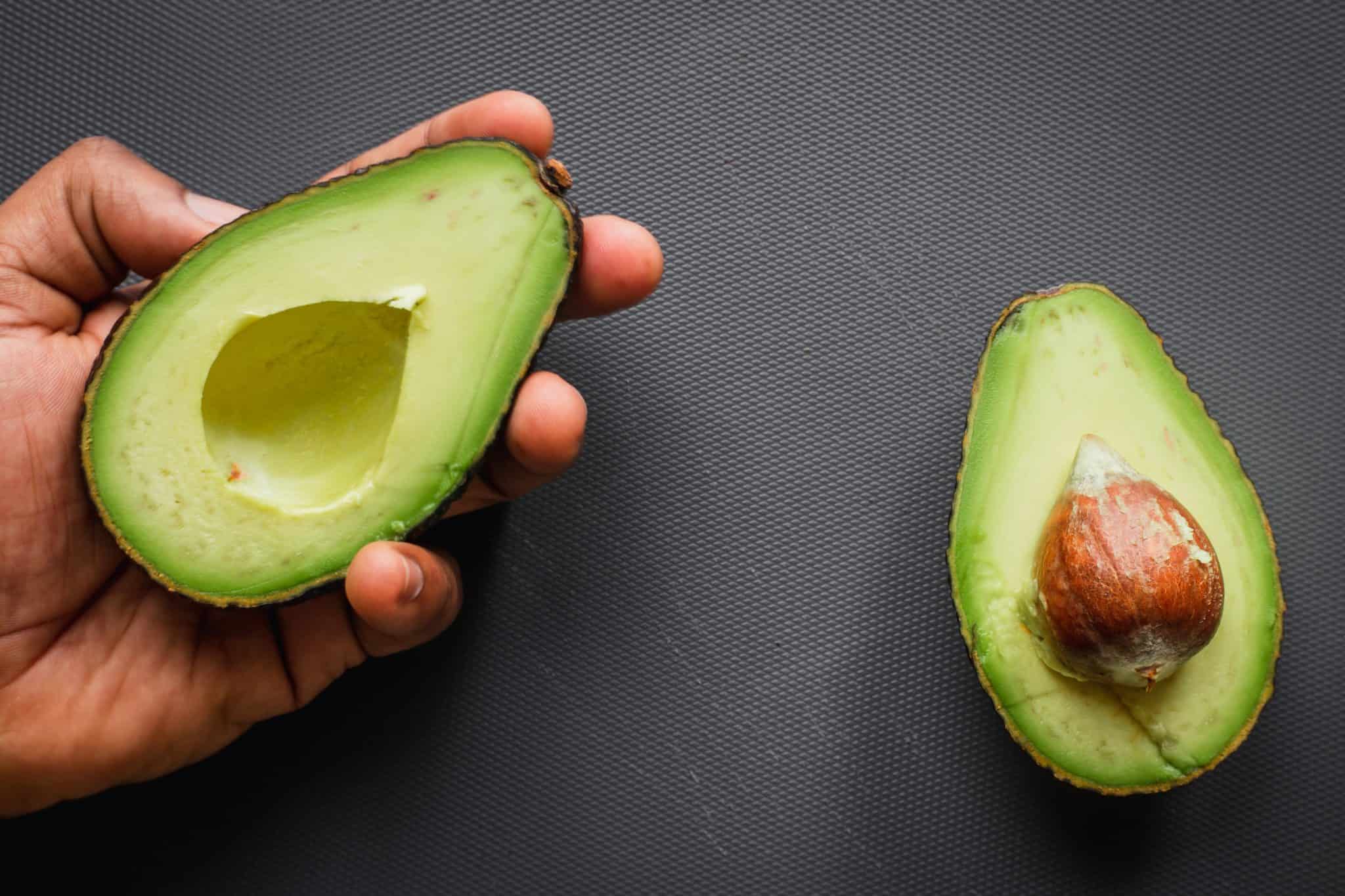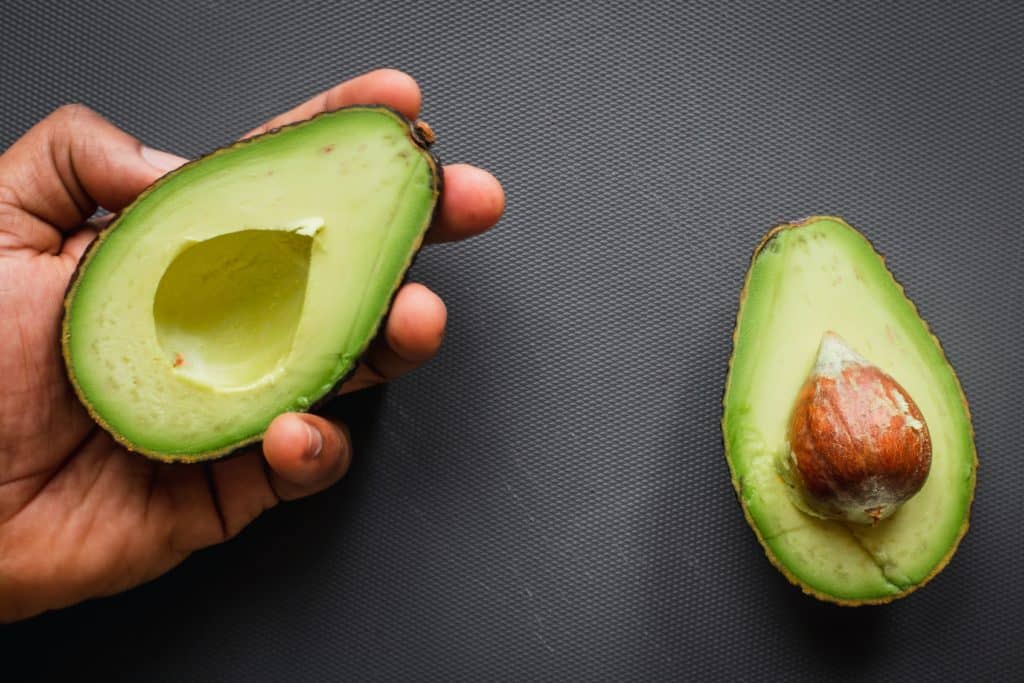 Extracted from the pulp of ripe avocados, avocado oil has a unique grass-like, earthy tone that spices things up in a myriad of dishes. Upon heating, the flavor mellows.
Avocado oil can be replaced with sesame oil at the ratio of 1:1 in a myriad of dishes.
In terms of texture, avocado oil is heavier than sesame oil, and its flavor profile can best be described as mushroom-like or butter-like, and grassy. Keep in mind that its powerful flavor can easily outshine other flavors in a dish and should be used sparingly. We recommend using half the amount of sesame oil you'd typically use.
It's a monounsaturated omega fatty acid found in avocado oil and boosts HDL representing the 'good cholesterol.' As a result, it lowers cholesterol levels in the body more effectively than most vegetable oils.
Excellent Nutrient Absorber: As a result of its healthy fat content, avocado oil is a beast at absorbing essential nutrients, for instance, Carotenoids.
Studies have proven that blending avocado oil with other cooking oils can help alleviate the pain associated with arthritis, more so, osteoarthritis. The oil also aids in preventing gum ailments by blocking a protein known as IL1B.
The anti-inflammatory properties can considerably lower periodontal diseases. Avocado oil can penetrate cell mitochondria and diminish the production of free radicals that damage the major cell components, including the DNA.
Best Cholesterol-Free: Peanut Oil
Widely used in a myriad of South Asian, Southeast Asian, and Chinese dishes, peanut oil is available in various qualities such as gourmet and cold-pressed.
Extracted from peanuts, this oil is also referred to as groundnut oil. The strong nutty flavor and smoky taste that alleviates any dish you make sets peanut oil apart from the pack. However, compared to sesame oil, peanut oil has a more subtle flavor that makes it perfect for curry, pad thai, and wraps, as it doesn't transfer or absorb flavors.
Depending on the recipe, you may need to add up to twice the amount of peanut oil than you would sesame oil to infuse more flavor into the dish.
Peanut oil has a lighter texture than sesame oil and therefore spreads easier.
As one of the best oils that lack cholesterol, peanut oil is ideal for those suffering from heart disease. It significantly reduces the body's current cholesterol level by as much as 15% as a result of the presence of plant sterols.
The phytosterols it contains protect the body from cancer associated with the prostate, breast, and colon. They also lower and regulate the body's blood pressure.
Peanut oil is packed with Monounsaturated fatty acids that elevate good cholesterol levels, known as HDL. As a result, it diminishes the risk of strokes. By stimulating the white blood cells, peanut oil also stimulates the white blood cells in your body.
Best Neutral Taste: Canola Oil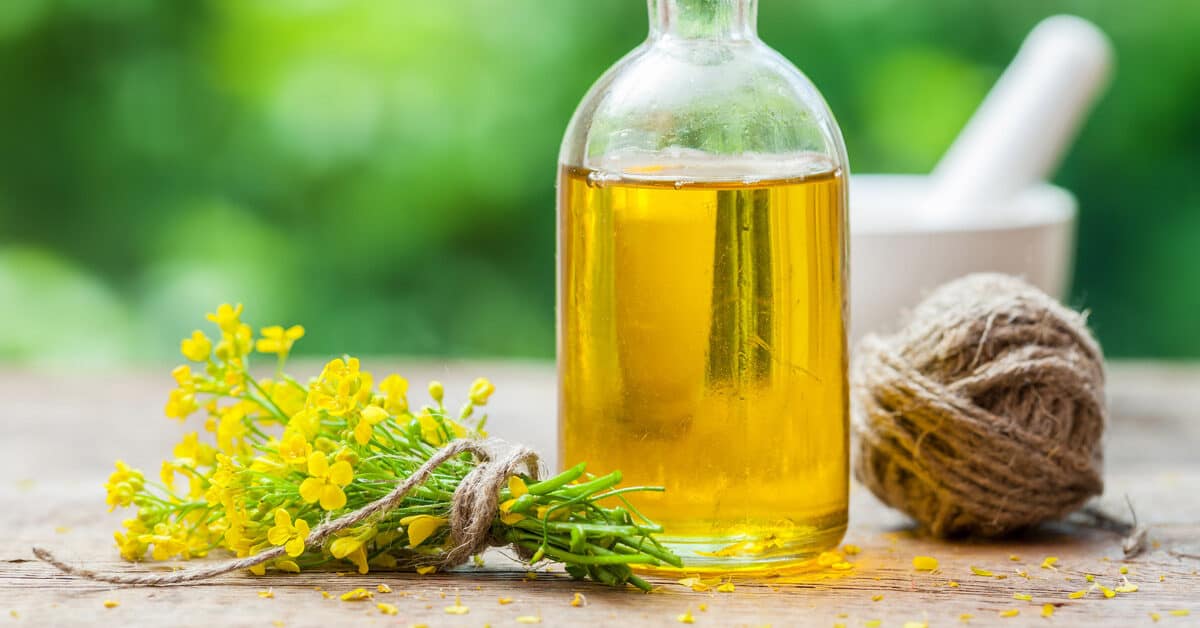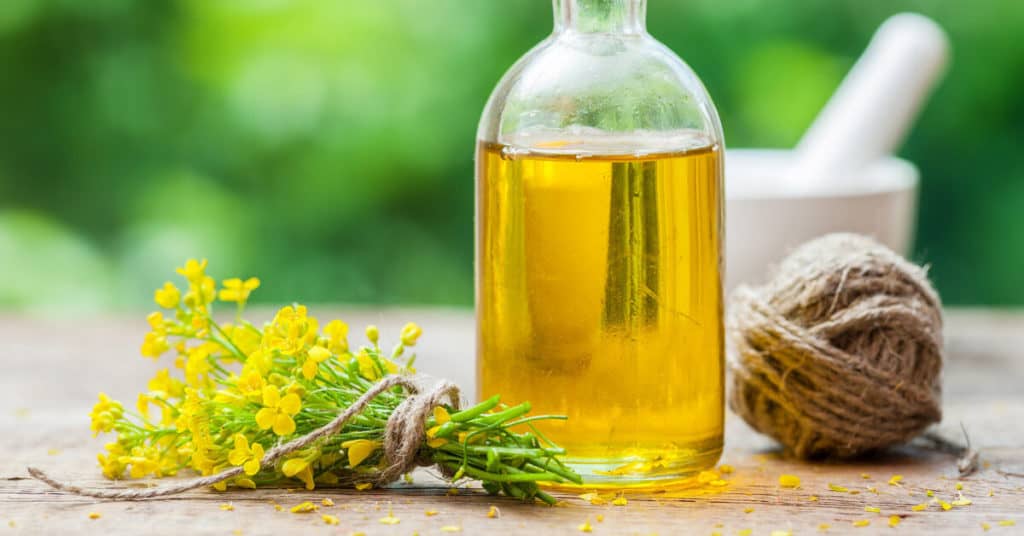 Derived from the seeds of the canola plant, this vegetable oil has a neutral flavor that makes it perfect for everyday cooking. As is the case with all plant-extracted oils, canola oil is 100% cholesterol-free.
It should be no surprise that canola oil is increasingly popular as a healthy option to vegetable oil, butter, and lard. It also has the highest quantity of omega-3 fatty acids that enhances brain function.
Found in canola oil, alpha-linolenic acid (ALA) is an essential component of your diet as the body doesn't naturally produce it.
Vitamins K and E are ideal for rectifying a vast assortment of skin problems such as dark spots, acne, fine lines, eczema, wrinkles, and blemishes.
In addition to being liquid at room temperature, canola oil has a high smoke point, making it an excellent roasting and deep-frying option.
Canola oil is not only lighter in texture than sesame oil but also taste. As a result, it's ideal for deep frying, stir-frying, baking, and other scenarios that don't need the oil to contribute to the overall flavor of a dish.
Best for High Heat: Sunflower Oil
Pressed from sunflower seeds, sunflower oil is popularly used as frying oil and as an emollient in cosmetic foundations.
As we've already mentioned, sesame oil has a rich, nutty aroma that carries through in its flavor. Contrarily, sunflower oil has an impressively subtle flavor and is mild and unobtrusive with high heat tolerance. With a little flavor profile, it's an excellent sesame oil substitute.
As a popularly used type of cooking oil globally in all cuisines, sunflower oil is packed with Phytochemicals such as phenolic acid and chlorine that promote heart health. In turn, they curb the risk of heart disease.
With no distinct taste, sunflower oil contains high levels of polyunsaturated and monounsaturated fats that nourish the body with immense energy.
Its impressively light texture makes sunflower oil easy on the stomach. Acting as a mild laxative, the oil not only curbs constipation but also boosts digestion.
Sunflower oil has the uncanny ability to handle extreme temperatures of up to 440 °F, making it the perfect sesame oil substitute.
Sunflower oil is rich in omega-6 fatty acids and vitamin E that work together to prevent damage and dryness to your hair and skin due to its impressive nourishing qualities.
Best for Seasoning: Walnut Oil
Produced by pressing whole walnuts, walnut oil is a flavorful nutty oil rich in fatty acids such as omega-6 LA and omega-3 ALA that promote skin health.
As a result of the ALA fatty acids it contains, walnut oil lowers severe inflammation that has been tied to a myriad of health issues such as heart disease. Incorporating walnut oil into your daily diet can boost blood vessels and reduce blood pressure.
If you have type 2 diabetes, the consumption of 1 tablespoon of walnut oil can considerably reduce hemoglobin levels and blood sugar. It stabilizes and regulates the body's blood sugar.
Aside from its strong nutty flavor that pairs well with various Asian cuisines, walnut oil has been tied to the lowered risk of different cancers as it contains urolithins.
Walnut oil is ideal to use as a seasoning in Asian cuisines, salad dressings, and uncooked sauces to add dimension. As you do so, keep in mind that it has low heat tolerance. Therefore, it will turn bitter and give the food an unpleasant taste if used in recipes that demand high heat.
Sesame oil has a higher heat tolerance than walnut oil. Therefore, keep in mind that upon exposure to extremely high temperatures, walnut oil has a stronger, unpleasant bitter taste compared to sesame oil. You can use the same quantity of walnut oil in place of sesame oil.
Best Nutty Flavor: Perilla Oil
Derived from roasted Perilla seeds, Perilla oil has more than 50% fatty acid, including Omega-3, compared to other vegetable oils that have littered the market. Furthermore, the Omega-3 is alpha-linolenic acid (ALA) that's also found in flaxseeds.
With anti-inflammatory properties, Perilla oil is a beast at alleviating allergies, making it an ideal fit for asthmatic people. The oil boosts air circulation and aids in deterring the compounds that trigger asthma.
Perilla Oil has high levels of Omega-9 and Omega-3 that are renowned for boosting cardiovascular health and curbing arthritis. Omega-3 also lowers the risk of developing colon cancer.
You'll be impressed by the rich flavor profile of Perilla oil that's not only strikingly similar to that of roasted sesame oil but also ideal for deep-frying. Its nutty, rich, earthy tone and high heat tolerance make it perfect for versatile use, including salad dressings.
Nonetheless, compared to sesame oil, the nutty flavor of Perilla oil is significantly subtle with a hint of licorice. Therefore, depending on the dish, you may need to increase the amount if you're on the quest for the strong flavor of sesame oil.
Best Versatile: Olive Oil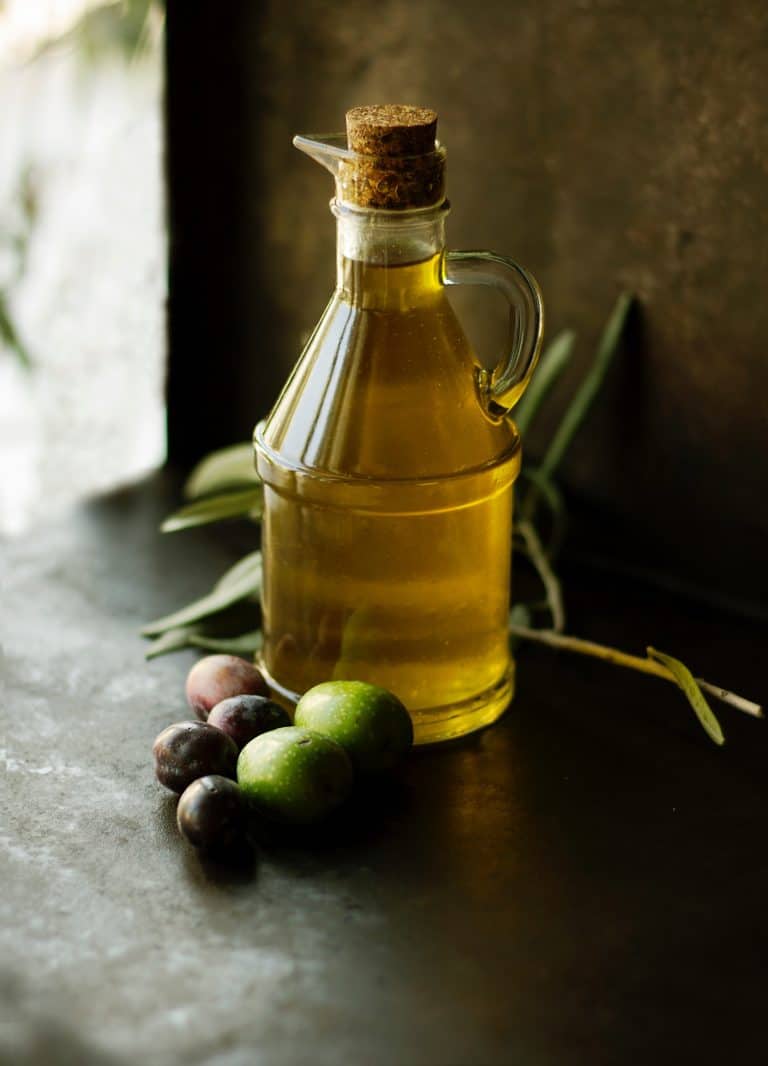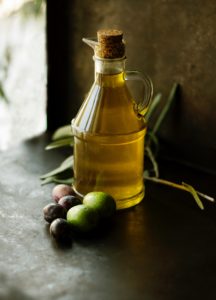 As one of the most popular vegetable oils, olive oil is liquid fat derived from olives and produced by processing whole olives to extract the oil.
Olive oil derived from the fruit of olive trees. As one of the healthiest cooking oils it comes as no surprise that it's one of the most essential Mediterranean diet components. The powerful antioxidants aid in reducing the body's cholesterol level.
Olive oil is packed with this fatty acid that ushers in numerous benefits to the body. They range from boosting heart health, lowering and regulating cholesterol levels, regulating blood pressure, and lowering cancer risk to improving insulin sensitivity.
Olive oil is filled with nutrients such as Vitamins K and E that aid in fighting inflammation. Given that olive oil has a low amount of saturated fat, it's perfect for anyone on a weight loss journey.
Compared to other oils, olive oil is perfect for medium and low heat cooking. Therefore, it can be used for roasting, grilling, frying, and everything in between.
Regarding the flavor, olive oil has a buttery flavor, whereas that of sesame oil can best be described as nutty and earthy.
When it comes to the texture, it's worth noting that sesame oil is more viscous. Therefore, it's not as versatile as olive oil.
You can substitute sesame oil with olive oil at the ratio of 1:1.
Best Exquisite and Delicious: Almond Oil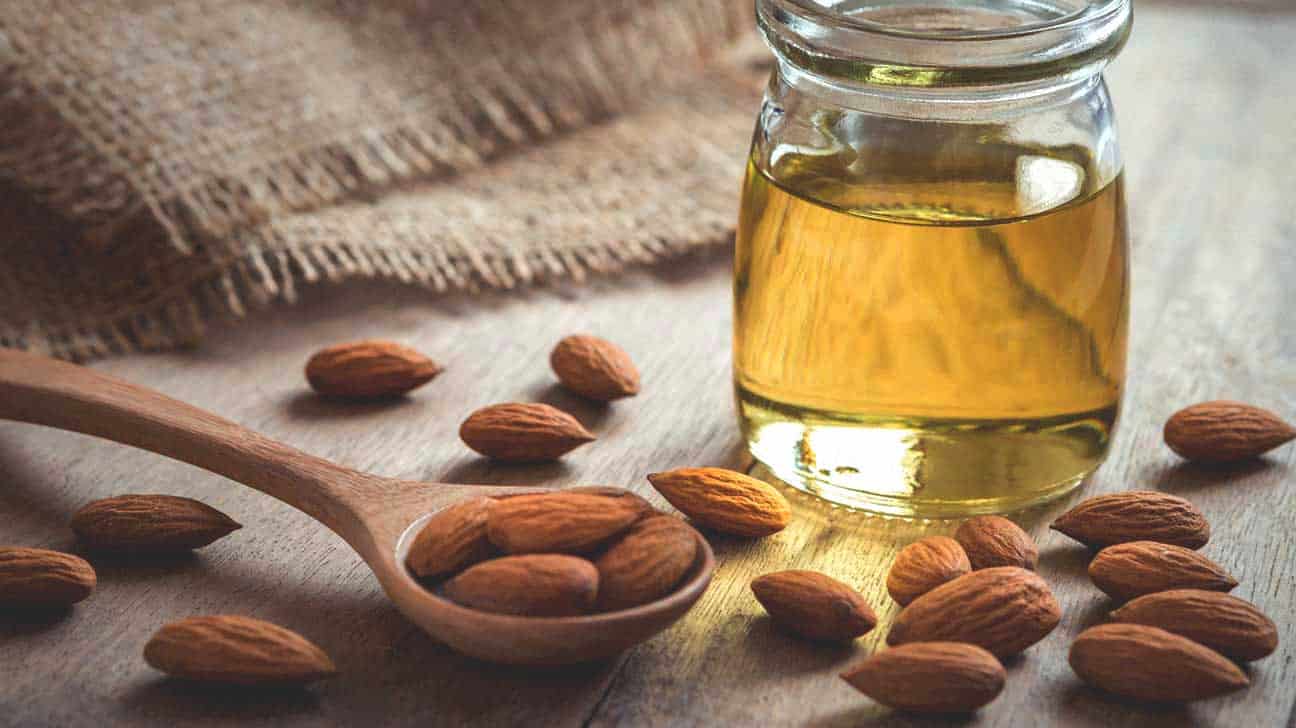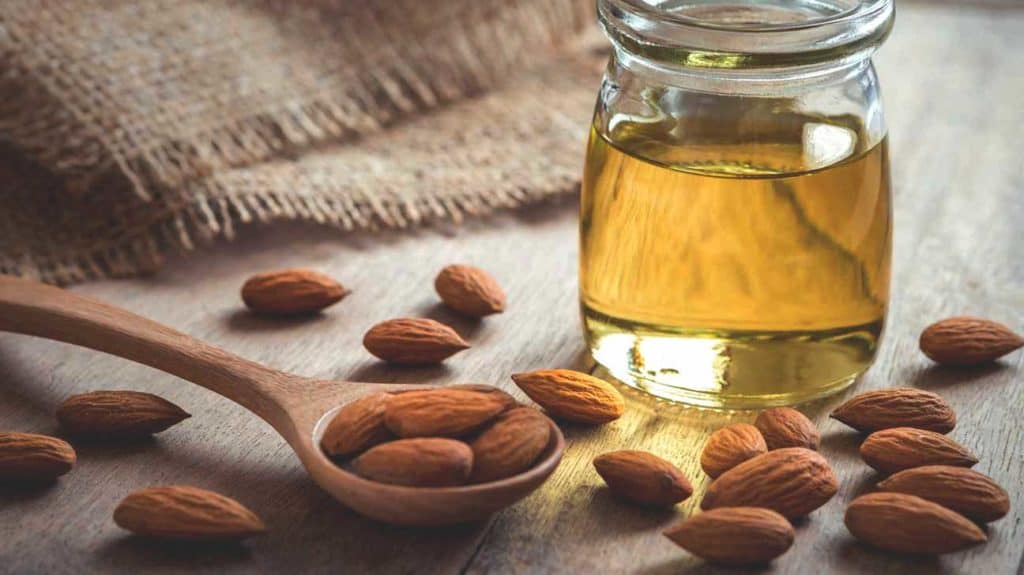 Made from unroasted and roasted almonds, almond oil is not only creamy, rich, sweet, and nutty, but also a great source of vitamins K and E. These vitamins aid in lowering the risk of heart failure.
Used by the royals in ancient times, it's no secret that almond oil not only enhances any dish infused with it but also lowers the 'bad' cholesterol in the body. As a result, it's a beast at fighting obesity and regulates the blood sugar level.
One tablespoon of antioxidant-rich almond oil has 26% of the recommended daily intake of vitamin K, which implies that it protects the cells from free radicals.
Rich in unsaturated fats, almond oil is the ideal option if you're on a low-calorie diet. Polyunsaturated and monounsaturated fats result in an adverse loss of body weight.
Refined almond oil is perfect for deep and stir-frying because of its high smoke point. Contrarily, the unrefined counterpart is better suited for vegetables, salads, soup, and fish.
Best for Marinating: Tahina
As a product of mildly roasted sesame seeds that are ground with water, Tahina is rich in nutritional value. One tablespoon contains more than 10% manganese that is crucial in bone strength and density.
As a paste of sesame seeds, Tahina is packed with monounsaturated fatty acids that prevent inflammation. Furthermore, it has antioxidants known as Lignans that help prevent free radicals from damaging your body cells.
Tahina has high levels of Vitamin B6 and thiamine (vitamin B1) that increase your body's energy levels. Furthermore, incorporating Tahina into your diet can lower the risk of kidney and liver damage in the long run.
Adding a tablespoon of Tahina can give dipping sauces and salad dressings that burst of flavor you yearn for. However, keep in mind that Tahina cannot be used as an alternative to cooking oil.
Regarding the flavor profile, Tahina has the same nutty, earthy flavor of sesame oil. However, it has an unpleasant tinge of bitterness that sesame oil lacks.
Conclusion
If you have sesame seeds in your pantry, then the best substitute for sesame oil is always homemade oil extracted from sesame seeds coupled with neutral oils such as olive oil and canola. Throwing in toasted sesame seeds along with other oils gives the advantage of high heat cooking with rich, nutty flavors.
Alternatively, if you're on the quest for options that will infuse the same nutty notes as sesame oil, then walnut or peanut oil is your best bet. For dressings and marinades, Tahina diluted in neutral oils like olive oil will provide the same sesame flavor you crave but isn't suitable for cooking.