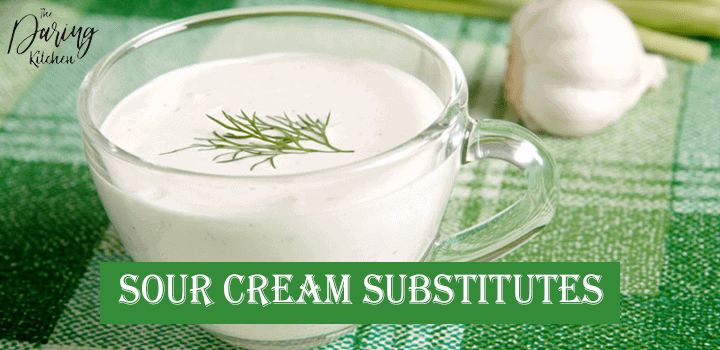 Popular as a topping in Mexican-American dishes such as nachos and tacos, sour cream adds acidity and richness to almost any sweet or savory recipe. But what if you rarely seem to have it on hand whenever you need it or if for any other reason, you don't want to use sour cream?
Finding the right sour cream substitute for your recipes makes perfect sense. No matter the reason, you will find that the substitutes for sour cream are as versatile as the cream itself.
What Is Sour Cream?
Sour or soured cream is a dairy product that is created when regular cream is fermented with lactic acid bacteria introduced to the cream. The added bacteria makes the texture of the cream thick and its taste sour.
Store-bought sour cream may include various preservatives, gelatin, flavors, salt, and other filling agents whereas its homemade counterpart is made only with heavy cream and bacterial culture.
FDA standards require that sour cream labeled products should contain no less than 18% milkfat. No doubt this is a high-fat product, but there are also reduced-fat and fat-free options available. However, these may not be the best alternatives for baking or cooking due to the loss of fat.
Sour cream has a thick creamy texture and tangy taste making it a popular ingredient in most kitchens of the world.
It can be used with or without cooking as a condiment, spread, raw dip, or ingredient for frosting. From thickening soups and sauces to garnishing baked potatoes and making baked goods, sour cream can boost the texture and flavor of your favorite recipes.
Dairy-Based Alternatives
Greek Yogurt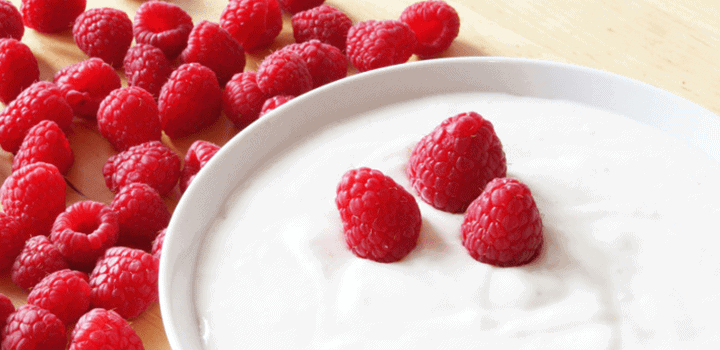 If a recipe requires sour cream and you don't feel like running to the store, you can improvise. The best substitution for sour cream is Greek yogurt due to its thick texture and tangy flavor.
Use equal parts of Greek yogurt for sour cream, no matter the recipe. Avoid low-fat or fat-free versions because they contain stabilizers and thickeners which alter the flavor. It's also the butterfat of the full-fat version that you'll need in any type of recipe.
Depending on how tart you want the taste to be, using Greek yogurt uncooked in baked potatoes, salad dressings and dips may require no considerable adjustments.
As a thickener in sauces, soups or curry, you will want to add it at the end of your cooking to avoid curdling. Baked goods with Greek yogurt have a fluffy and moist texture but may come out less tender than baking with sour cream.
Crème Fraîche
Crème fraîche is a French-style dairy product made with heavy cream and bacterial culture. It tastes less sour than sour cream. Its thick consistency makes it an excellent replacement for sour cream and heavy cream.
This is because it contains a high-fat content – generally around 30-45% milk fat (heavy cream contains at least 36% milkfat or even more).
Unlike sour cream that curdles when cooked at high heat, crème fraîcheis excellent for cooking because due to the high-fat content, it doesn't curdle. So, it's great for making velvety thick soups and sauces.
Besides, it's versatile enough to be used hot and cold. After roasting chicken or beef, add 1 tablespoon of creme fraiche into the juices of the pan for a rich and simple gravy. Or mix ½ cup of it with the zest of two lemons and toss some pasta with the mixture.
The news is also good for those with a sweet tooth and baking enthusiasts. Use it to fill tart shells, top it with berries, and a bit of icing sugar or serve a dollop of the cream next to a chocolate mousse or dense cake. For hot summer days, crème fraiche makes the perfect topper for a fresh fruit salad.
Cottage Cheese
Replacing sour cream with cottage cheese is super easy. Plus, cottage cheese has much fewer calories and less fat than sour cream. The only thing you need to do is blend the cheese, in a 1:1 ratio, until it becomes soft. You can use a blender or a food processor.
For an authentic sour cream taste, add white vinegar to the cheese, but lemon juice will work, too. Adjust the sourness according to your liking or the recipe you want to make. Ready to spoon a dollop on tacos, nachos or chili? It also tastes great in dips and baked potatoes.
For use in slow cooking, try blending one cup of cottage cheese with one tablespoon fresh lemon juice and two tablespoons milk. This mixture is especially good as a replacement for sour cream when you are cooking stroganoff or casseroles since it won't curdle.
Buttermilk
Buttermilk has a sour taste, but it is more liquid than sour cream. In baked recipes, you will need to add some butter to get the right consistency. For 1 cup sour cream, blend ⅓ cup soft butter with ¾ cup buttermilk.
Another solution is to use less buttermilk in your recipe so your baked goods don't become soggy. Generally, using buttermilk in place of sour cream is tricky especially when it comes to recipes that need a thick texture. There may be some room for experimentation here. For example, blending 1 cup cottage cheese with ¼ cup buttermilk is a nice solution for dips.
Plain Yogurt
Although Greek yogurt is a better replacement for sour cream in terms of texture, regular full fat yogurt can also work. You'll just need to strain it in a coffee filter or cheesecloth-lined sieve until it releases some of its water.
Plain yogurt is a healthy substitute for cheesecake and mayo as well. It's a nutrition superstar and it's a lot lower in calories and fat. Try stirring some into your favorite salad or spread it onto your sandwiches. And if you are feeling a tad more creative, mix it with some grated cucumber, garlic, olive oil, and fresh dill for a healthy Greek-style 'tzatziki' dip.
Other Dairy Substitutes
Ricotta cheese
Full-fat milk
Powdered sour cream
Kefir
Non-Dairy Alternatives
A dairy-free substitute for sour cream is a preferred option for those who avoid dairy due to veganism, lactose intolerance, milk allergy, or any other reason. You may think that it's not always easy to find a non-dairy alternative that holds similar to sour cream flavor and is versatile enough to be used in a variety of recipes.
But this is far from the truth since the dairy-free section is evolving fast and new products are popping up all the time. There are many plant-based products you can use in place of sour creams such as vegan sour cream, vegan cream cheese, and plant-based yogurt.
Or you can create your own homemade vegan sour cream by pureeing raw cashews and mixing them with cider vinegar, salt, and lemon juice. For a soy-based sour cream, you can blend tofu with lemon juice, oat milk, and salt.
Other non-dairy alternatives include:
Coconut milk
Macadamia nuts
Blanched almonds