Cooking a dish that demands caraway seeds but can't find them in your pantry? Don't worry; we got your back.
Caraway seed, a parsley family member, is a versatile spice with a great aroma and a strong nutty flavor. It is widely used in European, Asian, and African cooking. Used in the right way, you can give a subtle licorice hint to your recipe. Here are some tips on how to cook right with caraway.
If you're running out of caraway seeds, it's best to get them from your nearest local store, especially if you're making rye bread. But, if they are out of stock, or you can't step out of the house while cooking, don't worry.
You can easily find substitutes that deliver a similar flavor to what caraway is known to bring. In fact, you would be happy to know that you may already have some of the below-mentioned options stocked in your pantry.
4 Great Substitutes for Caraway Seeds
1. Anise Seeds – Your Best Bet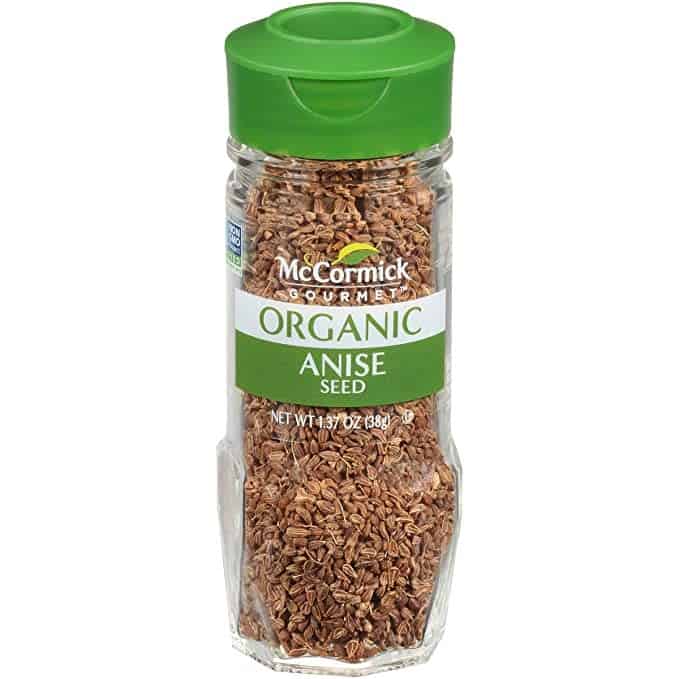 Caraway seeds and anise seeds belong to the same carrot family along with cumin. If you're looking to add the licorice notes of caraway seeds to the overall flavor of your recipe, go for anise seeds. You'll find a similar flavor in abundance.
It works as a great caraway substitute for preparing baked recipes like cookies and bread.
However, if you're planning to use anise seeds as a substitute, remember that it has a strong flavor. Instead of adding the same quantity as caraway seeds, it's best to experiment with smaller amounts in your recipe and adjust the taste accordingly until you find the measurement has hit the spot just right. To substitute, use ½ a tsp. of anise seed for every 1 tsp. of caraway.
2. Fennel Seeds – A Decent Second Choice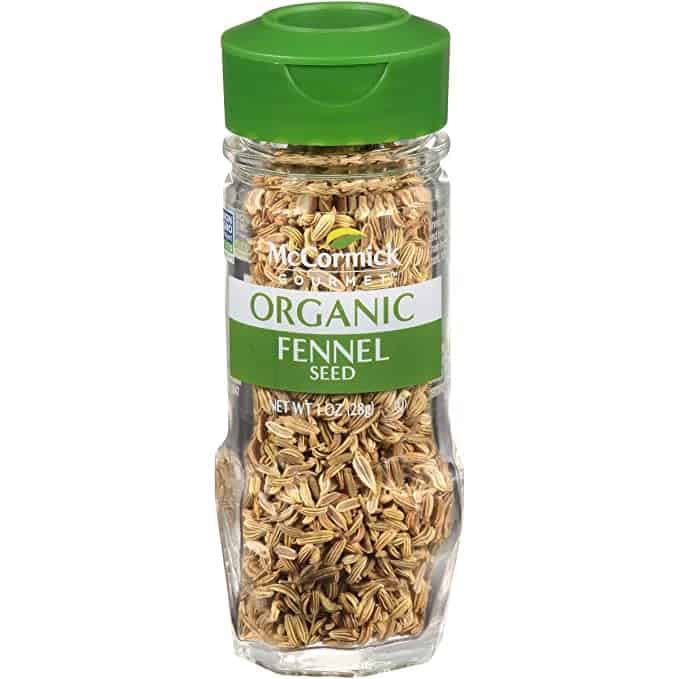 Fennel seeds are popularly used in Indian, Italian, and Middle-Eastern cooking. They have a typical flavor that Americans associate with Italian sausage. Fennel seeds not only provide licorice notes but also look quite similar to anise seeds. So, be careful while you are buying them.
Using them as a caraway seed substitute will prove best for stews and curries – basically, in all the recipes you need spices that can handle long cooking times. Adding fennel seeds here will work perfectly while standing up to other competing and strong flavors.
Found it in your pantry? Great! Use the same quantity that you were going to use for the caraway seeds.
3. Nigella Seeds – In a Pinch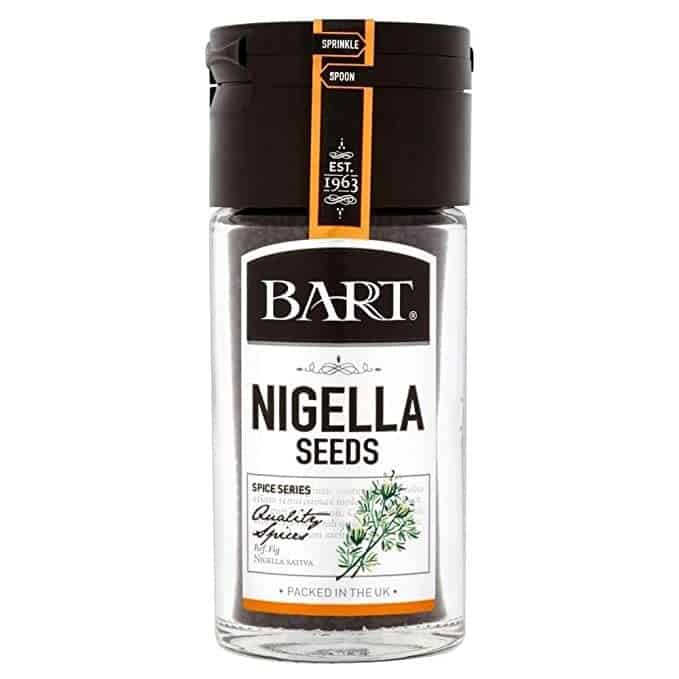 Nigella seeds are known by different names like charnushka, black onion seeds, and kalonji. Their use dates back to the era of Tutankhamen. They provide notes of licorice – the reason why we have included them in the list of caraway substitutes. To get the best results, it is recommended to fry or toast them before use.
You may not only consider using nigella seeds for your stews and curries but also different types of bread, including Russian rye bread and Indian naans. Nigella even pairs great with some commonly used herbs and spices like coriander, thyme, and allspice. You can substitute them for caraway in equal volume.
4. Dill Seeds – A Good Substitute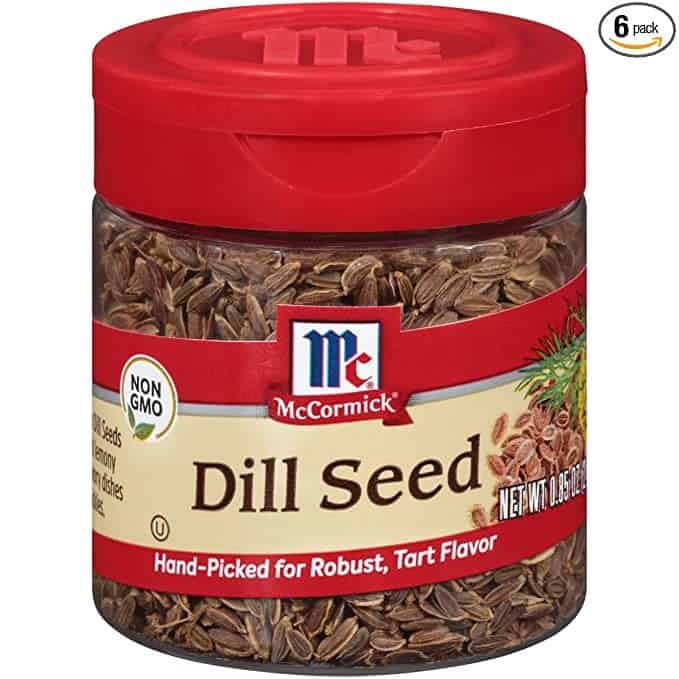 When your recipe calls for the familiar licorice flavor of caraway and all you have in your pantry is dill seeds, use them. Dill seeds are from the same carrot family and provide the licorice flavor you want. It proves to be an ideal ingredient for some lighter preparations like cream-based soups or recipes that use cabbage. You can sub dill seed in equal amounts to caraway seed.
Did you know even caraway seeds are a great substitute for several spices and herbs like rosemary? Read on to find out how you can use caraway seeds as a rosemary substitute.
Frequently Asked Questions
Still have questions about these caraway seed substitutions you can use in your recipes? Read on to learn more.
What is another name for caraway seeds?
You may find caraway seeds with different names like meridian fennel and Persian cumin (Carum carvi).
Where to buy caraway seeds?
You can find caraway seeds easily from the spice section of your local grocery store. You can even get it online from Amazon: Organic Caraway Seeds.
Can you substitute cumin for caraway seeds?
The flavor and taste of both cumin and caraway seeds are different. Cumin seeds are used to enhance flavor in your baked recipes or for tempering your recipes. On the other hand, caraway seeds have a nutty flavor and provide licorice notes to your recipe. Using cumin seeds as a caraway substitute will give the dish a different taste. It's best to use substitutes belonging to the licorice family – anise, fennel, or nigella seeds.
How do you grind caraway seeds?
Generally, you get whole caraway seeds from the store. But, if a recipe wants you to use it in ground form, you can grind the seeds using a simple spice grinder, coffee grinder, or mortar and pestle.
Are caraway seeds healthy?
Caraway seeds are known to provide several minerals and plant compounds that further aid in relieving inflammation, promoting digestive health, and weight loss.
Are rye and caraway seeds the same?
Caraway seed is popularly used as a spice in rye bread. However, it is not related to rye.