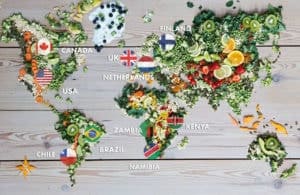 *Article updated 23.05.2017 to reflect country updates one year on
There was standing room only at the World Health Assembly in May when Jamie Oliver and head of the World Health Organisation Margaret Chan were joined by ministers from every continent to agree action to tackle child malnutrition.
"It's a contradiction to me. I mean, the world produces enough food for everybody but it's the mal-distribution that is the problem" – Margaret Chan
Before the event, organisers* had asked governments to come prepared to make Specific, Measurable, Achievable, Realistic, and Time-bound (SMART) commitments to tackle both child obesity and child undernourishment.
The map above shows which countries made commitments, and below you can find a summary of exactly what they said. Since the event, we have been working hard to make sure these governments keep their commitments and asking countries that haven't yet made commitments to do so.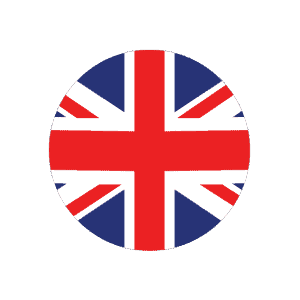 Minister Jane Ellison, UK
"We will be launching our comprehensive childhood obesity strategy in the summer. It will look at everything that contributes to a child becoming overweight and obese.
We will be setting out what further actions there are to be done by everyone: that's big business, small business, local government, central government, families, the health system, individuals – everyone has a part to play.
I also want to commit that the UK is working and will continue to work internationally.
We are committed to improving the nutrition status of 50 million children, women and adolescent girls by 2020 and we are working with the government of Brazil and Japan on nutrition for growth and are looking forward to a successful summit in the near future."

The UK sugary drinks tax passed through the Finance Bill in April and will come into action in April 2018. This is brilliant news, but It is just the beginning. The obesity strategy that the UK government launched last year is nowhere near good enough. It could have been one of the most important pieces of work of our time, but instead it was watered down, replaced with a flimsy collection of recommendations, released at midnight, on the eve of A-Level results. Everything about it stinks of "we don't care". We need to face facts: this problem won't go away unless we face it head on.
Obesity is still one of the biggest issues facing our children's generation. Read more about Jamie's response to the UK obesity strategy here and our thoughts on what should be included in every government obesity strategy here.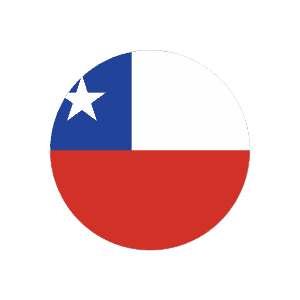 Senator Guido Girardi, Chile
On June 26th 2016 Chile will introduce comprehensive and bold new measures in areas including labelling and marketing regulations for junk food.

Along with these new labels which are among the best in the world for clarity and impact, from March 2017 the country's' obesity plan incorporated 50 actions aimed to improve the quality and acceptance of school meals and food education. The main objective is to reduce these rates in 2% by the year 2020.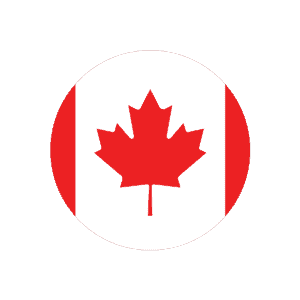 Minister Jane Philpott, Canada
"With the leadership of my prime minister who is giving me a mandate to introduce a number of SMART measures, we are going to restrict the commercial marketing of unhealthy food and beverages to children. We are going to eliminate industrial processed trans-fat and reduce salt in processed food. We are going to improve food labels, improve food literacy. We are going to continue to experiment with incentive and reward programs.
And we are going to continue to find ways where the most remote parts of Canada can access nutritious food too through our Nutrition North Program.
The extremes of malnutrition are outrageous but they are solvable so we must work together, we must learn from one another. I join you in that challenge."

The Canadian government is moving forward with a strong set of policies that will make healthy food choices easier for Canadians.  Protecting children from marketing of unhealthy food and beverages is a key priority and is aligned with a recent Senate Bill proposing to end such marketing to children. In December 2016, the government introduced changes to the Nutrition Facts table and the ingredients list to make them easier to read and use. Furthermore, the government is developing regulatory proposals for front of package labelling of foods high in sugars, sodium and saturated fat.  Health Canada recently published a regulatory proposal to prohibit the use of industrially produced trans fat in foods and is currently measuring the food industry's efforts to meet sodium reduction targets. The government is also in the process of updating its national food guide to make it more relevant and help Canadians apply recommendations for healthy eating in their everyday lives.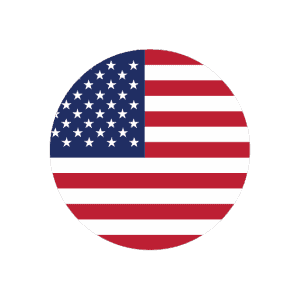 Under-secretary of State Karen De Salvo, USA
"Domestically we have a set of clear SMART goals. I will mention just one which is about increasing the intake of vegetables by 35% for all children in our country. We look forward to continuing to work on this incredibly important agenda with you all and to see that we can give every child on this globe a healthy life."
The USA has also committed to reduce sodium consumption from an average of 3,400 mg per day in 2010 to 2,300 mg per day by 2020 in people over 2 years old.

The USA told us they were unable to provide an update on progress.  There are concerns that some of the recent progress made on tackling child obesity may stall nationally. Read more on that here. Several major cities are leading the charge though.  For example Berkeley, Philadelphia, San Francisco, Oakland, Albany, Boulder, Cook County, and Seattle have all introduced soda taxes.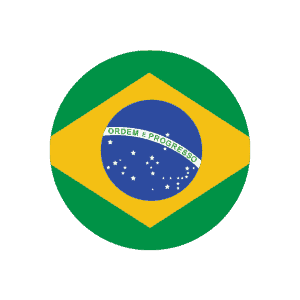 Secretary of Health Surveillance Jarbas Barbosa, Brazil
"In this regard, the summit on nutrition for growth is to be held in Rio De Janero during the Olympic Games and will be extremely important to giving visibility to the global commitments and the establishment of a major action framework.
We need to maintain the nutrition agenda as a priority among governments, international agencies such as FAO, WHO and other stakeholders. That is our commitment to strengthen public policies related to nutrition and food and nutrition security to ensure the achievement of global nutrition targets but especially so that these children worldwide grow healthy and with quality of life to develop all their potential"

The Brazilian government did honour their commitment to host a Nutrition for Growth event in Rio during the 2016 Olympics. However due to a number of reasons, the moment was underwhelming and didn't achieve the tangible outcomes achieved the first Nutrition for Growth event achieved in London 2013.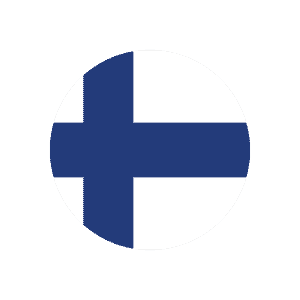 Minister Juha Rehula, Finland
"We will develop nutritional quality criteria and self evaluation tools for snacks, drinks and meals available for children at nurseries and preschools. The work will be carried out by National Nutrition Council by end of 2017"

Over the last 12 months, Finland has been active in promoting child nutrition. They have developed a criteria for the free nutrition and weight management classes that the government has made available to all families. The country has also revised quality standards for the healthy school meals that the government provides to all school children, every day, free of charge. The promised self-evaluation tools for nurseries is an ongoing project and will go to a public hearing in Oct 2017.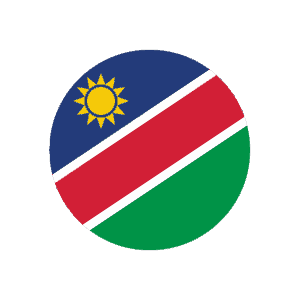 Former Prime Minister Nahas Angula, Namibia
"Southern Africa is in a period of intense drought. The drought is driven by the longest El Nino event. There has been below average rainfall, and above average temperatures."
"I am committed to putting my energy, experience and leadership behind the revision of Namibia's food security and nutrition policy and to increase government investment to ensure the implementation and achievement of the sustainable development goals."

The former President of Namibia Nahas Angula told us that the food security situation in Southern Africa improved as a result of this year's good rains. Naha is therefore "now  focusing on communities whose traditional life styles have been negatively affected by modernity. The San (Bushmen) communities who traditionally lived  on harvesting wildlife and wild fruits are struggling to survive since hunting is no more free. In this regard The Namibia Alliance for Improved Nutrition(NAFIN) is conducting a nationwide survey on the nutrition status of San children."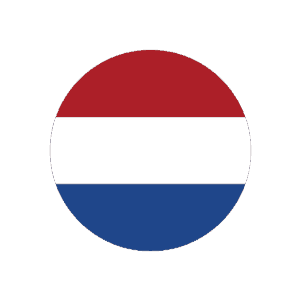 State Secretary for the Ministry of Health, Welfare and Sport Martin van Rijn, The Netherlands
Reducing childhood obesity in the Netherlands is one of our priorities. Our goal is to reduce overweight in at least 75 municipalities by 2020. 

For example, we have made the commitment to reduce sugar consumption through soda's by 10% in 2020.

The Netherlands continue to work on their voluntary reformulation agreements. They've done this domestically and used their Presidency of the EU to promote pan-Europe agreements. Targets have been set to reduce salt, sugar and saturated fats across many product categories. The government will run a food consumption survey next year to understand whether these product agreements are impacting upon the citizens' overall consumption, or whether more robust action will be needed.  Campaigners say more action is needed in several areas including prevention of junk food marketing to kids.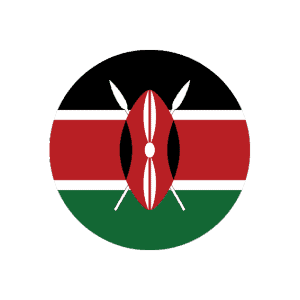 Cabinet Secretary Cleopa Mailu, Kenya
"We commit ourselves to sustain action towards meeting national nutrition targets…to enhance multi-sectoral coordination, adoption of 2030 agenda for sustainable development, sustain the country's efforts toward achieving international agreed World Health Assembly nutrition targets, increase financial commitments for nutrition and improve the integration of nutrition actions into health systems. We affirm our commitment to fighting malnutrition and we will continue to profile nutrition as key to the development agenda."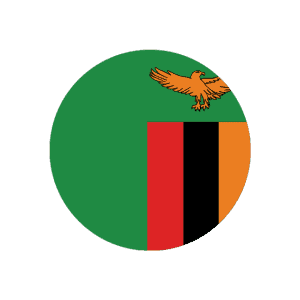 Ministry of Community Development Mother and Child Dr Caroline Phiri Chibawe, Zambia 
"I wish to affirm Zambia's commitment towards meeting the 2025 global nutrition targets. To do this, government of Zambia made a commitment at the Nutrition for Growth Summit in 2013 to increase nutritional budgets by 20% every year over a period of ten years.
That will be our blueprint for resource mobilisation and what we have set up is a SUN fund where all the funding should be done through one basket to go to the districts and the community.
To ensure accountability, the government is working on development of a common results framework to ensure that government and partners account for action in nutrition. We have a commission, the National Food and Nutrition Commission and we are actually reviewing its legislation.
We are also looking at reviewing our regulatory and legislative environment for marketing of food and breast milk substitutes to protect infants and young children and the population in general.
One of the other areas we are looking at is human resources, to be able to increase the human resource at the lowest service delivery point and in this we're looking at nutritionists and including those with bachelors and masters degrees.
The private sector has not been left behind, so we have actually committed to work with the private sector and we have set up a business network which is housed by the scaling up nutrition movement.
So the government commits to strengthen the community involvement and participation in programming, implementing the interventions that are both promotive and preventive."
This event was organised by Save the Children, NCD Alliance, ONE, Concern Worldwide, Generation Nutrition, Water Aid, World Obesity Federation, Global Nutrition Report, International Diabetes Federation, Action Against Hunger, Scaling Up Nutrition Civil Society Network, and World Cancer Research.