Learning about root vegetables can be overwhelming, as many of them seem so similar. Many people get confused between ube and taro, so it's no surprise that even more will get confused between a turnip vs. radish. Though they're different color-wise, these two crops still confuse many.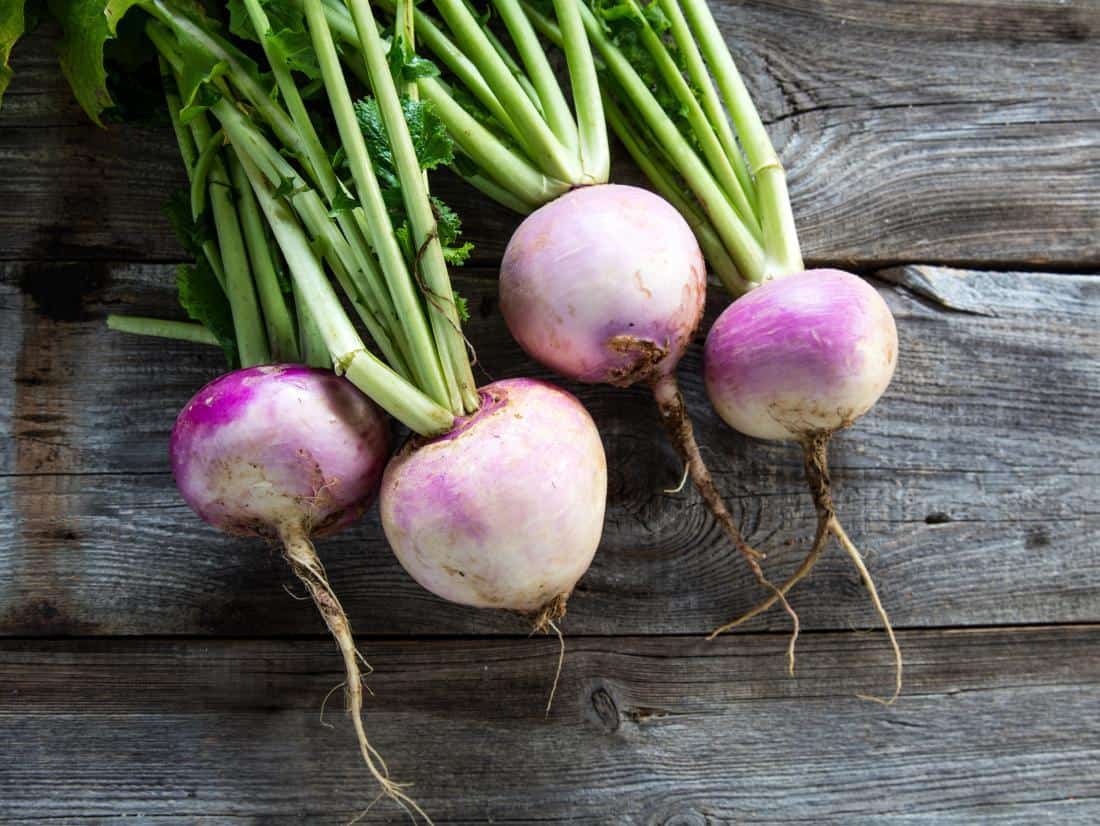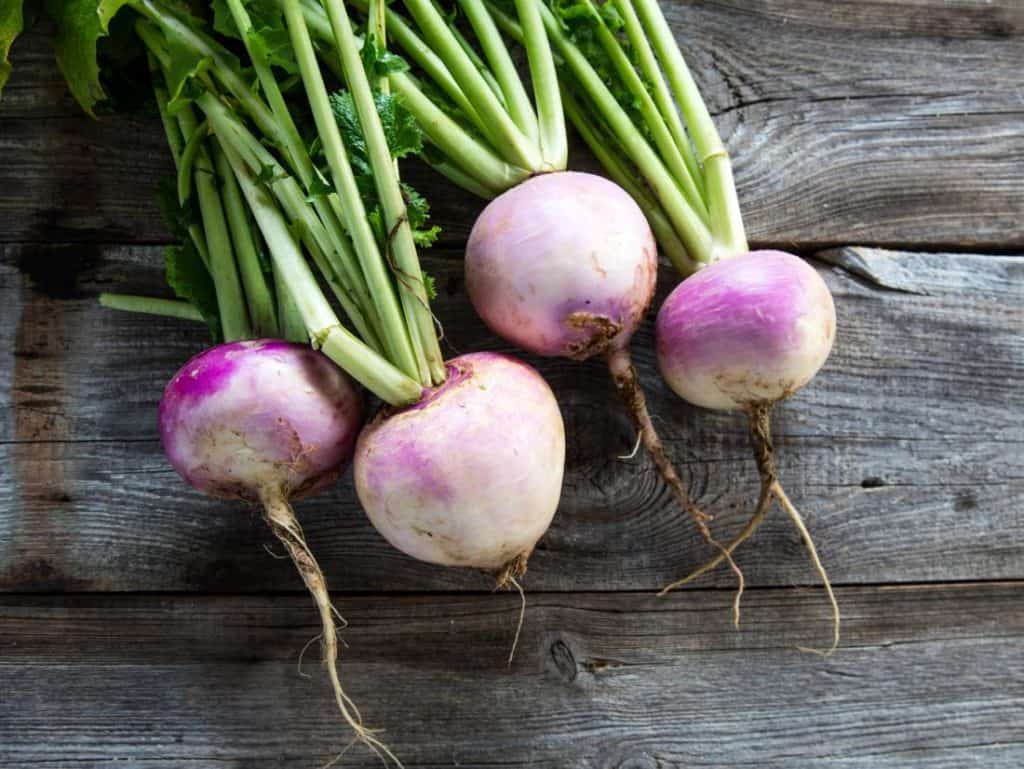 Despite the fact that a turnip and radish look similar, both crops come from different families. Therefore, they're considered totally different from each other. This guide will help you distinguish a turnip from a radish and vice versa.
What are Turnips?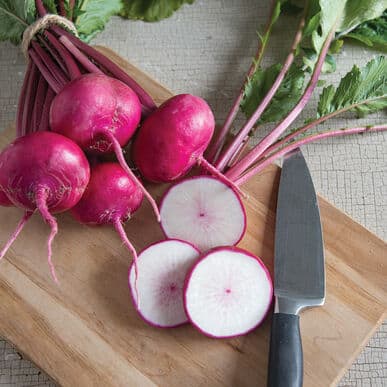 Turnips come from the brassica family. You can find the root vegetable in countries with a temperate climate. Humans consume small and tender varieties of turnip, and these kinds of turnip are included in a number of popular dishes. Livestock also can consume turnips, as the common, larger varieties are often given to them as food.
Many people also confuse turnip with rutabaga. These two may come from the same brassica family, but they are also different. The rutabaga is a hybrid between a turnip and a cabbage. It's also common to confuse turnips and parsnips.
Though there are certain similarities when comparing turnip vs. radish, it's important not to confuse the two.
What are Radishes?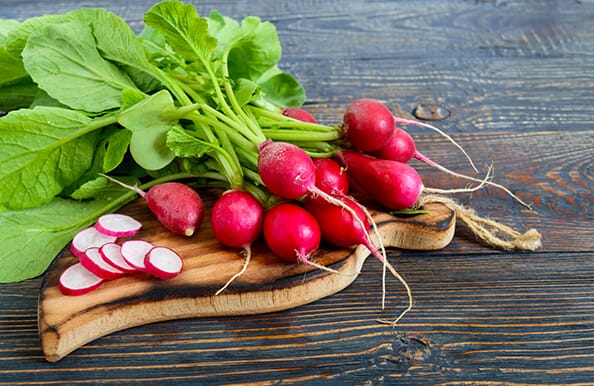 Radishes come from a family of crops known as the raphanus. Like turnips, radishes are also edible root vegetables, and they are available worldwide. Radishes are often mixed into salads and perhaps even used in sandwiches.
There are many varieties, sizes, and flavors of radishes, so it's somewhat difficult to put them into one category. However, one thing is for sure: radishes can have a sharp flavor, and this makes the taste of several dishes deliciously unique.
What are the Differences Between Turnip vs. Radish?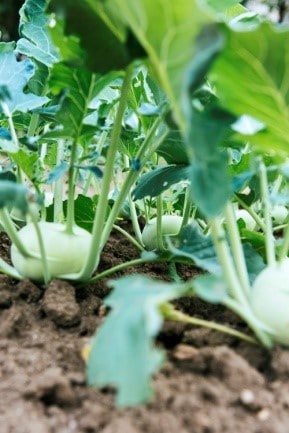 Appearance
The outside color of raw turnips range from white to purple, and the inside of turnips is usually white.
Medium-sized turnips grow from 2 to 3 inches. These sizes are great for human consumption, and they are not too soft, nor too hard to munch on.
Radishes have a variety of colors depending on the variant. You'll see red radishes most often; these are round or oval.
Radishes measure about 2-3 cm long.
Taste
When it comes to taste in considering turnip vs. radish, this also differs greatly. In fact, even the different variants of these root vegetables differ in taste!
In general, young turnips are known to have a sweet taste, like carrots. Meanwhile, older turnips that are usually feed for livestock taste more like starchy potatoes. The way you eat turnips also affects its taste.
Raw turnips may taste like radishes, which have an earthy taste and a little bit of spice. Cooked turnips, on the other hand, produce a sweeter, more flavorful taste.
Radishes have a bit of spiciness to them, but they can also be sweet. Most people can tolerate eating raw radishes. However, as the radishes grow old, they become spicier and harder to eat.
While they're great eaten raw, radishes are ideally used as an ingredient in a dish. The exceptional taste of radishes provides a special flavor. Cooked radishes are milder and sweeter than raw radishes.
Health Benefits
These two root veggies are loaded with vitamins and minerals that are known to help boost your health and your immune system.
Turnip Benefits:
Contain vitamins A, B3, B5, B6, C, E, and K.
They also contain folic acid, calcium, and potassium.
They are rich in fiber, which can help people improve digestion and maintain a regular bowel movement, which aids in your digestive health.
Turnips contain calcium, which strengthens bones and can decrease the risk of osteoporosis.
Radish Benefits:
Radishes are rich in antioxidants, fiber, and calcium.
Generally, antioxidants can help improve your skin's condition by preventing acne breakouts and blackheads.
Radish "paste" can reduce scars and skin rashes significantly.
One of the best ways to add radish to your diet to achieve its maximum health benefits is to make a fresh juice.
Storage Life
Trying to storing a turnip vs. radish may vary depending on how, exactly, you wish to do so. Turnips can last for up to 2 weeks when kept in a perforated plastic bag in the refrigerator. Meanwhile, radishes can last inside the refrigerator for a week, as long as you remove the leaves before storing them.
Another variety of radish, known as Oriental radish or daikon, will only last for up to 4 days in a fridge. However, once it's cooked, it can be stored for longer periods of time.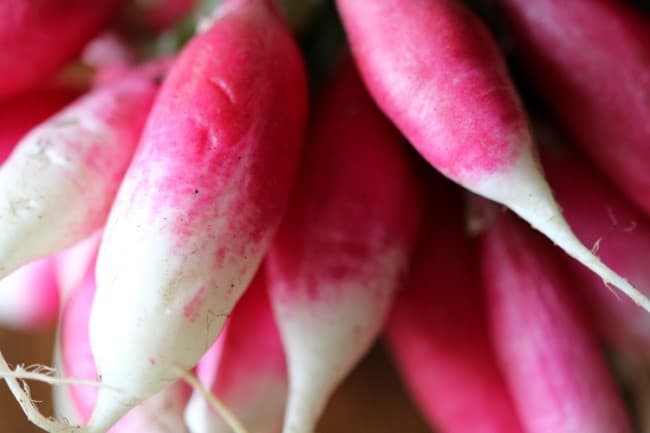 The Verdict
In considering the turnip vs. radish debate, it's clear that they are from different root crops and have differences in flavor. Turnips are sweeter and less spicy than radishes. The two vegetables also differ in appearance. Hence, you can easily tell them apart.
Since turnips and radishes have many varieties, their taste and appearance may vary from time to time. However, whichever you decide to include in your salad and dishes, rest assured that the essential vitamins and minerals from these veggies will help boost your health while offering distinctive flavor.
Radishes and turnips are available in the produce section of grocery stores. You can easily buy them all-year round. They can also be grown in a personal garden.
Growing your own turnips and radishes ensure that you get organic veggies whenever you need them. Just keep in mind these differences, so you know to use them in ideal ways!