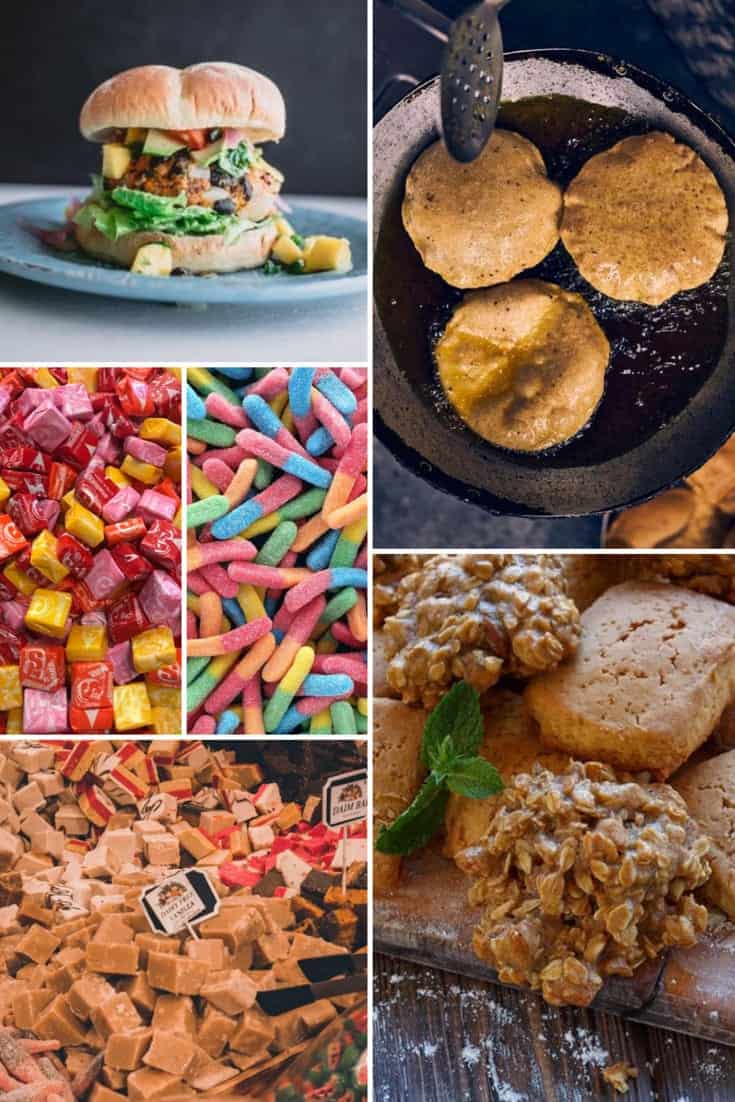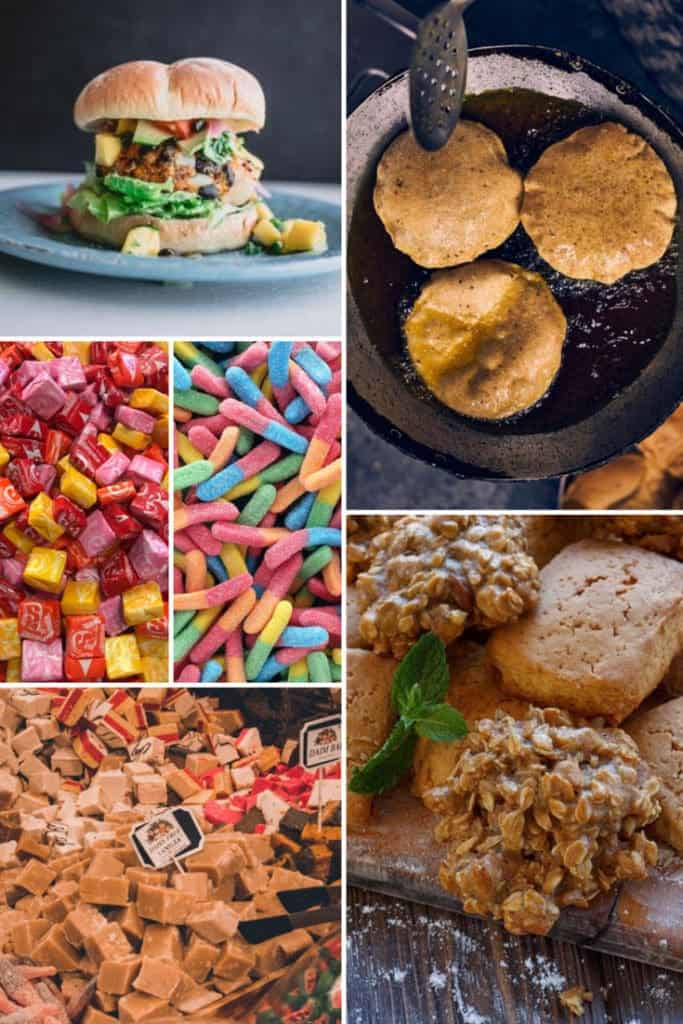 The idea of this article came to me from personal experience.  A few years back, I gained more weight than I wanted over a few months. I wanted to get back in shape fast so I started replacing regular food with dietetic food. I tried different types of weight loss bars who supposedly were low calorie but could replace a whole meal. For me, those bars were more like a snack, because an hour later I was hungry again.
After a month of restricting myself from normal food and eating mostly weight-loss-friendly food, feeling hungry all the time, my efforts were repaid by losing ...zero pounds. I was shocked and couldn't understand how this happened. So I started l reading the labels of the things I bought more carefully. I discovered that my weight loss bars had almost the same amount of calories as regular bars or even chocolate.
This made me want to learn more about nutrition and how to make healthy choices. I changed my lifestyle and I started cooking more. I realized that homemade food is healthier, has fewer calories, and it's much easier to control what you eat when you cook yourself, instead of buying food from the store or from fast-food.
For this post, I wanted to find out what other food lovers, like me, think about foods that are marketed as healthy and if that is really true. That is why I reached out to 31 food bloggers and even some nutritionists and I asked them the following question:
"What foods considered healthy are in fact unhealthy and why it's that?"
Some of their answers surprised even me. There are so many foods promoted as a healthier replacement for unhealthy stuff, but which really are just as unhealthy or even worse. Sharing knowledge is great. Only this way, we can learn from each other. Now let's see what the food experts have to say about unhealthy "healthy" foods.

The first faux healthy food that immediately came to mind is planted-based meat. Whether a food or drink is deemed "healthy" or what an individual needs to eat a "healthy diet" is complicated, and yet it seems clear that many promising new products, like plant-based meats, do not meet the standard for nourishing food.
The "healthier" choice claims about faux burgers have helped manufacturers make a bundle. A Harvard Medical School blog post noted: "Meatless burgers are a good source of protein, vitamins, and minerals...[but] are heavily processed and high in saturated fat... The bottom line: Meatless burgers are good for the planet, but not always good for our health."
I should note that not all processed foods are bad. On the contrary, some of the most nutritious foods are processed.
In the case of plant-based meats, however, the taste and texture are "processed" to make it taste and have the mouthfeel of meat. It is this processing that yields unhealthy levels of fats and sodium.
It is also important to keep in mind that sustainability means more than embracing environmentally preferable production practices. Reduced use of water, energy, and land, and the resulting reduction in greenhouse gas emissions, which is, undoubtedly true of plant-based meat, represent one piece of sustainability.
What is missing is the "people" piece of sustainability, which includes responsibilities such as managing nutrition, promoting public health, and stimulating responsible consumer behavior.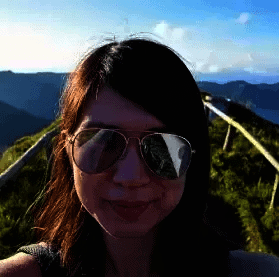 One food that many people consider healthy but actually are not are processed vegan or vegetarian products. These are usually meat imitation or animal-derived products, and ethical reasons aside, the nutritional content and ingredients can actually be worse for you than the animal-based version.
Just like many processed foods, meat imitation products are often loaded with sodium and chemical additives. In order to imitate the taste and texture of meat, certain products can also contain a large amount of saturated fat from plant-derived ingredients such as coconut oil.
This is also common with vegan cheeses, which often use coconut oil and nuts, and can also be high in saturated fat. While these foods can be fine in moderation, without looking at the label and nutrition content many people might assume a vegan or vegetarian labeled product is likely healthy for them.
While eating a vegan or vegetarian diet can be good for your body, the environment, and for ethical reasons, the healthiest foods are from raw ingredients you cook yourself. Reading labels and ingredients is especially important when it comes to any type of processed food.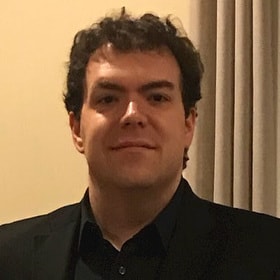 I am 1000% against meat substitute burgers as a healthy option, such as the Impossible Burger. First off, they don't have any fewer calories than the traditional meat (60 calories an ounce is on par with leaner ground beef).
The protein content is consistent (5g/oz), but the slightly lower fat of the Impossible burger is offset with 9g of carbs per serving.
Additionally, the Impossible Burger is *heavily* processed, with over 21 ingredients like sunflower oil, Cultured dextrose, and methylcellulose (which is the main ingredient in fiber pills...).
If you are adverse to meat for moral or health reasons, this may be a nice indulgence, but Impossible Burgers are in many ways less healthy than a traditional beef burger. Sticking to responsibly raised lean beef is better when considering macros, processing, and even price.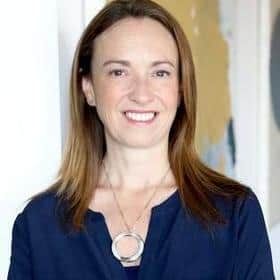 Ordinarily, we associate fruit, nuts, cereals, and meat-free foods with a healthy diet. Depending on how they are packaged up and processed can lead to a very different outcome.
The Meat-Free Revolution
Once in a while a fake meat sausage in a bun smothered with sauce and topped with fried onions can be a tasty treat. The explosion in plant-based eating coupled with innovation in meat-free products has led to greater accessibility in mainstream grocery. The designation that "meat-free" automatically means "healthier," otherwise known as the "health halo effect," can be misleading.
A closer peek into some manufactured products show them to be highly processed possibly with unhealthy additives, higher levels of salt and saturated fats. Unadulterated tofu, tempeh, jackfruit, lentils, mushrooms, nuts, seeds, beans and legumes are all great alternatives.
The Fruit Smoothie Fallacy
While there is nothing wrong with the occasional glass of freshly squeezed orange juice including the fibrous pulp, a smoothie is essentially liquid sugar. The high calorie and sugar content of a smoothie can be masked with the addition of touted "superfoods"* such as wheatgrass.
The Granola Bar Paradox
Convenient; yes. Healthy; possibly not. Again, sugar can be the enemy here and oaty bars packed with anything from high fructose corn syrup to dates can pack in upwards of 50% of your daily sugar allowance. The right carbs and protein are your friend so look for seeds and wholegrain bars with lower sugar, such as these puffed millet tea squares with matcha.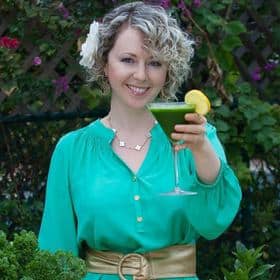 Tilapia - many people think it's healthy because it's fish and low in calories, but it is actually full of pesticides and poisons because farm raises variety has awful conditions that it's swimming in. I suggest eating wild-caught sardines or salmon instead.
Non-pasture raised chicken - chickens are sitting in cages that are stacked one on top of the other, pooping on each other and that poop ends up on their feed. This is why chicken has high levels of arsenic. Try pasture-raised Organic chicken Instead. It may be more expensive, so just reduce the quantity and add more low-cast veggies to add to the bulk
Gluten-free chips - even if they are gluten-free, many chips are loaded with processed ingredients such as gmo oils and grains. I would opt for crunch veggies or dehydrated veggie chips with minimal oils
Pasteurized juice - pasteurization means processed at high heat which kills enzymes and many vitamins, making the juice just sugar water. I suggest going for the actual fruit - you will get fuller on less quantity, save calories, and get all the nutrition.
Fat-free cheeses and desserts - often they can be loaded with extra sugars to make up for the lack of taste. I suggest going for the organic version of the real thing and just having a little bit at a time, savoring every bite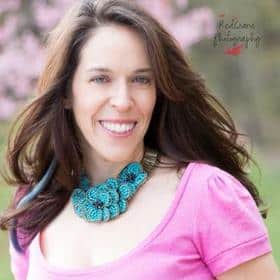 Protein and Energy Bars
They are all marketed as a healthy way to replace a meal or to include as a snack into your diet. What they don't tell you in that they contain more SUGAR and calories than some of the items in the candy aisle at the market.
If you are going to eat a bar, first look at the ingredients and make sure you can pronounce them all. Then look at the nutritional panel, how much sugar, protein, and fiber are is in the bar. My advice is to look for bars around 2 hundred calories with 5+grams of protein, 4+grams of fiber, and less than 8 grams of sugar.
Salad dressings
We assume that all vegetables are incredibly healthy in every capacity, that's wrong. Yes, the vegetables are healthy it's what we put with them can be our downfall. How big is your markets' salad dressing department? What you are actually looking at is the liquid sugar department.
The problem with most salad dressings is that they are actually filled with sugar, "bad" oils, and "bad" fats, and chemicals. It is easy and cost-effective to create your own dressings at home and you will be healthier for it.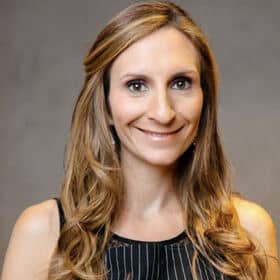 A few foods that are considered to be healthy, but really are not included wraps, muffins, and yogurt.
Wraps around a sandwich load on unnecessary calories, they can range from 200-400 calories before you put any ingredients in the wrap. They are not nutritionally dense and are not a healthy alternative to bread. You'd be better off making a sandwich with 1 slice of bread, but it in half and then fill it with your ingredients.
Muffins are also another misconception when it comes to health. Most store-bought muffins are loaded with sugar and trans fat, and can range from 300-600 calories! If you read the back of some muffin packages, it actually says 2 servings and it can be 200-300 calories per serving. Homemade healthy muffins would be a much better alternative.
Yogurt is not what people think is it. Many people eat it for the probiotic benefits, however, there are so little probiotics in yogurt it does not do what most think it should do. On top of which, yogurts are super high in sugar, anywhere from 18-32 grams in 6-8 Oz of yogurt. That's 4 to 8 teaspoons of sugar in one tiny yogurt. Taking a probiotic pill would be a better alternative.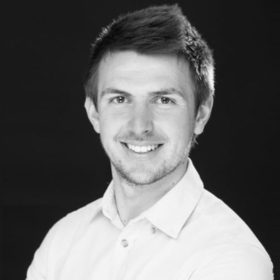 Yogurt is typically seen as a health food in the public's perspective. It contains high amounts of protein and key nutrients such as calcium, which can help protect against osteoporosis. They also contain probiotics, which can aid digestive health.
However, many types of yogurt commonly found in supermarkets are less healthy. Many brands you see on the shelves of grocery stores are flavored, meaning they contain high amounts of sugar and artificial sweeteners.
Although plain yogurt contains some natural sugar, flavored types have considerably more. Generally, 15 grams of sugar per serving is a reasonable amount. However, you will also need to check the labels as even yogurts low in sugar can still contain artificial ingredients.
Other types of yogurt are also unhealthy. Frozen yogurt is often considered a healthier alternative to ice cream. However, it contains similar amounts of even more than regular ice cream in many instances.
Heat treatment of yogurt products also kills active bacteria, reducing any digestive benefits. Examples include foods such as yogurt-covered raisins.
The healthiest way is to consume yogurt is to eat plain yogurt and add the flavorings yourself. Either use small amounts of flavorings like honey or maple syrup or healthier alternatives like fruit.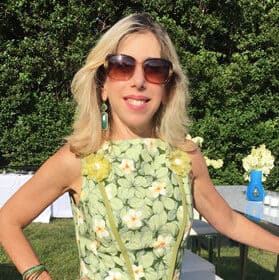 Pretzels
So many people think pretzels are healthy because they have less fat (and calories) than potato chips. But in fact, pretzels are white bread with a dose of salt. Unless you specifically get whole wheat.
Store-bought tomato sauce
Yes, tomatoes are rich in antioxidant vitamins C and A. However, many brands are high in added sugar and salt do it is important to read labels carefully.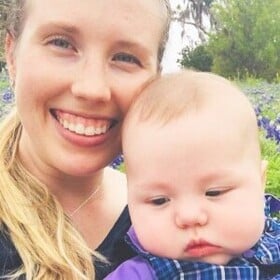 Protein powders and drinks are often considered healthy but are in fact not that healthy. The average person thinks they need a lot more protein than they actually do so they'll have a protein drink after working out.
Not only are these powders typically high in calories, but many of them are also filled with sweeteners. You'll undo the work you just did at the gym and gives you a blood sugar spike.
Many low-fat and "fat-free" foods aren't healthy. It's marketed on the assumption that the fat you eat is the fat that your body stores when in fact, your body is much more complex than that.
Healthy fats are needed for the absorption of certain nutrients and help with satiety so you eat less. Low-fat foods tend to be high in sugars or have other chemicals added to take the place of the fats. It's better to eat the regular full-fat versions in moderation.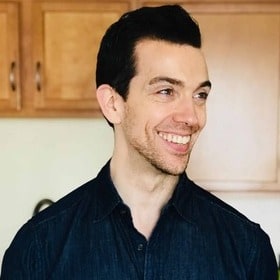 While fruit juice and fruit juice blends seem like they should be healthy, they're actually not. While fruits contain sugar, when you eat them whole you're also getting their fiber.
The fiber helps your body digest the sugars more slowly. But juices have filtered out the fiber, so you're just getting water and sugar. Yes, there are some vitamins and nutrients as well, but if you want those, consider eating the whole fruit.
If you need it as a drink, opt for a smoothie over juices. With smoothies, you're getting all the nutrients plus the fiber. You can also add healthy fats like milk or nut butter; this is helpful as many vitamins and minerals are fat-soluble, meaning eating them with fat will help your body absorb them better.
Most bottled juices don't contain any fats so you're often not even getting as much of the nutrients from juices as you think you are.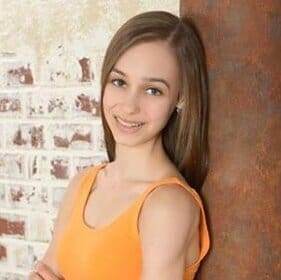 Granola. Store-bought versions are LOADED with sugar, high fat from nuts, other oils, etc.
Making your own is an easy way to cut out all the sugar and oil, adding in real food ingredients and the other key is keeping portion sizes small.
A typical serving size of granola is ¼ cup, but people don't realize this.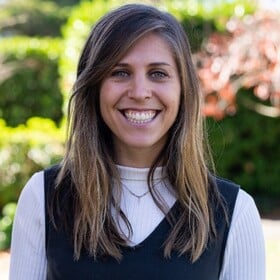 Granola bars
Many granola bars you see on the market are loaded with added sugar and corn syrup. They can contain up to 20 g of carbs and 100 calories in one small bar but only 1-2 g of fiber. On top of that, granola bars are often made with refined vegetable oils, which are known to cause inflammation.
Flavored soy milk
Soy milk is often considered a healthier alternative to cow's milk, especially if you have a milk allergy or intolerance. But flavored soy milk isn't any better for you than dairy because it contains added sugar and some brands contain carrageenan — an additive from red seaweed known to irritate the digestive tract.
Protein powder
Protein powder is a highly processed food supplement that most people don't really need or are better off without. Too much protein in your diet can strain the kidneys, end up being stored as fat, and put you at risk of osteoporosis. Besides that, these products cannot replace the nutrition of natural sources of protein, which often also contain essential fats, B vitamins, and other valuable nutrients.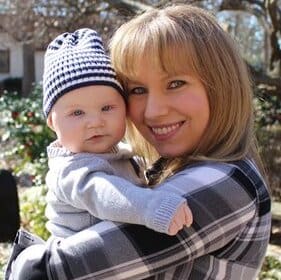 Granola is one of my favorite things to make at home because it's quick and simple to make a huge batch, it keeps well, and you can customize it exactly to your liking. It's also significantly cheaper, especially when compared to some of the higher-end brands!
But, most importantly, it can be so much healthier than store-bought granolas, which are often packed with excess fat, sugar, sodium, and calories.
Store-bought granola blends often include ingredients like chocolate, various kinds of syrups, or other sugars that are unnecessary, increasing the carb and calorie content.
Also, in addition to heart-healthy unsaturated oils and omega-3 fats found naturally in seeds and nuts, store-bought granolas often contain added saturated and hydrogenated fats that you can definitely do without.
While there are healthy store-bought granolas available, in general they can be pretty expensive. When you make granola at home, you can save money AND make better choices about the ingredients you put into your body to fuel yourself for the day.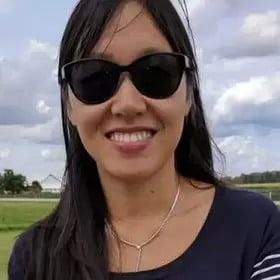 Here are foods considered healthy that I consider to be very unhealthy and why:
Granola: This is often packed with corn syrup, honey, and other sugars which is what makes it taste sweet and allows the oats, nuts, and dried fruit to stick together in clumps. Muesli is a healthier, less sugary option.
Chocolate milk: This is often a favorite post-workout drink but it's packed with sugar, usually more sugar than your body needs.
Bran muffins: While there is more fiber in a bran muffin than a blueberry or chocolate chip muffin, there is often still the same amount of sugar and white flour as regular muffins.
Plant-based milk with added sugar: The craze around oat and almond milk is justified because they taste great and don't come from animals. But they can have a lot of sugar added. It's best to pick an option without added sugar.
Instant oatmeal: While it's inconvenient, instant oatmeal is usually packed with stale nuts and way too much sugar. There can also be mysterious oils and additives, including artificial colors and flavors.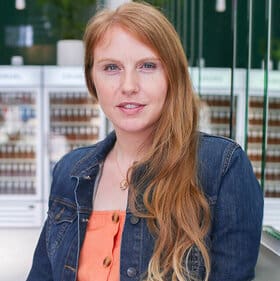 A food that is often considered healthy but is in fact unhealthy is fruit smoothies. The average smoothie is actually full of sugar and will send your blood sugar on a rollercoaster ride.
While you think you're actually doing yourself a favor by drinking a "healthy" morning shake, you're actually setting yourself up for more sugar cravings later on because your blood sugar had spiked in the morning and will now crash in the afternoon.
National juice chains such as Jamba Juice are often marketed as healthy, but the reality is that average medium size Jamba Juice smoothie has around 40 grams of sugar. Making your smoothies at home can help you control the amount of sugar that goes into your system.
A healthier alternative to the pure fruit smoothie is to add a combination of protein, a healthy fat source (such as nut butters), leafy greens, and chia seeds for fiber to your morning shake. Keep your fruit to half a cup or less, just to combat the bitterness of the other ingredients.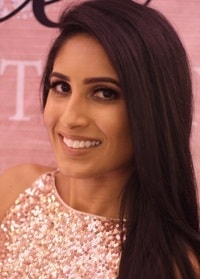 Some foods that are considered healthy but are in fact unhealthy include fruit juices, trail mix, most processed breakfast cereals, and multigrain bread. The common factor between all these foods is the amount of sugar in them.
Fruit juices are mainly all sugar as it is just the liquid component of the fruit with all the fiber being thrown out in the pulp. The end result is a drink with simple sugars which can cause spikes in blood sugars.
Trail mix can be made healthy, however, most commercial trail mixes contain a lot of salt and sugar. Most of the nuts are roasted and salted along with processed candy such as m&m's in most trail mixes.
Most breakfast cereals, especially ones marketed to kids, are extremely high in sugar with little to no nutrients. In addition to tons of added sugar, most breakfast cereals contain high amounts of artificial colorings and flavor.
Multigrain bread is a tricky way that food companies make people think that the bread is healthier. Unless the bread is made with 100% whole grain flours with zero refined flours, it is not a whole grain product. A great way to see if the multigrain bread is healthy is to check the ingredients to see if it contains refined flours.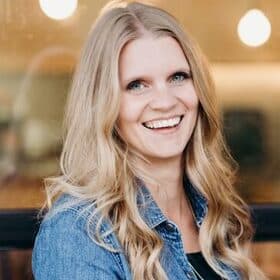 Store-bought, prepackaged applesauce is often marketed as a healthy, budget-friendly snack to stock the pantry. It's actually not as healthy as you may think. One serving is loaded with sugar and lacking in other key nutrients compared to a regular, whole apple. Apples are naturally sweet, but many traditional applesauce brands add high fructose corn syrup for extra sweetness.
Store-bought applesauce contains 30% less fiber than a whole apple because the peel is removed during processing. That's why store-bought applesauce is a uniform pale-yellow color, instead of the rosy, blush hue it should be if the nutrient-rich peels were included.
Apple peels also contain a significant amount of vitamin K, vitamin A, and vitamin C, as well as calcium and potassium.
Eat a whole apple or make your own unsweetened applesauce from scratch. Remember to keep the peels intact for a healthier alternative. Making applesauce as home also reduces food waste and plastic consumption! If applesauce from the grocery store is the only option, ensure it's the all-natural and unsweetened version.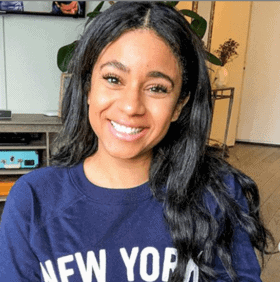 Granola - people often associate it with health but there's a ton of sugar that goes unnoticed. People often add it to their yogurt for extra crunch 0 - but there are other alternatives for that! I opt for walnuts or even bee pollen. It helps satisfy that crunchy flavor without the added sugar!
Turkey bacon. It sounds like a good alternative to regular bacon, and to a degree, it does save calories. However, it's loaded with a ton of artificial ingredients and is packed with sodium. A little bit of sodium can be okay, but large intakes can lead to high blood pressure which can cause cardiovascular issues or even a stroke.
Canned soup. It can be so easy to reach for a can of soup, but it's not worth it. Canned soups are packed with sodium and preservatives to keep their shelf life extended. Instead, opt for homemade soups! They really are so easy to make! Once you've prepared the ingredients, the soup pretty much cooks itself (but make sure you take all the credit 😉 )!
Anything listed as 'sugar-free.' At face value, it appears that well, it's sugar free - but the artificial sweeteners are so bad for you. And, some can even be linked to cancer.
Flavored Oatmeal. Plain oatmeal (steel cut or rolled oats) are so healthy for you! They are linked to a ton of healthy benefits as well as weight loss. But the instant variety is packed with sugar. Instead of buying the prepackaged or instant kind, opt for plain oatmeal and add in fresh fruit (a blueberry and strawberry blend is my favorite!) and add nuts.
Microwave popcorn. Microwave popcorn is filled with chemicals and oil - especially the low-fat ones. A good alternative is making air popcorn and lightly sprinkling with salt. Fresh popcorn can actually have health benefits as it's high in fiber and protein. Most importantly, it doesn't come packed with cholesterol lie the microwave version. For extra flavor, I love to sprinkle nutritional yeast on top!
Canned pasta sauce. Be careful of the pre-made tomato sauces because they can be packed with sugar and other preservatives to keep them fresh. It really is so easy to make your pasta sauce at home My recommendation is to do as my grandmother did each Sunday. Make a few batches of homemade tomato sauce on Sundays and freeze for the week!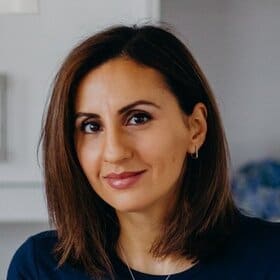 Cold cut turkey: You might be tempted to order a turkey sandwich at lunch thinking it was a healthy choice, but in fact, most deli meats, like turkey, are filled with nitrates and high levels of sodium, which are unhealthy to consume at the quantities present in deli meats.
Frozen yogurt: Frozen yogurt does contain less fat and calories than ice cream. However, there is usually a lot of sugar to compensate for the little fat so that the flavor is still satisfying. When you factor in the large cup sizes and the wide variety of sugary toppings, it can quickly become an unhealthy treat.
Protein Shakes: While protein powders can be beneficial for fueling your body after a workout, consider using them to make your own protein shakes instead of buying ready-made shakes. That's because bottled protein shakes often have a high amount of sugar to enhance the flavor, so you end up consuming more carbs and calories than originally intended.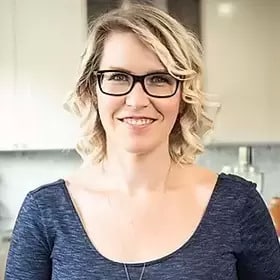 1. Fruit Juice. You're basically drinking sugar and it can impact blood sugar imbalances just as much as soda. I recommend people just eat the whole piece of fruit instead of drinking juice because the fiber in a whole piece of fruit actually slows down the rate at which fructose is absorbed into the bloodstream.
2. Microwave popcorn. Many people assume that it's a great low-calorie snack, but low calorie isn't everything when it comes to nutrition. Microwave popcorn is filled with additives and preservatives that are not benefiting your health. Do yourself a favour and air pop your popcorn and add some butter!
3. Margarine. Hydrogenated oils found in margarine are chemically manipulated to prolong shelf life, making unsaturated oils solid at room temperature. These hydrogenated oils have known health effects on metabolic function, insulin resistance, inflammation, and cardiac health. My advice - just use butter!
4. Salad dressings. Store-bought salad dressings are filled with sugar and preservatives that generally counteract the fact that you're eating a salad. I suggest making a simple salad dressing yourself - here's a link to one of my favourites!
5. Granola bars. Though they are sold as a healthy snack option, many granola bars have just as much sugar as a candy bar! I suggest looking for a bar with simple whole food ingredients like RX Bars or making your own simple energy balls at home and freezing them for weeks to come.
6. Fat-free/Low-fat anything. I think it's time we end the fatphobia. Our bodies need dietary fat because it is important in hormone production and brain health.
Dietary fat is also satiating so if you are eating a macronutrient balanced diet you'll feel satisfied instead of ravenously hungry. Saturated fats have also been proven to have no relevance in the area of cardiovascular risk. It is the replacement of saturated fats with sugar that has resulted in a decrease in health nationwide.
7. Vegetable oils aka Canola Oil. They are high in omega 6 fatty acids which are inflammatory in the body. I suggest using coconut oil instead which is a stable saturated fat and contains medium-chain triglycerides that have been shown to boost metabolism and cognitive function.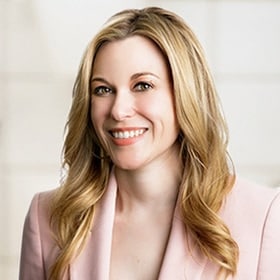 Unhealthy "Health" Foods 
Protein Bars: While protein bars are often considered a healthy snack on the go, many varieties are full of sugar and artificial ingredients. Choose a less processed brand with no more than 6 recognizable ingredients, under 200 calories, and note the sugar grams on the nutrition label.
Instead, you could grab a handful of nuts, 1 ounce of dark chocolate with 1 tablespoon almond butter or make your own ¼ cup serving of trail mix with your favorite nuts, seeds, unsweetened dried fruit, and dark chocolate nibs. 
Fruit Juice: While fruit in moderation contains wonderful vitamins and minerals for your body, fruit juice is not a health food. When fruit is juiced its fiber and most of its nutrients are lost, while its sugar content becomes more concentrated. In other words, forget the orange juice and eat the orange. The best fruits for weight maintenance are lower on the glycemic index, such as berries. 
Vegetable Oils: Avoid cooking with and consuming foods containing vegetable oils, such as canola oil, sunflower seed oil, corn oil, and soybean oil. These oils are commonly used to prolong the shelf-life of processed foods and many "healthy" snacks. Studies now suggest that consuming a high quantity of these oils may cause disease. Instead, include olive oil, coconut oil, avocado oil, and ghee in your diet. 
Wheat: Many individuals believe that whole-wheat bread is a healthy food, but many brands contain artificial ingredients and added sugar. Further, some evidence suggests that modern wheat varieties are more problematic as the wheat growing in America today is not the wheat that your great-grandmother used to bake her bread.
This "FrankenWheat" causes inflammation in our bodies, which can trigger obesity, diabetes, heart disease, cancer, dementia, and more. Instead, consume sprouted grain bread, sourdough bread, or bake your own bread at home. 
Yogurt: Many consider yogurt a healthy food, but numerous brands contain added sugar. Sugar naturally occurs in lactose so nonfat Greek yogurt contains approximately 6 grams of sugar, whereas a popular brand of nonfat strawberry yogurt contains 25 grams of sugar. This means there's an extra 19 grams of added sugar in the flavored yogurt. Therefore, eat plain Greek yogurt and add your own fruit.
In addition, read labels and watch for hidden sugars found in food products like breakfast cereals, breakfast bars, pasta sauces, ketchup, salad dressings, soups, and other canned goods.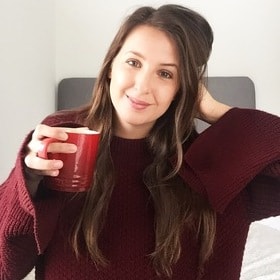 It can be difficult sometimes to categorise items into 'healthy' and 'unhealthy' because often, anything can be unhealthy is it is consumed in too great a quantity or too frequently.
However, one of the big ones that stands out to me is flavored yoghurts - many people turn to these for a 'nutricious' breakfast, not realising that these yoghurts are loaded with sugar that will spike your insulin levels and leave you hungry again far sooner than a natural, plain yoghurt such as Greek yoghurt or soya yoghurt.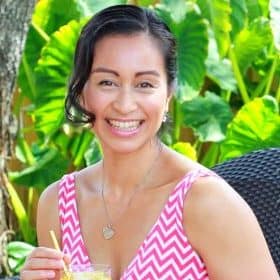 When you're at the grocery store and you see something with the label "organic", do you think it's healthier?
The label "organic" doesn't automatically mean the food is healthier or good for you to consume frequently. Take, for instance, organic cookies and candies. Even though they may be organic, they are still cookies and candies. That means that they are foods to be considered to eat infrequently since they are largely made up of sugars, albeit organic sugars.
Sugars, whether organic or not, have been linked to obesity and other related chronic conditions such as an elevated risk of heart disease, high cholesterol, insulin resistance, etc. Even conditions like acne and accelerated skin aging can be exacerbated by a high sugar diet.
So even if you're eating organic candies and cookies, they are still confections that should be consumed infrequently and within a balanced diet filled with mostly whole foods like veggies, fruit, and lean proteins.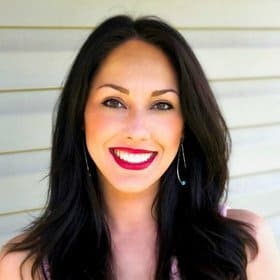 One item that I am very particular and super careful about purchasing are deli meats. Turkey in particular. People assume slices of roasted turkey are a healthy option for lunch but often they are not.
Many deli meats are processed including turkey. Processed foods are notorious for having a ton of sodium. Too much sodium is terrible for us. But that is not all you need to watch for. It's the other additives and preservatives that also make deli meats like turkey bad for us.
Lots of brands add nitrites and nitrates which are meant to preserve the meat so it lasts longer. In addition to that, whenever it comes to any meat, we need to keep in mind if the animal was raised on antibiotics or with hormones. Neither of which are great for us to consume.
Instead, try looking for meats that advertise no hormones, nitrites, nitrates, (preservatives), additives, low sodium, non-cured, and organic. If you cannot find anything you trust, slice your own meats! Simply purchase a few uncooked, hormone/antibiotic-free turkey breasts. Then season and roast them in the oven.
When they cool, slice them thinly and freeze whatever you don't need at the moment. This way you have more control of what's going into your sandwiches. Plus, you'll save so much money!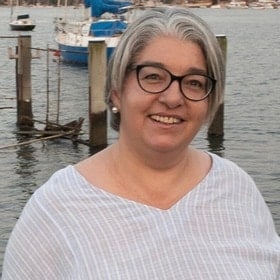 Salad Dressings
You think you are doing the right thing and have made a huge colourful salad for yourself to enjoy. It contains a rainbow of healthy vegetables so that you can benefit from a variety of nutrients. Then you grab a bottle of store-bought dressing from your pantry and ruin all its magical health benefits by adding a chemical cocktail on top!
The bad and the ugly
Most salad dressings are made with soybean and canola oils; are full of artificial flavours and colours; sodium-rich preservatives and added sugars (like high-fructose corn syrup) and even unhealthy trans fats. Let's look at their disadvantages:
Soybean and Canola oils - while these are a healthy form of fat that will reduce blood LDL cholesterol levels and heart disease. They also tend to be genetically modified (GM) to be herbicide-resistant.
Artificial flavours and colours - while they may make your dressing look bright and colourful consumer watchdog CSPI says that they may also cause hyperactivity, allergic reactions and possibly cancer.
Sodium-rich preservatives - for every two teaspoons of most store-bought dressings will containing whopping 200-400 grams of sodium. It is recommended that you limit your sodium intake to less than 2,300 mg just one teaspoon.
Just a reminder that too much sodium increases blood pressure as it holds excess fluid in the body. This burdens your heart and increasing your risk of stroke and heart failure.
Sugars and high-fructose corn syrup (an artificial sugar made from corn-syrup) - the current obesity crisis can be attributed to too much sugar in our diets. This leads to many other health problems, such as diabetes and heart disease.
Trans fats - are considered the worst type of fats you can eat. They raise your LDL (bad ) cholesterol and also lower your HDL (good) cholesterol. The Mayo Clinic states that a diet high in trans fats increases your chances of heart disease, stroke and type 2 diabetes.
Make your own
Making your own delicious salad dressings is not as difficult as you may think. You just need an oil or cream base (mayo, sour cream) (⅓ cup), a vinegar or citrus base (¼ cup), some added flavour, either mustards (1tbsp), herbs (2-3tbsps) and spices (1-2 tbsps).
Some ideas to get you started
Balsamic dressing - ⅓ cup olive or avocado oil, ¼ cup balsamic vinegar, and 1 garlic clove, minced (optional). Place everything in a glass jar with a tight-fitting lid, season, and shake well to combine. Keeps well in the fridge for a week.
French vinaigrette - ¾ cup olive oil, ¼ cup French shallots (finely diced), ¼ cup white wine vinegar and 1 tsp Dijon mustard. Place everything in a glass jar with a tight-fitting lid, season, and shake well to combine. Keeps well in the fridge for a week.
Creamy Parmesan - ⅓ cup Parmesan Reggiano Cheese grated, ⅓ cup olive oil, ¼ cup white wine vinegar, 1 small garlic clove minced, 1 tsp Dijon Mustard. Add all the dressing ingredients into a high-speed blender or small food processor, season then blitz until combined. Keeps covered in your fridge for up to 10 days.
So, don't ruin the nutritional benefits of that gorgeous healthy salad of yours by dowsing it in a harmful store-bought dressing - make your own instead!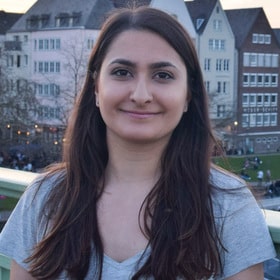 One of the biggest misconceptions regarding rice is that you should avoid white rice and instead opt for brown rice. The reason for that is that brown rice has more fiber and nutrients when compared to white rice.
The problem: brown rice is much more contaminated with arsenic, outweighing all possible health benefits the additional fiber might provide. Arsenic is a toxic trace element that should be avoided in our diets.
A high consumption of arsenic could lead to several health problems, e.g. cancer, heart disease, and type 2 diabetes. Thus, the safer option is to consume white rice and get your fiber from other sources, such as oats, sweet potatoes, or broccoli.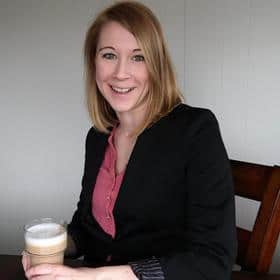 Coconut oil is often thought of as a healthy food choice. The suggested benefits range from boosting heart health, burning fat, and providing good cholesterol, to assisting weight loss and reducing hunger. The reality is much different.
Oils, in general, are calorie dense and not a great option for weight loss. While healthy fats are part of a healthy diet, you could choose them in the form of a whole food (avocado, nuts, and seeds).
In the whole form, high-fat foods also contain fiber, minerals, and vitamins. Oils, on the other hand, are highly processed meaning they are stripped of important nutrients. Oils can cause inflammation in the body due to the imbalance of omega 6 to omega 3 fatty acids.
The most unhealthy content of coconut oil is its high level of saturated fat. This unhealthy fat is known to raise cholesterol levels and increases the risk of heart disease and stroke. Coconut oil contains six times the amount of saturated fat compared to olive oil and has more calories and saturated fat than butter! It's best to leave this product off your healthy foods list.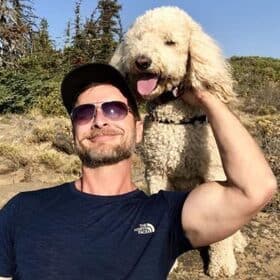 Instead of the strick labeling of foods as healthy and unhealthy, It's more about understanding how much and how often to have certain foods based on the nutritional make-up of the food. Some foods should be consumed regularly while others occasionally. Here are some examples of healthy labeled foods that should be limited.
While avocados are nutritious, because of their high-fat content, they should be limited to a serving per day. Some people eat two whole avocados a day thinking that they are eating something healthy, but two avocados are about 500 calories and 44 grams of fat.
Coconut oil and olive oil are considered healthy oils to use in cooking but again they should be used in moderation. Adding a lot of oil to salads, pasta dishes, and sauteed veggies adds up. I tablespoon of oil is 120 calories and 14 grams of fat.
Oatmeal is a healthy whole grain breakfast food but it is also calorie/carb-dense, so it should be used in moderation especially if dried fruit, nuts, and honey are added. 1 cup of oats is 300 calories and 54 grams of carbs.
This is why I advocate food tracking. It is really eye-opening for people to understand the nutrition of the foods they eat and how quickly eating certain foods they thought were healthy can push them beyond their daily nutritional goals.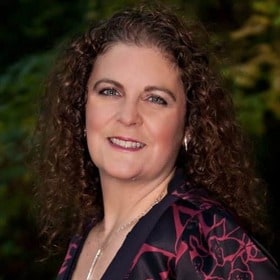 While it is true that we need fat in our diet, refined oils, including olive and coconut oil, present significant health impacts, and are not healthy foods.
High Calorie, Low Nutrients: Oil is stripped of any nutrients present in the original product. Fat contains 9 calories per gram, no matter what type. That equates to 120 calories per tablespoon! For every gallon of olive oil produced, 38 pounds of olive pulp is discarded—and the pulp is where all of the fiber and nutrition is.
Oxidizes with Oxygen: Consumed oil creates free radicals, leading to systemic inflammation and narrowing of blood vessel walls. Fat sticks to vessel walls, preventing normal function and attracts more fat molecules, causing plaque build-up (atherosclerosis), vessel narrowing, blood clot formation, and may even break off, leading to heart attacks or strokes.
Insulin Resistance: Fat blocks the normal response that lets glucose into liver and muscle cells. High-fat levels inside cells prevent glucose channels from opening, even in the presence of insulin. It's not sugar, carbs, or fruit causing insulin resistance, it's dietary fat.
What about olive oil and the Mediterranean diet? The health benefit of the Mediterranean diet is from increased plant-based foods and decreased saturated animal-fat, not the olive oil. Oil, including olive oil, is not part of a healthy diet.
---
Thank you so much to all the food bloggers that contributed to this expert roundup!
Personally, making this article made me realized that I have to pay more attention even to foods that are traditionally considered healthy. A lesson to remember is to always read the labels of the food that you buy, even for the things that you would have considered a safe choice.
If you found this article useful, then please share it with your friends and followers on social media.