Time:
Preparation: 10 minutes
Cooking: 25 minutes
Serves: 2
Ingredients: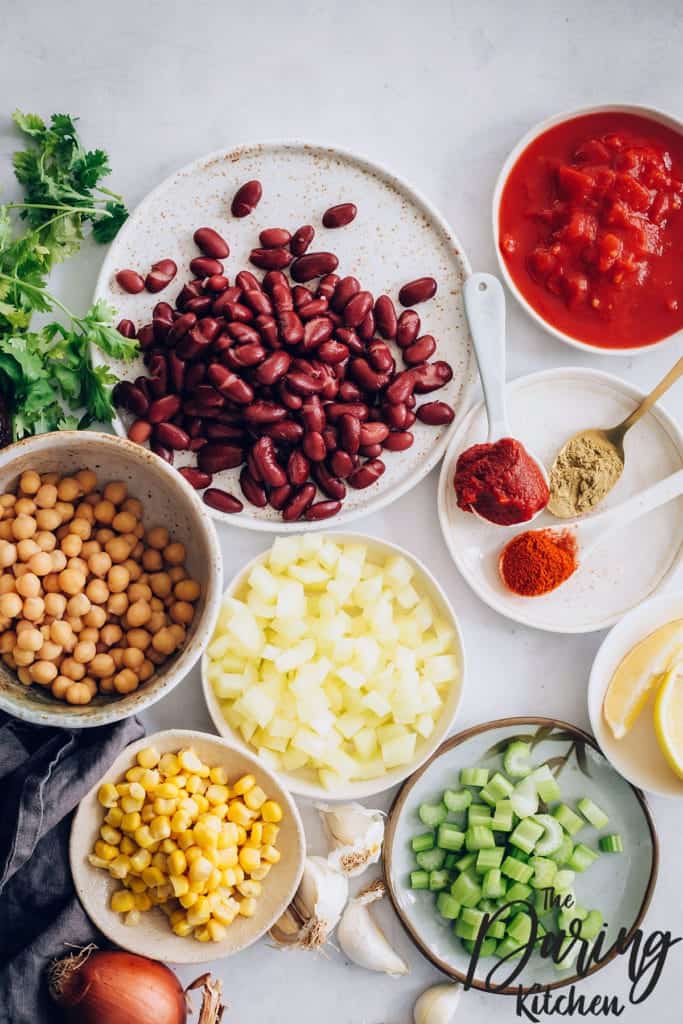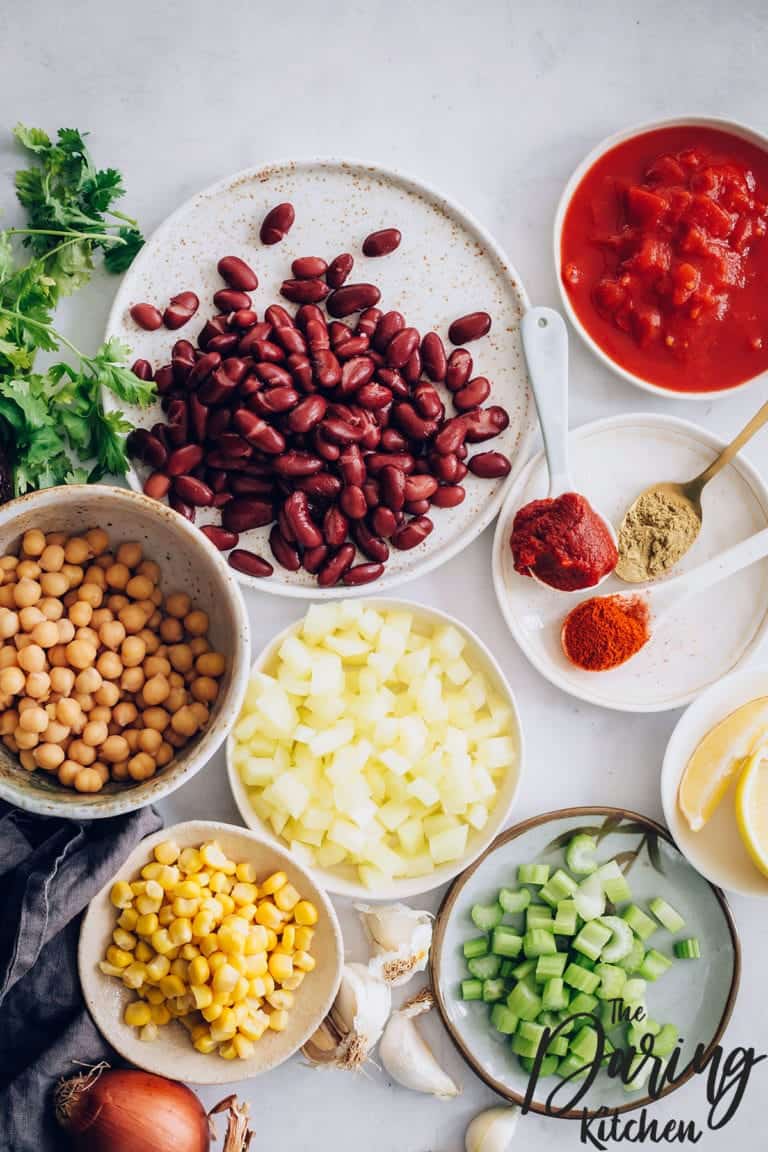 1 cup kidney beans, cooked
1 cup chickpeas, cooked
2 garlic cloves, diced
2 celery stalks, diced
1 yellow bell pepper, finely diced
1 yellow onion, finely diced
1/2 cup sweet corn kernels, cooked
3/4 cup vegetable broth
1 tbsp tomato paste
1 can diced tomatoes with their juices
1 tsp smoked paprika
1 tsp ground cumin
Salt and freshly ground black pepper, to taste
1 tbsp freshly squeezed lemon juice
Garnishing
Chopped avocado
Fresh cilantro leaves
Instructions: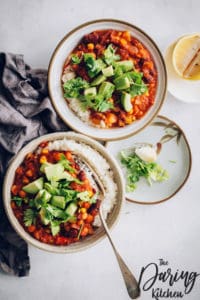 Heat up a non-stick pot or skillet and fry the garlic and onion over medium-high heat until translucent, stirring frequently.
Add the bell pepper, the celery and cook for a few minutes, stirring frequently.
Add the smoked paprika and cumin, stir to combine.
Add the sweet corn, chickpeas, kidney beans, the tomato paste and diced tomatoes, the vegetable broth and stir to combine.
Bring to boil over medium heat, then simmer uncovered over low heat for 20 minutes, until it thickens.
Season with salt to taste, add the lemon juice and stir to combine.
Serve warm, topped with avocado and fresh cilantro, on its own or with rice or quinoa.