Vermouth is a wine that's often used in cocktails, like Manhattans and martinis. It's also considered a bar staple. Unlike regular wine, vermouth is fortified and aromatized due to the herbs, spices, and flavorings infused into it.
Although it's an important ingredient in cocktails, you can also drink vermouth straight, without mixing it with anything. In this article, you'll find out more about vermouth substitutes that are accessible and convenient, so you can make a choice cocktail if you don't have vermouth around.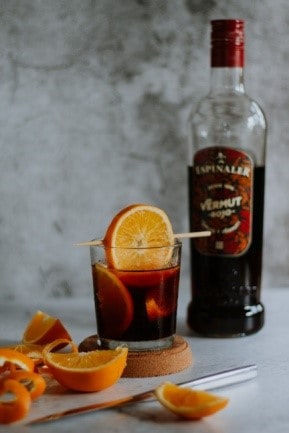 Two Varieties of Vermouth
Vermouth can be classified into two varieties: sweet vermouth (also called "red" vermouth) and dry vermouth (also called "white vermouth"). Drinks like Negroni and Manhattan use sweet vermouth. Ironically, it is not actually sweet-tasting, but more so spicy and earthy.
Although producing sweet vermouth requires more sugar, it is not as sweet as candy, nor does it taste very sweet. Dry vermouth, on the other hand, is light in color and is a common ingredient in martinis.
Best Vermouth Substitute in the Kitchen
Vermouth has a very complex flavor profile, and it may differ according to the brand. However, there are some common ingredients used to produce this drink, and these include cinnamon, cardamom, vanilla, marjoram, ginger, and licorice. Because of vermouth's distinct flavor, it ultimately became more than just an ingredient, and people started drinking it on its own.
Nowadays, many people use vermouth in different recipes, including in fish dishes and meat marinades. If you run out of vermouth while cooking or making your favorite cocktail, look no further, because you might just find alternatives in your kitchen!
Sherry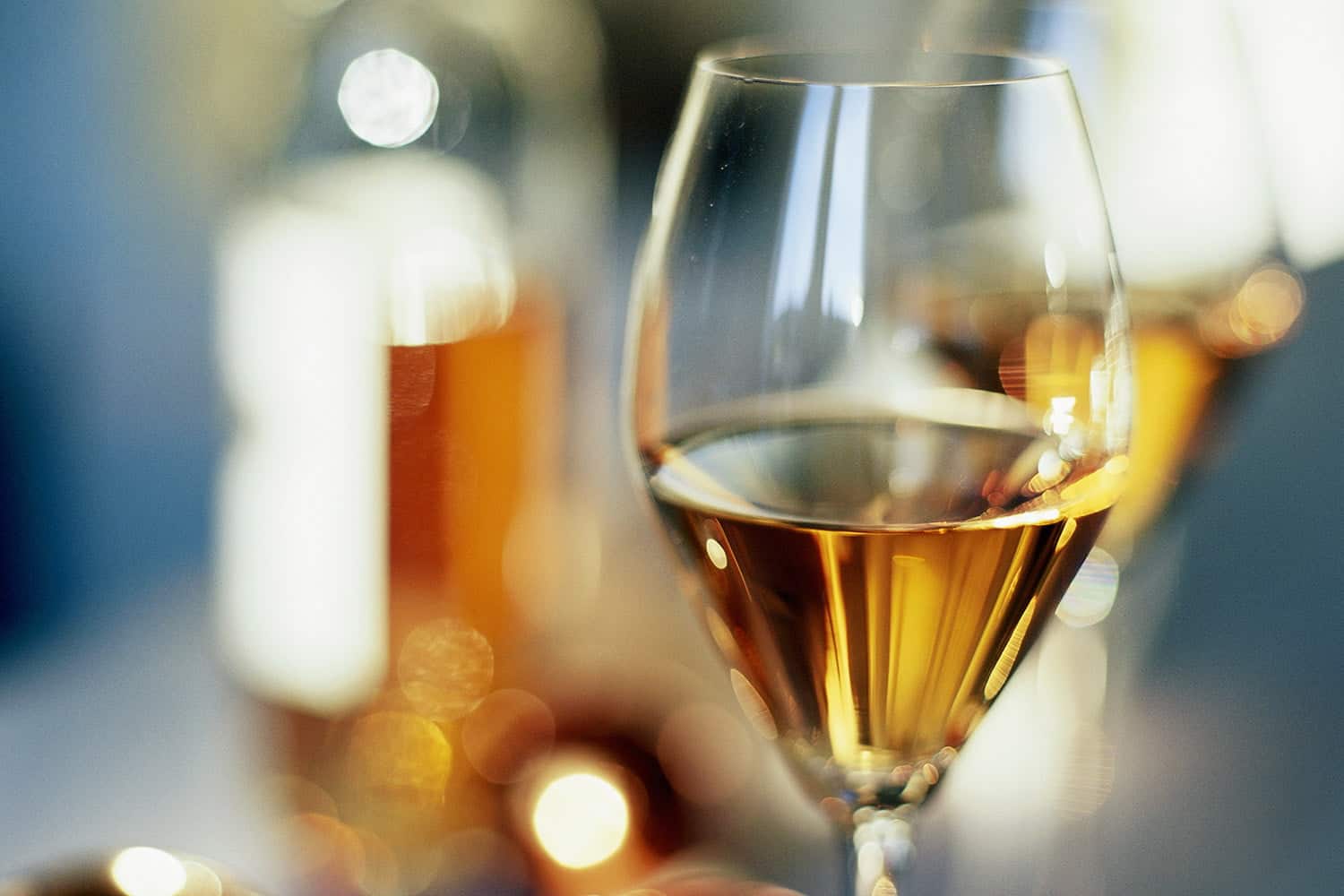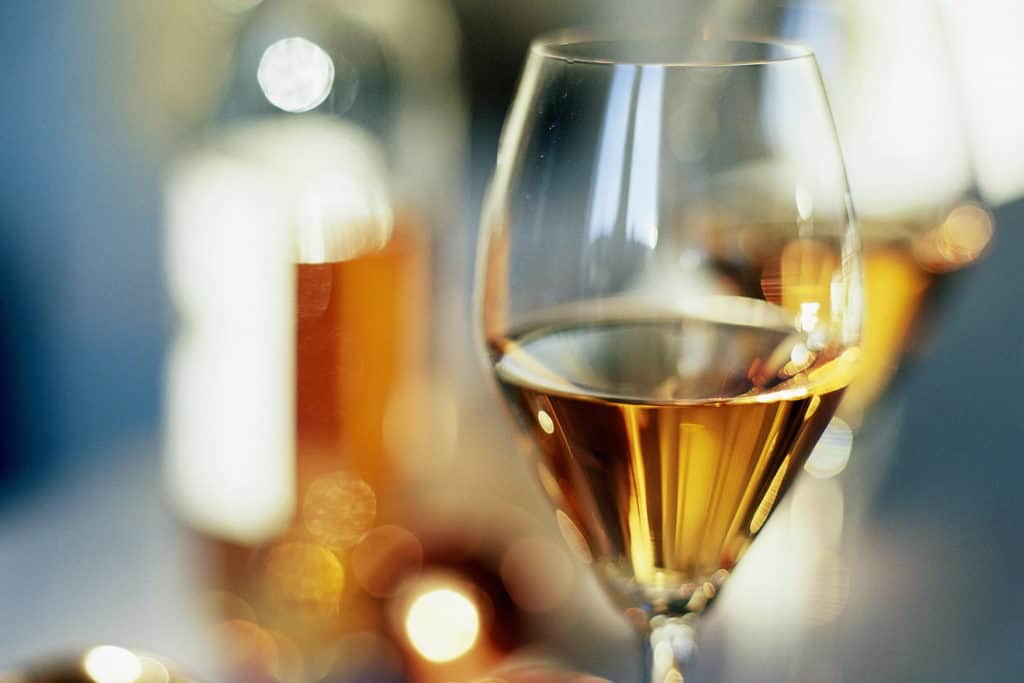 Sherry is a fortified wine which originated in Spain. It's produced from green grapes (primarily from Palomino grapes), and then it's fortified with grape brandy. Sherry has a distinct nutty and briny flavor that makes it one of Spain's greatest wines.
Shakespeare loved it, and he even mentioned it in one of his poems. Not only is this vermouth substitute inexpensive and able to last longer, but it's also useful in cooking.
There are two specific types of sherry: cooking sherry and drinking sherry (also known as "dry sherry"). Cooking sherry is strictly meant for cooking and is used as a food additive. It contains more salt and preservative; hence it's not suitable for drinking.
Drinking sherry or "dry sherry," on the other hand, is meant primarily for enjoying as a beverage. It's a fortified wine that is often used in cocktails as a dry vermouth substitute. Unlike cooking sherry, you can use dry or drinking sherry in cocktail recipes. You can substitute drinking sherry for vermouth in equal amounts (i.e. 1 tbsp. sherry for 1 tbsp. vermouth).
The most ideal type of sherry that should be a staple in your pantry is drinking sherry. You can substitute dry sherry for vermouth in your martinis, and, just to keep in mind, you can also drink it plain with some cheese and salad. The flavor of sherry also complements the taste of pork, chicken, and shellfish, which is why it is great for deglazing and for sauces.
Sake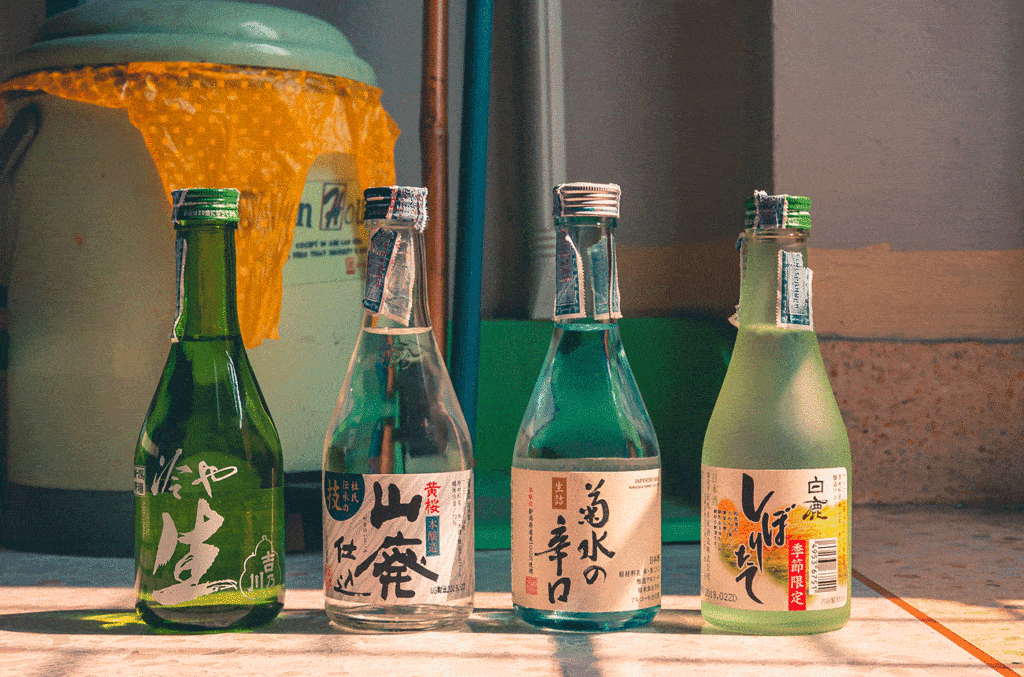 This Japanese wine is produced via a complex process of rice fermentation. The production method usually involves three stages of fermentation which creates a non-carbonated and sweet flavored drink. Sake is a great vermouth substitute in a vodka martini because its sweetness gives a subtle yet distinct flavor.
You can also opt to make sake the main ingredient of your drink, depending on your mood or how you want it to taste. Unlike regular wine, sake lacks a crisp, acidic bite. However, it has a rich texture and diverse style.
You can mix sake with either gin or vodka to create a sake martini (or "saketini"). Thus, the sake replaces vermouth in a classic gin martini. Sake is also perfect for meat marinades because it can tenderize the meat and make the taste more refined.
With its unique flavor derived from the fermentation process, sake is ideal in making sauces, soups, and desserts.  Some even use it as a food sweetener. Using sake as a vermouth substitute is easy. You can substitute 1 cup of vermouth with 1 cup of sake.
White Wine

White wine, especially dry white wine, is a great vermouth substitute because it can closely imitate the taste of dry vermouth. The production of white wine involves fermentation of colorless grapes. White wine is very versatile and can be used in different dishes.
That's why it is considered to be a pantry staple. It has just the right amount of acidity, which makes it great for deglazing, making risotto, stews, and other seafood dishes. You can also use white wine as a substitute for vermouth in martinis.
When using white wine as a vermouth substitute, make sure to lessen its alcohol content. Hence, you have to simmer or bake it much longer. Sauvignon blanc is one of the best options if you want to use white wine as a vermouth alternative. Simply use an equal amount of white wine as a vermouth substitute.
Grape Juice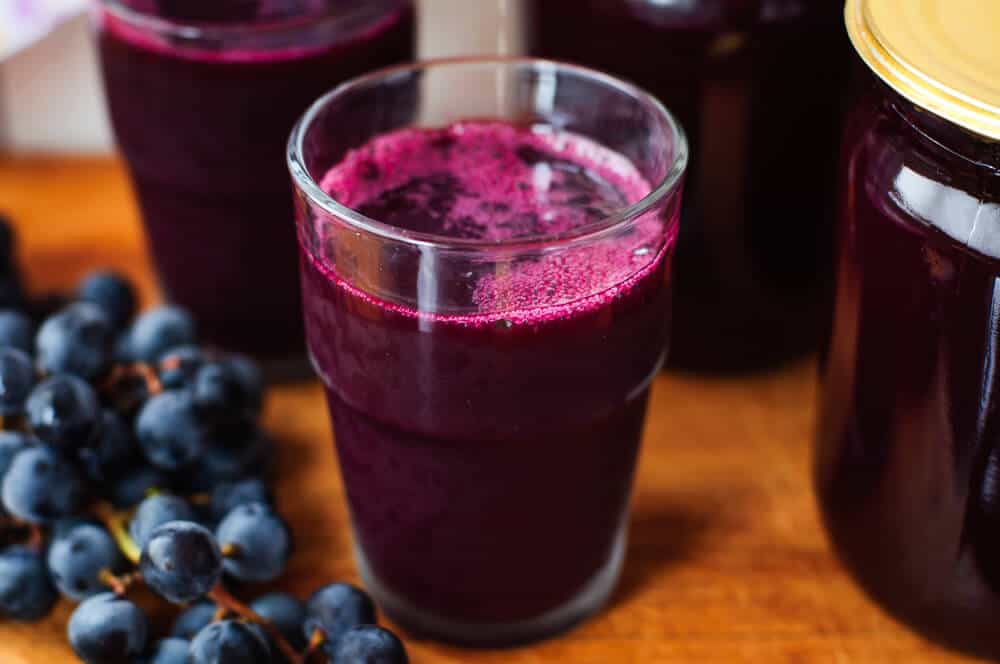 Grape juice can also be a good vermouth substitute, though it is a bit sweet. If you want to use grape juice, start with half of the amount of grape juice as a replacement for the dry vermouth. White grape juice can be an alternative for dry vermouth, and regular grape juice can be a substitute for sweet vermouth.
If you want to use grape juice, substitute with half of the amount of grape juice as a replacement for the dry vermouth. You can then taste it and add more if needed.
If adding the grape juice makes the recipe too sweet, you can adjust the taste by adding salt and other spices. However, it's always better to start by using less and slowly adding.
Wine Vinegar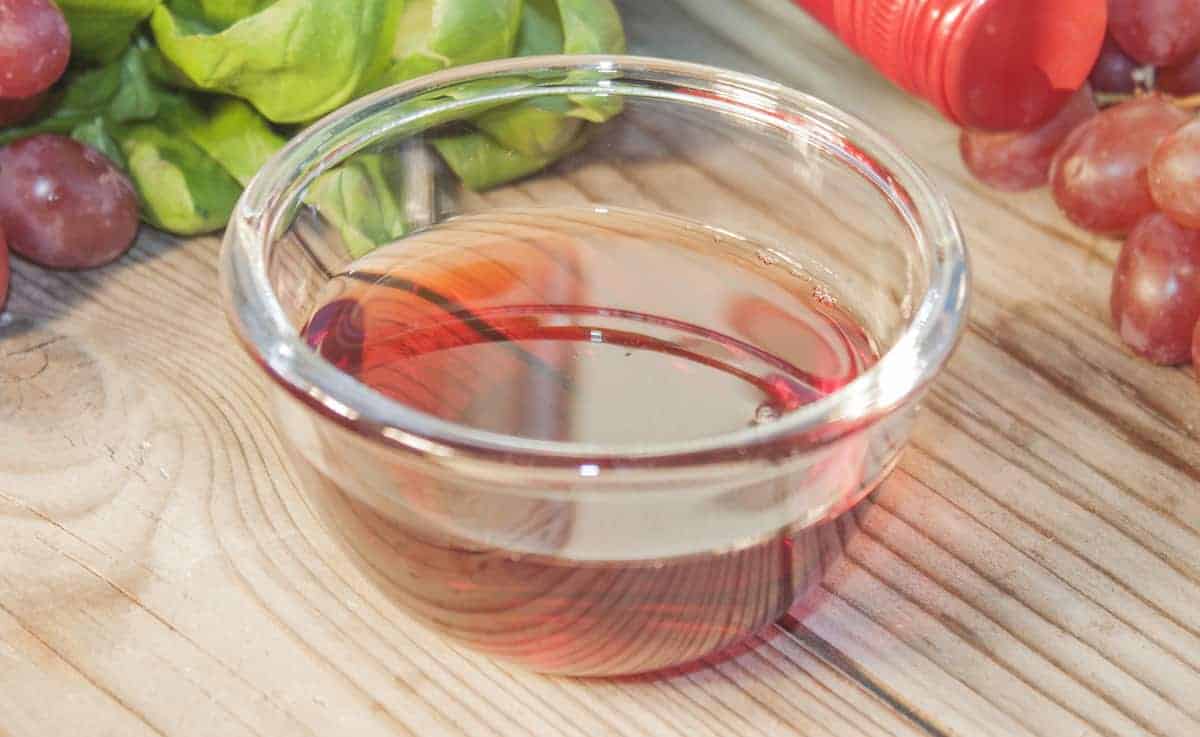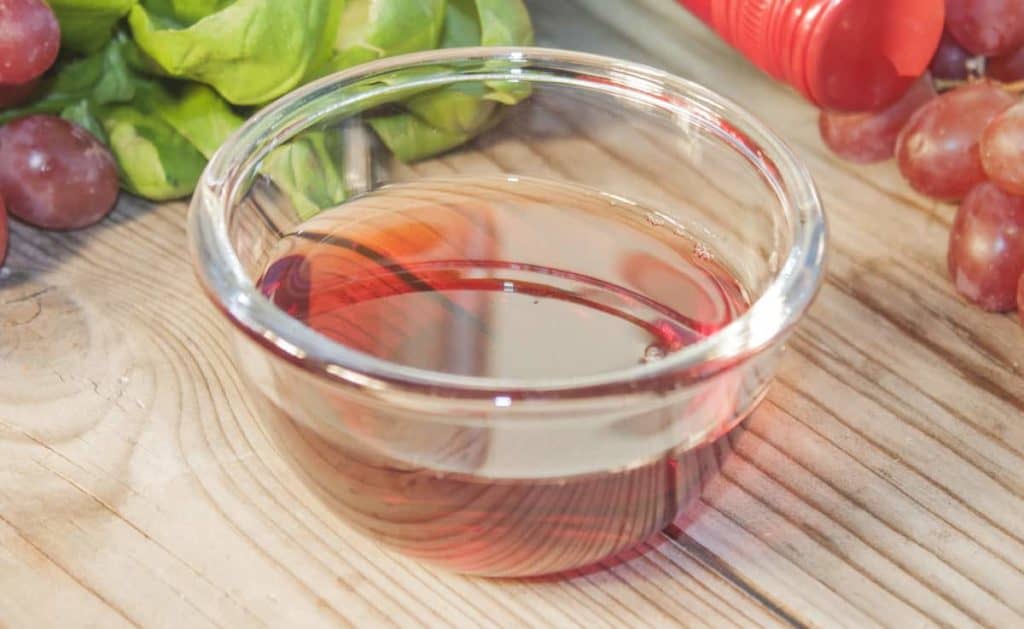 Wine vinegar gives acidity to the recipe, so it can also be a good vermouth substitute. Most of the time, there are nuances in the flavor of red and white wine vinegar, but they're not so obvious or significant. Wine vinegar, especially the white kind, is great for marinades, sauces, and stews. It's not advisable to use red wine vinegar in light-colored dishes, since it can discolor the dish.
Generally speaking, white wine vinegar can be used in place of dry vermouth, and red wine vinegar instead of sweet vermouth. When using white wine vinegar, substitute by using ⅓ of a cup for every 1 cup of vermouth. For red wine vinegar, use ⅓ of a cup plus ⅔ of a cup of water to dilute it.
Lemon Juice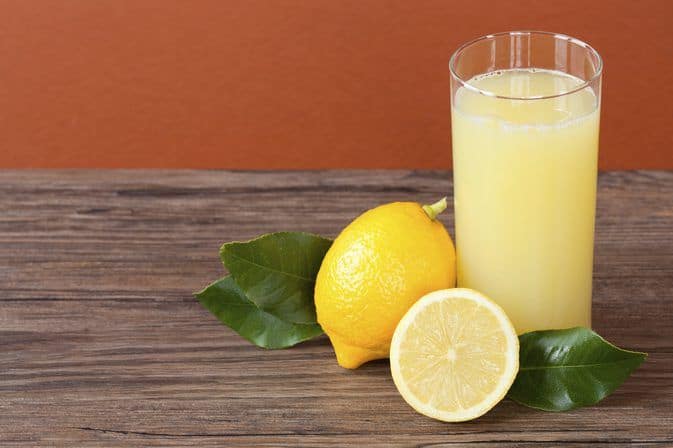 The acidity provided by lemon juices somewhat mirrors that of dry vermouth. Hence, it can be a great vermouth substitute in recipes. For best results, substitute by using half the amount of lemon juice to vermouth. So if the recipe calls for a cup of vermouth, use ½ a cup of lemon juice.
You can reduce or increase the amount of lemon juice added, depending on your preferences. It's not advisable to use other citrus juices, and especially not lime, because the flavors are often overpowering and excessive.
These are some of the most common and easy to find substitutes for using vermouth in cooking or in making martinis. If you want more non-alcoholic alternatives, you can always use fish or chicken stock. Turkey and vegetable broth are also excellent alternatives, depending what your recipe calls for.