In a seafood market that is saturated with household name fish like tuna, salmon, and cod, lesser known species of edible fish slip under the radar of many folks.
Cobia is one such fish which is often lost in the mix, but as those more well-known fish species are facing the ever-growing threat of becoming overfished, cobia is becoming increasingly popular. This increase in demand is due in part to its availability, yes, but also because of the fact that it is sustainable, nutritious, versatile, and oh, did we mention, delicious?
Whether you have been lucky enough to experience the taste of cobia for yourself, or you're wondering how it tastes before you make your selection at the fish market, cobia is one fish worth getting to know!
What is Cobia?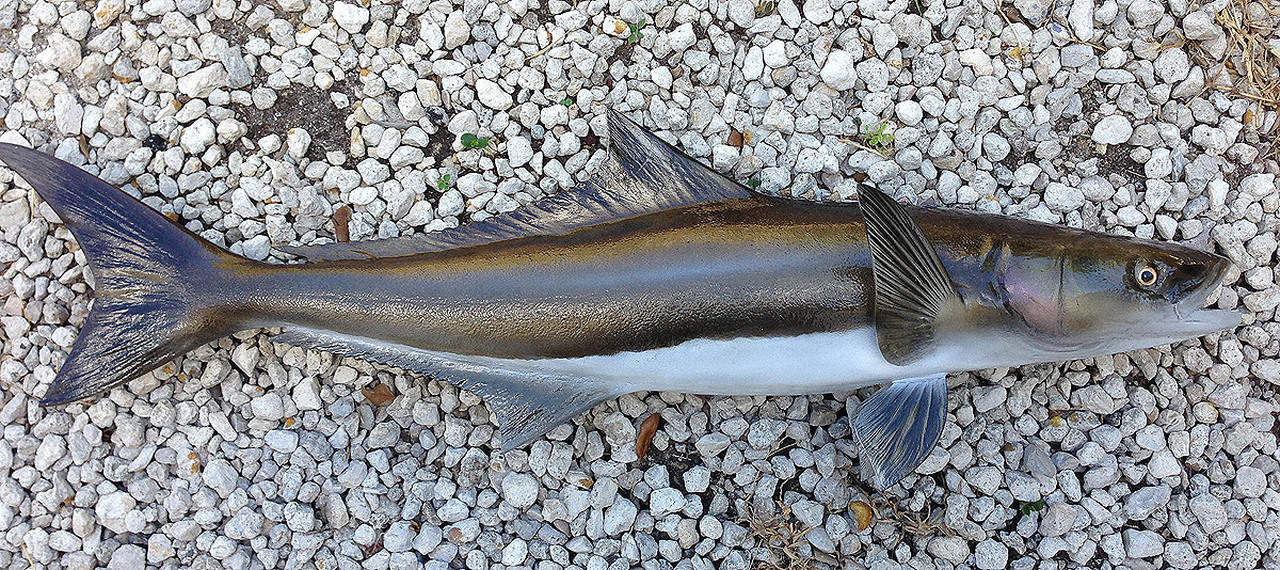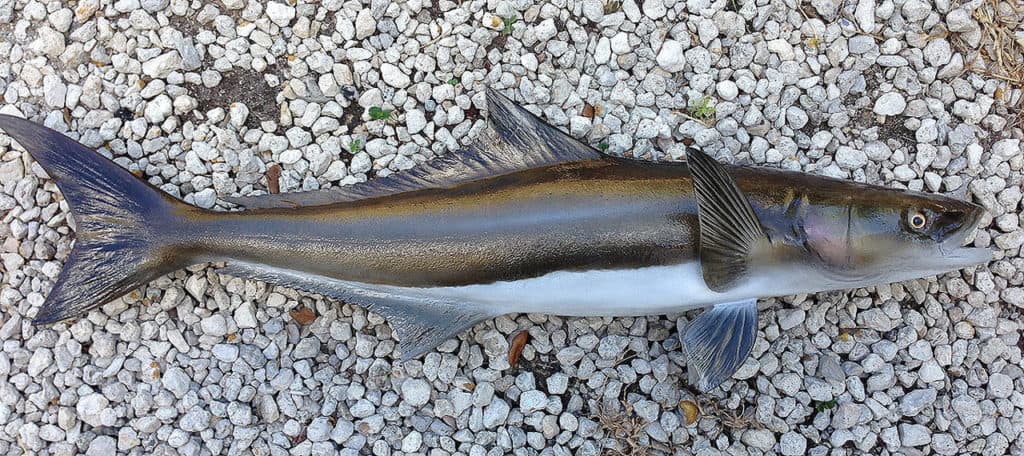 Also known as the sergeant fish, black kingfish, black salmon, or the lemon fish, cobia is a relatively large, saltwater dwelling fish which is quite an impressive sight to behold! They top out around 100 pounds each and can grow up to six feet in length. The coloring of cobia ranges from light brown to gray, and each fish sports a pointed dorsal fin and long dark stripes that run the entire length of their bodies. These stripes can be quite pronounced on some fish and at different times of the year, giving them a dramatic and aerodynamic appearance.
Is Cobia Fish a Type of Shark?
The angular appearance and long, muscular body of a cobia fish causes them to at times be mistaken for sharks, which actually makes a lot of sense! Like sharks, these fish are true predators. Their pointed mouths are full of extremely sharp teeth, which are the perfect tools for hunting their favorite foods: crab, shrimp, and other hard-shelled crustaceans. These dining preferences are to blame for yet another common moniker the cobia bears: crabeater.
As a fearsome predator itself, the cobia fish is not a food source for many natural predators. Although it is believed that some species of sharks and larger fish, such as mahi-mahi, will feed on cobia, it tends to be the juvenile fish. Even for a shark or a large fish, taking on a fully grown adult cobia would be quite a dare.
Where Do Cobia Fish Live?
This saltwater fish can be found in certain coastal areas of North America. Cobia inhabit the warm waters found off the coast of the Eastern United States and the Northern Gulf of Mexico, migrating to the even warmer waters of the Southern Gulf and the Florida Keys during the winter.
In true predator fashion, the cobia is a solitary fish, preferring to hunt smaller fish on its own, only gathering with its own kind during mating season. This can make it more difficult to catch cobia, as they do not gather in schools that can easily be netted, like other types of fish.
The Flavor of Cobia Fish
Let us put it this way, the taste of cobia fish is exceptionally good. The flesh of this tasty fish has a buttery flavor combined with a faintly oceanic, slightly sweet taste. Cobia is not so oily that it tastes heavy, as salmon sometimes does, rather it has just enough fat to stay juicy and moist during cooking. Fresh cobia (nor any fresh fish for that matter) should ever taste or smell "fishy" as this is an automatic sign of age, but instead should have a very mild fish flavor and smell faintly of the sea.
Not surprisingly, the texture of cobia is equally as pleasant as the taste! Cobia has a satisfyingly firm texture which turns flaky when cooked but does not easily disintegrate in the way that more delicate types of fish do.
What Other Fish Does Cobia Taste Like?
In terms of textures as well as flavor, cobia tastes most like other mild saltwater white fish such as mahi-mahi, swordfish, or striped bass. Any of these options will work beautifully if you have a recipe that calls for cobia fish but can't source it in your area or would prefer a substitute. You may also opt for other white meat fish that are known for "meaty" texture such as red snapper or Spanish mackerel.
How to Cook Cobia Fish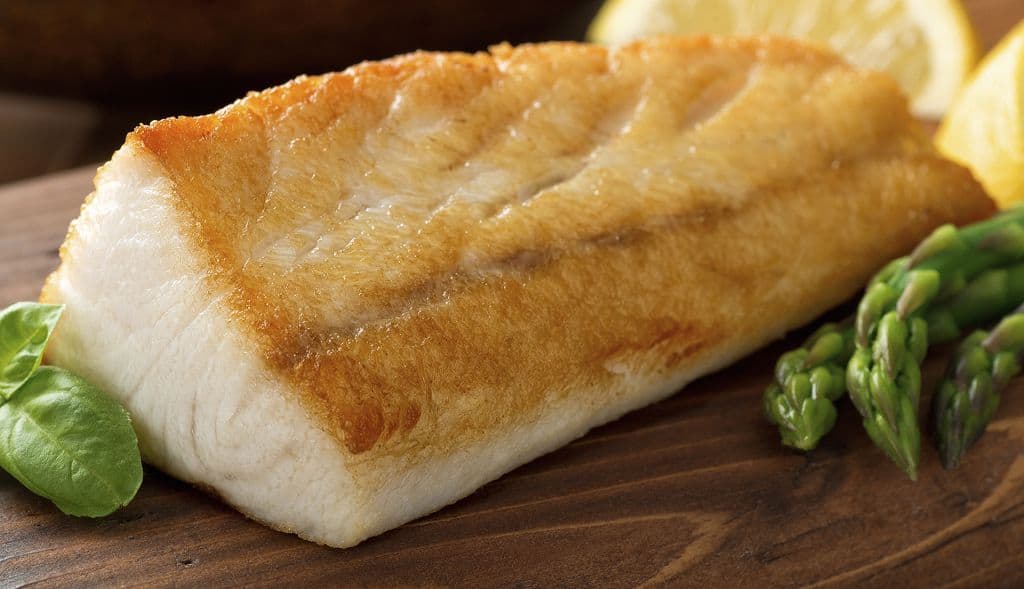 Between the mild flavor, moderate oil content, and buttery texture, cobia fish has all of the qualities that make it perfect for a wide range of cooking applications! More delicate fish tends to dry out easily or fall apart during cooking, while the structure of a cobia fillet will hold its shape nicely through cooking. In addition, the oils that occur naturally in the flesh of this fish are dispersed when heated, helping to keep things juicy during cooking.
If all of this fish talk has ramped up your appetite for a delicious fish dinner, go ahead and give cobia fish a try! It's quite simple to cook, and no doubt you can follow just about any recipe that calls for a meaty white fish, but here are our tips on cooking this tender yet savory fish.
Pan Seared Cobia
Cobia fillets take especially well to pan searing, a cooking method that lightly crisps them on the outside while keeping them moist on the inside.
All you need is a very hot frying pan and a bit of oil, just be sure to choose a cooking oil that has a high smoking point, such as vegetable oil or light olive oil. Allow the fillets to sear for about 2-3 minutes per side, depending on the thickness of the fish of course. Season your seared cobia with salt and serve with tartar sauce and lemon wedges!
Grilled Cobia
The meaty texture of cobia also makes it a great candidate for a stint on the grill! Preheat an outdoor grill or an indoor grill pan over medium high heat and lightly oil the grates. Season the fish with salt and black pepper, or any seasoning mixture of your choice. Place the fillets onto the hot grill and cook for about 4-5 minutes per side, depending on thickness.
To highlight its naturally sweet flavor, you can serve grilled cobia simply with melted butter. But keep in mind that its mild taste makes it an ideal blank canvas for almost any sauces, herbs, and seasonings you could think of, so get creative with your grilling!
Can You Eat Cobia Raw?
Who says that the only way to enjoy cobia is cooked? Cobia fish actually makes for perfect sushi and is highly sought after for raw preparations. The mild flavor of the cobia meat is great for use in sushi rolls, as it easily compliments other ingredients and sauces. In addition, that smooth, buttery texture of cobia gives it an extremely pleasant mouthfeel when eaten raw.
As always when it comes to raw fish, eating cobia without cooking it first carries a few risks. The risk of parasitic infection is always present, but can most often be mitigated by way of proper handling and fish butchery. Also, it's of the utmost importance that cobia is properly stored if it is to be eaten raw, as bacteria growth rapidly multiplies in raw fish that is being held at room temperature. Many types of fish are flash frozen at sea, and most sushi grade fish you purchase from a grocery store will be frozen or previously frozen as well.
Is Cobia Fish Healthy?
Cobia fish is a great choice as a nutritious food source for human consumption, as well as is a sustainable option in terms of environmental impact.
Nutrition
Aside from being high in protein (about 19g/100g serving!), cobia offers many other health benefits as well. The flesh of this fish contains plenty of healthy omega-3 fatty acids which are known to promote a healthy cardiovascular system. Cobia also contains a whole host of necessary vitamins and minerals such as selenium, magnesium, and several B vitamins.
Mercury Content
As is the case with many saltwater, deep sea fish species that are predatory in nature, the population of cobia unfortunately does suffer from elevated mercury levels. This occurs because large fish consume big quantities of smaller fish, each of which contains a small amount of mercury. While this small amount poses no harm to the tiny fish, as the larger fish feeds, the little bits collect within the system of the big fish where they remain indefinitely.
Any mercury exposure is considered unsafe for certain populations, including children and pregnant people, but for healthy adults, the EPA offers guidance on how much mercury exposure is considered to be safe. When shopping for cobia, be sure to ask your fishmonger where and how the cobia was caught or raised so that you may accurately determine the specific mercury content. Be an informed shopper!
Sustainability
Sustainability occurs when as a whole, decisions are made that enable current needs to be met while the ability to meet future needs is preserved. When considering resources such as seafood species, which can easily be extinguished (and have been in the past before "sustainability" was a common concept), making sustainable fish choices is vital to keeping the population of cobia safe and healthy for years to come.
Cobia is currently considered a far more sustainable choice to overfished species such as cod and swordfish, but these things are ever evolving, so be sure to check the Monterey Bay Aquarium seafood watch list for up to date information on which species of fish are currently the best choices in your area and which to avoid.
Final Thoughts on the Taste of Cobia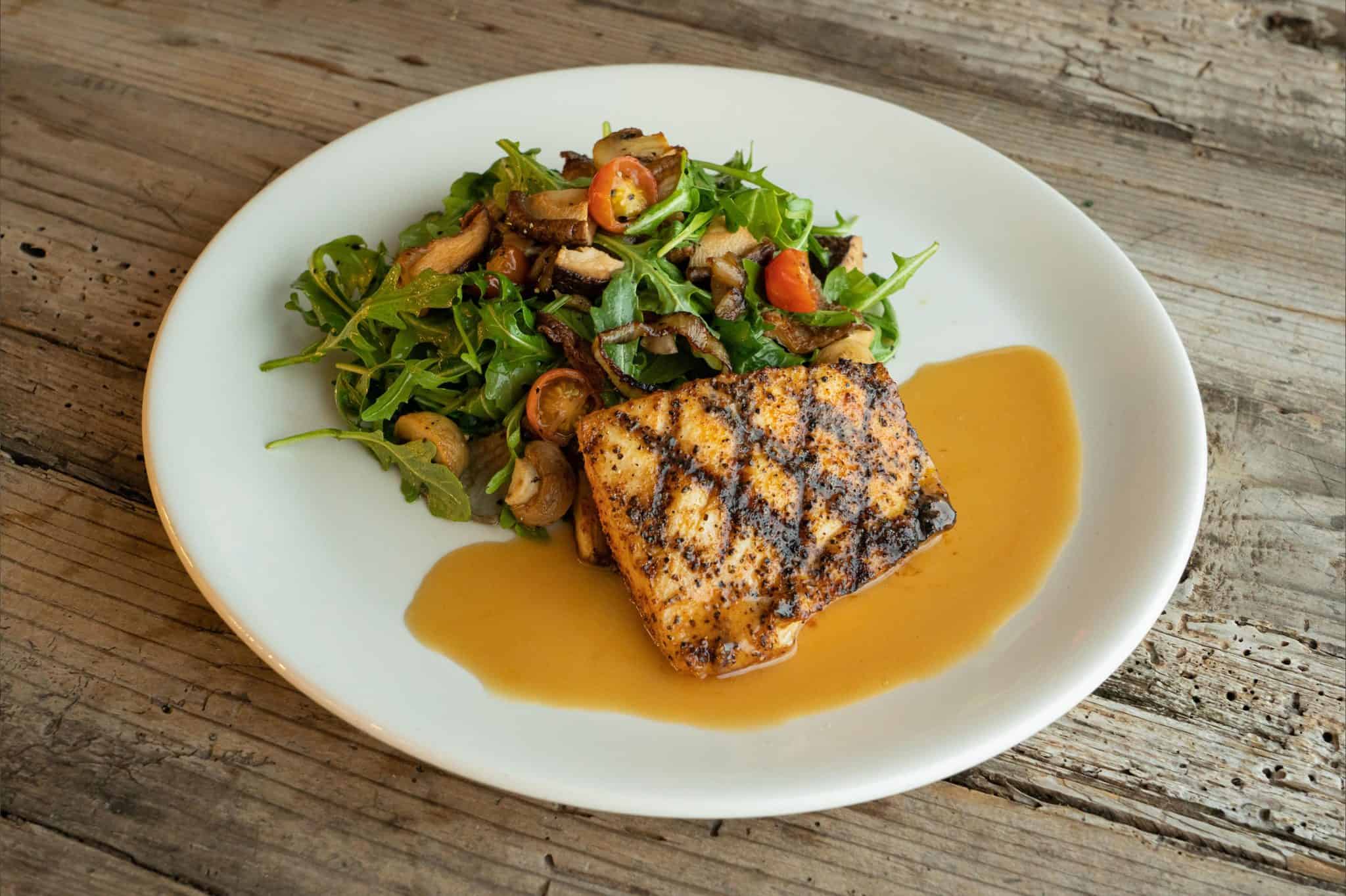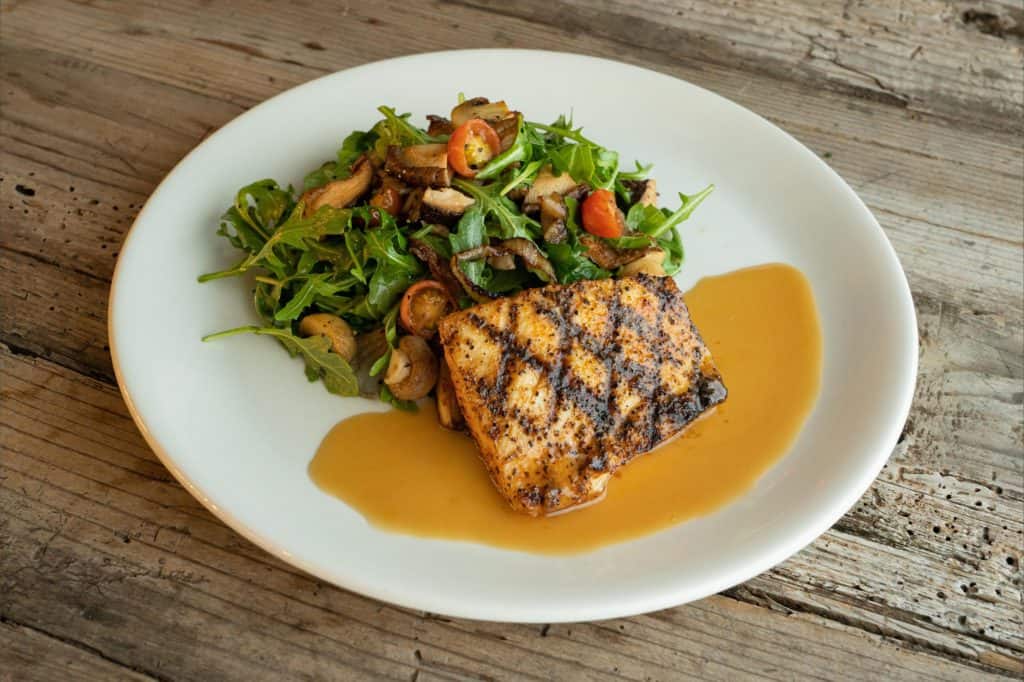 However you found yourself in the situation of wondering about the flavor of cobia, we hope we have answered your questions!
Cobia is meatier and more savory than delicate white fish like tilapia, but yet not as oily as fatty fish such as tuna and salmon. The taste of cobia can be most readily compared to that of mahi-mahi or swordfish, but truthfully, it has its own unique flavor which may just become your new favorite go-to fish.
In addition to these tasty characteristics, cobia is also great for your health, providing essential vitamins, minerals, protein, and fatty acids. On top of all of this, cobia is a sustainable fish choice to boot!