Perennial plants to some and a complete mystery to others, rhubarb are pink-green celery-like stalks that are constantly striving to escape any play and classification by the standard kitchen rules.
Nonetheless, it's a curious leafy wonder that has its recognized place in the botanical world. Despite being regarded as fruit and served in the same manner, rhubarb is a vegetable that's part of the Polygonaceae family.
For most of the year, grown by the magic of greenhouses, rhubarb is typically available to consumers when spring rolls around just before the outdoor rhubarb arrives. While the deep red counterpart is widely regarded as having the most powerful taste and unmatched quality, that couldn't be further from the truth.
Rhubarb is one of the plants that are shrouded in immense mystery. Therefore, to know whether or not this veggie has a place in your kitchen, we'll answer a few of the most commonly asked questions. For instance, what does rhubarb taste like? What health benefits does it provide?  What parts are edible? Read on!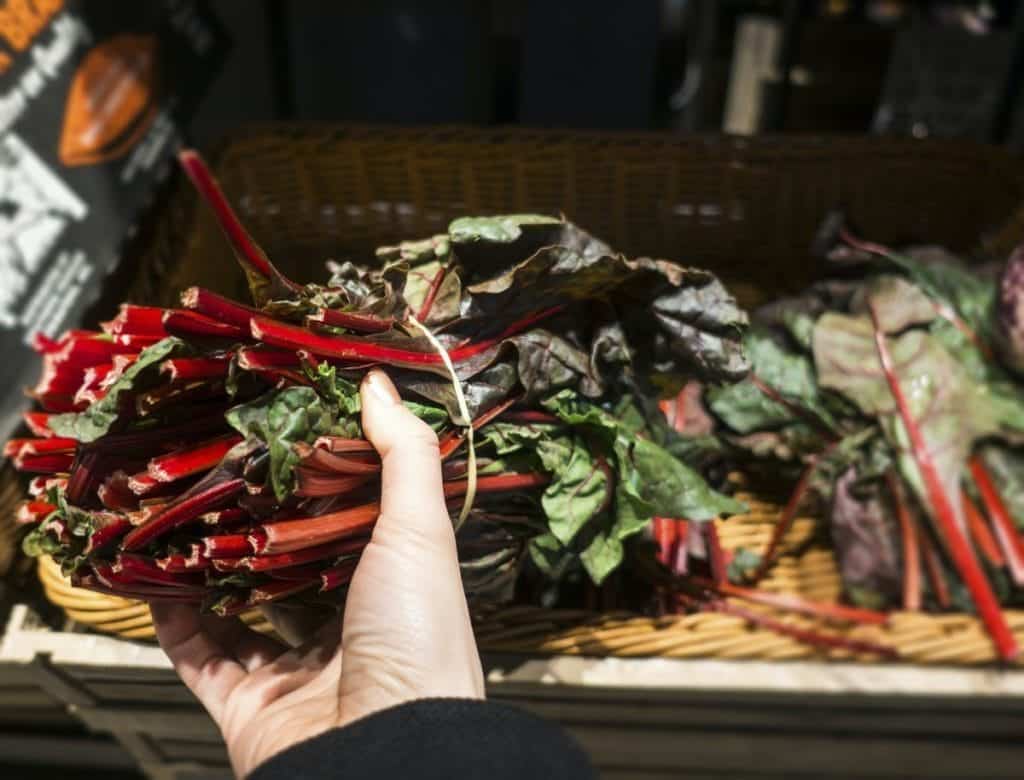 Where Does Rhubarb Come From?
Believe it or not, rhubarb has a thrilling and fascinating history. The vegetable was first mentioned back in 2700 BC in ancient China, where it was cultivated for its laxative medical qualities.
For years on end, the rhubarb plant was the efficient go-to medicine for treating common conditions such as inflammation and constipation.
Since the plant made its way to Europe in the 1400s, it became the topic of many intrigues and conspiracies that governed the Chinese to European relations in the same manner as tea. However, as the years went by, rhubarb soared in popularity until it eventually made its way into the US in the early 1700s.
Today, one of the most renowned locations for growing the plant is the famous Rhubarb Triangle that is found in West Yorkshire, England, even though it's widely spread across the globe.
What Does It Take for Rhubarb to Thrive?
While the rhubarb plant shines through in cool environments, it can also thrive in the subtropical climate. Keep in mind that temperatures exceeding 25 degrees Celsius will significantly slow its growth. Rhubarb can be grown in different types of soil, provided they are well-drained. It's also recommended that you grow the plant in soil with medium to relatively high acidity whose pH falls anywhere between 5.6 and 6.5.
Planting the 'crown' divisions that were formed during previous seasons propagates rhubarb. The planting typically occurs during the onset of spring but can also be achieved in the fall after the occurrence of dormancy. The growth demands about 30 tons of animal manure for each hectare along with diligent irrigation. The harvest can take place anywhere between 6 and 8 weeks.
What Does Rhubarb Taste Like?
Given that it's 95% water, the common assumption is that rhubarb lacks a distinct taste, which is far from the truth. The plant has an overpowering clean and sour taste with a healthy amount of tartness. While this description doesn't quite narrow it down, it's a key part of its overall appeal. With such a distinct flavor, this plant is in a class of its own.
The closest description you'll find is a match between fresh celery and green apple but with a distinct tangy twist. Just as you'd expect, this eccentric combo leaves an appealing sour taste lingering in your mouth long after you've eaten the meal.
What is unexpected is the fact that such a unique flavor pairs well with a vast assortment of tastes. Rhubarb is usually served on a plate, sweetened, and pair with some fruit that's meant to balance out its tartness. Strawberries and rhubarb make a dynamic duo. However, factoring in the strong sour note, the plant also gels with chervil's mild sweetness and its minty counterparts.
Are There Different Types of Rhubarb?
Granted, not all rhubarb is made the same. While they fall into the same class of tartness, each type has a level of uniqueness that differentiates it from another. We'll walk you through some of the most popular options that have littered the market.
Forced
It's characterized by lime green or honeydew-yellowish leaves along with long pinkish stalks. Forced rhubarb also has the mildest taste.
Maincrop
Contrary to the forced counterpart, maincrop rhubarb tends to be thicker, have a deeper red color with vibrantly colored green leaves that can brighten anyone's day. Its texture and flavor are also more pronounced.
Cherry Red
As a thick and tall counterpart, cherry red rhubarb has a tender and sweet taste that's appreciated more by anyone who wants to take down the sour flavor by a few notches.
McDonald's Canadian Red
It's a deep red variant that's the go-to option for freezing and rhubarb pies.
Colorado Red
As an intriguing celery-like option, this type of rhubarb is red not only on the outside but also on the inside. Therefore, it comes as no surprise then that Colorado Red comes in handy in the making of a vast assortment of jams and jellies.
Holstein Blood Red
As a significantly vigorous plant, Holstein Blood Red is distinguished by a deep red, juicy rhubarb stalk.
Turkish
For the most part, the insides and outsides of this plant are green. In turn, this makes Turkish rhubarb a perfect fit for pairing with the Colorado Red counterpart.
German Wine
Upon setting your sights on this plant, you'll recognize it in a jiffy by its green stems that are peppered with pink speckles. If you gravitate more towards sweet things, then you'll be pleasantly surprised by German Wine as it's one of the sweetest rhubarbs that you'll come across.
Does Rhubarb Provide Health Benefits?
Rhubarb can be a great addition to a healthy diet as it is rich in a multitude of minerals and vitamins. They range from vitamin B-complex, potassium, vitamin C, and calcium to lutein.
As a result of its numerous health perks, this plant also has a history of being used in Traditional Chinese Medicine (TCM) to boost liver, stomach, spleen, and intestinal health, along with other parts of the body. With that being said, let's explore a few excellent ways that you could gain from the consistent consumption of rhubarb.
Boosts Immunity
It's no secret that vitamin C is one of the most powerful antioxidants that play a crucial role in boosting your immune system along with white blood cell activity. Rhubarb is a rich source of vitamin C.
Boost Digestive Health
You're probably no stranger to the array of health benefits of fiber for your digestive health, and this is just one of the many reasons to consume rhubarb. Its stalks are high in fiber, which aids in improving bowel regularity and keeping constipation at bay.
Strengthens Bones
Rhubarb is rich in vitamin K. Each serving supplies about 45% of your daily needs. Vitamin K, along with magnesium and calcium, plays a crucial role in strengthening bones and promoting healthy bone development. As a result, this curbs fragile bone ailments such as osteoporosis.
Promotes Weight Loss
If you want to shed off extra weight, then rhubarb is a great option to consider. Each serving of 100 grams only has 21 calories, making it a low-calorie and healthy fruit ingredient to incorporate into your diet.
Stabilizes Blood Sugar Levels
Are you suffering from uncontrollable fluctuations in your blood sugar? Then you'll be pleased to discover that rhubarb has been proven to regulate the passive absorption of sugar into your bloodstream, courtesy of its high fiber content.
What Is Rhubarb Used for?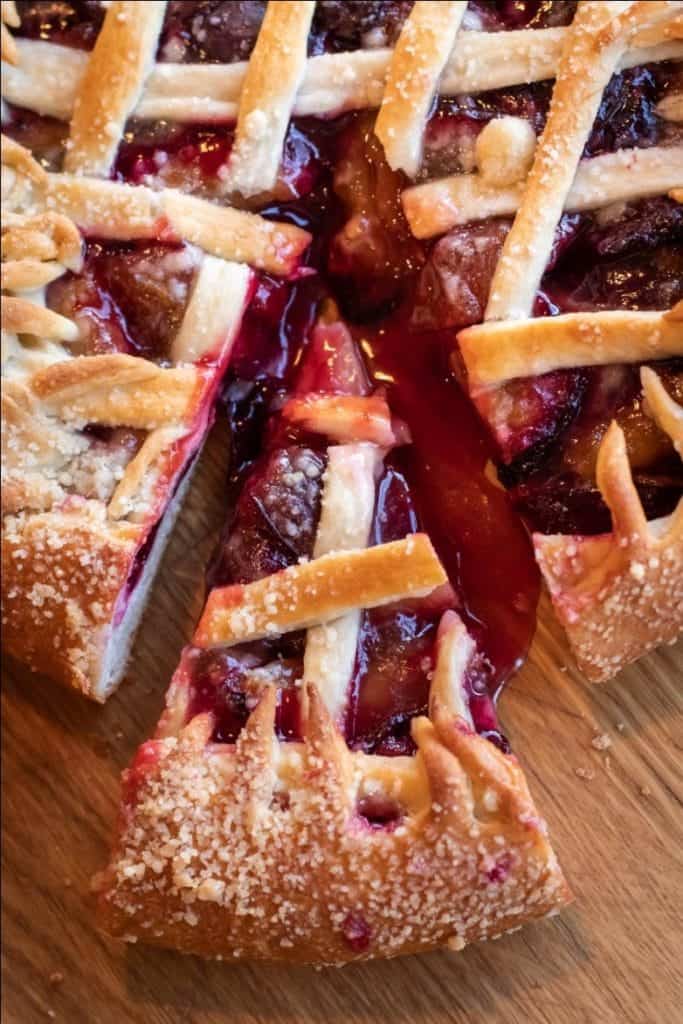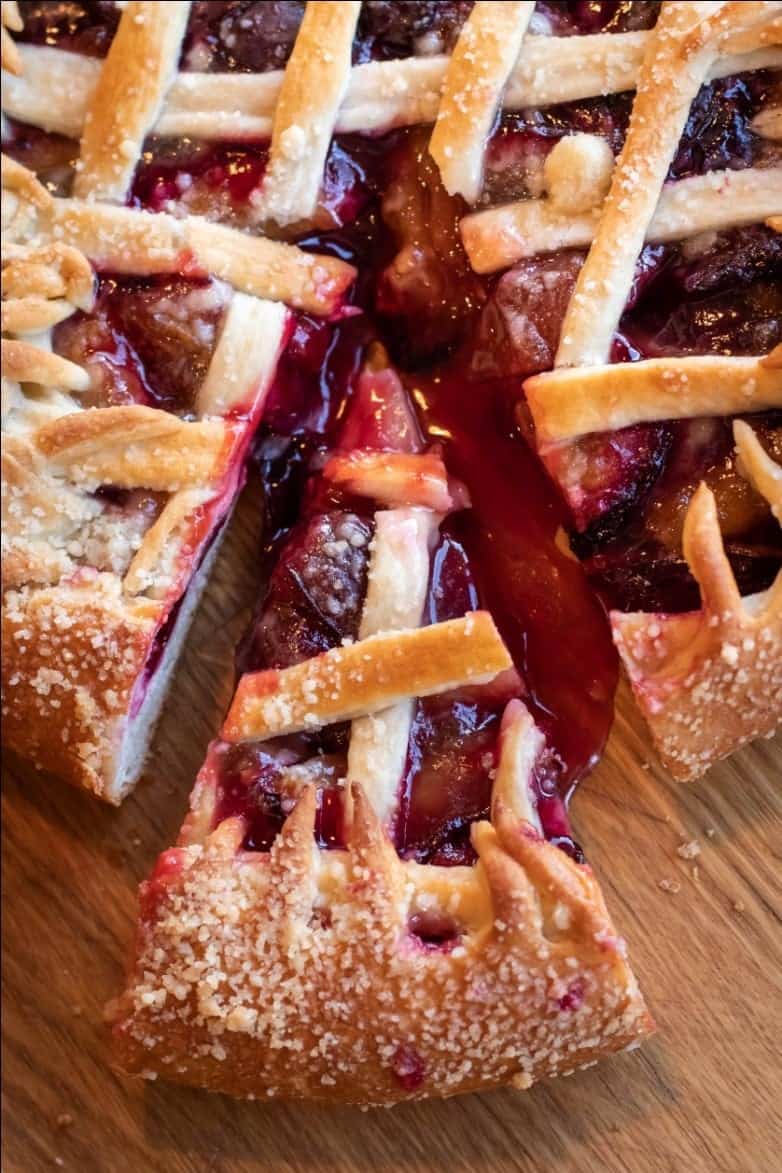 Regardless of its sour and tart flavor, rhubarb is one of the most common ingredients used in sweetened compotes and pies, although it's popularly used for the following.
Compotes: Rhubarb is commonly used in the preparation of compotes that have a burst of flavor, typically paired with fruits such as apples and strawberries. It may, at times, be sweetened further with honey, sugar, or maple syrup. For a perfect Strawberry Rhubarb Compote, check out this video:
Stews
Salsas
Salads: If salads tickle your fancy, then you can spice things up a bit by pairing rhubarb with other fresh produce in season. Shave or chop the rhubarb into bite-size pieces, and you're good to go.
Relish and sauces
Eating with dips
Purées and jams: After whipping up some pancakes on your pancake griddle, a mouth-watering strawberry purée made from rhubarb will have you on cloud 9 with every bite. Combined with a freshly-brewed cup from your coffee maker, you surely have a hearty breakfast that will give you a great start to the day.
Roasted snacks
Juice: Using a masticating juicer, you can derive exceptional quality juice from rhubarb with numerous health benefits, as mentioned earlier.
As you use rhubarb, it's essential to keep in mind that only the leaf ribs and stalks are edible. Remember to remove the leaves as they contain significantly higher levels of oxalic acid crystals that are toxic to animals and humans.
To Wrap Up
Rhubarb is unarguably a Superfood. As a commonly misunderstood plant that's veiled with mystery, it packs numerous health benefits, is fairly easy to grow, busting with cooking potential, and is an excellent addition to your plate.
Now that you know all about rhubarb, including the flavor, types, uses, and recipes, are you willing to give it a try? Have you tried it? Share your thoughts in the comments section below.