A food processor is one of the best gadgets you can ever get for your home. Not only does it make your job easier in the kitchen but it also unlocks hundreds of recipes you might have never tried before.
Today, we're giving you 25 suggestions for what to make with a food processor. We're sure that a few will take you by surprise!
Dips, Spreads, and Dressings
We're starting off with the easiest food processor recipes in our book. You may have even tried a few of these yourself. Either way, we know you'll nail them, even if you're an inexperienced cook.
1. Creamy and Smooth Almond Butter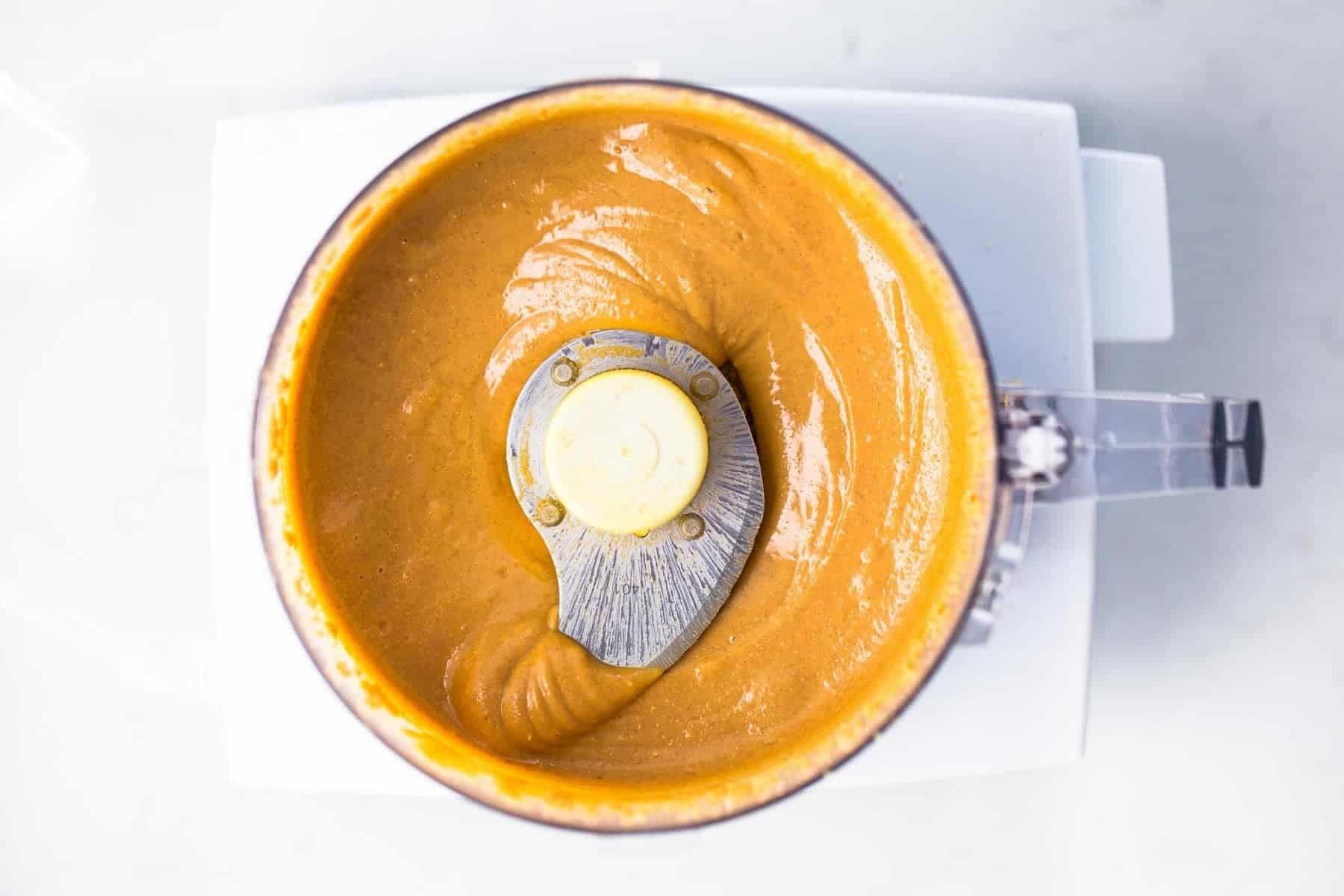 This almond butter recipe is worlds better than any pre-made jar of nut butter you could buy from the grocery store. Plus, it's surprisingly healthy and easy to whip up. All you'll need is almonds (raw or roasted) and a little bit of patience. It's worth it.
2. Easy and Delicious Guacamole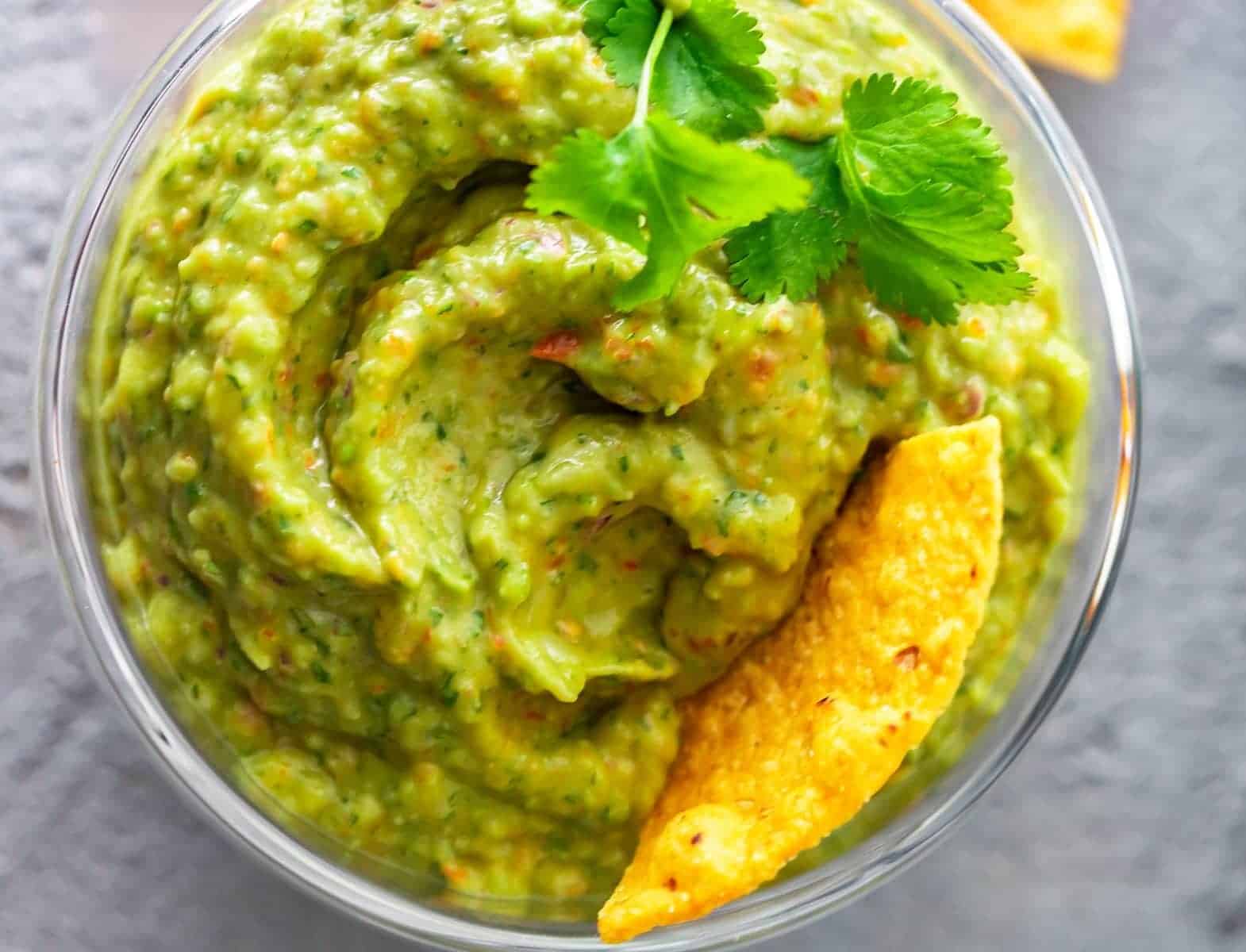 Guacamole isn't a hard dip to whip up. But when you're in a hurry, this guacamole food processor recipe will surely come in handy. Besides, it's incredibly creamy and ready in less than three minutes. Feel free to adjust the level of hotness in your dip by adding (or keeping out) jalapeño peppers. We can't think of a better party food.
3. No-Effort Fail-Proof Tzatziki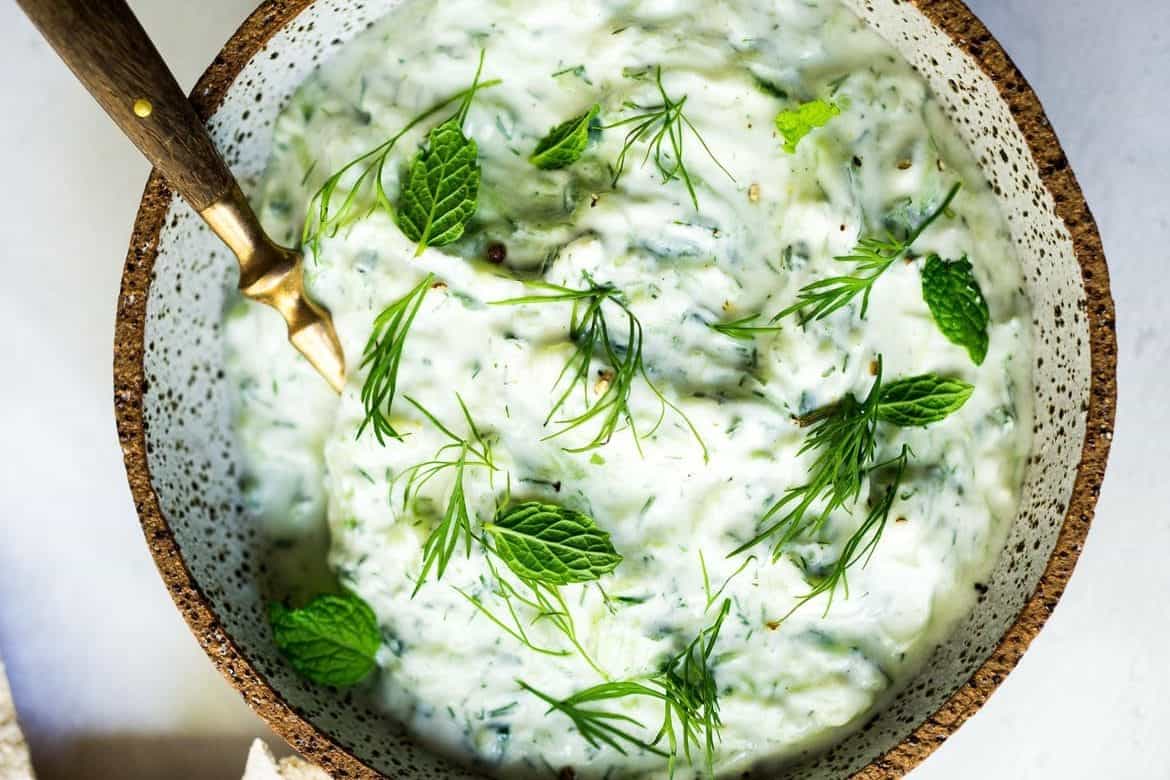 Tzatziki is a deliciously refreshing dip, perfect for those hot summer days. Luckily, you can skip the labor-intensive steps and save time with this recipe. Use the shredding disk on your food processor to grate the cucumbers in just a few seconds (here's how) and then use the s-shaped blade to combine the rest of the ingredients.
4. Simple Homemade Basil Pesto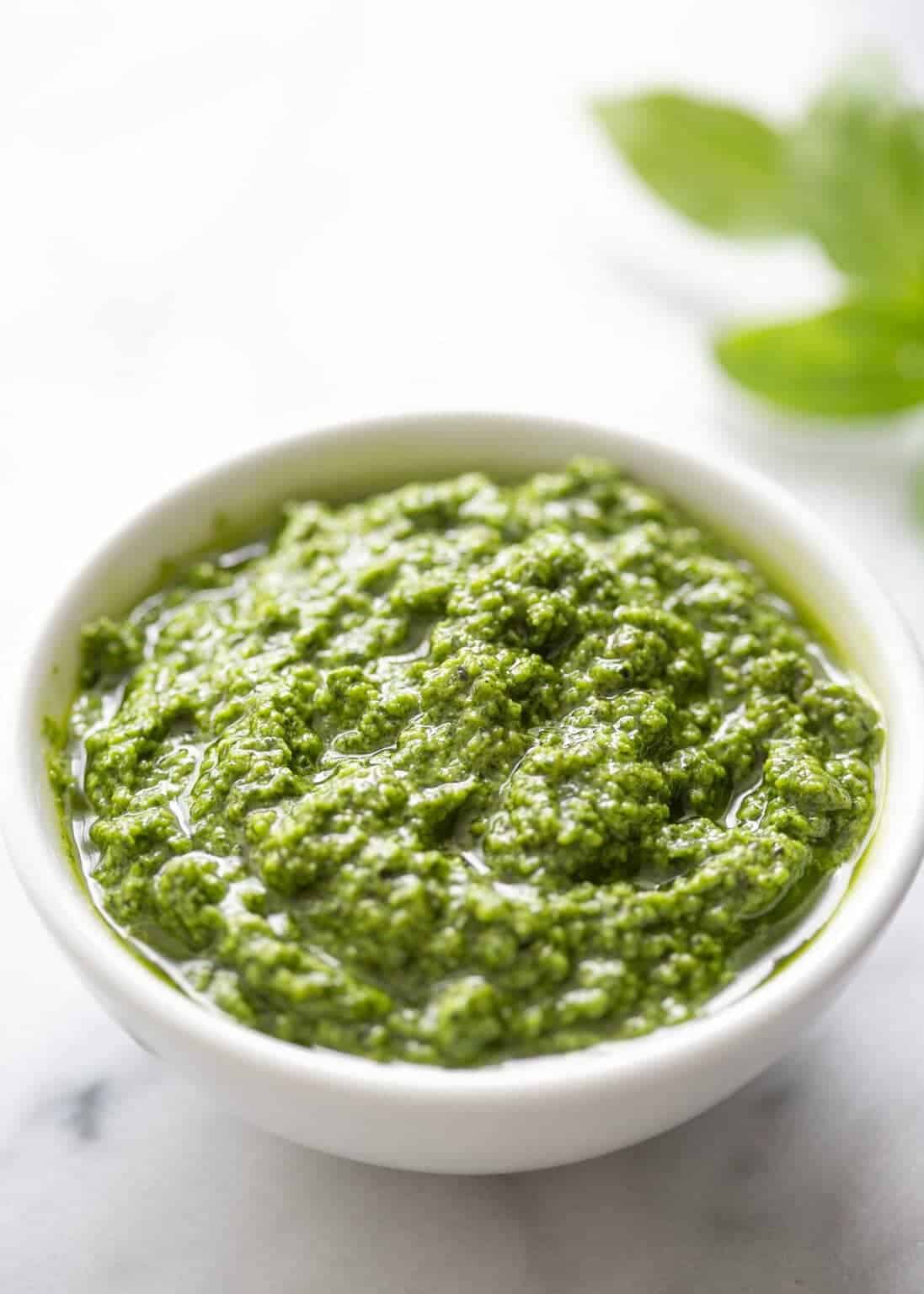 Did you know you can easily make fresh basil pesto at home in under five minutes? Chuck in all the ingredients needed and leave the work to your appliance. It's delicious over some freshly cooked pasta or with roasted veggies in the winter.
5. Classic Hummus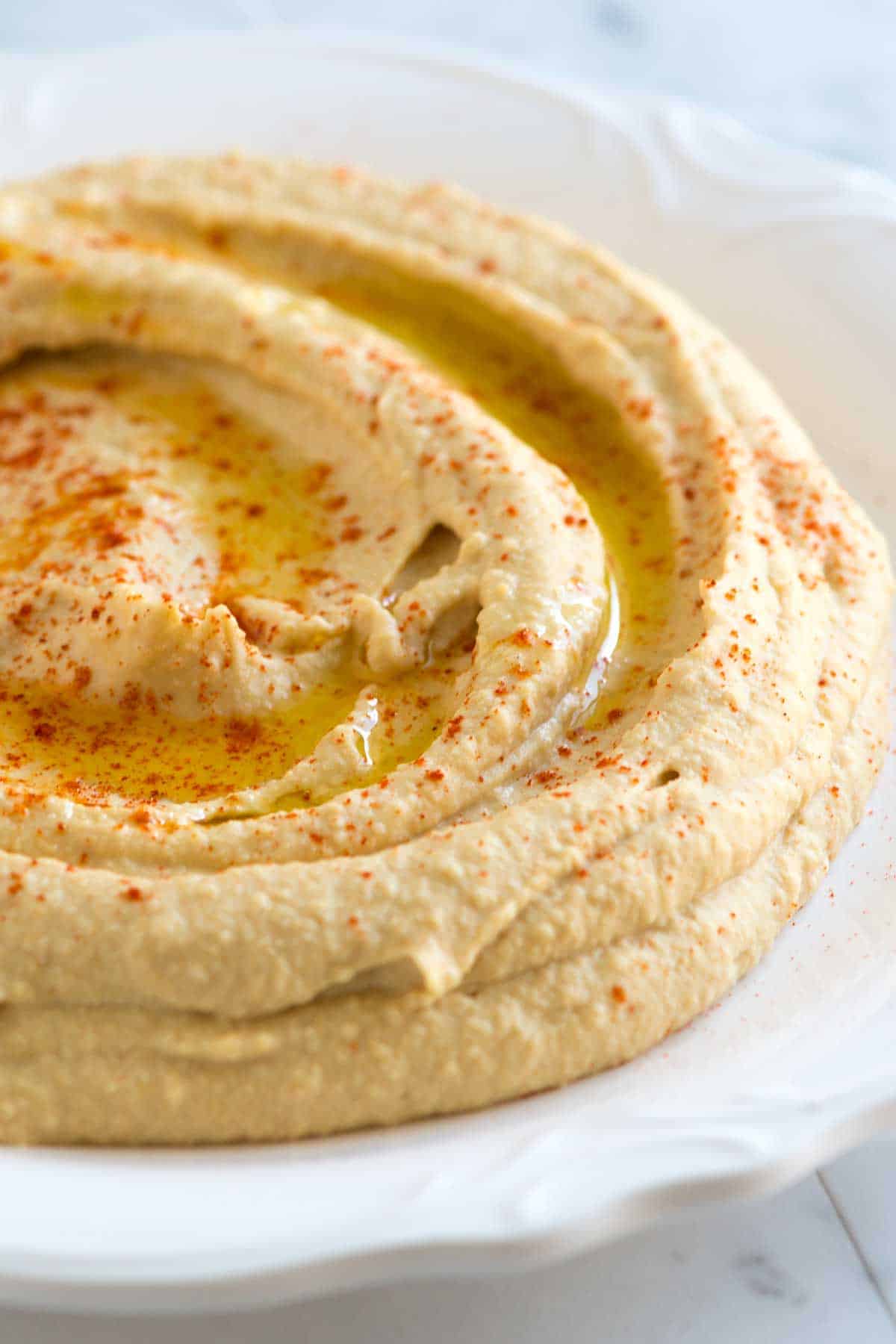 This is one of our go-to dips; it's heavenly with some crunchy vegetables or with fresh pita. Either way, this classic hummus recipe is surprisingly easy and cheap to make. All you need is a few pantry and fresh ingredients and you're set. Serve at your next gathering in a bowl with some olive oil drizzled over it.
6. Nutella Spread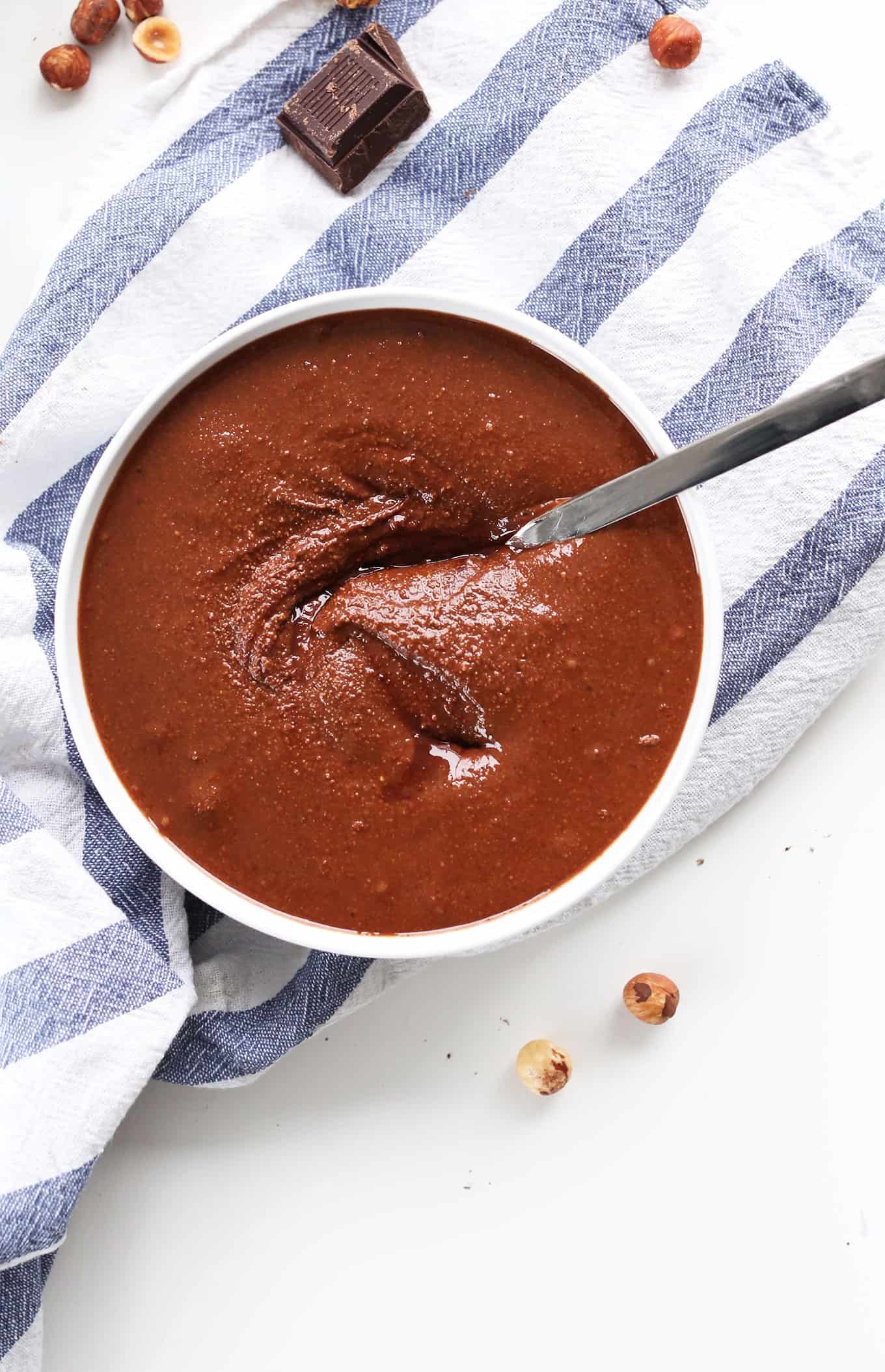 You can now make the iconic Italian spread at home thanks to this Nutella food processor recipe. It's vegan, easy to make (only four ingredients!), and will last you a long time—if you can resist eating it by the spoon. Plus, it'll end up being cheaper than the store-bought brand kind.
7. Simple Thai Red Curry Paste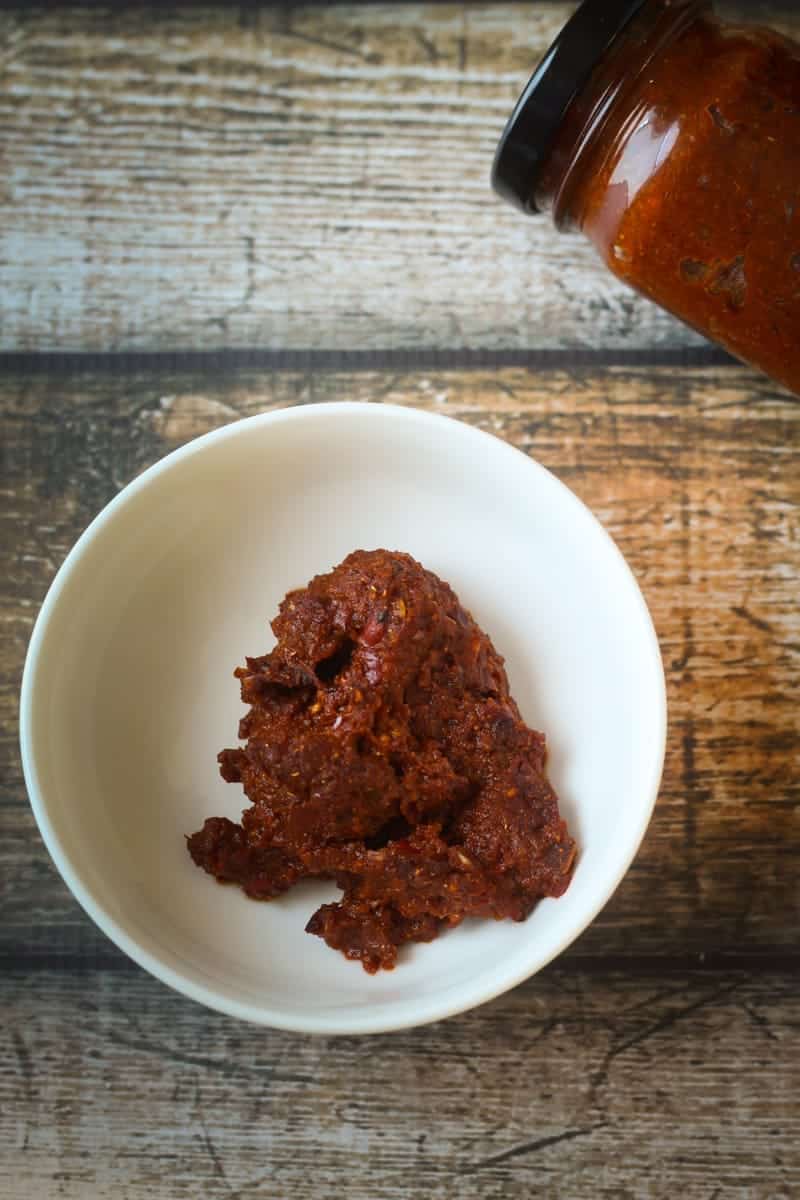 This Thai red curry paste is perfect for quick weeknight dinners. It adds a punch of flavor to any curry dish you whip up last minute and keeps great in the fridge. And, since you're the one making it, you can control the spice factor and kick of the paste. Feel free to add more or fewer chilies than how much the recipe calls for.
8. Decadent Spinach Artichoke Dip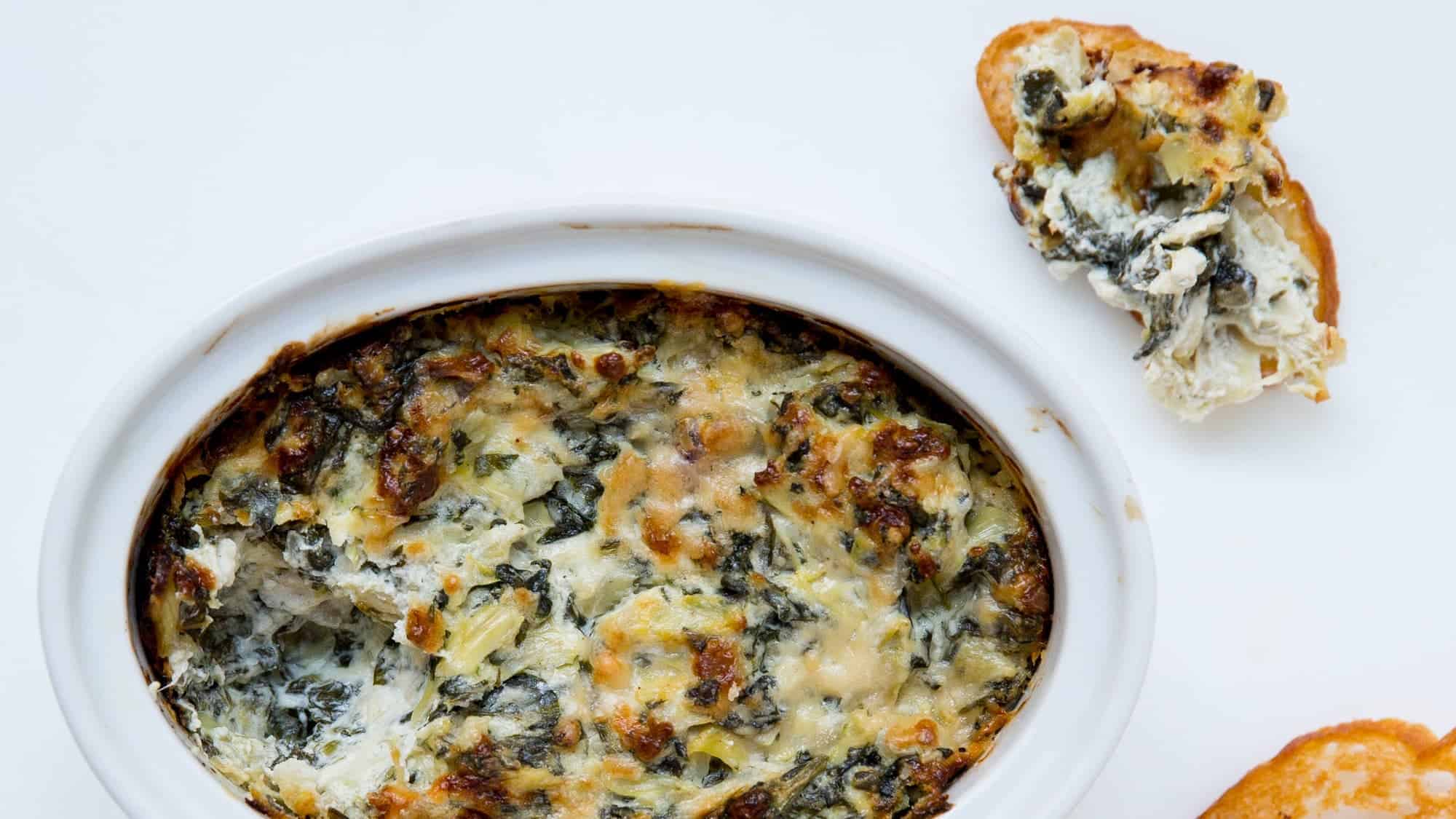 Meet your new favorite winter-time dip: the creamy spinach artichoke dip. It won't take you long to make and it's oh, so worth it. Serve it with some chips, veggies, or spread over a freshly toasted bagel. It will warm you up straight away from the inside.
9. Cilantro and Lime Salad Dressing
Ditch the store-bought salad dressings and make this cilantro and lime drizzle at home using only your food processor. It's healthy but packed with flavor, great to bring life to a salad or take your tacos to the next level.
Main Dishes
The next food processor recipes we have for you are the proof that your favorite kitchen gadget doesn't just make dips and dressings, as delicious as they are. You can use it to effortlessly whip up main courses, too!
10. Cauliflower Rice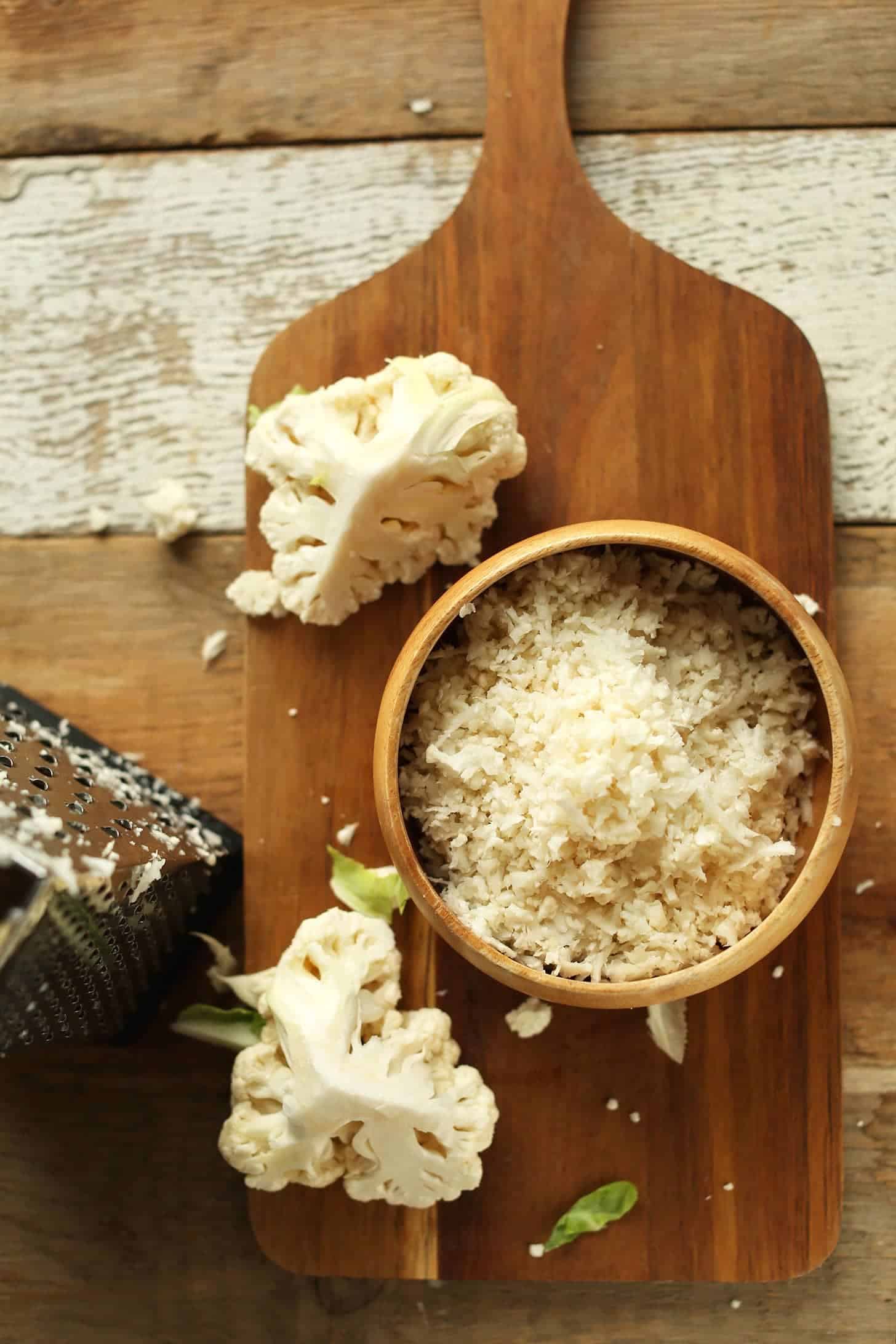 Trying a low-carb diet? If so, this cauliflower rice recipe will help you get satiated without having to cook any grains. All you need is the shredding disk that came with your food processor.
11. Cauliflower-Base Veggie Loaded Pizza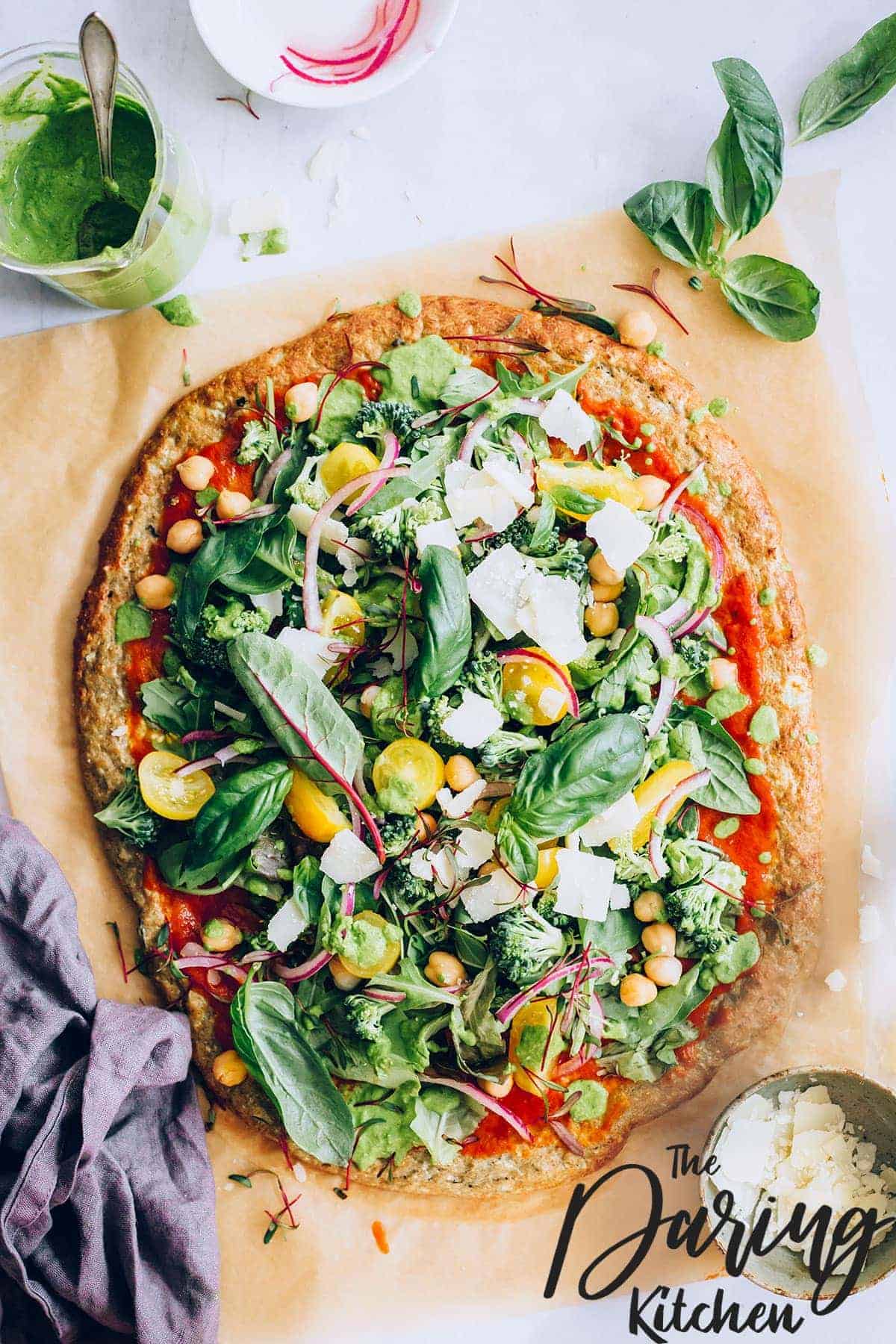 This cauliflower-crust green loaded pizza is the perfect healthy alternative to take-out. Make the base in only a few minutes using your trusty food processor and choose whatever toppings you love most!
12. Spanish Potato Tortilla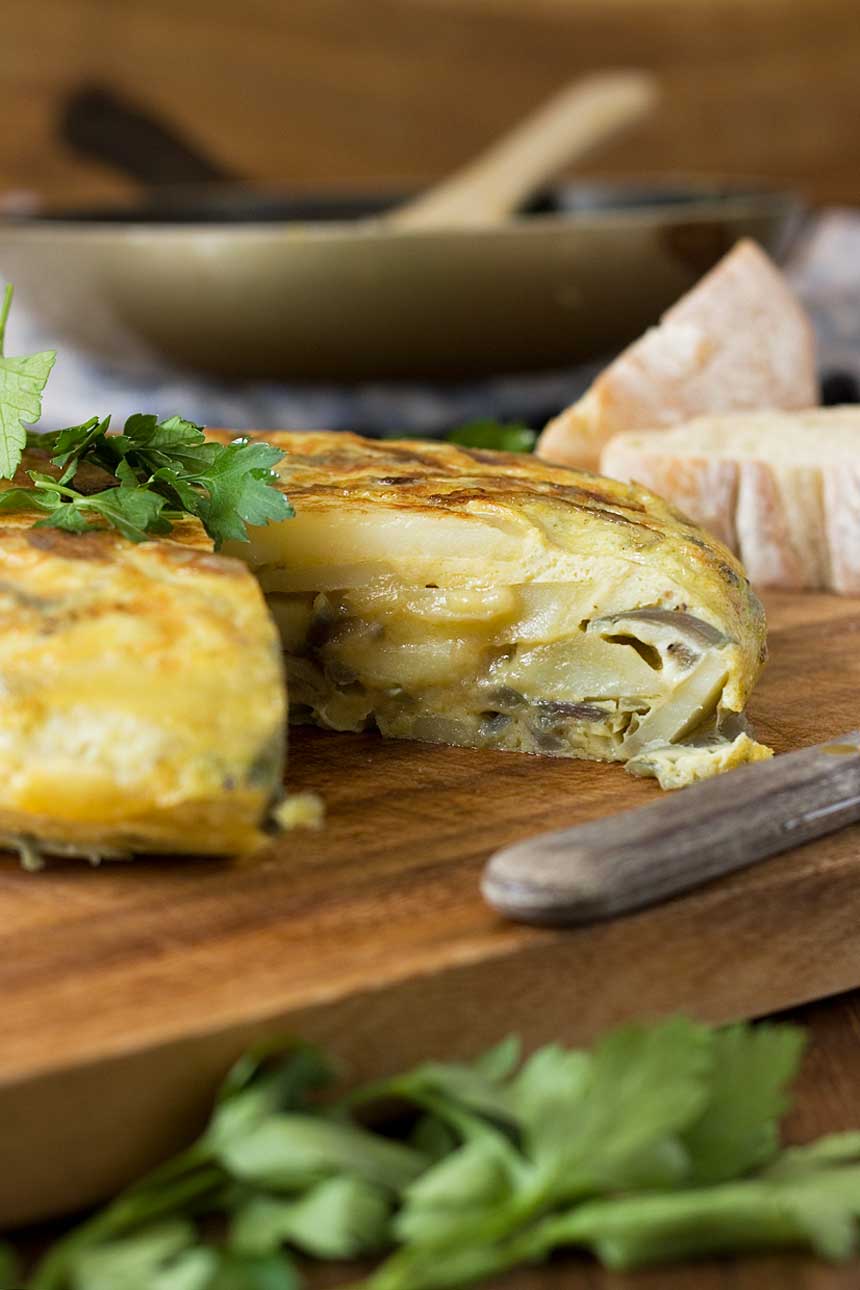 Mediterranean cuisine is full of delicious recipes and this Spanish tortilla is just one of them. When you use your food processor's slicing disk, you can make it in record time; no need to thinly slice potatoes by hand anymore. 
13. Easy Buttermilk Biscuits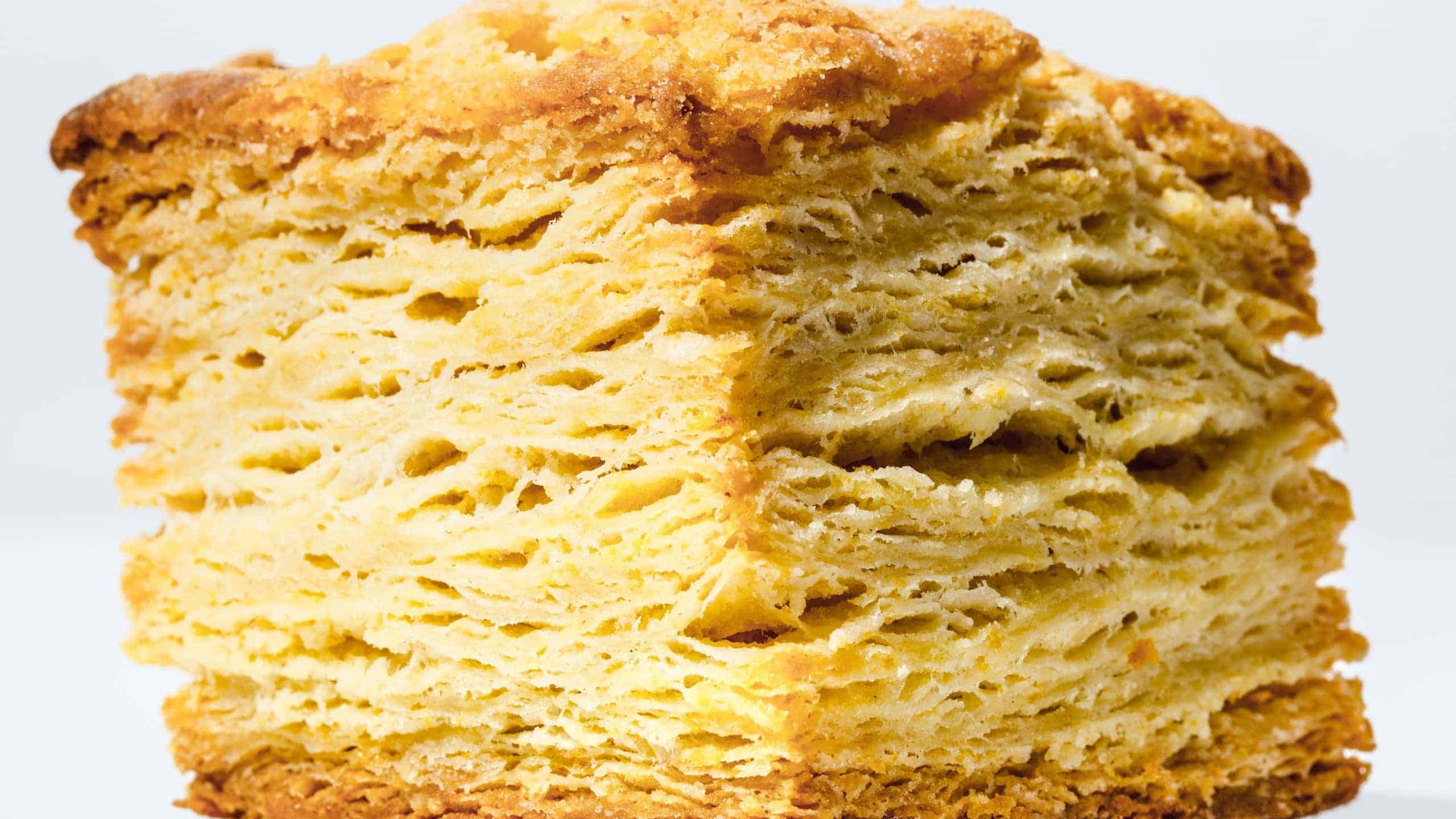 This is probably one of the easiest and most delicious buttermilk biscuit recipes out there. The twist is that you can use the food processor to make the dough. It's incredibly easy, seeing as you don't need to break the butter into the flour by hand.
14. Beet Burgers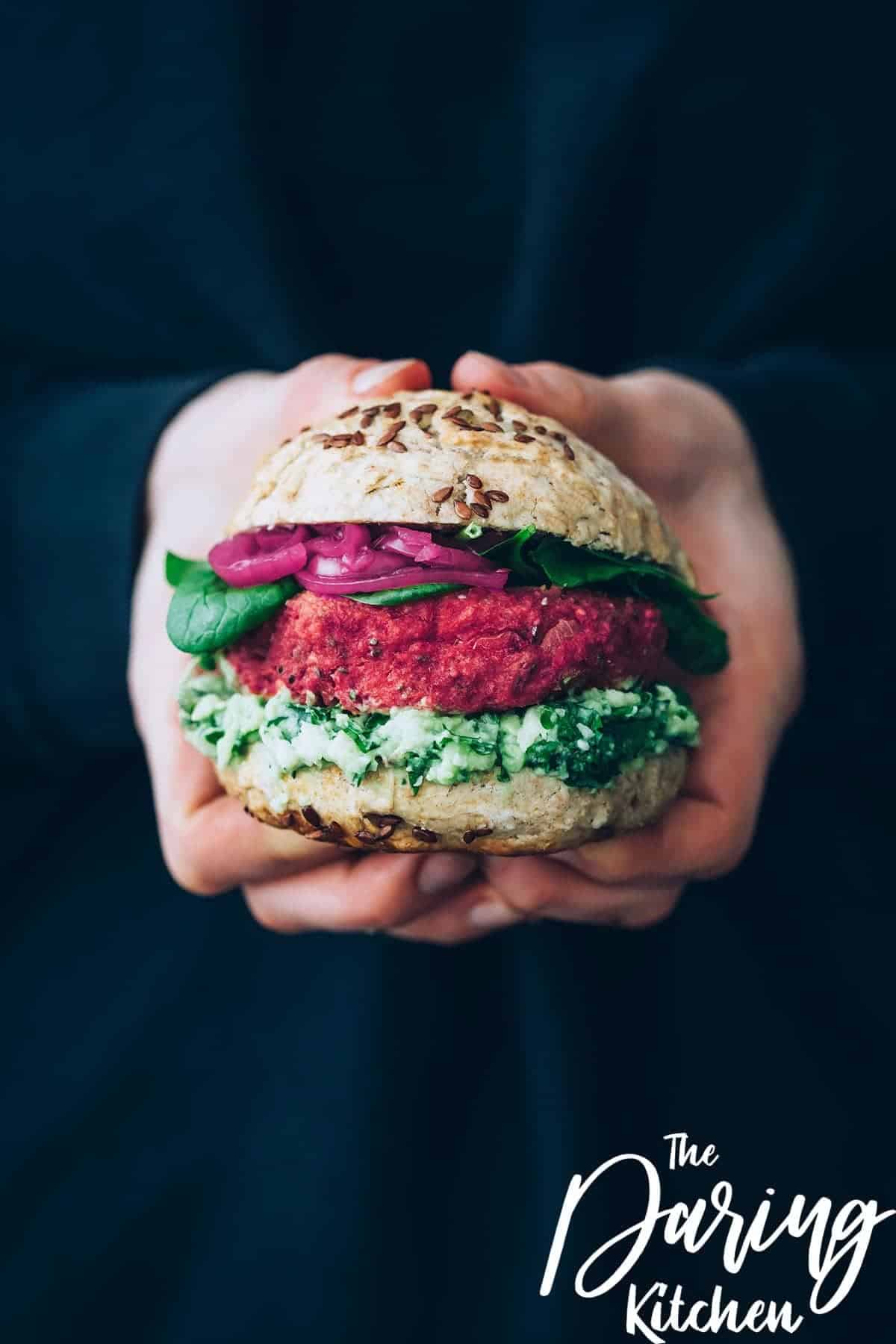 Add these juicy beet burgers a shot to your Meatless Mondays recipe list. They're packed full of nutrition and a unique flavor profile. And the best part? They take no time at all to make. The herbed guacamole on top makes all the difference. Pair it with your favorite whole-wheat bread to keep it healthy.
15. Brussel Sprouts au Gratin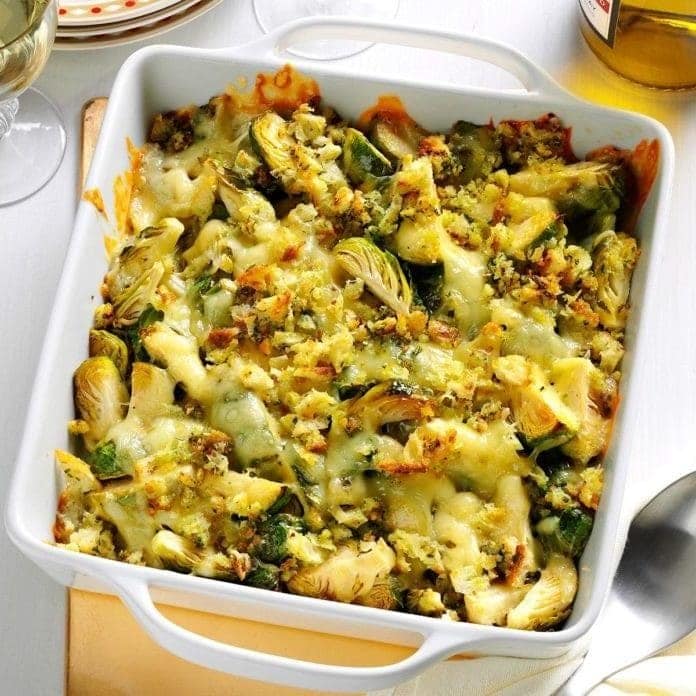 You can prepare this hearty Brussel sprouts au gratin with the help of your food processor. Use the s-shaped blade and the pulse setting to chop up all your veggies and then make a batch of delicious garlicky-butter breadcrumbs also using your food processor. It makes for a fantastic festive dish.
16. Healthy Salmon Burgers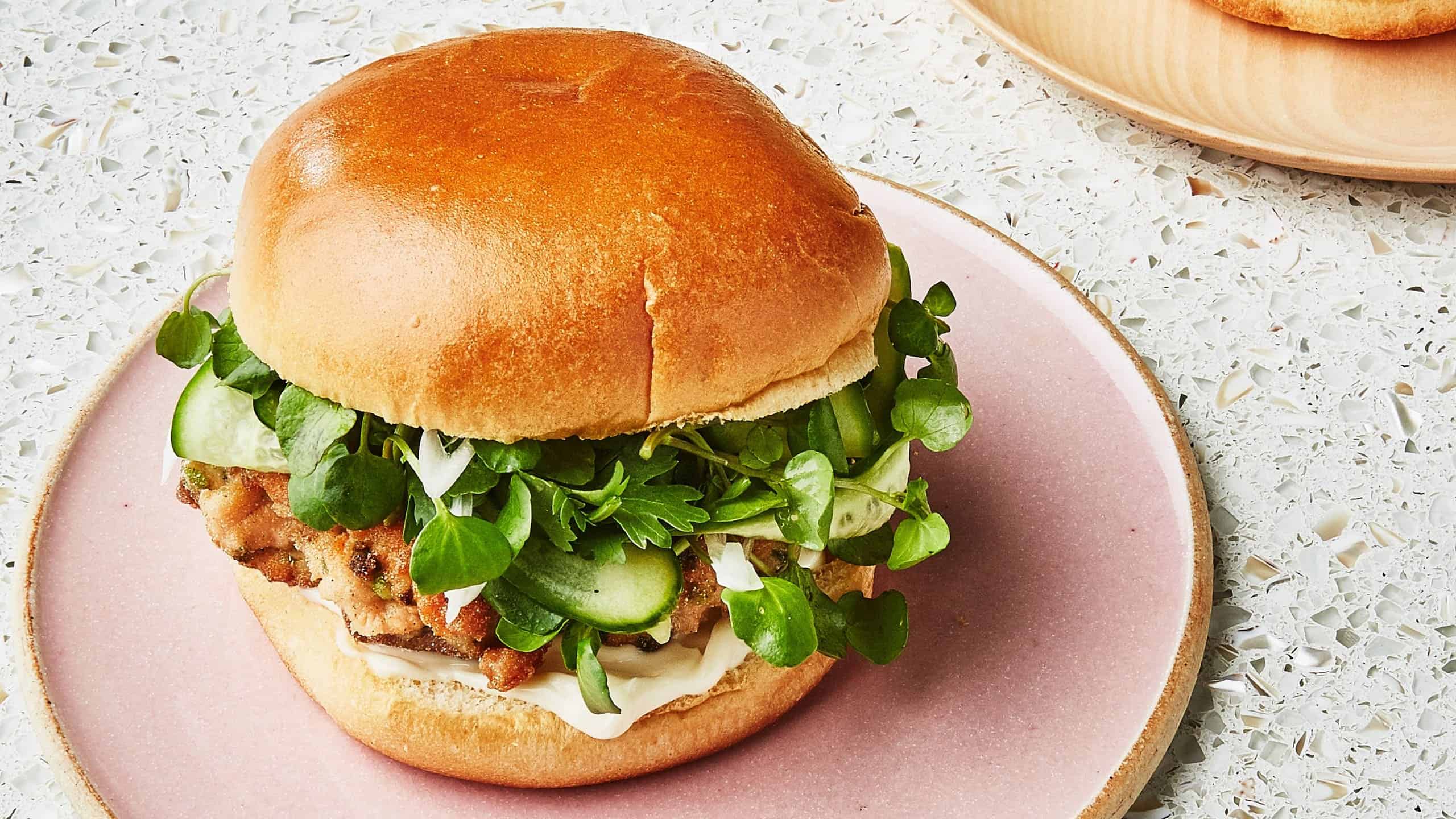 Another great burger recipe to try out is this salmon burger patty served with pickled cucumbers in a bed of watercress. Buy fresh salmon from the store, freeze it until firm, and pulse it in your food processor. You'll get a deliciously healthy burger patty perfect for when you want to keep things simple but still switch it up.
17. Potato Latkes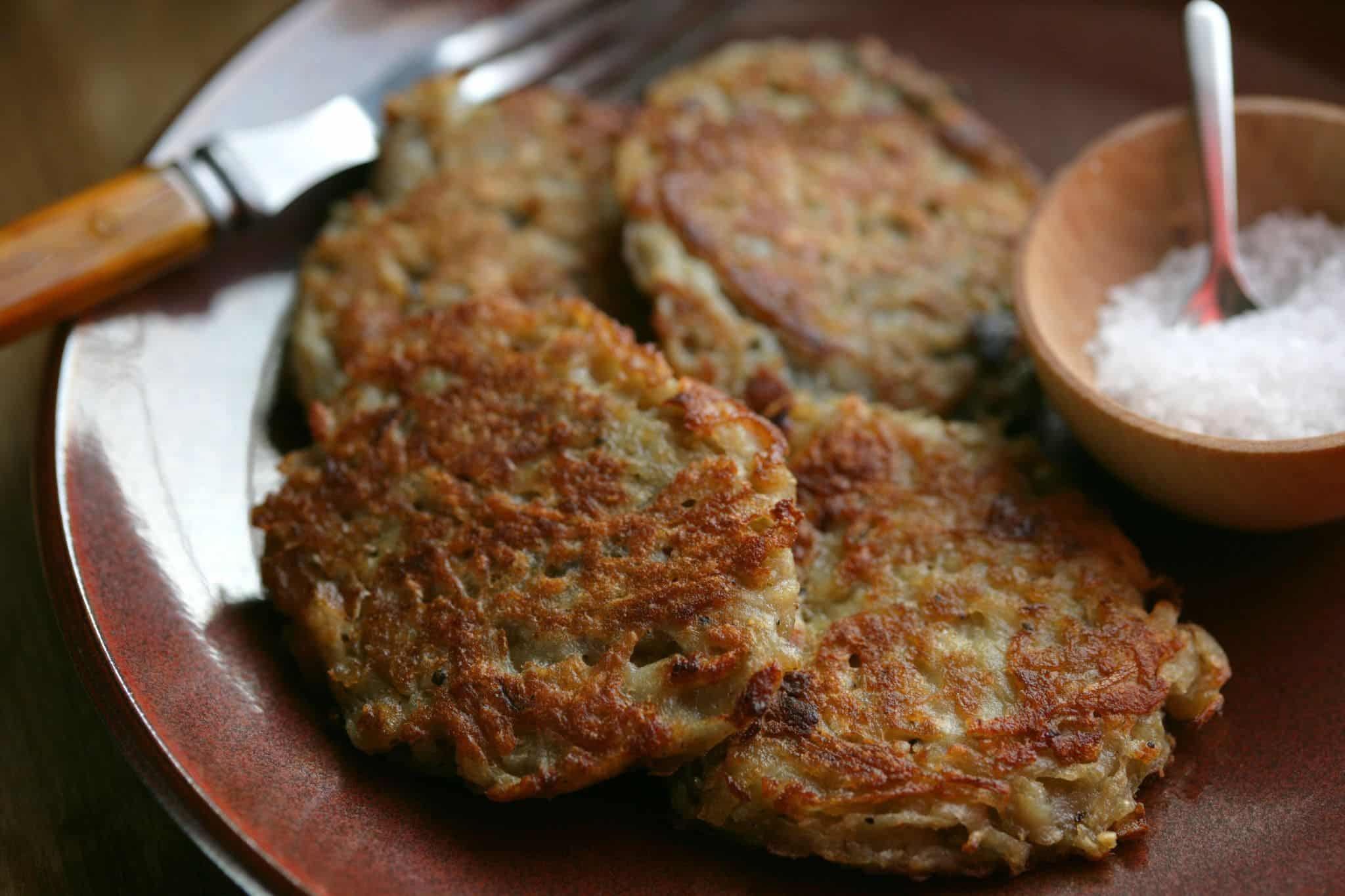 Potato latkes are delicious, but you don't need to spend an hour grating potatoes and onions by hand. The coarse shredding disk of your food processor will do the hard work for you. 
18. Cauliflower Walnut Taco "Meat"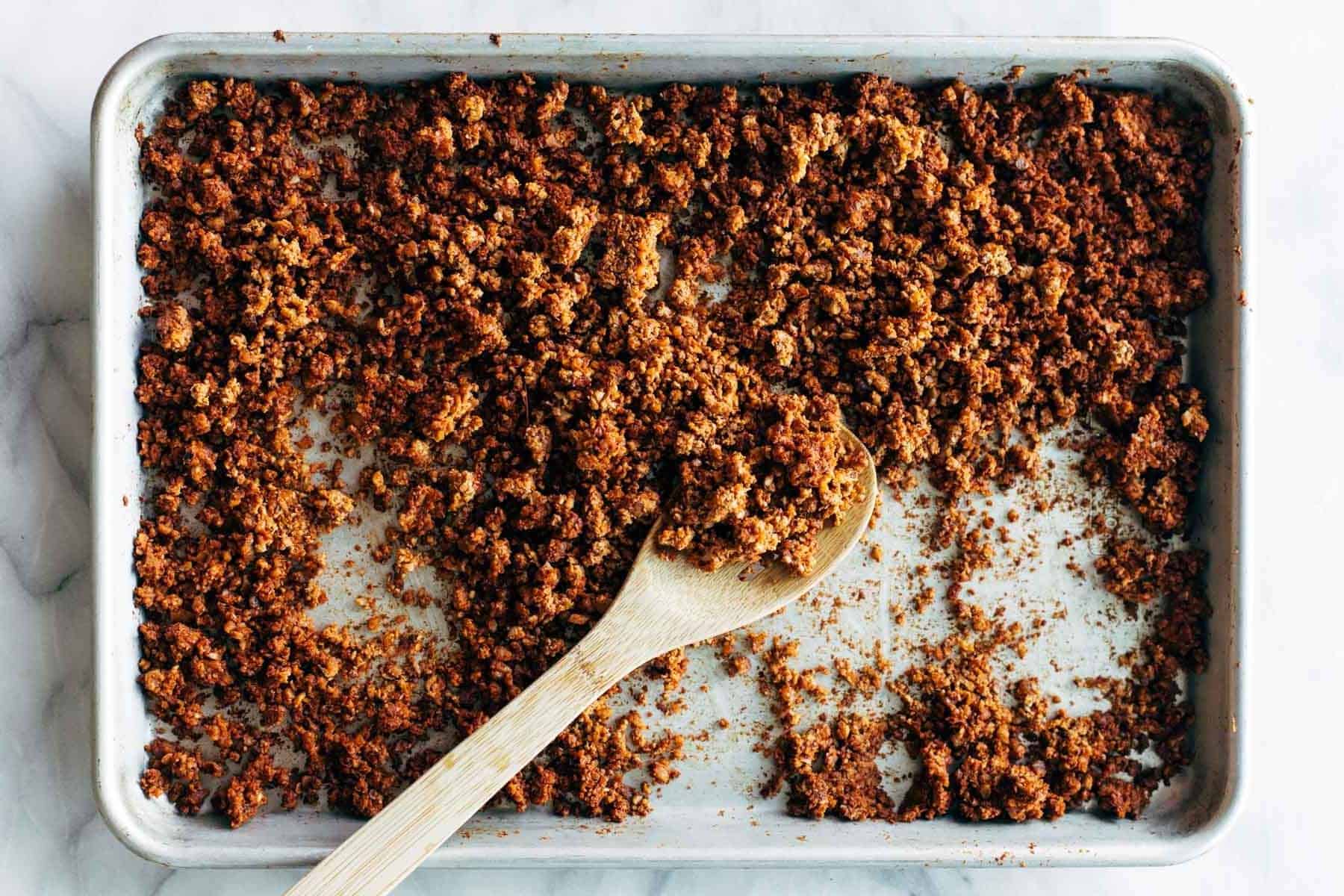 Looking for a relatively cheap meat substitute for Mexican food night? This hearty and smokey cauliflower walnut meat has your back. Throw the cauliflower, walnuts, and spices in the bowl of the food processor and pulse until you get the consistency you want. Then, it goes into the oven. Easy, right?
19. Sun-dried Tomato and Roasted Pepper Pasta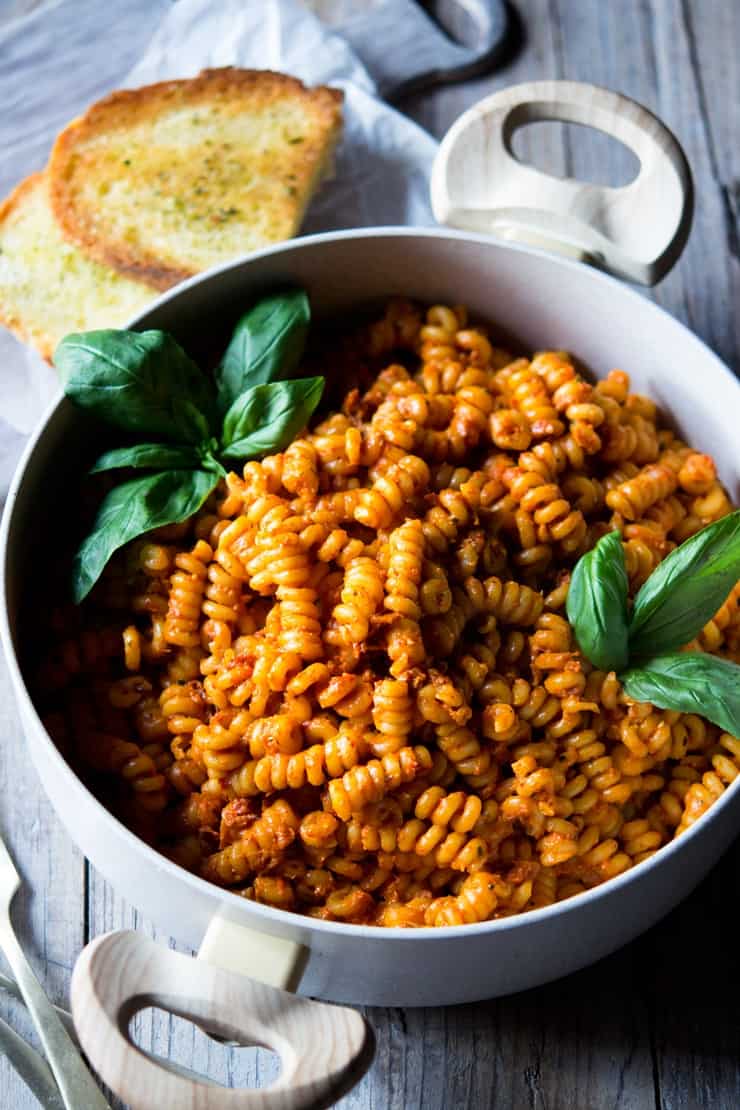 This sun-dried and roasted pepper pasta sauce is perfect for when you want a delicious, flavorful, and filling meal but don't feel like cooking. When you pair it with your favorite boxed pasta, it becomes a dish that will only take you fifteen minutes to prepare, tops.
20. Vegan Lentil Meatballs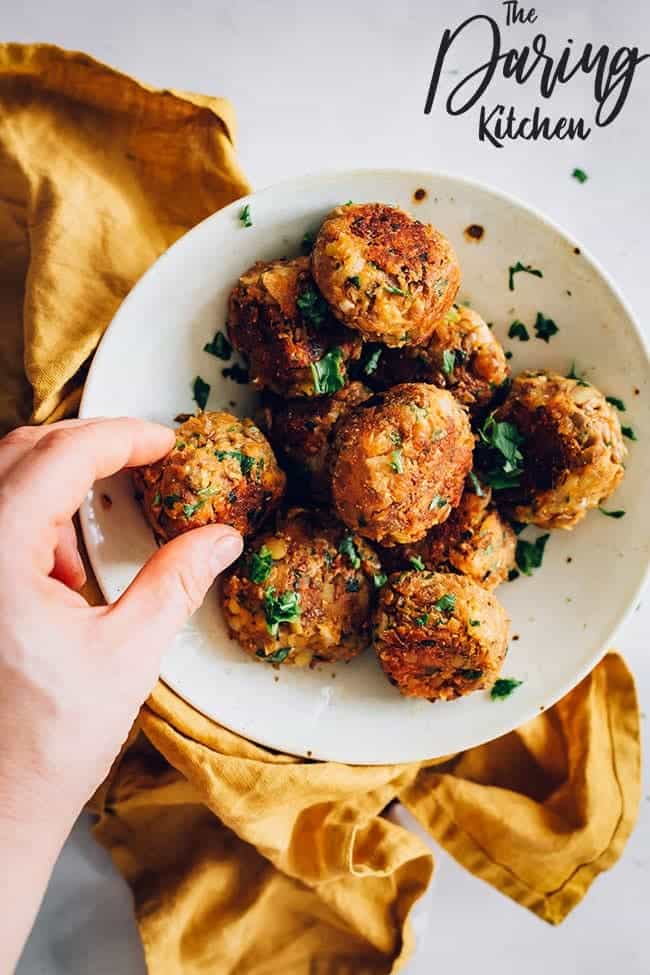 We love these homemade vegan lentil meatballs. They go great with spaghetti and sauce or with a warm bowl of mashed potatoes. Don't knock them until you've tried it! Not only are they delicious on their own but they're also packed with protein. They're better (and cheaper!) than any vegan meatball you'll find in the frozen section of your grocery store.
21. Healthy Baked Falafel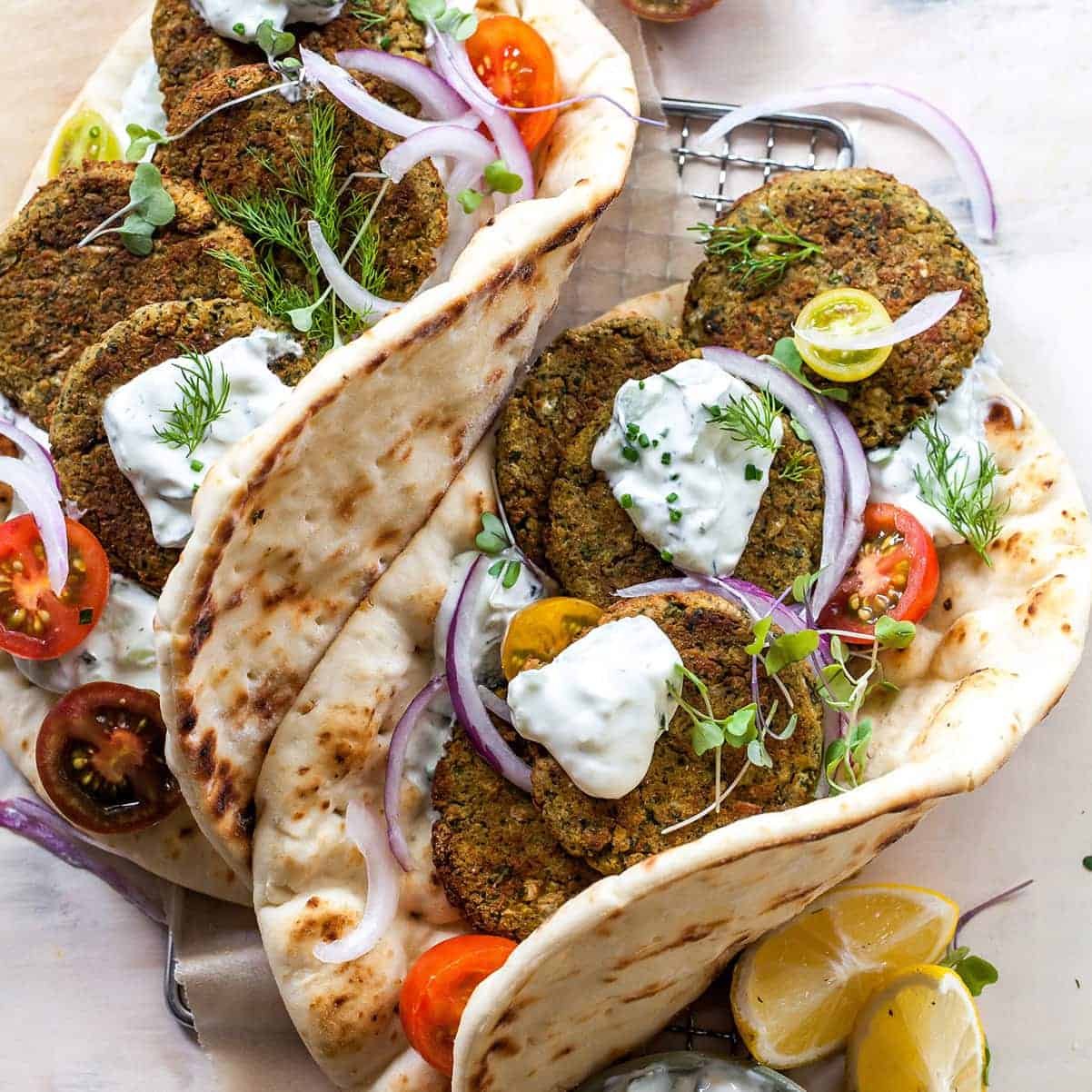 We couldn't leave out this healthy baked falafel recipe. The ingredients are all very simple and easy to find. You'll only need the standard S-blade of your food processor and an oven to whip these up. Plus, when you pair them with some hummus (also made in the food processor), fresh veggies, and a fresh pita, you get a delicious filling Middle Eastern-inspired meal.
Desserts
End off on a high note with one of these sweet recipes using your food processor (and, in a few cases, a few other appliances).
22. Chocolate Banana Ice Cream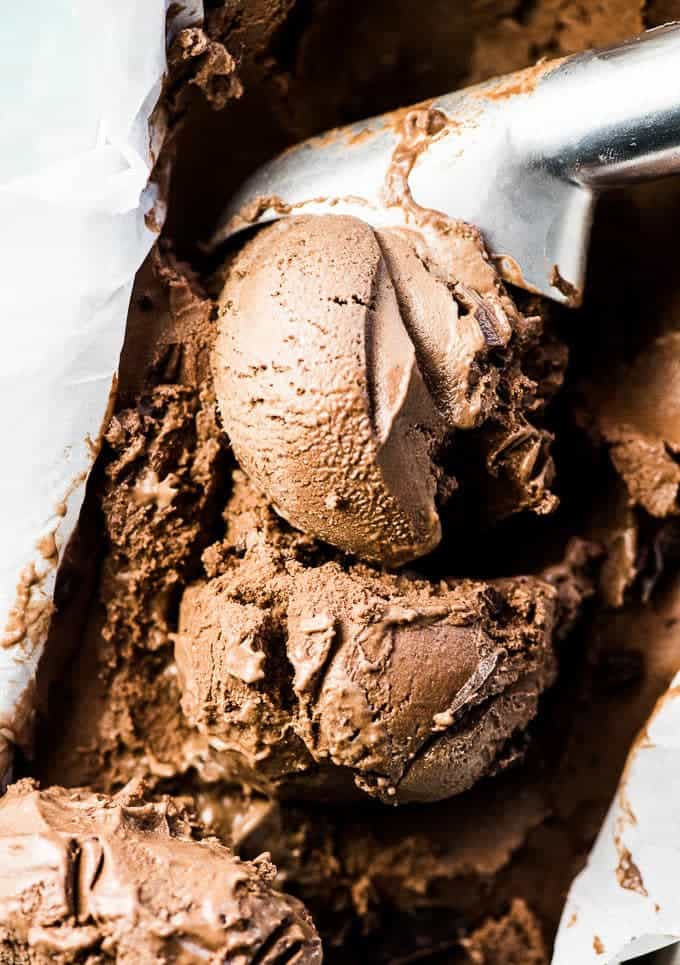 Craving a dessert but want to stick to your diet? Then this chocolate banana ice cream is perfect for you. All it takes is four ingredients: frozen bananas, cocoa powder, peanut butter, and a splash of milk. It's delicious, creamy, and still very healthy! Make some to enjoy right away or keep in an airtight container in the freezer for later.
23. Almond-Coconut Lemon Bars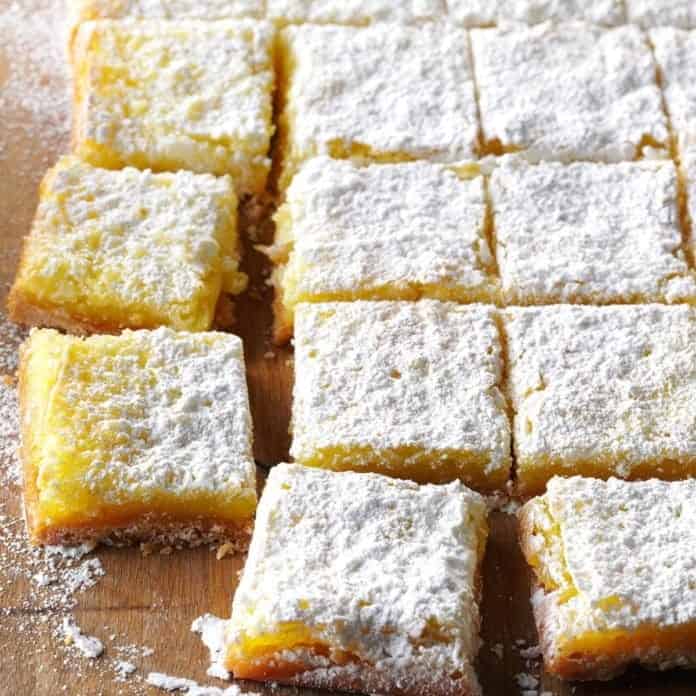 These almond-coconut lemon bars are irresistible. Pulse the ingredients together in a food processor and place the mixture in the oven for forty-five minutes. They're a great lunchbox addition, perfect for a mid-afternoon snack at work.
24. Healthy No-Bake Granola Bars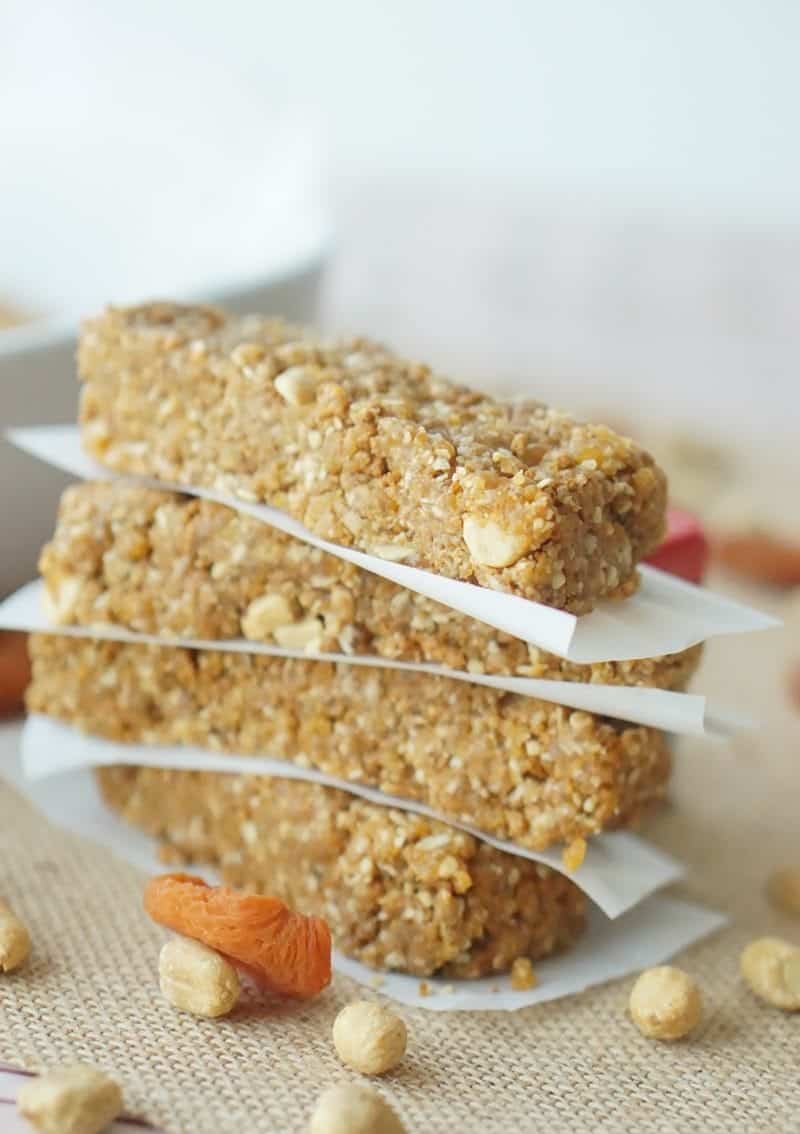 There's nothing like making your snacks at home; once you get the hang of it, you won't want to stop. This healthy no-bake granola recipe is ideal to convince you to start cooking more at home. Besides being healthier than the bars you find at the supermarket (loaded with preservatives and artificial sweeteners) they're also much cheaper!
25. Salted Caramel Cappuccino Cheesecake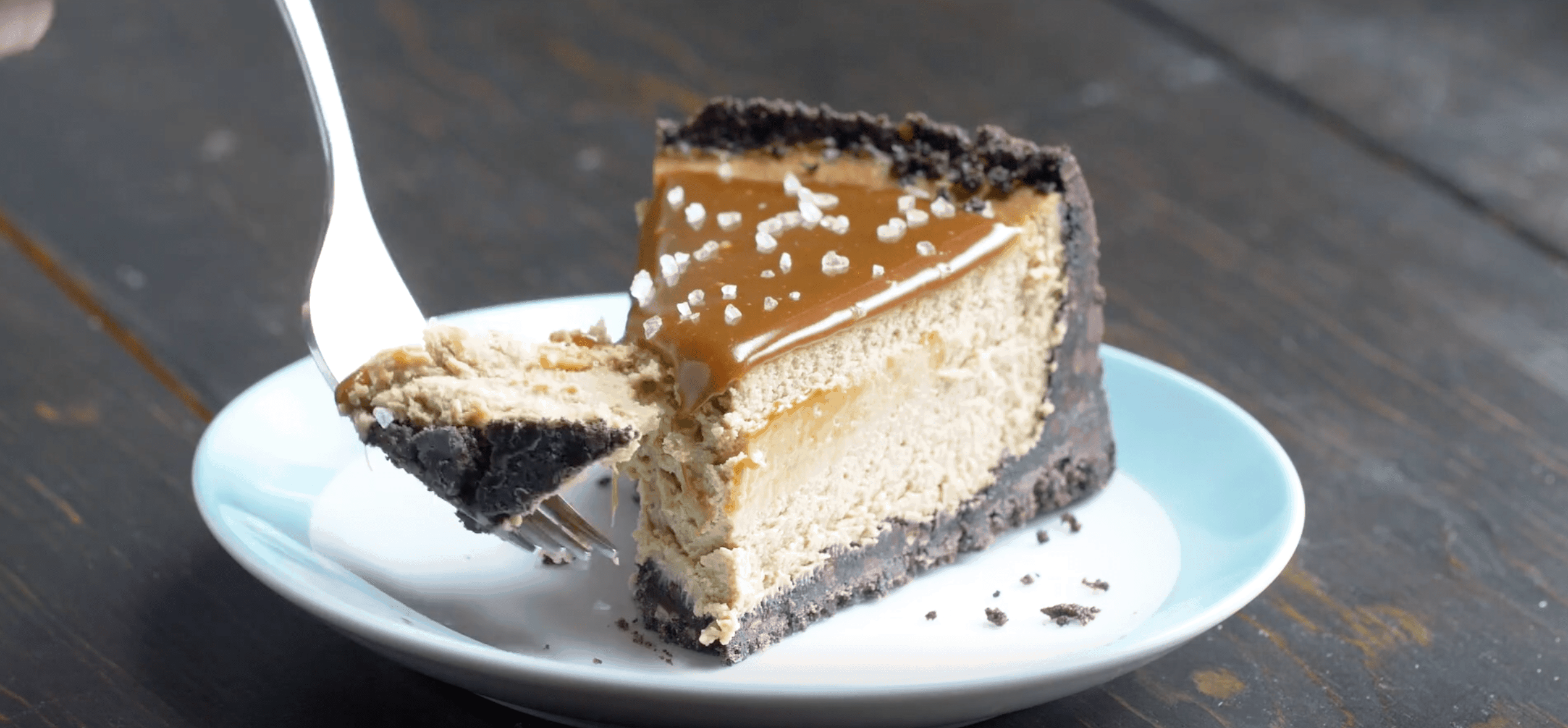 The last food processor recipe on our list is this deliciously decadent salted caramel cappuccino cheesecake. You can use your food processor for most of the steps in the recipe, meaning you won't have as many bowls to wash by the end. If you use freshly-brewed coffee, you'll love it even more.